Another Promise Broken: Trans People Banned from Military
Hateful. This is the first word that popped into my mind as I read the multiple push alerts that came to my phone. 45 has done it again. He's broken another campaign promise and elected to ban transgender people from serving in the military.
This morning 45 tweeted "After consultation with my Generals and military experts, please be advised that the United States Government will not accept or allow transgender individuals to serve in any capacity in the U.S. Military. Our military must be focused on decisive and overwhelming victory and cannot be burdened with the tremendous medical costs and disruption that transgender in the military would entail." This comes just weeks after the House rejected controversial amendments to the annual defense policy that would have blocked transgender service members from receiving general reassignment therapy.
But what about your promise? What happened to fighting for LGBT rights?
According to the Associated Press, between 2,500 and 7,000 transgender service members on active duty and an additional 1,500 to 4,000 in the reserves. How dare you tell a specific group of people they cannot serve their country? Especially a group of people you promised you would fight for. The reasoning given for this decision to ban trans people is ridiculous to say the least. You don't want to allow able bodied citizens to participate in such an important role in our nation because of the medical costs and disruptions? I call BS.
This is yet another example of the ignorance and prejudice this administration displays through their actions that continue to set our country back decades at a time. What an egregious act to carry out and it's already received tons of backlash.
Every patriotic American who is qualified to serve in our military should be able to serve. Full stop.

— Joe Biden (@JoeBiden) July 26, 2017
@Caitlyn_Jenner wake up sweetheart give Your wonderful president a call & discuss #noTransgender in military congrats on a great choice!

— Sandra Bernhard (@SandraBernhard) July 26, 2017
Donald needs a psychiatric intervention. And an exorcism. #DonaldTrump #LGBT

— Terry McMillan (@MsTerryMcMillan) July 26, 2017
I am an Iraqi war veteran & I am disgusted by the bigotry of our Commander-In-Chief.

LGBT/Transgender soldiers bravely serve this country. pic.twitter.com/GqsnY5FFU9

— Ted Corcoran (Red T Raccoon) (@RedTRaccoon) July 26, 2017
No matter your beliefs or feelings, ALL citizens should have the right to fight for and serve the country they call home.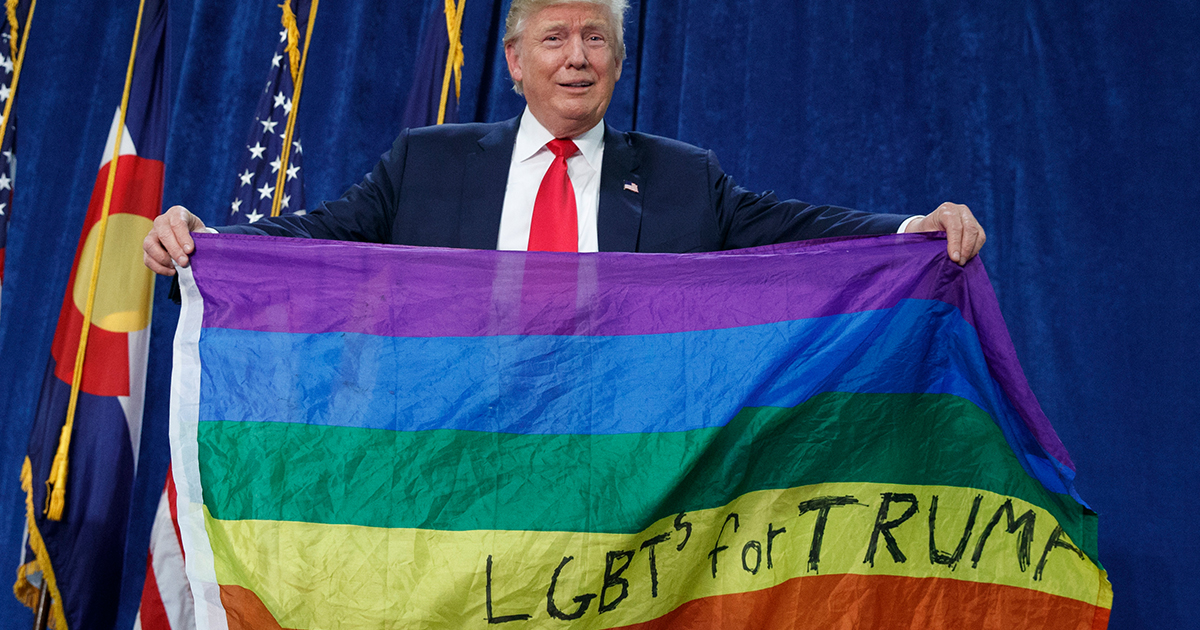 Comments
comments
Senate Announces Bipartisan $1 Trillion Infrastructure Deal
A bipartisan group of 10 Senators have been engaged in negotiations with President Biden to create an infrastructure bill. After negotiations ceased this Tuesday, the group announced they have a tentative plan to propose in the coming weeks.
What We Know:
The plan includes $579 billion in new spending, which would add up to $1.2 trillion over eight years. Senators said in a statement that the proposal would be paid for and would not include tax increases. There have been talks amongst the group of indexing the gas tax to inflation to cover the cost, but Biden's unwillingness to raise taxes for those who make less than $400,000 a year would prove difficult.
Republicans are skeptical of this deal and Democrats are impatient. Many are hopeful that a bipartisan agreement will pass. In a joint statement, the group said, "We are discussing our approach with our respective colleagues, and the White House, and remain optimistic that this can lay the groundwork to garner broad support both parties and meet America's infrastructure needs."
Some Democrats are vehemently opposed to the deal as it makes no mention of clean energy or climate change. They are encouraging leadership to push through a partisan bill, which still would require ten votes on the Republican side to pass.
Regardless of opinion, many agree that a bill needs to pass swiftly. Senator Richard Blumenthal of Connecticut is among these representatives, "I worry about time being wasted. Even if our Republican colleagues [work in] good faith, we simply do not have the time to delay."
The uncertainty in this decision follows a few weeks of tumult in the Senate between Democrats and Republicans. White House spokesperson Andrew Bates said in a statement, "Senior White House staff and the Jobs Cabinet will work with the Senate group in the days ahead to get answers to those questions, as we also consult with other members in both the House and the Senate on the path forward."
Comments
comments
Man Arrested After Shooting At Gilroy Cops During Pursuit
A 36-year-old man was arrested Wednesday night after he led Gilroy police officers on a high-speed pursuit.
What We Know:
The chase occurred around 9 p.m after police attempted to stop a man named Joshua Munoz. According to authorities, Munoz had warrants out for his arrest and was wanted for outstanding felony and misdemeanor charges.
Munoz was charged with possession of a firearm, resisting arrest, child endangerment, brandishing a weapon, burglary, and violating probation. Munoz was pursued by officers onto Highway 101 where he allegedly opened fire. Reportedly, he held a pistol out of the driver's side window and fired a round at officers. Nobody was injured during the incident.
The pursuit reached Monterey County and then the California Highway Patrol took over the chase. Munoz eventually lost control of his vehicle and crashed. Afterward, Munoz attempted to flee, but officers managed to capture him.
Police recovered a handgun and rifle on the scene. Munoz was later booked into Santa Clara County jail. In addition to previous warrants, Munoz has also been charged with attempted murder of a police officer, felony evasion, felon in possession of a firearm, and resisting arrest.
Police are still investigating and are asking anyone with additional information to contact detectives at 408-046-0335 or the anonymous tip line at 408-846-0330.
Comments
comments
Senate Confirms Zahid Quraishi as First Muslim Federal Judge in the U.S.
On Thursday, the U.S. Senate confirmed Zahid Quraishi as a U.S. District Judge of New Jersey, making him the first Muslim American to hold the position in U.S. history.
What We Know:
Quraishi, the son of Pakistani immigrants, was approved by the Senate with an 81-16 vote, receiving all present Democratic votes and 34 Republican ones. He is currently a U.S. magistrate judge for the District of New Jersey, has worked as a federal prosecutor, and served two tours in Iraq.
Sen. Robert Menendez (D-NJ), stated, "[Quraishi] is a man of integrity, a consummate public servant, and a trailblazer for Asian Americans and Muslim Americans across this country who dream of one day presiding over a court of their own."
President Joe Biden nominated Quraishi in his first group of judicial nominations back in March. Biden focused on diversity with his group of nominees, including three African American women for the openings in the Circuit Court and the first women of color to serve as a federal judge in the District of Maryland.
Democrats and progressives expressed their excitement and gave their congratulations to Quraishi via social media. Sen. Cory Booker (D-NJ) stated that Quraishi was an "excellent addition to the court," and his confirmation is a "reflection of America's ideal of religious freedom." Before the vote, Senate Majority Leader Chuck Schumer stated that they need to expand on demographic and professional diversity, and confirming Quraishi was an example of that.
Congratulations to Zahid Quraishi, who will be the first Muslim federal judge! Proud to have voted in favor of his confirmation. https://t.co/TN2gpeEnWl

— Senator Gary Peters (@SenGaryPeters) June 10, 2021
According to The New York Times, The Council on American-Islamic Relations criticized Quraishi's time while in Iraq and his involvement with former President George W. Bush's second term. They called Quraishi a "detention legal adviser" during a time when prisoner abuse in Iraq was out of hand.
The civil rights group also called out the judge's involvement with ICE throughout Bush's last two years of office. They wrote the Senate a letter begging them to take a look into Quraishi's actions during this time and consider them before they voted. Quraishi received the Bronze Star for his time in service.
Along with confirming Quraishi, the Senate also advanced the nomination of Judge Ketanji Brown Jackson to the U.S. Court of Appeals for the District of Columbia Circuit. Jackson is at the top of the list for the Supreme Court if a vacancy appears.
Comments
comments