I think Girls Trip should have had the above sub heading in the opening credits of the film as it truly was based on realistic experiences. Girls Trip is the best depiction of what an adventure with my girlfriends looks like. In fact, as soon as the trailer was released, one of my closest friends sent a message saying "This is why we can't travel together anymore." She was right. I'm still amazed we've never been arrested together!
The love shown between the characters in Girls Trip is a great showcase of the type of bond that is so strong and impenetrable that nothing can break it. It goes beyond the basic framework needed to make a film and included real experience and friendship that was woven into the script and leapt off the pages through the dynamic work of an amazing cast.
Let's begin with the writing. Of course it has the basic framework: beginning, middle, end. Introduction, conflict, resolution. The manner in which each section is told is what makes this "raunchy" comedy classic. The introduction of the "Flossy Posse" is short and sweet but very informative. It then flows into the introduction of the individual characters and gives a quick foreshadow into what the conflict could be. The middle includes the conflict and even explains the underlying conflict with eloquence and realism (don't worry I won't give away anything). The end…well I'll let you see for yourself but it too was realistic. There was even a very small but notable tribute to a classic film in the midst of the films that I loved. While watching the film, I turned to my girlfriends multiple times with either a look or quick words stating: "you've said that" or "you would've done that".   I was on the receiving end of these looks and statements as well. I give the writing a big thumbs up! Full of realistic situations, controversy, conversations and friendship dynamics.
The acting…I mean come on. Queen Latifah, Jada Pinkett-Smith, Regina Hall, Tiffany Haddish, Mike Colter, Larenz Tate, Kofi Siriboe just to name the main players. It was an incredible blend of both veteran and newer talent. I'm a fan of them all and kudos are due to the producers and casting directors for this selection of great talent. Each played their role as if it was their real life. You didn't like who you weren't supposed to like and you loved who you were intended to love.
I could go on about the technicalities of this work but that's not why I am really writing this review. I am writing because as I searched google for reviews of this film I could not find not a single review from the black female perspective. NOT ONE! How is this possible that there is no review by a b lack woman about a film created around the story of the black women and their friendships?
In case you are not aware I attended the illustrious and historical Spelman College in Atlanta, GA. A school built with the intention of providing a higher education to black women when one was not being made available to us. I will be honest and admit I DID NOT want to attend Spelman. Partially because my mother was shoving it down my throat and but I also thought it sounded ridiculous that I would attend an all female school. No. Not doing it.
I then visited Spelman on a program they have where you spend the night on campus and get a small taste of the sisterhood and campus life. I was immediately hooked. Through my matriculation and subsequent graduation I gained education, life experiences, but most importantly I gained sisters. Sisters that I have and will have for the rest of my life. We have had ups and downs, disagreements, bad times and good times and through it all they are my sisters for life. Their children affectionately call me aunt, we share birthdays, births, anniversaries, lunches, brunches, tears and much more. These women are my support system and I have no idea where I would be without them.
I saw this film with two sisters. One of whom drove 4.5 hours to spend the weekend with me and help ease my transition from selling my home to renting a house downtown. Yes you read that correctly. She drove with her dog in tow just to help me get settled into my new place. The other sister, my best friend who I couldn't pay to leave my side if I had all the money in the world. I love these two women with all my heart and yet they're just two of an entire circle of sisters I am blessed to have in my life. I am even more blessed that I have more than one circle that shares this type of bond, and no they're not all full of Spelman women. My circles include men and women from all walks of life and different educational backgrounds.
Girls Trip is our movie. It's our story. It's the adventure we call life. It's the arguments we get over because we love one another. It's the events we attend for each other just because you're my sister, my friend and I love you, it's the naming of children on the way in a group text because this is a joint effort. It's all of this and so much more.
I saw a few reviews that compared this film to Rough Night, a film about a wild girls weekend gone wrong that eventually brings the all star cast of ladies closer together. This couldn't be more of an unfair comparison. Not just because Girls Trip opening weekend success far outweighed that of Rough Night, but because the story is different. The connections are different. No not because one is full of black women and the other white women. The story being told is different. It's heartfelt and realistic and connected in Girls Trip where Rough Night fell flat on all three. Girls Trip is not a film for black girlfriends only. It's for women with that close bond that love and support each other through everything. It's hard to tell that story, no matter what race, unless you've personally been enveloped in it, watched it or seen it in action for a good portion of your life. It can't be faked or tossed together in a night. Girls Trip does the job of showing the years of friendship and sisterly foundation it takes to truly depict this bond.
Now 2,591 theaters and $31.2 million dollars later, Girls Trip is the biggest box office hit of it's genre this year. So my advice to you? Grab your bestie or your group of friends and immediately go see this incredible film.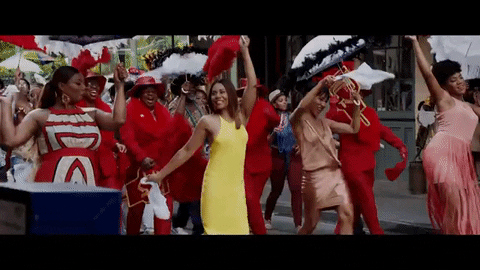 This post can be found on it's original site at tiffanielanelle.com
Comments
comments
Dolly Parton Declares Her Support For Black Lives Matter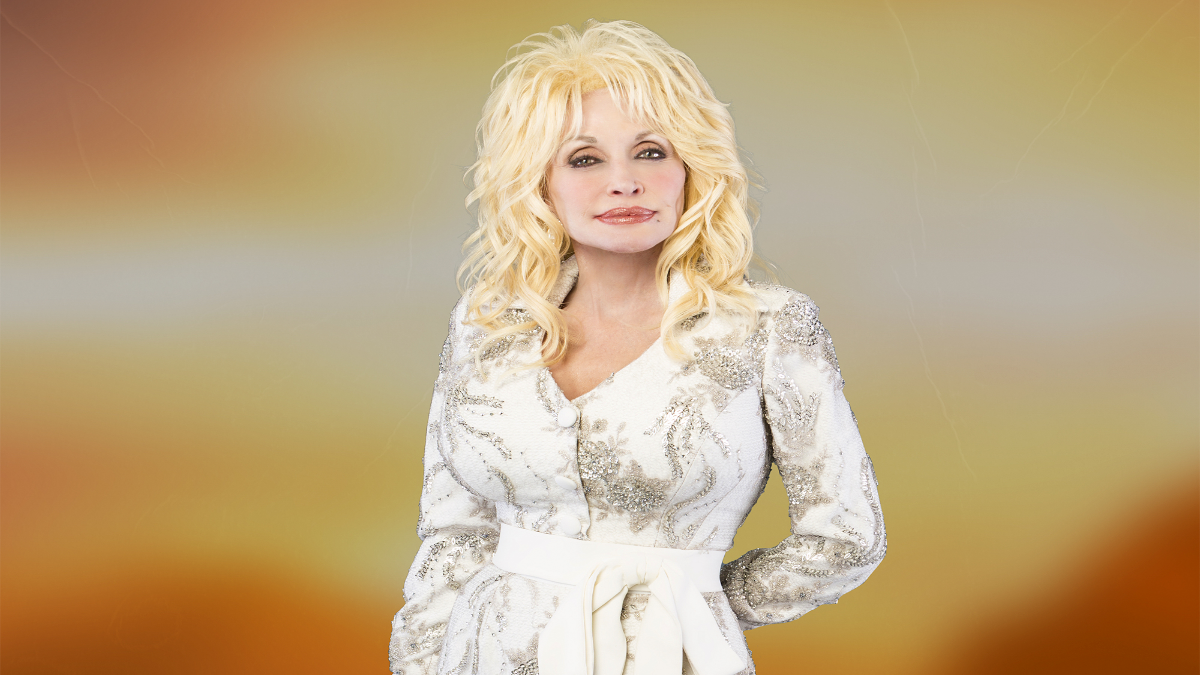 Country music icon Dolly Parton declares support for the Black Lives Matter movement. 
What We Know:
Dolly Parton was always vocal about her support for the LGBTQ community but was rarely vocal about politics. But now she has declared her support for the Black Lives Matter movement in a new Billboard cover story, saying that she's "unequivocal" in supporting protests for racial justice despite never attending one. 

"I understand people having to make themselves known and felt and seen," Parton said. "And of course Black lives matter. Do we think our little white asses are the only ones that matter? No!" 

Black Lives Matter protests have erupted all over the world, especially in the United States, fighting against systemic racism and police brutality after the deaths of many African Americans at the hands of police. The protests also have led to the removal of Confederate statues in states like Virginia and Tennessee. 

Other Country music artists like Lady A, previously Lady Antebellum, and The Chicks, previously the Dixie Chicks, have shown their support for the movement by changing their band name to remove imagery related to a pre-Civil War-era South. 

In 2018, Parton removed "Dixie" from Pigeon Forge dinner showroom Dolly Parton's Stampede because she was told that it was an offensive term and she didn't want to offend anyone, so she changed it to The Stampede. 

"There's no such thing as innocent ignorance, and so many of us are guilty of that," Parton told Billboard. "…as soon as you know that [something] is a problem, you should fix it. Don't be a dumbass. That's where my heart is. I would never dream of hurting anybody on purpose." 
Dolly Parton has won over 30 Grammy and CMA awards and is known for her hits "Jolene," "9 to 5," I Will Always Love You," and "Islands in the Stream" featuring Kenny Rogers.
Comments
comments
Wu-Tang Clan's RZA Re-imagines Ice Cream Jingle Opposing "Turkey In the Straw"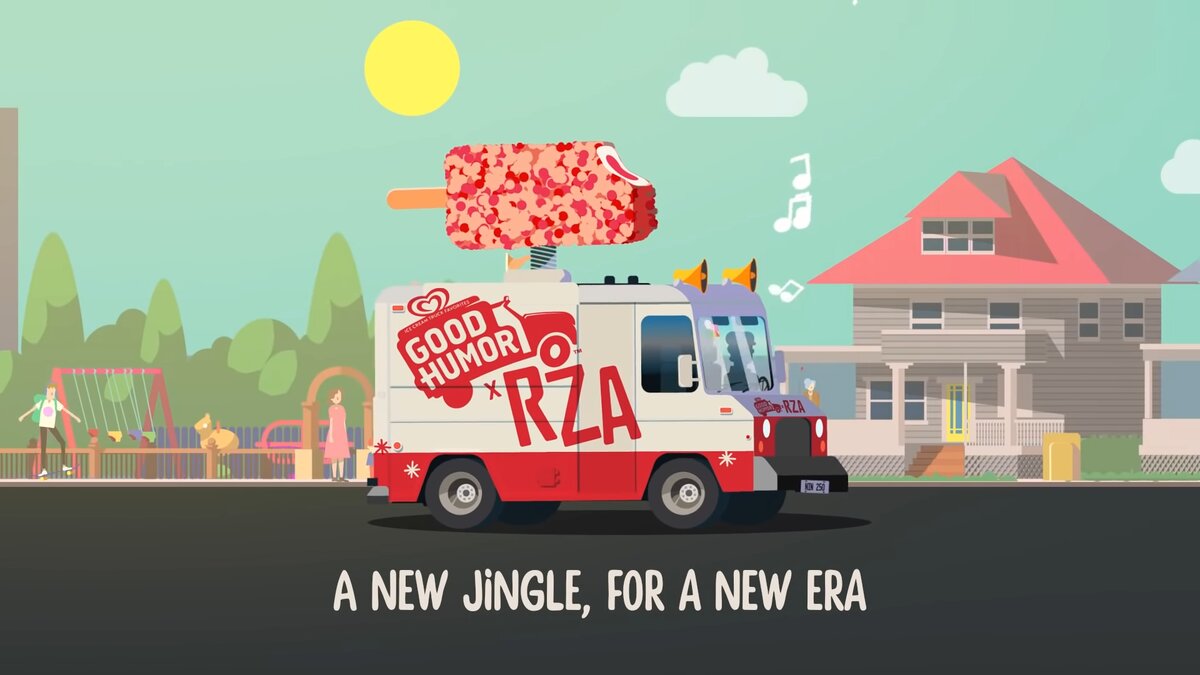 It could be entirely possible the once cherished ice cream truck tune could adopt a new sound in the future. A collaboration from Good Humor and Wu-Tang Clan's founder RZA, has recently teamed up to create a new ice cream truck theme for a "new era, " after learning the classic jingle holds racist roots.
What We Know:
One might immediately recognize the iconic melody from the song, "Turkey in the Straw", when an ice-cream truck comes rolling down a street on a nice summer day. The tune was popular at minstrel shows around 200 years ago, which often depicted white actors participating in Blackface or other racial stereotyping acts. Good Humor only just now learned of the unfortunate history.
Much of the public weren't aware that this childhood jingle for many, actually held a discomforting tone and meaning. Theodore R. Johnson wrote a piece for NPR in 2014 explaining exactly how racist lyrics were added to the tune from minstrel shows in the 1800s and onward. It originally came to the United States as a tune British and Irish folk played on the fiddle.
"There is simply no divorcing the song from the dozens of decades it was almost exclusively used for coming up with new ways to ridicule, and profit from, black people," stated Johnson.
Senior director Russel Lilly of the parent company of Good Humor, Unilever, made a note that they haven't used or owned ice cream trucks for a while now but wished to be a part of the change nonetheless.
Although they haven't operated trucks since the '70s, Good Humor is known for being the inventor of the ice cream trucks in a time where the company first thought about bringing their products to customers. "We wanted to be part of the solution and offer ice cream truck drivers a jingle that can bring joy to every community," Lilly said in a statement.
RZA took a trip down memory lane in a statement by saying, "I remember the days when I would hear that iconic ice cream truck jingle outside, and I would drop what I was doing to chase it down for a treat".
Check out the new jingle below:
In a behind the scenes making of the new jingle, Good Humor shared its initiative to make it the new industry standard for music boxes in trucks.
Comments
comments
Big Hit Entertainment Going Public, Announces BTS Virtual Concert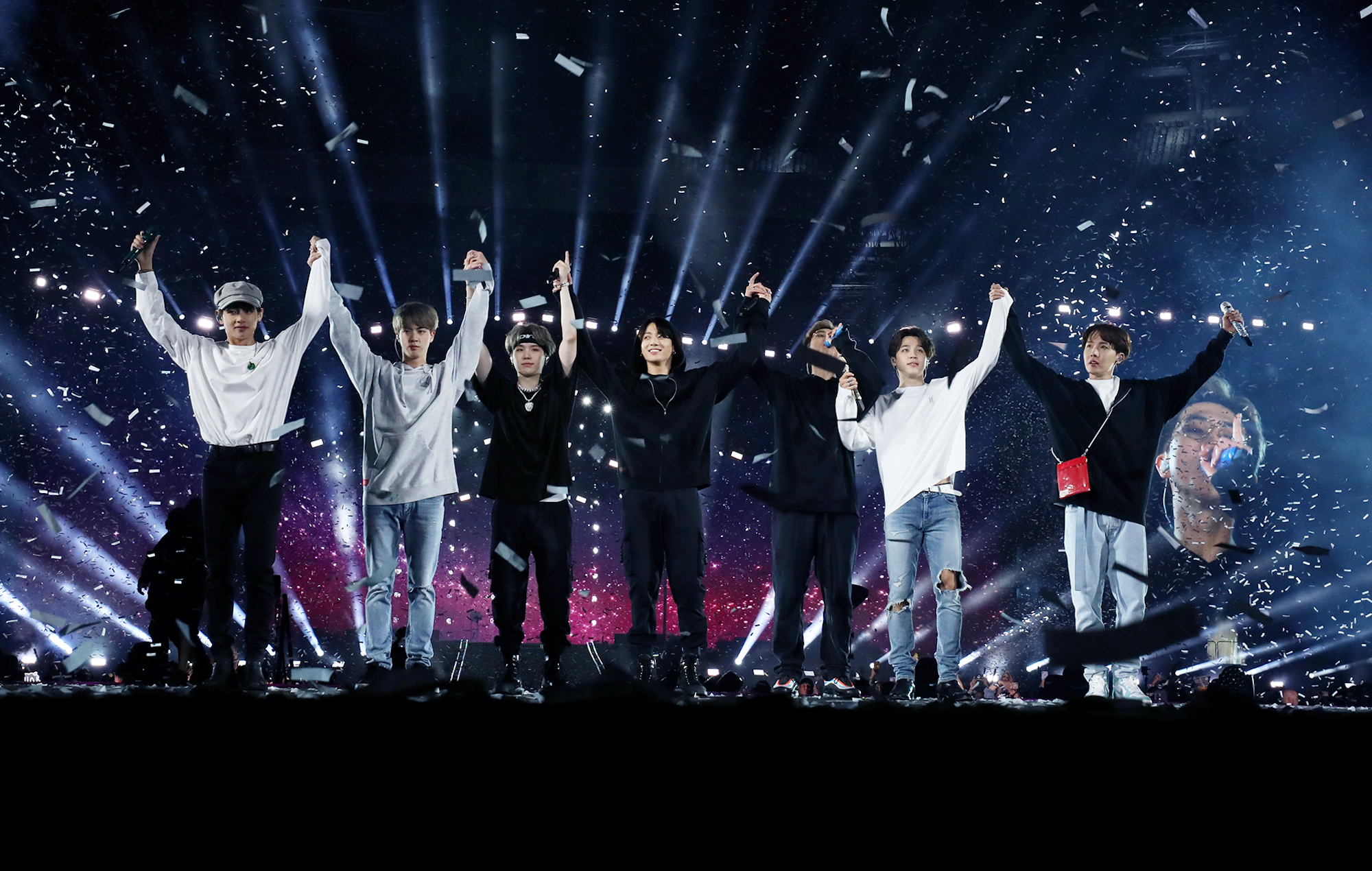 South Korean media company, Big Hit Entertainment, recently announced their plan to go public this year and provided several updates about their music groups, including plans for a virtual BTS concert this fall.
What We Know:
Big Hit Entertainment, the label that manages boy-band BTS, held a corporate briefing on Thursday. The company revealed that they saw revenues of 294 billion won ($244.8 million) and operating profits of 49.7 billion won ($41.4 million) over the last six months. Even though the pandemic canceled or altered many of their artists' events, online concert and merchandise sales allowed for a 27% increase in profits. Big Hit is working on an initial public offering (IPO) with a listing planned for this year. Some analysts predict the IPO could value Big Hit at 4 trillion won ($3.4 billion).
In addition to the financial wins, Big Hit announced several exciting projects for their artists. BTS will be holding a virtual concert in October titled Map of the Soul ON:E. The company also announced upcoming albums from BTS, Tomorrow X Together (TXT), and NU'EST. Additional releases include a Korean language-learning course, the upcoming BTS film Break The Silence: The Movie, and a new book titled The Most Beautiful Moment in Life: The Notes 2, which is another literary installment in the "BTS Universe".
Big Hit's cash cow is BTS, the seven-member K-pop group. BTS quickly rose to global prominence, becoming the first group since The Beatles to have three Billboard No. 1 albums in a year. The group has broken YouTube records with their music videos and their concerts sell out within seconds. In addition to BTS, Big Hit manages TXT and owns the labels which manage Seventeen and GFriend. The Big Hit groups dominated South Korea's album charts this year, making up 40% of all album sales. The new BTS album Map of the Soul: 7 sold over 4.26 million copies.
BTS had planned a world tour for this summer, but most of the concerts were canceled. Instead, the group held a virtual concert in June which sold 756,000 tickets, equivalent to about 15 stadium concerts.
Comments
comments