Get Your Life: No One TAKES Black Joy
For months, black people all over the United States – and the world – have been celebrating the coming release of something magical.  Marvel's Black Panther, a movie about a superhero who's home is based in a fictional, East African nation, that he happens to also be king of. The first Marvel movie featuring a black superhero who's from an essentially un-colonized, Black utopia, Wakanda.  The film features an award-winning, strikingly dynamic and all-star black cast.  If you've been under a rock and have no idea what I'm talking about, you've read all of that right.  Black nation. Black Super-hero.  Black cast.  I'd cite this as a win for black people.
Should we be happy?  Yes.
Are we happy? Yes.
Are people mad that we're happy? YES!
For weeks, I've seen articles and videos on what you should do and how you should prepare for the release of this film.   Black blogs and 'woke' websites aren't lacking tips and tricks for you to #WakandaForever and have the best black weekend, living your best black life.  I usually reserve my opinions on pop culture antics and phenomenons for the radio or my Twitter account, but in this instance, I thought I'd serve my people, by offering these thoughts.   I've seen so much excitement, agitation, confusion and resistance.  The latter, the most baffling.  Now that you have context, you can keep reading.  I'm going to address the excitement, the agitation, the confusion and the resistance, individually.
Excitement:

We have a every reason to be going bat shit crazy and bananas for this film

Ask me how many 'black superheros' I had to choose from, growing up?
Again, ask me how many comic books or cartoons or movies — was I able to look at, and see myself in?

Thanks for asking, I'll tell you.  I remember … Storm.   Yes.  Storm …the X-Men.  Storm.
I've got no problem with Storm being a black woman, but woman I am not.
I've always thought she was sexy, but… Storm.

Have you ever seen the Storm movie?
No?
Me neither.

Representation is important.  In Black Panther we are represented over and over and over… you get the point.  Over and over again.  Relish in it.  We didn't see ourselves on screen too much, truth be told we still don't, but our kids WILL. They see this now and they're ecstatic.  Your excitement tells Hollywood, and Atlanta-wood, we need more of this.

See it (this weekend if possible).  Bring a friend.  Dress up.  Grab a bucket of chicken, two sides and a toothpick.  Take pictures.  Post pictures.  Embrace you.  Embrace us.  Take the opportunity.

We have no reason to be agitated with each other – stop hating

Have you never put on a head wrap?  Not sure the Dashiki is going to fit you properly?  Do you not look good in black?  Listen, it's not about any of that, but indeed, it's about all of it.  You look really ignorant questioning the decision for people to dress up to go to 'some movie.'  You do.  You look ignorant.  It's so simple for you to forget that you saw Danny and family all dressed up for the 178th release of Star Wars.  Or Twilight.  Or Superman. Or…  you feel me?   Stop hating.

Blackness is complex.  If your blackness compels you to not wear a damn thing, then don't.  Don't take the opportunity to celebrate our culture (or a culture that represents what our true freedom would've looked like) away from us.  Leave the agitation, your frowned up face and your bad vibes at home, or go sit on somebody's empty church pew.  We ain't with it!

Black culture without colonization – confusing as hell

We've never experienced it.  In this life, you probably won't.   Seeing this film will open your eyes.  I grew up in a majority-white school district and neighborhood, and it was there that I truly found that my heritage had been stolen from me.  I knew about slavery, and history and blah, blah blah… but it wasn't until I heard my little white friends talk about their great-great-greats that came from Ireland and Germany and other Anglo-nations and the intimate details about their history that I truly realized that all of that has been stolen from me.  Stolen from me, my mom and dad, my grandparents, and as far up the chain that I would've liked to know.

We Black Americans don't know life without white colonization.  We should though.  This film will give you the opportunity to dream.  Imagine.  Believe.

 The resistance is real – don't participate

It's not like they don't have everything anyway — lo and behold, the right-wing white resistance is here to steal the show and the shine.  From self-hating blacks, that don't believe they can do better, to right-wing news media site Breitbart, the hate is coming out of the woodwork.

Do not be a disappointment.  Do not share articles from haters or organizations that intend to destroy the microcosm of culture we're finally building.  As an example,  Breitbart News, a conservative, right-leaning, race-baiting news organization published a series of articles today, in hopes to turn us against each other.  You'll see them in your timelines and you'll see them on your feed, don't perpetuate this nonsense.  Don't fall into the trap of "divide and conquer." It's funny that they barely report on us, rarely speak anything positive about our community or the other communities that they are trying to exploit, yet they found a way to publish criticism about this movie. Criticism that is untrue and founded on meritless allegation.

Collectively, we're off that.  We're off them.  Breitbart is a breeding ground for Trumpism and the right-wing conservative. The gall of them to write an article about Black Panther's lack of LGBT representation, when they've published articles insinuating that LGBT's are barely human beings is extremely telling of how divisive that group is.  RESIST HATE!
Have fun. Live you're best black and brown lives. Tag us in your pictures.  Turn it out! #UNR
Comments
comments
T.I.'s Daughter, Zonnique, Announces Pregnancy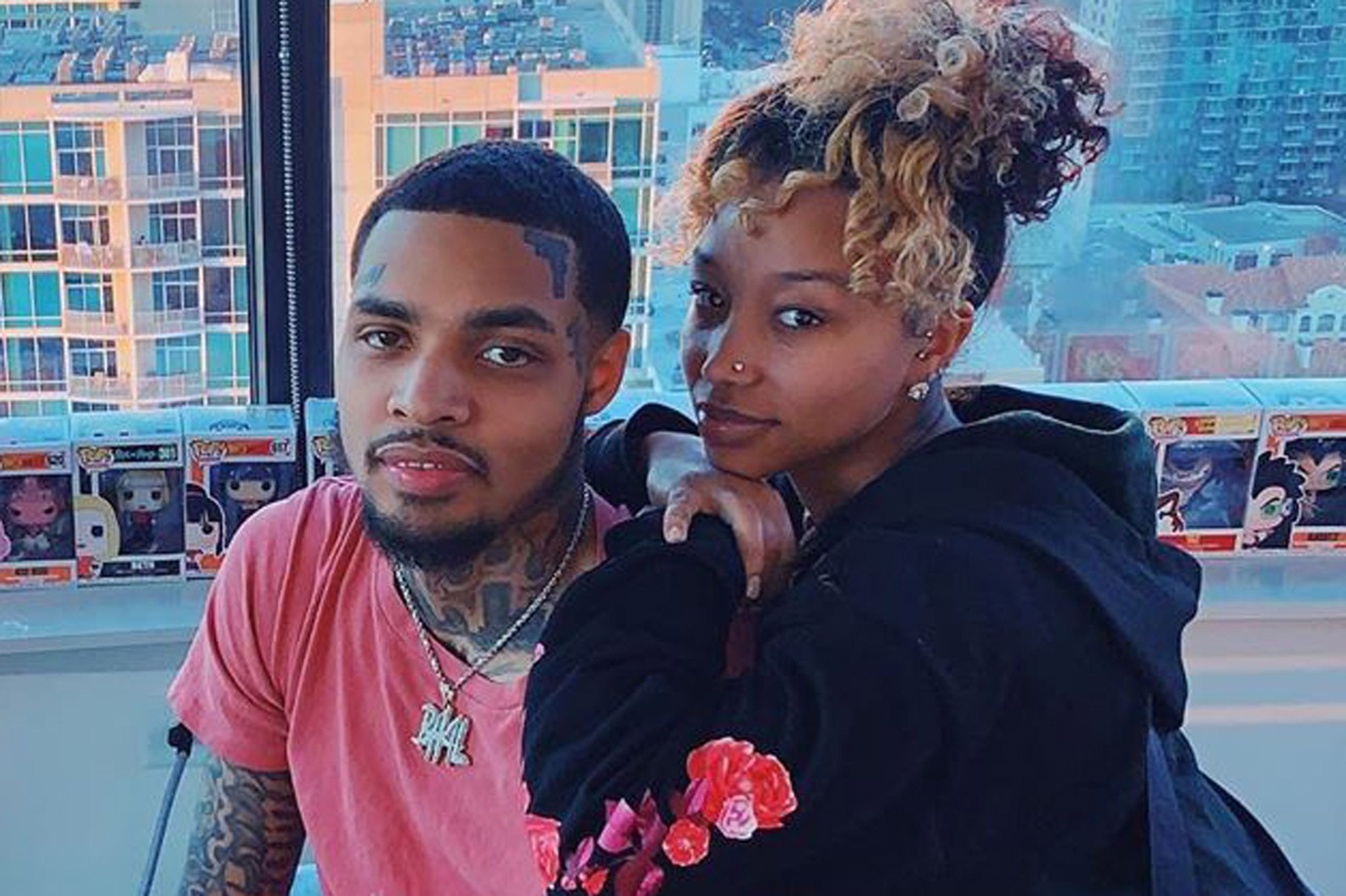 Former OMG Girlz singer, Zonnique Pullins, is pregnant – for real this time!
What we Know:
Zonnique Pullins and boyfriend Bandhunta Izzy, legally known as Israel James, are expecting their first child, and, according to Zonnique, it's a girl! The two started dating after a mutual connection linked them, and they hit it off via Instagram.
The 24-year-old made quite the announcement following weeks of ongoing speculation in her Instagram comments. On her newest show, The Mix, on which she is one of the hosts, Zonnique surprised her step-father, rapper T.I., with the news that she is expecting. T.I., not taking it so well, ultimately showed his support for his eldest daughter's new venture.
In addition to her announcement on the new foxsoul.tv show, Zonnique did an exclusive photoshoot and interview with People Magazine announcing the big news. According to her interview, the singer is about 5 months in and has had a fairly easy pregnancy thus far. Admitting that she initially wanted a boy, she says that she is now excited about having a girl. "I'm most excited about her being able to go with me everywhere, honestly. We can go get our nails and stuff done," she states. She goes on to say, "Everybody probably thinks I'd be excited to dress her up and stuff, but she'll probably be dressed like a little boy, knowing me. Big T-shirts, like how I am."
Although her fan-base was shocked, they had already been somewhat suspicious. It just so happens that Zonnique has gotten these inquires of alleged pregnancy almost consistently for the past three years and have always denied them, including the most current ones. She expressed to her fans that if she were pregnant, it would be her news to tell the world and not theirs or their allegations. Initially denying the claims, after the truth was revealed, she reminisced, "Literally every year, probably for the past three years, this same rumor had come out. This time I actually am pregnant. It's weird!"
Her mother, Tameka "Tiny" Harris, is as excited as ever to be an "O.G.", as she would like to be called by her granddaughter. In a special appearance on The Mix, of which she is the executive producer, she shared her excitement for Zonnique's bundle of joy. However, Tiny has quickly made it clear that she will not accept anything other than support for her baby's baby. After taking her excitement to Instagram, someone made a comment saying, "Finally? Why not teach ya "baby" not to be another [BABY MAMA] but to be a WIFE." Tiny was quick to shut down the hate.
In a virtual interview on Thursday, Zonnique made it very clear that a wedding aisle is looking a bit too far ahead for her right now. "I feel like at my age, I don't really want to get married right now. I feel like that's an even bigger commitment. I hate to say that's even a bigger commitment than a baby, but getting married just seems like so much. So right now, that's not really what I want to do."
The same doesn't seem to apply to her loving and supportive boyfriend Bandhunta Izzy. Zonnique was quick to say, "My boyfriend is way more into the whole getting married topic but I told him, 'I just don't know about that yet!" The 23-year-old rapper is already a father of two children, a 3-year-old boy and a 5-year-old girl, and was excited to find out, with Zonnique, that he will be expecting another girl. The Baltimore native has several posts on his Instagram alluding to making Zonnique his wife, however, it appears he is willing to wait till she is just as ready as he is.
Congratulations to the expecting parents! We look forward to meeting your beautiful baby girl.
Comments
comments
Honorees announced for 2nd Annual AAFCA TV Honors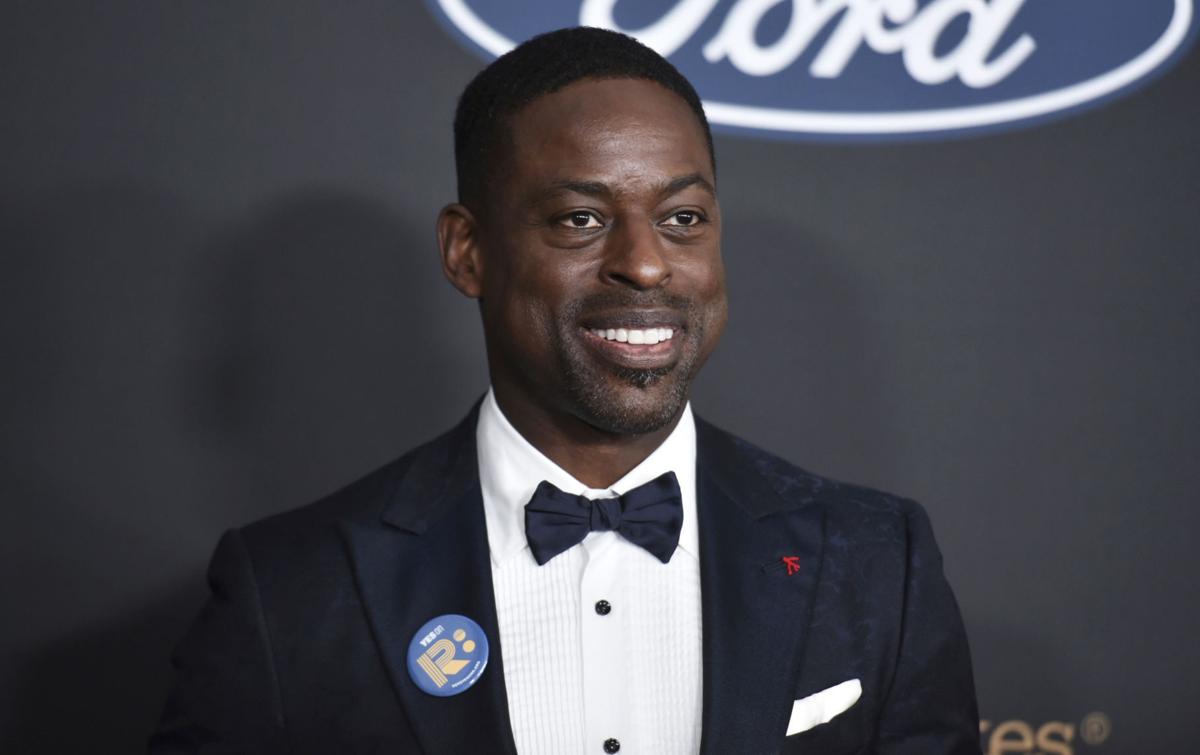 In the 2nd annual African American Film Critics Association (AAFCA) TV Honors, many notable figures will be celebrated for their work, including Kenya Barris, Viola Davis, and Sterling K. Brown. The virtual edition will take place on  August 22.
What We Know
The African American Film Critics Association is the largest collection of Black film critics that grant distinct awards and honors to quality television and film.
"The creation of the African American Film Critics Association (AAFCA) represents a united stance by film journalists of African descent and brings greater recognition to the work of writers, directors and actors of color in the powerful medium of film."

– Melvin Van Peebles (American actor)
AAFCA event is a private celebration, and tickets are available for purchase. The virtual ceremony will honor the best in television "who continue to change the game, drive culture, and authentically portray our stories."
This year's AAFCA will be hosted by Aida Rodriguez and American comedian best known for appearance on Last Comic Standing. The African American Film Critics Association announced the recipients on Wednesday (Aug. 5.)
Kenya Barris will be honored as TV Icon for his work on Black-ish and #blackAF. Viola Davis will be honored as Best Actress for her work on ABC's How To Get Away With Murder. Sterling K. Brown will be honored as Best Actor in his work on NBC's This Is Us. A full honoree list can be found on Deadline.
A portion of the proceeds made from the private AAFCA event will be allocated to the National Association of Black Journalists (NABJ) COVID-19 Relief Fund.
Comments
comments
Lizzo Lands First-Look TV Deal with Amazon Studios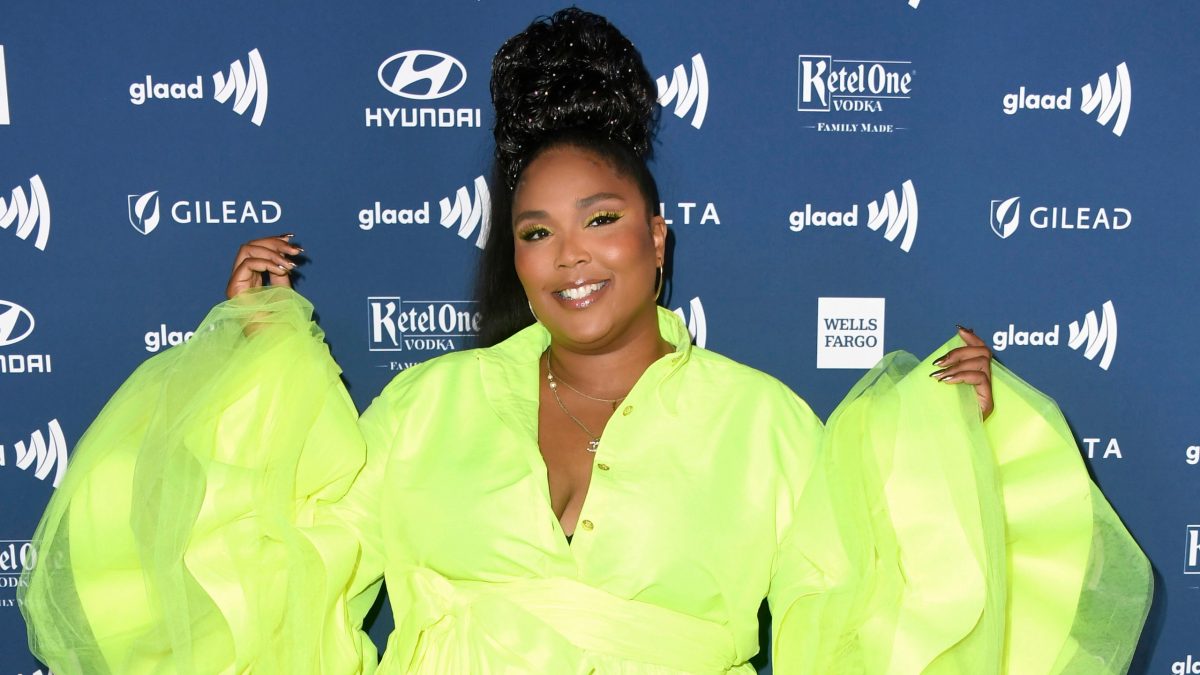 "Truth Hurts" singer Lizzo signed a first-look television deal with Amazon Studios.
What We Know:
Under the deal, 3-time Grammy-winning Lizzo will work with Amazon Studios to develop and produce television projects that will air exclusively with Amazon Prime Video. The musician hinted that she already has some content ideas ready for production. "I'm so excited to partner with the amazing team at Amazon," Lizzo said. "Thank you to Jen Salke and the rest of the team for making this dream come true. I can't wait to get started and share my vision with the world."
Jen Salke, head of Amazon Studios, shared the excitement for the deal was mutual. "Lizzo is one of the most exciting, creative, joyful artists in the industry, and it is such a pleasure to announce this new deal with her," Salke said. "She has such a unique perspective and we're so excited to hear her ideas for new content that our Prime Video customers are sure to love."
Lizzo won her three Grammy Awards this year at the 2020 awards show for the hits on her debut platinum-selling album. To date, her music has reached over 4 billion global streams with hit songs like 5-times Platinum "Truth Hurts," the 3-times Platinum "Good As Hell," and the Platinum "Juice". Her album CUZ I LOVE YOU was released in April of 2019 and debuted at #6 on the Billboard Top 200 Albums chart. It then went to spend the next 24 consecutive weeks in the chart's Top 10.
Lizzo starred in the feature film Hustlers and voiced a character in UglyDolls, but this marks her first major move in television. On her Instagram Story, Lizzo celebrated the big news with a short and impassioned message for her fans. "Let the empire begin," she captioned the post.
There is currently no word on what type of projects Lizzo will be developing, but we look forward to seeing what the Grammy-winning musician can bring to television.
Comments
comments