Hawaii man shows up in blackface to protest conviction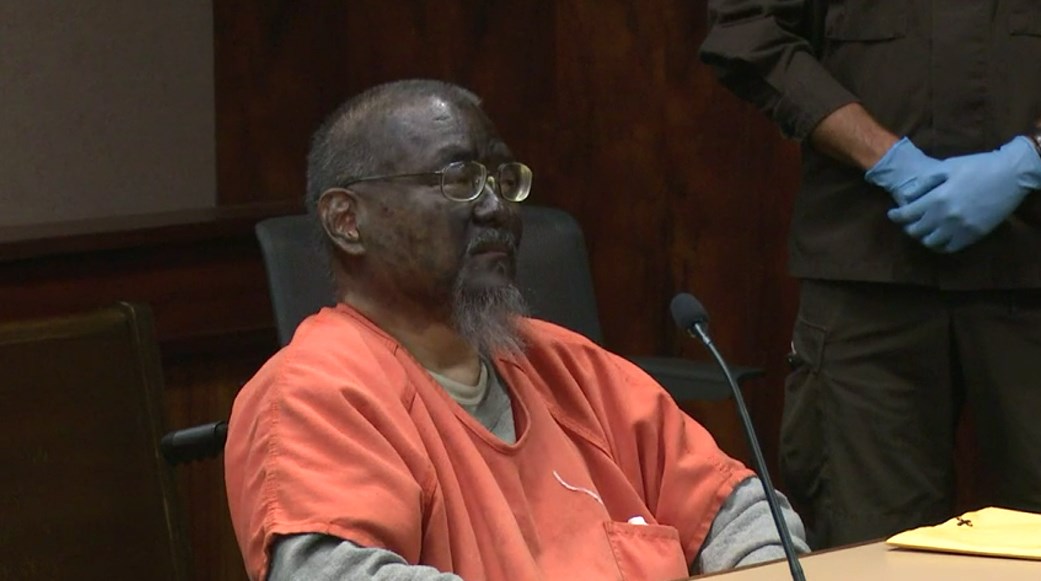 A Hawaii man wore blackface inside a courtroom to protest his conviction.
What We Know:
Mark Char, arrived in First Circuit Court in Honolulu on Monday with what is believed to be black permanent marker covering his face, NBC News reported.
Char claimed he was being treated like a black man during the trial and stated, "So today, I'm going to be a black man."
The 61-year-old was sentenced to life in prison with the possibility of parole for second-degree attempted murder and assault charges. In 2016, he stabbed three men in a road-rage incident.
Char will face additional charges for his offensive outburst in the courtroom.
That was a terrible idea.
Comments
comments
Chrissy Tiegen and John Legend Expecting Third Child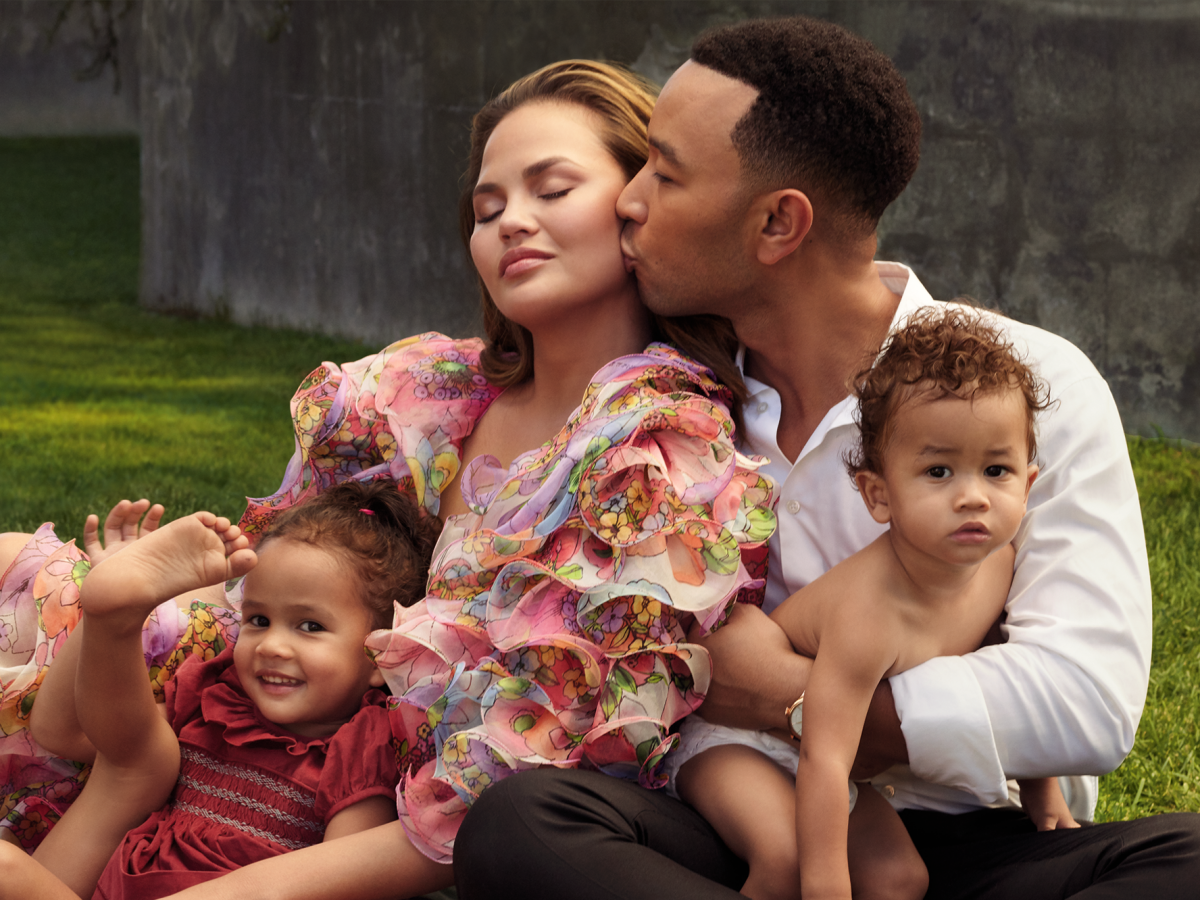 In John Legend's new music video "Wild", he dropped the news that he and wife Chrissy Teigen are expecting their third child.
What We Know:
Legend's new music video for the song "Wild" on his new album, Bigger Love, premiered on Thursday with Teigen as his co-star. In one of the last shots of the video, the couple stands on the beach cradling Teign's baby bump, hinting at their growing family.
Legend and Teigen are already parents of daughter, Luna, 4, and son, Miles, 2. Both children were also featured in the new music video, holding hands with the couple on the beach in the scene prior to the reveal of Teigen's baby bump. The entire video appears to be not only a tribute to the couple's love and romance but also to their growing family.
The video was directed by Nabil Elderkin, who first introduced the couple 14 years ago on the set of the Grammy-winning R&B singer's "Stereo" visual where Teigen first played his love interest. In this newest video, she reprises her role, but this time with their kids.
The beautiful video is the pinnacle of romance as it features horses galloping on the beach with waves crash against the shoreline in the background. The pair kiss on a billowing white canopy bed, allowing the visual for "Wild" to create one of Legend's most romantic gestures for his wife.
Legend and Teigen did not immediately comment on the announcement. Shortly after YouTube premiered the music video, Vevo tweeted to catch the "beautiful surprise" at the end of the video, a tweet which Teigen retweeted with no further comment. Similarly, Legend went on to "like" a fan Tweet that read: "I am CRYING I love Chrissy and John so much this is AWESOME NEWS! Watch his new video…SO cute!!!!!!"
Ahead of the premiere, the couple also spoke about how special it was to be able to watch their relationship evolve throughout the course of Legend's music videos. "We have 'All of Me', the marriage, no kids yet. 'Love Me Now' with Luna and this one with Miles," said Teigen. "It's been chronicling our family's growth and our journey and we're so happy that this video is the next chapter," Legend added.
The couple had previously shared their difficult journey to and with parenthood. In 2015, Teigen shared that the couple had been trying for years to become pregnant, choosing later to implant a female embryo which resulted in her pregnancy with their daughter Luna. Teigen also shared her difficult battle with postpartum depression after Luna's birth. Two years later, the couple shared they had conceived their second child, Miles, with the help of in vitro fertilization (IVF). It is unclear if the couple used IVF for the newest addition of their family.
Late Thursday night, Teigen tweeted a video showing off the baby bump, saying "look at this third baby sh-t, what the? Oh my god!" The couple has yet to comment on the due date or gender of the baby.
"Wild" features Gary Clark Jr. and comes off Legend's seventh studio album Bigger Love, which peaked at No. 19 on the Billboard 200. We wish a huge congratulations to the pair and their growing family.
Comments
comments
Tennessee Passes Legislation, Some Acts Of Protest Are Felonies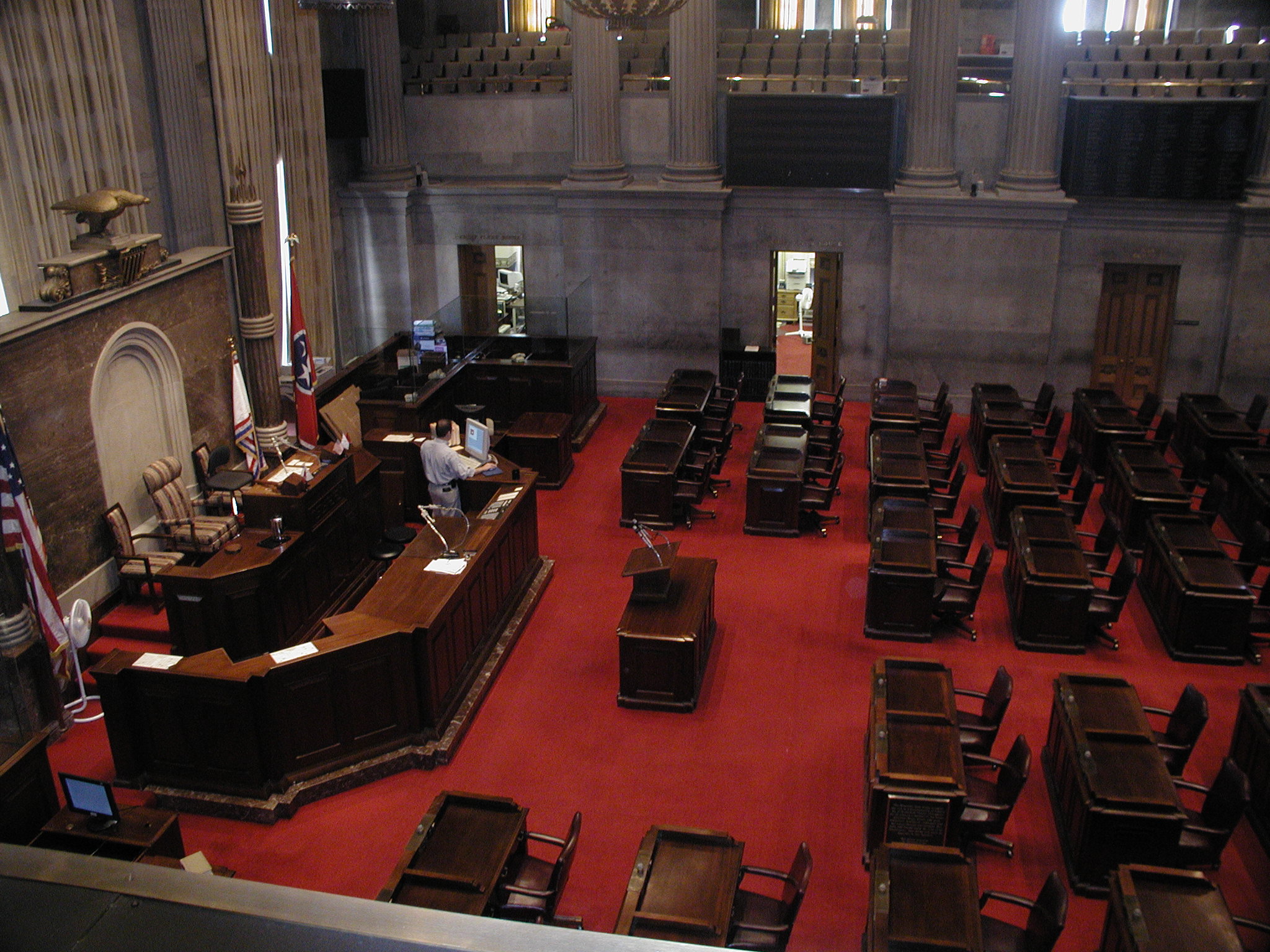 Tennessee lawmakers pass a bill making some acts of protest felonies.
What We Know:
On Wednesday, the Tennessee General Assembly passed new legislation that increases penalties for protestors camped outside the statehouse Capitol in Nashville. The bill will charge people with a Class E felony, instead of a misdemeanor, for camping on state grounds.

The Republican-led assembly passed the measure and it will take effect as soon as Republican Gov. Bill Lee signs the bill or says it's allowed to become law. Anyone convicted of a Class E felony in Tennesse faces up to six years in prison and would lose their voting rights.
"If you want to overthrow our government through violent revolution, you shouldn't have the right to vote," state Sen. John Stevens (R) said Wednesday, according

to The Associated Press.

The bill would also enforce the minimum sentence for rioting. If arrested, the individual would be held for at least 12 hours without bond and will be charged with disrupting a meeting, vandalism, unauthorized camping, and other protest-related offenses.
"Are we really saying that a citizen of this state can be punished with a year in prison and have a felony record because they camped on public property? That should be a bridge too far," said

Senate Minority Leader Jeff Yarbro (D).

Democrats have argued that the bill is too harsh and goes against residents' First Amendment rights and the democratic process.

State Sen. Brenda Gilmore (D) referenced the late Congressman John Lewis and said the legislation would make the future generation feel ashamed.
"We just celebrated Congressman John Lewis…… This bill is one of those things in 55 years we will be ashamed of in how we treated these young protestors and practicing their right to feel." – @SenatorGilmore in response to @tnsenategop pushing bills to punish protestors.

— TN Democratic Party (@tndp) August 12, 2020
The Tennessean newspaper

said the

bill would cost

the state and local governments up to $1.3 million annually. Anyone blocking an emergency vehicle or trespassing on an elected official or law enforcement officer's property with be charged with a felony, and people making marks on state buildings or entrances face theft charges and expenses.
For two months, protesters have been camped outside the state Capitol demanding that lawmakers fix systematic racism and charge law enforcement accordingly for police brutality against innocent victims. Additionally, residents want officials to remove a statue of Confederate general and first grand wizard of the Ku Klux Klan Nathan Bedford Forrest.
Comments
comments
Lake Fire Explodes to 10,500 Acres in Lake Hughes Area of Angeles National Forest; Mandatory Evacuations Issued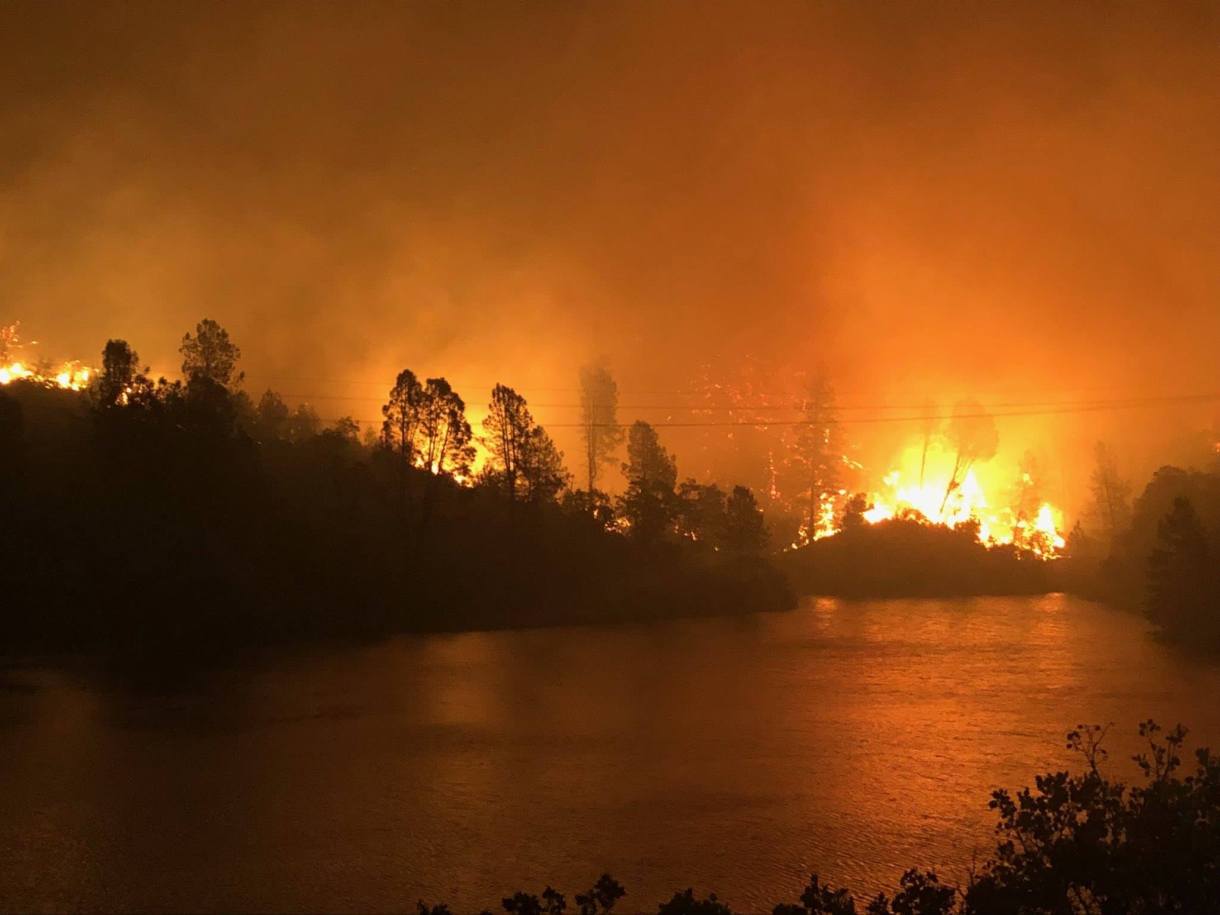 A brush fire north of Los Angeles has scorched more than 10,500 acres of land forcing 100 residences to evacuate.
What We Know:
There were at least three homes that received the bulk of the damage from the fires; the neighborhood is located on the eastern flank of the fire. More than 5,000 buildings were also threatened by the flames. According to NBC Los Angeles, there have been no injuries reported. After the fire spread, it is expected for strong winds to be in the area on Thursday.
Sam DiGiovanna, fire chief at the Verdugo Fire Academy stated, "This creates a lot of downdrafts and erratic winds, something they just don't need right now. This is in some very rugged, hard to reach areas, so it's going to be a long time before they get a containment line around this." Weather reports say there will be a thunderstorm and light rain on Thursday as well.
Reports indicate the fire started at 3:30 p.m. on Wednesday near North Lake Hughes Road and Pine Canyon Road in the Angeles National Forest. The Los Angeles Fire Department was the first to access the flames and then received help from the Culver City, Beverly Hills and Santa Monica fire departments. The fire had burned over 400 acres by 4:30 p.m. and then reached 1,000 acres. Two hours later, the fire reached 10,000 acres and at this point, an evacuation was issued.
Timelapse video from our NBC4 photographer @ShootSeanNBCLA shows just how fast the a brush fire near Lake Hughes is growing. It's now at 6,000 acres and 0% contained. https://t.co/bq1H0Renwp pic.twitter.com/pJnkbAoUca

— NBC Los Angeles (@NBCLA) August 13, 2020
Sgt. Ron Schaffer of the LA County Sheriff's Department says that due to COVID-19 residents who evacuate will have to stay in their cars because shelters aren't available. Despite this, there were several animal care centers open to those who needed care for their dogs.
Roads affected by the fire were closed by the California Highway Patrol.
Comments
comments