Virginia Republicans Abruptly Adjourn Gun Session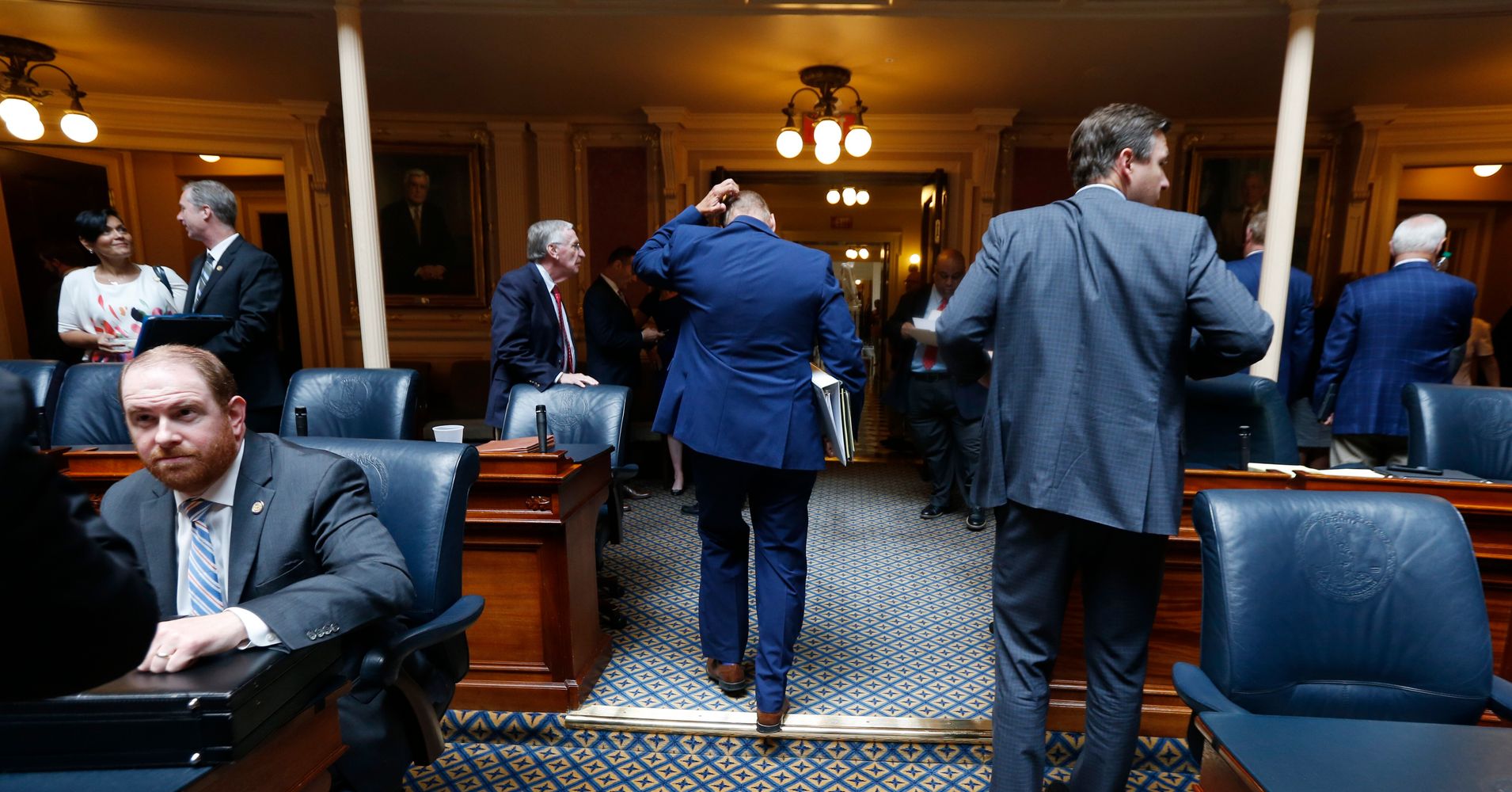 The Virginia Republicans voted to have the session moved to November despite Democrats wanting a vote on gun control measures.
What We Know:
Democratic Governor Ralph Northam ordered lawmakers to return to the Capitol after the Virginia Beach shooting on May 31 that killed 12 people.
He has proposed expanding background checks, ban on assault weapons to include suppressors and bump stocks, and child access prevention programs as part of his legislation to put a stop to these shootings.
After the shooting, he stated that people need "votes and laws, not thoughts and prayers." Despite this session, it did not stop chaos from making its way to the Virginia Capitol.
Gov. Northam was leading those for gun-control in chants of "enough is enough" while the other protestors against gun control caused more distress outside.
After the session was adjourned, about 90 minutes later, GOP lawmakers criticized Northam for trying to exploit a tragedy for political gain.
Northam stated that "it is shameful and disappointing that Republicans in the General Assembly refuse to do their jobs, and take immediate action to save lives. I expected better of them. Virginians expect better of them…"
This fight is far from over.
Comments
comments
Biden Inauguration: All 50 U.S. States on Alert for Armed Protests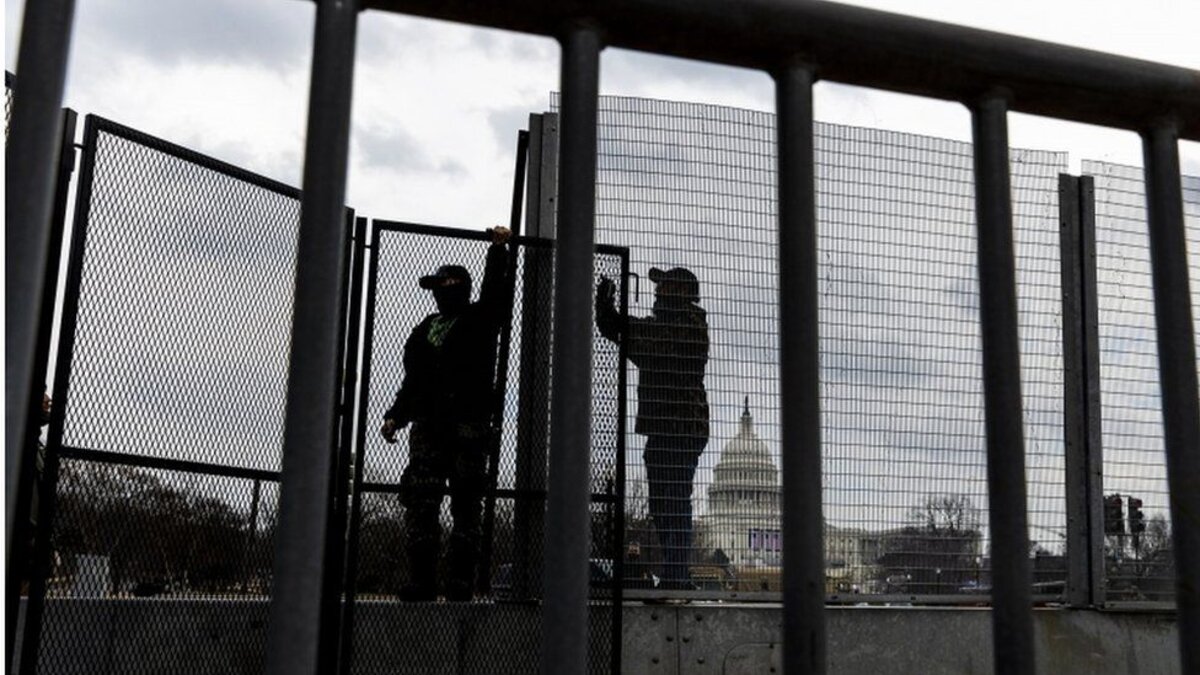 All 50 U.S. states and the District of Columbia (D.C.) are on alert for possible violent protests this weekend, ahead of President-elect Joe Biden's inauguration on Wednesday.
What We Know:
National Guard troops from across the country are being deployed to Washington, D.C. to prevent any repeat of the deadly riot at the Capitol on January 6. The FBI has warned of possible armed marches by pro-Trump demonstrators at all 50 state capitols.
Trump, who lost both popular and electoral votes, encouraged his supporters to attend rallies. Later at the U.S. Capitol, throngs of people pushed past police who were trying to block them from entering the building as lawmakers inside debated counting electoral college votes confirming Biden's victory. The mob was able to breach security and successfully enter the building, where one person was shot and later died.
Windows are boarded and fences are being constructed with hopes of preventing disturbances similar to those that played out at the Capitol building. One official in Vermont stated this is the highest alert his state has been on since the September 11 terror attacks. "There is a heightened state of alert and concern that we have not seen since 9/11," Vermont Public Safety Commissioner Mike Schirling said.
While Vermont has not activated its National Guard, Schirling said they are ready if needed. Other states, like Kentucky, have already activated the National Guard. Connecticut has K9 teams conducting additional security lengths around government buildings and has increased the number of visible units inside and outside those campuses. Further, bike rails have been placed on the north and south sides of the Capitol building, forming a barricade between potential rioters and law enforcement.
The governors of Maryland, New Mexico, and Utah have all declared states of emergency ahead of possible protests. California, Pennsylvania, Michigan, Virginia, Washington, and Wisconsin are amongst those activating their National Guards, and Texas will shut its state capitol from Saturday until after inauguration day. Arizona has put up fences around the Capitol complex.
Social media companies have warned that there has been increased talks and organization from far-right users and channels planning possibly violent protests this weekend in hopes of obstructing the inauguration of President-elect Joe Biden.
Parler is suing Amazon after the technology company booted the social network supported by the far-rights off its web-hosting services, alleging it's being targeted for political reasons and to reduce competition.
"Plans for future armed protests have already begun proliferating on and off-Twitter, including a proposed secondary attack on the U.S. Capitol and state capitol buildings on January 17, 2021," Twitter said late last week.
While many are plotting in support of President Donald Trump, the president released a statement earlier this week requesting his supporters not to be violent at upcoming protests. Twitter said it was working to restrict the spread of posts about possible violent protests planned for January 17.
Comments
comments
Andrew Yang Announces Candidacy for NYC Mayor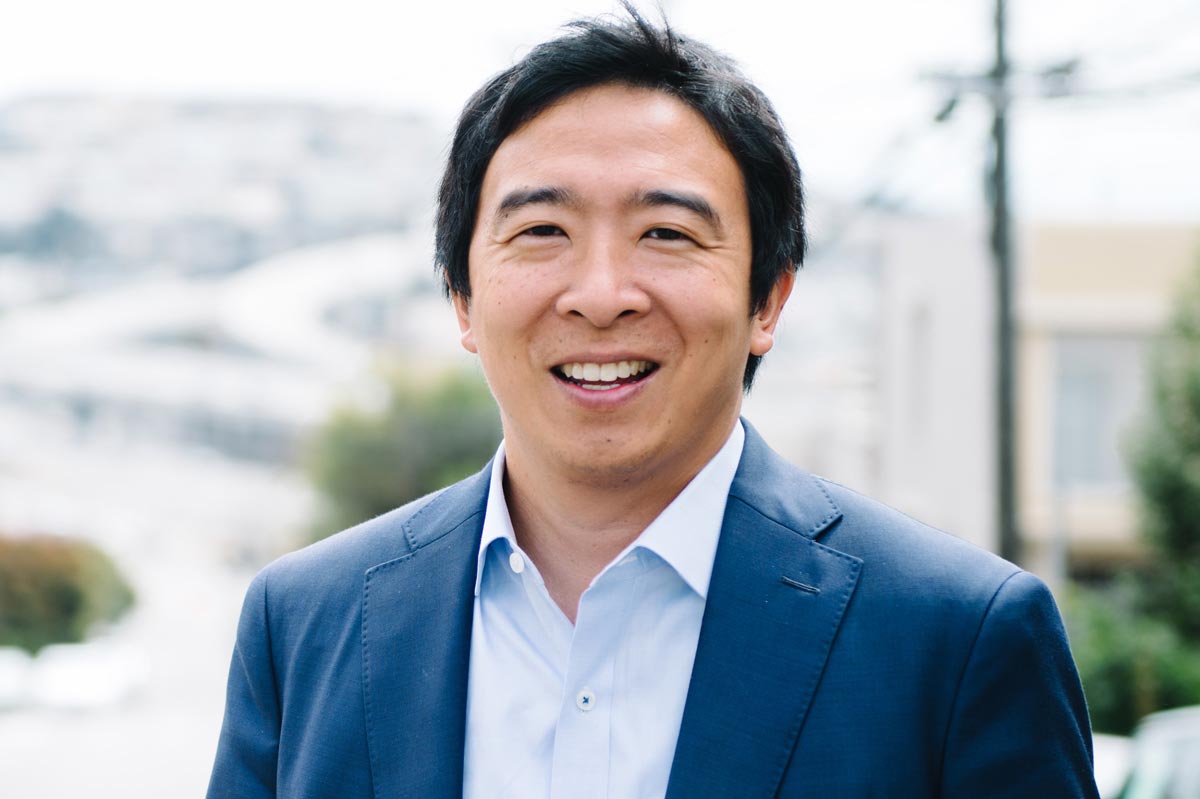 Recent Presidential Candidate, Andrew Yang, announced Wednesday night on Twitter that he would be running for New York City Mayor this November.
What We Know:
Yang, who was not particularly known before his candidacy for President in the 2020 race, quickly gained supporters, who deemed themselves the "Yang Gang," who helped him raise $40 million over the course of his campaign.
I moved to New York City 25 years ago. I came of age, fell in love, and became a father here. Seeing our City in so much pain breaks my heart.

Let's fight for a future New York City that we can be proud of – together. Join us at https://t.co/TGnxwuBiHB pic.twitter.com/n9zxPybgbh

— Andrew Yang🧢🗽🇺🇸 (@AndrewYang) January 14, 2021
At the new candidate's kick-off rally in Upper Manhattan, Yang fired up his supporters by promising to "revive" a city stricken by the coronavirus and introducing newly-elected Rep. Ritchie Torres as a co-chair on his campaign, as reported by CNN News. This endorsement is quite impressive as Yang has virtually no political office experience.
"I'm running for mayor for a very simple reason," Yang told a group of supporters in Upper Manhattan. "I see a crisis and believe that I can help." Yang's campaign platform seems to reflect that of his presidential campaign, including a localized version of the "Universal Basic Income" idea that was at the center of his presidential candidacy.
Another part of his campaign includes making New York "fun again" by creating a plan to make the city more affordable for local artists and creative types. "Our administration would also work to attract content creator collectives, such as TikTok Hype Houses, where young artists collaborate. We need to help create similar artist collectives that utilize new technologies," states his campaign website. On the same note, he also proposes the notion of creating a "Deputy Mayor of Entertainment, Nightlife, and Culture."
Despite entering the race on an exciting note, after the rally on Thursday, Yang was hit with criticism following a report by Politico, who revealed Yang had left the city for his second home in New Paltz as New York City faced one of the worst days regarding Covid cases.
In response to the report, Yang spoke to The New York Times in an interview that many believe made him appear out-of-touch with the middle class. He responded, "We live in a two-bedroom apartment in Manhattan. And so, like, can you imagine trying to have two kids in a virtual school in a two-bedroom apartment, and then trying to do work yourself?"
The 2021 New York City Mayoral race will decide who will fill Mayor Bill de Blasio's seat as he will be term-limited out of office.
Comments
comments
Manhattan's Vessel Closes Indefinitely Due to String of Suicides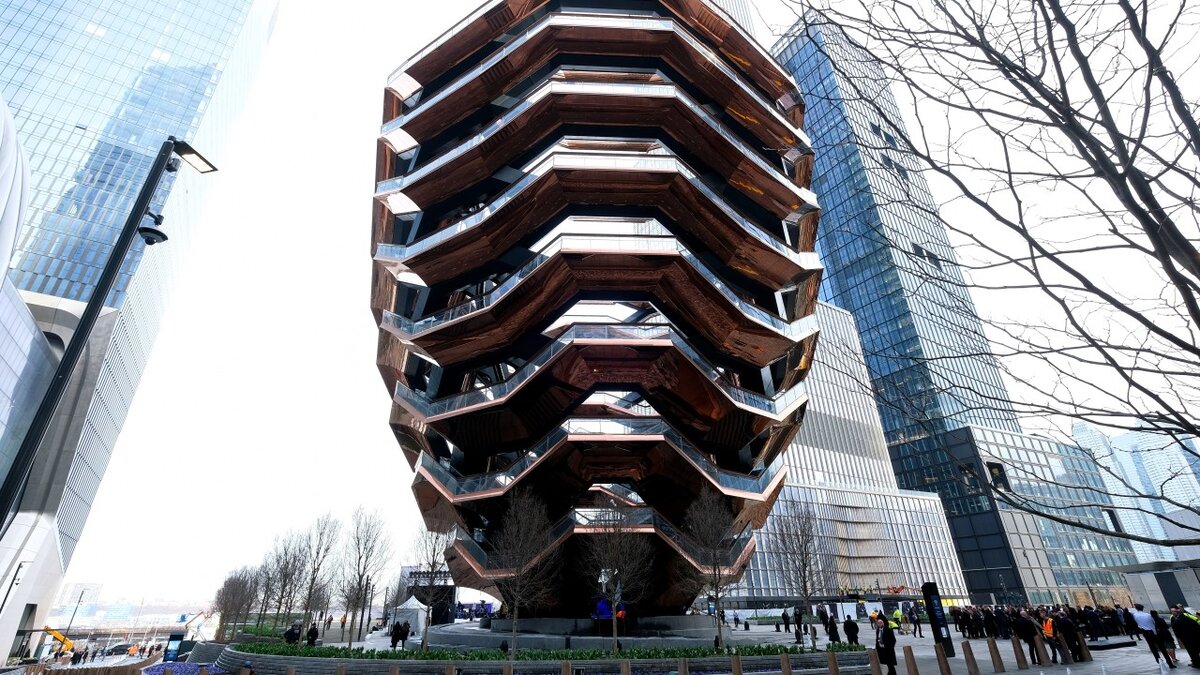 Administrators of a towering New York City tourist attraction closed the structure until further notice this week following various suicides at the site. 
What We Know:
The Vessel, the intriguing spiraling staircase at Hudson Yards on Manhattan's Far West Side, was closed to guests on Tuesday, one day after a 21-year-old man jumped to his death, the third suicide in less than a year.
The chairman of the local community board, Lowell Kern, said in an interview on Tuesday that a Related Companies spokesperson had called him shortly after the suicide on Monday and had stated the Vessel would remain closed "until further notice". As of Wednesday night, the structure is listed as "currently closed" on its website. Kern also stated the developer had indicated that it would display the precautionary steps it had designed to take to the board before reopening the structure to guests.
The closing occurred as the police identified the man who killed himself on Monday morning as Franklin Washington of San Antonio. His death comes weeks after a 24-year-old Brooklyn woman took her own life by jumping from the Vessel on Dec. 21.
Last February, a 19-year-old New Jersey man also jumped from the Vessel, the first suicide at the location, with witnesses describing hearing screaming as observers realized what had happened.
Thomas Heatherwick and Heatherwick Studio created the Vessel. The creators describe the Vessel as an interactive artwork with 154 intertwined flights of stairs, almost 2,500 individual steps, and 80 landings. Visitors are prompted to climb it to experience New York and the Hudson River's extensive views.
Kern expressed in a letter that he understood there was skepticism in modifying what is deemed a work of art, but that should not be a preference now. "After three suicides, at what point does the artistic vision take a back seat to safety?"
In the New York area, the George Washington Bridge has typically attracted more suicide attempts than other bridges or sites. From 2015 to 2017, there were 15 suicides a year at the bridge. In 2017, the Port Authority of New York and New Jersey moved to address the problem by installing an 11-foot-high fence that connected to a canopy of netting over a pedestrian walkway.
If you or someone you know are having suicidal thoughts, please call the U.S. National Suicide Prevention Lifeline at 800-273-8255, text TALK to 741741, or visit SpeakingOfSuicide.com/resources for additional resources.
Comments
comments