Trump Tweeted That the Impeachment Inquiry Is A "Lynching"…Yes You Red That Right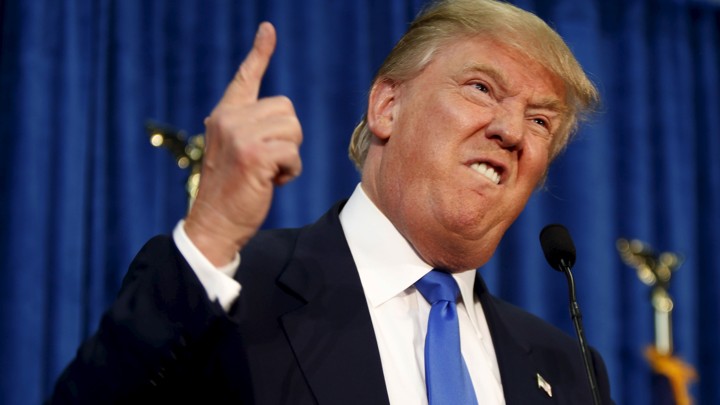 President Donald Trump posted a tweet Tuesday that sparked an outrage from Democrats on Capitol Hill. Despite this, some GOP lawmakers noted President Bill Clinton's supporters used similar language to describe his impeachment in 1998, according to cbs.com
What We Know:
Early Tuesday morning, President Donald Trump Tweeted: "All Republicans much remember what they are witnessing here – a lynching. But we will WIN!"
So some day, if a Democrat becomes President and the Republicans win the House, even by a tiny margin, they can impeach the President, without due process or fairness or any legal rights. All Republicans must remember what they are witnessing here – a lynching. But we will WIN!

— Donald J. Trump (@realDonaldTrump) October 22, 2019
African American lawmakers as well as others took particular offense at the post. Rep. Bobby Rush (D-III) said, "What the hell is wrong with you? Do you know how many people who look like me have been lynched since the inception of this country, by people who look you. Delete this tweet."
Trump said he's not comparing himself to those dark times. Instead, he was criticizing his treatment by Democrats and journalists whom he said have called for his impeachment ever since he was elected.
White House spokesman Hogan Gidley said that Trump has accomplished many things for African Americans, citing low unemployment rates and a criminal justice reform bill.
In October 1998 during an interview with CNN, Joe Biden stated, "Even if the president [Bill Clinton] should be impeached, history is going to question whether or not this was just a partisan lynching."
Biden stated that he used the wrong term of words and that he was extremely apologetic, whereas "Trump on the other hand chose his words deliberately today in his use of word lynching and country to stroke racial divides in this country daily".
Trump believes that the Republicans have not been aggressive enough in defending him in the 2020 election stating that "They have to get tougher and fight". Maybe they are also ready for him to step down.
This wasn't the right word to use and I'm sorry about that. Trump on the other hand chose his words deliberately today in his use of the word lynching and continues to stoke racial divides in this country daily. https://t.co/mHfFC8HluZ

— Joe Biden (@JoeBiden) October 23, 2019
Comments
comments
Andrew Yang Announces Candidacy for NYC Mayor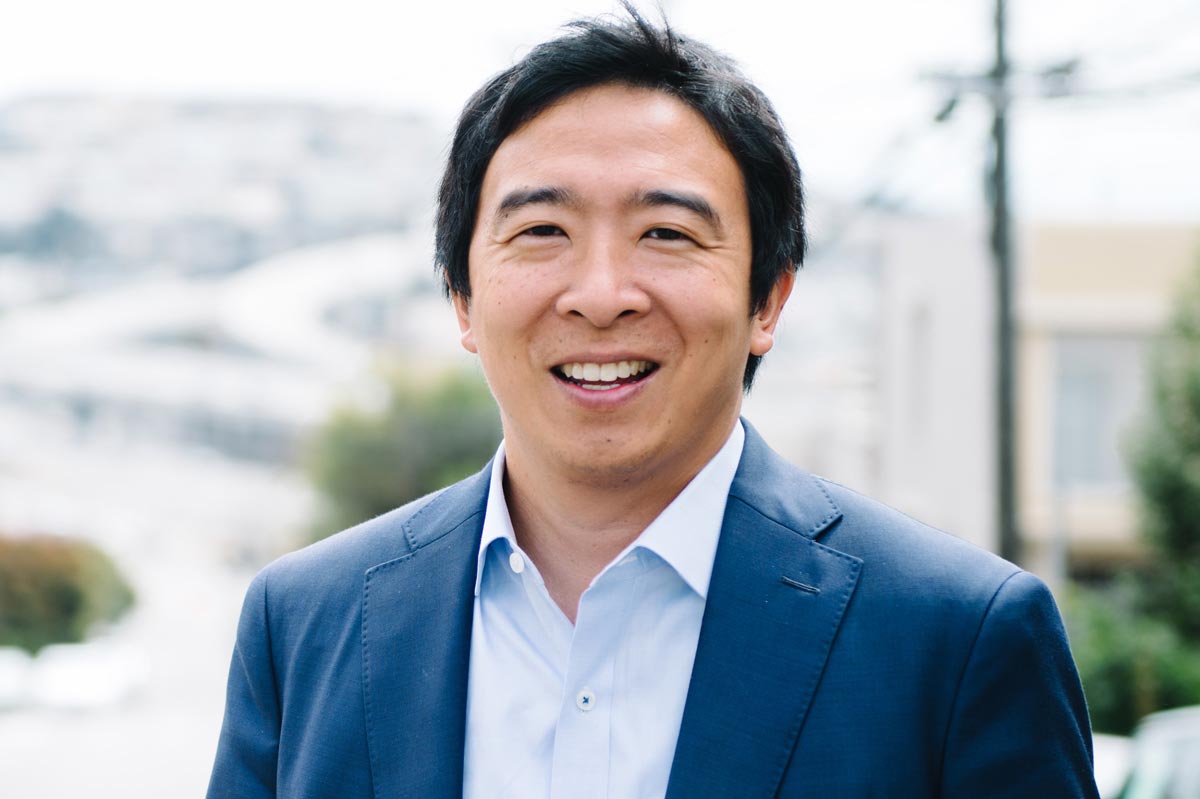 Recent Presidential Candidate, Andrew Yang, announced Wednesday night on Twitter that he would be running for New York City Mayor this November.
What We Know:
Yang, who was not particularly known before his candidacy for President in the 2020 race, quickly gained supporters, who deemed themselves the "Yang Gang," who helped him raise $40 million over the course of his campaign.
I moved to New York City 25 years ago. I came of age, fell in love, and became a father here. Seeing our City in so much pain breaks my heart.

Let's fight for a future New York City that we can be proud of – together. Join us at https://t.co/TGnxwuBiHB pic.twitter.com/n9zxPybgbh

— Andrew Yang🧢🗽🇺🇸 (@AndrewYang) January 14, 2021
At the new candidate's kick-off rally in Upper Manhattan, Yang fired up his supporters by promising to "revive" a city stricken by the coronavirus and introducing newly-elected Rep. Ritchie Torres as a co-chair on his campaign, as reported by CNN News. This endorsement is quite impressive as Yang has virtually no political office experience.
"I'm running for mayor for a very simple reason," Yang told a group of supporters in Upper Manhattan. "I see a crisis and believe that I can help." Yang's campaign platform seems to reflect that of his presidential campaign, including a localized version of the "Universal Basic Income" idea that was at the center of his presidential candidacy.
Another part of his campaign includes making New York "fun again" by creating a plan to make the city more affordable for local artists and creative types. "Our administration would also work to attract content creator collectives, such as TikTok Hype Houses, where young artists collaborate. We need to help create similar artist collectives that utilize new technologies," states his campaign website. On the same note, he also proposes the notion of creating a "Deputy Mayor of Entertainment, Nightlife, and Culture."
Despite entering the race on an exciting note, after the rally on Thursday, Yang was hit with criticism following a report by Politico, who revealed Yang had left the city for his second home in New Paltz as New York City faced one of the worst days regarding Covid cases.
In response to the report, Yang spoke to The New York Times in an interview that many believe made him appear out-of-touch with the middle class. He responded, "We live in a two-bedroom apartment in Manhattan. And so, like, can you imagine trying to have two kids in a virtual school in a two-bedroom apartment, and then trying to do work yourself?"
The 2021 New York City Mayoral race will decide who will fill Mayor Bill de Blasio's seat as he will be term-limited out of office.
Comments
comments
Riot Coverage: Banks Drop Trump, FBI has received over 70,000 tips, Twitter closes over 70,000 accounts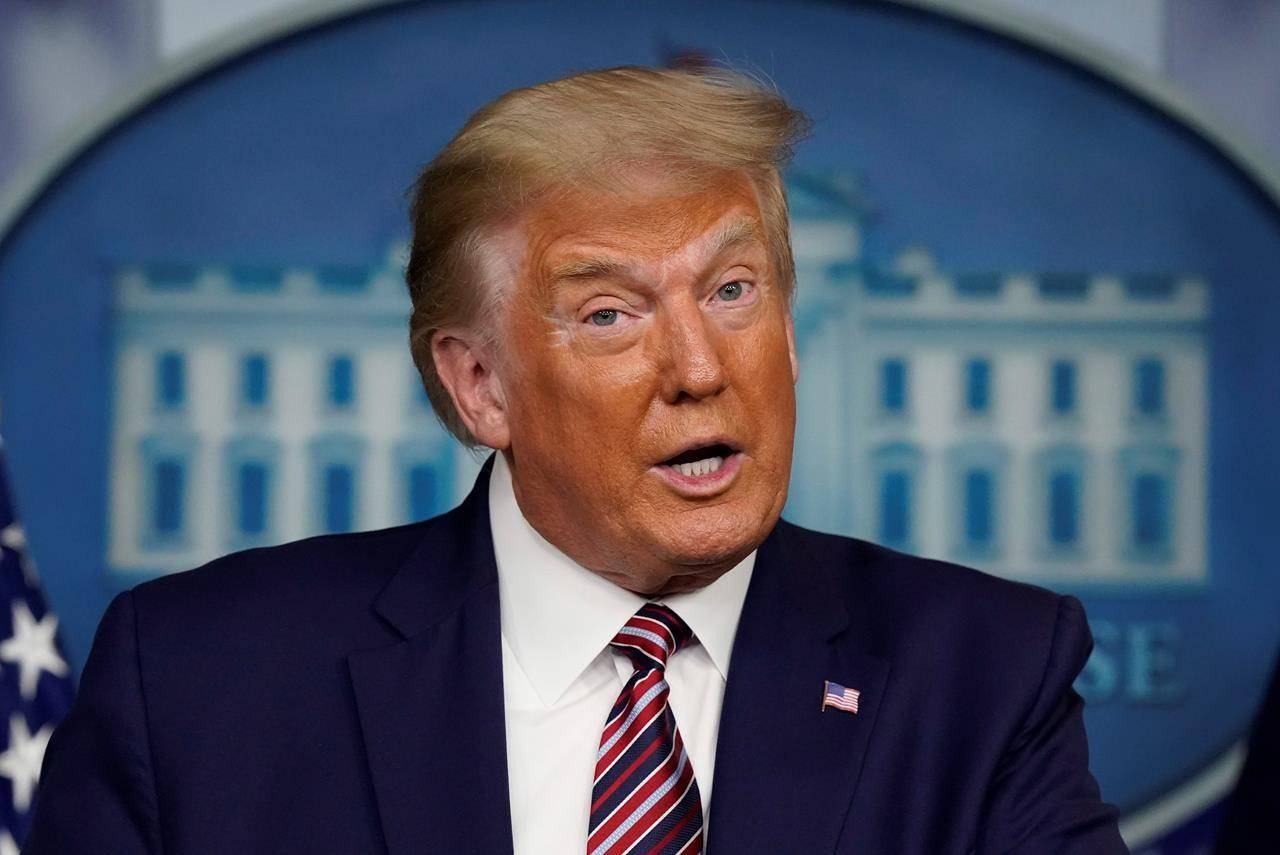 One week following the violent ambush by pro-Trump rioters at the U.S. Capitol, many actions against the President and his supporters have been taken by Trump's banks, the FBI, and social media companies.
What We Know:
According to Bloomberg, tensions between Trump and the financial industry began late Monday when Deutsche Bank AG decided to cut ties with the President and his family as they waited for him to pay off roughly $300 million in loans in the upcoming years News.
This was the first bank to remove Trump as a client, quickly followed by the Manhattan-based Signature Bank, which announced it's closing Trump accounts holding about $5.3 million. The following day, Professional Bank, which once allowed the President an $11 million mortgage, announced it would cut business with the Trump Organization and "will be winding down the relationship effective immediately."
Additionally, on Monday, the FBI announced that it had received more than 70,000 tips and other information as it seeks to arrest those who participated in the violent ambush at the U.S. Capitol last week. The agency claims to have received tips, including photos and videos. They also announced that photos had been released of the individual(s) responsible for placing suspected pipe bombs around D.C. and are even offering a $50,000 reward for their identification.
NBC News reports that more than 90 arrests of people allegedly connected to Wednesday's events in the capital had been made as of Sunday.
On the same Monday, Trump's supporters and culprits of the Capitol attack were banned from Twitter, the social media giant confirmed in a blog post. Over 70,000 accounts that share content concerning the QAnon conspiracy theory were banned from the site last week, last week "to protect the conversation on our service from attempts to incite violence, organize attacks, and share deliberately misleading information about the election outcome."
Aside from permanently suspending the President's own account, Twitter also permanently suspended accounts of former national security adviser Michael Flynn, pro-Trump attorney Sidney Powell and former 8kun administrator Ron Watkins.
Consequences from the Capitol riots have seemed to damage Trump's presidency and those affiliated with him in his final days as President. Days which may contain even harsher punishments as the House prepares to impeach.
Comments
comments
Rep. Clyburn Wants to Make 'Lift Every Voice and Sing' A National Hymn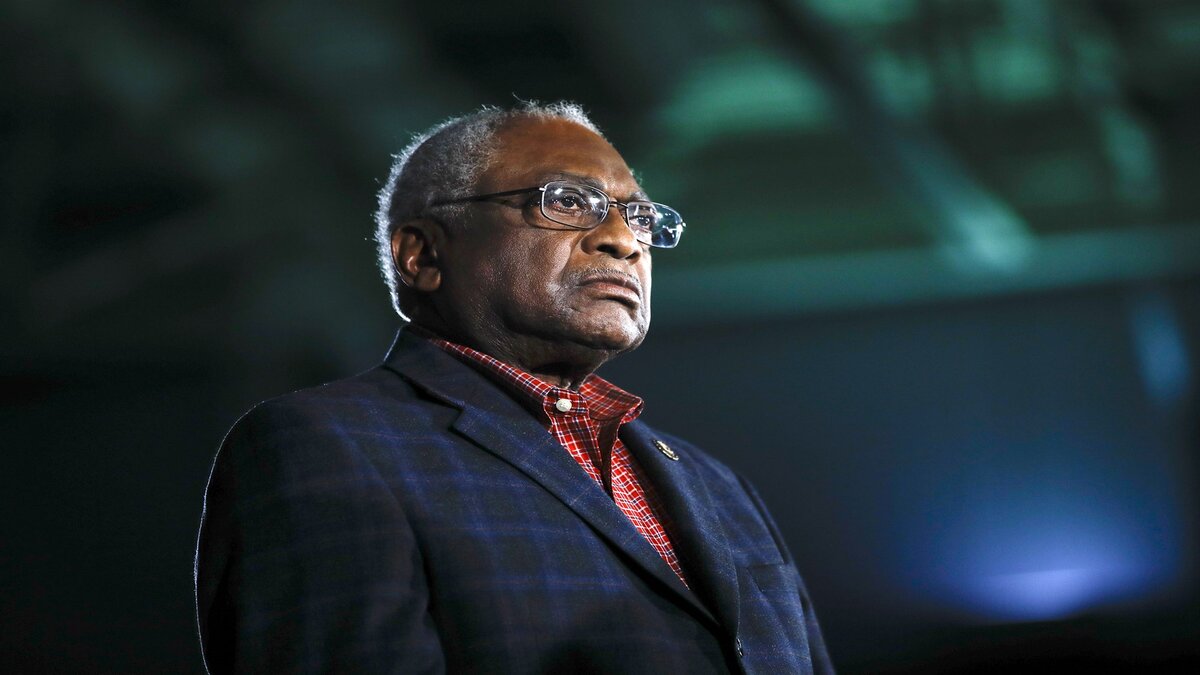 Rep. James Clyburn, D-S.C., desires the song known as the Black national anthem acknowledged as a national hymn.
What We Know:
Clyburn currently is the third-highest Democrat in the House, and its highest-ranking Black member intends to submit a proposition to promote Lift Every Voice and Sing at the same level with the national anthem as quick as this week to bring the country together and heal with a song "everybody can identify with," he tweeted.
To make 'Lift Every Voice and Sing' a national hymn, would be an act of bringing the country together.

The gesture itself would be an act of healing.

Everybody can identify with that song. https://t.co/7LvE8eYadU

— James E. Clyburn (@WhipClyburn) January 12, 2021
He stated the change would say to Black people, "you aren't singing a different national anthem, you are vocalizing the country's national hymn," he informed USA Today. According to USA Today, Clyburn said that the song is an essential part of the American experience in a letter to colleagues. He wishes for "extensive" bipartisan support for his proposition in both chambers.
Clyburn further said he's wanted to begin this initiative for decades and asked his team to start the paperwork last month. The current political environment initially, the summer's shootings and protests, especially after the Capitol's riots last week — inspired him to revisit the proposal, he said.
Lift Every Voice and Sing surfaced as Black Americans faced the threat of lynchings and the actualities of segregation and discrimination. Weldon Johnson, leader of The National Association for the Advancement of Colored People (NAACP), composed it as a poem in 1899 before his brother John Rosamond Johnson wrote an instrumental adaptation for it, making it a hymn in honor of the Black freedom fights and struggles, to celebrate decades of overcoming and wish for a more enjoyable future.
"Lift ev'ry voice and sing, 'Til earth and heaven ring, Ring with the harmonies of Liberty; Let our rejoicing rise High as the list'ning skies, Let it resound loud as the rolling sea. Sing a song full of the faith that the dark past has taught us, Sing a song full of the hope that the present has brought us; Facing the rising sun of our new day begun, Let us march on 'til victory is won". The lyrics to "Lift Every Vocie and Sing"
This season, the NFL interpreted both "Lift Every Voice and Sing" and "The Star-Spangled Banner" before Week 1 games.
Clyburn states making it a national hymn could bring the country together, bringing a change and an act of healing. Everybody can identify with that song without taking away from "The Star-Spangled Banner."
Comments
comments