The Academy Disqualifies Nigeria's Oscar Submission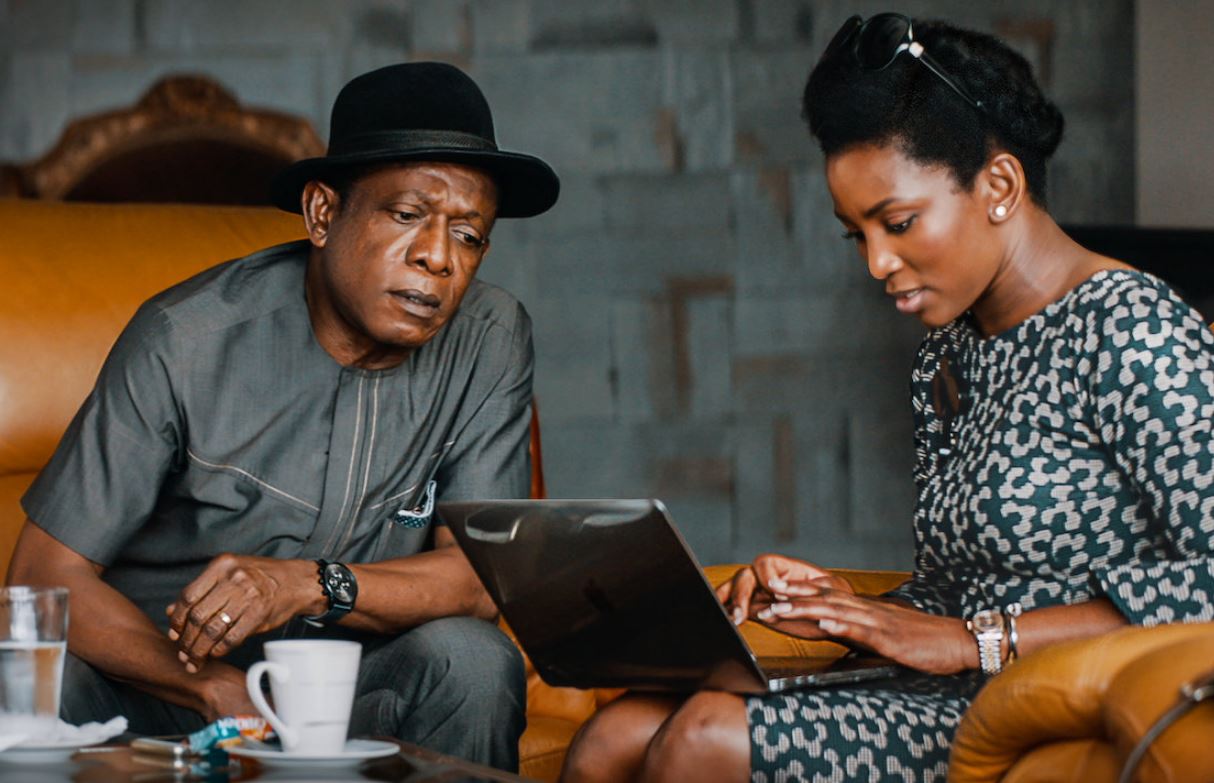 The Academy has chosen to pull Nigeria's first ever Oscar Submission from the 2020 Oscar award race for international film.
What We Know:
The category recently underwent a name change from "Best Foreign Language Film" to "Best International Film".
The Academy disqualified Lionheart, Netflix's first original film from Nigeria, under the rule that best international film entries must boast "a predominantly non-English dialogue track". Unfortunately, English is a common language spoken in Nigeria. It should be noted that in addition to English, the Nigerian language Igbo is also spoken throughout Lionheart. 
A complete list of the special rules for the international feature film award are listed here.
On November 4, Ava DuVernay took to Twitter to directly address the Academy for disqualifying Nigeria's first ever submission due to them speaking in their official language, which is English.
To @TheAcademy, You disqualified Nigeria's first-ever submission for Best International Feature because its in English. But English is the official language of Nigeria. Are you barring this country from ever competing for an Oscar in its official language? https://t.co/X3EGb01tPF

— Ava DuVernay (@ava) November 4, 2019
Lionheart, which was produced by Genevieve Nnaji, follows Adaeze (Nnaji), a whip-smart businesswoman who is desperately trying to save her father's transport company in the wake of his illness and her fraught relationship with her uncle. It hits on social constructs such as family, class, sexism and politics. See the full trailer below:
According to The Guardian, "The takeaway message from the Oscars is that Africans from parts of the continent that were colonised by Britain must perform in an African language – regardless of how they speak naturally – in order to placate American ideas about what authentic African-ness is."
In response to DuVernay confronting the Academy and taking up for the film, Nnaji had this to say on Twitter:
1/1 1/2 Thank you so much @ava❤️.
I am the director of Lionheart. This movie represents the way we speak as Nigerians. This includes English which acts as a bridge between the 500+ languages spoken in our country; thereby making us #OneNigeria. @TheAcademy https://t.co/LMfWDDNV3e

— Genevieve Nnaji MFR (@GenevieveNnaji1) November 4, 2019
She added "It's no different to how French connects communities in former French colonies. We did not choose who colonized us. As ever, this film and many like it, is proudly Nigerian."
As Netflix continues to gain traction, the idea that the film was acquired by Netflix is under speculation. NBC News reports that Hollywood is doing everything in their power to keep the streaming giants at bay.
Comments
comments
Keke Palmer Opens Up About PCOS Diagnosis, Acne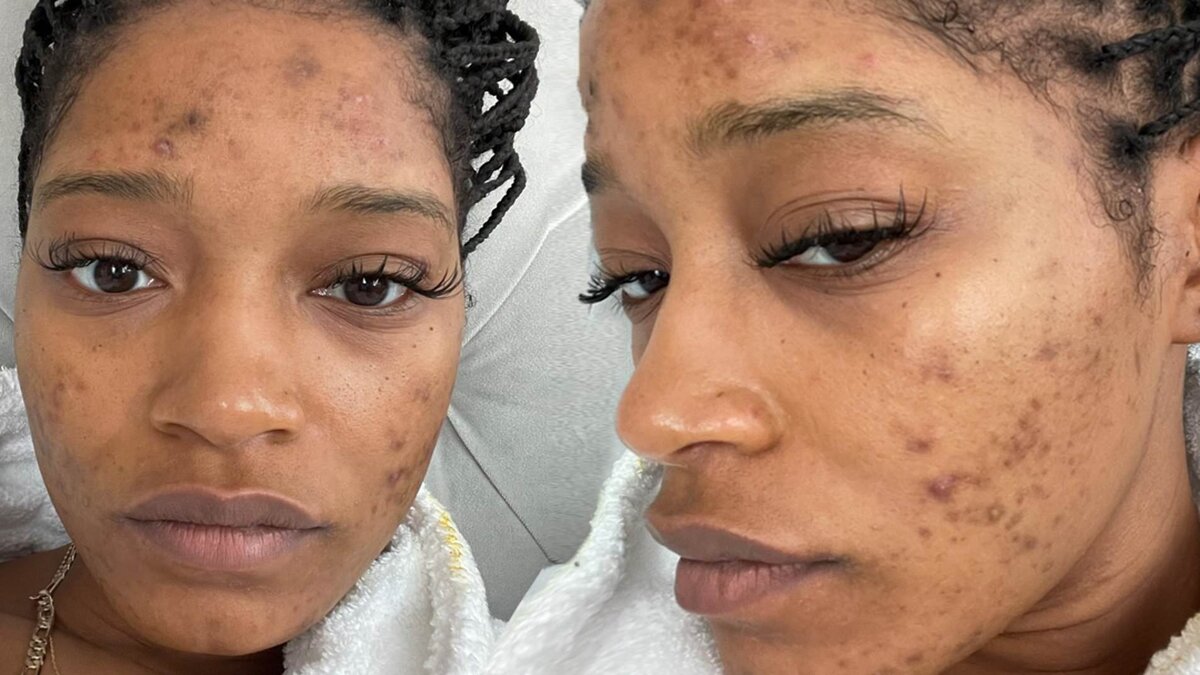 Celebrities aren't immune to having health conditions. Recently, actress Keke Palmer revealed her struggle of living with polycystic ovarian syndrome.
What We Know:
Polycystic ovarian syndrome, also known as PCOS, is a hormonal disorder that causes enlarged ovaries with small cysts on the outer edge. Although the causes of PCOS are not fully understood, symptoms of PCOS include hormonal imbalance, migraines, menstrual irregularity, acne, weight gain, and excess hair growth.
On December 1st, Keke Palmer took to Instagram to share some unfiltered photos of her acne and announced her recent diagnosis. She posted the photos with a lengthy description of her current health struggles, writing, "Poly Cystic Ovarian syndrome has been attacking me from the inside out my entire life and I had no idea."
After struggling to reach a diagnosis, Keke shared that she took it upon herself to look into her family history to help doctors understand her symptoms. The 27-year-old actress ended the post with a note of encouragement to all her fans.
"I'm posting this to say that it's okay and we can help ourselves. […] To all the people struggling with this please know you're not alone and that you are still so f—ing fine! MY ACNE AINT NEVER STOPPED ME. But we don't have (to) accept this. […] Pray for me on this journey and I will pray for you too. I'm not afraid to show myself to the world and you shouldn't be either."
According to Women's Health, PCOS affects 1 in 10 women (or people with ovaries) of childbearing age. Although treatable, it is one of the most common causes of infertility for women in the United States.
Hopefully, Keke's message can spread awareness to others searching for their diagnosis.
Comments
comments
'Black-ish' Star Marsai Martin, Who's 16, Has Set a Record for the Youngest Hollywood Executive Producer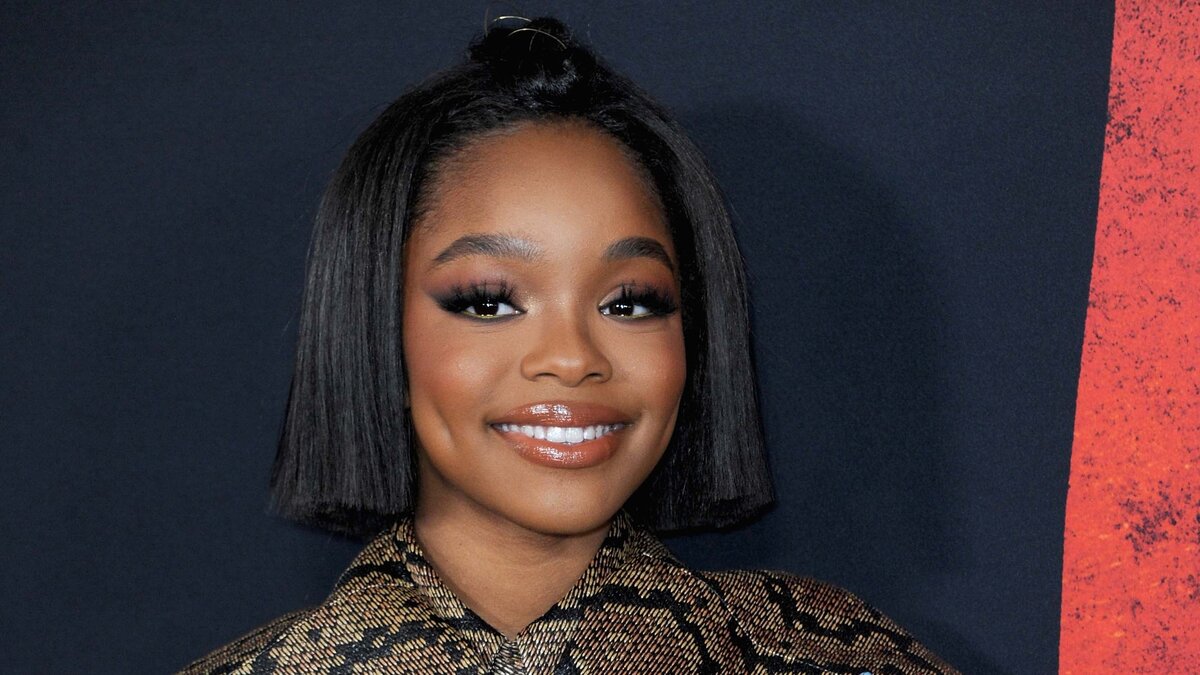 The Guinness World Records has officially recognized Marsai Martin for a record she broke back in 2019.
What We Know:
Marsai Martin is a 16-year-old American actress most famously known for her character, Diane, on the hit ABC Family show Black-ish. Her record-breaking title, however, was accomplished by her involvement in the blockbuster film Little released back in April of 2019.
Little, tells the story of an overbearing boss who transforms back into her childhood self to learn the errors of her cruel ways. The fantasy comedy film stars Marsai Martin, Regina Hall, and Issa Rae.
Marsai Martin had initially pitched the idea of Little at just 10 years of age but it took some time to work on the idea before presenting it to Black-ish producer, Kenya Barris. At the time of production, Guinness World Records confirmed that Martin "who was born 14 August 2004, was aged 14 years 241 days" making her the youngest executive producer in Hollywood history.
According to Forbes, Martin released a statement on her new record saying, "I hope that all the young Black girls out there really see how a change can really happen, just by being yourself, just by any imagination you have that can run wild. You only live once so go for it."
We can't wait to see what film Martin will create next!
Comments
comments
Lewis Hamilton Crowned GQ's Game Changer of The Year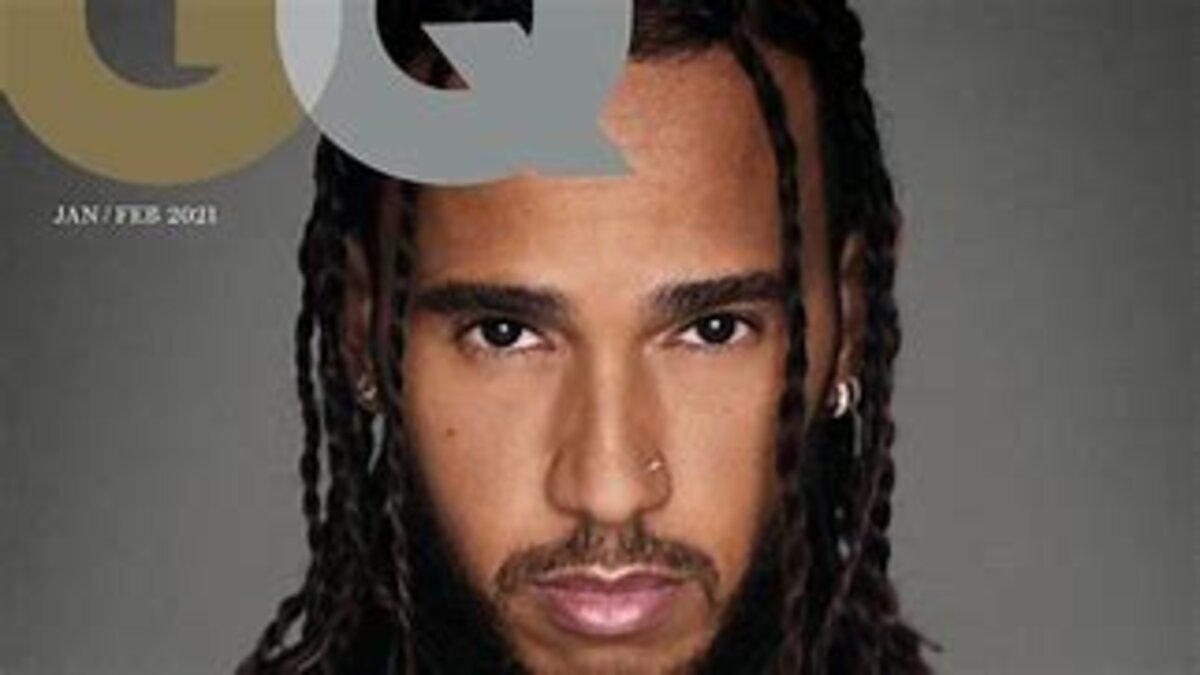 Formula One racing star Lewis Hamilton has been named GQ's Game Changer of the Year. The sporting hero will be honored at the annual GQ Men of The Year Awards ceremony, which is going virtual for the first time this year (20) amid the Covid-19 pandemic. 
What We Know:
As of Dec 1

st

, the 

seven-time

 F1

 champion

 

has tested positive for COVID-19 and will miss

 the 

Sakhir Grand Prix. The Mercedes team 

released a statement on Tuesday

, November 24

th

that Hamilton was tested three times last week and returned a negative result each time

. T

he last 

time he was tested was 

on Sunday

, November 

29

, at the Bahrain International Circuit.

 

In a recent interview with GQ, 

Hamilton 

spoke about his

 experiences with racism 

when he was younger.

"I started experiencing racism when I was five, and people looked upon it so lightly when someone would throw out these words, the bullying, and the beatings and the intimidation."

T

he 35-year-old sportsman has vowed to continue to stand up for others, and big causes after racing stars were effectively banned from wearing T-shirts with political statements after he decided to raise awareness of the Breanna Taylor case during the Tuscan Grand Prix.

In the 

January/February 2021 issue of GQ, he added: "If I believe it is important enough, I will. I will do it again…Every weekend that I arrive, we have the spotlight on us, and every weekend there is an opportunity to raise awareness. We don't live in a time when everything is OK. 
The GQ Men of the Year Awards 2020 took place on November 26th at 8 pm GMT.
Comments
comments