T.I. Says He Takes 18-Year-Old Daughter to Gynecologist to Make Sure Her Hymen is "Still Intact" Annually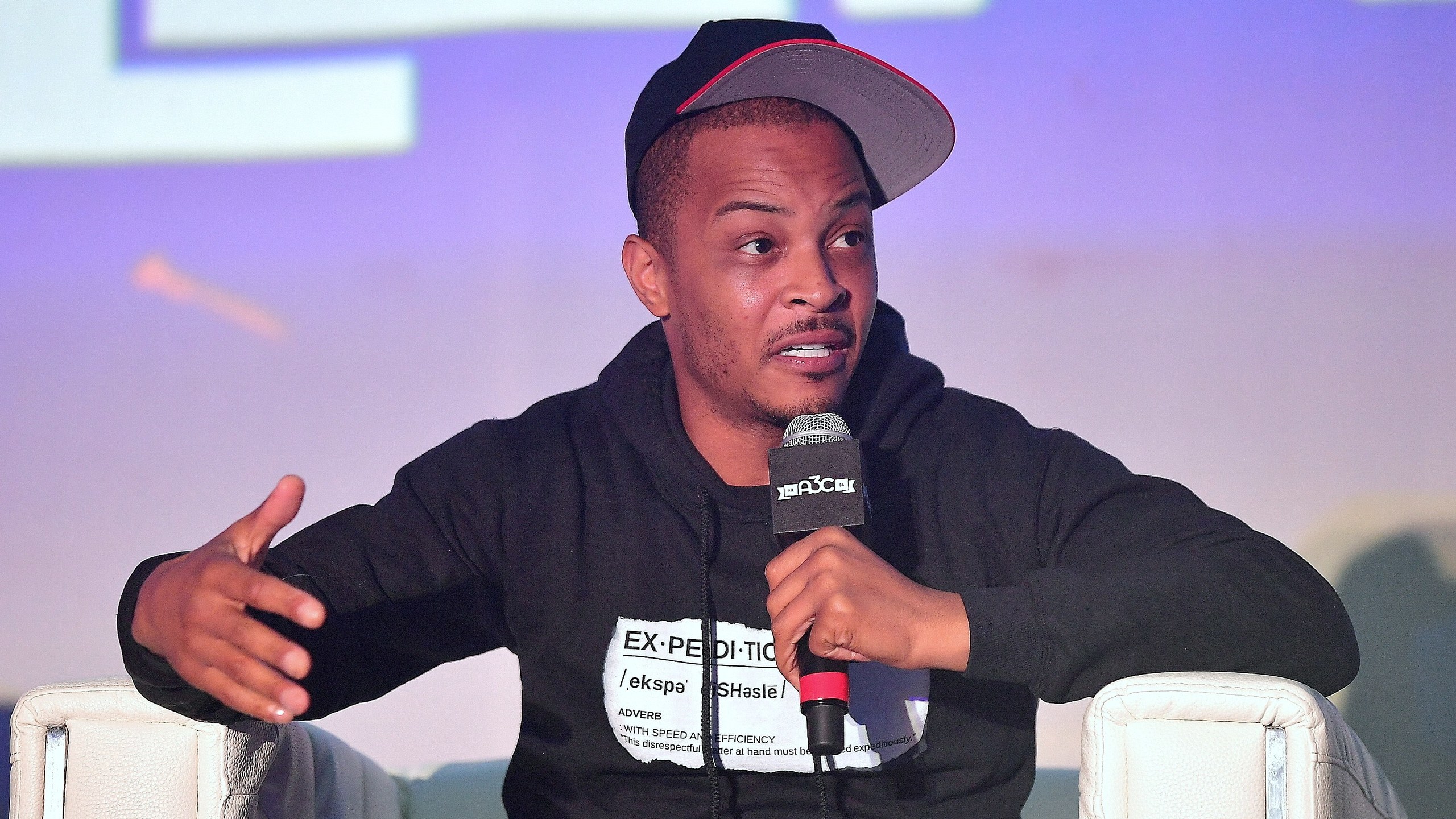 T.I. made the troubling revelation on the  Ladies Like Us podcast.
What We Know:
The Atlanta rapper was discussing his children on the show when the conversation shifted to his daughters. The rapper told the show's host, Nazanin Mandi and Nadia Moham, that his 18-year-old, Deyjah, was currently completing her first semester of college. It got weird after that.
The ladies asked if he has had the "sex talk" with her.

  

He answered, "Not only have we had the conversation. We have yearly trips to the gynecologist to check her hymen." The women ask if he attends the appointments with his daughter and he proudly says, "Yes, I go with her."
The hymen is a thin membrane that surrounds the opening of the vagina. The hymens presence is associated with virginity but it is paramount to understand that having a hymen and being a virgin are not the same thing. The World Health Organization has denounced virginity testing calling it a violation of human rights. WHO disproves it saying, "There is no examination that can prove a girl or woman has had sex – and the appearance of girl's or woman's hymen cannot prove whether they have had sexual intercourse, or are sexually active or not."
The hosts laugh off his revelation, jokingly saying, "She's a prisoner. Somebody check on Deyjah." This doesn't deter him though, he continues to recount placing a sticky note on his daughter's door after her 16th birthday party that read "Gyno. Tomorrow 9:30."
The rapper said his daughter's doctor explained to him that there are "other ways besides sex that the hymen can be broken like bike riding, athletics, horseback riding, and just other forms of athletic physical activity." He continues, "I say, 'Look, Doc, she don't ride no horses, she don't ride no bike, she don't play no sports. Just check the hymen, please, and give me back

my

results expeditiously.'"
He concluded the story with, "I will say, as of her 18th birthday, her hymen is still intact." He doubled down later saying how her virgin status makes her less appealing to potential partners.
Social media went into an uproar over T.I.'s offputting comments about his daughter.
I wonder if T.I. got his daughters consent flbefore sharing an incredibly intimate and private aspect of her medical history with the world? Just so wrong on so many levels to treat your child like that.

— Anne Davis (@AnneCDavis01) November 6, 2019
So instead of celebrating the fact that his child lived another year, TI spends his time hyper-fixating on whether or not her hymen is intact? This is so overwhelmingly weird and toxic and he needs to be stopped

— ' (@sammyhammy727) November 6, 2019
Policing girls and teen's sexuality messes them up when they reach adulthood. This situation is an extreme example of this. When your parent was the first to cross these boundaries, you're already being taught you don't have any sexual agency. This is harmful parenting.

— Natelegé Whaley (@natelege_) November 6, 2019
Deyjah has not released an official comment on her father's statements but has been liking tweets that criticize his antics.
Comments
comments
'Borat' Sequels Drops Early As Rudy Giuliani Slams Sacha Baron Cohen Over Controversial Scene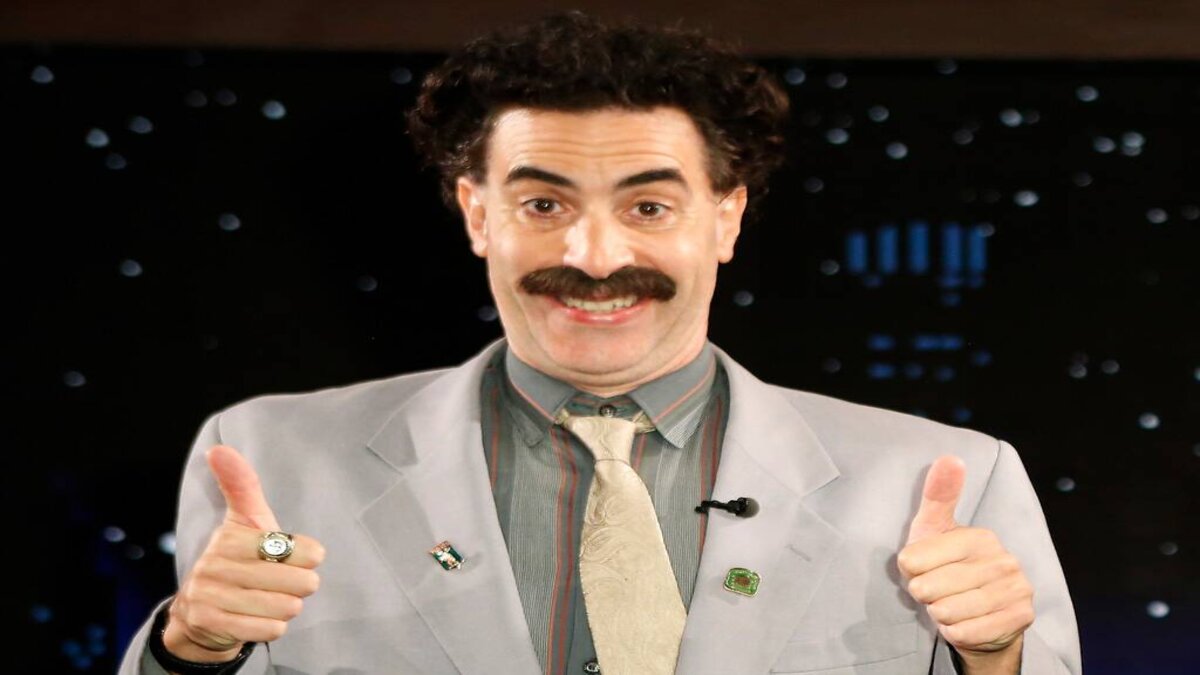 The Borat sequel, Borat Subsequent Moviefilm: Delivery of Prodigious Bribe to American Regime for Make Benefit Once Glorious Nation of Kazakhstan, dropped on Amazon Prime just moments before the final 2020 presidential debate kicked off. It was initially scheduled to premiere on Friday, October 23rd.
What We Know:
NBC News has reported that as they previewed the mockumentary prior to its release, the politician emerges in the film, having fallen for a humiliating joke created by Sasha Baron Cohen, who of course, we all know as Borat.
In the film, Giuliani is seen reclining on a bed, putting his hand down his pants and moving it around for what seems to be a few seconds as the actress playing Borat's teenage daughter, Maria Bakalova (24), pretending to be a television reporter, stands in front of him. Cohen, costumed as Borat, then walks in the room and offers himself to the politician, who replies, "I don't want you."
NBC News noted that it's unclear what occurred before or after the event supposedly took place in the movie.
OFFICIAL STATEMENT FROM BORAT SAGDIYEV pic.twitter.com/vM92Lam5vV

— Borat (@BoratSagdiyev) October 23, 2020
Giuliani has spoken out about the questionable scene. On Wednesday, October 22nd, the former mayor of New York City tweeted that the scene in which he appears is a "complete fabrication".
"I was tucking in my shirt after taking off the recording equipment. At no time before, during, or after the interview was I ever inappropriate. If Sacha Baron Cohen implies otherwise he is a stone-cold liar."
Giuliani also stated that "the NY Post today reports 'it looks to me like an exaggeration through editing".
"As soon as I realized it was a setup, I called the police, which has been noted in the THR article on July 8th."
Cohen responded to Giuliani's claims as Borat in a video posted to Twitter.
Comments
comments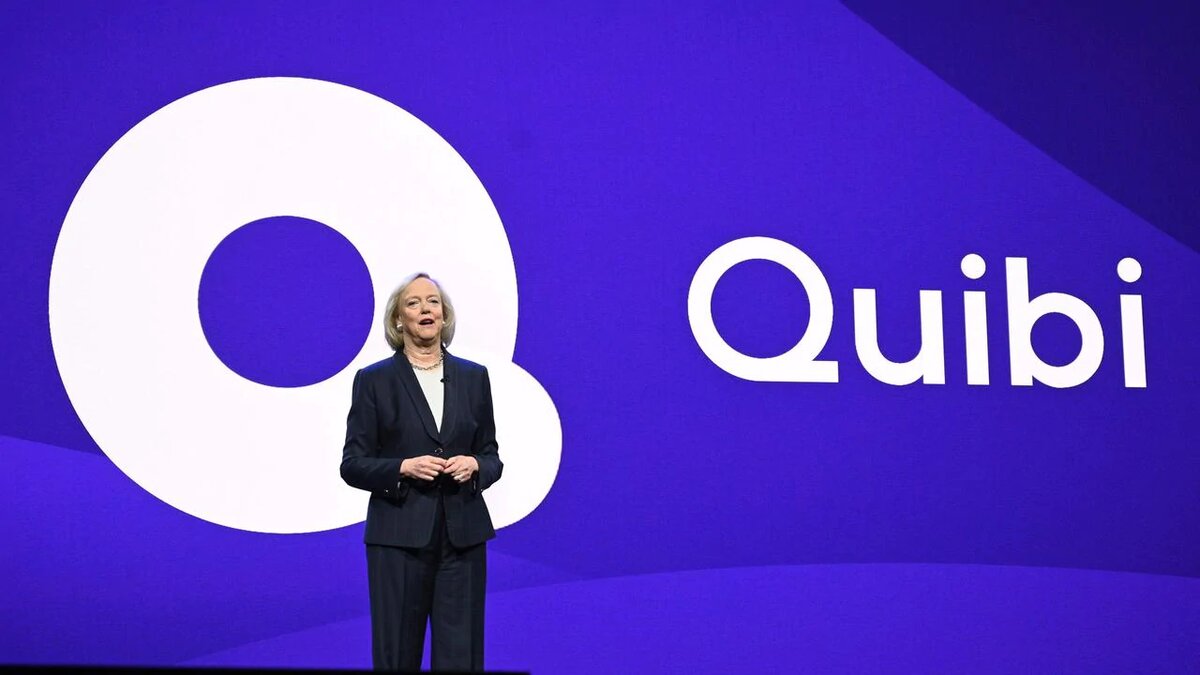 You might have heard about Quibi, a short form mobile-focused streaming service, at some point this year, but you won't be hearing from it anymore. Quibi recently announced it is closing house after only six months of operation, making it one of the shortest-lived streaming services to date. The announcement came from a Medium post.
What We Know:
The post by Jeffrey Katzenberg and Meg Whitman said, "We feel that we've exhausted all our options. As a result, we have reluctantly come to the difficult decision to wind down the business, return cash to our shareholders, and say goodbye to our colleagues with grace."
Several factors could have gone into the platforms of premature death, but one stands out the most. The new streaming service was mobile-only, and it was already at a disadvantage compared to other services. During a pandemic such as this, everyone at home seemed to choose other services as Quibi didn't offer enough to tempt subscribers. With many free platforms such as Youtube and Tik-Tok, the new service fell flat in an already saturated market.
Quibi has stated that much of the failure to launch off the ground was with itself and the idea "wasn't strong enough to justify a standalone streaming service or because of our timing". The company said they will notify what subscribers they did have of the final time they can access the service.
Quibi marketed a seemingly resilient and well cast original programing before and after the shutdown. In an effort to save that work, Katzenberg reached out to Apple, WarnerMedia, and Facebook to acquire them, but to no avail. When that plan failed, Katzenberg attempted to get Facebook and NBCUniversal to at least pick up its content, again with no success.
The streaming service officially launched on April 6th earlier this year with two plans to choose from: $4.99 a month (ads) or $7.99 a month (ad-free). The mobile-only gimmick was an attempt to separate itself from its competitors. They even threw in an interesting system where all their content was produced to accommodate portrait and landscape formats for a unique viewing experience. Aside from a free trial, there was no free option and TV apps weren't released until this week for platforms such as Apple, Android, and Fire TV.
It was reported that both Katzenberg and Whitman raised a whopping $1.75 billion in order to create Quibi, but having money doesn't always equal success. Despite promising content, which even landed them two Emmy wins, the subscriber base which helps a streaming service run, left as fast as it came.
Sensor Tower, an app tracking firm, reported that Quibi allegedly lost about 90 percent of its subscribers after the three-month free trial promotion in July. After the trial ended, the platform's users dropped from 900,000 to only 72,000 that stuck around and became paid members. Quibi has argued those figures are incorrect but have yet to release actual statistics.
Comments
comments
Samuel L. Jackson and His Daughter Preparing Gang Docuseries 'Life on the Edge'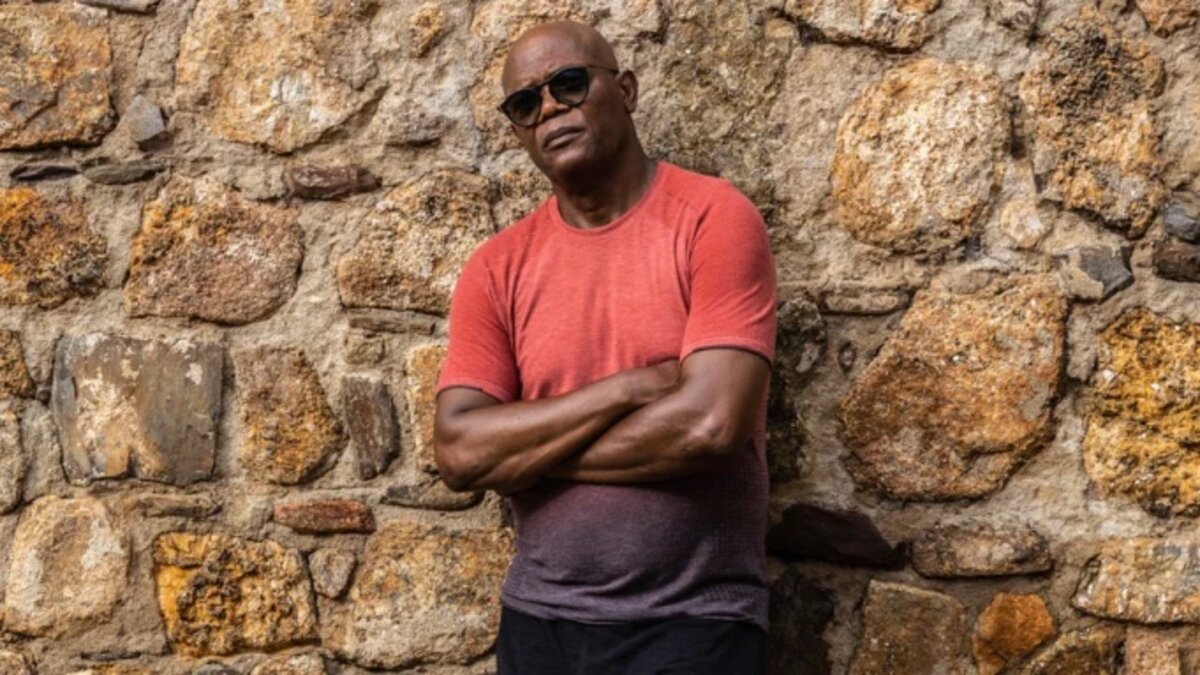 The entertainment industry, crippled by the COVID-19 pandemic, continues to push on with many producers fighting through and moving forward with projects. A familiar duo is set to make a brand new series in the near future. Samuel L. Jackson and his producer daughter Zoe Jackson plan on making a docuseries about marginalized communities and gang culture.
What We Know:
The well-known Hollywood star and his daughter, who has had her hands on series such as Project Runway and Top Chef as a producer, is partnering with Los Angeles-headquartered Ample Entertainment, producer of Facebook Watch series 9 Months with Courteney Cox, on Life on the Edge.
According to Deadline, the production team for the series will use Deepfake technology, an increasingly popular synthetic media where an editor can take a person or object in any existing photograph or video and replace it with someone else's likeness. This technique of manipulating media has seen an uptick of use in the past two years, considering it's greater accessability and experimentation. You can currently see Deepfake in action in memes, pornography, fake news, other hoaxes, and even financial fraud.
The controversial use of Deepfake has even gotten the attention of the government and seeks to restrict the use of this technology. In the wrong hands, one could end up creating false media portraying a figure in a negative or positive light.
"At the most basic level, Deepfakes are lies disguised to look like truth," states Andrea Hickerson, Director of the School of Journalism and Mass Communications at the University of South Carolina. "If we take them as truth or evidence, we can easily make false conclusions with potentially disastrous consequences."
As far as the series is concerned, Deepfake will be used to capture the daily routine of people that have had the misfortune of living in the shadow of some of the most notoriously violent groups in the world. It will focus on the struggles of those people and how they live their life anyway despite what is around them.
"No one has ever looked at these groups from a fresh perspective – from the inside out. These are young people trying to find a place in a chaotic world up against extraordinary odds. I can't think of stories more worthy of telling," said Samuel and Zoe Jackson.
One of Jackson's last projects, which was also a docuseries, was when he hosted and executive produced Enslaved for Epix. Enslaved looked at the history of roughly four centuries of human trafficking. As of late, there are no other details about the Life on the Edge project such as when production started or a release date.
"We could not be more excited for this partnership and the chance to skip the stereotypes and get real," added Ample co-founder Ari Mark. The docuseries is expected to be short given the current trend of docuseries the past few years. Another detail that's unclear at this time is whether this series will star on a network or streaming platform.
Comments
comments