Woman who Jumped Into Bronx Zoo Lion Exhibit Arrested For Trespassing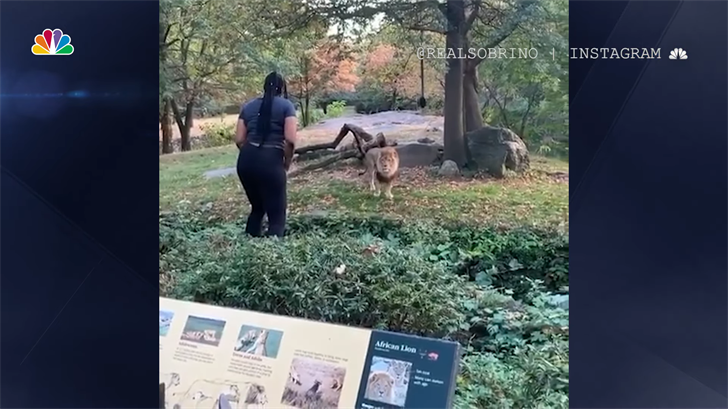 The woman who appeared in the viral video jumping into the lion exhibit at the Bronx Zoo in September was arrested.
What We Know:
On Wednesday night, Myah Autry (30) was arrested on two counts of criminal trespassing for entering the Bronx Zoo's African Lion exhibit.

Authorities advised that when Autry was notified of the warrant of her arrest, she called detectives to surrender advising the police she would be near Brooklyn's Barclays Center Arena on Wednesday evening.

According to NBC News, "Last month Autry gave a bizarre interview after appearing in court for an unrelated shoplifting charge saying she feared nobody".

Autry told reporters her decision to enter the lion's enclosure was a spiritual experience. She then said, "I am the lion now, Can't you tell? Have you ever heard of reincarnation? Do your history young man! I am the lion now."
She is also accused of entering a giraffe enclosure on the same day as her lion exhibit stunt.
Comments
comments
MLB Hires Exec Michele Meyer-Shipp as Chief People & Culture Officer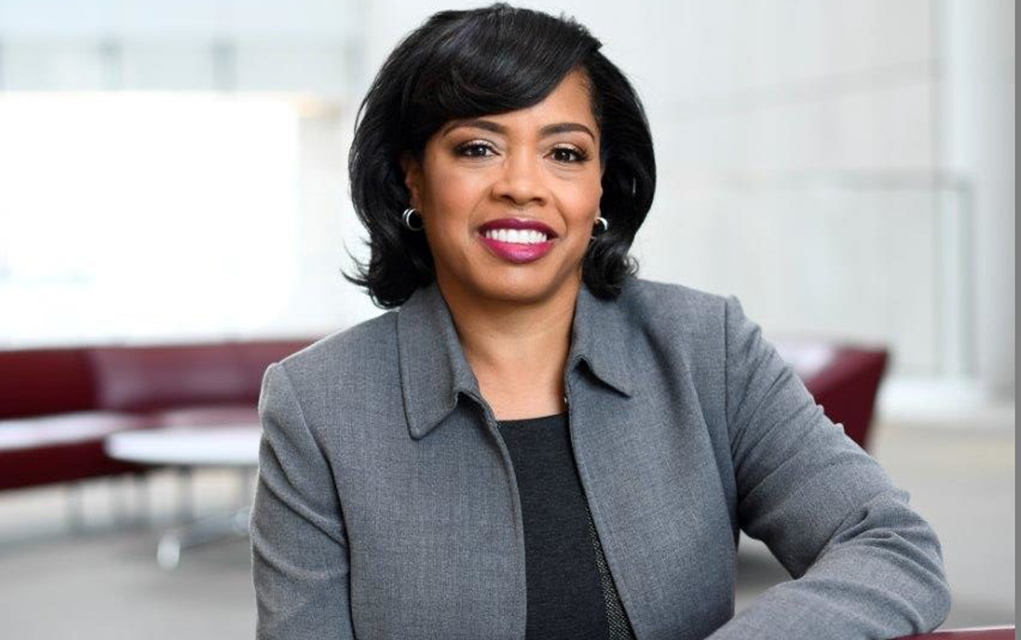 Major League Baseball has announced Michele Meyer-Shipp as the organization's new Chief People & Culture Officer.
What We Know:
Meyer-Shipp, who joins the organization from accounting firm KPMG LLP, where she served as chief diversity and inclusion officer, will oversee all of MLB's human resources activities. This includes all talent processes and programs, activities focused on workplace culture, and diversity and inclusion within the organization. She will also lead all off-field office operations.
Meyer-Shipp shared she decided to leave her role at KPMG after two years in a move to continue to grow and develop her career, sharing she is excited to take on this new position and all of its potential challenges. "I will have the opportunity to use all of the skillsets that I have developed over my 25-year career to lead not only Diversity & Inclusion, but also all human resources, culture, and operations activities at the League."
While at KPMG, Meyer-Shipp led all firm programs and initiatives relating to diversity and inclusion in the workforce, workplace, and marketplace as well as consulting with clients on building diverse and inclusive workplaces. Previously, she had held diversity roles at Prudential Financial and for the law firm Akin Gump Strauss Hauer & Feld LLP. She also served on industry and association task forces and committees. These include Twitter's Diversity Advisory Council, Working Mother Media's Multicultural Advisory Board, National Organization on Disability, and Rutgers University's Student Affairs Executive Advisory Council, in which she is an alumna.
Meyer-Shipp was recently recognized by Diversity MBA as one of the "Top 100 Women of Influence." She has also been recognized throughout her career as a "Top Executive in Corporate Diversity" by BLACK ENTERPRISE.
MLB Commissioner Robert D. Manfred Jr. said he is excited about the addition to the organization. "I am very pleased that Michele is joining us to fill this vital role for Major League Baseball," Manfred shared. "Michele's outstanding record of accomplishment will be a valuable addition to our senior leadership team, the hiring and development of our employees, and industry initiatives."
The league has a poor record of diversity. In April, The Institute for Diversity and Ethics in Sport (TIDES) at the University of Central Florida, released its annual Major League Baseball Racial and Gender Report Card in which the MLB overall scored poorly. While there was a slight uptick in racial diversity hiring, there was a decline in the hiring of women. Similarly, in a sport that in 1991 had 18% of the players on the field being African American, that number today has drastically dropped to 8%. The TIDES report also noted that the MLB Central Office currently has the lowest gender diversity among all the major sports leagues.
Meyer-Shipp shared her goal for her time at MLB is to build "a best-in-class human resources department in which diversity and inclusion are embedded into all processes and functions." She also shared plans to create a culture "wherein every employee can bring their full selves and together, with the power of our diversity, advance the league's vision and mission."
Meyer-Shipp is expected to begin her new role as Chief People & Culture Officer with the MLB this October.
Comments
comments
NBA Pledges $300M to Economic Empowerment in Black Community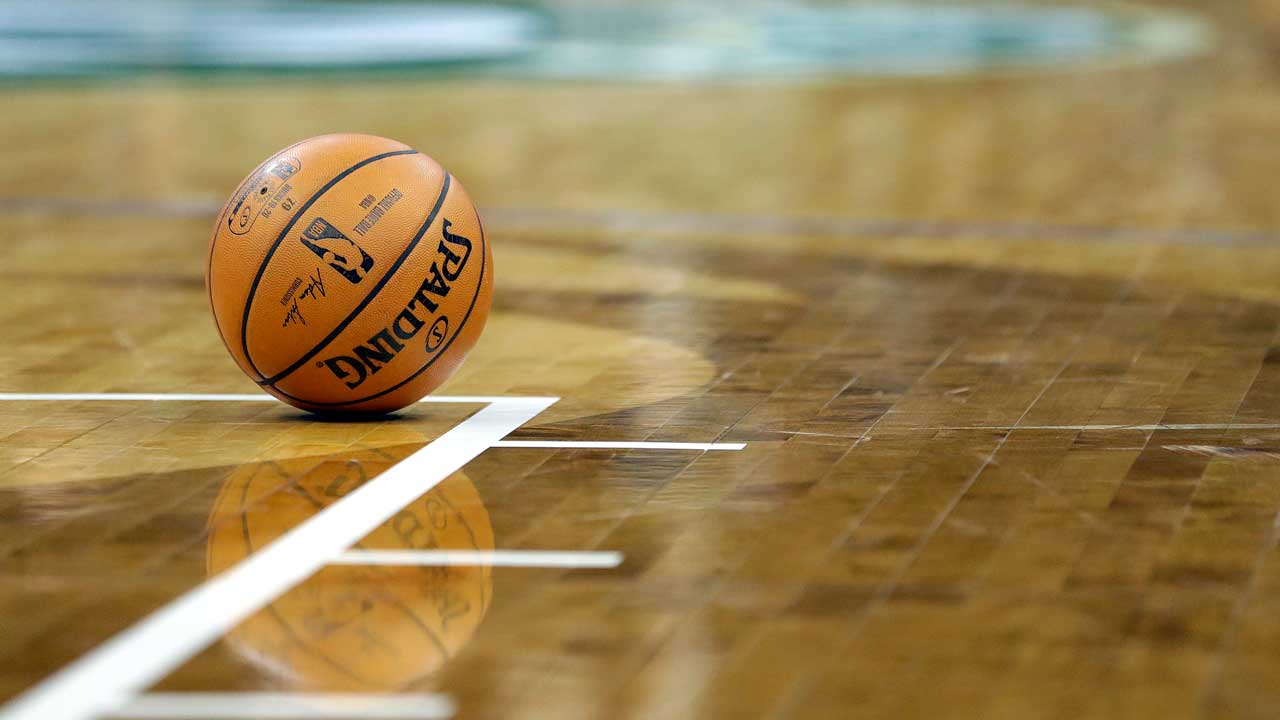 The NBA's Board of Governors will dedicate $300 million to its new NBA Foundation focused on "creating greater economic empowerment in the Black community."
What we know:
The NBA owners will spread the $300 million commitment over ten years, donating $30 million a year to the NBA Foundation. The foundation will support high school, college, and career-ready Black men and women. Their focus will be on three employment transition points: getting the first job, securing a job after high school or college, and long-term career advancement. The foundation will also partner with organizations that "provide skills training, mentorship, coaching and pipeline development in NBA markets and communities."
"The creation of this foundation is an important step in developing more opportunities for the Black community," said Players Association President Chris Paul. LeBron James also reacted to the foundation by saying, "I think it's pretty great. Three hundred million over the next ten years. The NBA and NBPA have always supported the black community. It means a lot."
NBA Commissioner Adam Silver said that this would be a one-of-a-kind program for the league. "We, of course, had NBA Cares and many fantastic programs, but this would be an independent organization, and details to come, but working directly with the players on how the board would be formed, how their voices would be heard, how potentially maybe some independent voices from outside the league that would help drive change with us."
The NBA Foundation will also partner with HBCUs and invest in internships, apprenticeships, and "development pathways outside of traditional higher education."
Comments
comments
FBI Join Search to Find Georgia Woman Whose Toddler was Found Wandering In A Florida Parking Lot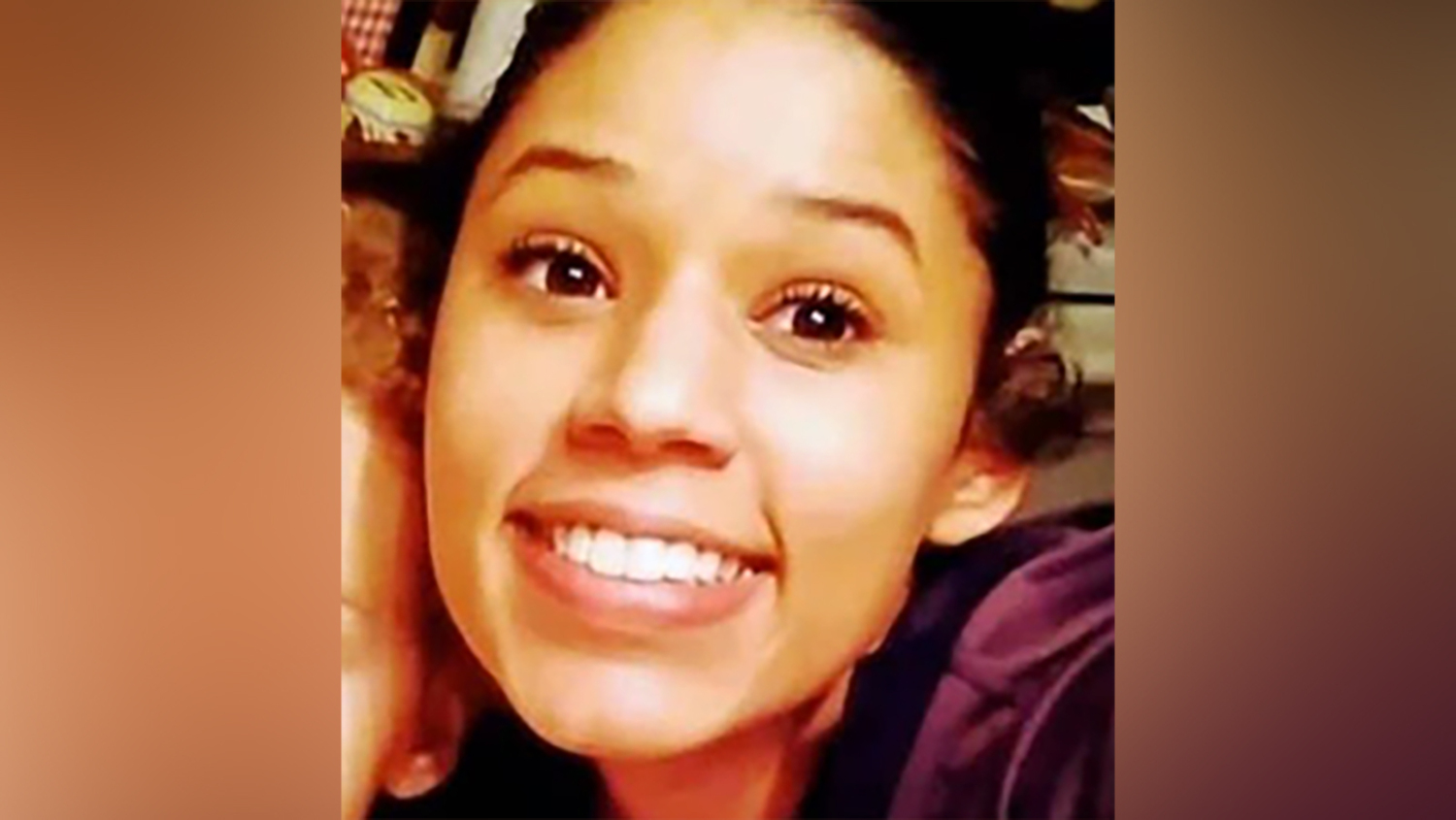 The FBI is now assisting in the search for a missing Georgia mother whose toddler was found wandering in an apartment complex. The bureau is "providing assistance to local enforcement," spokesman James Marshall told CNN in a statement.
What We Know:
Leila Cavett, 21, from Dawsonville, Georgia, was last seen in Hollywood, Florida, on July 25 in the parking lot of a Walmart with a man, according to Javaron Buckley, an attorney hired by the Cavett family. 

Her son Kamydn, 2, was found wandering barefoot in the parking lot of an apartment complex in a t-shirt and diaper a couple of miles from the Walmart. Two residents saw the toddler, notified the police, and took care of him until the authorities arrived.

Law enforcement found Cavett's white mid-to-late 90s Silverado 3500 pickup truck at a Walmart parking lot three days later with no signs of the young woman,

according

to the Miramar police's Facebook page.
Due to recent developments into the investigation of Leila Cavett's disappearance, @HollywoodFLPD will be the lead agency continuing the search for her. #MiramarPD will provide assistance, if needed. Media requests/inquiries should be directed to Hollywood PD. #FindLeila #Missing pic.twitter.com/6FB5U3W3ub

— Miramar Police (@MiramarPD) July 29, 2020
Cavett's father, Curtis Cavett, told

NBC South Florida that he went through his daughter's social media posts and he thinks his daughter may have been planning to meet someone she met on an online dating site.

"It's on her Facebook. I have to meet with detectives tomorrow so we can see if we can go into her messages on her Facebook," Curtis Cavett said.
Leila is originally from Alabama but was living in Georgia. Her family said she did not mention she was traveling out of town and they had no idea why the young woman drove down to Florida. They found out she was missing when Kamydn appeared on the news as an unidentified lost child.
Her family, who lives in Alabama, traveled to Florida this week to aid in the search and to obtain custody of Kamydn. The toddler is currently in the custody of Florida foster care.
"I want to let her know, 'listen, I love you. I'm here on the ground, me and my team is here searching for you,'" Curtis Cavett said.
Anyone with information about Leila Cavett's whereabouts is asked to call Broward Crime Stoppers at 954-493-TIPS. Tipsters can email or text to hollywoodpdtips@hollywoodfl.org.
Comments
comments