Kim Kardashian West Slammed For 'Blackface' Appearance In Magazine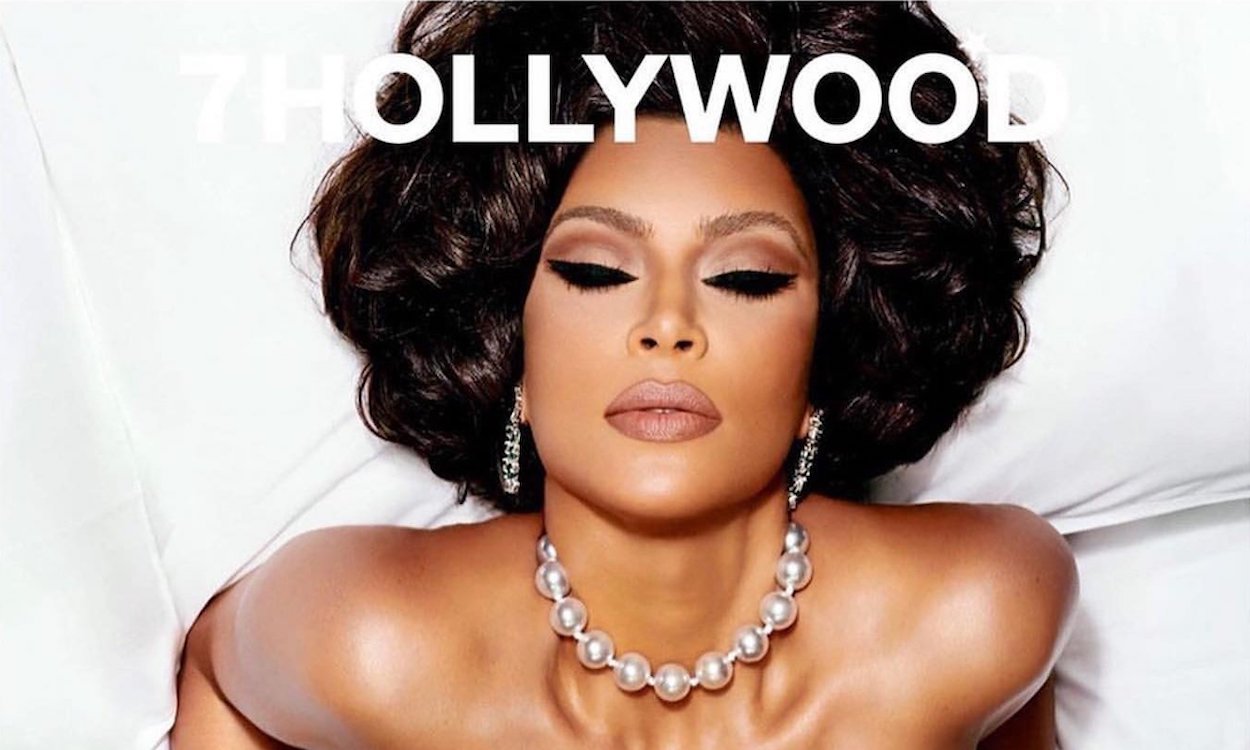 When Kim Kardashian shared photos of her cover of 7Hollywood magazine, she was slammed with accusations of blackface.
What We Know:
Multiple photos were shared, but it was the photo in which she was wearing a strapless dress by designer Thierry Mugler, who also created her 2019 Met Gala dress, that caused the controversy.
"WHAT A DREAM" she exclaimed in the captions but many people found the photos problematic and accused the Kardashian of blackface due to her skin tone appearing darker in the photos.
Wearing Mugler Private Archives for @7hollywood_mag. WHAT A DREAM
Art Direction by @manfredthierrymugler. Photographed by @alixmalka
Styled by @maryammalakpour
Make Up @makeupbymario
Hair @peter.savic pic.twitter.com/x1hJ50H3q8

— Kim Kardashian West (@KimKardashian) December 19, 2019
"Why was it necessary to make her look black on this cover?! Why?!," one Instagram user wrote. "This is not even her natural shade at all … she's not black or of the diaspora. And EVEN IF this was not her idea she could have spoken up BUT of course she didn't see anything wrong with this."
Actress and The Real talk show host, Amanda Seales also took to social media to give her take on the shoot and to ultimately call the Kardashian out on her appropriation:
A source came forward to say that it was the lighting that made her appear darker and noted that the Kardashian is of "Armenian" descent.
Comments
comments
Cardi B Files for Divorce, Wants Custody of Kulture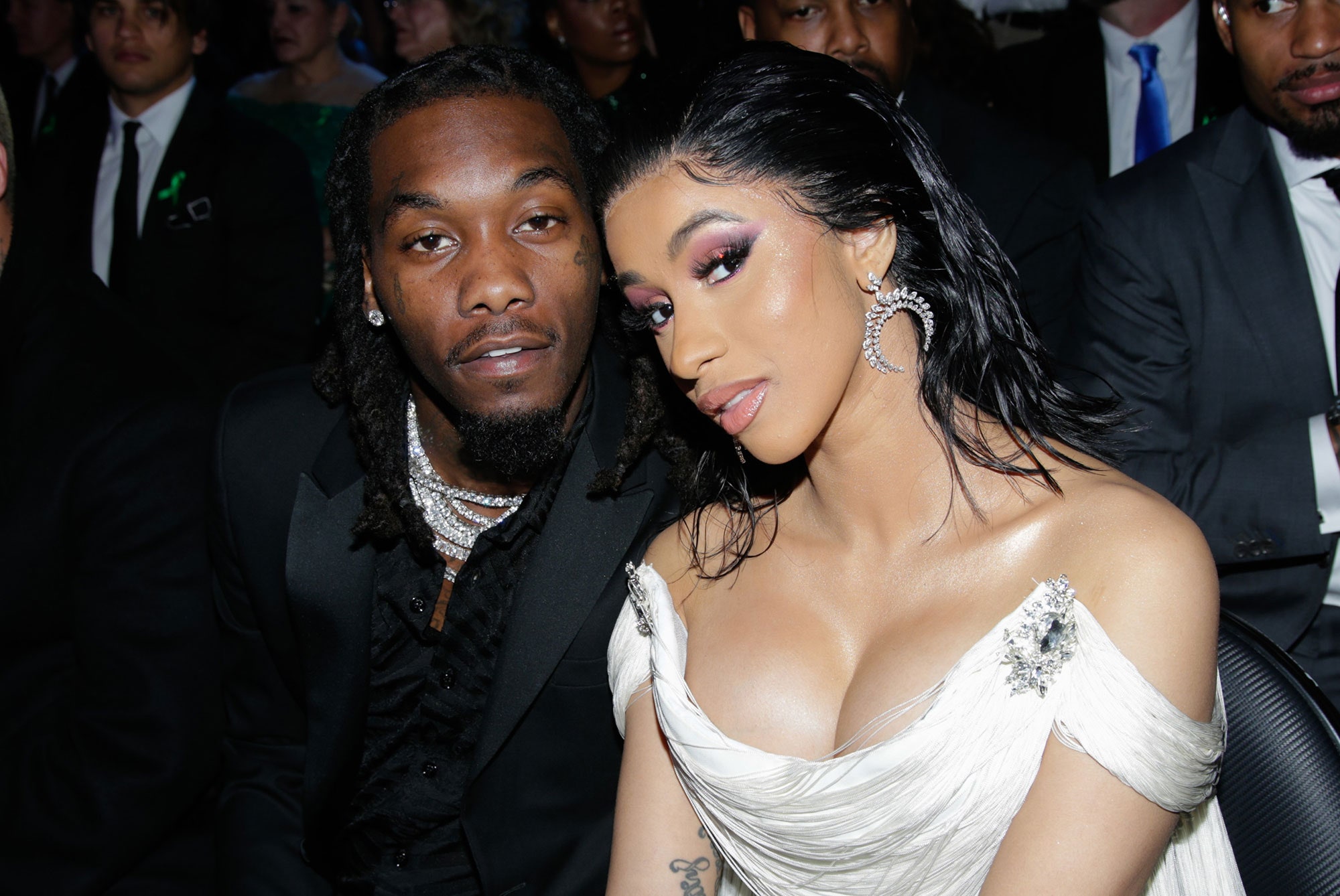 Cardi B and Offset have called it quits after just three years of marriage.
What We Know:
Cardi B, 27, has formally filed for divorce from Offset ,28, on Tuesday (Sept. 15th) at the Fulton County Magistrate after being married for three years.
The "WAP" rapper claims in the paperwork that her marriage was "irretrievably broken" and "there are no prospects for reconciliation".
Cardi and Offset's divorce is due to previous accusations of Offset's infidelity. In January 2018, Cardi B, whose real name is Belcalis Marlenis Almanzar, apparently confirmed that Offset, real name Kiari Kendrell Cephus, was at the center of a sex tape cheating scandal after rumors of a video and alleged entanglement with another woman surfaced in December 2017, just three months after the couple got married.
"No, it's not right for a [n—] to cheat…But what you want me to do?" Cardi wrote in a tweet at the time. "Go f— me another n—? Start all over again and get cheated on again? This s— happens to everyone, and I be too, you too…People handle they relationship different soo."
The couple stayed together, and Cardi revealed in 2018, she and Offset were pregnant. In August of that year, Cardi was involved in an incident with a couple of bartenders at Angel's Strip Club in Queens, New York. Bartenders at the club stated Cardi arranged an attack on them due to her believing Offset had an affair with one of them. She was accused by a grand jury on multiple charges, which includes two counts of reckless endangerment and one count of assault, although Cardi claimed to be not guilty. However, a final verdict has not been reached yet in this case.
In December of 2018, Cardi B and Offset had separated again, but this time Offset pleaded for Cardi to comeback in a very long tweet. A month later, January 2019, Cardi and Offset were back together.
In, Cardi B's Vogue January 2020 cover story, she explained why she stayed with Offset, despite all the cheating and allegations:
"When me and my husband got into our issues—you know, he cheated and everything—and I decided to stay with him and work together with him, a lot of people were so mad at me; a lot of women felt disappointed in me," she explained. "But it's real-life sh–. If you love somebody and you stop being with them, and you're depressed and social media is telling you not to talk to that person because he cheated, you're not really happy on the inside until you have the conversation. Then, if you get back with them, it's like, how could you? You let all of us down. People that be in marriages for years, when they say till death do us part, they not talking about little arguments like if you leave the fridge open. That's including everything."
Although it was rumored that part of the reason Cardi filed for divorce from Offset was that he is supposedly expecting a child with another woman, sources say those rumors about another woman pregnant are not real.
Cardi also requests the court grant her primary legal and physical custody of their 2-year-old child, Kulture Kiari Cephus. Their hearing is scheduled for Nov. 4th at 10 a.m.
Comments
comments
Netflix Acquires Halle Berry's Directorial Debut Film for $20 Million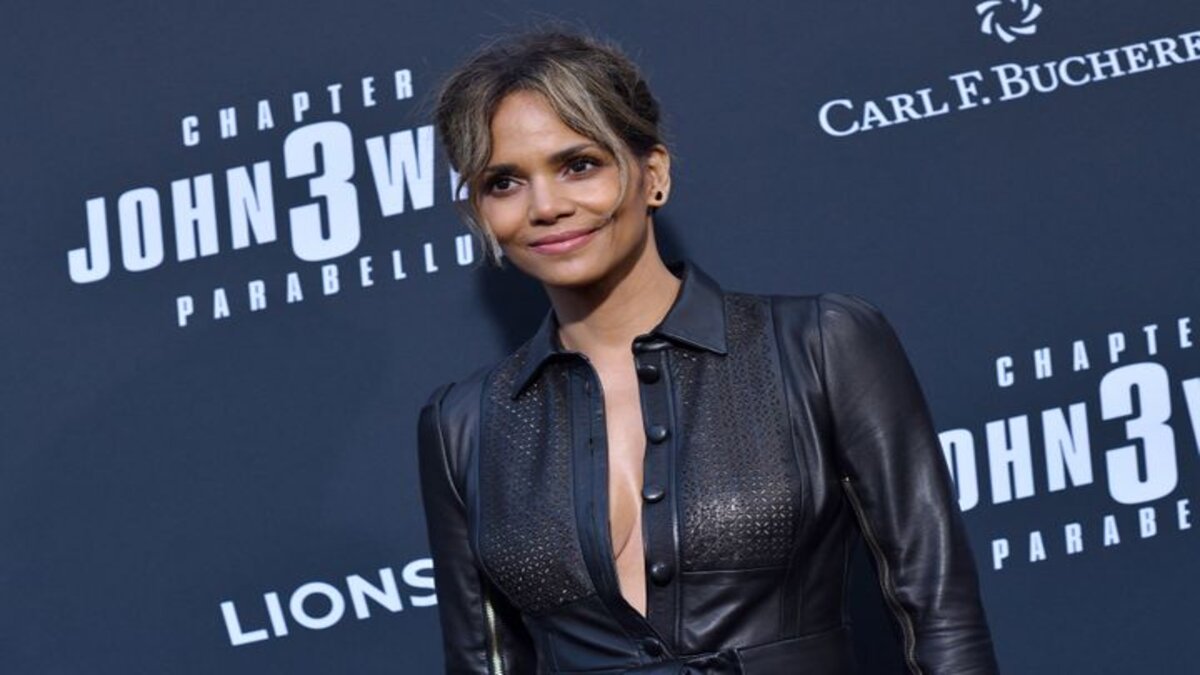 After a fantastic career on screen, the Oscar winner makes her directorial debut with a mixed martial arts drama Bruised and received a knockout deal with Netflix, reported by multiple reports.
What We Know:
This is a profile of Berry's ambition as a director and her passion for the film, which is about her playing a comeback MMA fighter while trying to repair her broken relationship with her son. However, it was also part of the sales and hype strategy.
The streaming service had a sneak-peek of the work-in-progress for Bruised before it premiered and obtained the film's distribution rights for quite a chunk of change estimated to be around $20 million, according to Variety. Bruised had a world premiere at the virtual Toronto Film Festival this past weekend.
Netflix has not commented yet on the reported offer, but a super happy and grateful Berry took to Twitter to show and state her excitement over the deal. She tweeted on Friday, how grateful she was and thankful to Netflix for believing in her vision.
I am speechless. Thank you @netflix for believing in my vision, cannot wait for y'all to finally see #BruisedTheMovie.♥️ https://t.co/t2Ieg3Jpxv via @variety
— Halle Berry (@halleberry) September 11, 2020
During production, Berry even suffered a minor injury, breaking two ribs as she trained extensively. This resulted in the production almost being stopped for a few days. Berry will play the lead role of Jackie Justice.
After her injury, she kept going; she did not want to stop. Berry stated that she prepared and rehearsed so much and that she was ready. Berry also mentions she had come too far and acted as if her injury was not hurting, she pushed herself, and she made it.
She waited and worked hard to get the role, which Blake Lively was initially considered before Berry replaced her. Although she never imagined directing the film until her producing partner mentioned the idea.
Other producers in the film include Basil Iwanyk, Brad Feinstein, Guymon Casady, Erica Lee, Paris Kassidokostas-Latsis, Terry Dougas, Linda Gottlieb Gillian Hormel. Congratulations!
Comments
comments
Netflix Acquires Zendaya, John David Washington Romance 'Malcolm & Marie'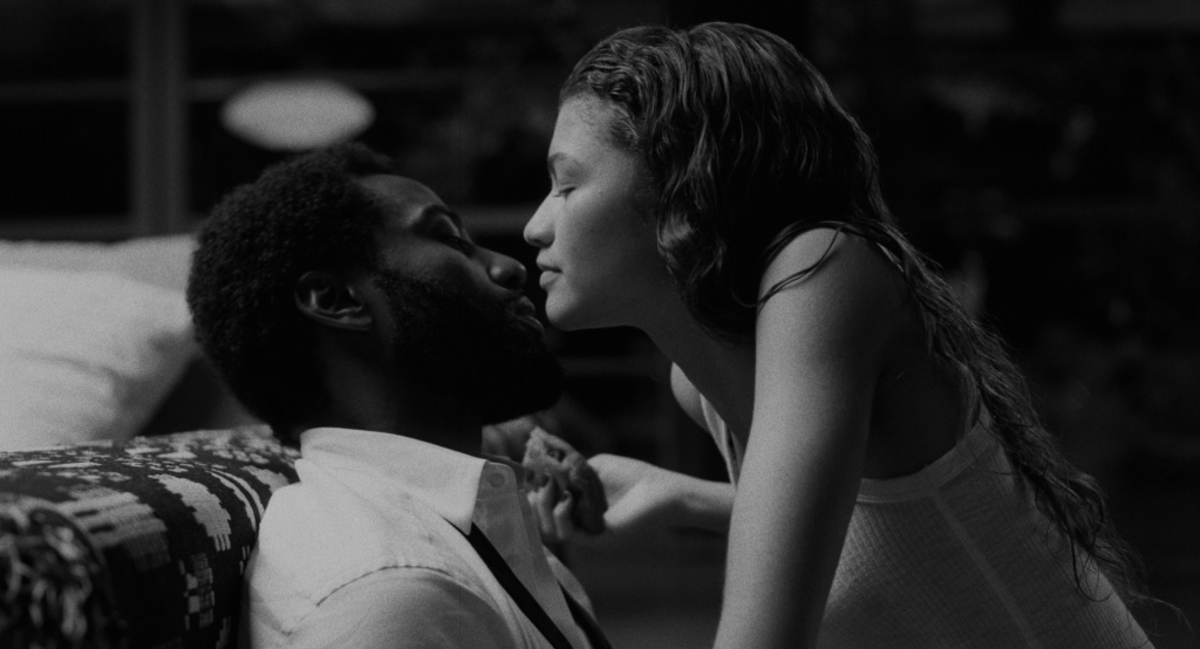 Netflix has announced that it recently wrapped up a deal acquiring the worldwide rights to Sam Levinson's Malcolm & Marie, a love story starring Zendaya Coleman and John David Washington for a whopping $30 million.
What We Know:
This deal marks the largest amount of money paid for a film acquisition out of a film festival. Malcolm & Marie premiered at this year's Toronto Film Festival, which was largely virtual due to the coronavirus pandemic. The film is a romantic drama directed by Levinson, the same director behind Zendaya's HBO series Euphoria and was the first film shot after the initial coronavirus quarantine period ended. In a recent interview, Levinson boasted about Netflix and pulling off a movie production in strange times.
"I am so grateful to this cast and crew, many of whom are my Euphoria family, for coming together during such uncertain times," Levinson said. "We felt privileged to be able to make this film together and we did so with a lot of love. We are all thrilled that it has ended up with Netflix which is unparalleled in allowing filmmakers the freedom to tell their stories that reach audiences all over the world."
Malcolm & Marie, a black and white film, stars Washington as a filmmaker and Zendaya as his girlfriend. The film begins as the couple leave a big movie premier and start heading home. During their conversation on the ride home, a discussion about their past relationships takes an unexpected turn, becoming intense and testing the strength of their love.
View this post on Instagram
Producers Kevin Turen and Ashley Levinson of Little Lamb Productions shared that the production team went to great lengths to keep the set COVID-19 free, taking extreme precautions and having to earn the approval of major guilds such as the WGA, DGA, and SAG-AFTRA. The cast and crew had to quarantine for two weeks prior to shooting and once on location at the eco-friendly Caterpillar House in Carmel, California, they could not leave the premises. Additionally, there were daily temperature checks and social distancing was enforced as much as possible.
Specific details of the details are still unknown and it is unclear when the movie will be available for streaming on Netflix.
Comments
comments