A Poway High School Adds Laundry Facilities And Shower For Homeless Students
Thanks to a grant, Abraxas High School in Poway, California will be adding a facility that will benefit their homeless student population.
What We Know:
The school received a $25,000 county grant for the facilities, which will enable students to clean their clothes and themselves on campus.
Abraxas Principal Alain Henry says about 1% of students in the Poway Unified School District are classified as "youth in transition," which means they lack a stable place to live. In any instance, they may have limited access to bathrooms and washing machines, and have a hard time maintaining a regular cleanup routine.
The grant will allow for a shower in a restroom in the main office and a washer and dryer in one of the custodial closets.
The principal says the facilities will help students fit in better with their classmates. Students will be able to use the facilities at a time that's convenient for them, most likely before or after school, when fewer people are on campus.
This knocks down a huge barrier that may be standing in between the students and greatness.
Comments
comments
New Jersey Allows All- Remote for School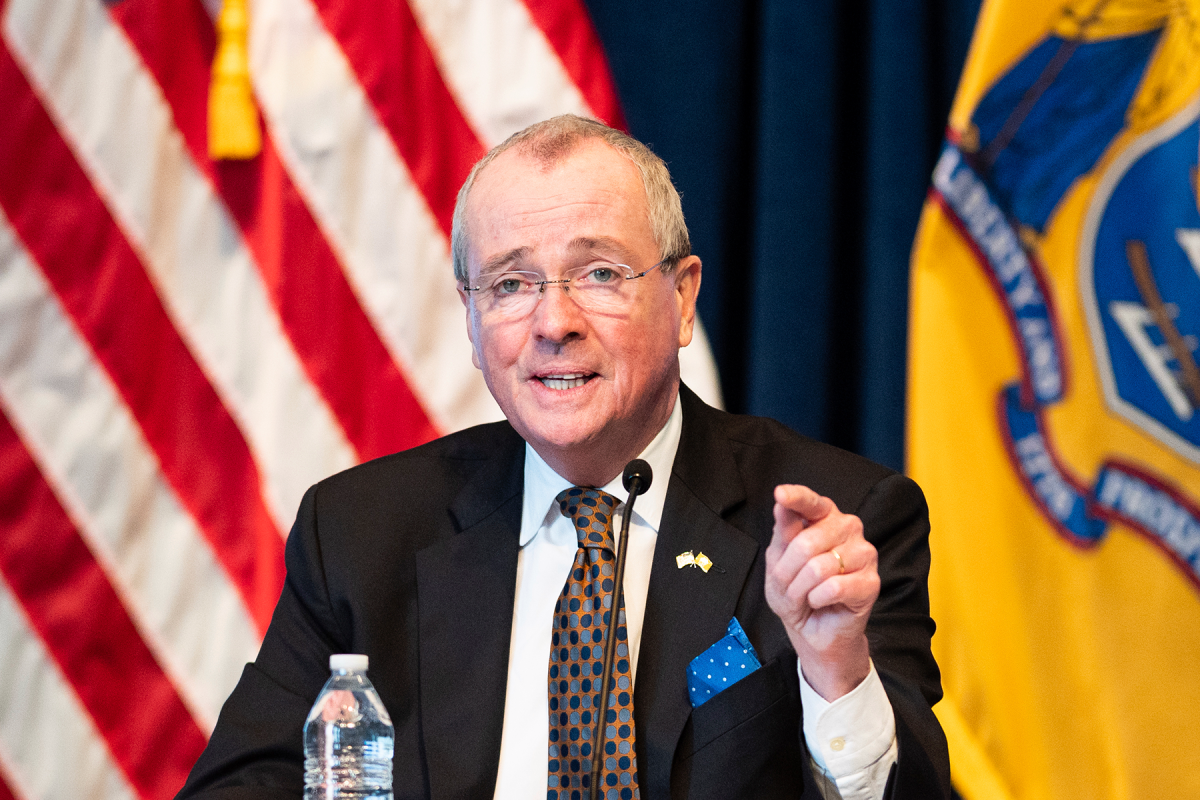 New Jersey may go fully remote for the upcoming school year if they wish.
What We Know:
Governor Phil Murphy announced Wednesday that he would allow some districts to offer an all-remote option this fall, backpedaling course due to the rise in protests of the idea in reopening school buildings.
Murphy also delivered an executive order clearing K-12 schools and colleges and universities to resume in-person learning at once.
With these new guidelines, districts that decide to begin the semester remotely are having to explain why they have not met state health and safety standards to open in person, provide a plan for achieving those standards and provide a date when they will begin in-person instruction.
Gov. Murphy stated at his latest coronavirus briefing that they acknowledge that for some districts, there are legitimate and documentable reasons why some of these core health and safety standards can't be met on day one. He went on to add, "For these districts, today, we are reaffirming our commitment to provide the flexibility for districts to do what is best for their school community."
All this comes amongst the increasing pressure from some local educators, officials, and union leaders to maintain schools closed as COVID-19 continues to affect New Jersey.
Gov. Murphy said there is not a one-size-fits-all plan and that they are committed to getting this right. He stated that any student who chooses to continue remote learning has to be accommodated.
Some North Jersey districts have already made petitions to go fully remote in the fall. These include Passaic, Elizabeth, Jersey City, and Bayonne. The superintendent said a preparation drill demonstrated it would take hours to check student temperatures as they filed into the high school.
Yet, for several districts, meeting state guidelines could be complicated. Willingboro Public School Superintendent Neely Hackett said during Gov. Murphy's conference that the area faces PPE back-orders and inadequate HVAC systems, pausing the openings of the buildings for next month. In July, district leaders voted to go all-remote for the fall semester and researched ventilation upgrades.
Judith Persichilli, State Health Commissioner, said the Health Department would split the state into six regions to track the virus' impact on schools, similar to how it manages school surveillance. Persichilli also announced four color-coded risk categories for those regions that will be updated every week and used to inform local decisions.
Comments
comments
PSAL Sports Season Delayed Indefinitely, New York City Says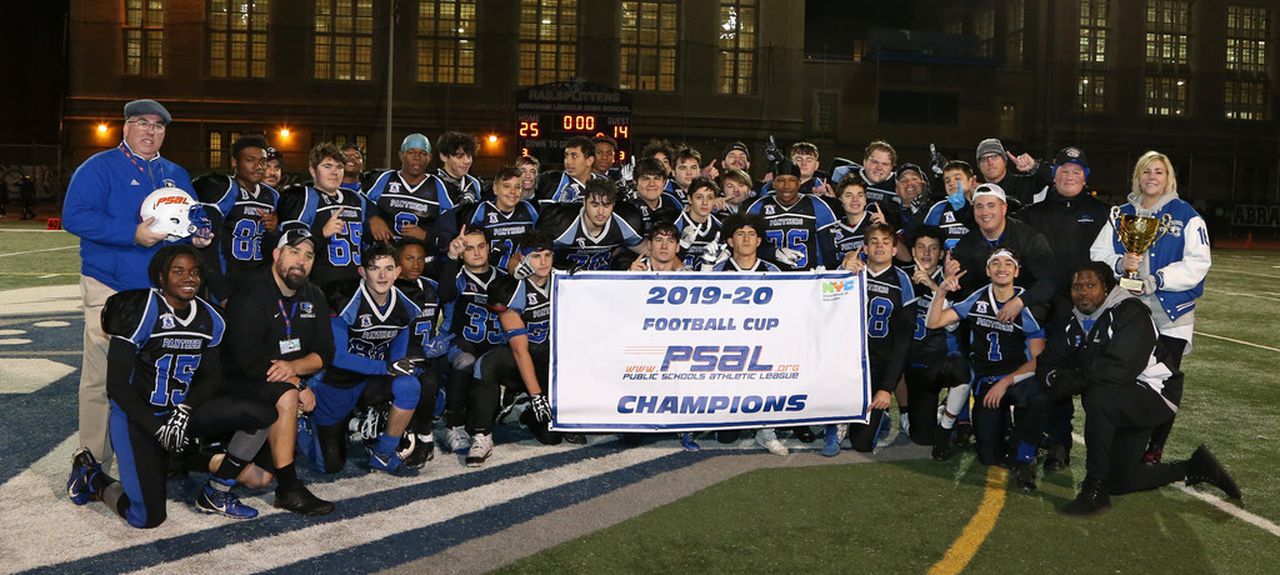 The Department of Education in New York City released its plans for the 2020-21 academic school year and it does not include sports.
What We Know:
The Public Schools Athletic League (PSAL), which coordinates interscholastic competition for all New York City Public High Schools, announced August 6th that fall sports will have an indefinite delay to their seasons.
In a letter sent to parents and students, the PSAL relayed, "We recognize the importance of sports to our scholar-athletes along with the PSAL community and are working diligently to provide athletics in accordance with all health and safety policies. While we are anxious to reconvene PSAL activities, the health and safety of our athletes is our top priority and sports programming will not return until it is safe to do so."
In regards to when exactly the fall sports seasons will start, PSAL pledges they "will continue to monitor all available information from [their] various governing bodies and associated health experts to determine an appropriate date to resume PSAL activities".
The state's Health Department guidances do not allow for interscholastic sports due to the current pandemic. In PSAL's official press release, they noted, "Per CDC guidelines, the associated risk of any sports activity is increased when athletes engage in competitive play across different geographic areas. Therefore, when PSAL activities are permitted to resume, they will be restricted to practice and conditioning until further notice."
PSAL is the second of New York's four athletic associations to announce delays to sports seasons. Recently, the New York State Public High School Athletic Association made the decision to delay all sports until September 21st, as well as cancel all Fall Championships.
Although Governor Andrew Cuomo announced on the 7th that New York City schools will be allowed to return to in-person instruction, the decision on interscholastic sports is still up in the air.
Comments
comments
Georgia School From Viral Photo Temporarily Closes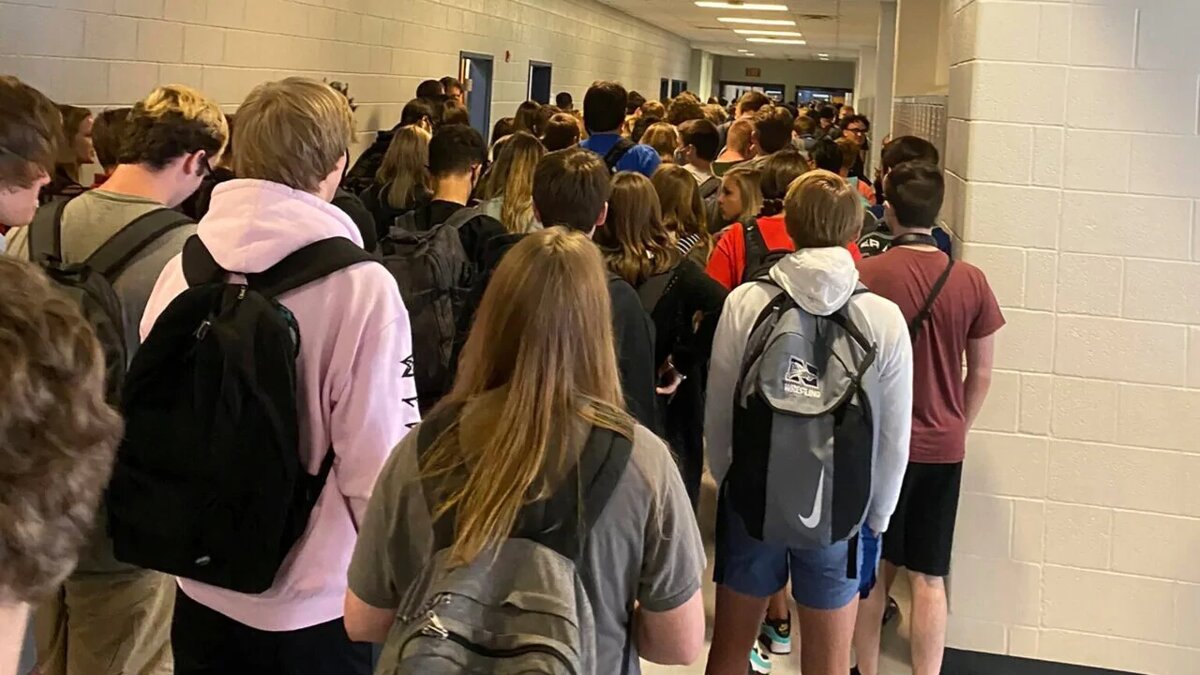 North Paulding High School will temporarily move to online learning after nine students and staff members tested positive for the coronavirus.
What We Know:
North Paulding High School opened its doors for the 2020-2021 school year on August 3rd and they've already closing them again, just a week later. Six students and three staff members tested positive for COVID-19, prompting the school to temporarily switch to online learning and cancel all extracurricular activities for the time being. The school sent a letter to parents and guardians on Sunday, saying that the building will be closed for Monday and Tuesday. A decision will be made on Tuesday regarding in-person learning.
Located in Dallas, Georgia, North Paulding High School made headlines last week after photos went viral showing students tightly packed in hallways, many of them without face coverings.
Two students were suspended for taking the photos and posting them to social media. One of the suspended students, Hanna Watters, spoke to news outlets about her story, saying she was concerned about everyone's safety and that her suspension was "some good and necessary trouble". Watters was originally suspended for using her phone in the hallway, using social media at school, and posting photos of minors without consent. The school reversed her suspension.
According to students, the school is not requiring face coverings or social distancing. Superintendent Brian Otott said, "Wearing a mask is a personal choice and there is no practical way to enforce a mandate to wear them." Before the school year began, several football players at North Paulding also tested positive for coronavirus.
Other Georgia school districts are encountering similar problems. In Gwinnett County, around 260 staff members either tested positive for coronavirus or were exposed to it. In Cherokee County, over 250 students are in quarantine due to exposure to the virus.
Comments
comments