CNN Democratic Debate on 1/14, What to Watch For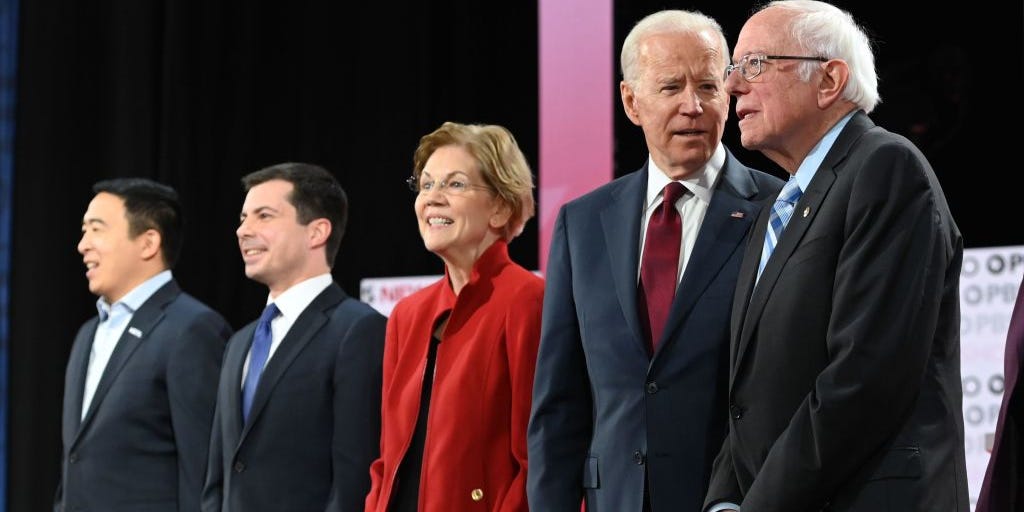 Only six candidates made the cut to participate in this debate. This is an important time for the candidates as it is the last debate before the Iowa Caucus on February 3.
What We Know:
Former Vice President Joe Biden, U.S. Sen. Amy Klobuchar, U.S. Sen. Bernie Sanders, U.S. Sen. Elizabeth Warren, Former South Bend, Indiana, Mayor Pete Buttigieg, and Tom Steyer will face off for the seventh Democratic debate in Iowa.
Some notable candidates like Andrew Yang and Sen. Cory Booker did not meet the qualifications to participate. These candidates weren't able to secure the 225,000 total donors and at least 1,000 donors in at least 20 states required to move forward.
This debate will likely include discussions of the current Iran conflict and the impeachment proceedings as well as other hot button issues like climate change, health care, and foreign policy.
Wolf Blitzer, Abby Phillips, and Brianne Pfannenstiel will moderate the debate. It will broadcast on CNN at 9 p.m. EST/8 p.m. CST on Tuesday.
We will continue to follow the debate and provide updates.
Comments
comments
Trump Campaign's New Ad Features Doctored Images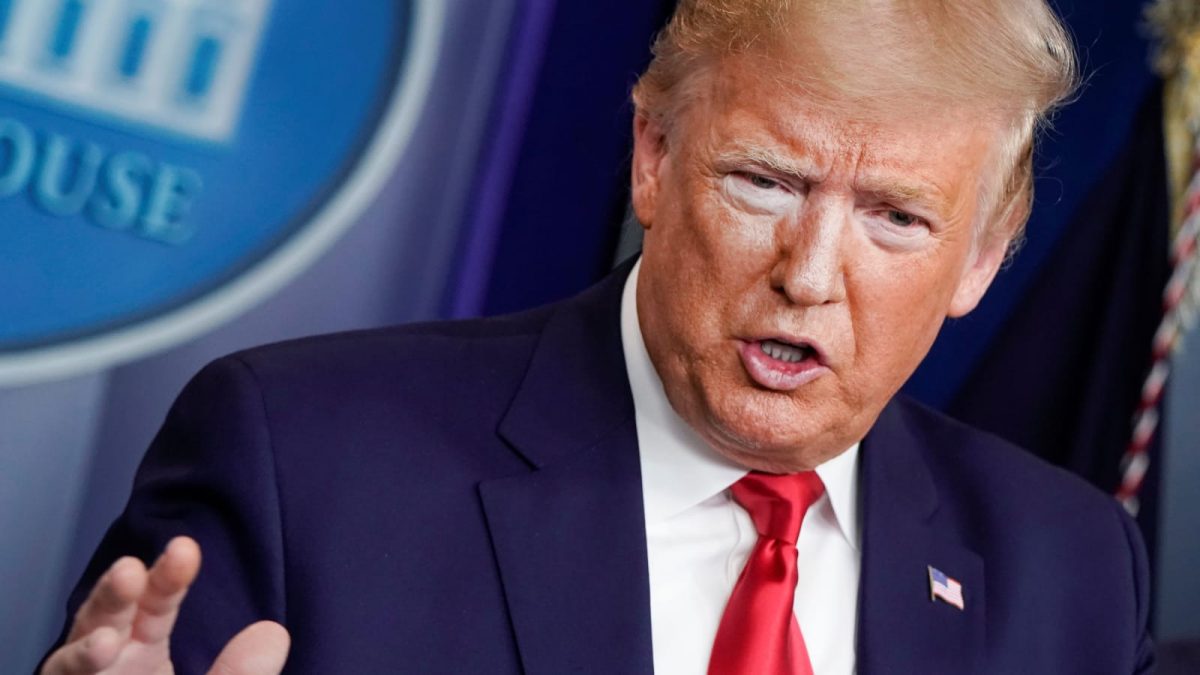 President Donald Trump's campaign paused their ads back in July to review their messaging and restrategize their campaign. However, the newest ad released for the campaign, against presumptive Democratic nominee Joe Biden, features multiple doctored images.
What We Know:
The Trump campaign released an ad on social media on Wednesday that contains multiple doctored photos of Biden in an attempt to convince viewers that he is alone and hiding out. The caption for the advertisement repeats the narrator's words in the video, "Deep in the heart of Delaware, Joe Biden sits in his basement. Alone. Hiding. Diminished."
The first doctored image features Biden sitting on the ground while the narrator reiterates the above message. But the photograph, which is supposed to depict Biden sitting alone in his basement, was actually taken in December of 2019 in Iowa when Biden visited the home of Coralville Mayor John Lundell. Additionally, the people in the background of the photograph were edited out.
The image, used without permission, was taken by Photo Editor Liz Martin of The Gazette at the event in which Martin shares that at least three dozen supporters and journalists were present, and Biden was sitting on the floor because he had given someone else his seat.
Shortly after this first doctored image, the video cuts to an image of Biden holding his hands to his forehead, in what seems to be a look of despair. CNN reporter Andrew Kaczynski was the first to call attention to the photograph, saying it appeared to actually be a picture of Biden speaking, but the microphone in his hands was edited out. The original photo was taken by photographer Mark Peterson for Redux Pictures at a town hall meeting in Cedar Rapids, Iowa in September, which Biden spoke at.
Also, it looks like someone photoshopped out a microphone he was holding at an event to make it look like he was…..touching his forehead in an empty room?https://t.co/CgMoUz9Gp9 pic.twitter.com/wJDTHpQyWJ

— andrew kaczynski🤔 (@KFILE) August 5, 2020
The ad goes on to narrate that "Biden has no answers and after five decades of failure, he never will." The quote is accompanied by an image of Biden hanging his head, however, that picture is of Biden in prayer during a church service in Wilmington, Delaware in June in which Biden met with Black leaders for an in-person discussion following the death of George Floyd.
The full ad can be viewed here.
The Trump campaign did not respond to requests for comment on the latest advertisement.
Comments
comments
MO Progressive Democrat Cori Bush Beats 10-term Incumbent William Lacy Clay in Primary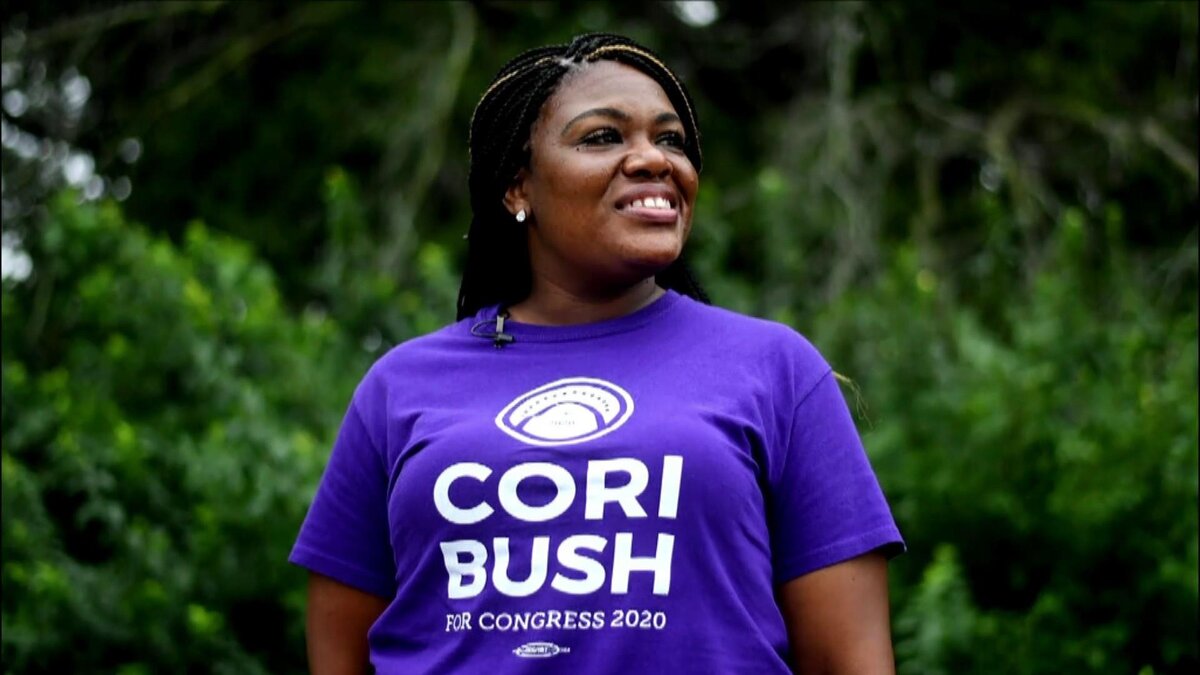 Democrat Cori Bush, claimed victory over Rep. William Lacy Clay Tuesday in Missouri's Democratic primary. This marks the end of a political dynasty that stood for nearly half a century.
What We Know:
The politician's triumph was in lieu of a 2018 rematch when she failed to take advantage of a prominent wave of Democratic supporters in the country, which would have heavily favored new political candidates such as Rep. Alexandria Ocasio-Cortez.
Bush was once a formerly homeless woman who organized protests in light of the now infamous, fatal shooting of a Michael Brown in Ferguson, Missouri, back in 2014.
During this election, a bulk of Bush's support came from the current state of the country. Protests over the death of George Floyd, Breonna Taylor, and increasing social tension finally pushed her over the edge.
BREAKING: Justice Democrat & Black Lives Matter organizer @CoriBush defeated a corporate-backed political dynasty in #MO01.

From the Bronx to St. Louis, the Squad is here to stay, and it's still growing. pic.twitter.com/ogMU5Djx6Z

— Justice Democrats (@justicedems) August 5, 2020
The 44-year-old also had solid backing from political action committee Justice Democrats and Fight Corporate Monopolies this election. She also campaigned for Vermont Sen. Bernie Sanders, who actually endorsed Bush earlier this year, during his presidential bid.
According to the Bush's campaign spokeswoman, Keenan Korth, voters in the district were simply "galvanized" by the outcome, and rightfully so.
"They're ready to turn the page on decades of failed leadership," Korth stated.
This primary win will guarantee Bush a seat in Congress, representing a predominantly Democratic St. Louis area. This same Congressional District has been represented by the Clay bloodline for nearly half a century. Bill Clay served 32 years before at the start of the millennium, then followed William Lacy Clay, who took his place in 2000 and was only remove up until now.
This election has seen a record number of black women candidates running for congress, so Bush is no exception. She is the first black woman to win the seat and first female overall, to be a representative for the House district.
Comments
comments
Trump Changes Voice On Mail-in Voting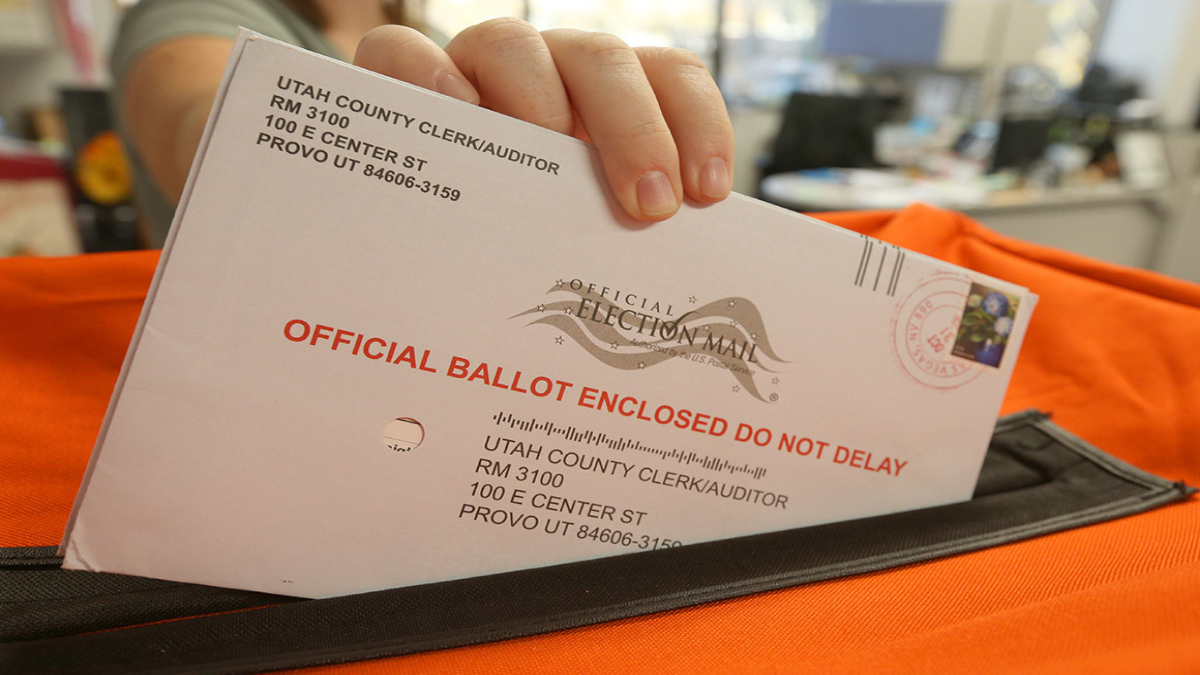 In a tweet Tuesday, President Donald Trump changed his views on mail-in voting for the upcoming election.
What We Know:
President Donald Trump recently tweeted his support for mail-in voting for the upcoming election, specifically in the state of Florida, saying Republican governors helped build a strong and reliable secure from fraud. "Florida has got a great Republican governor, and it had a great Republican governor," the president said.
"It's got Ron DeSantis, Rick Scott – two great governors," he continues. "And over a long period of time, they've been able to get the absentee ballots done extremely professionally. Florida is different from other states." Previously, Trump emphasized his disapproval of mail-in voting because he believed it encouraged fraud. During the Black Lives Matter protests, Trump tweeted that if people can protest, riot, and "break into stores and create all sorts of havoc," they can vote.
But now, Trump is giving credit to the Republican's control of Florida for cleaning up the voting system. "Whether you call it Vote by Mail or Absentee Voting, in Florida, the election system is Safe and Secure, Tried and True," he tweeted. "Florida's Voting system has been cleaned up (we defeated Democrats attempts at change), so in Florida, I encourage all to request a Ballot & Vote by Mail! #MAGA."
Trump's secretary later clarified what Trump meant by Florida's voting system being "cleaned up." She said that he was referring to the victorious settlement between an association of voting rights groups and state officials to expand early voting and voter education initiatives on top of preventing fraud during the upcoming election.
Trump recently asked New York to re-do several congressional primary races because of New York's struggle with counting mail-in and absentee ballots like during the Democratic Primary race for New York's 12th District between House Oversight chairwoman Carolyn Maloney and challenger Suraj Patel, Patel fell behind Maloney by roughly 3,700 votes and officials disqualified over 12,000 ballots for small errors like no postmarks.
Comments
comments