Former WWE Star Rocky Johnson, Father of 'The Rock' dead at 75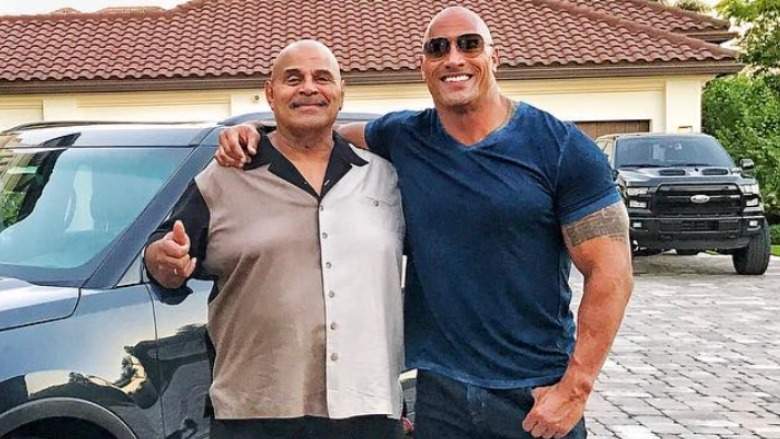 Rocky Johnson, born Wade Douglas Bowles, a former professional wrestler, and father of wrestling superstar Dwayne "The Rock" Johnson, died on Wednesday, January 15, 2020, the WWE says. He was 75.
***BREAKING NEWS ALERT***
What We Know:
The news was first announced by Cauliflower Alley Club. They tweeted, "Horrible news to pass along. We just learned that Rocky Johnson passed away today at the age of 75. His accolades in this business, all the people he influenced, all his accomplishments, and we are so deeply sorry and wish his family nothing but the most love at this time."
Rocky is survived by his third wife, Dana Martin, whom he married in 2004. He was previously married to Ata Johnson, who is Dwayne's mother, from 1978 to 2003, and Una Johnson from 1966 to 1978. A cause of death was not immediately given. The WWE says it is saddened to learn of his death and offered condolences to his family, friends and fans.
This is a Breaking News alert and will be updated with additional information as available.
Comments
comments
Awkwafina to Donate Music Sales to Help NYC's At-Risk Chinatown Businesses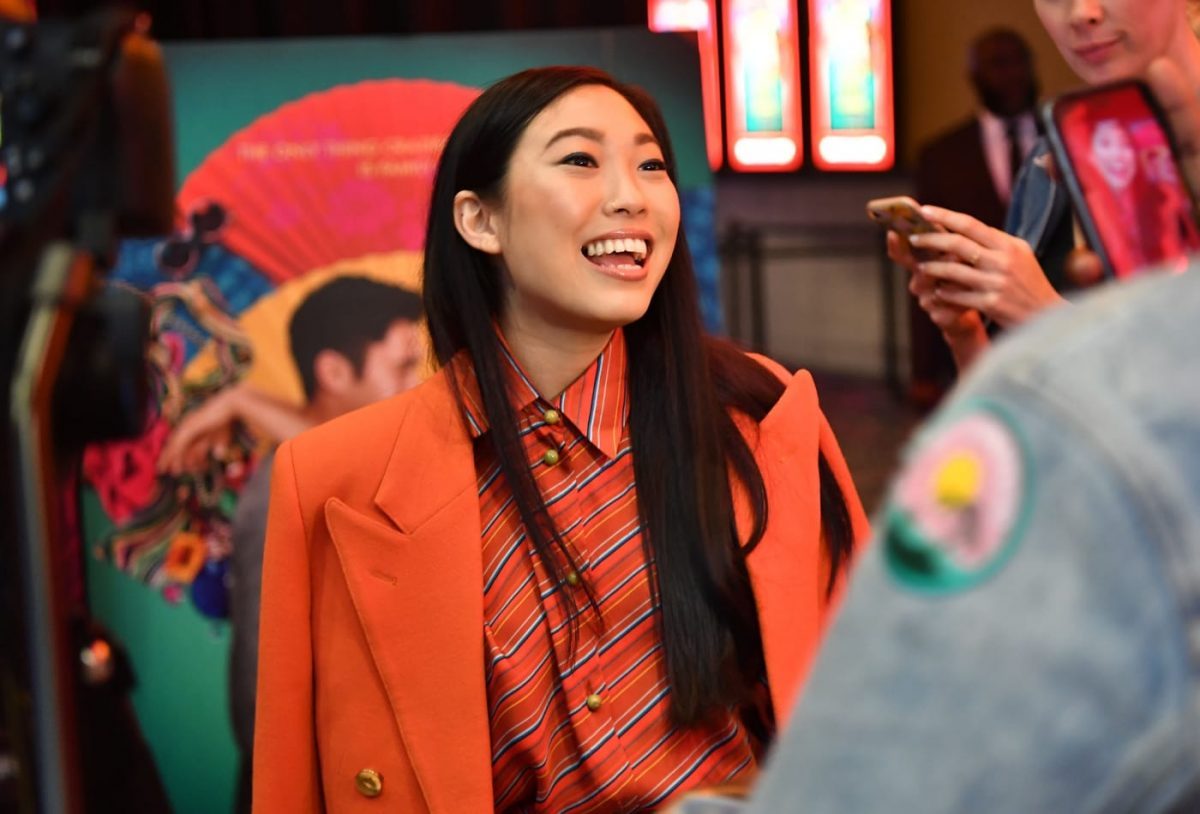 Awkwafina has pledged to donate her quarterly music sale profits to help small businesses affected by the coronavirus pandemic in New York City's Chinatown.
What We Know:
Nora Lum, known professionally as actress and musician Awkwafina, shared on Instagram that she will be donating to the grassroots organization "Welcome to Chinatown" along with two other initiatives, including rapper China Mac's movement #TheyCantBurnUsAll. China Mac said the slogan #TheyCantBurnUsAll formed after an 89-year-old Asian woman was set on fire earlier this year in Brooklyn.
In Awkwafina's post, she shared about her own family's deep history with New York City, citing her grandfather's restaurants in the Bronx and Flushing, Queens. She then goes on to say how deeply it has suffered from the coronavirus pandemic, not only from the economic toll it has taken on businesses, but also the rising rates of xenophobic hate crimes on the Chinese community.
"To see what the pandemic has done to my city, and especially it's Chinatowns is devastating," she wrote. "With a rising rate of xenophobic hate crimes, and an economic standstill leading to closures of legendary New York staples that I grew up with, I owe it to my family to help struggling businesses during this time."
Co-founder of Welcome to Chinatown, Jennifer Tam, said Awkwafina's contribution will be critical in helping fund its grant program, The Longevity Fund. The Longevity Fund was created to help 40 local businesses sustain their operations and to combat financial loss due to the Covid-19 crisis. "Chinatown is very multigeneration and has a very rich history. It's a culturally significant enclave for Asian Americans," Tam said."When Awkwafina shared her personal story and posted that she was donating, it was a pleasant surprise for us, but it aligns with the core of the Welcome to Chinatown mission."
Since it's launch six months ago, Welcome to Chinatown has funded $5,000 for 10 grantees, including all kinds of small businesses, among them restaurants, grocery and retail stores, health markets, a dance studio, a bakery, and a physical therapy clinic. Tam and her co-founder, Victoria Lee, shared they were compelled to start the movement after they witnessed their neighborhood suffer because of the virus and the xenophobia that came with it.
The city's Commission on Human Rights reported that 42 percent of complaints filed in March and April were specifically anti-Asian, with a drastic increase of Anti-Asian hate crimes. A website, "Stop AAPI Hate," which includes a tool to self-report harassment, discrimination, and violent attacks, reported in mid-May, nearly 1,900 incidents of anti-Asian discrimination across the country. In August, the NYPD announced the formation of an Asian hate crimes task force.
Tam also shared that they noticed the potential for an inequity gap for immigrant and minority-owned small businesses who weren't going to benefit from federal loan programs like the Paycheck Protection Program. A report in April from the nonprofit Center for Responsible Lending found that about 75% of Asian-owned businesses stood virtually no chance of receiving loans under the program through mainstream banks or credit unions.
Awkwafina's fame began her viral music videos. She is best known for her movie performances in The Farewell and Crazy Rich Asians as well as for co-creating and starring in the Comedy Central series Awkwafina Is Nora From Queens.
Comments
comments
Microsoft to Buy Bethesda for $7.5 Billion to Boost Xbox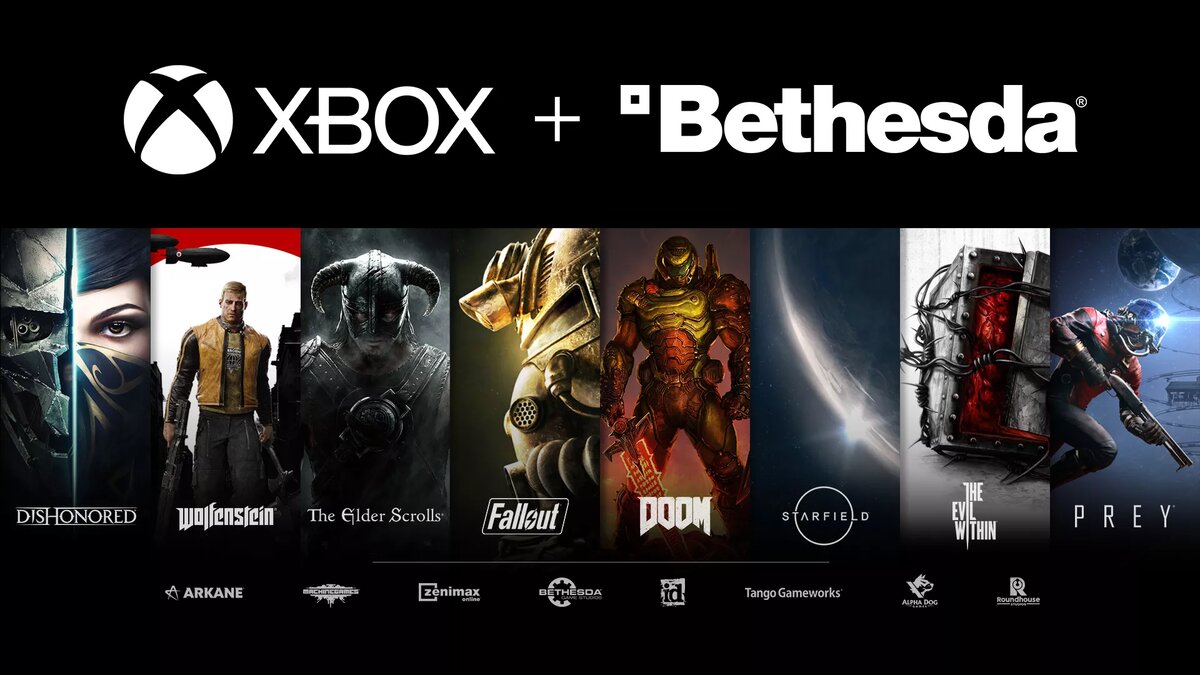 In a move no one in the gaming industry saw coming, tech giant, Microsoft announced plans to acquire ZeniMax Media Inc. on Monday. ZeniMax is the owner of the renowned video-game publisher Bethesda Softworks. The deal calls for purchasing the developer for $7.5 billion in cash, making it the biggest video game purchase to date. Bethesda is a publisher to successful triple-A (AAA) title games such as The Elder Scrolls, DOOM and Fallout.
What We Know:
Based in Rockville, Maryland, ZeniMax Media Inc. owns several studios around the world. Microsoft's acquisition will expand the company's gaming business with an injection of more titles and game developers. ZeniMax was previously one of the largest privately-held game companies with 2,300 employees around the globe.
The latest installment of their Elder Scrolls series landed them more than 20 million copies sold, spotting it as one of the top-selling games of all time. Microsoft Chief Executive Officer Satya Nadella in an interview, "with the acquisition of Bethesda, we metaphorically and literally double our gaming content capacity".
This deal comes as Microsoft is ready to launch the next-generation Xbox consoles in November, at the same time as their longtime rivals Sony's PlayStation 5 (PS5). The main lineup of games this year, including the company's flagship series Halo, ended up falling flat to many players and fans. Inducting Bethesda's library into Xbox's subscription service "Game Pass" will surely boost consumer morale.
Although this move has surprised many in the industry as of late, Microsoft has already been gathering game creators and content for a while now. They spent nearly $2.5 billion to purchase Minecraft in 2014 and have acquired six-game studios within the past two years. The company stated that the deal is expected to close by the second half of its fiscal year 2021 while having "minimal impact on its adjusted operating income" for the following fiscal years.
Microsoft now owns:

• Doom
• Fallout
• Elder Scrolls
• Skyrim
• Starfield
• Wolfenstein

truly wild, and will be a big deal for Xbox Game Pass

— Tom Warren (@tomwarren) September 21, 2020
According to analyst George Jijiashvili at researcher Omdia, Sony's launch lineup for the PlayStation 5 is stronger than Microsoft's. The PS5 is expected to outsell Xbox despite Micros released 2 versions of the devices (Series X and Series S).
Xbox and Bethesda have a long history, which started around the time the publisher released its first-ever console game on the original Xbox in 2002, Elder Scrolls III: Morrowind. This sort of deal speaks volumes when observing the advantage Xbox has over others trying to join the gaming market.
Founded by Christopher Weaver in the mid-80s, Bethesda became the pioneer in the market for personal computer (PC) games, as well as the hit developer for many games to follow. The company started with simple sport simulation games before moving on to other projects, including the ever-popular role-playing game (RPG) The Elder Scrolls, which released in the mid-90s.
On the other hand, ZeniMax Media Inc. was founded in 1999 but has slowly grown to be very successful in the next two decades after. Many of its own acquisitions included the Fallout franchise, Id Software, the maker of DOOM and Quake series. Microsoft has stated that this merger will not affect Bethesda's structure and leadership.
Comments
comments
Planned Black Community in Georgia Draws Interest for a Reality TV Show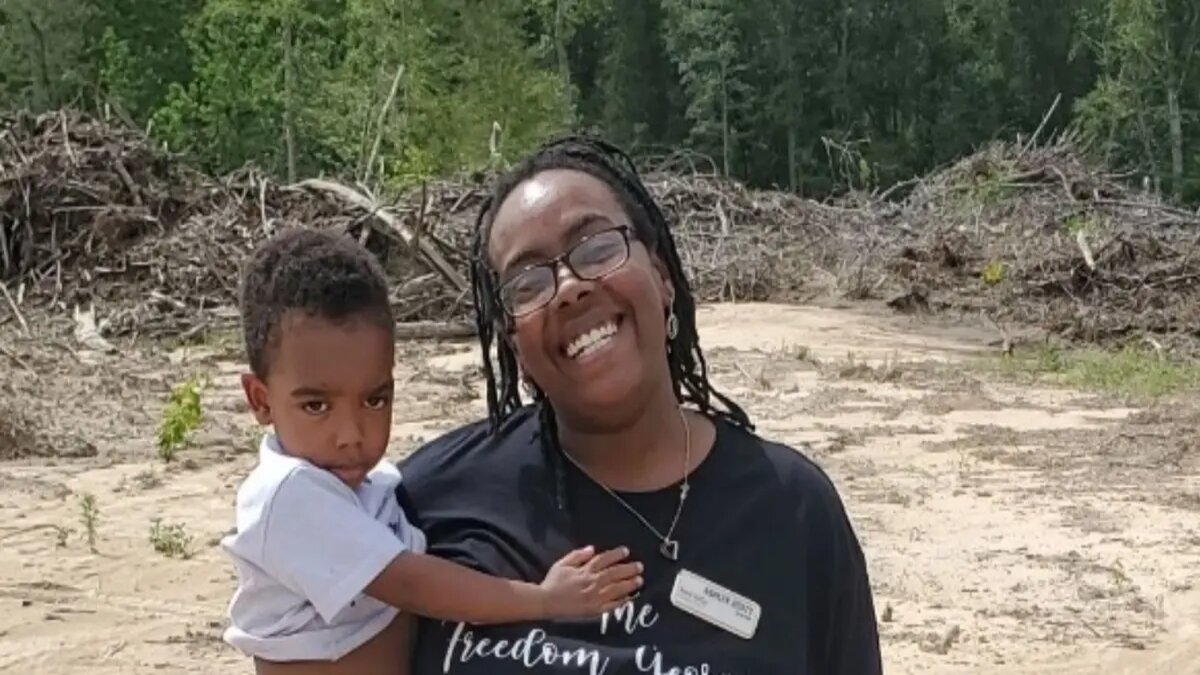 Nearly 100 acres of land just east of Macon in rural Wilkinson County, Georgia, lays the future home and safe-haven for Black families. Ashley Scott, a real estate agent and her friend, investor and entrepreneur Renee Walters, didn't initially plan on this ambitious project. As they moved forward with their vision, it sparked interest in a reality TV show.
What We Know:
News broke out last week of nearly 20 families in Georgia who created a pool of money to purchase land in a Georgia town. Scott made it clear that the goal is to create a safe-haven community for Black people. This idea quickly gathered widespread attention, including interest from big names in the entertainment industry to develop a reality TV.
Just some behind the scenes footage of when CNN came to Freedom, GA 9/9/2020 and interviewed VP, Ashley Scott of the Freedom Georgia Initiative! pic.twitter.com/3LMTdNyl3j

— Kenya Jasmine Sheats (@MyWayKay_) September 12, 2020
According to TMZ, there have been several production companies that have been linked to Lifetime, A&E, Oxygen, and HGTV which showed interest in producing the series. As of late, the only details about the series are that it will be based on the future community dubbed Freedom, Georgia.
This hard-working group of families, led by Scott and Walters, bought around 97 acres of land in Toomsboro, Georgia, a rural town of about 500 people, the U.S. Census Bureau estimates. The location is just two hours south of the city of Atlanta.
"Being able to create a community that is thriving, that is safe, that has agriculture and commercial businesses that are supporting one another and that dollars circulating in our community, that is our vision," stated Scott.
As far as the series is concerned, nothing has been set in stone. A concrete outline and timeline for both the TV and community project have not been revealed. However, it has been reported that members of the community project will have input before agreeing on the production of the series. They will have complete ownership of the footage and approval after the editing process.
The slight control members will have on the production of the show is to help keep the narrative straight and avoid it straying from a positive light. With so much awareness raised on this South Georgia project, the community has already established a website, "The Freedom Georgia Initiative," which gives more insight into their plans. The birth of the community was attributed to the "racial trauma, a global pandemic, and economic instabilities" that Black Americans have endured not only now, but for years.
The website shows the growing initiative, messages, and partners that have already teamed up to help make this dream a reality. The goal of Freedom, GA will be to create "an innovative community for environmentally sustainable-living, health & wellness, agricultural & economic development, arts & culture for generations to come".
Comments
comments