Delta Flight Dumps Jet Fuel On Elementary School Playground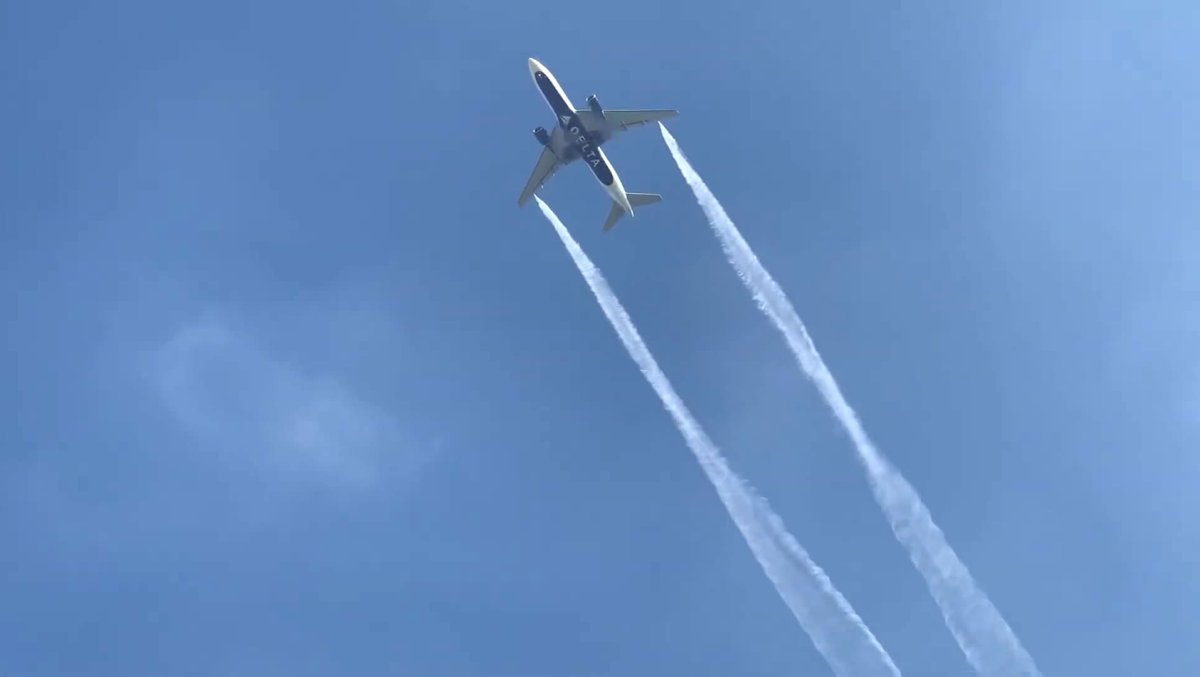 An investigation is underway after a plane mistakenly dumped jet fuel onto playgrounds and school yards in California.
What We Know:
Less than 20 minutes after takeoff, Delta Flight 89 malfunctioned and decided to return to the Los Angeles International Airport. During the emergency landing, the aircraft dropped fuel at 2,000 feet.
According to a recording of the radio communications, air traffic control asked the crew if they wanted to return to LAX immediately or linger over the ocean "to hold and burn fuel". The pilot reassured air traffic that they were not "critical," and in response air traffic replied "OK, so you don't need to hold or dump fuel or anything like that?" the controller asked. "Ah, negative," the pilot responded.
But the plane did later dump fuel as it circled back across Los Angeles to approach the airport. The fuel sprayed out in two streams and fell in the city of Cudahy and nearby parts of Los Angeles County, about 13 miles east of the airport.
The incident that could have turned tragic occurred a short while after noon on Tuesday, advised inspector Sean Ferguson of the Los Angeles County Fire Department.
The most affected school was Park Avenue Elementary School in Cudahy, which lies roughly 19 miles east of the airport. The fuel was described by fire officials as a vapor that caused minor skin and lung irritation to 56 children and adults. Fortunately, nobody was taken to the hospital and the only decontamination required was soap and water.
All of the schools were cleaned overnight and normal operations resumed on Wednesday.
Comments
comments
Electronic Billboard in Livonia, Michigan Warns Drivers About Racial Profiling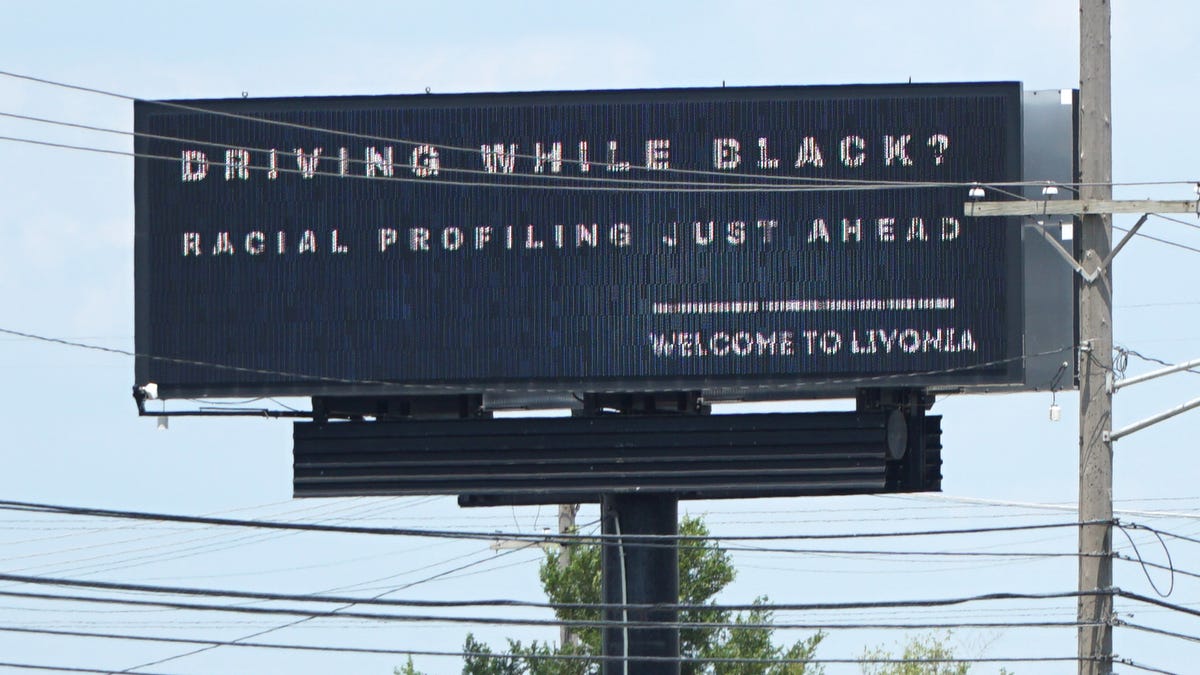 An electronic billboard, funded by the Livonia Citizens Caring About Black Lives Facebook group, warns drivers about racial profiling.
What We Know:
A new electronic billboard in Livonia, Michigan reads, "Driving while Black? Racial profiling just ahead. Welcome to Livonia". The billboard can be seen just south of I-96 on Telegraph Road in Redford Township. Many people are not fond of the billboard and accused the Facebook group of making accusations without having evidence on local police racially profiling when conducting traffic stops.
"Now we have people born and raised here who are speaking out about witnessing or hearing about this practice in candid discussions with law enforcement friends and family members about DWB, NIL, or Darkey in the Valley," Dilisha Upshaw, organizer of the Facebook group, said.
Livonia Police Chief Curtis Caid said in a Facebook post that he is taking the allegations about the Livonia Police Department racial profiling "very seriously".
"The Livonia Police Department is a Constitutional law enforcement agency," Caid said. "Livonia Police officers do not target their enforcement actions to individuals based on gender, race, religion, ethnicity, etc. Racial profiling is a serious allegation and is not tolerated. We are proud that Livonia has been consistently ranked as one of the safest cities in the region."
LCCABL believes the answer is to build trust between Livonia law enforcement and its citizens. To gain that trust, they are requesting traffic stop data and created a GoFundMe to raise $13,084.50 to get "all written records of traffic stops conducted by the Livonia Police Department" from July to December of last year.
The campaign was created on July 7, 2020, and the group has only raised a little over $1,645. According to the GoFundMe page, the Mayor and Chief elected a sergeant (Office of Professional Standards) to manage the data being recorded and to provide recommendations.
Comments
comments
Senators File Bill to Keep U.S. on Daylight Saving Time Until Next Fall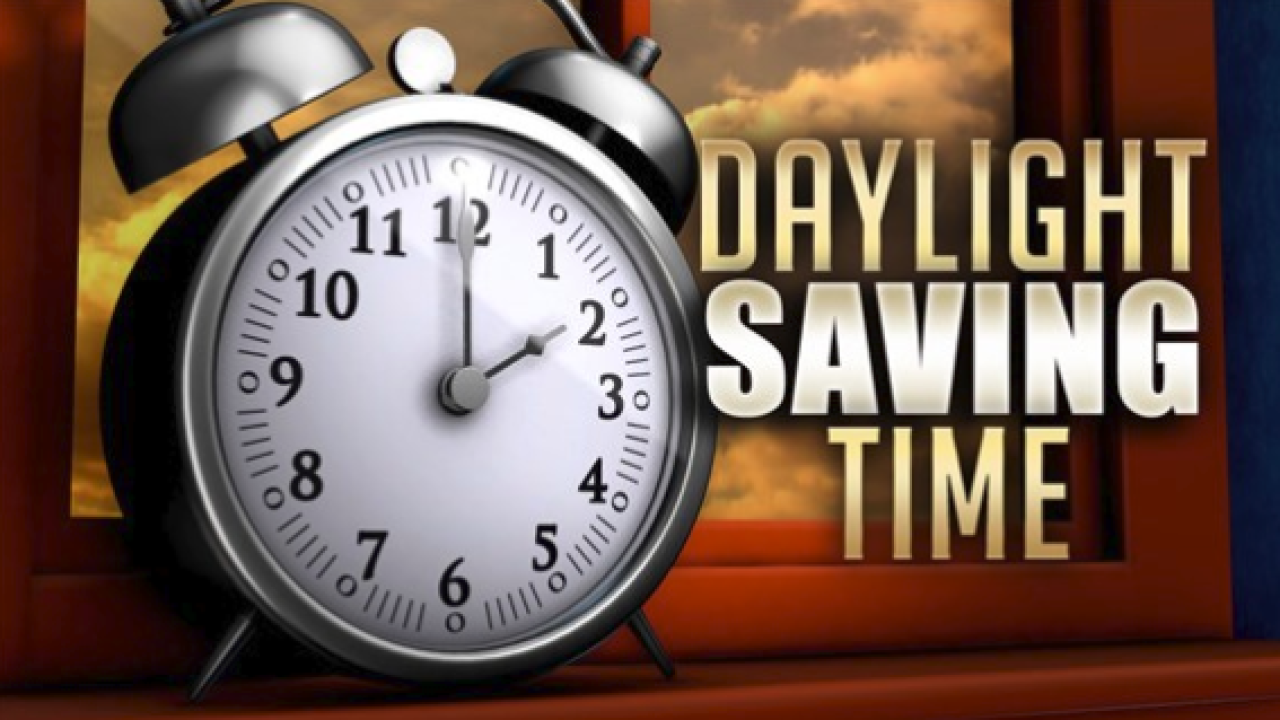 U.S. Senators Marco Rubio and Rick Scott from the state of Florida, stated the nation has gone through so much in 2020 that no one should have to deal with changing the clocks this fall.
What We Know:
Referring to the consequences of the coronavirus pandemic, Republican Sens. Marco Rubio and Rick Scott proposed legislation on Wednesday that, if passed, would skip the upcoming time change and keep the country on daylight saving time through November 2021.
This proposed legislation on daylight savings time is not intended to be forever, only to stop the changing of the clock for one year. The legislators mentioned it would give one year of stability for the families dealing with enough already along with the virtual learning, working from home, and other interruptions due to the COVID-19 pandemic that is now part of our daily lives.
In 2018, California approved a ballot measure that was intended to put the Golden State on daylight saving time permanently.
Currently, daylight saving time ends at 2 a.m. local time on November 1, 2020, and starts again at 2 a.m. on Sunday, March 14, 2021.
Rubio's office stated he would result in a rule that would go around the committee to try and get the Senate floor legislation quickly. Although, it's not too clear how support for the bill is across both houses of Congress.
The United States Department of Transportation, which supervises the country's standardized time zones, states on its website that the daylight saving process saves energy, prevents traffic injuries, and reduces crime.
In a news release, Rubio and Scott stated that suspending daylight savings time would achieve the same goals in addition to improving physical fitness, reducing childhood obesity, and benefitting the agricultural economy.
This same issue has also been seen recently in Texas, Kansas, Oklahoma, Oregon, Washington, and several New England states.
Senator Rubio stated in a press release that this is a small step that may ease the load, and more daylight savings means more daylight for afterschool activities and helps with the hardships of the new school year challenges.
Comments
comments
19 Families Buy over 97 Acres in Georgia to Create 'Safe Haven' for Black People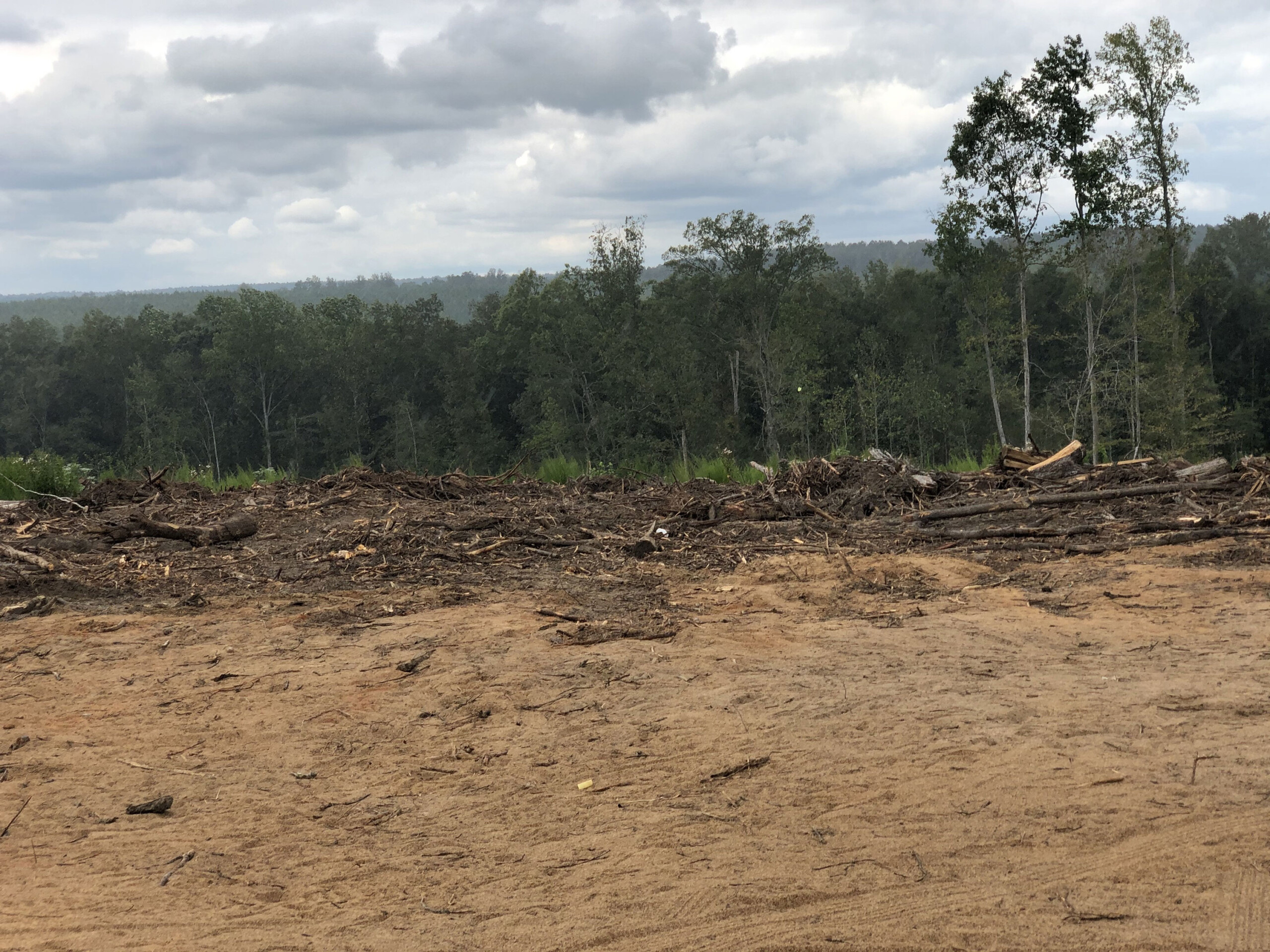 Nineteen Black families bought over 90 acres of land in Wilkinson County, Georgia to create a pro-Black safe haven.
What We Know:
The Freedom Georgia Initiative was created in response to the state-sanctioned violence perpetrated upon Black people. The initiative plans to create a safe space for Black people by creating a community in Wilkinson Country Georgia.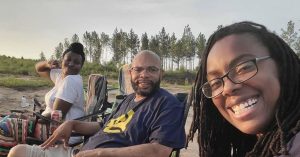 The initiative is a collective of 19 black families. The goal of the community is to not only foster generational wealth but to provide a place for restoration, recreation, and reformation during this time.
The Freedom Georgia Initiative is "black-owned, woman-owned, family-owned, [and] veteran-managed". Both the president, Renee Walters, and vice president, Ashley Scott have black husbands and black sons; they felt it was only right to form the community following the recent violence.
"When we saw what happened with Ahmaud Arbery and George Floyd and Breonna Taylor and the protests. We both have black husbands, we both have black sons and I was starting to get overwhelmed and having a sense of anxiety when my husband would leave for work."

Renee Walters (President of The Freedom Georgia Initiative)
The land, which is near the town of Toomsboro, lies 130 miles south of Atlanta, Georgia. The creators plan to name the town Freedom, Georgia.
Once fully operational, the town plans to not be exclusively all black but entirely pro-Black.
Comments
comments