House Overturns Student Loan Forgiveness Rule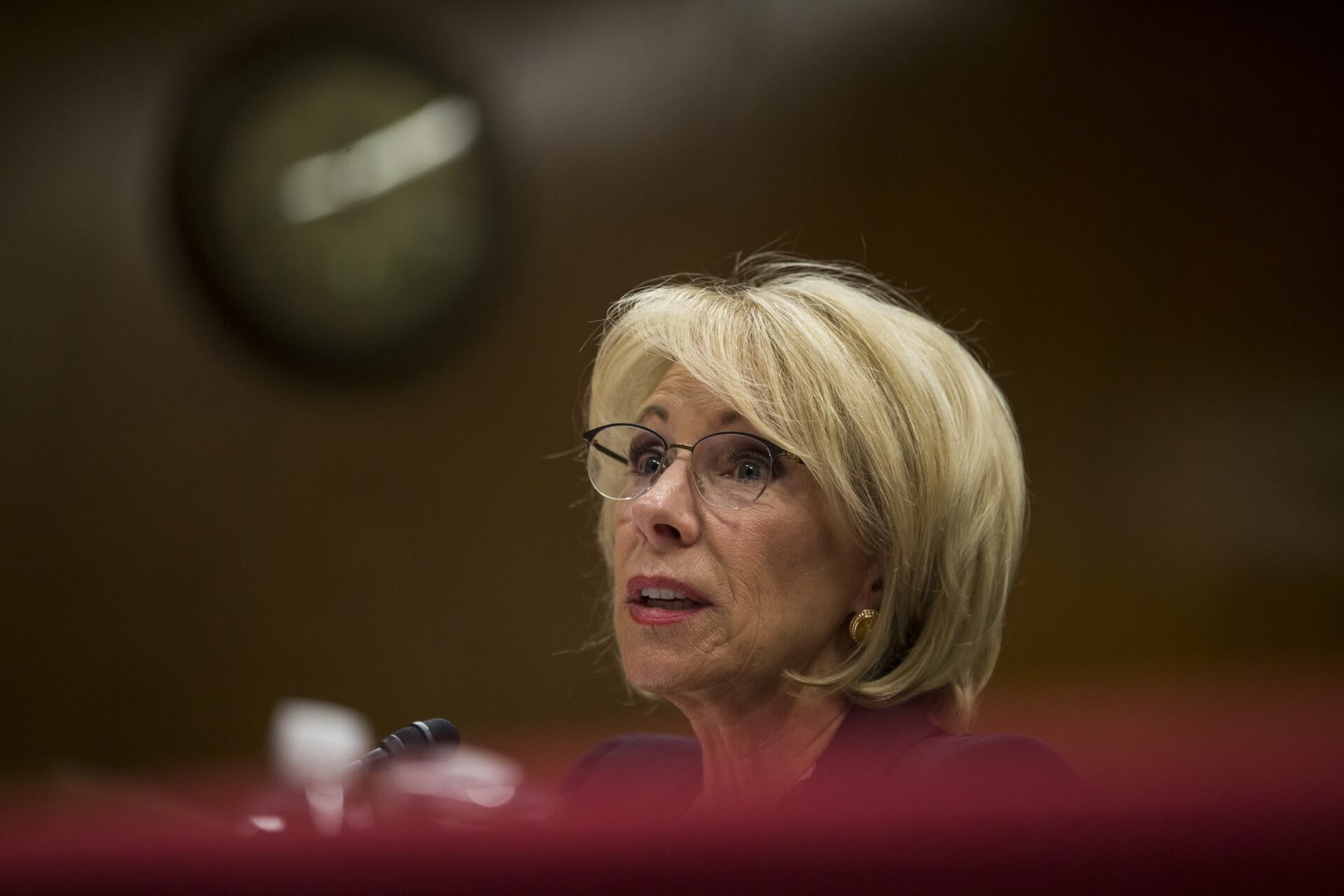 The U.S. House of Representatives passed a resolution on Thursday overturning U.S. Secretary of Education Betsy DeVos' borrower defense rule created in August, which House Democrats say favors predatory universities while limiting student protections under the borrower defense policy.
What We Know:
The House voted 231-180 to overturn new regulations introduced by U.S. Secretary of Education Betsy DeVos that critics argue limits student loan forgiveness when a college closes due to fraud.
DeVos has argued that the Obama rules made it too easy to receive student loan forgiveness, which unfairly burdened taxpayers. Specifically, DeVos said borrowers impacted by school closure would need to apply for student loan forgiveness, rather than receive it automatically. Effectively, DeVos has argued, this would create a higher bar for student loan forgiveness and save taxpayers $11 billion dollars.
Meanwhile, Rep. Susie Lee, D-Nev, who sponsored the resolution stated, "Passing this resolution in the House made it clear that we care more about defending defrauded students than enriching predatory schools. We told DeVos that we're not going to sit on the sidelines while these institutions scam our families, our friends, our neighbors, and our veterans."
Created in 1992, the borrower defense policy allows students to receive federal student loan relief after being scammed or misled by a fraudulent university or college. When the for-profit Corinthian Colleges Inc. collapsed in 2015 and left thousands of students in debt, President Barack Obama's Department of Education created the Borrower Defense to Repayment Rule, which stipulated clearer guidelines as to how students could seek forgiveness.
To reinstate the borrower defense rules, the U.S. Senate also would have to vote to overturn, which likely will not pass. Even if it did, President Trump likely would veto the bill.
For now, the resolution awaits a decision from the Senate. If blocked by the Senate or by a presidential veto, DeVos' rule will go into effect on July 1.
Comments
comments
Awkwafina to Donate Music Sales to Help NYC's At-Risk Chinatown Businesses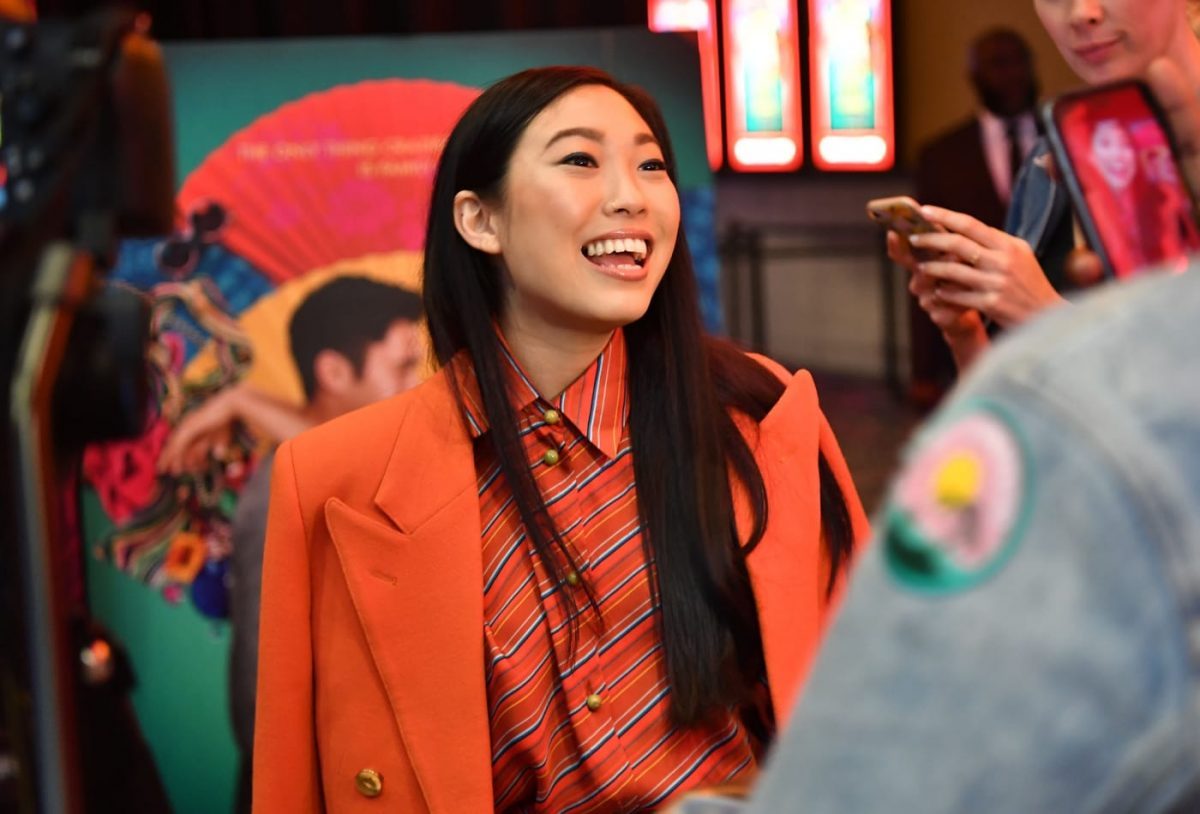 Awkwafina has pledged to donate her quarterly music sale profits to help small businesses affected by the coronavirus pandemic in New York City's Chinatown.
What We Know:
Nora Lum, known professionally as actress and musician Awkwafina, shared on Instagram that she will be donating to the grassroots organization "Welcome to Chinatown" along with two other initiatives, including rapper China Mac's movement #TheyCantBurnUsAll. China Mac said the slogan #TheyCantBurnUsAll formed after an 89-year-old Asian woman was set on fire earlier this year in Brooklyn.
In Awkwafina's post, she shared about her own family's deep history with New York City, citing her grandfather's restaurants in the Bronx and Flushing, Queens. She then goes on to say how deeply it has suffered from the coronavirus pandemic, not only from the economic toll it has taken on businesses, but also the rising rates of xenophobic hate crimes on the Chinese community.
"To see what the pandemic has done to my city, and especially it's Chinatowns is devastating," she wrote. "With a rising rate of xenophobic hate crimes, and an economic standstill leading to closures of legendary New York staples that I grew up with, I owe it to my family to help struggling businesses during this time."
Co-founder of Welcome to Chinatown, Jennifer Tam, said Awkwafina's contribution will be critical in helping fund its grant program, The Longevity Fund. The Longevity Fund was created to help 40 local businesses sustain their operations and to combat financial loss due to the Covid-19 crisis. "Chinatown is very multigeneration and has a very rich history. It's a culturally significant enclave for Asian Americans," Tam said."When Awkwafina shared her personal story and posted that she was donating, it was a pleasant surprise for us, but it aligns with the core of the Welcome to Chinatown mission."
Since it's launch six months ago, Welcome to Chinatown has funded $5,000 for 10 grantees, including all kinds of small businesses, among them restaurants, grocery and retail stores, health markets, a dance studio, a bakery, and a physical therapy clinic. Tam and her co-founder, Victoria Lee, shared they were compelled to start the movement after they witnessed their neighborhood suffer because of the virus and the xenophobia that came with it.
The city's Commission on Human Rights reported that 42 percent of complaints filed in March and April were specifically anti-Asian, with a drastic increase of Anti-Asian hate crimes. A website, "Stop AAPI Hate," which includes a tool to self-report harassment, discrimination, and violent attacks, reported in mid-May, nearly 1,900 incidents of anti-Asian discrimination across the country. In August, the NYPD announced the formation of an Asian hate crimes task force.
Tam also shared that they noticed the potential for an inequity gap for immigrant and minority-owned small businesses who weren't going to benefit from federal loan programs like the Paycheck Protection Program. A report in April from the nonprofit Center for Responsible Lending found that about 75% of Asian-owned businesses stood virtually no chance of receiving loans under the program through mainstream banks or credit unions.
Awkwafina's fame began her viral music videos. She is best known for her movie performances in The Farewell and Crazy Rich Asians as well as for co-creating and starring in the Comedy Central series Awkwafina Is Nora From Queens.
Comments
comments
Trooper Who Faced Firing in Black Man's Death Dies in Crash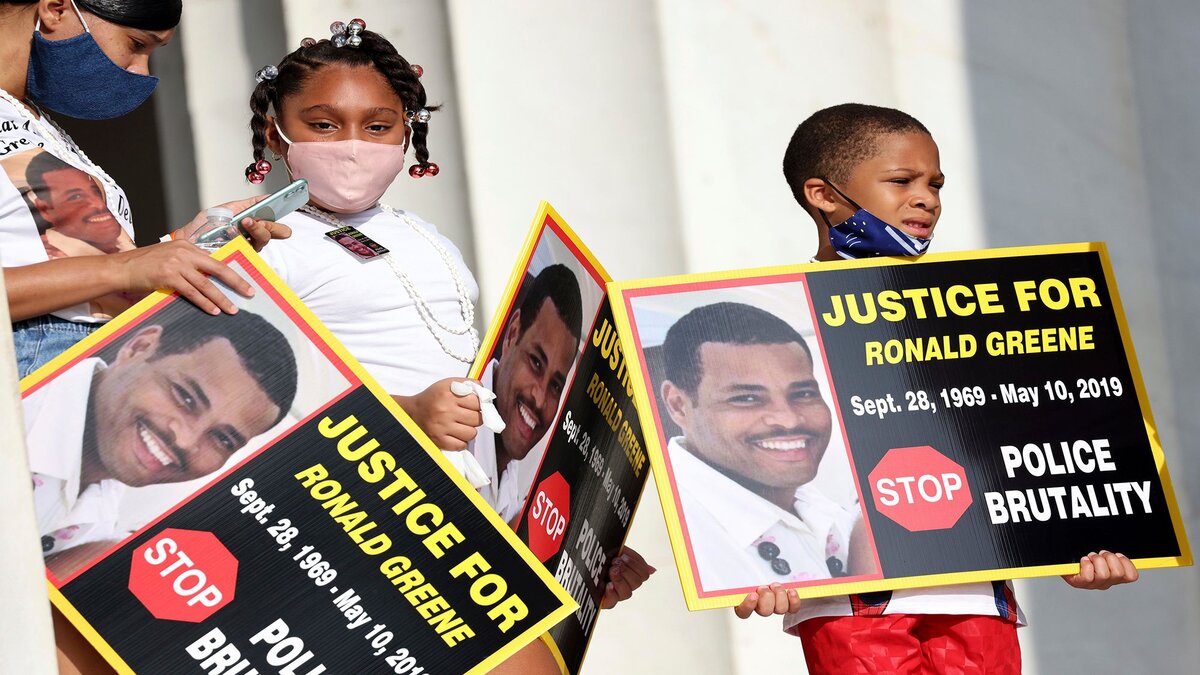 A Louisiana state trooper, known for his role in an in-custody death of a Black man earlier last year, has died. The death was caused by a single-vehicle highway crash and happened a brief time before he would have been fired.
What We Know:
Chief investigator for the Ouachita Parish Coroner's Office Warren Lee stated that Master Trooper Chris Hollingsworth was the fatal victim. He was pronounced dead on Tuesday after a short hospitalization. Hollingsworth was reportedly airlifted to Shreveport early Monday immediately following the crash on Interstate 20 near Monroe. No further details have been given on the accident.
Hours prior to the fatal crash, Hollingsworth was notified that State Police had the intention to terminate his position as a result of his involvement in the death of Ronald Greene. An internal investigation on the May 2019 death of the 49-year-old Black man drew a considerable amount of criticism and developed into a federal civil rights investigation.
Authorities initially noted that Greene's death was caused by a high-speed chase in rural northern Louisiana, which allegedly began over a traffic violation and ended with his vehicle impacting a tree. Greene's family accuses troopers of using excessive force while taking him into custody.
Gov. John Bel Edwards said Tuesday that he had not seen footage of the incident himself, but pledged to make it public once investigations conclude. "When that happens," he said, "the videos will be shown". Greene's family has also called for "the immediate arrest of the remaining men responsible for this tragic and unnecessary death".
"Trooper Hollingsworth's family has the finality of knowing exactly how he died as their community mourns his loss," said Lee Merritt, a prominent civil rights attorney representing the family. "The family of Ronald Greene, however, is still being denied the same finality by the State of Louisiana."
Greene's family added another federal wrongful-death lawsuit last May to what seems to be a growing list of similar cases this year. They accuse troopers of brutalizing Greene, using a stun gun on him three times, and beating him before covering up details on his death.
The controversial case reawakened over the past week when Greene's family released graphic photographs of the aftermath, and photos showing his car with little damage. This immediately sparked new questions on whether Greene received those injuries during the crash, as authorities told the family, or were inflicted by the troopers when arresting him.
The only considerable remark by State Police on Greene's death was citing that he was resisting arrest and a struggle went down with troopers. The agency recently opened an internal investigation into the case last month. Before Hollingsworth's death, he was placed on paid leave earlier this month and no word has been given on the other five troopers involved.
Comments
comments
Family of David McAtee Files Lawsuit Against Louisville Police, National Guard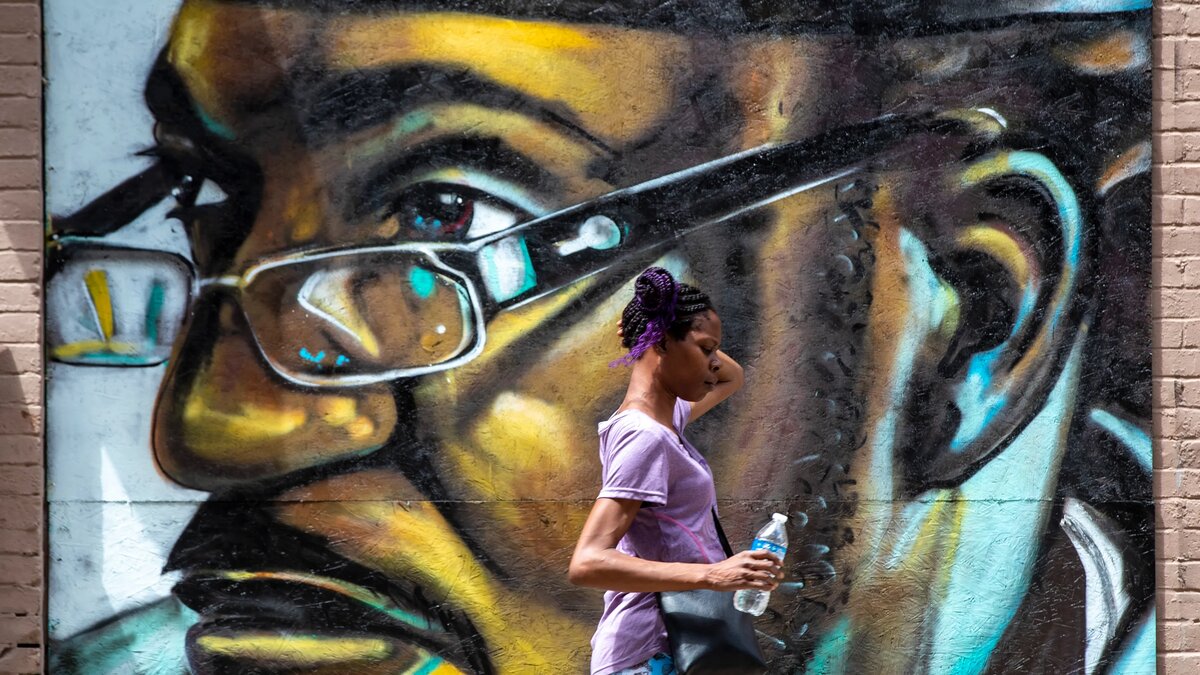 David "YaYa" McAtee fell victim to a shooting which occurred during the time the Louisville Metro Police Department (LMPD) and the Kentucky National Guard were responding to protests demanding justice for Breonna Taylor and George Floyd. He died on June 1st by a single bullet wound to the chest fired by an unidentified guard member.
What We Know:
McAtee, 53-year-old owner of Yaya's BBQ, was fatally injured in his own kitchen during the violent exchange in an evening of protests. His family is now seeking justice after their loved-one and community pillar of the Russell neighborhood was slain by law enforcement.
According to USA Today, attorneys representing the McAtee family accuse officers and soldiers of mishandling the situation by using excessive force, along with directly violating department policies and orders. Police evidence suggests that the victim fired at least two rounds from a 9mm handgun, while two guard members and police officers returned around 19 shots of counter fire. Katie Crews and Austin Allen were the two officers that were identified.
Louisville civil rights attorney Steve Romines stated that a reason for the lawsuit filed on Monday was due in part by the family never getting clear answers on what happened that night. During the weekend of the shooting, the protests raging across the city forced Kentucky Gov. Andy Beshear to deploy the National Guard for the first time since 1975. Romines went onto clarify that any reports of unrest relevant to McAtee were blatantly false.
A disruption that did occur near the area was a police raid that happened across the street at Dino's Food Mart. That particular disruption indirectly involved McAtee when he fired back on people invading his property after local law enforcement and National Guard soldiers targeted them with pepper balls, chemical, and projectile weapons. McAtee was reportedly uninformed of the events at the Food Mart across the street.
"From inside the kitchen, Maychelle McAtee and David McAtee did not know that the persons firing (pepper balls) at the restaurant were law enforcement officers," the lawsuit stated.
At the time of this raid, Officer Crews was caught on camera taking a different route from her fellow officers. She approached McAtee's property line and began to shoot pepper balls, even toward the area of the kitchen. Maychelle McAtee, the victim's niece, was shot about three times by pepper balls. She is now a plaintiff alongside his mother Odessa Riley.
The complaint also lists out what police and guards failed to do prior to using crowd dispersion techniques. The LMPD's standard operating procedures include identifying themselves by name and rank, issuing a dispersal order, allow time for crowds to disperse, and warn before using chemical agents, all steps they failed to do.
Jean Porter, a spokeswoman for Mayor Greg Fischer, has said this entire event and lawsuit are still under review and no further comments have been given at this time. Moreover, Beshear's Executive Cabinet Secretary J. Michael Brown has implied that there isn't enough evidence to suggest any major discrepancies between current findings and claims that the shooting was justified based on surveillance footage.
Comments
comments