Russell Wilson Is The Highest-Paid Player In The NFL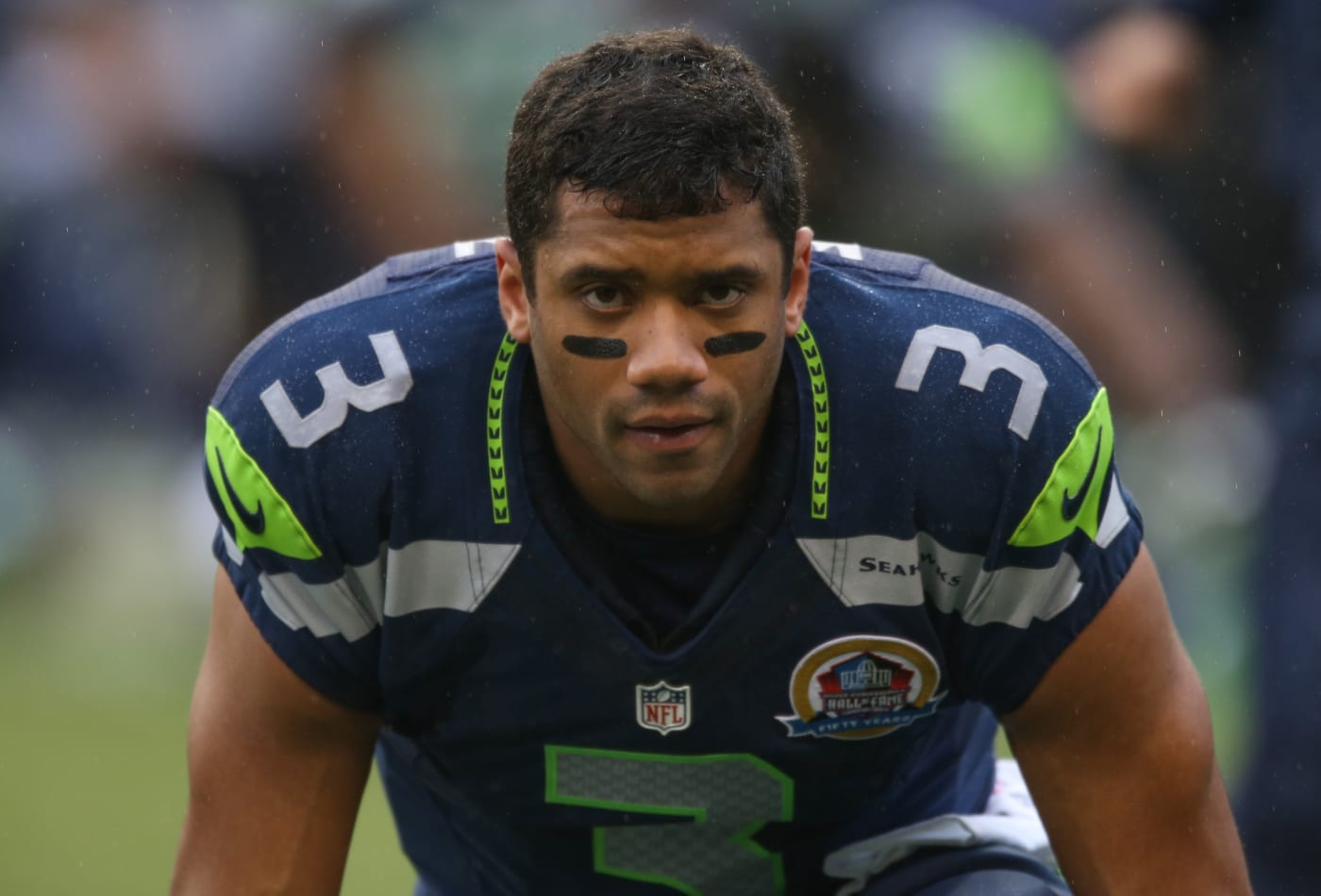 The extension deal also included a $65 million signing bonus.
What We Know:
Russell Wilson made the divisional round of the 2019-2020 playoffs and was the 75th overall pick in the 2012 draft. Wilson made $750,000 in his rookie year. When compared to an average salary, it is considered cheap for a quarterback.
In 2015, Wilson signed his second contract with the Seahawks and in a span of four years, he made $88 million. Today, the average annual salary is $35 million.
Wilson also has additional income coming from other sources. He has endorsement deals with Nike, Mercedes, Bose, and many more. He is going into the business world by launching a mobile gaming app called Tally which is supported by Amazon's creator Jeff Bezos and Alibaba's co-founder Joe Tsai. Wilson also started a fashion line called Good Man Brand.
Although Wilson is incredibly wealthy, he also likes to share it as well. In 2019, after signing a $140 million contract he gave $156,000 worth of Amazon stock to 13 of his offensive linemen who were assigned to block and protect him. Wilson said in a letter to his linemen "You sacrifice your physical and mental well-being to protect me, which in turn allows me to provide care for my family…Now it is my turn to return the favor."
In 2014, he launched the Why Not You Foundation with the purpose of motivating and empowering the youth.
Comments
comments
Deion Sanders to be new Jackson State Head Football Coach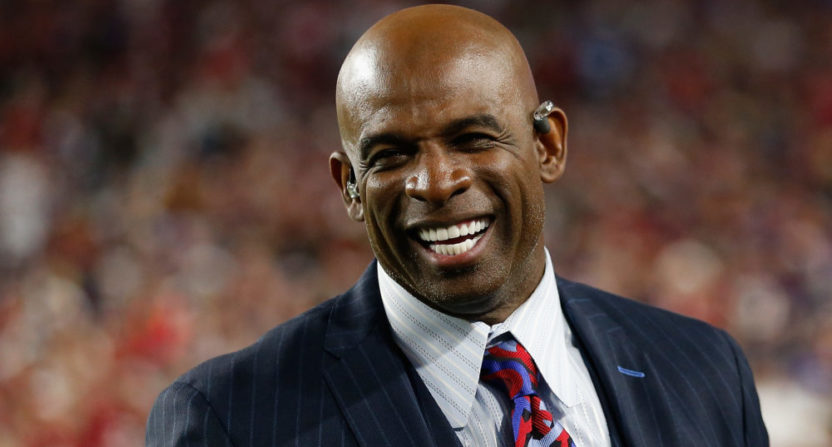 NFL Hall of Fame defenseman Deion Sanders announced Monday that he will be the new head coach at Jackson State, ESPN reports.
What We Know:
The legendary defensive back is currently the offensive coordinator at Trinity Christian School in Cedar Hill, Texas, where he will finish the season before preparing for his new role at Jackson State, which has pushed its season to the spring. "God called me to Jackson State," Sanders said on his podcast.
Deion Sanders officially named the 21st head football coach at Jackson State University #CoachPrime

Read more ➡️ https://t.co/BoOJm5Z6Hn#IBelieve x #BleedTheeBlue x #ProtectTheeBlock pic.twitter.com/EkkMHEqrHs

— Jackson State Athletics (@GoJSUTigers) September 21, 2020
Jackson State athletic director Ashley Robinson expressed the university's enthusiasm in a statement. "It's very big for Jackson State University. Not only for Jackson State University, this is very big for the country right now. Very big for the state of Mississippi. To Coach Prime, Jackson State University — a blue blood program full of Hall of Famers — it's just a great time."
Deion "Prime Time" Sanders takes over a program that most recently went 6-9 overall and a 5-5 conference record. The team's last winning season came in 2013. Sanders described his new opportunity as a "match made in heaven," and a "God move."
Sanders was a duel professional athlete, winning two Super Bowls and appearing in the Major League Baseball World Series. He is the only athlete to participate in both championship events.
Comments
comments
Fan at Chiefs-Texans Game Tests Positive for COVID-19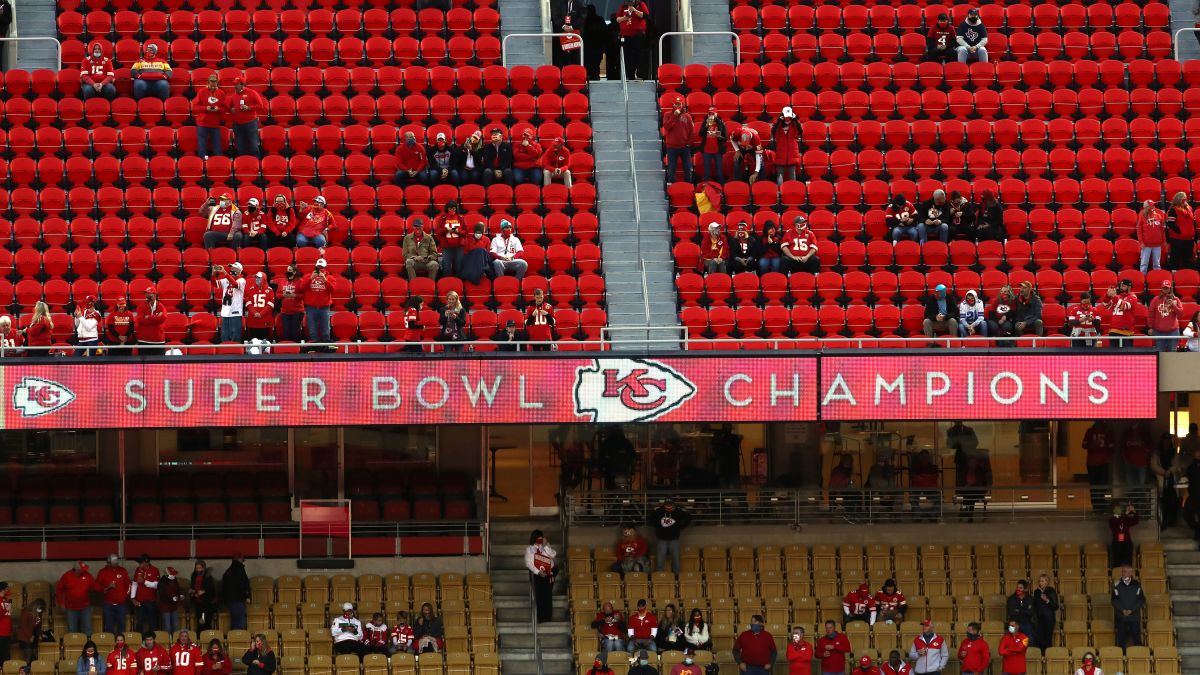 A fan who attended the Kansas City Chiefs-Houston Texans game on September 10th has tested positive for the coronavirus.
What We Know:
The Kansas City Health Department has confirmed that a person who was in attendance at the NFL season opener at Arrowhead Stadium has tested positive for COVID-19. The department has quarantined 10 other people for possible exposure to the virus as well.
The Chiefs were one of the few teams to allow in-person fans for Week 1. The team said that their protocol required all fans and personnel to wear face coverings while inside. Several other NFL teams have stated that they will not allow fans into stadiums for the rest of 2020.
The Chiefs defended themselves in their statement, saying that their contact tracing mechanisms and mask mandate limited potential exposure to a single seating zone of the stadium and allowed officials to identify all exposed people. The Chiefs have not made any announcements about allowing spectators for future games.
The Chiefs-Texans game was the first NFL game to be held in front of fans. The Chiefs, Dallas Cowboys, Cleveland Browns, Miami Dolphins, and Indianapolis Colts are the only teams that allowed fans to be in attendance at the start of the season. Arrowhead Stadium's capacity is approximately 76,000 and it has been reduced in accordance with coronavirus protocols. Almost 16,000 fans were in attendance for this game.
The Chiefs-Texans season opener was also in the news for the scene fans made before the game. Players from both sides held a "moment of unity" pregame and displayed messages supporting Black Lives Matter and racial justice. The fans in attendance could be heard on the broadcast booing the players during this moment.
The NFL has not made any official statements about this positive case of a fan. There is no official league-wide rule about having fans in stadiums. The NFL also announced seven new positive cases among players and team personnel in the latest round of testing.
Comments
comments
A'ja Wilson Wins WNBA MVP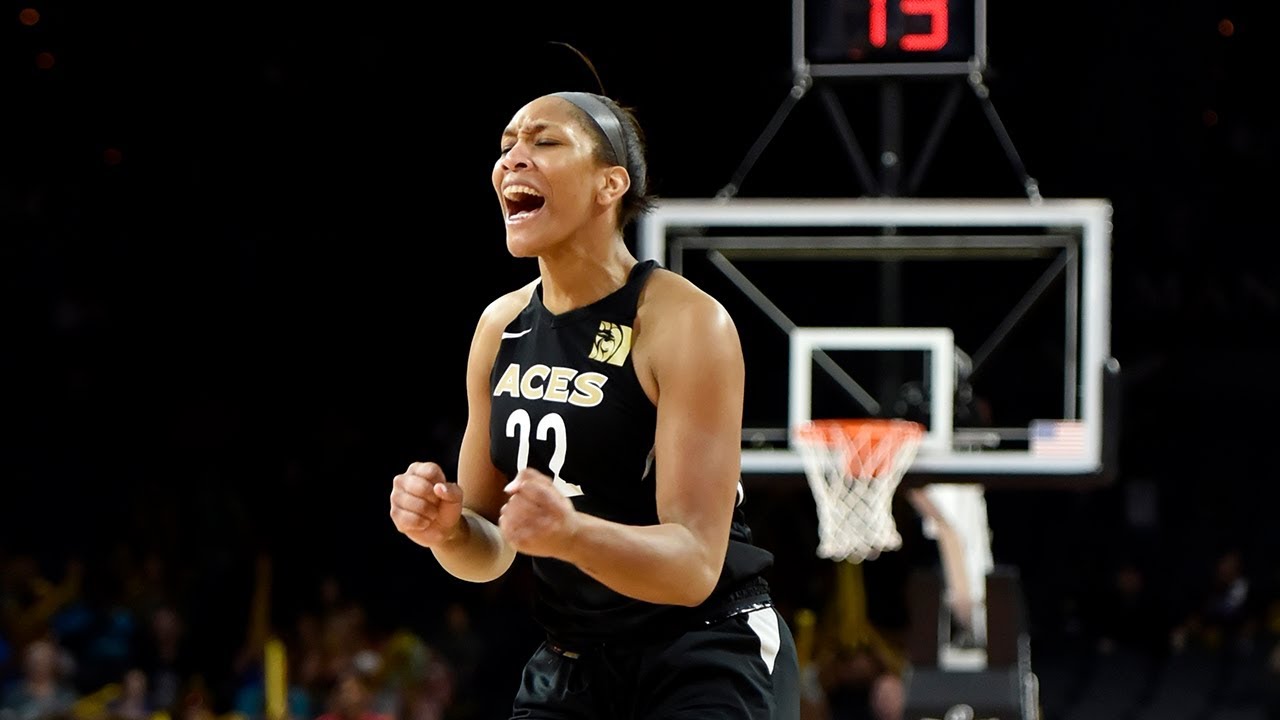 Las Vegas Aces forward A'ja Wilson was named the WNBA's MVP on Thursday.
What We Know:
A'ja Wilson has won the 2020 WNBA MVP. Crystal Dangerfield and Cheryl Reeve of the Minnesota Lynx won Rookie of the Year and Coach of the Year, respectively. Wilson is only in her third year as a professional and averaged 20.5 points, 8.5 rebounds, and 2 blocks per game.
Wilson earned 43 out of 47 first-place votes for the award. The Seattle Storm's Breanna Stewart finished in second place, and the Los Angeles Sparks' Candace Parker finished in third.
Wilson was surprised with the award by WNBA commissioner Cathy Engelbert on Thursday. She was given the honor in front of her teammates and called her family immediately afterward to share the good news.
"I was overwhelmed with emotion. I was probably crying before Cathy finished her speech . . . I needed my teammates to know I'm going to produce X amount of things every game, because that's how you win, when you can count on people. That's probably the biggest thing for me being MVP." – A'ja Wilson
The 6-foot-4 Wilson was the No. 1 pick in the 2018 draft and won Rookie of the Year that season.  She led the Aces to an 18-4 record and the best and the No. 1 seed. With Liz Cambage out of the bubble, Wilson stepped up her production across the board and improved upon her previous season in which she was named an All-Star.
Wilson and the Aces will face the Connecticut Sun in the semifinal round of the playoffs. Game 1 is scheduled for Sunday.
Comments
comments