Nancy Pelosi Shreds Donald Trump's State Of The Union Speech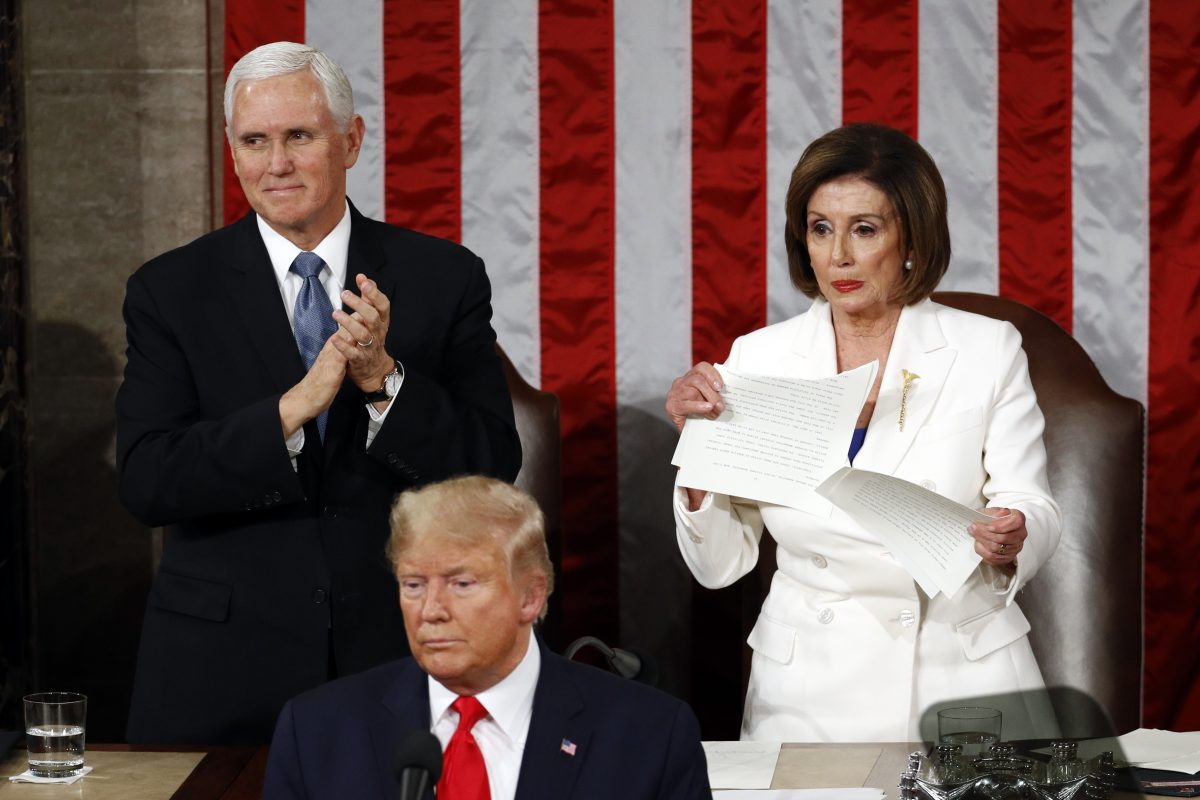 What We Know:
Pelosi felt very "liberated" taking a stand, while Republicans said she dishonored the house. Pelosi said the reason behind her act was simple, she felt his speech "was a pack of lies". She also added, "if that is what he is going to do, if that is what he is going to say as he's taking away disability benefits from people on Social Security, or he is dismantling Medicaid, or he is in court trying to undo the pre-existing condition. The list goes on and on… I tried to find one page I could spare that didn't have a lie on it."
This has become an overnight sensation and has been shared virally on television and the internet. Even some of Pelosi's critics admitted the memes created after this incident was genius. Fox's Steve Doocy said,

"She gave us something to talk about. She knew exactly what she was doing."

It turned the annual address into a clash between a president who said he is changing America for the better and a woman who is fed up with his lies. Several people wondered if Pelosi was purposely trying to replace one meme-worthy moment with another.
Several newspapers, such as The New York Times, replaced a photo of a stone-faced Pelosi to the livelier photo of Pelosi tearing President Trump's speech with the subheadline "Tensions Grow as He and Pelosi Swap Snubs."
After cable commentators bashed Pelosi for the tear, Pelosi's office had issued a statement to justify her actions. Pelosi said, "The manifesto of mistruths presented in page after page of the address tonight should be a call to action for everyone who expects truth from the President and policies worthy of his office and the American people."
Sean Hannity ignored everything that Pelosi had mentioned in her statement and targeted Pelosi by saying what she did was "one of the most classless things ever done in the history of the State of the Union". While Fox commentator Jason Chaffetz said, "I have never seen anybody act so childish in my life."
The man of the hour took to his online diary early in the morning to retweet anti-Pelosi tweets and many of them featured the hashtag #PelosiTantrum. Vice President Pence addressed the controversial moment on Fox and Friends saying "I wasn't sure if she was ripping up the speech or the Constitution".
Whether you agree or not, one thing is for certain, this incident caused people to talk. Hopefully, this conversation can lead to a better solution for the American people.
Comments
comments
Texas Waitress Receives $2,000 Tip, Restaurant Won't Process It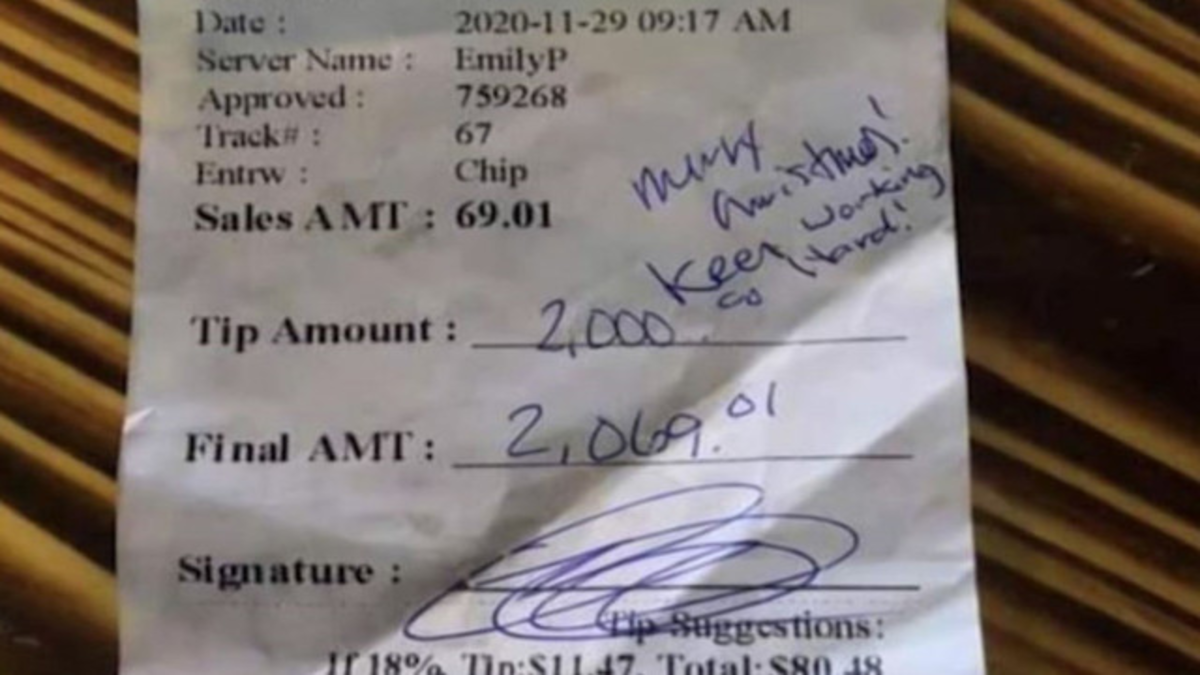 Emily Bauer, a waitress at Red Hook Seafood and Bar in San Antonio, Texas, received a $2,000 tip, but her excitement was cut short when she was told by the restaurant she wouldn't get a penny of it.
What We Know:
Bauer had only been a server for about 2 weeks when she went to work her shift on a busy Sunday. According to the news station KVUE, while working her tables, a man was seated in her section that she apologized to numerous times due to the service "being slow."
The man was very understanding and assured her it was okay and mentioned, "I've owned restaurants, and I understand how it is to be a server." He then when on to say, "You know what, just cancel the drinks, cancel the rest of everything and just give me my ticket." At first, Bauer didn't notice he had given her a $2,000 tip and with it a note that said, "Merry Christmas! Keep working hard!"
Bauer told the New York Times she started crying and she searched for the man, but he had left already. She went on to say, " "The first thing that I thought of was my kids. I would be able to finally have a Christmas to give them whatever they want or whatever they need."
Her excitement was quickly put to a stop after the restaurant told her they couldn't process a tip larger than $500.
Bauer stated, "I was sitting at a table and the other servers were congratulating me and [my manager] came over and was like, 'Rule No. 1. Never accept a tip like that because you're never going to get it."
Another server suggested that the restaurant give Bauer four separate tips of $500, but they refused. The customer later called the restaurant and said, "I don't understand why it's not being taken out if I have that money in my account."
She asked to speak with the man to express her gratitude, but her manager said they didn't have his information. Bauer explained how she had had a rough year, and she has prayed for a moment like that. The pandemic has changed things for her and her family, and she says, " "For somebody to just block my blessings, it's just like what can I do about it?" No response has been reported from the restaurant.
Comments
comments
Woman in Brazil Arrested after Baby Bump Discovered to be a Watermelon Full of Cocaine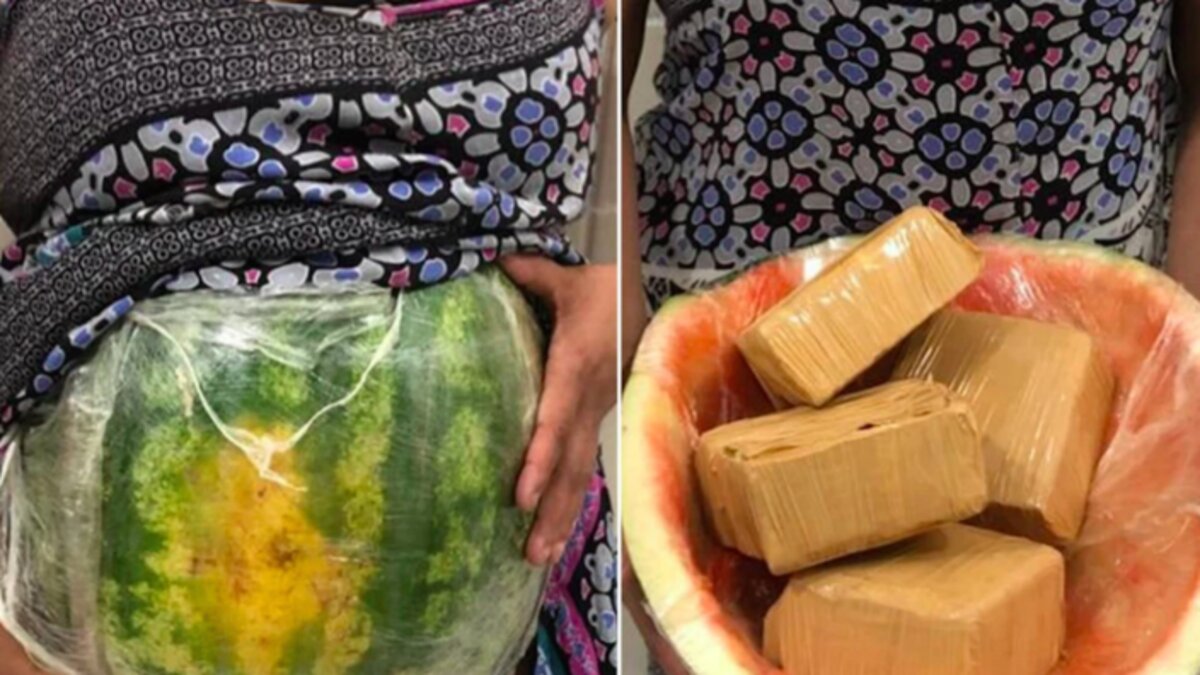 The old saying "necessity is the mother of invention" really worked out in real life with this juicy drug arrest in South America. That's where a woman had a "watermelon baby" to hide drugs.
What We Know:
According to the New York Post, a woman from São Paulo entered a bus to Rio de Janeiro. Originally first, she was thought to be pregnant, but she was inspected after authorities got a lead on a narcotic drug case. The lady's "baby bump" was a well-placed watermelon carrying four stones of cocaine paste.
After the inspection, the woman admitted to acquiring the cocaine in Paraguay. The bricks equaled to be around 4.5 pounds, and she states to have been smuggling them to Rio. The woman claimed that she earned 500 Brazilian reals, which equals to about $100.
She has since been arrested for her participation in the trafficking operation and is presently in jail in Guara on undisclosed charges. São Paulo military police seem to give her some tactics aids, describing the plot as "creativity without limit" on the official Facebook page.
Long seen as a market for cocaine from elsewhere in South America, Brazil has also become one of Europe's leading suppliers in recent years. Brazilian organizations are believed to have infiltrated ports and sent the narcotics on container ships bound for Europe, where the "business" is worth more than $10 billion. With this huge amount of money, a lot of people will risk their freedom for money. Gangs have also been known to use Paraguay to transport cocaine into Brazil from elsewhere in South America.
While it's unusual to assume that you're pregnant, many drug traffickers have been creating extensive ways to get cocaine across borders for ages. In 2018, police in Portugal and Spain captured 1,642 pounds of cocaine sneaked inside fresh pineapples reaching into the area from South America.
Comments
comments
DOJ Investigating Bribery Conspiracy Involving Presidential Pardons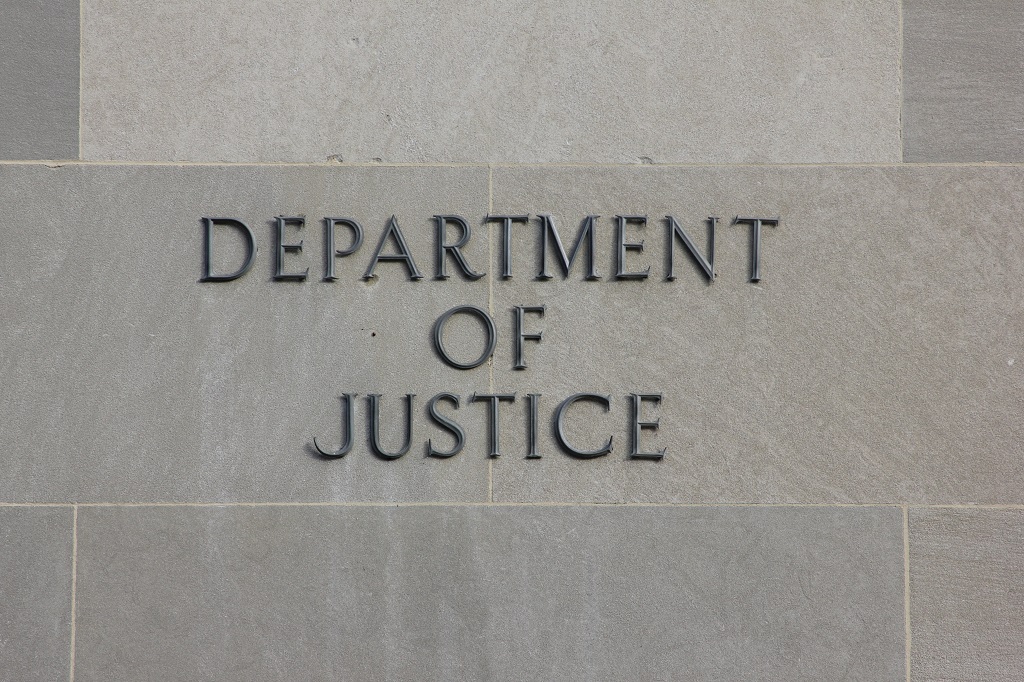 The U.S. Dept. of Justice is investigating an alleged scheme to bribe White House officials or related political committee with political contributions in return for a Presidential pardon, according to a court document unsealed on Tuesday.
What We Know:
A federal court order was signed by Chief Judge Beryl Howell on August 28th. It was filed after a government filter team was sorting through more than 50 digital devices as part of an investigation when they came across emails pointing to two alleged schemes.
The first scheme involved two individuals, whose names are redacted, who lobbied top White House officials to try to secure clemency of their offenses. The second scheme deemed a "bribery conspiracy," alleges that "a substantial political contribution [was exchanged] for a presidential pardon or reprieve of sentence" by an individual whose name is being kept confidential.
The emails recovered by the filter team were subject to speculation on whether the government can seize them or the attorney-client privilege protected them. Chief Judge Howell ruled that the emails were not protected because them emails were sent to someone who is not a lawyer. "The attorney-client privilege applies only when the participants in the communication are the client and the client's attorney, who is a 'member of the bar,' " Howell wrote.
Judge Howell's 18-page opinion offers some details about the case and the anonymous perpetrators. According to the document, no one appears to have been charged in connection to the investigation; however, the person seeking a pardon surrendered to the custody of the Bureau of Prisons, suggesting that person has already been convicted of a crime.
Pardon investigation is Fake News!

— Donald J. Trump (@realDonaldTrump) December 2, 2020
According to the US Pardon Attorney's office, President Trump has granted 29 pardons and commuted 16 people's sentences during his presidency. The most recent of his pardons went toward is his former national security adviser Michael Flynn,  who was charged with lying to the FBI, hiding undisclosed lobbying for Turkey, and other potential crimes. Trump's lawyer Rudy Giuliani has also reportedly discussed the possibility of receiving a preemptive pardon before the end of the President's term, according to The New York Times.
In response to the events, President Trump called the investigation "Fake News!" on Twitter.
Comments
comments