Burlington Middle School Raises Black Lives Matter flag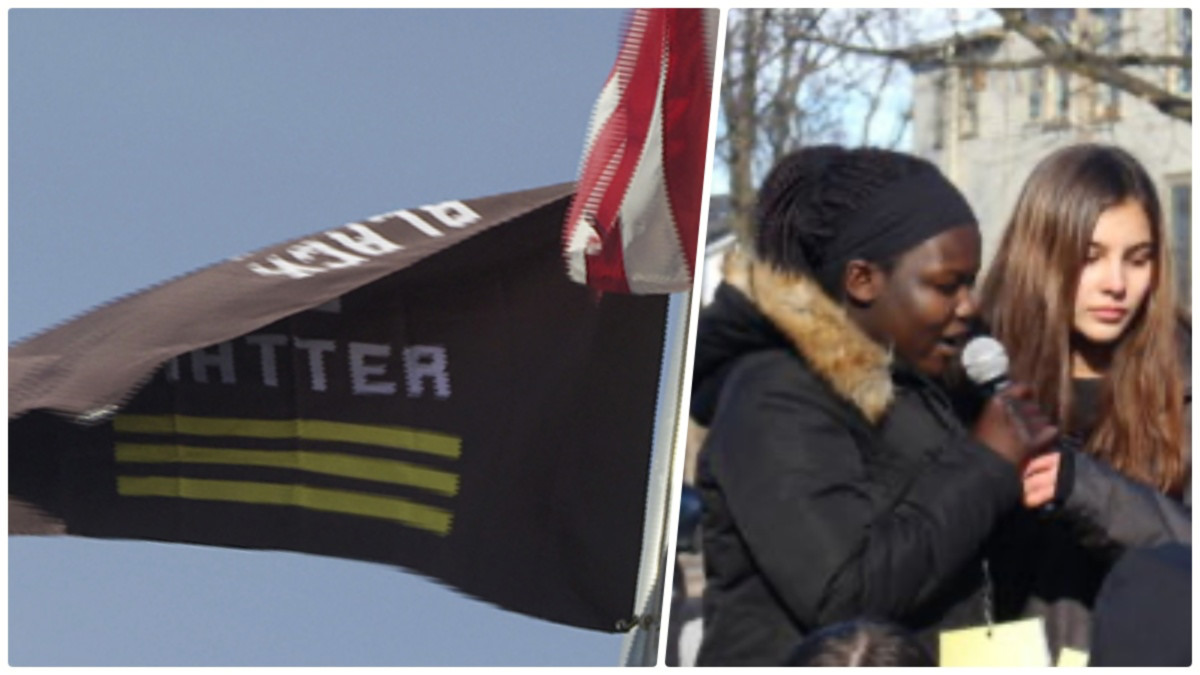 Edmunds Middle School students finally raised the Black Lives Matter (BLM) flag; after working on getting the flag-raising approved for years.
What We Know:
Firstly, in November, the Burlington School Board agreed to let the students raise the Black Lives Matter Flag. Edmunds paused classes for both Middle and Elementary School students to hold the afternoon flag-raising ceremony.

According to a report from Burlington Free Press, members of the Youth Participatory Action Research Collective submitted a proposal to the Burlington School District School. The request moved if the student could fly the Black Lives Matter flag on campus on Tuesday, November 12.

The proposal expressed that the students wanted to raise the BLM flag in the Spring. The students requested the flag-raising be done opening of Black History Month in February and taken down in June.

The Burlington School Board passed the proposal unanimously.

Some of the students commented on why this was important to them. In a press release from Burlington School District, Henry Tornwini, an Edmunds Middle School student, advised that, "Students of color make up 28% of the Edmund Middle School Community."

Also, Greta Ketterling, an 8th grader said, "We've had so many issues with just not being educated about the things that the black community goes through everyday and the struggles people of color have had."
Edmunds Middle School is one of many schools to raise the Black Lives Matter flag in recent years. The Middle School surely can add themselves to the flag pack: Burlington High School, Montpelier High School, Rutland High School, and Champlain Valley Union High School.
Comments
comments
Georgia School From Viral Photo Temporarily Closes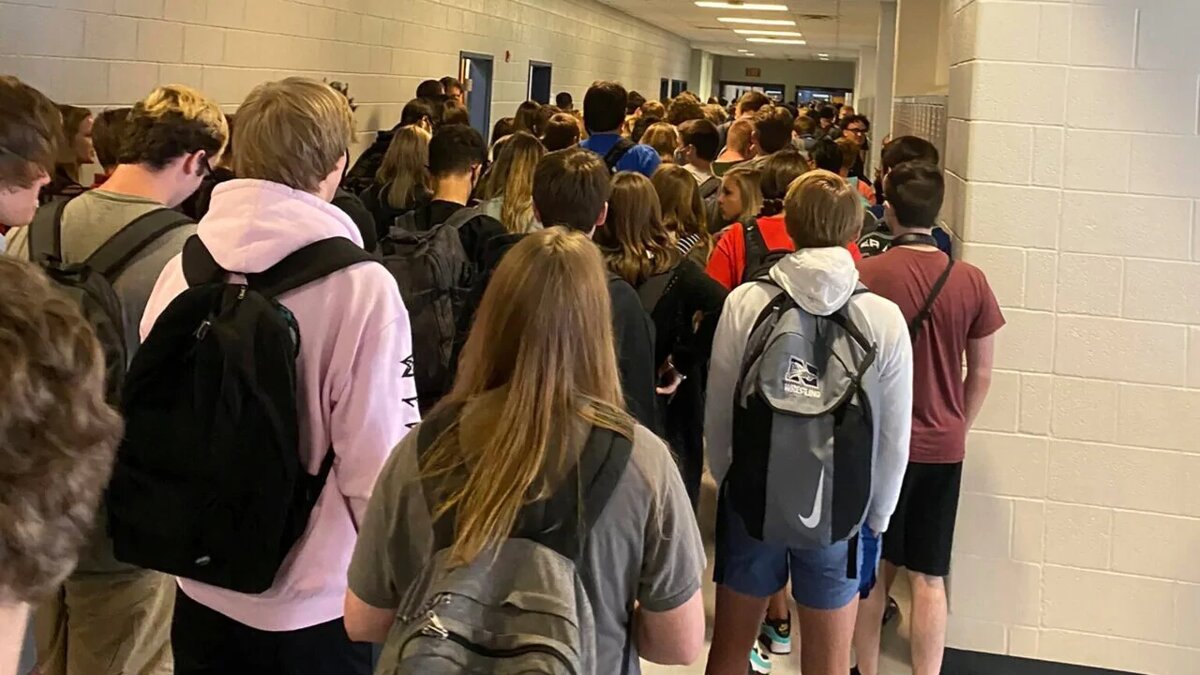 North Paulding High School will temporarily move to online learning after nine students and staff members tested positive for the coronavirus.
What We Know:
North Paulding High School opened its doors for the 2020-2021 school year on August 3rd and they've already closing them again, just a week later. Six students and three staff members tested positive for COVID-19, prompting the school to temporarily switch to online learning and cancel all extracurricular activities for the time being. The school sent a letter to parents and guardians on Sunday, saying that the building will be closed for Monday and Tuesday. A decision will be made on Tuesday regarding in-person learning.
Located in Dallas, Georgia, North Paulding High School made headlines last week after photos went viral showing students tightly packed in hallways, many of them without face coverings.
Two students were suspended for taking the photos and posting them to social media. One of the suspended students, Hanna Watters, spoke to news outlets about her story, saying she was concerned about everyone's safety and that her suspension was "some good and necessary trouble". Watters was originally suspended for using her phone in the hallway, using social media at school, and posting photos of minors without consent. The school reversed her suspension.
According to students, the school is not requiring face coverings or social distancing. Superintendent Brian Otott said, "Wearing a mask is a personal choice and there is no practical way to enforce a mandate to wear them." Before the school year began, several football players at North Paulding also tested positive for coronavirus.
Other Georgia school districts are encountering similar problems. In Gwinnett County, around 260 staff members either tested positive for coronavirus or were exposed to it. In Cherokee County, over 250 students are in quarantine due to exposure to the virus.
Comments
comments
New York Governor Announces All Schools Are Cleared to Reopen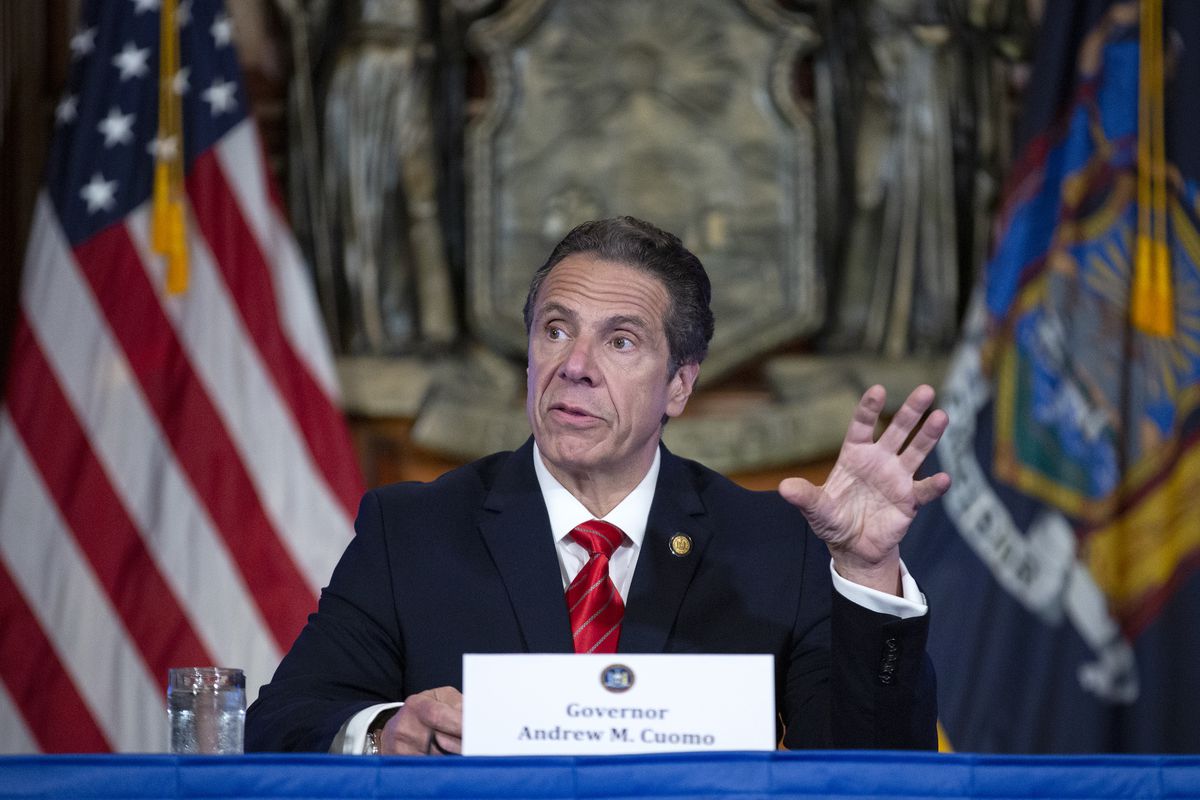 On Friday, Governor Cuomo of New York announced that students statewide are allowed to return to school for a new school year.
What We Know:
Many school districts have prompted their teachers to start in-person classes a few days a week, while some can learn remotely. "Everywhere in the state, every region is below the threshold that we established," Cuomo said during a conference call. "If there's a spike in the infection rate, if there's a matter of concern in the infection rate, then we can revisit."
In reality, the COVID-19 virus numbers among younger populations have been increasing. According to the NYC Health Department, New York has 223,876 confirmed cases as of today.
On Wednesday, Mayor Bill de Blasio announced COVID-19 checkpoints would be put in place at key entry points across the city as it continues to fight off the virus. Locations will vary throughout the city and de Blasio has partnered with transportation and tourism companies, including hotels, trains, and transportation rental companies, to ensure the checkpoints.
The students have a choice to do in-person school, remote, or a "hybrid" mix. Cuomo said, "New Yorkers will decide what they want to do and how they want to do it. This is up to them." Masks are required and social distancing is enforced during the schooling process.
Governor Cuomo has a plan for returning as he posted in a tweet,
As schools reopen NYS is requiring all school districts to:
1) Post their remote learning plans & their testing/tracing plans online
2) Set dates for 3-5 discussion sessions with parents & community (prior to Aug 21)
3) Have at least one separate discussion with teachers alone
The 749 school districts are required to file a reopening plan with the state Health and Education departments. The Health Department must then approve the district's plan in order for their school to reopen.
Comments
comments
Arizona Teacher Fined $2,000 For Quitting Amid COVID-19 Pandemic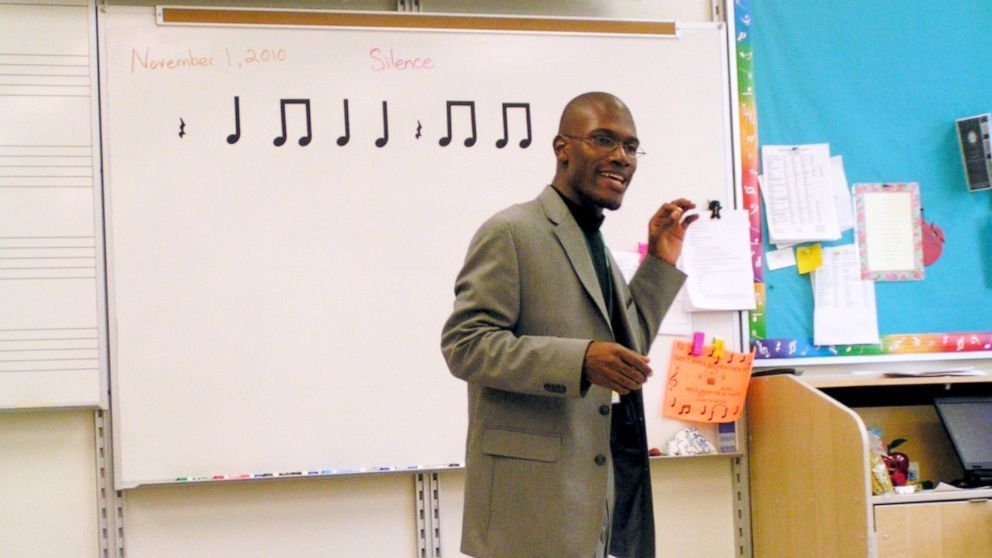 Fifteen-year educator Tavious Peterkin was gearing up to start his first year at the Dysart Unified School District in Arizona this month before quitting over coronavirus concerns, the Hill reports.
What We Know:
Peterkin was initially told to begin preparing online lessons with the school returning to in-person classes in October. However, Arizona schools reopened Tuesday with a rotating schedule where teachers instruct from home one day and then from an empty classroom the next.
Peterkin, a band and chorus teacher, was concerned about students' inability to play instruments or properly sing while wearing a mask and feared the virtual instruction from the classroom. "It was the face-to-face instruction that was the major red flag. Teaching virtually from the classroom setting did raise some concerns for me," he told Good Morning America. He requested to teach music theory this fall, and the schools' administration suggested he speak to Human Resources. He later resigned on July 20. "I love kids, and I'm very passionate about what I do. Had there not been a pandemic, I would've never resigned. I was excited about making my mark in a new district. I was going to be building the program. It meant a lot to me to be there," Peterkin added.
His concerns did not come without a cost, however. There was a "liquidation damage clause" wrapped into his contract that is requiring him to pay $2,000 to the Dysart Unified School District as a result of his resignation. Believing that he was making the right decision for the safety of himself and his family, Peterkin questioned why he needs to forfeit money to a school that has not paid him anything.
The district stated that though they understand the difficult times, they have a responsibility to keep a full-time staff. "While we understand that these are challenging times for everyone, our mission to educate remains, and we cannot do that without a full team of staff. If employees leave unexpectedly, we will have immediate, and in many cases, hard to fill positions open. This ultimately impacts our students, who need committed teachers from day one."
According to an ABC affiliate in Phoenix, three Arizona teachers in Gila County tested positive for COVID-19, and one died after teaching virtual courses from the same room Mr. Peterkin was expected to teach in.
Peterkin has since started his own online school to continue teaching throughout the coronavirus pandemic.
Comments
comments