Vanessa Bryant Posts Heartbreaking Instagram Post Grieving the Loss of Kobe and GiGi Bryant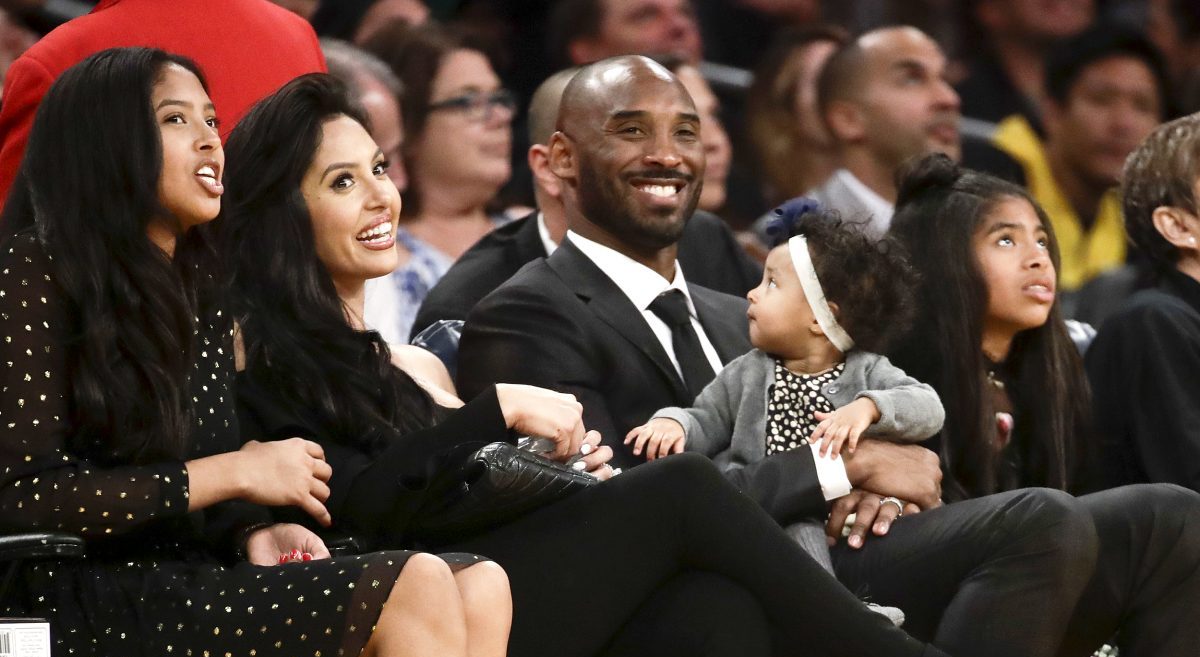 Vanessa Bryant released a heartbreaking Instagram post. Bryant shared how difficult it Is grieving the loss of the love of her life and their daughter.
What We Know:
First, Bryant shared how difficult it Is grieving the loss of the love of her life and their daughter.
She wrote, "My brain refuses to accept that both Kobe and Gigi are gone. I can't process both at the same time. It's like I'm trying to process Kobe being gone but my body refuses to accept my Gigi will never come back to me."
Bryant continued, "It feels wrong. Why should I be able to wake up another day when my baby girl isn't being able to have that opportunity?! I'm so mad. She had so much life to live." Furthermore, the grieving widow wrote, "Then I realize I need to be strong and be here for my 3 daughters. Mad I'm not with Kobe and Gigi but thankful I'm here with Natalia, Bianka and Capri."
Finally, she wrote, "God, I wish they were here and this nightmare be over. Praying for all of the victims of this horrible tragedy. Please continue to pray for all."
https://www.instagram.com/p/B8ZavYwDZ5y/?utm_source=ig_web_copy_link
Bryant said she wants to share her grieving process in case there's anyone out there who's experiencing a similar loss.
The deaths of Kobe, 41, his 13-year-old daughter Gianna, the six other passengers and, pilot Zobayan, still linger as almost all of the world grieves. Importantly, our thoughts and prayers are with Vanessa and her 3 daughters.

According to the Denver Channel, the case of the helicopter crash is still uncertain. The National Transportation Board said in a report that the helicopter manifested no clear indications of severe engine failure before it crashed close to a mountain bike trail. Agent officials say it could take 12 to 24 months for them to release their final report on the crash. 
Our thoughts and prayers are with Vanessa Bryant, her 3 daughters, and the families of the other victims involved.
Comments
comments
NBA Fines Draymond Green For Comments About Devin Booker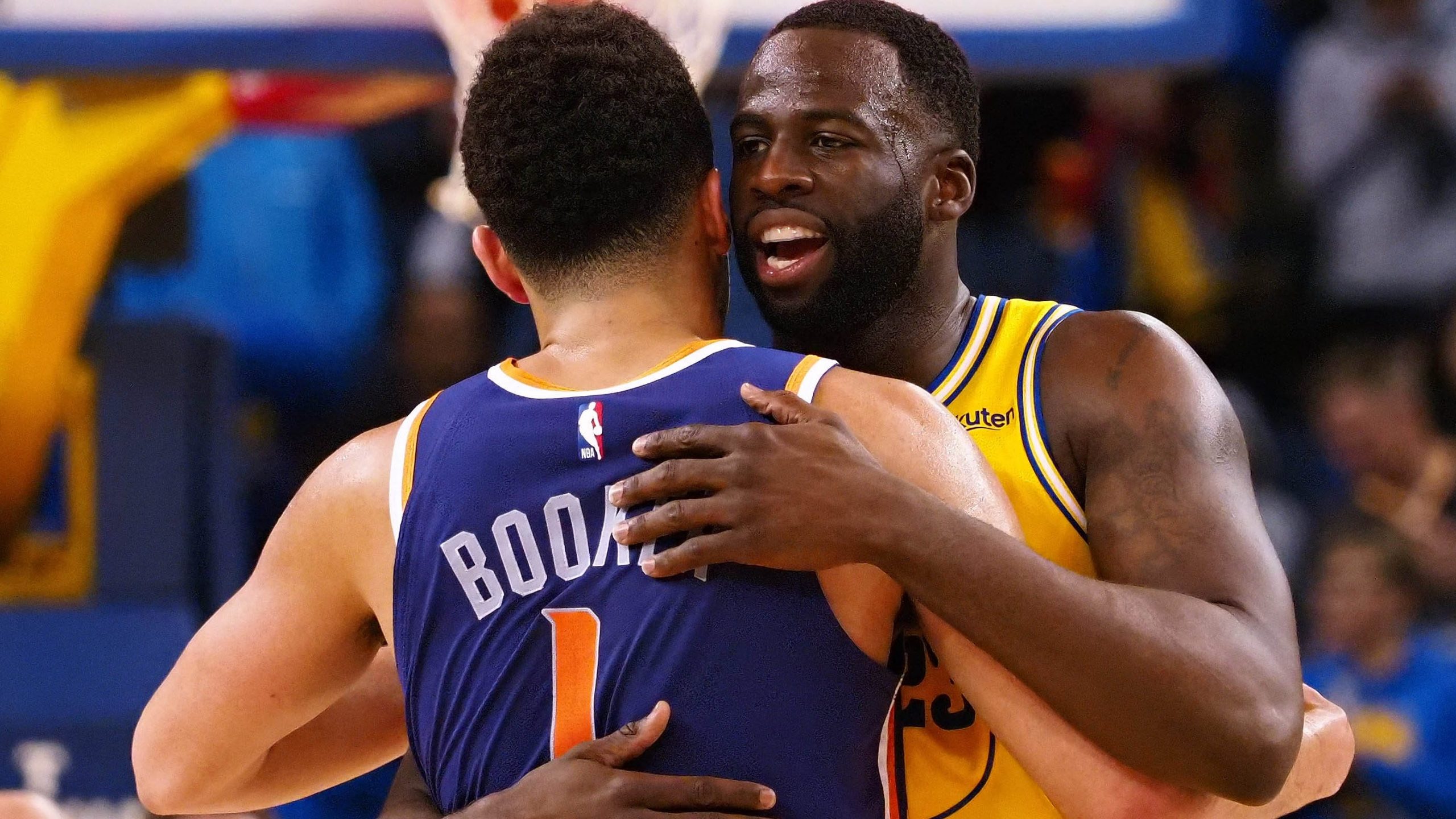 Golden State Warriors forward Draymond Green has been fined $50,000 for comments he made about Devin Booker on TNT's "Inside the NBA," according to Chris Haynes of Yahoo Sports.
What We Know:
Draymond Green appeared as a guest analyst on "Inside the NBA" on Friday. He joined Ernie Johnson, Shaquille O'Neal, and Kenny Smith to talk basketball and make fun of Charles Barkley. Green provided his expertise to breakdown tape from the day's games and the group debated about the end-of-season awards. However, it was what Green said about Phoenix Suns guard Devin Booker which ruffled some feathers.
"It's great to see Book playing well and Phoenix playing well but get my man out of Phoenix. It's not good for him, it's not good for his career," Green said while discussing the Suns' surprising success in the bubble. When Ernie Johnson asked Green if he was tampering, he didn't even try to hide it.
well this just happened pic.twitter.com/ZeVyNp8Blw

— Rob Perez (@WorldWideWob) August 7, 2020
Maybe the Suns heard Green's comments and wanted to prove him wrong because they went out on Saturday and beat the Miami Heat behind Booker's 35 points, climbing to 5-0 and continuing their undefeated streak in the bubble.
Suns center Deandre Ayton was asked about Green's comments on "The Woj Pod" with Adrian Wojnarowski. He commented, "We definitely heard that noise. It was promoted everywhere. It's just outside noise. Book is a dude who really maintains focus, and he just wants to win."
The NBA really wants to deter tampering of any kind. It's rare to see players like Green punished for tampering because player-to-player recruitment in the NBA is so common and rarely enforced. In 2018, former Lakers executive Magic Johnson was fined for comments he made about Giannis Antetokounmpo. The same season, LeBron James publicly said he would love to play with Anthony Davis and he was not fined. Both James and Johnson made public comments about players who were under contract with other teams, but it is usually executives who get punished for tampering, not players. Green's comments about Booker could be a sign that the league will be harder on players for comments they make publicly.
Green is a three-time champion and former NBA Defensive Player of the Year. He is no stranger to tampering, admitting that he recruited Kevin Durant in 2016 while he was still under contract with Oklahoma City.
Comments
comments
WNBA Players Wear Shirts Supporting Kelly Loeffler's Opponent
Several WNBA teams wore "Vote Warnock" shirts ahead of their Tuesday night games. Reverend Raphael Warnock is Georgia Senator Kelly Loeffler's opponent in the upcoming November Election.
What we know:
The "Vote Warnock" shirts were sported by several teams, including the Atlanta Dream, which Loeffler co-owns. Loeffler recently came under fire for calling on the WNBA to end their support of Black Lives Matter. The WNBA continues their support of the movement with warm-up shirts, signs on the court, and displays during the national anthem. The WNBA Players Association has demanded Loeffler step down from her role as Atlanta Dream co-owner.
Don't boo…VOTE 🗳

Register to vote at https://t.co/zXnPqmFZQ7 #Vote2020 pic.twitter.com/4yMmEqgXMS

— Chicago Sky (@chicagosky) August 4, 2020
Loeffler responded to the shirts with a statement: "This is just more proof that the out of control cancel culture wants to shut out anyone who disagrees with them." She added, "It's clear that the league is more concerned with playing politics than basketball." The players have received support from fans and politicians, including Stacey Abrams and Warnock himself. According to the New York Times, Abrams is an advisor to the WNBA Players Association and was consulted on the idea for the shirts. Warnock said that he was "proud to stand" with the players and that they showed "courage and resolve."
Loeffler was appointed to the Senate by Governor Brian Kemp after former Senator Johnny Isakson resigned. Before the backlash for opposing Black Lives Matter, Loeffler was investigated for insider trading after making mysterious stock trades before the coronavirus became a pandemic in the U.S. After she denounced Black Lives Matter, corporate donors Sony and Target have disagreed with her and said that they would reconsider their support of her campaign.
Elizabeth Williams, center for the Atlanta Dream, posted a picture of herself wearing the "Vote Warnock" shirt, calling for her followers to kick out Loeffler and embrace the spirit and vision of the late John Lewis.
We are @wnba players, but like the late, great John Lewis said, we are also ordinary people with extraordinary vision. @ReverendWarnock has spent his life fighting for the people and we need him in Washington. Join the movement for a better Georgia at https://t.co/hC8iF9urak pic.twitter.com/mvN5e9m4oO

— Elizabeth Williams (@E_Williams_1) August 4, 2020
Comments
comments
Lakers Lebron James still Having Trouble Adjusting To Life Inside The Bubble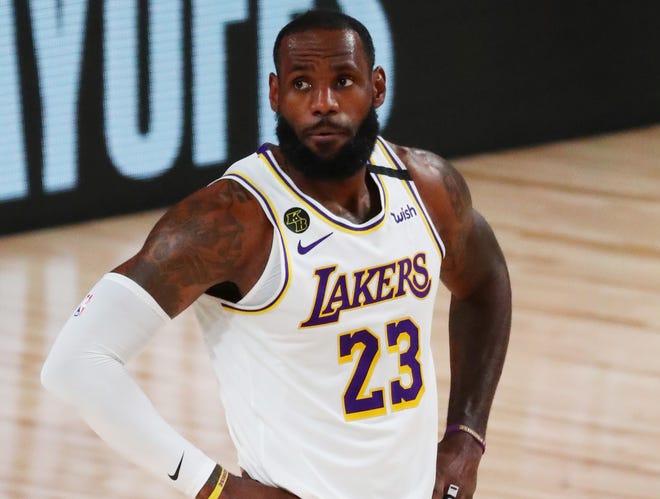 Los Angeles Lakers star Lebron James hasn't exactly been enjoying his life in the NBA Bubble. But it's for a very simple reason.
What We Know:
Life in the bubble has been challenging for many players due to the strict measures of isolation required by the players. But Lebron's reason for not being able to adjust is due to missing his family.
"I miss the hell out my family," James said after the Lakers win over the Utah Jazz on Monday. "My wife, my kids, my mother. And so on and so on. So, it's a huge challenge."
With many players deciding to opt-out of the NBA restart for personal reasons, mostly due to family. So, this is a challenge that James accepted. Not only did he want to help the Lakers win their 17th championship and his fourth, he wanted to use the NBA's platform to speak out on systemic racism.
"It's given us the opportunity to every single day about, feel passionate about, whatever is going on in your personal life, whatever is going on in society and us trying to make a change," James said. "It's being dynamic and being heard."
James has an audience even when there are no microphones and cameras. The league's player's want to hear what he has to say.
James's teammates have also spoken out about social injustice, such as Anthony Davis and Javale Mcgee.
James has always had a presence when discussing social matters are concerned and has maintained a great family image and bond via social media. So, it's only fair for him to showcase how is absence from his family is affecting him.
Comments
comments