Morehouse College Polo Club Certified by US Polo Association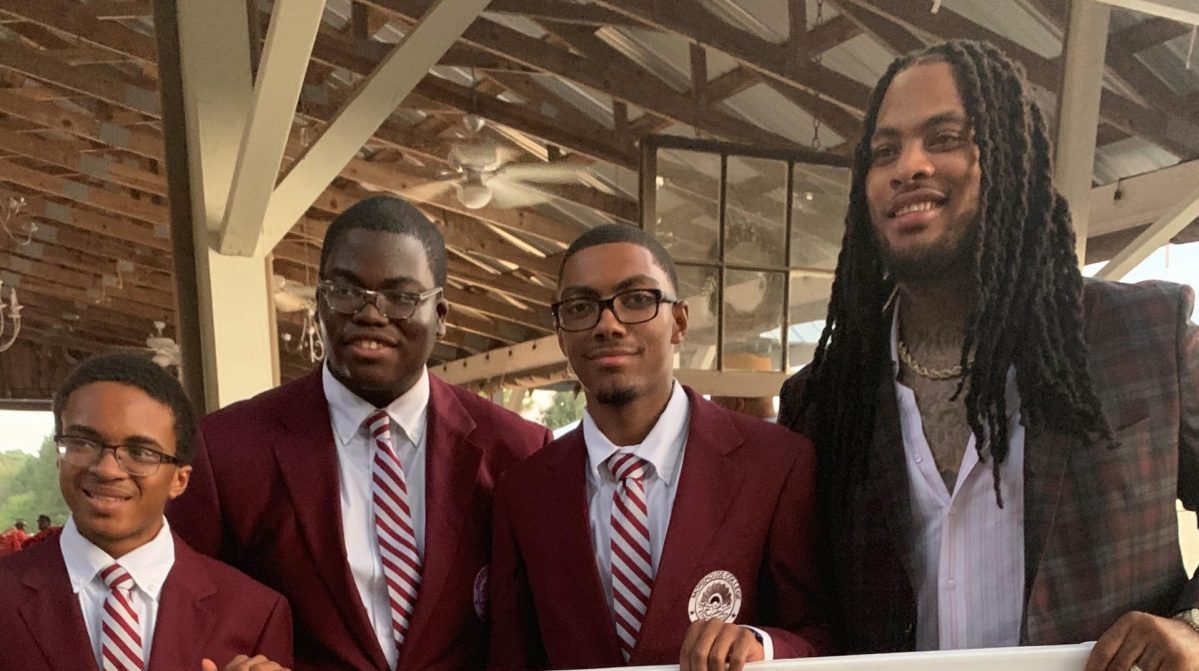 Morehouse college has exceeded its excellence yet again by becoming the first HBCU to have a certified Polo team.
What We Know:
The Morehouse Polo club idea started back in 2019 by students Rian Toussaint, Justin Wynn, and Caleb Cherry, along with an Atlanta entrepreneur Miguel Wilson, who co-founded the idea.
Caleb Cherry's coach originated this idea before anything took place. He suggested that he could make this happen due to the fact that he started playing polo five years ago.
Morehouse College recently received official notice from the U.S Polo Association about their membership, making it into the organization.
The students received a number of scholarships that lead them to support the funding of this polo team. Along with access to the proper gear, riding lessons, and competing internationally with other teams. Wilson's Ride the Olympics Foundation also helped contribute to their funding.
"Just so there is no confusion this is the first HBCU team in history," Wilson said.
Morehouse has achieved so much and is known for making history in the African American community.
Comments
comments
Deion Sanders to be new Jackson State Head Football Coach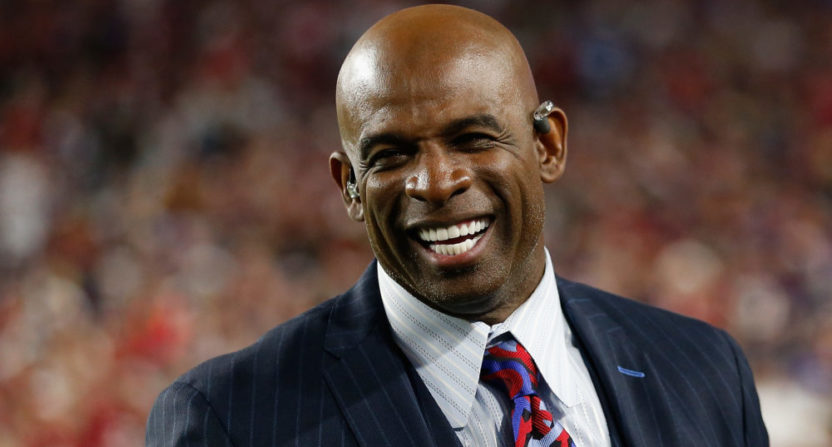 NFL Hall of Fame defenseman Deion Sanders announced Monday that he will be the new head coach at Jackson State, ESPN reports.
What We Know:
The legendary defensive back is currently the offensive coordinator at Trinity Christian School in Cedar Hill, Texas, where he will finish the season before preparing for his new role at Jackson State, which has pushed its season to the spring. "God called me to Jackson State," Sanders said on his podcast.
Deion Sanders officially named the 21st head football coach at Jackson State University #CoachPrime

Read more ➡️ https://t.co/BoOJm5Z6Hn#IBelieve x #BleedTheeBlue x #ProtectTheeBlock pic.twitter.com/EkkMHEqrHs

— Jackson State Athletics (@GoJSUTigers) September 21, 2020
Jackson State athletic director Ashley Robinson expressed the university's enthusiasm in a statement. "It's very big for Jackson State University. Not only for Jackson State University, this is very big for the country right now. Very big for the state of Mississippi. To Coach Prime, Jackson State University — a blue blood program full of Hall of Famers — it's just a great time."
Deion "Prime Time" Sanders takes over a program that most recently went 6-9 overall and a 5-5 conference record. The team's last winning season came in 2013. Sanders described his new opportunity as a "match made in heaven," and a "God move."
Sanders was a duel professional athlete, winning two Super Bowls and appearing in the Major League Baseball World Series. He is the only athlete to participate in both championship events.
Comments
comments
Barack Obama Memoir to be Released November 17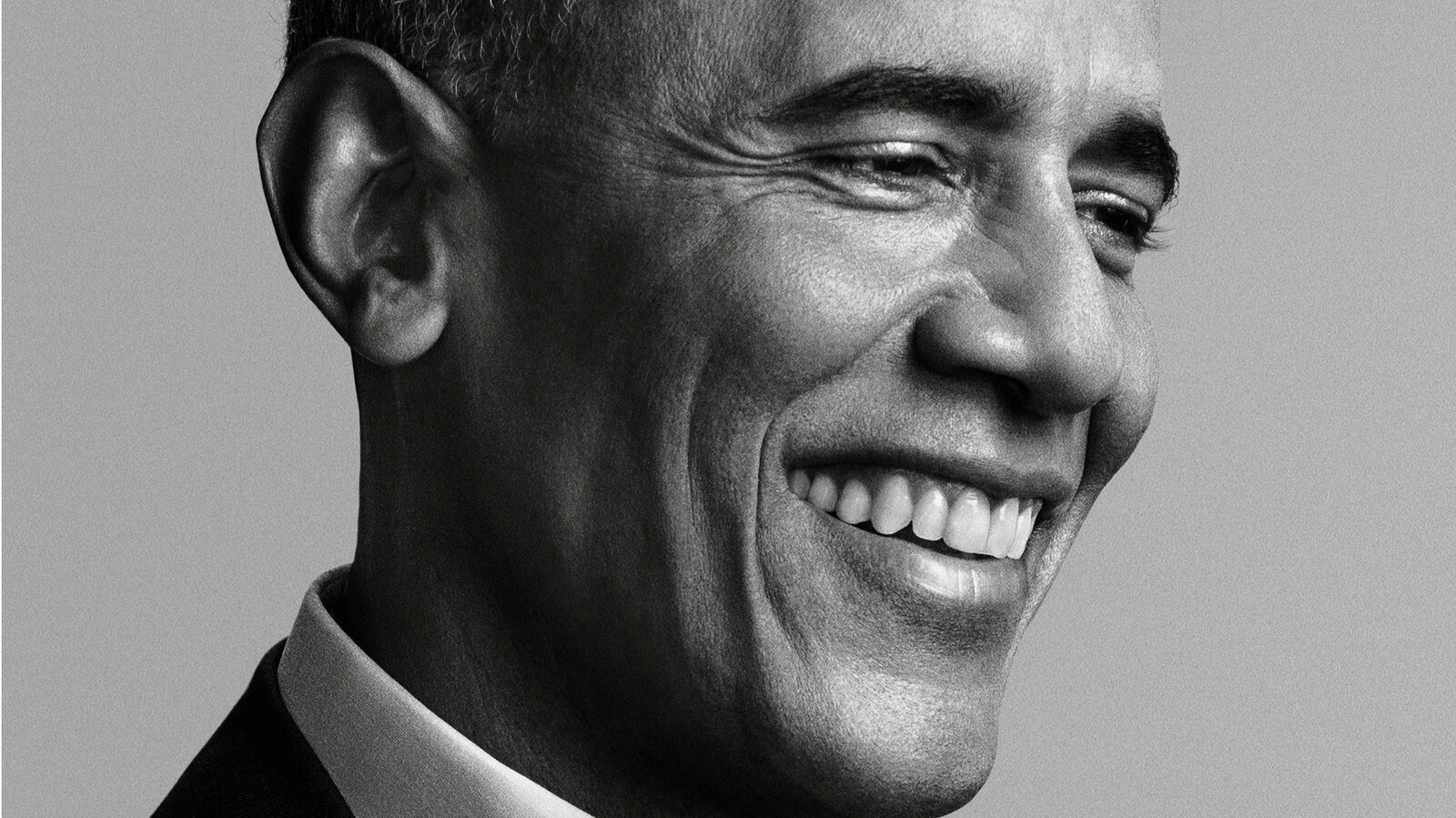 The former president announced Thursday that he will be releasing the first volume of his long-awaited memoir two weeks after the election, the Chicago Tribune reported.
What We Know:
Obama's book will be titled A Promised Land and will cover his rise to the White House as well as his first term. The 768-page book is the first of the president's memoirs. Though the second book has not yet been announced, it is expected that more will follow.
There's no feeling like finishing a book, and I'm proud of this one. In A Promised Land, I try to provide an honest accounting of my presidency, the forces we grapple with as a nation, and how we can heal our divisions and make democracy work for everybody. pic.twitter.com/T1QSZVDvOm

— Barack Obama (@BarackObama) September 17, 2020
"I've spent the last few years reflecting on my presidency, and in 'A Promised Land' I've tried to provide an honest accounting of my presidential campaign and my time in office: the key events and people who shaped it; my take on what I got right and the mistakes I made; and the political, economic, and cultural forces that my team and I had to confront then — and that as a nation we are grappling with still," an Obama statement read.
He added that the book details some of his own feelings about the times we are living in today and how we can work to get back on the right track. The work is expected to do incredibly well with sales, already announcing its printing of 3 million copies. James Daunt, CEO of Barnes & Noble, believes the book has the potential to compete with Harry Potter. "This will be a book of rare consequence. That it will sell as no other book has done since July 21, 2007 is immensely cheering to booksellers," he stated.
A Promised Land is not the first book from President Obama, who has been referred to as the best literary president since Abraham Lincoln. He also authored Dreams from My Father and The Audacity of Hope before his race for the White House in 2008.
The memoir's release date was set for November 17th so as to not overshadow the importance of this year's election.
Comments
comments
Survey Finds "Shocking" Lack of Holocaust Knowledge Among Millennials, Gen Z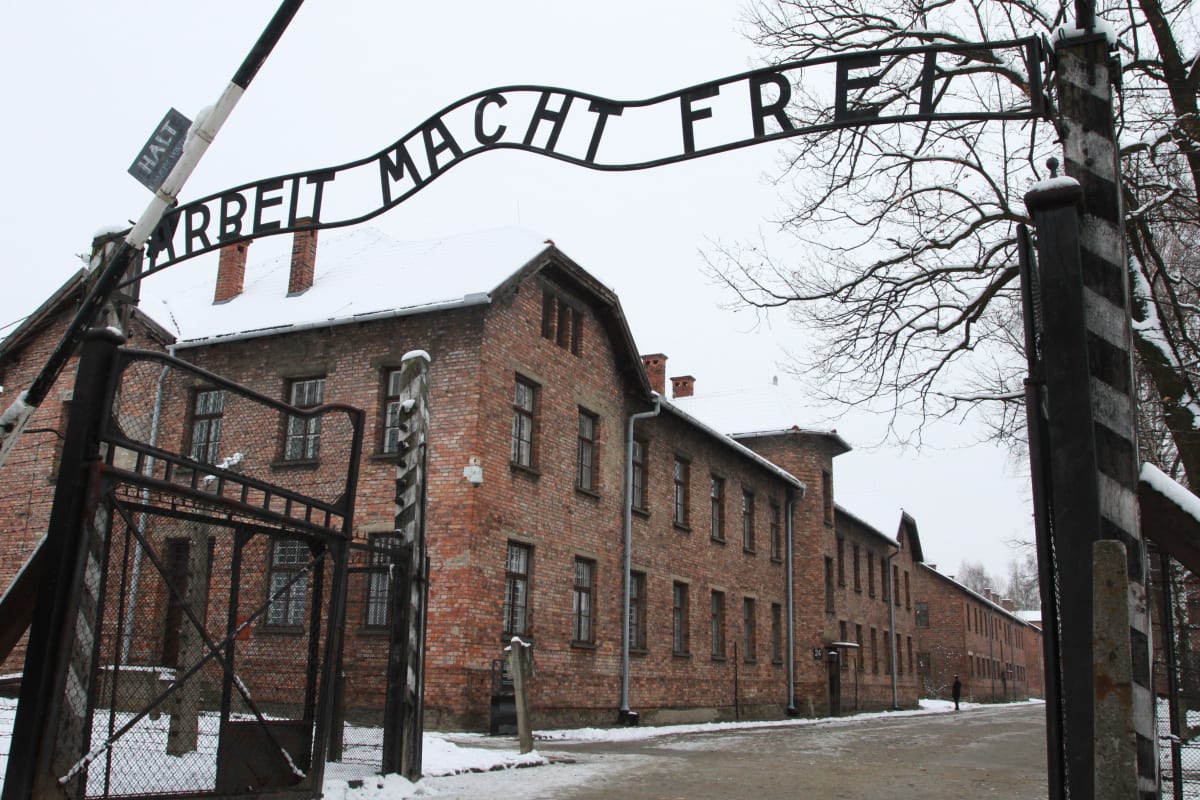 A nationwide survey released on Wednesday showed a "worrying lack of basic Holocaust knowledge" among adults under 40, including over 1 in 10 respondents who did not recall ever having heard the word "Holocaust" before.
What We Know:
The U.S. Millennial Holocaust Knowledge and Awareness Survey, touted as the first-ever 50-state survey on Holocaust knowledge among Millennials and Generation Z, showed that many of the respondents were unclear about the basic facts of the genocide. 63% of respondents did not know that 6 million Jews were murdered in the Holocaust, with over half of those thinking the death toll was fewer than 2 million. During World War II, over 40,000 concentration camps and ghettos were established but almost 50% of those surveyed could not name a single one.
"The most important lesson is that we can't lose any more time," said Greg Schneider, executive vice president of the Conference on Jewish Material Claims Against Germany, which commissioned the study. "If we let these trends continue for another generation, the crucial lessons from this terrible part of history could be lost."
The Holocaust was the state-sponsored mass persecution and murder of millions of people under the Nazi regime, led by Adolf Hitler. The genocide campaign targeted those who Hitler, and therefore the government, believed to be "biologically inferior". These were rooted in ideas of homophobia and anti-Semitism as well as targeting those with disabilities. Through the use of concentration camps, gas chambers, firing squads, and other methods, the Nazi regime targeted the Jewish people in particular, killing nearly 2 of every 3 European Jews by 1945.
The survey's data came from 11,000 interviews that were conducted across the country by either phone and online with a random, demographically representative sample of respondents ages 18 to 39. The data collection was led by a task force that included Holocaust survivors, museum historians and experts, nonprofits, and educational institutions. The Claims Conference, a nonprofit that works to secure material compensation for Holocaust survivors and commissioned the survey, said the lack of Holocaust knowledge demonstrated in the study is "shocking" and "saddening".
Besides raising concerns about Holocaust ignorance, the study also raised concerns about Holocaust denial. Only 90% of those surveyed believed the Holocaust happened with 7% saying they were not sure and 3% denying that it happened. In one of the more shocking revelation from the survey, is 11% of respondents believe Jews caused the Holocaust. In New York, the state with the largest Jewish population, that number rises to 19%.
"There is no doubt that Holocaust denial is a form of anti-Semitism," said Deborah Lipstadt, a professor of modern Jewish history and Holocaust studies at Emory University in Atlanta. "And when we fail to actively remember the facts of what happened, we risk a situation where prejudice and anti-Semitism will encroach on those facts."
Experts believe some of the problems may be connected to social media. According to the survey, half of the respondents have come across Holocaust denial or distortion posts online. Additionally, 56% of those surveyed reported having seen Nazi symbols, like the swastika, on social media or in their communities within the past five years.
The majority of adults who took the survey said they believe something like the Holocaust could happen again, an alarming revelation as some worry the decades-old rallying cry to "never forget" is being forgotten with few Holocaust survivors still alive to share the lessons of the Holocaust. "When you learn the history of the Holocaust, you are not simply learning about the past," Lipstadt said. "These lessons remain relevant today in order to understand not only anti-Semitism but also all the other 'isms' of society. There is real danger to letting them fade."
Although many respondents shared that they first learned about the Holocaust in school, the survey suggests that education might be incomplete as not everyone could associate it with World War II. 22% associated it with World War I, 10% were not sure, 5% connected it with the Civil War, and still, 3% connected it with the Vietnam war.
The survey also split up the data by state, ranking states on their Holocaust knowledge based on average scores throughout the survey. Wisconsin, Minnesota, and Massachusetts, states that do not require Holocaust education, ranked the highest in Holocaust knowledge. Contrastly, respondents in New York, Indiana, and California, where Holocaust education is required, were most likely to believe the Holocaust is a myth or has been exaggerated, with rates higher than 20 percent of the surveyed population.
80% of respondents agree that it is important to learn about the Holocaust partly so it never happens again and educators are working on ways to improve Holocaust education across the country. "We've seen it time and time again," Schneider said. "Education is the best way to prevent ignorance and to prevent hate.
Comments
comments