Nathaniel Woods' Sister Confronts Alabama Governor: 'You Killed My Brother'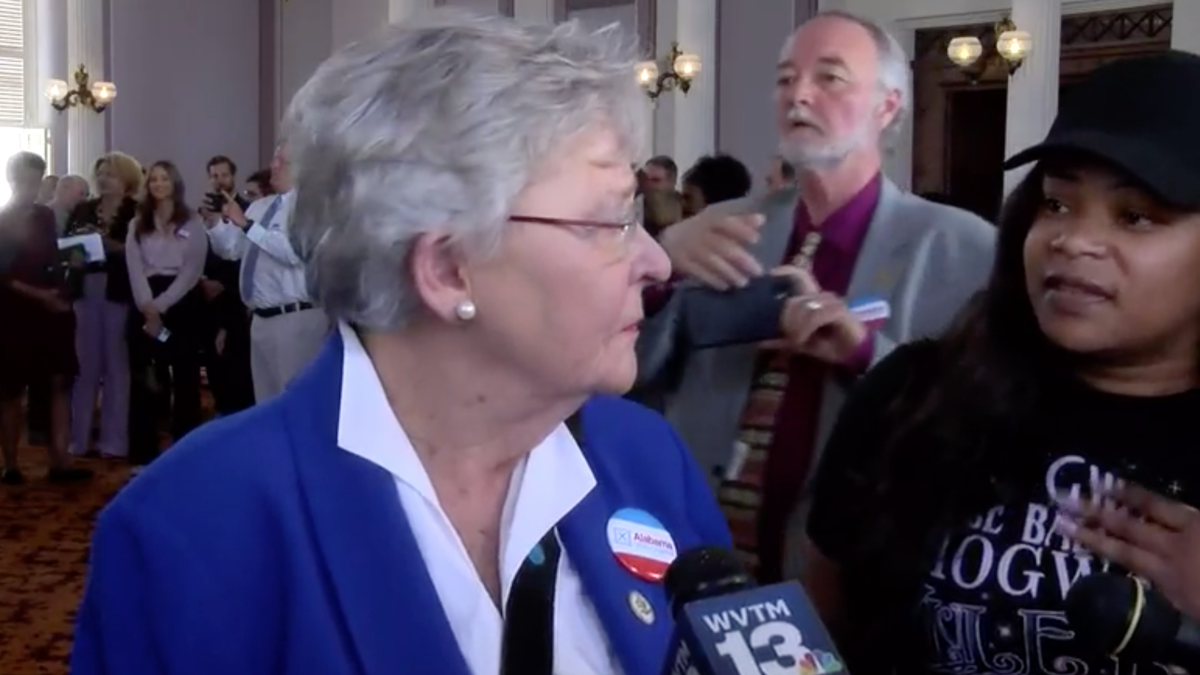 The sister of Nathaniel Woods confronted Alabama Gov. Kay Ivey on Thursday, a week after the state's chief executive allowed his execution to go forward, despite please to spare his life.
What We Know:
Pamela Woods came face to face with Ivey at a census kick-off event in Montgomery. While the Governor stood before reporters during a presser, Woods walked beside Ivey and stared directly at her face.
"You killed my brother," she said. "Gov. Ivey, you killed my brother."
Moments later Ivey was escorted away from Woods and the cameras. Woods, however, continued to pursue her advised WSFA.
'YOU KILLED MY BROTHER': The sister of Alabama inmate Nathaniel Woods, who was executed last week for the deaths of three Birmingham police officers, confronted @GovernorKayIvey in Montgomery Thursday https://t.co/xLxJJbaVe8 pic.twitter.com/k7fpJNyqcH

— #WVTM13 (@WVTM13) March 12, 2020
"He's an innocent man and you killed him," she called after Ivey with other protestors calling out as well.
After the encounter, Pamela Woods told the TV station, "he had bad legal counsel, that's the only thing that went wrong in his case".
"These dirty cops, everyone in Ensley knows this, everyone knows this. So why? Why execute an innocent man?"
Nathaniel Woods was executed on March 5 after being convicted of capital murder for his role in the 2004 killings of three Birmingham police officers. His co-defendant, Kerry Spencer, had said Woods did not fire the gun that claimed the officers' lives, but the state said Woods helped orchestrate the murders.
In the days leading up to Woods' execution, his family and supporters pleaded with Gov. Ivey to commute his sentence. Even Martin Luther King III tried to get Ivey to stop the execution, which he called injustice.
Attempts to sway Ivey, however, were unsuccessful. Minutes before Woods was set to be executed, the Supreme Court issued a temporary stay in his case. But hours later, the high court reversed the decision and allowed the execution to proceed.
Ivey, through her general counsel, announced that she would not use her executive powers to commute Woods' sentence.
Speaking to reporters, Pamela Woods said the state executed her brother out of revenge. Woods said she wants Ivey to abolish the death penalty. She also said any cases involving police officers should be investigated by the FBI, not the police department for which they worked.
She said Ivey and Alabama Attorney General Steve Marshall, who sent a statement condemning Nathaniel Woods prior to his execution, are murderers and that "they need to be executed".
Several protests have been held outside of the governor's mansion since Woods was executed.
Comments
comments
Jackie Lacey's Husband Charged with Assault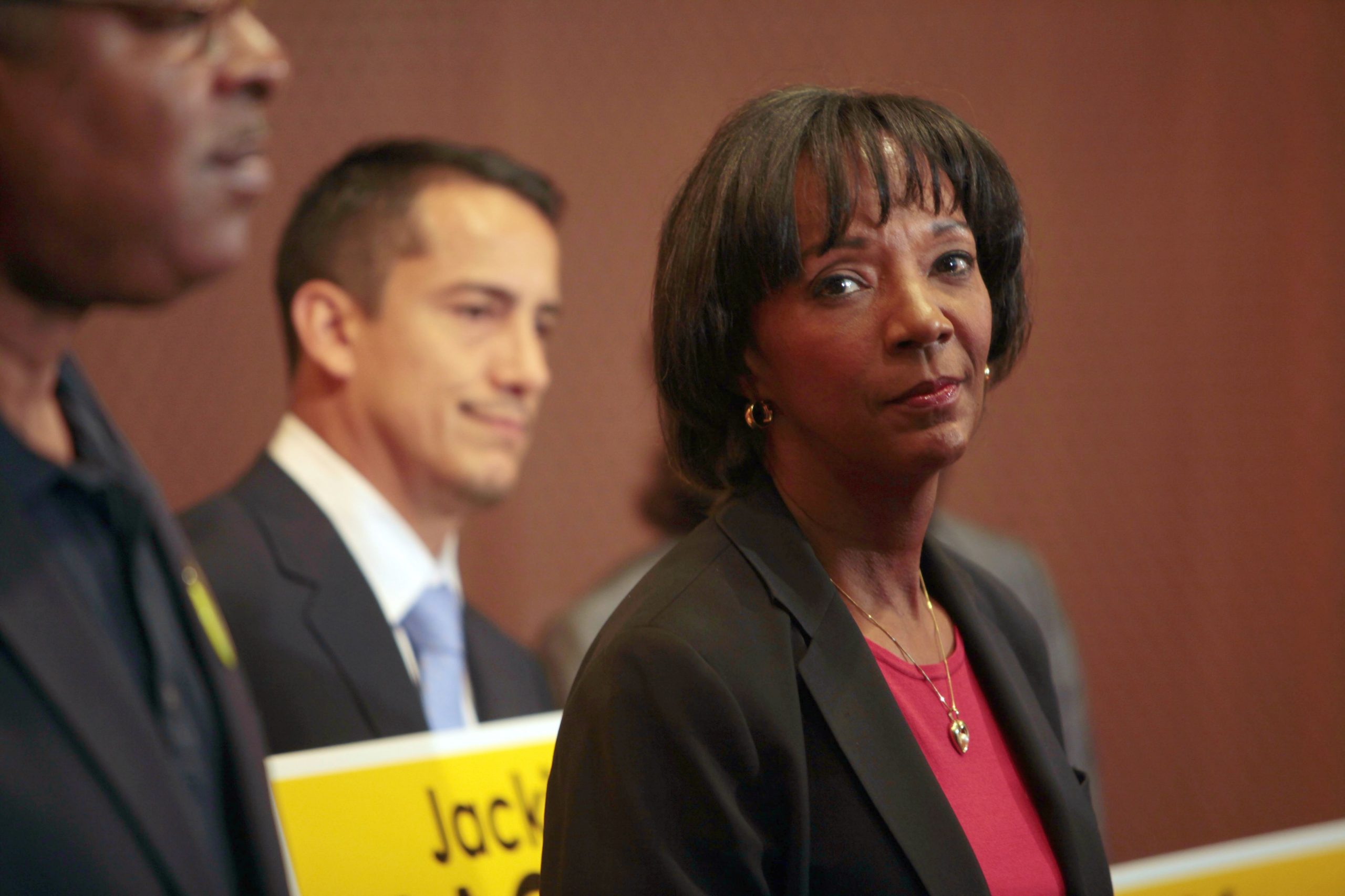 David Lacey has been charged with assault after pointing a gun at a group of Black Lives Matter protestors on March 2nd, 2020, and saying, "I will shoot you, get off of my porch."
On Monday, Mr. Lacey was charged with three misdemeanor counts of assault with a firearm by the state attorney general. The charges, first reported by Politico, were filed in Superior Court of the State of California.
#BREAKING This morning Los Angeles District Attorney Jackie Lacey's husband pulled a gun out on Black Lives Matter activists who protested his wife in front of their house. @BLMLA pic.twitter.com/wnCFMMvaWV

— Jasmyne Cannick (@Jasmyne) March 2, 2020
In a statement from her campaign, Lacey claimed her husband was afraid, "My husband acted in fear for my safety after we were subjected to months of harassment that included a death threat no less than a week earlier."
Mr. Lacey formerly worked for the Los Angeles District Attorney's Office as an investigative auditor before he retired in 2016.
Dr. Melina Abdullah, a prominent member of Black Lives Matter Los Angeles, was named among the victims in the assault charges. She made a public statement on Wednesday in downtown Los Angeles, saying that Jackie Lacey has "refused to engage the public that elected her, and it's her duty to do so." Abdullah also issued a statement on her personal Instagram page.
Black Lives Matter protests have long followed D.A. Lacey. For almost three years, BLM has held weekly protests outside of her office, calling for her resignation, citing her failure to file charges against officers in more than 340 fatal police shootings.
Jackie Lacey is up for reelection this November. If she wins, it will be her third term. She faces former police officer and San Francisco District Attorney George Gascón.
Comments
comments
Ex Officer Who Killed Rayshard Brooks Sues Mayor and Police Department for Firing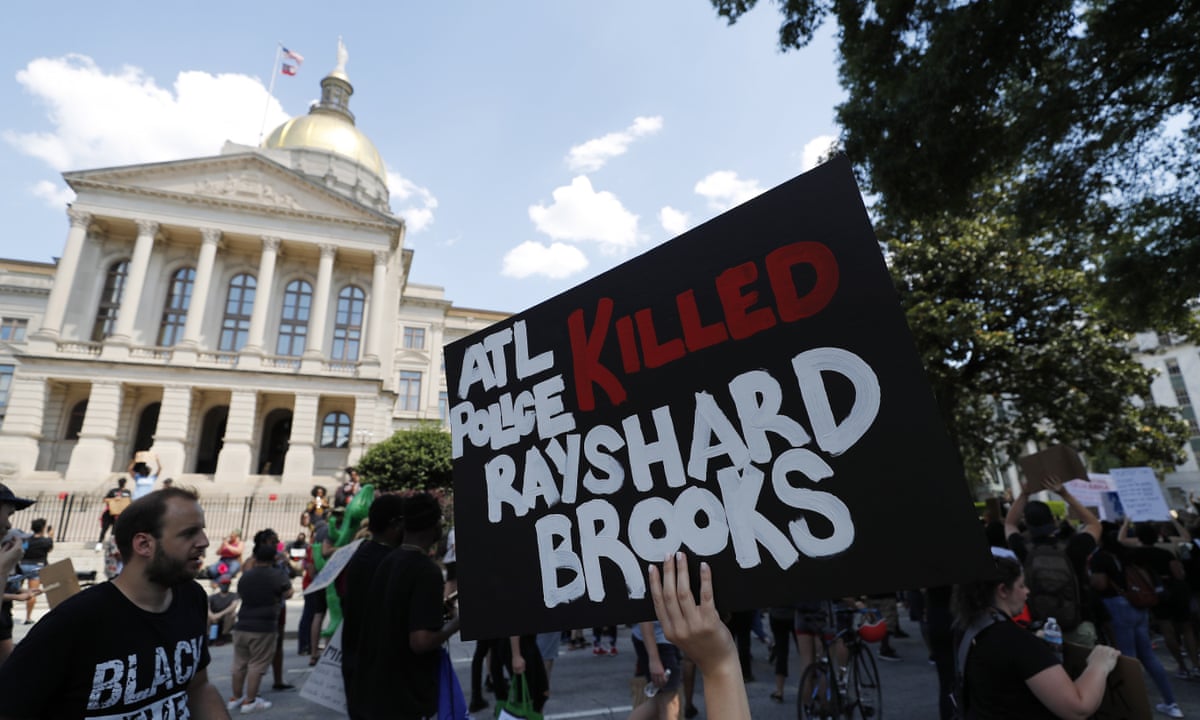 After being charged with the killing of Rayshard Brooks, former police officer Garrett Rolfe is suing to get his job back. Rolfe claims that his constitutional rights were violated when he was fired. 
What We Know:
On Tuesday, Rolfe and his attorney filed a suit against Atlanta Mayor Keisha Lance Bottoms and interim police Chief Rodney Bryant in Fulton County Superior Court. It states his dismissal violates the procedural due process and equal rights guaranteed by the Fourteenth Amendment to the US Constitution.

Rolfe and Officer Devin Brosnan were both arrested and charged after Rolfe fatally shot Rayshard Brooks in a Wendy's parking lot on June 12th. Police surveillance and body cams showed the officers following up on a complaint and conducting a sobriety test. When they tried to arrest Brooks, he resisted, grabbed a Taser and fired it at Rolfe, who shot him twice in the back. Rolfe is charged with 11 counts, including facing felony murder, aggravated assault with a deadly weapon, violation of oath, and criminal damage to property for killing Brooks.
In the lawsuit

, Rolfe says that his use of force at the time of the shooting "was proper and in compliance with Georgia law and police training provided to him by the City of Atlanta Police Department." It continues to say that he was fired "without an investigation, without proper notice, without a pre-disciplinary hearing and in direct violation of the municipal code of the city of Atlanta."

It alleges that Officer Brosnan engaged in similar conduct, yet he was not dismissed, put on leave, or assigned to non-enforcement duties.
"Many other City of Atlanta Police Officers who have been charged with crimes, including felonies, have remained employed during the investigation and pendency of their criminal charges," the petition says.
Rolfe wants to be reinstated immediately, including back pay and restoration of any compensation or leave from employment. The spokesperson for the police department and the mayor's office have not responded publicly to Rolfe's lawsuit.
On the same day,

Fulton County District Attorney Paul Howard

filed a motion to

revoke Rolfe's $500,000 bond after he received an email from the defendant's attorney that he went to Florida for vacation without first obtaining permission, confirmed using the records from the ankle monitor. The bond order states the defendant could only leave his home to attend medical, legal, or work obligations. 
Rolfe's attorney has not commented on the district attorney's motion to revoke his bond.
Comments
comments
Man Beaten, Robbed of his Six-Figure Life Savings Outside Huntington Park Chase Bank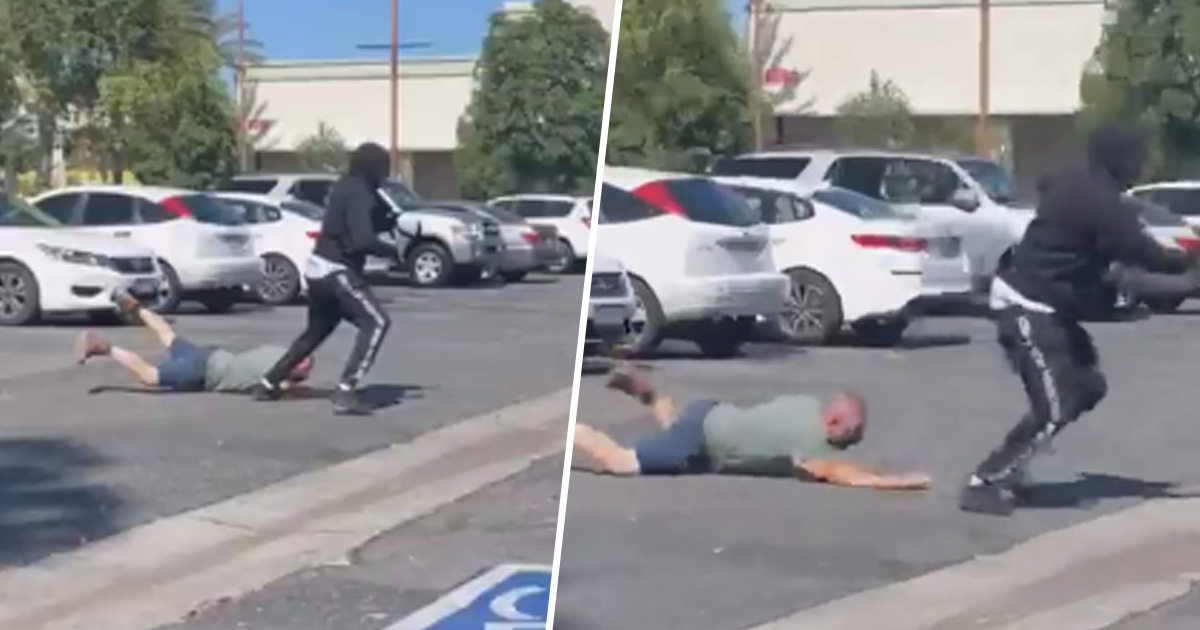 A man was beaten and robbed of $200,000 at a Huntington Park Bank parking lot in California last week. Police are currently looking for the suspect.
What We Know:
The suspect's name is Francisco Cornejo. According to his attorney, Nathan Soleimani, Cornejo parked closely to the bank because he knew he was going to be leaving with a large amount of money. The suspect grabbed and beat him before he could even make it back to his car. Cornejo had just sold his home and was withdrawing everything he had from the bank.
Soleimani stated to the police, "He was literally fighting for his life savings. And when he was being beaten, he was doing his best to try and retain the bag that he brought with him." The surveillance videos show the suspects running away from the scene while Cornejo laid injured on the ground. Chase bank has been cooperating with law enforcement during their investigation.
Cornejo told the police that he thinks the attack may have been planned because someone had to know he was going to withdraw the money. He was an easy target for someone to rob because he was carrying a "bulky" bag because some of the money barely fit in it. He suffers from a dislocated shoulder and arm and has bruises along his body.
People are urged to be aware of their surroundings by Law Enforcement Today. They say to be aware no matter where you are because criminals often wait for victims whom they believe they can get money from quickly or by kidnapping them. Law Enforcement Today has released articles before of crimes that have happened recently.
The Huntington Park Police urges anyone who has information on this incident to come forward.
Comments
comments