Vanessa Bryant Asks Judge To Amend Kobe's Trust
Kobe Bryant's widow, Vanessa Bryant, reportedly asked a judge to amend her late husband's trust to include their youngest daughter Capri.
What We Know:
Bryant established the trust on April 9, 2003, a few months after the birth of his eldest daughter Natalia (17). The documents show that the trust was amended on more than one occasion as recent as 2017, to include Gianna and Bianka.
The trust agreement reportedly states that Vanessa, Natalia, and her three-year-old daughter Bianka, "can draw from the principle and income in the trust during Vanessa's lifetime, and then her kids get the remainder upon her death".
The proposed amendment to the trust's language adds Capri and her descendants as "permissible beneficiaries of any trust that allows distribution".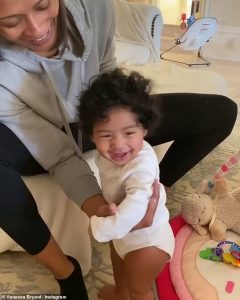 Vanessa reportedly argued to the judge that it was clearly Bryant's intent to provide for his children with the trust, and that he said so in one of the documents. A judge will likely grant this amendment, TMZ reported.
The filing is the latest legal action Vanessa has taken following Bryant's death. She has also filed a lawsuit against the helicopter company that owned the vehicle in which her husband and daughter died and has demanded the deletion of reported graphic photos taken and distributed by deputies through her lawyer.
On January 26, Bryant and Gianna boarded his Sikorsky S-76B helicopter headed to a basketball tournament at Mamba Academy in California when they and seven other passengers died in a fatal crash.
The National Transportation Safety Board has said there were no signs of engine failure from the helicopter wreckage. The accident is still being investigated by authorities.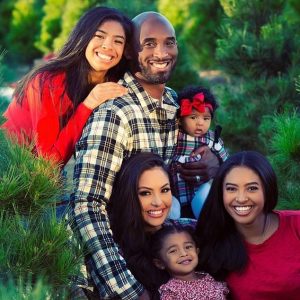 Comments
comments
WNBA Players Wear Shirts Supporting Kelly Loeffler's Opponent
Several WNBA teams wore "Vote Warnock" shirts ahead of their Tuesday night games. Reverend Raphael Warnock is Georgia Senator Kelly Loeffler's opponent in the upcoming November Election.
What we know:
The "Vote Warnock" shirts were sported by several teams, including the Atlanta Dream, which Loeffler co-owns. Loeffler recently came under fire for calling on the WNBA to end their support of Black Lives Matter. The WNBA continues their support of the movement with warm-up shirts, signs on the court, and displays during the national anthem. The WNBA Players Association has demanded Loeffler step down from her role as Atlanta Dream co-owner.
Don't boo…VOTE 🗳

Register to vote at https://t.co/zXnPqmFZQ7 #Vote2020 pic.twitter.com/4yMmEqgXMS

— Chicago Sky (@chicagosky) August 4, 2020
Loeffler responded to the shirts with a statement: "This is just more proof that the out of control cancel culture wants to shut out anyone who disagrees with them." She added, "It's clear that the league is more concerned with playing politics than basketball." The players have received support from fans and politicians, including Stacey Abrams and Warnock himself. According to the New York Times, Abrams is an advisor to the WNBA Players Association and was consulted on the idea for the shirts. Warnock said that he was "proud to stand" with the players and that they showed "courage and resolve."
Loeffler was appointed to the Senate by Governor Brian Kemp after former Senator Johnny Isakson resigned. Before the backlash for opposing Black Lives Matter, Loeffler was investigated for insider trading after making mysterious stock trades before the coronavirus became a pandemic in the U.S. After she denounced Black Lives Matter, corporate donors Sony and Target have disagreed with her and said that they would reconsider their support of her campaign.
Elizabeth Williams, center for the Atlanta Dream, posted a picture of herself wearing the "Vote Warnock" shirt, calling for her followers to kick out Loeffler and embrace the spirit and vision of the late John Lewis.
We are @wnba players, but like the late, great John Lewis said, we are also ordinary people with extraordinary vision. @ReverendWarnock has spent his life fighting for the people and we need him in Washington. Join the movement for a better Georgia at https://t.co/hC8iF9urak pic.twitter.com/mvN5e9m4oO

— Elizabeth Williams (@E_Williams_1) August 4, 2020
Comments
comments
MLB Hires Exec Michele Meyer-Shipp as Chief People & Culture Officer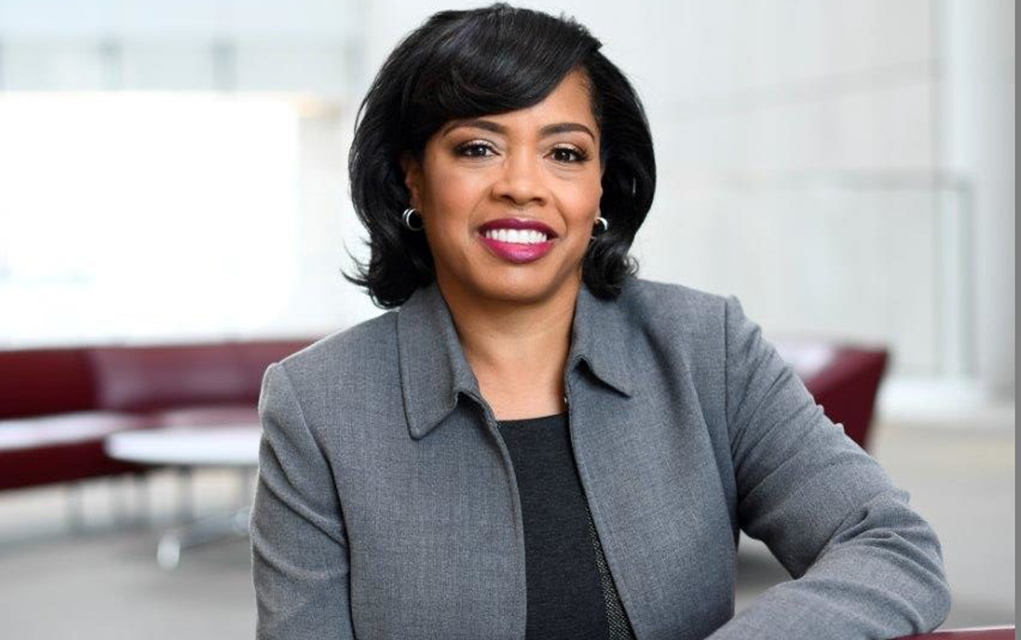 Major League Baseball has announced Michele Meyer-Shipp as the organization's new Chief People & Culture Officer.
What We Know:
Meyer-Shipp, who joins the organization from accounting firm KPMG LLP, where she served as chief diversity and inclusion officer, will oversee all of MLB's human resources activities. This includes all talent processes and programs, activities focused on workplace culture, and diversity and inclusion within the organization. She will also lead all off-field office operations.
Meyer-Shipp shared she decided to leave her role at KPMG after two years in a move to continue to grow and develop her career, sharing she is excited to take on this new position and all of its potential challenges. "I will have the opportunity to use all of the skillsets that I have developed over my 25-year career to lead not only Diversity & Inclusion, but also all human resources, culture, and operations activities at the League."
While at KPMG, Meyer-Shipp led all firm programs and initiatives relating to diversity and inclusion in the workforce, workplace, and marketplace as well as consulting with clients on building diverse and inclusive workplaces. Previously, she had held diversity roles at Prudential Financial and for the law firm Akin Gump Strauss Hauer & Feld LLP. She also served on industry and association task forces and committees. These include Twitter's Diversity Advisory Council, Working Mother Media's Multicultural Advisory Board, National Organization on Disability, and Rutgers University's Student Affairs Executive Advisory Council, in which she is an alumna.
Meyer-Shipp was recently recognized by Diversity MBA as one of the "Top 100 Women of Influence." She has also been recognized throughout her career as a "Top Executive in Corporate Diversity" by BLACK ENTERPRISE.
MLB Commissioner Robert D. Manfred Jr. said he is excited about the addition to the organization. "I am very pleased that Michele is joining us to fill this vital role for Major League Baseball," Manfred shared. "Michele's outstanding record of accomplishment will be a valuable addition to our senior leadership team, the hiring and development of our employees, and industry initiatives."
The league has a poor record of diversity. In April, The Institute for Diversity and Ethics in Sport (TIDES) at the University of Central Florida, released its annual Major League Baseball Racial and Gender Report Card in which the MLB overall scored poorly. While there was a slight uptick in racial diversity hiring, there was a decline in the hiring of women. Similarly, in a sport that in 1991 had 18% of the players on the field being African American, that number today has drastically dropped to 8%. The TIDES report also noted that the MLB Central Office currently has the lowest gender diversity among all the major sports leagues.
Meyer-Shipp shared her goal for her time at MLB is to build "a best-in-class human resources department in which diversity and inclusion are embedded into all processes and functions." She also shared plans to create a culture "wherein every employee can bring their full selves and together, with the power of our diversity, advance the league's vision and mission."
Meyer-Shipp is expected to begin her new role as Chief People & Culture Officer with the MLB this October.
Comments
comments
NBA Pledges $300M to Economic Empowerment in Black Community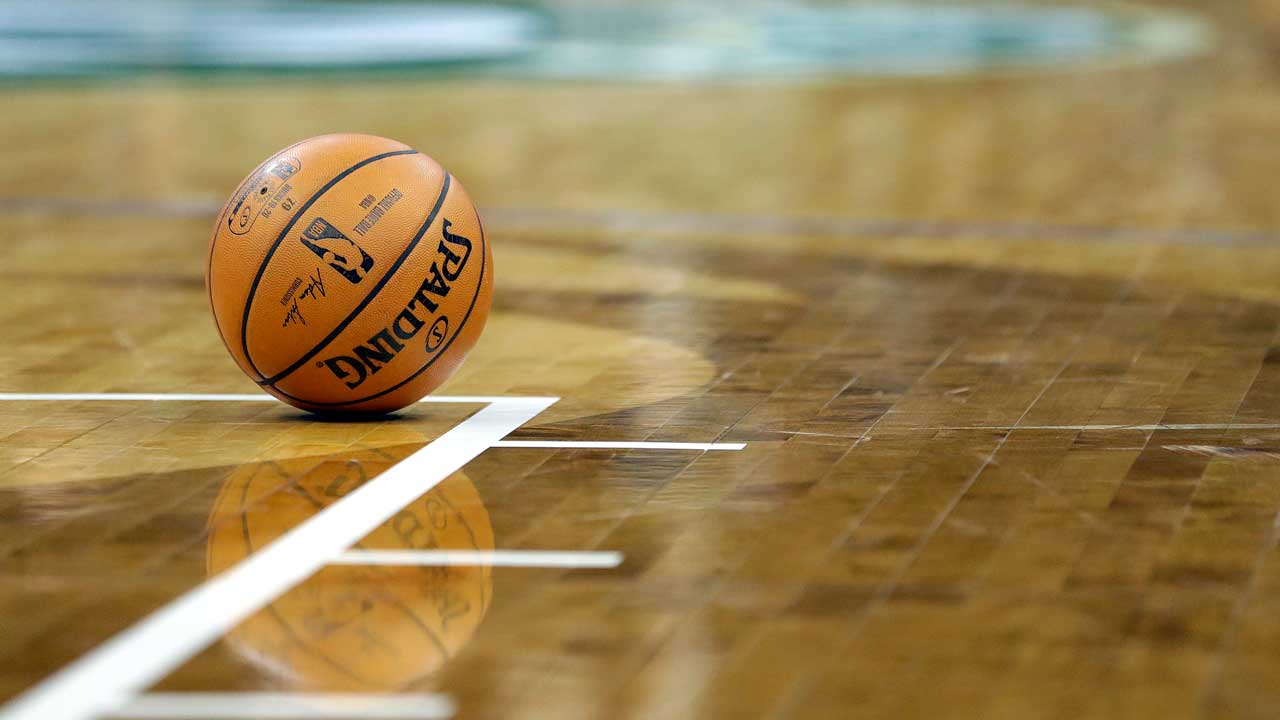 The NBA's Board of Governors will dedicate $300 million to its new NBA Foundation focused on "creating greater economic empowerment in the Black community."
What we know:
The NBA owners will spread the $300 million commitment over ten years, donating $30 million a year to the NBA Foundation. The foundation will support high school, college, and career-ready Black men and women. Their focus will be on three employment transition points: getting the first job, securing a job after high school or college, and long-term career advancement. The foundation will also partner with organizations that "provide skills training, mentorship, coaching and pipeline development in NBA markets and communities."
"The creation of this foundation is an important step in developing more opportunities for the Black community," said Players Association President Chris Paul. LeBron James also reacted to the foundation by saying, "I think it's pretty great. Three hundred million over the next ten years. The NBA and NBPA have always supported the black community. It means a lot."
NBA Commissioner Adam Silver said that this would be a one-of-a-kind program for the league. "We, of course, had NBA Cares and many fantastic programs, but this would be an independent organization, and details to come, but working directly with the players on how the board would be formed, how their voices would be heard, how potentially maybe some independent voices from outside the league that would help drive change with us."
The NBA Foundation will also partner with HBCUs and invest in internships, apprenticeships, and "development pathways outside of traditional higher education."
Comments
comments