Lake Worth Beach Commissioner Blasts Mayor Over Coronavirus Emergency Mishandling Of Power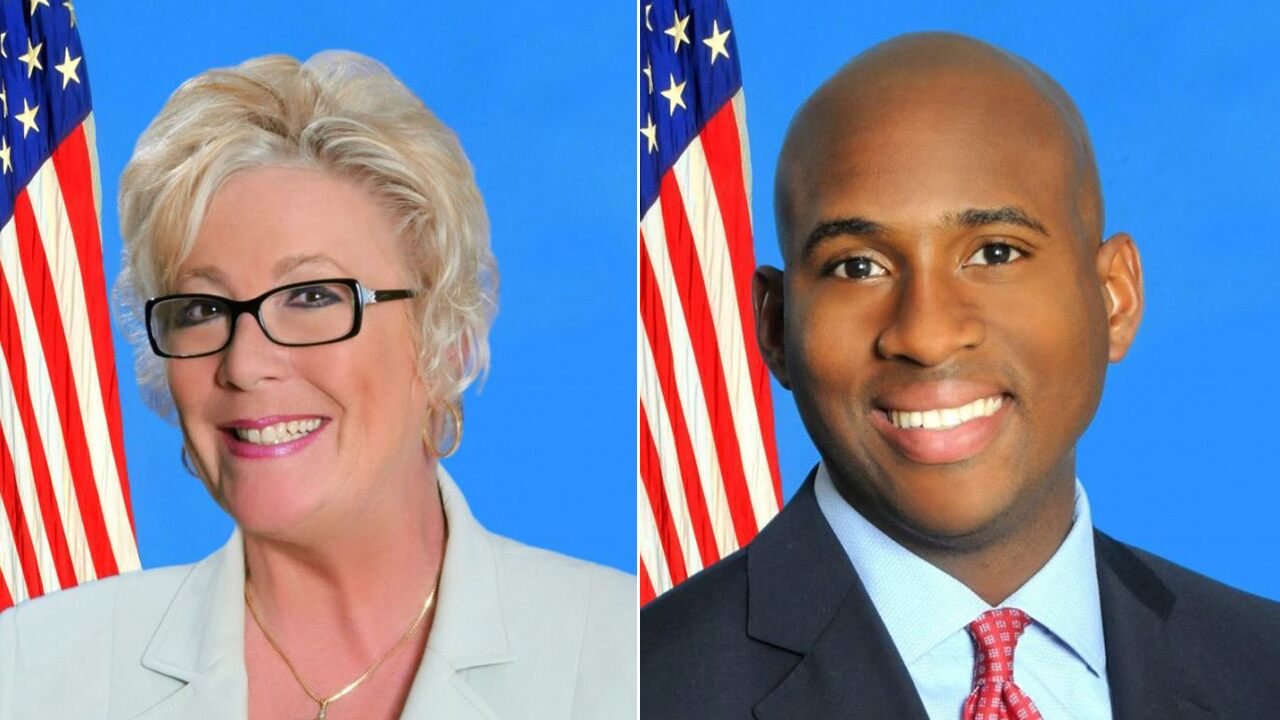 Lake Worth Beach City Commissioner Omari Hardy blasted Mayor Pam Triolo and City Manger Michael Bornstein during a contentious meeting last Thursday over the use of emergency powers as the coronavirus spreads, particularly in Florida.
What We Know:
Hardy watched the news as the coronavirus transformed from a distant outbreak to a threat to local lives. He wanted officials to immediately ban large public gatherings, stop shutting off delinquent electric and water accounts, establish more protection for workers, and find out who had lawful emergency powers.
According to Hardy, he requested the emergency meeting and only one other commissioner agreed to the meeting while other city officials did not think the meeting was necessary.
By the time the five-member committee met on Thursday, Hardy was seething. "I was angry. I wish I hadn't lost my cool," said Hardy (30) a former middle school civics teacher elected to the commission three years ago. "I felt strongly that I needed to say the things I said, and the public needed to know how wrong this is. But I wish I hadn't been yelling."
"This is a banana republic is what you're turning this place into with your so-called leadership. We should've been talking about this last week. We cut off people's utilities this week and made them pay what could have been their last check – to us — to turn their lights on in a global health pandemic. But you don't care about that. You didn't want to meet." – Hardy
Triolo did not sit idly by. "Point of order! You are done. You're done. You're done. Disrespectful," she said, marching out of the meeting and into a back room of City Hall. But social distance did nothing to slow the argument; it continued from two separate rooms as other commissioners sat quietly.
Bornstein acknowledged that the service to dozens of residents had been suspended earlier, but he said no utility disconnections had taken place since a moratorium was announced on Wednesday, the day before the explosive meeting. Those customers had already had their service restored, he said, and fines had been reversed.
Hardy said he could hardly sleep after the commission meeting. He knew the shouting match had been recorded. He did not know how it would land among residents – or that it would eventually be viewed more than four million times.
Hardy emailed The Palm Beach Post saying that he regretted the back and forth that took place. But later, Hardy took to social media and explained his actions which he felt were justified. He only wished that he kept calm.
He said he was unhappy that Triolo later told him she had received death threats after the video went viral. "This was two public officials talking about their issues pertaining to our city," Hardy said. "These threats must stop. She has a right to feel safe."
Watch the full meeting below:
Comments
comments
66 NFL Players Opt-Out of Upcoming Season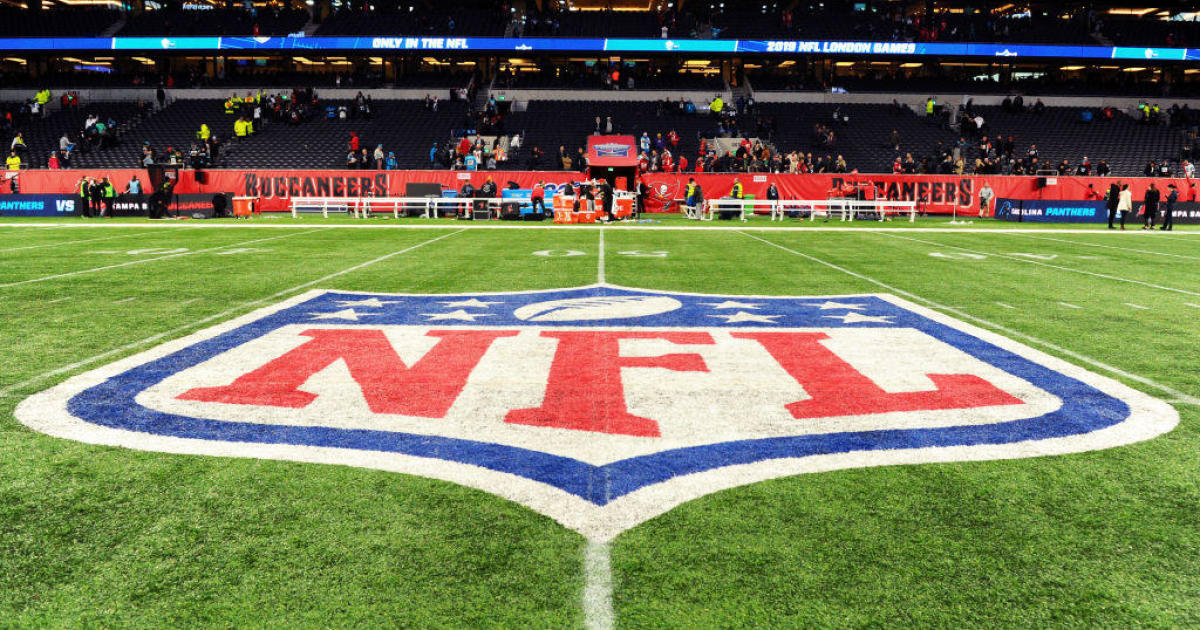 A total of 66 players opted out of the 2020 National Football League season due to concerns of the coronavirus pandemic.
What We Know:
Under an agreement between the NFL and NFL Players Association signed on July 24, players had the choice to opt-out of the 2020 NFL season due to the COVID-19 pandemic. If a player wished to opt-out, he must have provided his club with written notification by August 6 at 4 p.m.
Players could opt-out under two categories: a voluntary opt-out or a higher-risk (medical) opt-out. Voluntary opt-out means the player's contract will be paused and all the provisions of that contract will be applicable for the following season, but players will be eligible for a stipend of $150,000, treated as a salary advance. Medical opt-out players must have a diagnosis in their medical records of at least one of the CDC risk factors list and will be eligible for a stipend of $350,000, which is not part of a salary advance.
A total of 66 players decided to opt-out of the season, including 20 offensive linemen, 11 defensive linemen, 11 wide receivers, 8 linebackers, 6 cornerbacks, 4 running backs, and 3tight ends and safeties. No quarterbacks, kickers, or punters chose to opt-out.
Only 3 teams in the league reported having no one opting out: Pittsburgh Steelers, Atlanta Falcons, and the Los Angeles Chargers. The team hit the hardest by the opt-outs is the New England Patriots, who already lost their star quarterback Tom Brady to Tampa Bay in free agency. The Patriots saw eight players choosing to opt-out.
"Those are not easy decisions to make as a player, especially when you love the game," said Broncos safety Justin Simmons, who will play this season. "But family will always come first. And I've had a lot of difficult conversations with my wife and, yeah, it's not ever going to be easy. Just like for the rest of America, it's not easy on anyone right now."
A player can still decide to leave the league after the deadline due to changed coronavirus circumstances and he would still receive a stipend as long as he didn't exceed that amount while he was active in the league, but there is no other financial compensation. Players have the opportunity to medically opt-out if "a close family member gets seriously sick with COVID or if they themselves are newly diagnosed with a high-risk condition."
A complete list of players who have opted out can be found here. The 2020 NFL season is expected to kick off on September 10, with the Houston Texans playing Super Bowl champion Kansas City Chiefs at 8:20 p.m Eastern.
Comments
comments
U.S. Lifts 'Do Not Travel' Advisory Yet Still Faces Travel Restrictions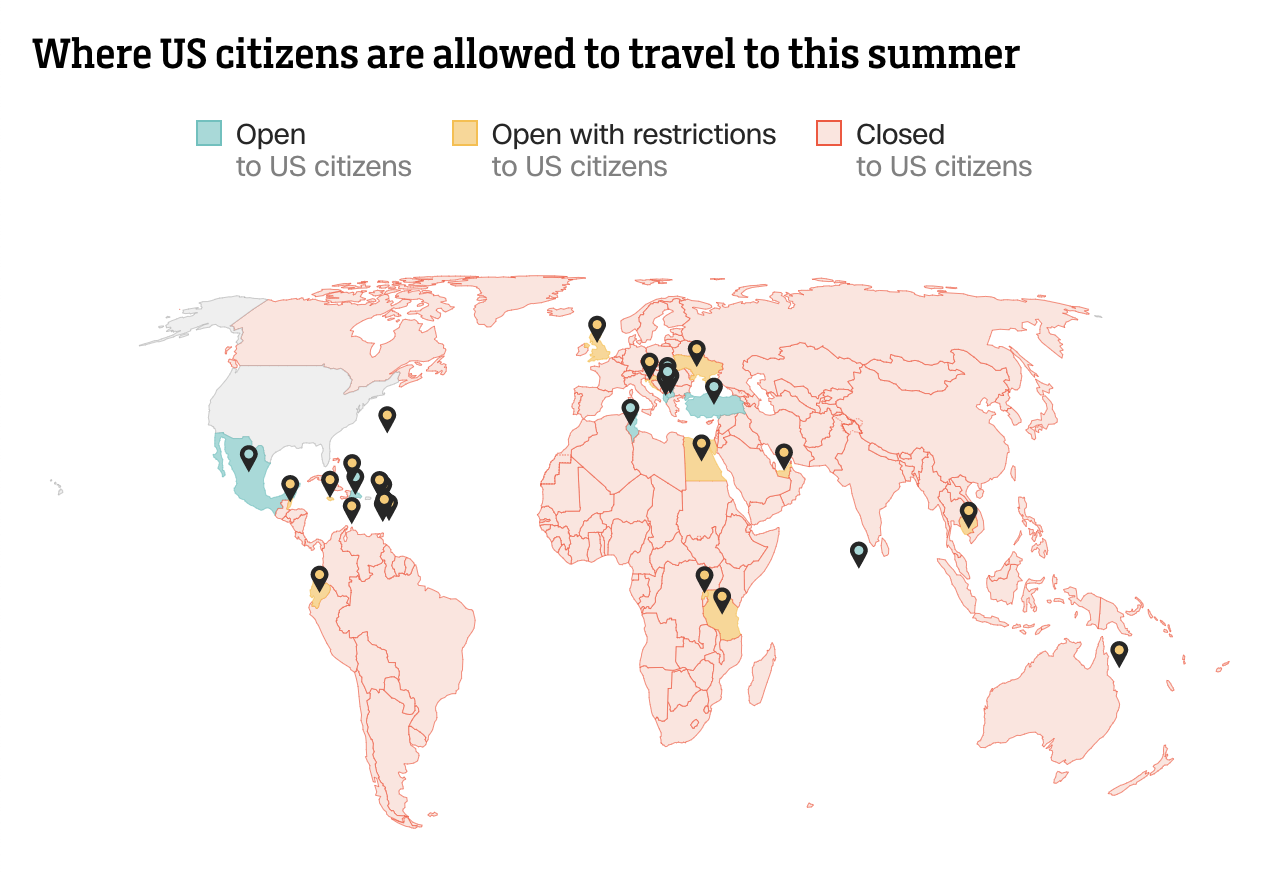 The United States' State Department has officially lifted the travel ban, however, Americans still can not travel globally due to other restrictions.
What we Know:
The U.S. State Department implemented a Level 4: Do Not Travel global advisory on March 19 and, as of Friday, it has officially been lifted. Although there are some destinations still on a Level 4 advisory, the  State Department announced in a press release that they would be returning to their previous system of "country-specific levels of travel advice," with most countries being downgraded to a Level 3: Reconsider Travel status.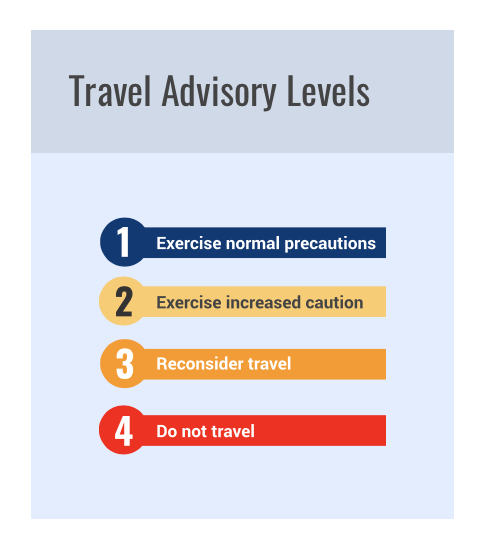 Stating their intention to provide citizens with "detailed and actionable information" regarding global travels, the Department advises citizens to "exercise caution when traveling abroad due to the unpredictable nature of the pandemic."

The Department's travel advisories are "informed by [the] CDC's expert judgment," and it is advised that citizens make themselves aware of the state of a country's COVID cases and deaths prior to traveling to a destination abroad.

Although the U.S. has lifted the Level 4 advisory, Americans are still extremely restricted in where they are able to travel around the world. On March 16, the European Union (EU) implemented a restriction on non-essential travel from "third countries" into the EU. Since the status of the pandemic has shifted for many countries, they have consistently released lists of countries that may be permitted to safely travel to the EU. An updated list being released every two weeks, the most recent list includes countries such as Canada, Japan, and South Korea – but not the United States.

According to the EU, the criteria that determines if a country's restrictions are lifted evaluate "the epidemiological situation and containment measures, including physical distancing, as well as economic and social considerations. They are applied cumulatively." For the countries that still have travel restrictions, certain people are exempt: EU citizens and their family, long-term EU residents and their family, and essential travellers; Schengen associated countries (Iceland, Lichtenstein, Norway, Switzerland) are also exempt.

The United States leads the world with 4.8 million coronavirus cases and over 159,000 deaths – and we only account for 4% of the world's population. The nation faces increasing anti-mask resisters everyday and a total dismissal of social distancing in public spaces, big or small. This obviously declining state of our nation is understood to be the reason we have yet to have restrictions from other countries lifted.
The EU, and other independent nations around the world, have consistently denied Americans entry to their nations and will continue to do so as long as U.S. citizens continue to carry and transmit the deadly virus.
Comments
comments
Residents Who Host Large Parties Can Have Utilities Shut Off, LA Mayor Says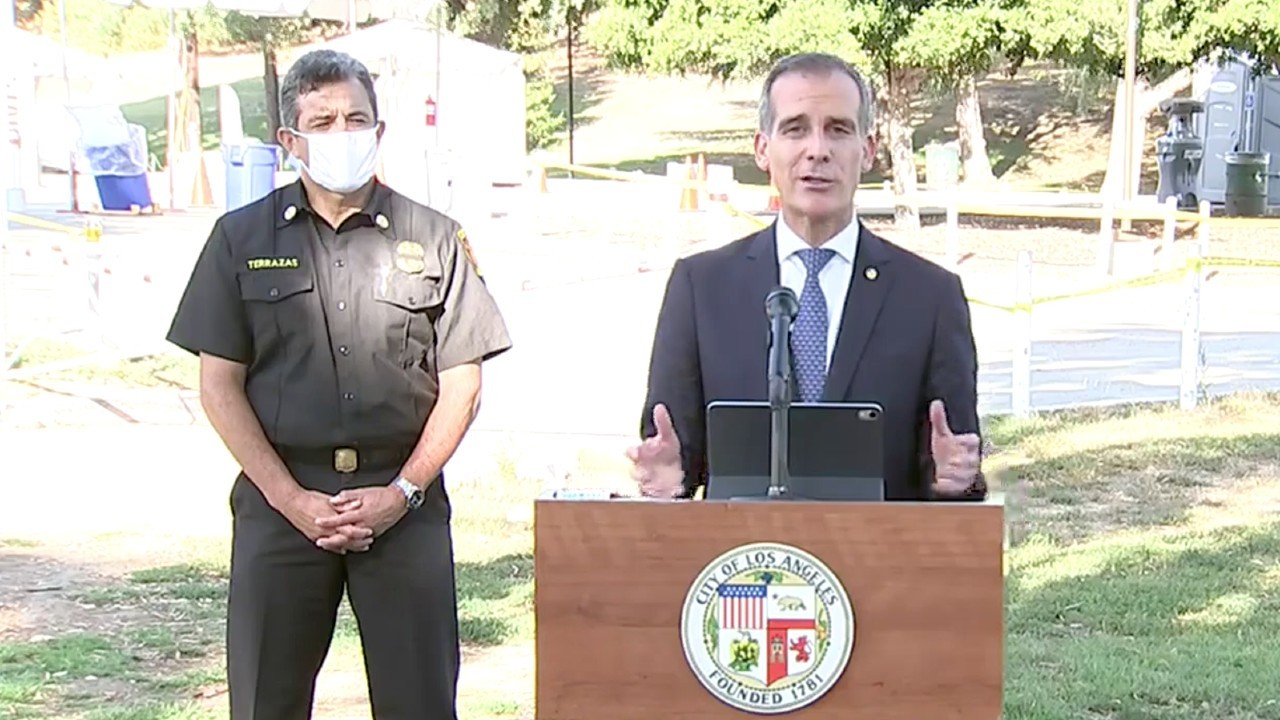 Eric Garcetti, Los Angeles Mayor, says anyone who hosts large parties will be have their utilities shut off due to the COVID-19 pandemic.
What We Know:
On Wednesday, August 5, the L.A. mayor has reports dozens of parties happening across the county amid the pandemic. Garcetti says these parties are in violation of the public safety orders set in place. He states, "These large house parties have essentially become nightclubs for the hills. By turning off that power, shutting off that water, we feel we can close these places down."
According to Garcetti, the order will go into effect on Friday. If the LAPD responds to a call at a residence multiple times because they are having large parties, they will give the residents notice and will call the Department of Water and Power. This will result in their service being shut off within the next 48 hours. The L.A. County Department of Public Health issued a statement concerning the matter.
Garcetti states that house parties have become nightclubs. He stated, "Many times, the homes are vacant or used for short term rentals, and beyond the noise, the traffic and nuisance, these large parties are unsafe and can cost Angelenos their lives." The gatherings involve people not wearing face coverings, and it is difficult to social distance, making people at risk for COVID-19. According to NPR, there were at least 200 people at a party at a Mulholland Drive mansion, which ended in a fatal shooting on Monday.
The Los Angeles Department of Public Health has found that individuals between the ages of 30 and 49 have the highest case rate among all age groups. The director, Barbara Ferrer, has urged younger adults to be careful when attending parties because they may put older adults at risk. Ferrer says, "We can and will one day get to the point where hanging out with a group of friends is possible. But we aren't there yet."
Sixty percent of new COVID-19 cases come from those who are between the ages of 18 and 49.
Comments
comments