Record 3.3 Million File For Unemployment Last Week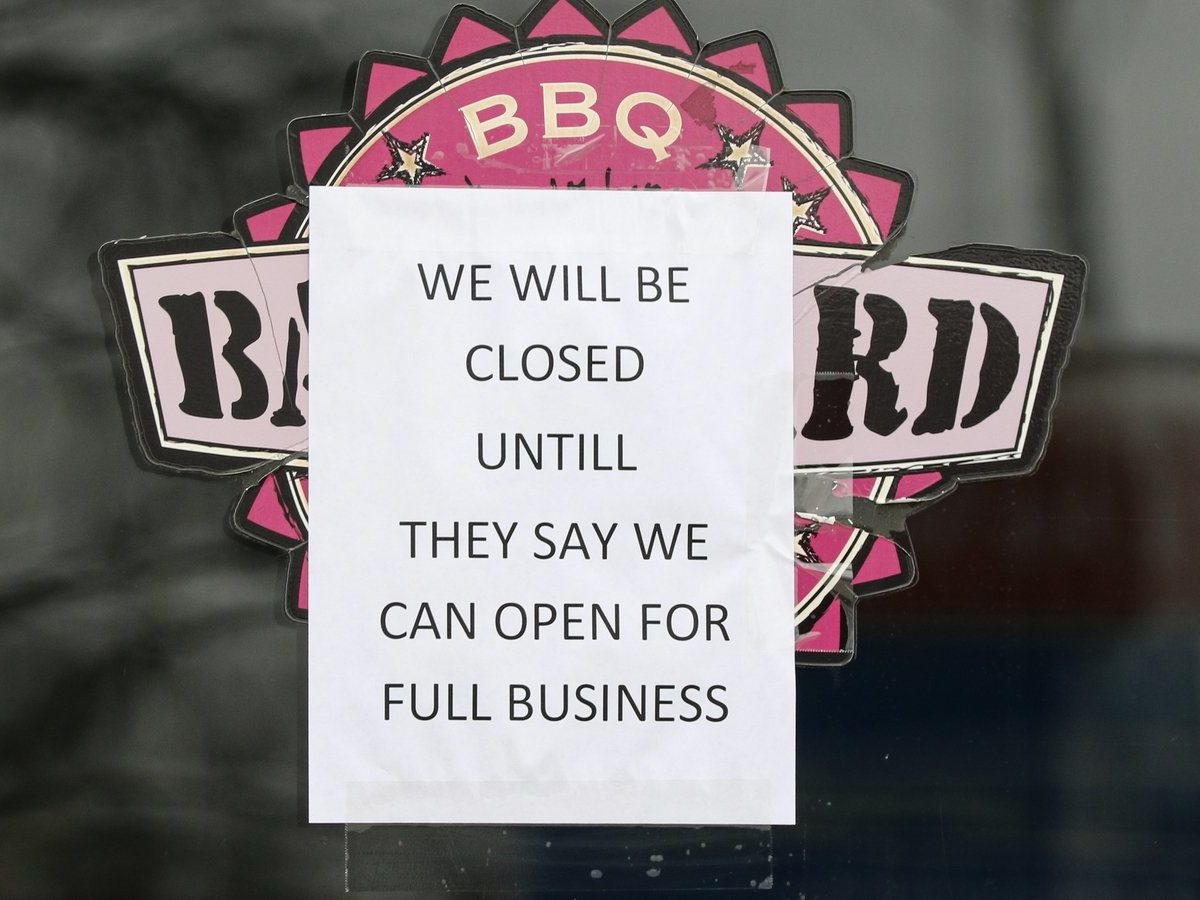 The surge in weekly unemployment applications was a stunning reflection of the damage the viral coronavirus outbreak is doing to the economy. Filings for unemployment aide generally reflect the pace of layoffs.
What We Know:
According to the labor department, the number of new jobless claims filed by individuals seeking unemployment benefits rose by more than 3 million to 3.28 million from 281,000 the previous week. The figure is the highest ever reported, beating the previous record of 695,000 claims filed the week ending 2 October 1982.
As job losses mount, some economist say the nation's unemployment rate could approach 13% by May. Worsening the problem, most state agencies that handle unemployment claims are operating at historically low funding levels and staffing that are intended to handle the trickle of claims. Just weeks ago, the job market was in the strongest shape it had been in decades.
The Trump administration is pushing through a $2 trillion stimulus package that includes payments to taxpayers as well as bailouts for hard hit industries. But the money will not head off a huge surge in unemployment.
"This morning's jobless claims confirm that the United States is in the thralls of a catastrophic unemployment crisis, the likes of which we haven't seen since the Great Depression. This represents the single worst one-day piece of labor market news in America's history." – Andrew Stettner, senior fellow at the Century Foundation thinktank.
Many people who have lost jobs in recent days have been unable to file for unemployment aid because state websites and phone systems, overwhelmed by a crush of applicants, have frozen up. That logjam suggests that Thursday's report on filings for unemployment benefits understates the magnitude of job cuts last week.
Separate legislation passed last week provides up to $1 billion to states to enhance their ability to process claims but that money will take time to be disbursed.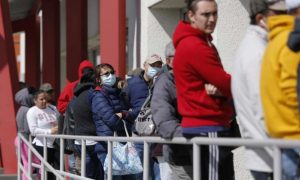 Taylor Cox, a 29-year old bartender from Indianapolis, was laid off 12 days ago. "People are scared, people don't know what's going to happen. The idea of a tipped worker going without tips for eight weeks or more is one of the most frightening things to have to confront," Cox told the Guardian.
Ohio and South Carolina stopped releasing daily figures after receiving a memo from the department of labor that read: "The data from these reports is monitored closely by policy makers and financial markets to determine appropriate actions in light of fast-changing economic conditions. As such, the data must remain embargoed until the national claims report is released the following Thursday at 8:30am."
Trump is concerned the quarantine measures could prove more harmful than the virus, an opinion that is disputed by economists and health experts. On Wednesday he tweeted: "The real people want to get back to work ASAP. We will be stronger than ever before!"
Last week's sharp rise in unemployment marks the end of an historic period of U.S. jobs growth. U.S. employers have added jobs every month for 101 consecutive months and in March the unemployment rate was 3.5%, a 50-year low.
Ellen Zentner, an economist at Morgan Stanley, expects the economy to start recovering by the second half of the year. It will take time for things to return to something close to normal. The unemployment rate could still top 5% at the end of next year.
Comments
comments
U.S. Exceeds 500,000 Deaths From the Coronavirus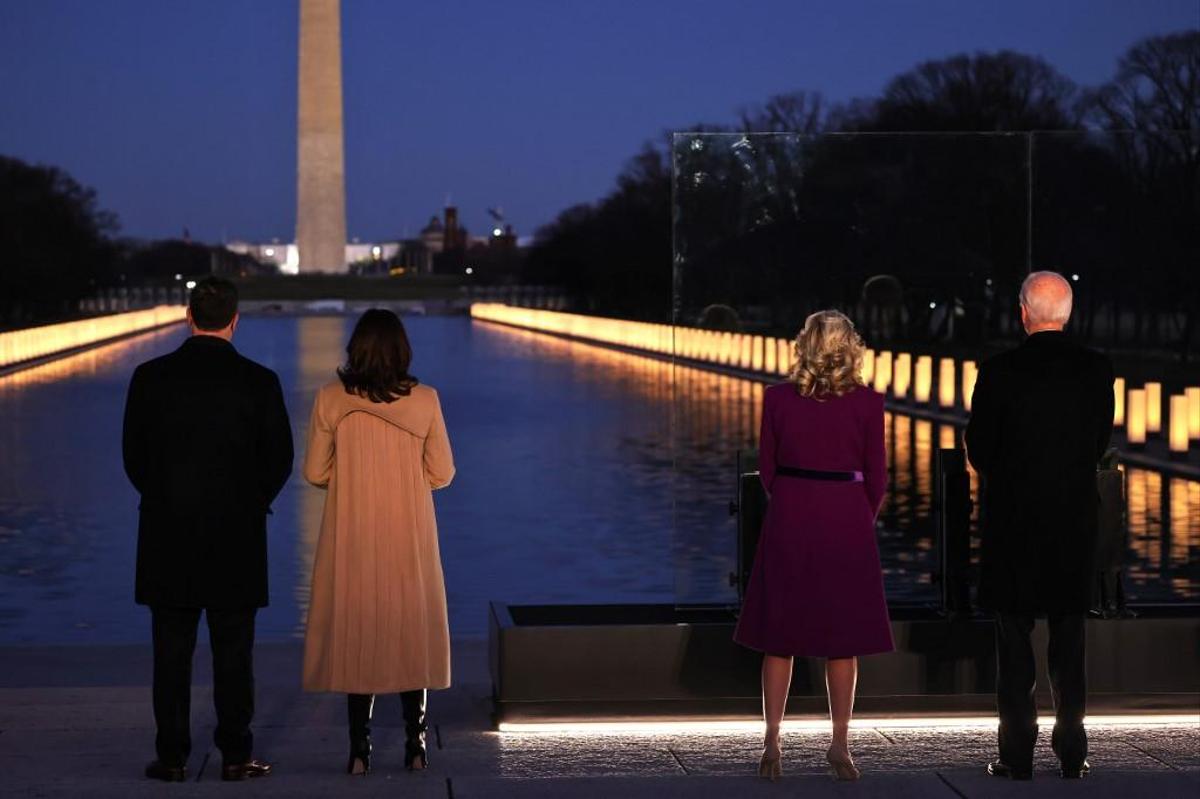 On Monday, February 22, 2021, President Biden and Vice President Harris stood outside the White House with a candlelight vigil and mourned 500,00 American deaths caused by the Coronavirus since February 2020.
What We Know:
More Americans have died from the Coronavirus than in wars in Vietnam, Korea, Iraq, and Afghanistan. Specifically, b

lack and Hispanic/ Latino death rates are six times higher than for Caucasian people. Since super spreading events such as clubs, venues, and restaurants were closed, people started having indoor events or large gatherings, which made spreading the coronavirus more easily. It takes only one person to contact the coronavirus, and then they can transmit it to everybody in the room without knowing it.  

The coronavirus has killed more than 2,462,000 people worldwide, according to NBC News.

California remains on top with 187,000 new cases, but that is a 30 percent decrease from the previous weeks. Texas is second with approximately 127,000 new positive cases, and those numbers showed a 15 percent decrease. In third is New York, with 90,000 new cases and a 12 percent decrease occurred. 

A few important things start to decrease, such as hospitalization and air population because fewer people are outside or traveling. This is happening because more people are getting the vaccine, the busiest holiday is over, and more people are starting to follow safety protocols.
Even though the numbers are decreasing in certain areas, everybody needs to continue the safety protocols such as wearing masks, avoiding indoor events, especially ones with crowds, and maintain a distance of 6 feet apart at all times.
Comments
comments
Michigan Woman Dies After Receiving COVID-Infected Lungs for Transplant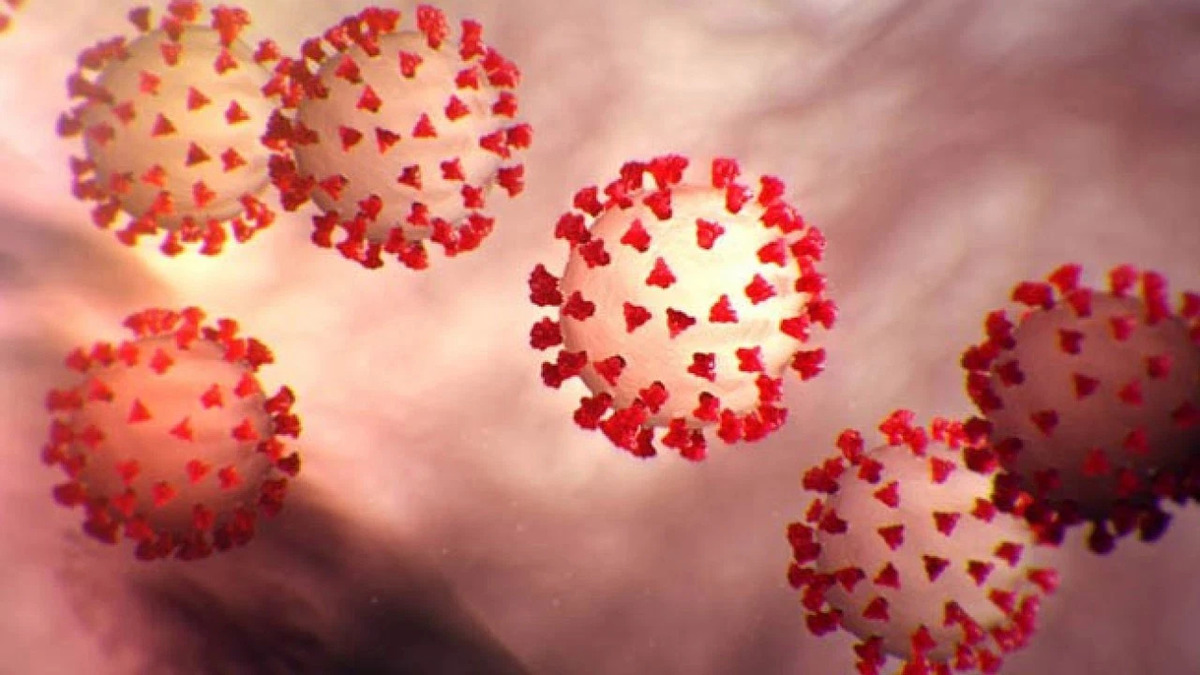 Michigan woman contracted Covid-19 and died two months after receiving a double lung transplant. 
What We Know:
The unnamed woman from Michigan tested negative and showed no symptoms of Covid-19 before her surgery. The woman contracted Covid from the infected lungs of a woman who was declared brain dead after a car accident. After receiving her new set of lungs, she had concerning symptoms of Covid, such as difficulty breathing, a high fever, and her blood pressure fell. 

The doctors realized that the virus took a primarily respiratory route because signs showed lung infection, and when her symptoms got worse, she went into septic shock and had heart function problems. Doctors tested her for Covid-19 and the samples from her new lungs came back positive, which led doctors back to retrieve even more specimens from the transplant donor.

The test showed that a swab from the transplant donor's nose and throat retrieved 48 hours later came back negative. The donor's family said she had no recent travel history or been around anybody with Covid-19 and was not displaying any signs of Covid. It was not until the doctors received a specimen of fluid from the donor's throat, that they received a positive Covid-19 result.

Four days later, the surgeon fell ill after the surgery and tested positive for Covid.

The test shows that the recipient and surgeon were both infected by the donor, the surgeon later recovered. It's the only confirmed case out of almost 40,000 transplants in 2020, according to 

health.com

. Now, medical professionals in the transporting department must take extra precautionary measures to avoid the risk of bidirectional viral transmission between patient and surgeon, such as wearing an N95 mask and eye protection during surgeries, even in instances where donors tested negative. 
Before donors donate organs, they must take a Covid test, get checked for possible symptoms, and have their exposure history checked. If a donor has been in a high-risk area, the medical team will inform the donor that they must wait 14-28 days after returning. Living donors are asked not to travel 14 days before donation and to monitor their symptoms.
Comments
comments
Fauci Urges Americans To Take Any Vaccine Available To Them When Eligible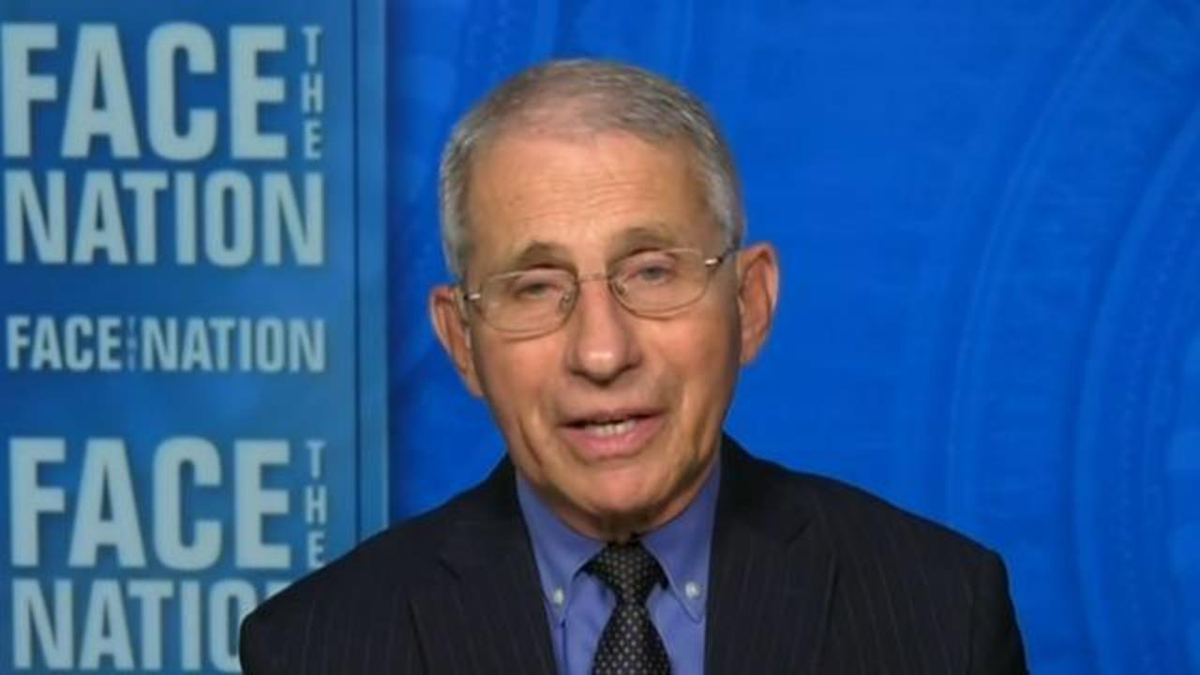 Dr. Anthony Fauci urges the American Public to take whichever vaccine is most accessible to them.
What We Know:
Dr. Fauci, Director of the U.S National Institute of Allergy and Infectious Disease, said Americans should not compare the vaccines' statistics. He believes that Americans should take any of the approved three vaccines approved to help combat the spread of the Virus. "All three of them are really quite good, and people should take the one that's most available to them," said Fauci in an interview on NBC's Meet The Press.
The only vaccines currently available as of late are the Pfizer-BioNTech, Moderna, and Johnson and Johnson. Fauci stated that the vaccines all differ in dosage, and the vaccines were all tested under different circumstances. One example is that Johnson and Johnson is a one-shot dosage, while Pfizer-BioNTech and Moderna require two-shots.
According to Fauci, public health officials have recently been very concerned about the virus's variants that could dodge the vaccines. One variant is B.1.351, which is spreading like wildfire in South Africa. This also serves as a reason why Fauci advises that Americans shouldn't be comparing the efficacy rates of the virus. The Johnson and Johnson vaccine has a 72% efficacy rate in the U.S, compared to 64% in South Africa.
Fauci also noted on Meet The Press that the United States has started to see a decline in the number of infections due to COVID and has seen an increase in the number of vaccinations. Fauci urges that we still must stay resilient in combating the virus and that we are nowhere close to lifting restrictions because there is a chance that lifting restrictions will cause another spike.
We are approaching the anniversary of the COVID-19 being declared a National Emergency. However, this news from Fauci might be enough to give the country hope of returning to what we deem as "normal."
Comments
comments