White Teens from Georgia Make Racist TikTok Video, Expelled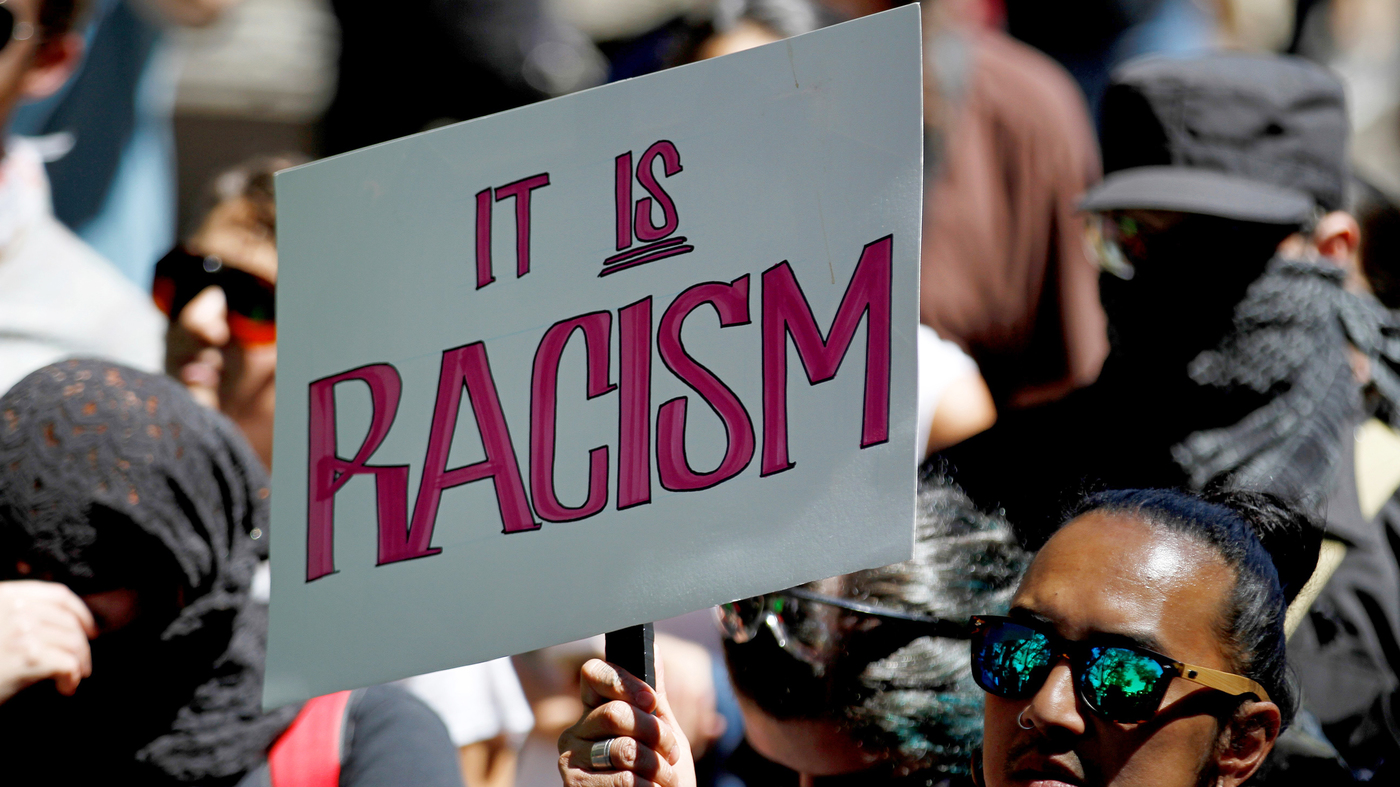 Editorial Note: From time to time members of our editorial team find it necessary to respond to sensitive community issues.  This reporting is a reflection of a racial incident that occurred this week in Carrollton, Georgia.  Most opinion pieces are found in the Opinion section.
Being completely honest with you, it's not unfathomable to believe that as a Black man in America, the last thing I want to deal with just happens to be the one thing that never goes away. Pandemic and global emergencies aside—racism is here to stay.  She waves her nasty finger in my face at least once a week. Blatant, fragrant. Racism.
For nearly a day, I ignored tags and mentions directing me to a 50 second TikTok video with two white teenagers.  Less than 6 seconds into the video they kick the door into a well-lit bathroom and tossed into the sink is a ripped piece of wide-ruled notebook paper with word 'niggers' scribbled on it.  For obvious reasons, you can imagine I had no interest in watching further.  The Black experience, despite your nationality, is for the most part monolithic in the United States.  The pain runs deep because day in and day out, it's still inflicted.
Earlier today, I finally decided to take a look at the video, knowing that obviously, I'd be discussing it amongst friends or next week on the radio.  Getting past the first six seconds, I watch the video play out.  A white female holds her smart phone in the mirror, while the male reaches for the cup to reveal what's written underneath it.  The male, who we know now is named Jeffrey Hume, just seconds later lifts up a cup of water to reveal another sliver of paper with the word 'black' written on it.  He takes the cup of water and pours over the 'niggers' sheet in the sink.  Panning the camera to the other side of the sink, the white female, Stephanie Freeman focuses on another cup of water pinning down yet another sliver of paper, the verbiage: 'don't have a dad', Jeffrey pours yet another full cup of water over the 'niggers' paper.   At best effort, it immediately became evident to me that this was not going to be the type of TikTok video I've come to enjoy while on quarantine.  It appeared that the odd couple would continue lifting cups and reading statements as they read the next one: 'eat watermelon and fried chicken.' The pouring continued.
Okay I know this probably isn't going to get a lot of views but I just thought I'd show everyone how racist the kids at my school are. The girl's name is Stephanie Freeman and she's a senior at Carrollton High School. pic.twitter.com/jjsLtToSLH

— Camden (@camden52801) April 17, 2020
The next cup, 'make good choices' was empty.  There was nothing to pour out.  Jeffrey shakes the cup as Stephanie proclaims 'there's nothing there!'  The game continues, 'rob people' Stephanie belts as Jeffrey interjects 'specifically white people,' pouring water over the 'niggers' paper once again.  Seemingly overjoyed, the couple aim at the last cup.  Stephanie announces 'the last cup is…' as Jeffrey answers 'goes to jail' and pours water on the paper for the final time.  The video blips as the faucet runs and they pour one final full cup over the paper.
It was obvious to me why this video caused the uproar that it did, yet this time it did not generate the usual shock or disgust. I wondered, as I analyzed my own reaction if I was growing numb to this sort of white nonsense, yet immediately came to grips with the truth: this was meant to get a reaction.  This was done boldly. This was not in jest, not as a mistake and not as a joke.  The words were written.  The camera was rolling.  The words were said.  The video was edited.  The video was uploaded.  The video was posted.  The video was shared.  This was intentional. This was malicious.  This behavior is innate.   They relished in this. This is an exact picture of who they are, whether they've ever shown the world this piece of them or not.  This is more than likely who their ancestors were.
Writing this, in this climate, I had to consider my future.  How far am I from a Fox News smear?  What can I say that will not inhibit me or severely limit my chances at success if I plan to spread my wings and run for office one day?  You see, I'm thinking.  I've considered, despite my little success, how quickly things could come to a screeching halt.  Privilege has a way of ignoring natural alarms.   It's often said that racism is taught behavior and for it to end, the teacher must die.  I argue, that while taught, it must also be embraced.  Conditioning plays a major part on how one sees the world, but we've all been taught that what's in you, will come out.
Like many times before, the forensic detectives of Black Twitter did the dirty work.  We know who these thugs are because of the hard work of these heroes, but why is it the responsibility of the oppressed to identify, prosecute and demand justice of their attackers?  It's time for this type of hateful behavior to be met with pressure.  Racism, in any form should face severe ramifications like the crime it is.  More often than not 15, 16 and 17, Black and brown bodies are charged as adults for felony crimes, why not even the playing field?
Jeffrey and Stephanie have been expelled from Carrollton High School.  While their future may seem bleak to some, it's no secret to you or me that they'll be back to their normal lives in no time.
Comments
comments
Woman Pleads Guilty after Threatening to Bomb Gay-Inclusive Catholic School
Yesterday, Sonia Tabizada, 36, pleaded guilty to a federal hate crime.
What We Know:
Back in May of 2019, California native Sonia Tabizada made bomb threats to Georgetown Visitation Preparatory School after the school announced it would make an inclusive move forward and begin publishing same-sex wedding announcements in its alumni magazine.
Court documents suggest that Tabizada made multiple threatening phone calls to the school, leaving voicemails stating that she would burn and bomb the church, kill school officials and students, and commit acts of "terrorism". One message from Tabizada played in court stating, "Remove the f—— gay motherf—— from your magazine or I'm going to f—— kill your kids. That's a promise."
NBC News reports that Tabizada had no previous connection to the Washington D.C. high school and most likely only heard of the announcement via news reports. She resides in Southern California and has never attended or had any known ties to the Catholic school.
Despite whether her intentions were executed or not, Tabizada pleaded guilty to obstructing religious exercise by making threats. She will be sentenced on March 23rd and faces a maximum penalty of 20 years in prison and a fine of up to $250,000.
Eric Dreiband, Department of Justice assistant attorney general for the Civil Rights Division, said in a statement, "Tolerance and religious freedom are cornerstone values in our society and the Department of Justice will continue to vigorously prosecute violent threats motivated by bias."
Comments
comments
California Governor Offers Plan, $2 Billion to Reopen In-Person Schools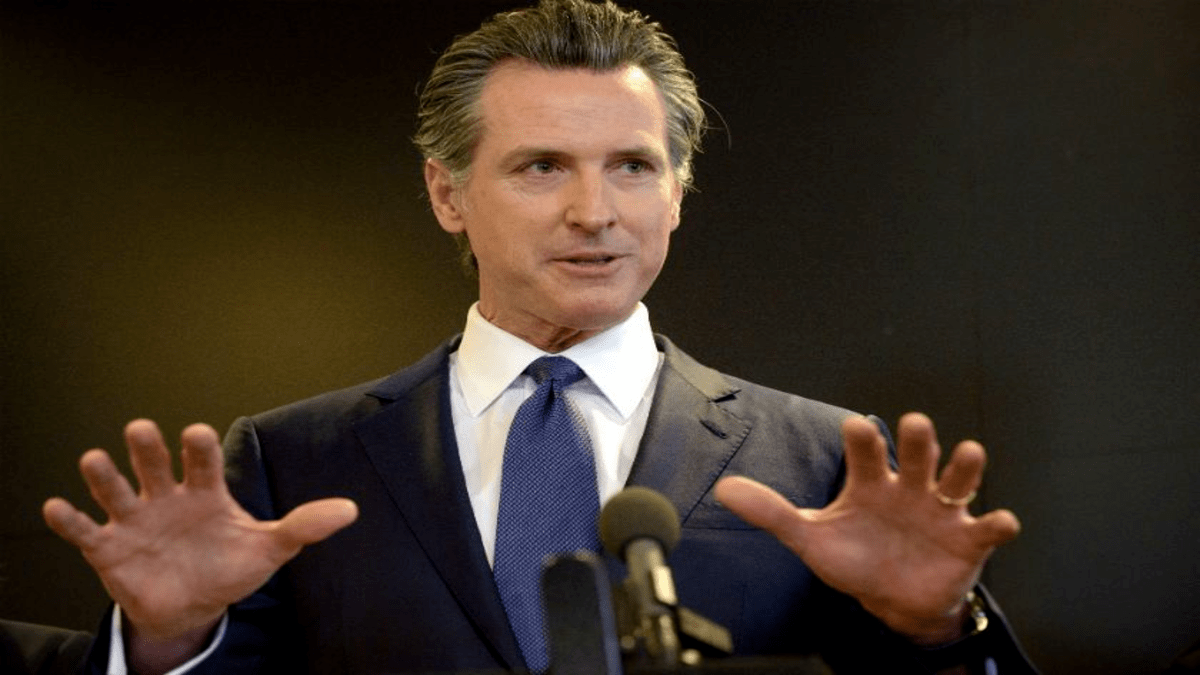 California Gov. Gavin Newsom issued a plan Wednesday for schools to resume in-person teaching next spring.
What We Know:
Newsom's plan will begin with the youngest students and those who have struggled most with remote learning while helping with $2 billion in state aid for coronavirus testing, personal protective equipment, and expanded classroom ventilation.
"Safety is key. Just reopening a school for in-person instruction on its own is not going to address the issue of safety," Newsom stated, ensuring penalties for schools that don't obey safety rules.
California's largest teachers union President said he was happy Newsom is "finally realizing" the need for stricter safety standards as part of any reopening plan.
California Teachers Association president E. Toby Boyd mentioned he expects the formal guidelines Newsom intends to release next week will generate a consistent statewide plan rather than creating more uncertainty for parents and school districts.
The administration's commitment to providing frequent testing and contact tracing when outbreaks occur will be critical to making teachers feel content again in the classroom, mentioned the state Superintendent of Public Instruction Tony Thurmond.
Anthony Fauci, the nation's leading infectious-disease specialist, mentioned Newsom's assertion that schools can reopen safely, noting in an online briefing what he described an "almost counterintuitive" finding that schools appear to be doing a lot better in regards to the level of infection than the rest of the community.
"If you really want to get society back to some form of normality, one of the first things you have to do is to get the children back in school," Dr. Fauci said.
Newsom said his proposal was driven by increasing data indicating lower risks and increased benefits from in-person instruction, especially for the youngest students.
Gov. Gavin Newsom's plan comes amid heightened pressure from parents to reopen schools and allow in-person learning once again.
Comments
comments
Legendary Eastside High Principal Joe Clark has Died at 82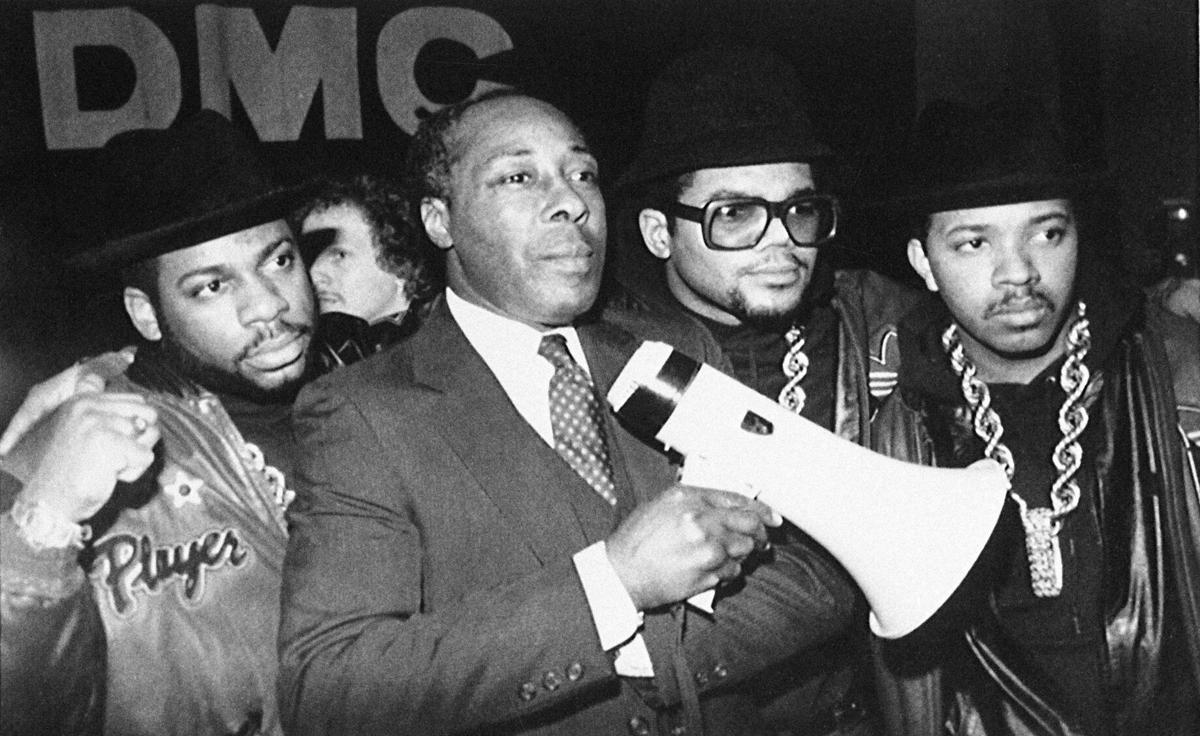 The stern high school principal who inspired the movie Lean on Me has passed away.
What We Know:
Joe Louis Clark roamed the hallways of Eastside High School in Paterson, New Jersey, with a baseball bat and bullhorn in hand. The unconventional principal garnered national attention from critics and fans across the country and even inspired the 1989 film "Lean on Me," starring Morgan Freeman.
Last Tuesday, Clark's family released a statement on his passing. He passed away at his home in Gainesville, Florida, and was "surrounded by his family when he succumbed to his long battle with illness on

December 29, 2020." He was 82-years-old.

Aside from inspiring movie magic, Clark was also known for his dedication to no-nonsense discipline. Clark's family stated that "In one day, he expelled 300 students for fighting, vandalism, abusing teachers, and drug possession and lifted the expectations of those that remained, continually challenging them to perform better."
According to CNN, Clark also published a book called, Laying Down the Law that documented his educational strategy at Eastside High School. He appeared on the cover of TIME Magazine in 1988 and hit television shows like 60 Minutes and The Arsenio Hall Show. Clark was even offered a policy advisor position at the White House by President Reagan but declined the offer because of his dedication to his students.
His legacy will live on through his children, Joetta, Hazel, JJ, grandchildren, Talitha, Jorell, Hazel, and all the students he mentored at Eastside High.
Comments
comments