White Teens from Georgia Make Racist TikTok Video, Expelled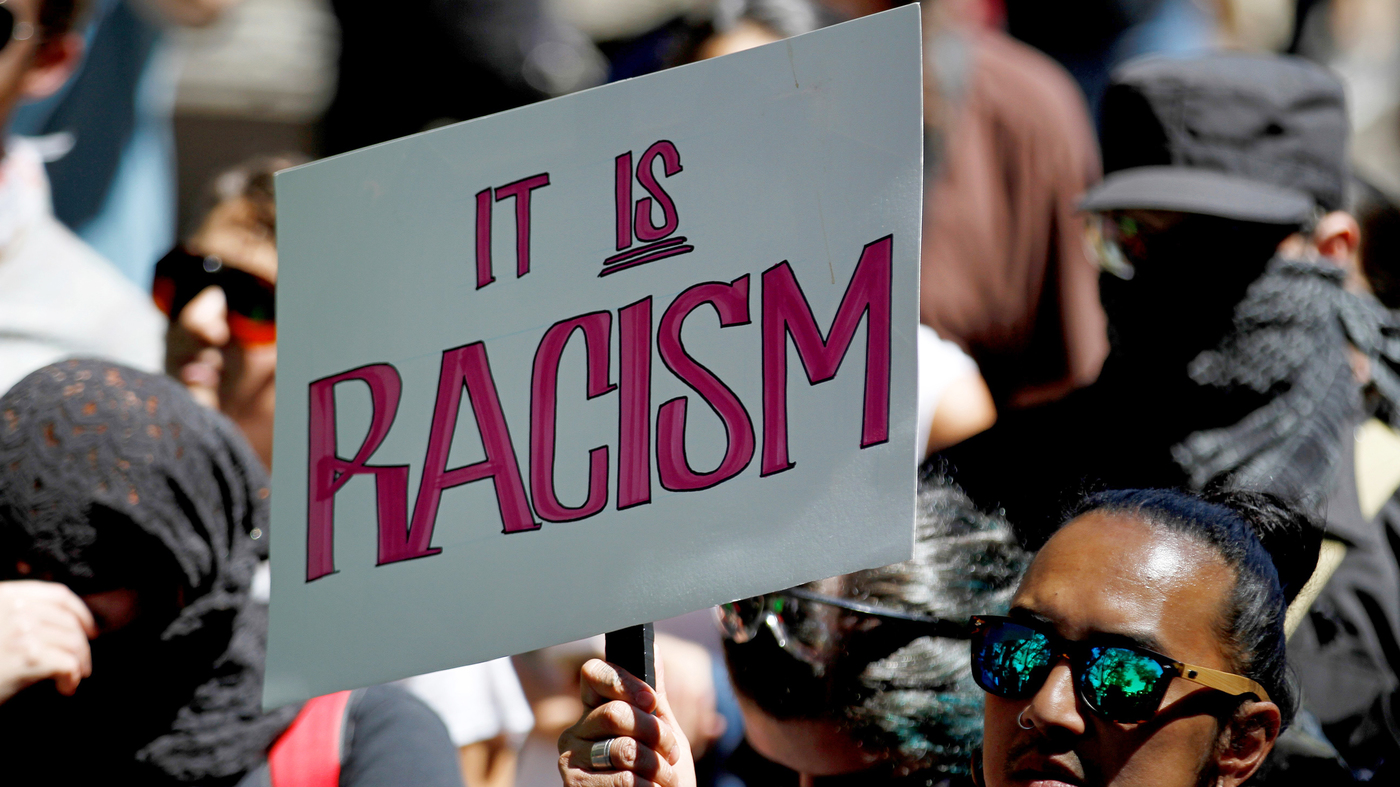 Editorial Note: From time to time members of our editorial team find it necessary to respond to sensitive community issues.  This reporting is a reflection of a racial incident that occurred this week in Carrollton, Georgia.  Most opinion pieces are found in the Opinion section.
Being completely honest with you, it's not unfathomable to believe that as a Black man in America, the last thing I want to deal with just happens to be the one thing that never goes away. Pandemic and global emergencies aside—racism is here to stay.  She waves her nasty finger in my face at least once a week. Blatant, fragrant. Racism.
For nearly a day, I ignored tags and mentions directing me to a 50 second TikTok video with two white teenagers.  Less than 6 seconds into the video they kick the door into a well-lit bathroom and tossed into the sink is a ripped piece of wide-ruled notebook paper with word 'niggers' scribbled on it.  For obvious reasons, you can imagine I had no interest in watching further.  The Black experience, despite your nationality, is for the most part monolithic in the United States.  The pain runs deep because day in and day out, it's still inflicted.
Earlier today, I finally decided to take a look at the video, knowing that obviously, I'd be discussing it amongst friends or next week on the radio.  Getting past the first six seconds, I watch the video play out.  A white female holds her smart phone in the mirror, while the male reaches for the cup to reveal what's written underneath it.  The male, who we know now is named Jeffrey Hume, just seconds later lifts up a cup of water to reveal another sliver of paper with the word 'black' written on it.  He takes the cup of water and pours over the 'niggers' sheet in the sink.  Panning the camera to the other side of the sink, the white female, Stephanie Freeman focuses on another cup of water pinning down yet another sliver of paper, the verbiage: 'don't have a dad', Jeffrey pours yet another full cup of water over the 'niggers' paper.   At best effort, it immediately became evident to me that this was not going to be the type of TikTok video I've come to enjoy while on quarantine.  It appeared that the odd couple would continue lifting cups and reading statements as they read the next one: 'eat watermelon and fried chicken.' The pouring continued.
Okay I know this probably isn't going to get a lot of views but I just thought I'd show everyone how racist the kids at my school are. The girl's name is Stephanie Freeman and she's a senior at Carrollton High School. pic.twitter.com/jjsLtToSLH

— Camden (@camden52801) April 17, 2020
The next cup, 'make good choices' was empty.  There was nothing to pour out.  Jeffrey shakes the cup as Stephanie proclaims 'there's nothing there!'  The game continues, 'rob people' Stephanie belts as Jeffrey interjects 'specifically white people,' pouring water over the 'niggers' paper once again.  Seemingly overjoyed, the couple aim at the last cup.  Stephanie announces 'the last cup is…' as Jeffrey answers 'goes to jail' and pours water on the paper for the final time.  The video blips as the faucet runs and they pour one final full cup over the paper.
It was obvious to me why this video caused the uproar that it did, yet this time it did not generate the usual shock or disgust. I wondered, as I analyzed my own reaction if I was growing numb to this sort of white nonsense, yet immediately came to grips with the truth: this was meant to get a reaction.  This was done boldly. This was not in jest, not as a mistake and not as a joke.  The words were written.  The camera was rolling.  The words were said.  The video was edited.  The video was uploaded.  The video was posted.  The video was shared.  This was intentional. This was malicious.  This behavior is innate.   They relished in this. This is an exact picture of who they are, whether they've ever shown the world this piece of them or not.  This is more than likely who their ancestors were.
Writing this, in this climate, I had to consider my future.  How far am I from a Fox News smear?  What can I say that will not inhibit me or severely limit my chances at success if I plan to spread my wings and run for office one day?  You see, I'm thinking.  I've considered, despite my little success, how quickly things could come to a screeching halt.  Privilege has a way of ignoring natural alarms.   It's often said that racism is taught behavior and for it to end, the teacher must die.  I argue, that while taught, it must also be embraced.  Conditioning plays a major part on how one sees the world, but we've all been taught that what's in you, will come out.
Like many times before, the forensic detectives of Black Twitter did the dirty work.  We know who these thugs are because of the hard work of these heroes, but why is it the responsibility of the oppressed to identify, prosecute and demand justice of their attackers?  It's time for this type of hateful behavior to be met with pressure.  Racism, in any form should face severe ramifications like the crime it is.  More often than not 15, 16 and 17, Black and brown bodies are charged as adults for felony crimes, why not even the playing field?
Jeffrey and Stephanie have been expelled from Carrollton High School.  While their future may seem bleak to some, it's no secret to you or me that they'll be back to their normal lives in no time.
Comments
comments
Teacher Sparks Outrage for Making Students Watch Derek Chauvin Trial and Act as Mock Jurors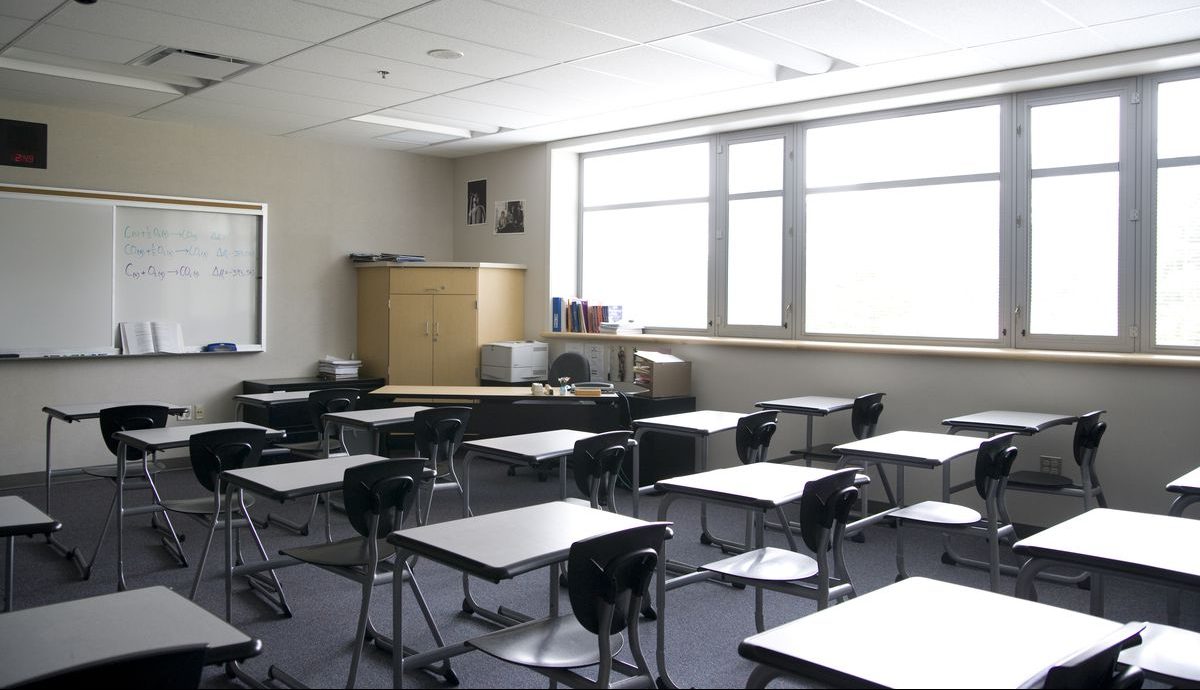 A Texas high school teacher is in hot water after making students watch Derek Chauvin's trial for an assignment without their parents' consent.
What We Know:
Parent

s at 

Cedar Hill High School in 

the suburbs of 

Dallas 

were shocked to discover their

freshmen 

student's

 project 

was 

to watch Derek Chauvin

's

 trial 

and were 

instructed 

not to discuss the trial with 

anyone

.

According to the Daily Mail, the a

ssignment entailed 

watching the video of the incident, 

following the trial for six

 to 

seven weeks, watching live streams

 of the trial

 in class

 and at home,

 and acting as mock jurors

.

Derek Chauvin is the former Minneapolis police officer responsible for 

fatally 

placing a knee on George Floyd's neck

 back in May of last year

. So far, 

Chauvin has pleaded not

guilty to second-degree unintentional murder, third-degree murder, and manslaughter.

 The class is on their second week of the project. 

Parents expressed their dismay for the project in a letter to the school's communications teacher. "This murder seen by millions around the globe was triggering and traumatizing for adults. Yet, you left students to handle their own emotions and mental health as they left your class, without proper and professional support."
'It is unfathomable to me that you felt it appropriate to force my child to watch George Floyd's murder on television in your classroom, and then move on with his day as if nothing had happened,' the letter continued.
After the complaint, the unidentified teacher clarified the details of the assignment by sending a letter home to parents. "

They may not text discuss what they hear with friends, siblings, or relatives – not even the family dog,' the teacher wrote. 'I'm kidding.' It has not been stated if the teacher will face any further consequences from the school.
On Friday, Cedar Hill Principal Jason Miller ultimately sided with the parents and shut down the project claiming it was not 'age-appropriate.'
Comments
comments
Stanford Wins First NCAA Women's Title Since 1992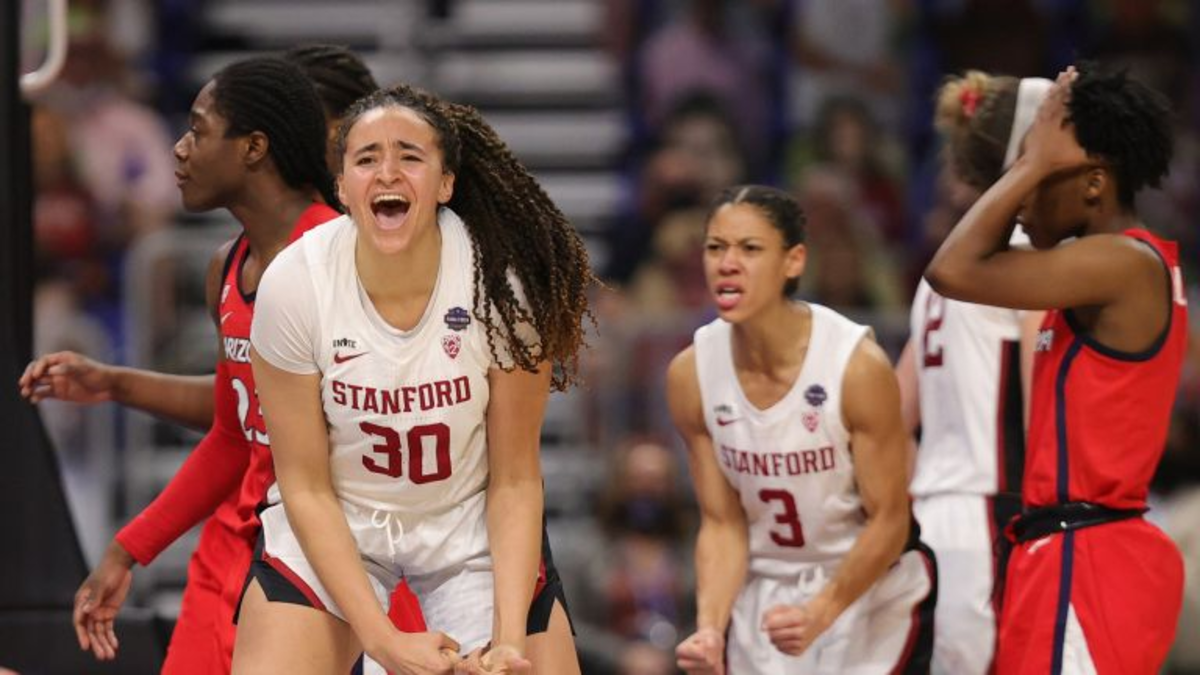 The Stanford Cardinal Women's Basketball Team won against the University of Arizona's Wildcats. This was also the first time the Pac-12 teams were playing each other.
What We Know:
Stanford University played the University of Arizona at the Alamodome in San Antonio, Texas on Sunday night. The team has not won any championship since 1992. The title ties them with Baylor University for the third-most wins in women's basketball history. CNN reports that the two institutions are behind the University of Connecticut, which has 11, and the University of Tennessee, which has 8.
The team was spearheaded by coach Tara VanDerveer, who has been with Stanford since 1985. She is the one who has overseen each of the Stanford Cardinal's wins. These include 27 Sweet Sixteens, 21 Elite Eights, and 14 Final Fours. After a 29-year hiatus, they returned to the winner's circle this year.
They ensured this year nothing would stop them, not even a pandemic. From Nov. 29- Jan. 31, nine weeks of their season, they had to relocate due to California's COVID-19 regulations. They faced tough games against teams like the University of South Carolina's Gamecocks in the Fina Four. However, they affirmed they were staying in the game.
"This is a dream come true for our team. I think it'll probably hit me tomorrow," exclaimed VanDerveer.
It was a very close game. According to NPR, there were times where the Wildcats had the upper ground, especially as Arizona attempted multiple times to steal the game from Stanford. Additionally, CBS Sports claimed the Wildcats had the best defense for the National Collegiate Athletic Association (NCAA)'s tournament and forced the Cardinal into 21 turnovers. It wasn't until almost the end that Stanford made a comeback.
Haley Jones, NCAA's most outstanding player, ensured that the Cardinal would finish with 17 points and eight rebounds. Lexie Hull made an input with a 10-point, 10-rebound double-double. Cameron Brink brought in 10 points, six rebounds, and three blocks.
The Wildcats did have a chance to win the championship. In the final seconds of the fourth quarter, Aari McDonald, Arizona's star player, made three of four free throws needed to reduce Stanford's lead to one point. The Wildcats also received a ball off a shot clock violation from the Cardinal. However, McDonald missed the last-second shot. Stanford won the game 54-53. McDonald stated she was proud of her teammates. They accomplished a lot that many didn't believe they could, despite losing.
The game was also a memorable one for the University of Arizona. It had been their first NCAA tournament appearance since 2005. It was also their first time playing in Final Four and championship games. The rancor between the teams remained friendly, although the Wildcats lost to Stanford 0-3 this season. Cardinal senior guard Kiana Williams said the team was great to play.
Stanford's win comes after a year of bombshells for the NCAA. Last month, they were criticized by Cardinal performance coach Ali Kershner. She pointed out on Instagram the disparities between the men's and women's March Madness facilities. Additionally, the Supreme Court had a hearing last week in which they had to determine if the organization was illegally "fixing" Athlete compensation. Players were upset that the association was attempting to impose restraints on education-related compensation. Currently, a majority of the justices agree with the students' concerns, as they are skeptical about the NCAA's claims that payments for things outside of the court will compromise the integrity of amateur competitions. A final decision on the trial, known as Shawne Alston v. NCAA, No. 20-512, will be made in June.
As expressed, the tournament and season were historic ones. This year alone, teams either ended their season early or opted to cancel it due to the pandemic. However, Stanford stayed and won the first NCAA Women's tournament in two years; the NCAA canceled the 2020 event due to the coronavirus pandemic.
Comments
comments
Teacher Goes on Racist Rant, Not Realizing Zoom Was On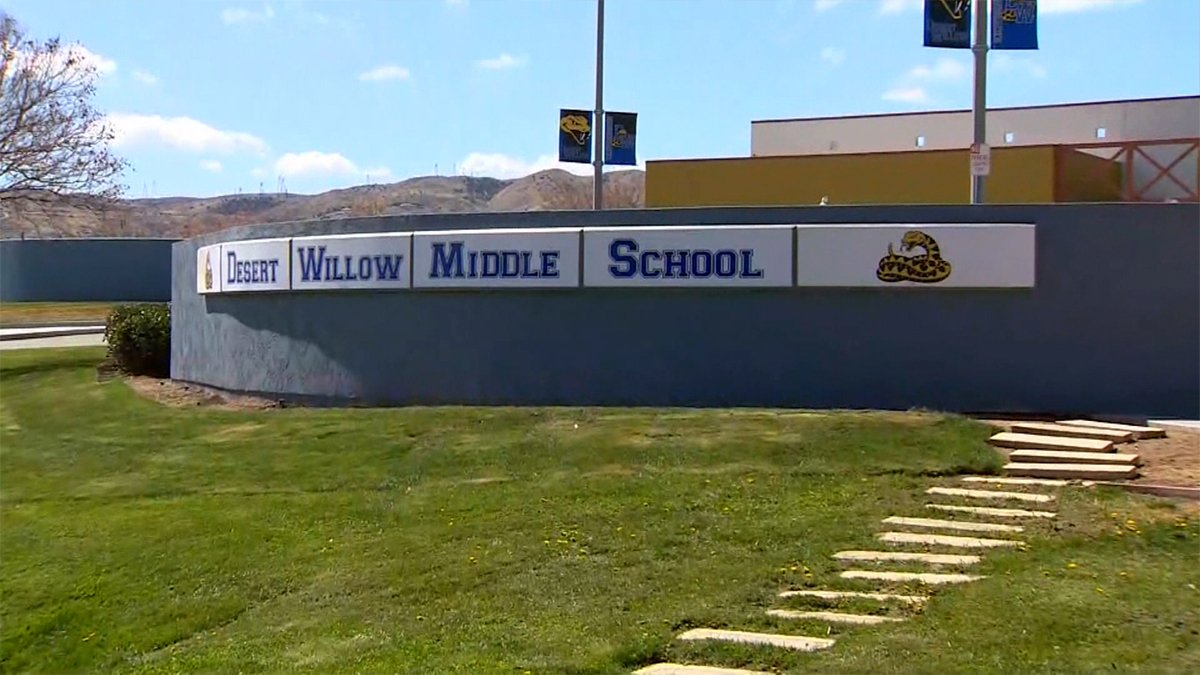 The teacher, Kimberly Newman, has since resigned from Desert Willow Fine Arts, Science and Technology Magnet Academy in Palmdale, California. The school district may also be potentially facing a lawsuit.
What We Know:
Katura Stokes set up a parent-teacher meeting with Newman on Jan. 20 after her sixth-grade son had issues with remote learning. Stokes' son and Newman completed a few assignments together, and Stokes was relieved to hear her son was caught up with everything. However, at the end of the Zoom call, Newman forgot to end the meeting for all attendees. She left her camera and microphone one. Unconscious of her guests, Newman began to spew racially insensitive comments.
"Two kinds of pieces of s***. They're black, he's black," Newman told her husband in one part of the call.
Stokes began to record the rest of the meeting as soon as she noticed what Newman was doing. The video exposes Newman writing and sending an email to the boy's other teachers and administrators. In the email, she was blatantly mocking and belittling Stokes. In another instance, Newman insulted Stokes' parenting. She asserted that she and several other teachers tried to reach Stokes multiple times to discuss her child's progress.
 "She's answered her phone for the first time this entire year. I mean these parents, that's what kind of piece of s— they are," spouted Newman.
In her rant, Newman said to her husband that Stokes' son was lying and making excuses about his technical difficulties. She proceeds to claim that this is what he has been taught to do because "this is what Black people do."
Stokes decided to film the computer screen because she thought if she didn't document it, no one would believe the comments' disgracefulness. She also called the school's principal during Newman's tirade. The principal was just as shocked and phoned her. When Newman answered and was investigated about her remarks, she denied them. Yet, she ended the Zoom session.
School officials immediately put Newman on administrative leave. When she came in for a meeting two days later, she informed them she wanted to resign and left the office. The Palmdale School District has 45 days to file a normal response to Stokes' accusations. She is asking for monetary for negligence, defamation, and civil rights violations. After the officials place the response, the parent has six months to file a lawsuit.
In addition, officials have said Newman's actions abhorred them. District officials are sticking with Stokes, assuring that the "Palmdale School District has never and will never tolerate any racist behavior or speech."
According to the Los Angeles Times, this is not the first time the district has been in hot water. In 2019, the principal of Summerwind Elementary School captured a photo of four teachers smiling while holding a small noose. The investigation concluded that the teachers did not understand the symbolism behind the lasso. The professors were put on paid leave and eventually left the district. The principal also was taken out of her position.
Stokes is also demanding that the school district improves its racial awareness training. This is crucial for Palmdale's educational system, as enrollment is 75 percent Latino, 15 percent Black and 10 percent white, and other races. Stokes also says she is afraid this incident has scarred her and her son, as they feel they will never be treated fairly in an academic setting.
Comments
comments