White Teens from Georgia Make Racist TikTok Video, Expelled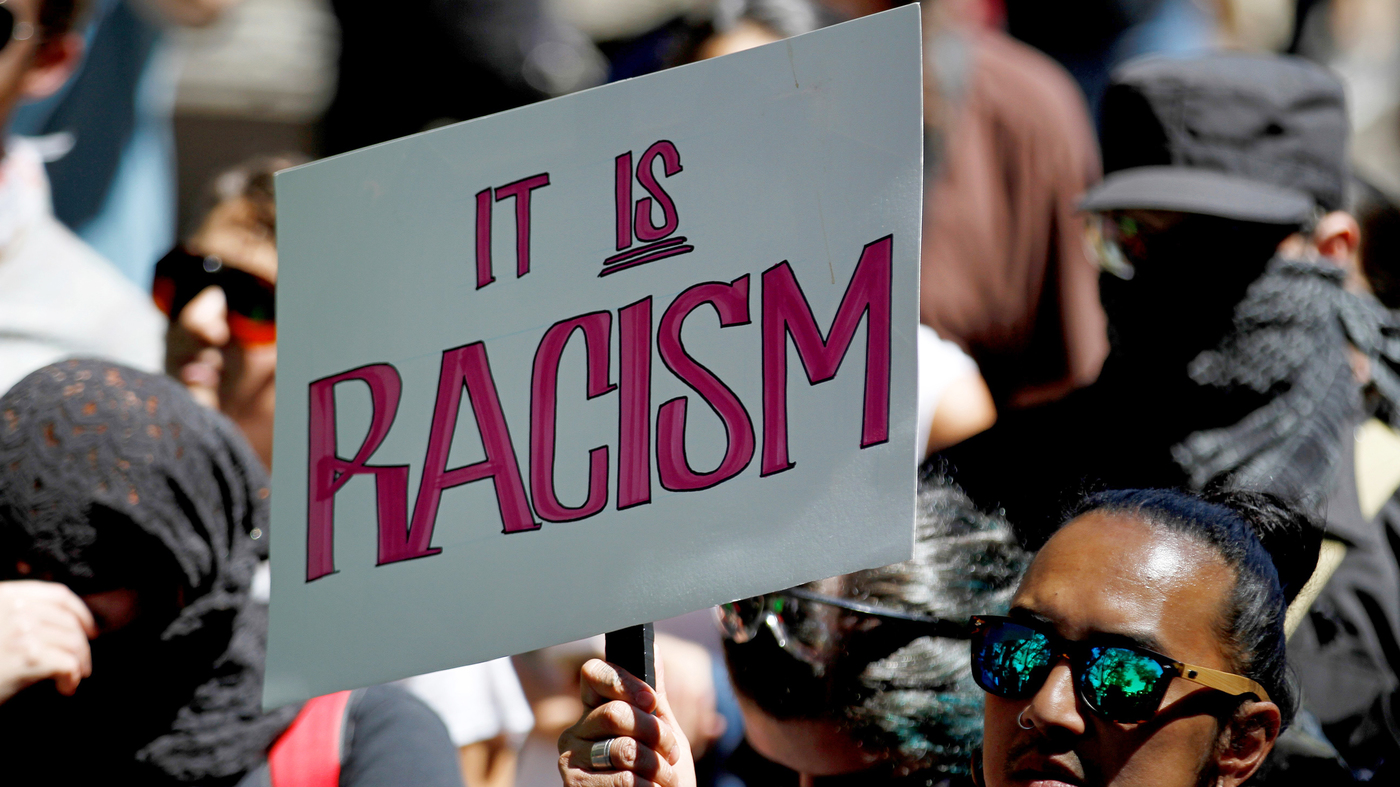 Editorial Note: From time to time members of our editorial team find it necessary to respond to sensitive community issues.  This reporting is a reflection of a racial incident that occurred this week in Carrollton, Georgia.  Most opinion pieces are found in the Opinion section.
Being completely honest with you, it's not unfathomable to believe that as a Black man in America, the last thing I want to deal with just happens to be the one thing that never goes away. Pandemic and global emergencies aside—racism is here to stay.  She waves her nasty finger in my face at least once a week. Blatant, fragrant. Racism.
For nearly a day, I ignored tags and mentions directing me to a 50 second TikTok video with two white teenagers.  Less than 6 seconds into the video they kick the door into a well-lit bathroom and tossed into the sink is a ripped piece of wide-ruled notebook paper with word 'niggers' scribbled on it.  For obvious reasons, you can imagine I had no interest in watching further.  The Black experience, despite your nationality, is for the most part monolithic in the United States.  The pain runs deep because day in and day out, it's still inflicted.
Earlier today, I finally decided to take a look at the video, knowing that obviously, I'd be discussing it amongst friends or next week on the radio.  Getting past the first six seconds, I watch the video play out.  A white female holds her smart phone in the mirror, while the male reaches for the cup to reveal what's written underneath it.  The male, who we know now is named Jeffrey Hume, just seconds later lifts up a cup of water to reveal another sliver of paper with the word 'black' written on it.  He takes the cup of water and pours over the 'niggers' sheet in the sink.  Panning the camera to the other side of the sink, the white female, Stephanie Freeman focuses on another cup of water pinning down yet another sliver of paper, the verbiage: 'don't have a dad', Jeffrey pours yet another full cup of water over the 'niggers' paper.   At best effort, it immediately became evident to me that this was not going to be the type of TikTok video I've come to enjoy while on quarantine.  It appeared that the odd couple would continue lifting cups and reading statements as they read the next one: 'eat watermelon and fried chicken.' The pouring continued.
Okay I know this probably isn't going to get a lot of views but I just thought I'd show everyone how racist the kids at my school are. The girl's name is Stephanie Freeman and she's a senior at Carrollton High School. pic.twitter.com/jjsLtToSLH

— Camden (@camden52801) April 17, 2020
The next cup, 'make good choices' was empty.  There was nothing to pour out.  Jeffrey shakes the cup as Stephanie proclaims 'there's nothing there!'  The game continues, 'rob people' Stephanie belts as Jeffrey interjects 'specifically white people,' pouring water over the 'niggers' paper once again.  Seemingly overjoyed, the couple aim at the last cup.  Stephanie announces 'the last cup is…' as Jeffrey answers 'goes to jail' and pours water on the paper for the final time.  The video blips as the faucet runs and they pour one final full cup over the paper.
It was obvious to me why this video caused the uproar that it did, yet this time it did not generate the usual shock or disgust. I wondered, as I analyzed my own reaction if I was growing numb to this sort of white nonsense, yet immediately came to grips with the truth: this was meant to get a reaction.  This was done boldly. This was not in jest, not as a mistake and not as a joke.  The words were written.  The camera was rolling.  The words were said.  The video was edited.  The video was uploaded.  The video was posted.  The video was shared.  This was intentional. This was malicious.  This behavior is innate.   They relished in this. This is an exact picture of who they are, whether they've ever shown the world this piece of them or not.  This is more than likely who their ancestors were.
Writing this, in this climate, I had to consider my future.  How far am I from a Fox News smear?  What can I say that will not inhibit me or severely limit my chances at success if I plan to spread my wings and run for office one day?  You see, I'm thinking.  I've considered, despite my little success, how quickly things could come to a screeching halt.  Privilege has a way of ignoring natural alarms.   It's often said that racism is taught behavior and for it to end, the teacher must die.  I argue, that while taught, it must also be embraced.  Conditioning plays a major part on how one sees the world, but we've all been taught that what's in you, will come out.
Like many times before, the forensic detectives of Black Twitter did the dirty work.  We know who these thugs are because of the hard work of these heroes, but why is it the responsibility of the oppressed to identify, prosecute and demand justice of their attackers?  It's time for this type of hateful behavior to be met with pressure.  Racism, in any form should face severe ramifications like the crime it is.  More often than not 15, 16 and 17, Black and brown bodies are charged as adults for felony crimes, why not even the playing field?
Jeffrey and Stephanie have been expelled from Carrollton High School.  While their future may seem bleak to some, it's no secret to you or me that they'll be back to their normal lives in no time.
Comments
comments
Waka Flocka has Received An Honorary Doctorate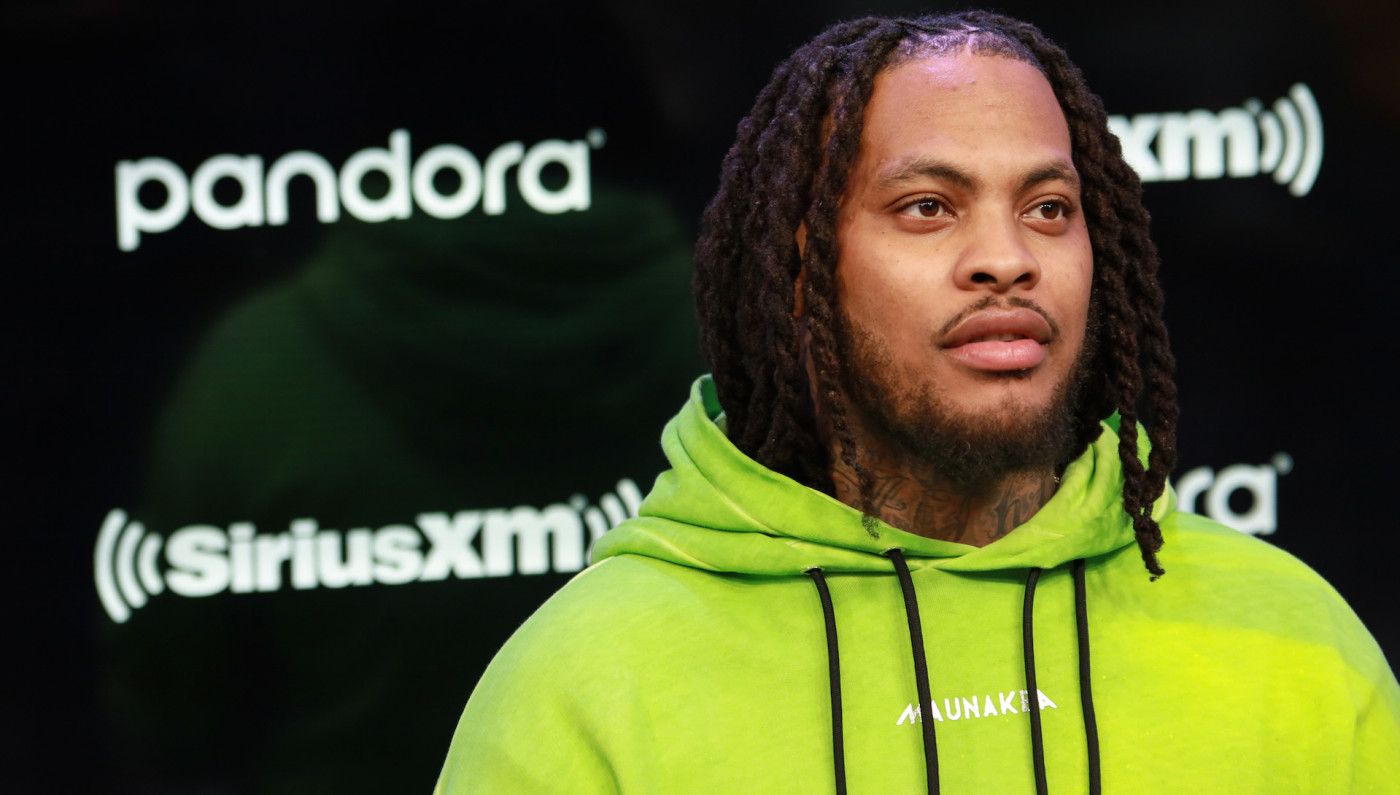 The rapper earned his honorary doctorate in philanthropy and humanitarianism on Sat. October 3 in New York City. Wake Flocka's family and friends shared photos and videos from the commemoration. He was dressed and looked very excited in his cap and gown.
What We Know:
Over the weekend, video and photos of the ceremony were seen online showing the "No Hands" rapper dressed in his graduation cap and gown as he received an honorary doctorate in philanthropy and humanitarianism. During the commemoration, the 34-year-old was praised and recognized for the philanthropic work that he has done over the years.
His wife, Tammy Rivera, and their daughter, Charlie, were the first ones present to watch him receive the honor alongside friends and family members.
Waka Flocka received his Doctorate degree in Philanthropy and Humanitarianism 👨🏾‍🎓 pic.twitter.com/wbGRmQELxr

— Rap All-Stars 🏆 (@RapAllStars) October 4, 2020
This comes after Waka Flocka, whose actual name is Juaquin James Malphurs, announced earlier this year that he would dedicate his life support to mental health awareness and suicide prevention. According to MTV News, in 2013, Waka Flocka lost his younger brother, Coades Scott, who tragically died by suicide.
Waka Flocka later uploaded a photo of himself on Instagram on Monday, October 5, celebrating the achievement.
With this new achievement, Waka Flocka has joined a list of other artists who have also received honorary doctorates such as; Common, who received his from Winston-Salem State University in North Carolina.
Other artists include Kanye West who received his from the School of the Art Institute of Chicago, Diddy from Howard University and Missy Elliot from Berklee College of Music.
Congratulations to Waka Flocka on his achievement.
Comments
comments
12-year-old Georgia Boy Begins Sophomore Year of College as Aerospace Engineer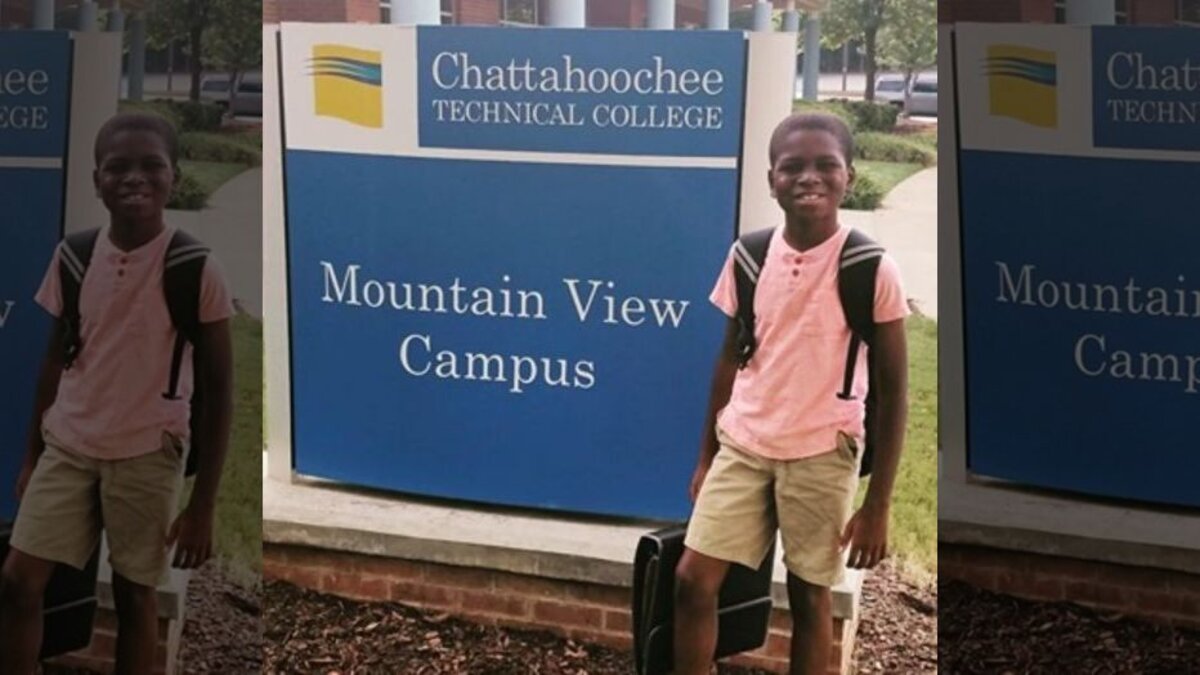 Those who have survived post-secondary education can understand "the struggle," but for 12-year-old Caleb Anderson, college classes are his middle school. Young Anderson is a sophomore at Chattahoochee Technical College in Marietta, Georgia, and is currently studying aerospace engineering. His parents became aware of his little bright mind at a very early age.
What We Know:
According to his family, Caleb started to imitate his mother's speech at only four weeks old, some infants can't do this until a couple of months later. At nine months old, he had already learned more than 250 words in American Sign Language. Fast forward to the age of four, he was already reading at an accelerated level.
"I was getting my master's in education so I knew that there was something special about that," Claire Anderson, Caleb's mother told USA Today.
Caleb's plans after Chattahoochee Technical only consist of continuing his education at other schools. He wishes to attend the Georgia Institute of Technology (Georgia Tech) and later the Massachusetts Institute for Technology (MIT). One of his biggest long term goals includes getting an internship with Tesla CEO Elon Musk, a dream he has developed over the span of his short educational career already.
Instead of thinking about the next video game or toy he wanted to get, Caleb mentioned he had his sights on space since has was a toddler. "I figured that aerospace engineering would be the best path," he said.
Caleb's mother has stated that due to his incredible intellect, she feared a small number of things such as his sense of self. She noted how he didn't need to study or get help with many subjects other kids struggled with. While other parents wouldn't see this as an issue, Claire said that she "didn't like the character that was building in him".
Moving forward, his parents decided there were other things that needed attention rather than what if's. Claire is a former teacher and her husband, Kobi, is an IT salesman. Over time, their initial worries faded and they started to teach him things books couldn't, such as "compassion, kindness, looking for the good in others".
When Caleb's mother noticed that he quickly outpaced the work of his grade levels, she was concerned that a lack of a challenge could be holding him back. She now advocates to other parents to pay mind to their kids' educations, even as early as she did with her son. Caleb has two siblings, 7-year-old Hannah and 8-year-old Aaron, who are also just as gifted in their studies.
Comments
comments
White Ohio Police Chief Explains BLM Support: "We Have to Listen to People"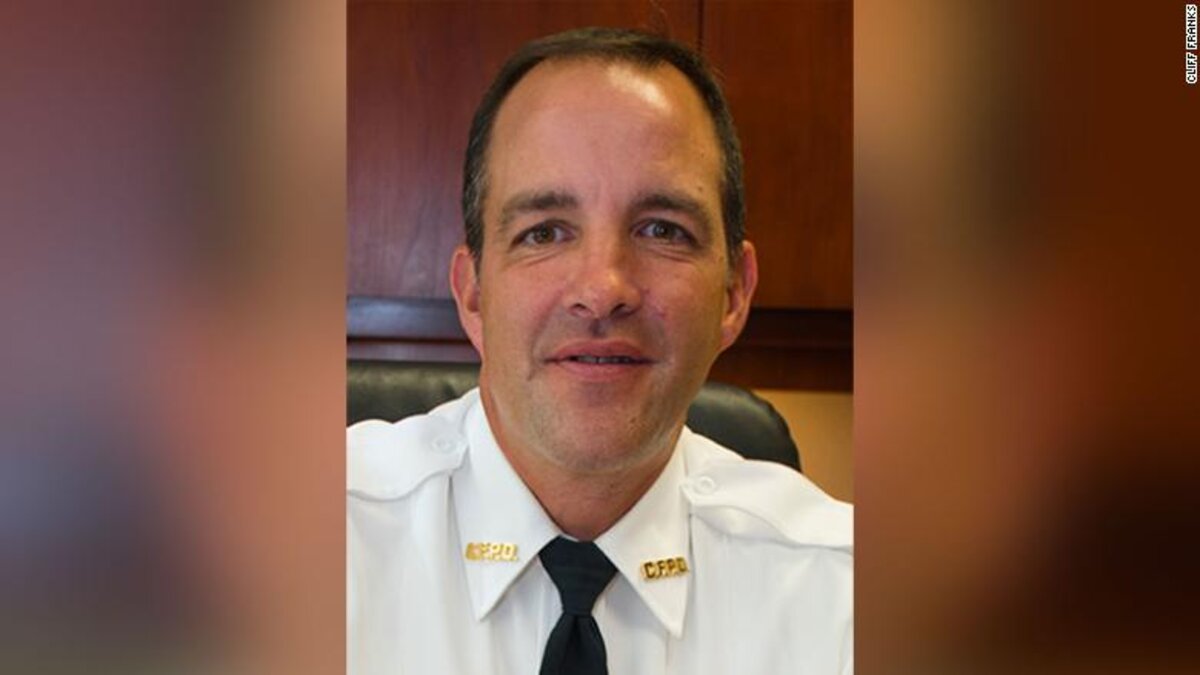 Ohio police chief, Doug Swartz, who is white, is motivating Black Lives Matter protests in his town.
What We Know:
Although there has not been a single Black Lives Matter protest in the mainly White city of Canal Fulton, Ohio, their White police chief wrote an article welcoming them, stating, "the Black community needs us".
According to CNN, Canal Fulton's police chief Doug Swartz has been the author of a monthly column that addresses various topics for the past eight years. He used the month of September to speak on and bring to life the Black Lives Matter movement that was revitalized following the tragic death of George Floyd in May.
Swartz writes that he was asked many times why Fulton had to assess with race as there have not been protests in the area for now. He replied by saying to lay with the U.S. Constitution as declared on July 4, 1776. He cited how the Black community was still not free of racism regardless of the document's ideals and continues to face significant obstacles such as housing and education discrimination.
Swartz stated:
"How do you know about it, if you don't know about it," he states. "If there are struggles that are going on in mainly Black neighborhoods, we don't know about it; our kids go to predominately white schools, and we're a byproduct of that history with the things that are wrong in today's society."
He continues to say that's why we have to listen to people and hear from them to see how we can make things better.
Swartz mentioned that he does not support riots, vandalism, or calls to defund the police. He stated those actions were "causing hate," and he wants to follow the legacy of Rev. Dr. Martin Luther King Jr. to come together and work together as a community of one.
He encourages protests and voting for legislation that would improve African American's lives.
Comments
comments