Some NBA players don't want to come back when season restarts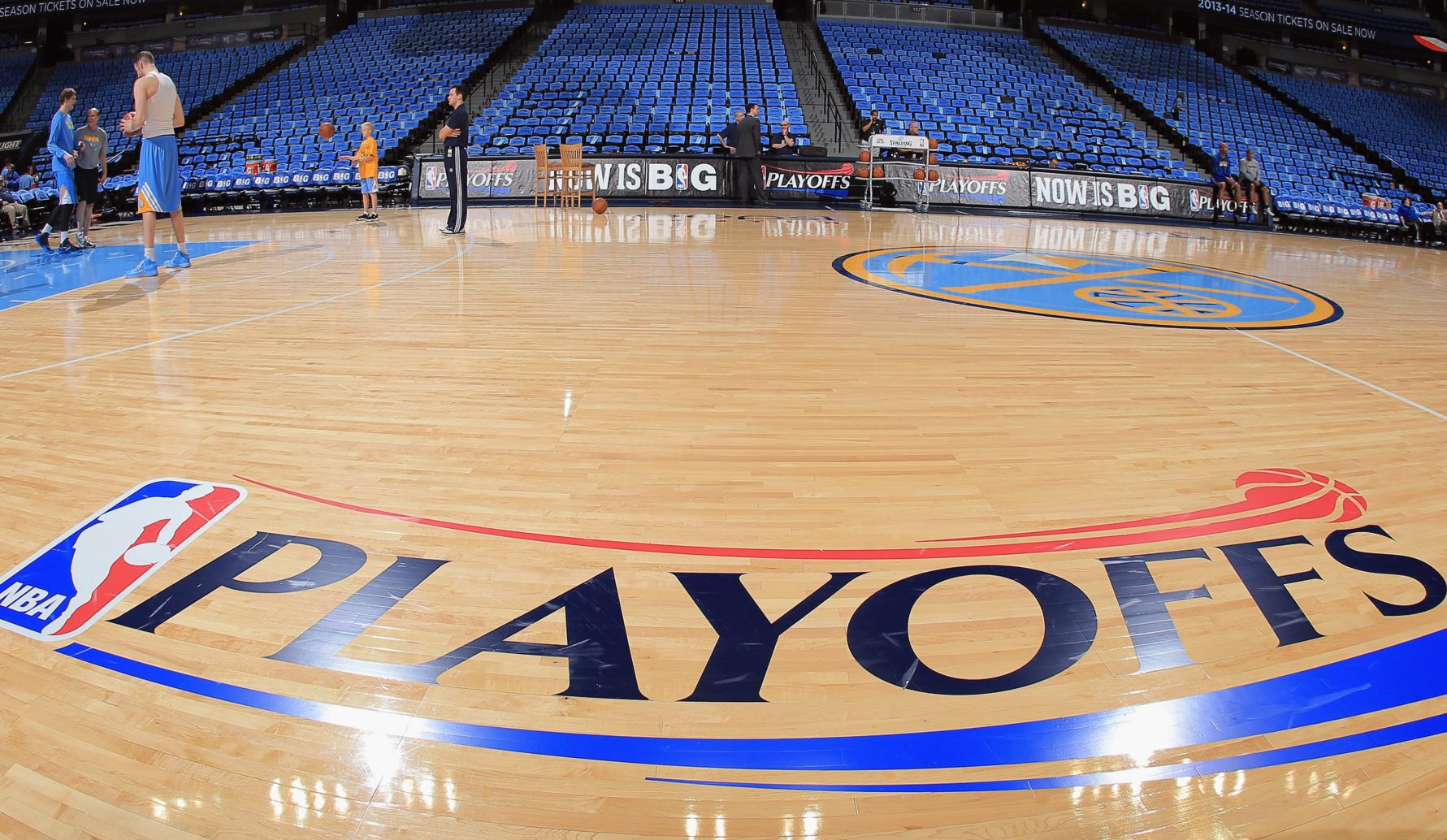 A group of 40-50 NBA players held conference calls over the last several days to voice their concerns about restarting the season in "the bubble" in Orlando.
What We Know:
The NBA announced its plan to restart the season on July 31 at ESPN's World Wide of Sports Complex in Disney World. The announcement included 22 of the league's 30 teams and a reduced schedule with regular season games, a possible play-in tournament, and the NBA playoffs, with hopes of crowning a champion no later than October 12.
The NBA's return will come with serious health precautions and restrictions for players. Players will quarantine when they arrive and practice social isolation. They will take COVID-19 tests and have their temperatures taken every day. They cannot leave without facing another quarantine. No visitors will be allowed until after the first round of the playoffs – seven weeks after their arrival.
These restrictions have raised concerns about how players will adapt to the environment. Players worry about their family situations, conditions within the bubble, the coronavirus pandemic, and the nationwide protests, which several players have taken part in. Some players, especially those who are not on championship-contending teams, do not see the upside in resuming the season.
It is likely that players who decide against participating in the the bubble will not face any punishment from their teams. They will not receive pay for games missed, however. The NBA started withholding 25% of player paychecks on June 15, invoking the force majeure clause in the collective bargaining agreement. The league plans to allow replacement players for teams dealing with injuries, positive coronavirus tests, or players opting out of the season's return.
Sources: Players deciding against participating in Orlando could be replaced by a substitution player. NBA plans to allow replacements for players who test positive for COVID-19 or suffer injuries. Replaced players become ineligible for the rest of 2019-2020 season. https://t.co/6J62J0k8Nv

— Adrian Wojnarowski (@wojespn) June 11, 2020
The NBA and Players Association plan to finalize terms of the restart and get information and health protocols out to teams this week. The NBA's plan has its flaws, however, league officials are confident that they will be able to keep players safe and finish the season.
Comments
comments
Under Armour Launches Curry Brand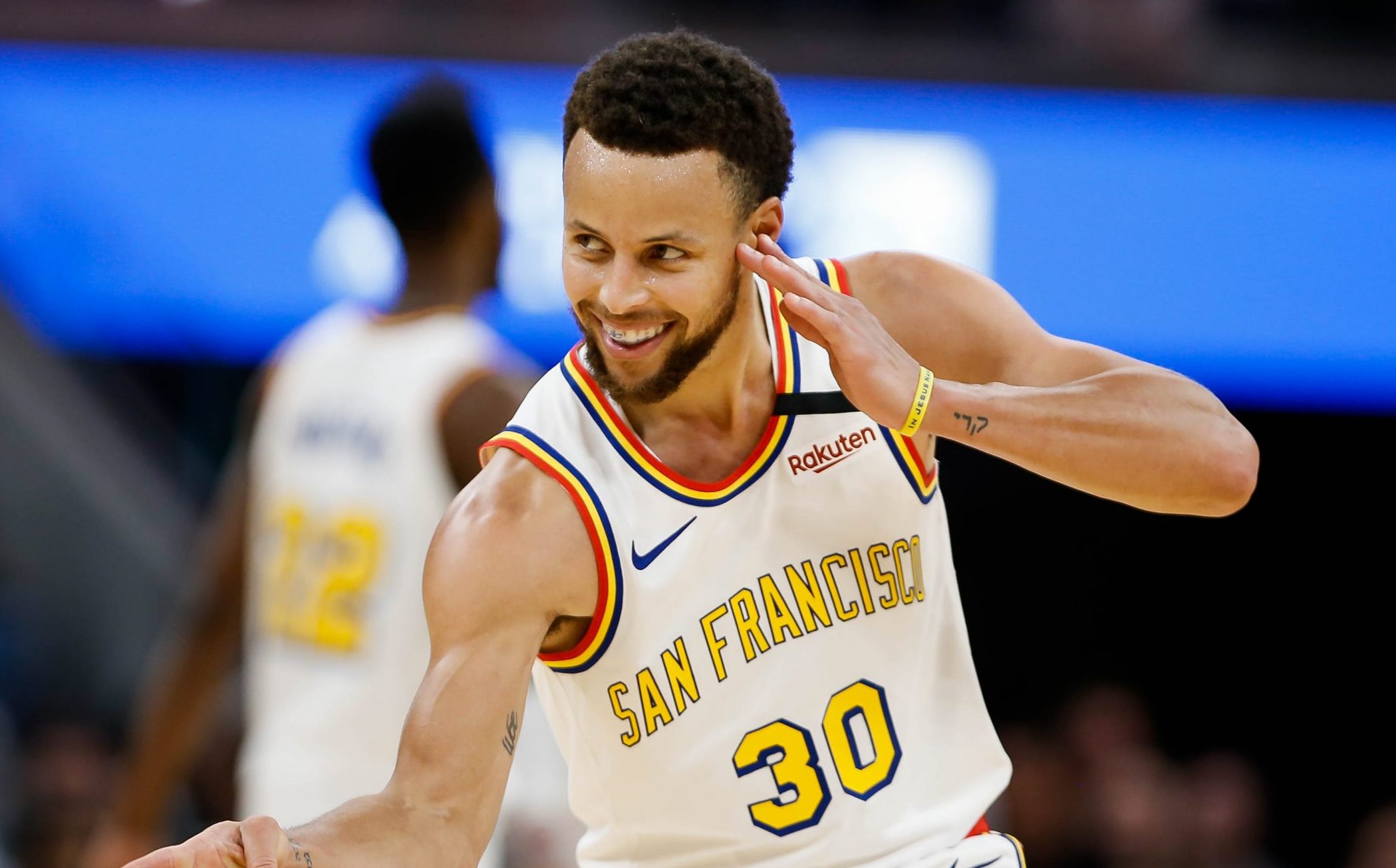 Under Armour is launching an offshoot brand for their biggest star athlete: Stephen Curry.
What We Know:
Under Armour announced the launch of Curry Brand on Monday. Steph Curry and Under Armour have a longstanding relationship and he is their most visible and popular athlete.
The new line will feature athletic apparel for a number of sports, mainly basketball and golf. Curry Brand's first basketball sneakers will be available starting December 11. Curry has said that playing multiple sports growing up was a big part of his development.
"I always played other sports, got exposed to a lot of different skill sets and people, and that was big in my development. I feel like whatever a kid is interested in, we want to be able to present an opportunity to kind of live that out. We are going to start with basketball, and we want to make sure we have the product, programming and the arenas they would be able to go to and participate and hopefully scale out and brand out from there." – Steph Curry
Under Armour hopes that Curry Brand will help them reach younger consumers like their competitor Nike. According to Piper Sandler's biannual survey, Nike is far and away the favorite apparel brand for teens whereas Under Armour is on the "no longer worn" list.
Curry Brand will act similar to Nike's relationship with the Jordan Brand. Michael Jordan was the face of the NBA and Nike for a long time and Jordan Brand has become one of the most iconic brands of all time. Under Armour is hoping that Curry's status as one of the best and most popular players in the NBA will help the brand grow.
Curry has played his entire career with the Golden State Warriors and is largely recognized as the greatest shooter of all time and one of the best players ever. He is a two-time league-MVP and three-time NBA Champion. He will also be the highest-paid player in the NBA this season, slated to earn just over $43 million for 2020-2021.
The Curry Brand will also partner with the Oakland Unified School District and Positive Coaching Alliance to improve youth access to sports, particularly in lower-income communities.
Comments
comments
Thanksgiving Day Online Sales Hit Record $5.1 Billion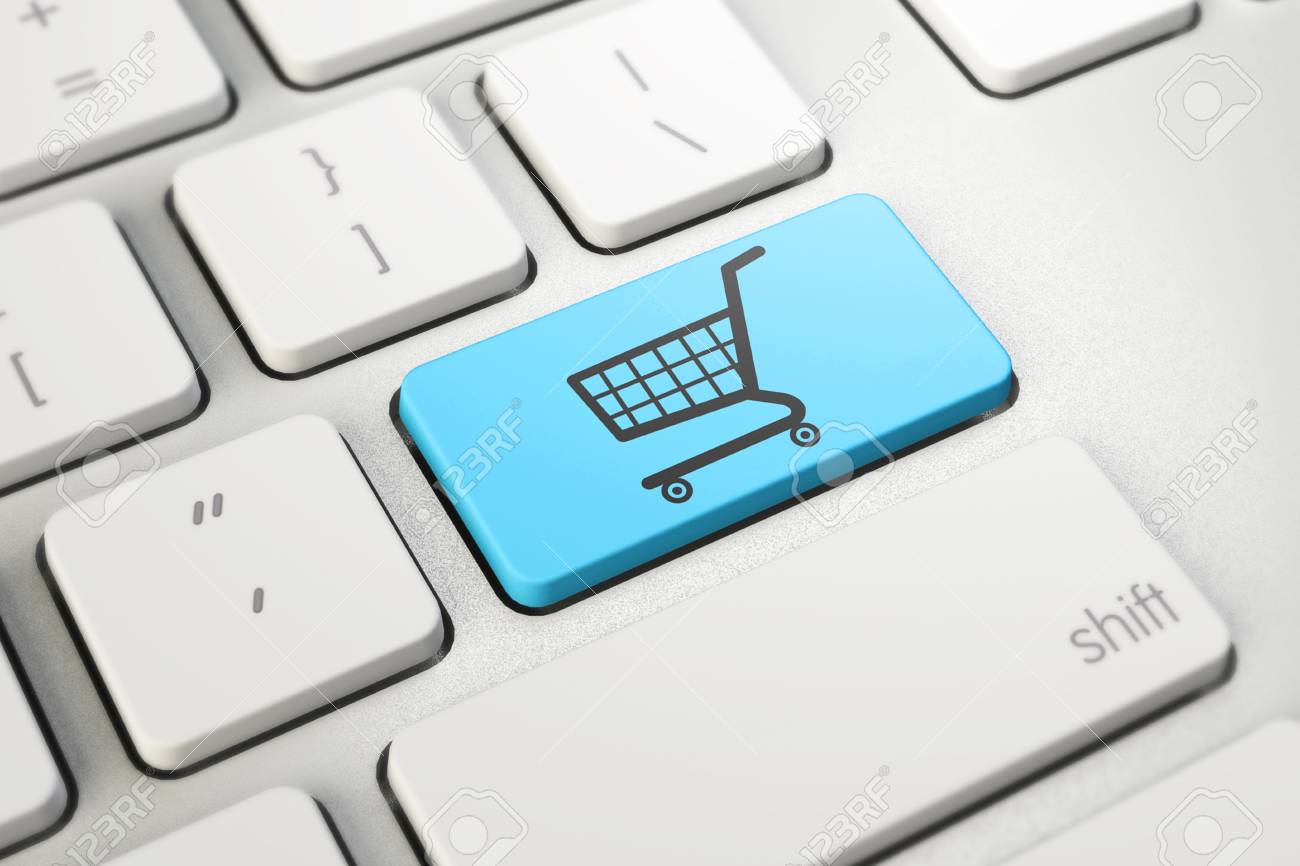 As the coronavirus pandemic continues into the holidays, many shoppers are turning to online retail. This influx of customers has led to record sales. 
What We Know: 
According to 

Adobe Analytics

 data, Thanksgiving Day sales hit a new record. Thanksgiving saw a record $5.1 billion spent, increased spending of almost 22% from last year. Adobe analyzed traffic and transactions from 80 of the top 100 U.S. online retailers. 

To precaution traditional holiday traffic, many retailers have extended their Black Friday deals. Stores have done this in hopes of discouraging customers from rushing into stores for only one day. 

Customers seem to be avoiding stores all together by buying online. The 

Adobe Analytics Holiday Forecast 2020

 predicts that online holiday spending will surpass $189 billion this year. In surveys conducted by Adobe, one-third of customers will be done with their holiday shopping by Black Friday. In another survey, Adobe predicts that 51% of customers plan to support small businesses on Small Business Saturday. 

Taylor Schreiner, Director of Adobe Digital Insights, commented, "We are seeing strong growth as consumers continue to move shopping from offline to online this year. New consoles, phones, smart devices, and TVs that are traditional Black Friday purchases are sharing online shopping cart space this year with unorthodox Black Friday purchases such as groceries, clothes, and alcohol, that would previously have been purchased in-store." 

Black Friday also saw new records. Customers spent $9.03 billion this year compared to last year's $7.4 billion. This is an increase of 21.6% from last year. Hot items include video game consoles and videogames, LEGOs, Barbies, Hot Wheels, and technology such as Airpods, Apple Watches, Amazon Echos, Samsung TVs, and HP Laptops. 
With the pandemic staying persistent into the winter, it seems that more customers will gravitate towards online shopping rather than the traditional brick and mortar option. Overall, Adobe predicts a 20% to 30% increase in online sales from last year. 
Comments
comments
Florida Walmart Evacuated after Black Friday Parking Lot Fire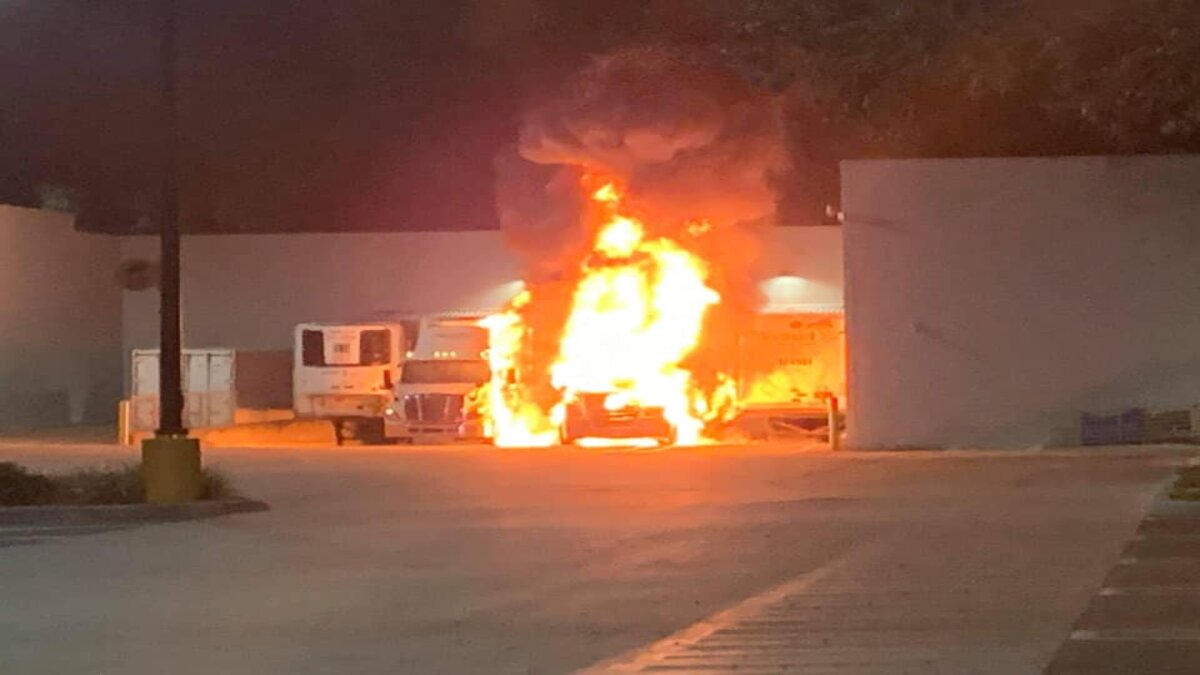 Black Friday got off to a real blow-up in Florida due to a trailer exploding outside a Walmart just a few minutes after opening for deal seekers.
What We Know:
Hernando County Sheriff's office described that a sheriff's officer was already located outside the store in Brooksville to control a possible stampede of customers when he heard an explosion just after Walmart opened at 5 am.
After hurrying to the scene and reviewing the three parked tractor-trailers, the deputy was able to help the only occupant to safety. The fire seemed to have started in one of the trailers, then spread to the nearby two trailers as fire squads arrived at the scene.
The department stated in a Facebook post:
"As other deputies arrived on scene, they responded to the store to assist with evacuating the store, as the three tractor-trailers were parked very close to the building."
Officials later stated in a post that after the fire was extinguished, customers were finally allowed in at 8 am, three hours after the original opening time.
The sheriff's office mentioned it was not clear what caused the explosion, which is still being investigated. Fortunately, there were no injuries as a result of the explosion/fire.
It was not immediately known how many customers had been trying to get into the store at the time, with many reports perceiving there was not the usual rush of deal seekers this year among the pandemic.
According to Adobe Analytics, which measures sales at 80 of the top 100 US online retailers, Black Friday was predicted to generate $10 billion in online sales, a 39 percent boost from last year. On the Monday after Thanksgiving, Cyber Monday is expected to remain the biggest online shopping day of the year with $12.7 billion in sales, a 35 percent jump.
Comments
comments