Immigrants in ICE Detention Facility Go on Hunger Strike in Honor of Black Lives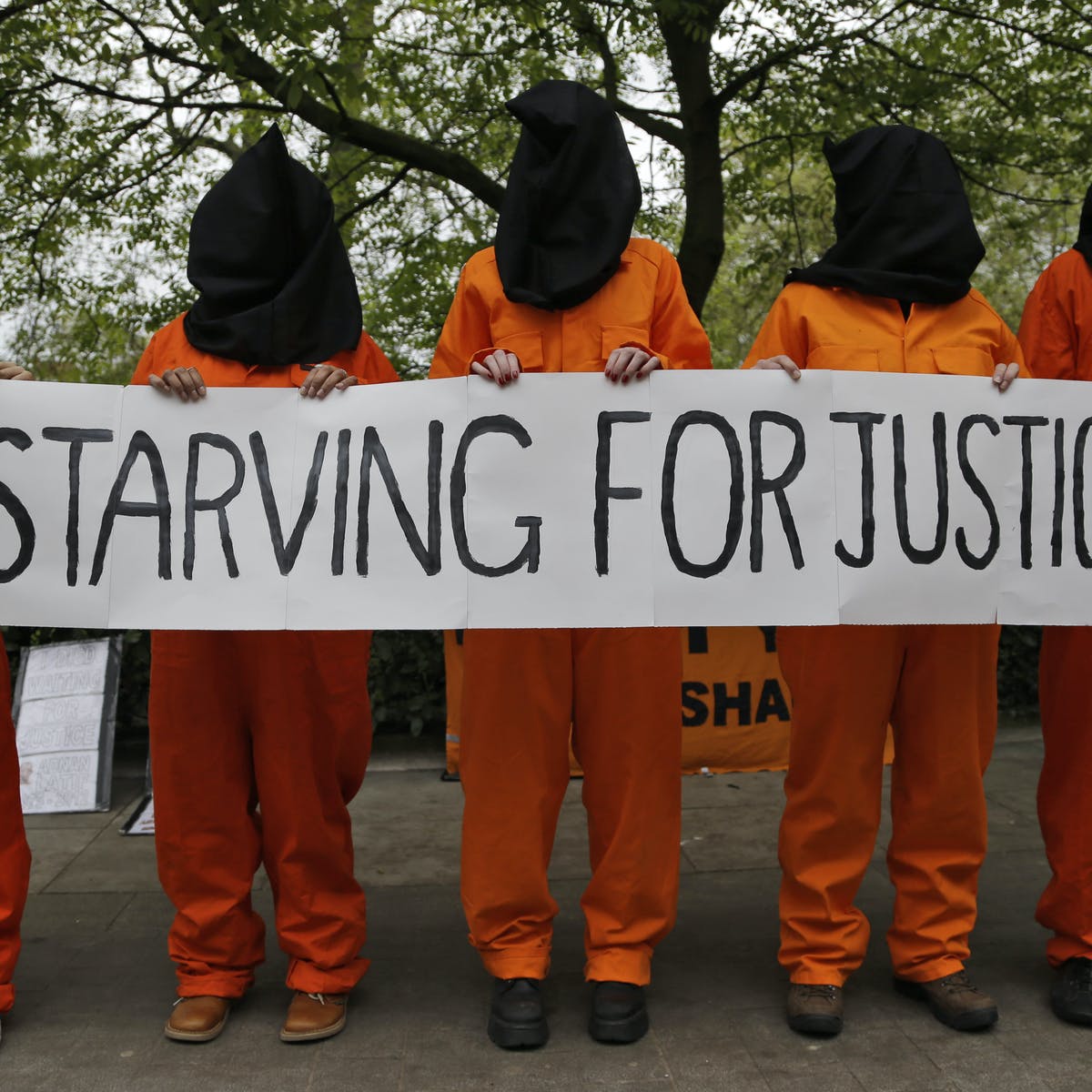 Immigrants in ICE's detention facility staged a hunger strike in solidarity with George Floyd.
What We Know:
While the world is in an uproar over the killing of George Floyd, Breonna Taylor and Ahmaud Abery and most recently Robert Fuller and Rayshard Brooks, those who are being detained by the government for being in the country illegally are protesing against police butality and racism even as they themselves are being held in captivity.
Immigrants being held at the Mesa Verde immigrant detention center in Bakersfield, California decided to stage a hunger strike in solidarity with the Black Lives Matter movement sweeping the nation.
Our Prism reported people of African descent make up the majority of those detained in immigrant holding facitlities even though most immigrants portrayed in the media are non-Black Latino. Across the country, Black immigrants from Cameroon, Mexico, Ghana, Haiti, Jamacia, Ethiopia, Brazil and other countries are detained in ICE facilities.
Those being held have a high sensitivity and support to the civil unrest that the rest of the country is participating in.
A Bangladesh immigrant named, Asif Qazi, who has been in captivity since February, handed a gaurd a written statement about the strike. "We, the detained people of dormitories A, B, and C at Mesa Verde ICE Detention Facility, are protesting and on hunger strike in solidarity with the detained people at Otay Mesa Detention Center," Qazi wrote.
"We begin our protest in memory of our comrades George Floyd, Breonna Taylor, Oscar Grant, and Tony McDade. Almost all of us have also suffered through our country's corrupt and racist criminal justice system before being pushed into the hands of ICE," the statement read in part.
It was reported by Quazi that everyone in the 70-person dorm had joined the strike.
He advised that he, like others in the strike, see their struggle for justice in ICE detention as aligned with the Black Lives Matter movement. "We support their cause for protesting against a corrupt justice system and corrupt law officials," he said. "We're trying to intertwine our causes in one general fight for justice, and we believe ICE falls in the category of corrupt justice officials."
An Oakland-based Pro Bono legal service, Centro Legal de la Raza, that specializes in helping detained immigrants statewide, supported the hunger strike as a means for these individuals to engae in peacful activism and protest.
Lisa Knox, the managing attorney says she has seen many of the black immigrants involved in leadership on the inside. She stated "Perhaps it's because folks who are the most marginalized are the most willing to speak up; and they're often the most aware of how systems of oppression work."
Comments
comments
U.S. Soldier Arrested in Plot to Blow Up 9/11 NYC Memorial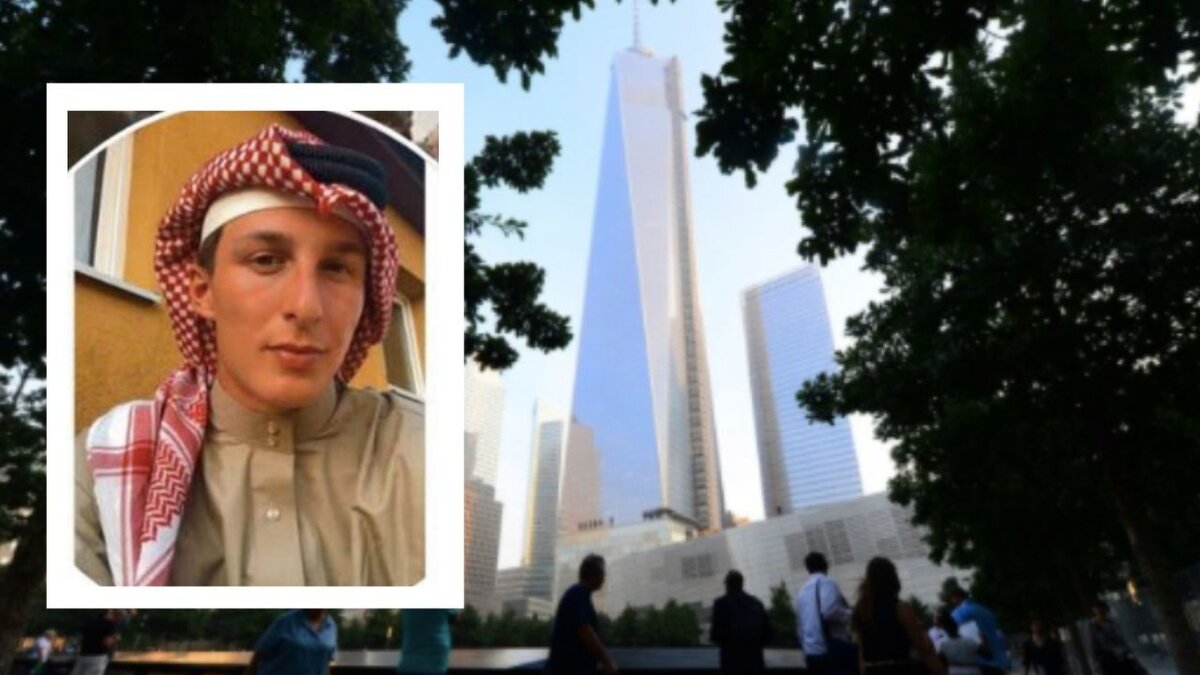 A U.S. Army soldier was detained Tuesday in Georgia on terrorism charges after he talked online about plans to blow up New York City's 9/11 Memorial and other monuments and assault U.S. soldiers in the Middle East, officials said.
What We Know:
Cole James Bridges from Stow, Ohio, was in custody on charges of attempted material support of a terrorist organization, the Islamic State group, and attempted murder of a military member, stated Nicholas Biase, a spokesperson for Manhattan federal prosecutors.
The 20-year-old soldier, also identified as Cole Gonzales, was with the Third Infantry Division out of Fort Stewart, Georgia, when he believed he was chatting with the Islamic State online about the terrorism plots, Biase mentioned.
According to a criminal objection in Manhattan federal court, Bridges entered the U.S. Army in September 2019 and was appointed a cavalry scout in Fort Stewart. Unknown to Bridges, an FBI employee was in on the chat. Biase said Bridges gave detailed instructions on tactics and manuals and information about attacking the memorial and other New York City targets.
"As we allege today, Bridges, a private in the U.S. Army, betrayed our country and his unit when he plotted with someone he believed was an ISIS sympathizer to help ISIS attack and kill U.S. soldiers in the Middle East," William F. Sweeney Jr., head of New York City's FBI office stated in a press release.
"Fortunately, the person with whom he communicated was an FBI employee, and we were able to prevent his evil desires from coming to fruition," he continued.
According to court papers, he communicated his frustration with the U.S. military and his desire to help the Islamic State group. The criminal complaint stated he then gave training and guidance to professed Islamic State fighters who were plotting attacks, including advice about potential targets in New York City, including the 9/11 Memorial.
Bridges also outlined specific military tactics to help the terrorist group's fighters kill U.S. troops, including the best way to strengthen an encampment to resist an attack by U.S. Special Forces and how to wire specific buildings with explosives to kill the U.S. troops, the complaint said.
He was programmed to make a first appearance in federal court in Georgia on Thursday. It was not instantly clear who would represent him.
Comments
comments
Lisa Montgomery Executed, The First Woman Put to Death By U.S. Government Since 1953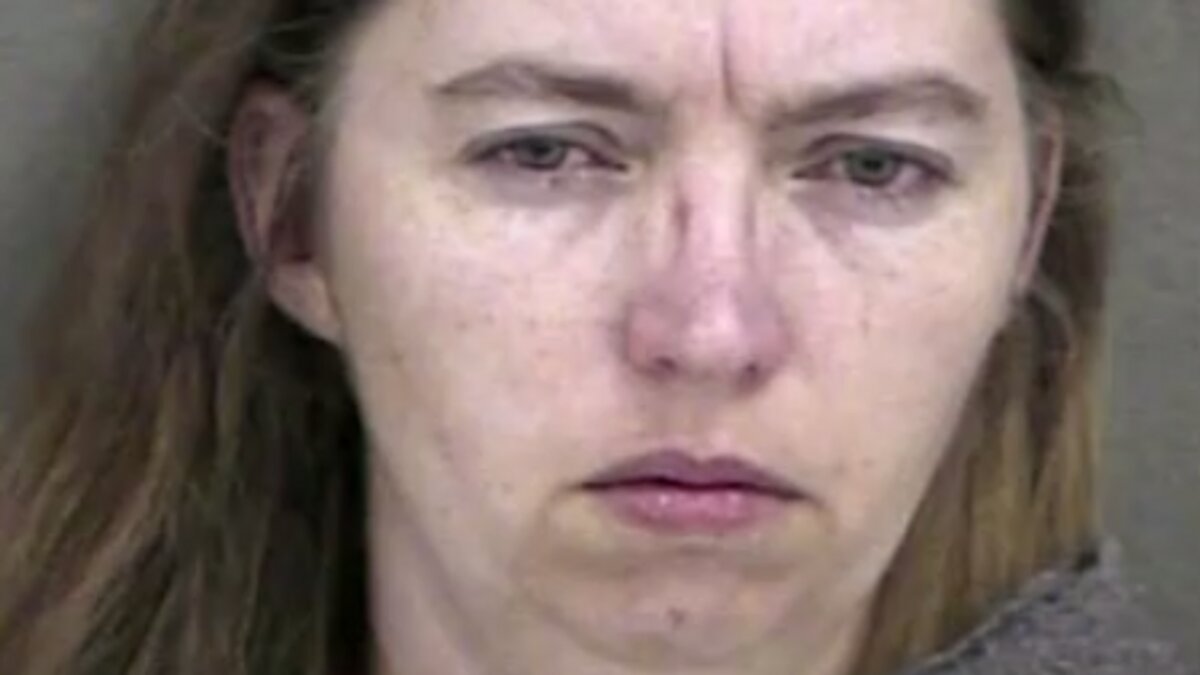 A Kansas woman was executed Wednesday for killing an expectant mother in Missouri and cutting the baby from her womb. For the first time in about seven decades, the U.S. government has put to death a female inmate.
What We Know:
Lisa Montgomery, 52, was declared dead at 1:31 a.m. after receiving a lethal injection in the federal prison complex located at Terre Haute, Indiana.
Since July, she was the 11th prisoner killed at the facility when President Donald Trump, a passionate advocate of capital punishment, resumed federal executions following 17 years without one.
As the curtain was lifted in the execution chamber, Montgomery seemed momentarily confused as she looked at journalists looking at her from behind thick glass. A woman standing over her shoulder reached over and asked if she had any last words. "No," Montgomery replied. She said nothing else.
As the lethal injection initiated, Montgomery kept licking her lips and gasped briefly as pentobarbital, the lethal drug, entered her body via IVs on both arms. A few minutes later, her midsection palpitated for a moment but immediately stopped.
"The craven bloodlust of a failed administration was on full display tonight," Kelley Henry, Montgomery's attorney, expressed in a statement. "Everyone who participated in the execution of Lisa Montgomery should feel shame."
It came after hours of legal arguing before the Supreme Court cleared the way for the execution to move forward.
In 2004, Montgomery killed 23-year-old Bobbie Jo Stinnett in the northwest Missouri town of Skidmore. She used a rope to choke Stinnett, who was eight months pregnant at the time, then cut out the baby girl from the womb with a kitchen knife. Montgomery took the child with her and tried to pass the baby girl off as her own.
Montgomery was the first of three federal prisoners programmed to die before next week's installation of President-elect Joe Biden, who is expected to terminate federal executions.
Comments
comments
Two Louisville Officers Involved in Breonna Taylor Murder Fired, Still No Charges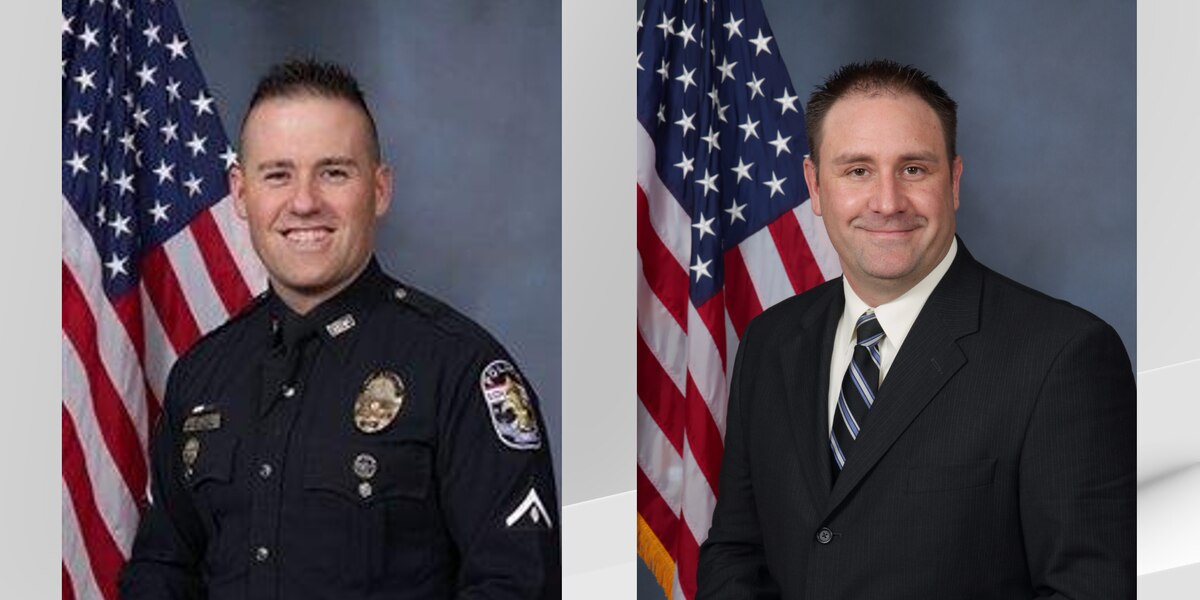 A spokesperson for the Louisville Metro Police Department confirmed Wednesday that two officers involved in the raid that led to Breonna Taylor's death were terminated from the force.
What We Know:
Detective Joshua Jaynes, who secured the warrant for the March 13th raid on Taylor's home, and Detective Myles Cosgrove, who investigators said fired the shot that killed the 26-year-old healthcare worker, were dismissed from the force as of Tuesday.
In the termination letters to Cosgrove and Jaynes, interim Police Chief Yvette Gentry, said each officer had violated department policy. The documents explain that Jaynes had acted in contrast of department protocols when preparing the search warrant. Regarding Cosgrove, LMPD said he violated department procedures including on the use of deadly force and failing to operate his officer-worn body camera.
"The evidence in this case revealed a sustained untruthfulness violation based on information included in an affidavit completed by you and submitted to a judge," reads the letter. "It is my decision to terminate your employment based on that evidence."
The letter further reveals that Cosgrove had fired 16 shots into Taylor's apartment, hitting her twice. "The shots you fired went in three different directions, indicating you did not verify a threat or have target acquisition," the letter to Cosgrove continues. "In other words, the evidence shows that you fired wildly at unidentified subjects or targets located within the apartment."
Despite being among the latest to be terminated from LMPD, none of the officers who fired their weapons during the raid face criminal charges for Taylor's death. One former officer, Brett Hankison, was indicted

 in September on 

three counts of wanton endangerment

for his shooting into a

neighboring

apartment.

The Kentucky attorney general, Daniel Cameron, said that Cosgrove and another officer, Jonathan Mattingly, "were justified in their use of force". Oppositely, three grand jurors have said they not only disagreed with Cameron's decision, but also said they pressed for more charges to be considered, but those requests were dismissed prosecutors.
The announcement comes on the same day Louisville Mayor Greg Fischer announced the hiring of Erika Shields, who previously led the Atlanta Police Department, as LMPD's next police chief. In a press conference Wednesday morning, Fischer announced that Shields will be sworn in on Jan. 19.
Comments
comments