Changes for policing policy may be put on a back burner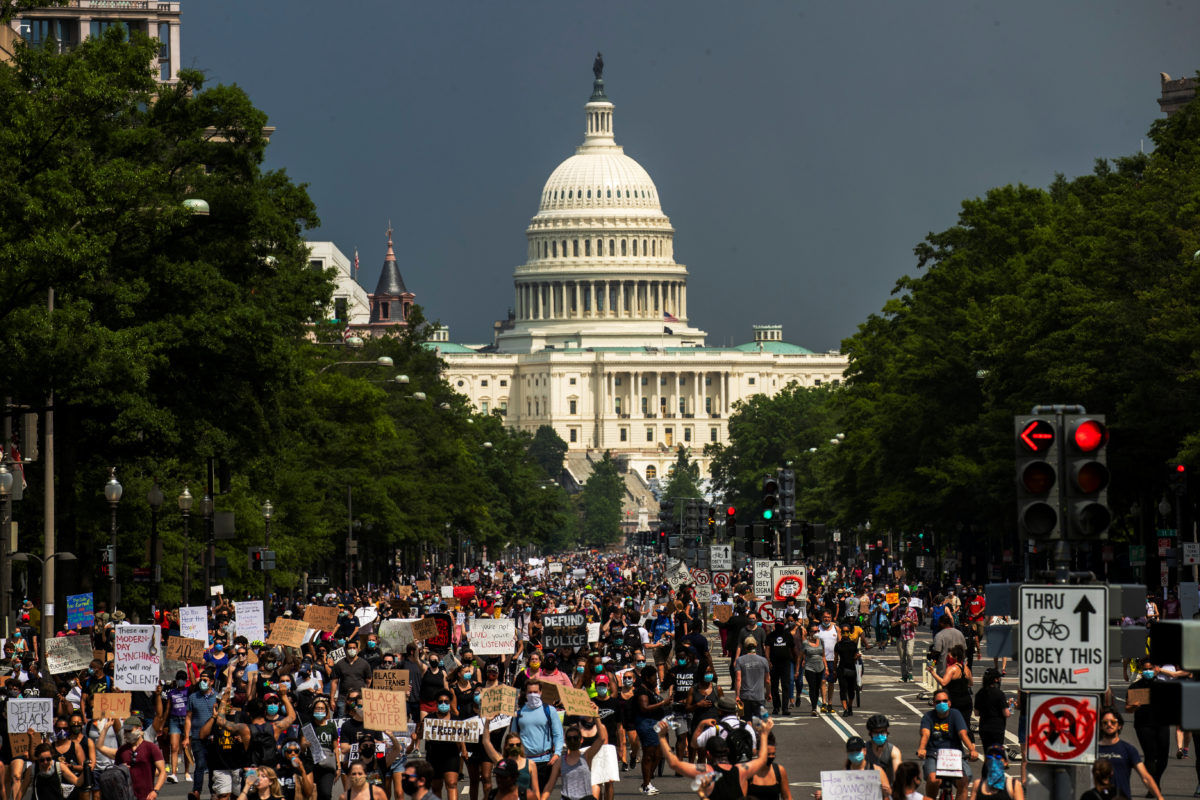 After the death of George Floyd and other Blacks at the hands of police officers, people have been demanding changes in policing policy. But with the way things are going now, those changes are joining the call for change with other major issues like gun control and immigration.
What We Know:
The death of George Floyd called for changes in policing policy, which Congress had the chance to act on but those efforts seem to be put on hold, despite being mobilized by traumatic events and having support from the public.
And now, those changes are being placed on a back burner along with gun control and immigration issues. One reason is a lot of elected representatives can't or won't come to an agreement, especially when President Donald Trump is always opposing.
The Senate and House chambers worked to draft legislation and as a result, the House Democratic proposal and the Senate Republican bill were created. There were common elements like a national database of use-of-force incidents by law enforcement and restrictions on police chokehold, but disagreements over the process surfaced and the lack of trust was evident between Mitch McConnell, R-Ky., and Chuck Schumer, D-N.Y.
While McConnell believes that he pitched a fair and freewheeling floor debate and said that Democrats refused to believe that he was willing to negotiate over the final bill, Schumer and other Democrats opposed saying that McConnell wasn't genuine and did not allow an open floor debate.
Another evident reason that the policing debate is put on the back burner is because of the political calendar. The November elections are just over four months away and Democrats aren't wanting to settle on a bill knowing their party may succeed in the elections.
"Why cut a bad deal now when you could potentially be in the driver's seat to write a real bill that effects real change in just a few months?" Matt House, a former Schumer aide, said.
Parties have been having difficulties in making progress with immigration and gun control issues mainly because of Trump's reputation on Capitol Hill as an unreliable negotiating partner on major issues. He supported legislation regarding policing but didn't do anything when the process hit a roadblock.
Comments
comments
Georgia Sets New Early Voting Record for Senate Runoffs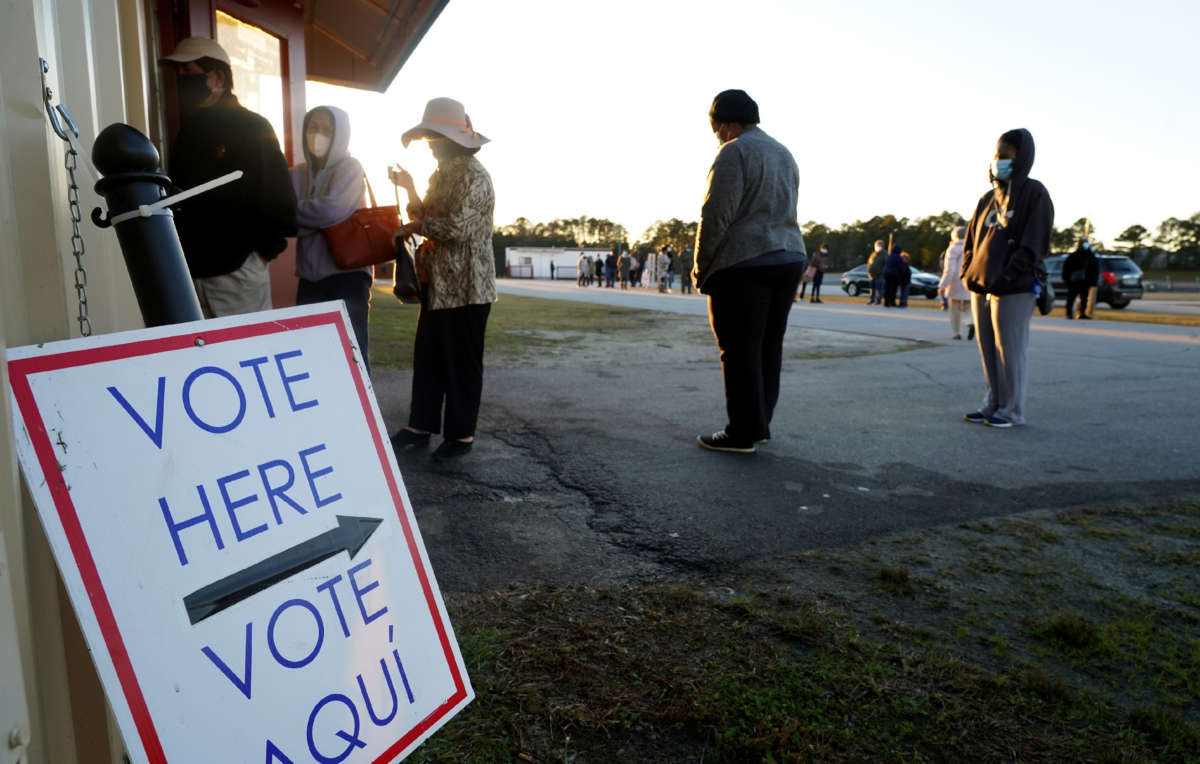 Early voting for the two Georgia Senate races began on December 14th. So far, the turnout has been unbelievable and record-breaking.
What We Know:
As of Dec. 18th, over 1.1 million ballots have been cast in early voting for this Senate runoff election. These twin U.S. Senate runoff elections, as Reuters calls it, will determine which party controls that chamber of Congress. Voting in the Senate runoffs, which are taking place because no candidate won 50% support on Nov. 3rd. State data published on Friday showed the number of accepted ballots was just below the level seen at the same point in early voting for November's election.
According to MSN, roughly 168,000 Georgians went to the polls on Monday, the first day to vote early in-person in the state's two critical Senate runoff elections, according to numbers provided by the Georgia secretary of state's office. By comparison, some 128,000 voted on the first day of early voting for the November general election. Another 314,000 people cast absentee ballots on the first day of the early-voting period. The first-day early in-person turnout broke a record previously set in October when early in-person voting began for the 2020 general election.
The runoff's Democratic challengers are Raphael Warnock and Jon Ossoff against Republican incumbents Kelly Loeffler and David Perdue, respectively. Perdue won more votes than Ossoff in November, while Warnock won more than Loeffler in a 20-candidate field that also included Republican Congressman Doug Collins. Loeffler and Collins together drew nearly 46% of the vote, according to Reuters.
The party control of the Senate is at stake in this runoff election. Republicans currently hold a 50-48 seat edge in the upper chamber. If Democrats win in the Georgia runoffs, this will hand them an evenly divided chamber, in which Vice President-elect Kamala Harris would cast the tie-breaking vote. If both Democrats lose, President-elect Joe Biden will be forced to work with a divided Congress and may not be able to implement his agenda.
Early voting will take place up until December 31st, and election day will be held on January 5th. Georgians still have a few more days to get out and cast their in-person votes. In addition, absentee ballots may still be mailed in before December 31st. To view your sample ballot, find your polling place, or verify that you're properly registered to vote, log in to the Secretary of State's My Voter Page.
Comments
comments
WSJ Columnist Writes Misogynistic Op-Ed About Dr. Jill Biden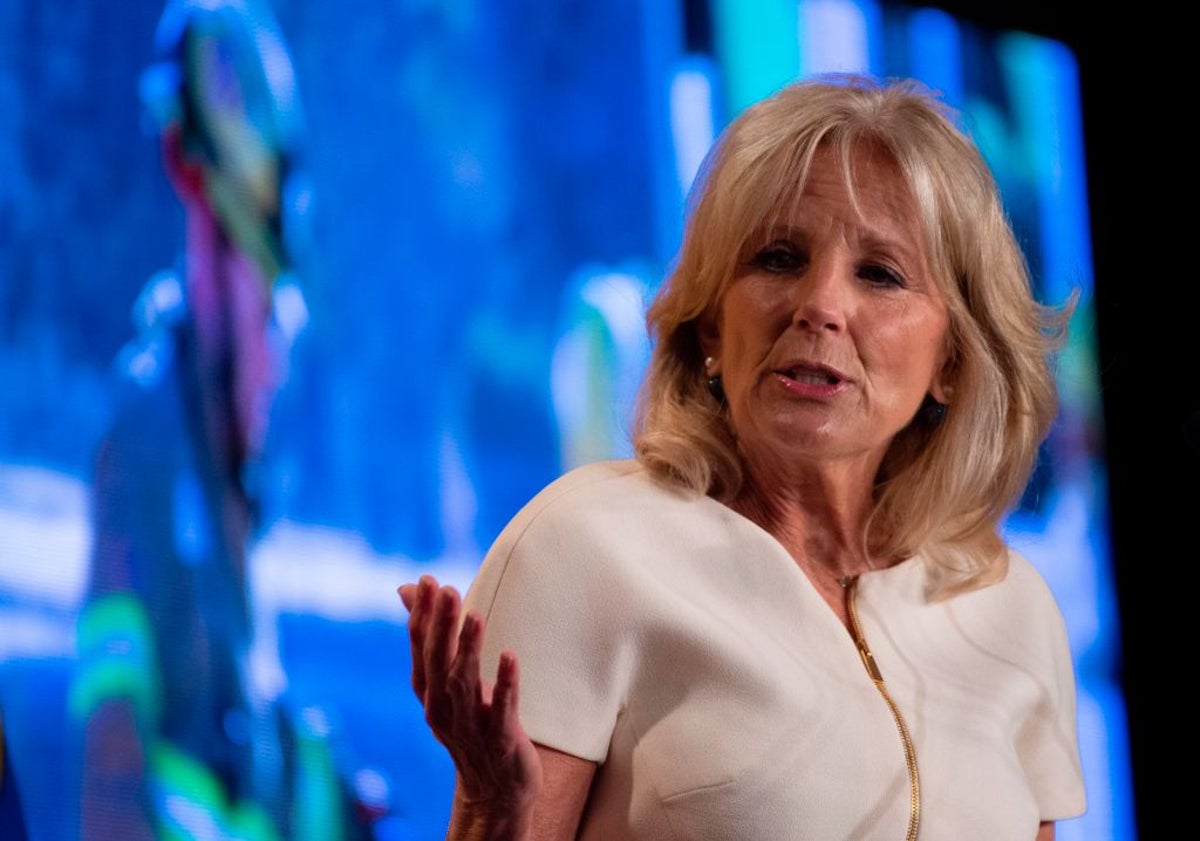 The Wall Street Journal was widely criticized over the weekend for publishing a column by Joseph Epstein where he wrote "misogynistic views," suggesting soon-to-be first lady Jill Biden should stop using her doctorate title.
What We Know:
Epstein begins the article by writing, "Madame First Lady–Mrs. Biden–Jill–kiddo: a bit of advice on what may seem like a small but I think is a not unimportant matter. Any chance you might drop the 'Dr.' before your name? 'Dr. Jill Biden' sounds and feels fraudulent, not to say a touch comic."
Jill Biden has spent most of her life educating and holds multiple degrees, including a doctoral degree from the University of Delaware. Her "Dr." title is noted in all of her public profiles and usually what she is referred to in the media. In the article, Epstein regarded this as "fraudulent, even comic."
In attempts to discredit and undermine the numerous achievements Dr. Biden has received, Epstein writes to the WSJ to argue that the prestige of post-graduate titles has been diminished by lack of academic rigor.
"Such degrees were once given exclusively to scholars, statesmen, artists, and scientists. Then rich men entered the lists, usually hoping that they would donate money to the schools that had granted them their honorary degrees … Famous television journalists, who passed themselves off as intelligent, followed. Entertainers, who didn't bother feigning intelligence, were next," he wrote.
In response to the column, Jill Biden tweeted, "Together, we will build a world where the accomplishments of our daughters will be celebrated, rather than diminished." Her response is among several across social media from icons such as Michelle Obama, Hillary Clinton, and Meghan McCain, the daughter of late Republican senator John McCain and a commentator on the morning talk show "The View."
Paul A. Gigot, the top editor for The Journal's opinion section for nearly two decades, deemed the media's response to the column as a political strategy, stating, "There's nothing like playing the race or gender card to stifle criticism," as he accused Democrats of coordinated the mass of responses following the publication.
This is not the first wave of criticism received by the WSJ over their op-eds. According to The Washington Post, members of The Journal's newsroom have sent letters criticizing Journal columns at least three times this year.
In just one month, nearly 300 employees sent a letter to The Journal's publisher, Almar Latour, identifying a "lack of fact-checking and transparency" on the opinion desk.
Comments
comments
Black Lives Matter Signs Burned at D.C. Churches; Police Investigate as Possible Hate Crimes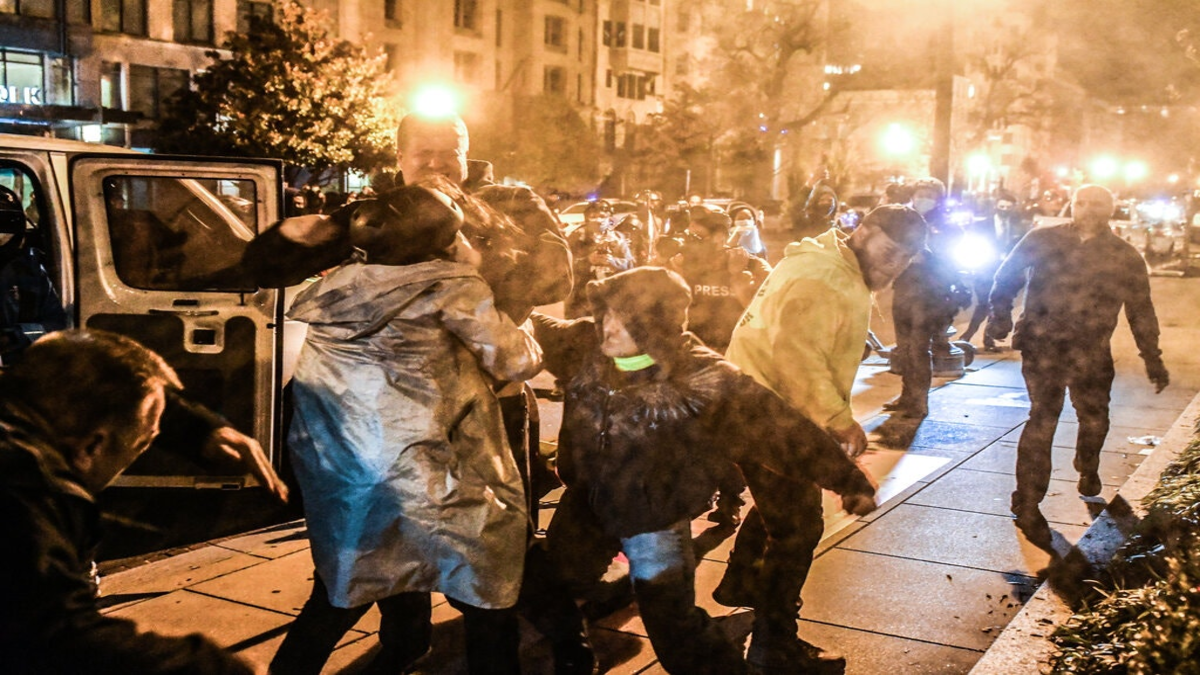 An investigation has begun into the burning of Black lives Matter signs at historic Black churches in Washington, D.C., during a pro-Trump rally this weekend.
What We Know:
The incident will be investigated as a hate crime, and the police are looking for information on the events that occurred on Saturday. The burning of signs occurred at Asbury United Methodist Church, founded in 1836, and Metropolitan African Methodist Episcopal Church, where Frederick Douglass' funeral was held in 1895.
The protest is in reaction to the Supreme court tossing a Texas lawsuit and pushing for the changing election results n five swing states, Michigan, Wisconsin, Georgia, and Nevada.
Mayor Muriel Bowser tweeted on Sunday, "This weekend, we saw forces of hate seeking to use destruction and intimidation to tear us apart… We will not let that happen, and continue to stand together strong and United to Love."
According to NBC News, Asbury's senior pastor, the Reverend Lanther Mills, stated the pro-Trump supporters removed a Black Lives Matter and literally burned it in the street. Mills compares the incident to that of the burning of crosses during the days of Jim Crow.
"We are as people of faith. As horrible and disturbing as this is for us now, it doesn't compare with the challenges and fears the men and women who started Ashbury faced 184 years ago faced," stated Mills.
"So we will move forward, undaunted in our assurance that Black Lives Matter, and we are obligated to continue to shout that truth. We are assured that our church is surrounded by God's grace and mercy," he added.
During the protest in Olympia, Washington, 4 people were stabbed, and one person was shot in the clash between Trump supporters and counterprotesters.
Comments
comments