Amy McGrath Defeats Charles Booker in Kentucky Democratic Senate Primary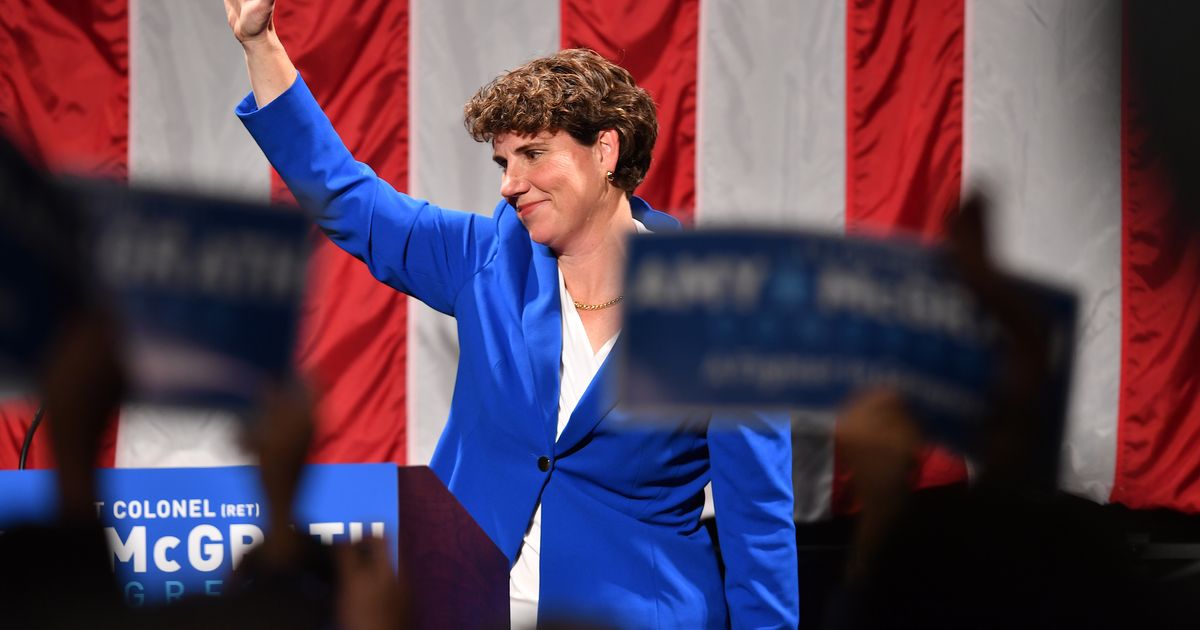 The former Marine fighter pilot defended a challenge by progressive candidate Charles Booker, a Black man, whose campaign garnered more attention as racial inequalities were pushed to the forefront of political discussion.
What We Know:
McGrath seemed to have the race all wrapped up until national unrest following the death of George Floyd put Charles Booker in the spotlight. Booker raised almost $3 million in a few short weeks.
Booker has been a fervent supporter of the movements to end racial injustice in America, even joining fellow Kentuckians at protests. His grassroots efforts shamed the idea of raising large sums of money to take down Senate Majority Leader Mitch McConnell.
The delay in election results, a full week since Kentucky voters headed to the polls, as a result of the influx of absentee ballots due to COVID-19 fears.
McGrath now faces a challenging race against McConnell, whose campaign already began taking shots. "Extreme Amy McGrath is lucky to have gotten out of the primary with a victory, but her reputation sustained significant damage all across Kentucky," said Kate Cooksey, a spokesperson for McConnell's campaign. "McGrath is just another tool of the Washington Democratic establishment who has no idea what matters most to Kentuckians. It's clear this self-proclaimed most liberal person in Kentucky who supports government-run health care and abortion even in the ninth month does not represent Kentucky values. Amy, it's great to have you."
McGrath called for unity among the Democratic party, which she believes is necessary for taking down the majority leader.
"There can be no removal of Mitch McConnell without unity," she said in a statement after her win. "He's destroyed our institutions for far too long. A year after showing the country that Kentucky won't hesitate to replace an incompetent and unpopular incumbent Republican like Matt Bevin, let's do it one more time."
A McGrath victory in the November general election would be a significant blow to Senate Republicans, not only by removing one of the party's fearless leaders but also helping to take back the Senate for Democrats.
Comments
comments
White House Backs Police Reform Bill Named After George Floyd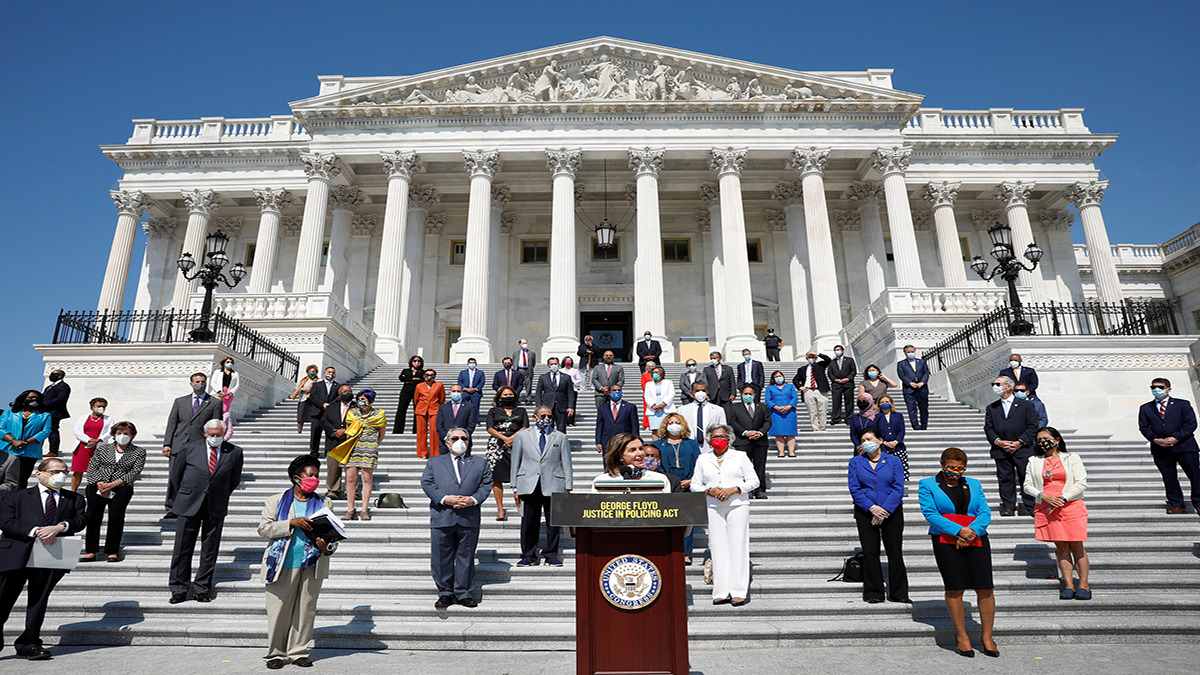 The White House confirms that it is in favor of a police reform bill that has been proposed.
What We Know:
On Monday, the Biden Administration voiced its support of a bill, H.R 1280, that is currently pending in the house. A previous bill was proposed by Democrats last year that passed in the house but was denied in the majority republican ran senate.
The bill is named after George Floyd, a resident of Minnesota, who was killed as a result of Officer Derek Chauvin kneeling on his neck for an excessive amount of time despite his cries for help. Chauvin is expected to serve trial on Monday and is facing charges of second-degree murder and manslaughter.
The George Floyd Policing Act will save lives, said Nancy Pelosi, speaker of the House. The George Floyd Policing act will work at addressing things like systematic racism and stop no-knock warrants. The legislation presented is not only just tackling causes that led to the death of Breonna Taylor, Alton Sterling, George Floyd but working at ending some of the prejudices people of color face in the United States. Nancy Pelosi made the following statement about the bill last week, "The George Floyd Justice in Policing Act will address systemic racism, curb police brutality and save lives."
"This legislation includes bold reforms, which ban chokeholds, stop no knocks warrants, end the court-created qualified immunity doctrine, combat racial profiling, and establish strong new standards and protection to prevent and combat police misconduct," she continued.
Unlike last year, the bill will be going through a Democratic ran senate. It is still possible for the bill to have a hard time making it through the senate because at least 10 republican votes are required for it to pass. According to a press release on Pelosi's website, she is very confident about this bill and is optimistic that her work with the Biden administration and the American people will push this bill past the Senate and into action.
The George Floyd Policing Act is maybe what America needs to step in the direction of ending police brutality or at least a first significant step.
Comments
comments
New York AG Cleared to 'Move Forward' With Inquiry Into Sexual Harassment Allegations Against Cuomo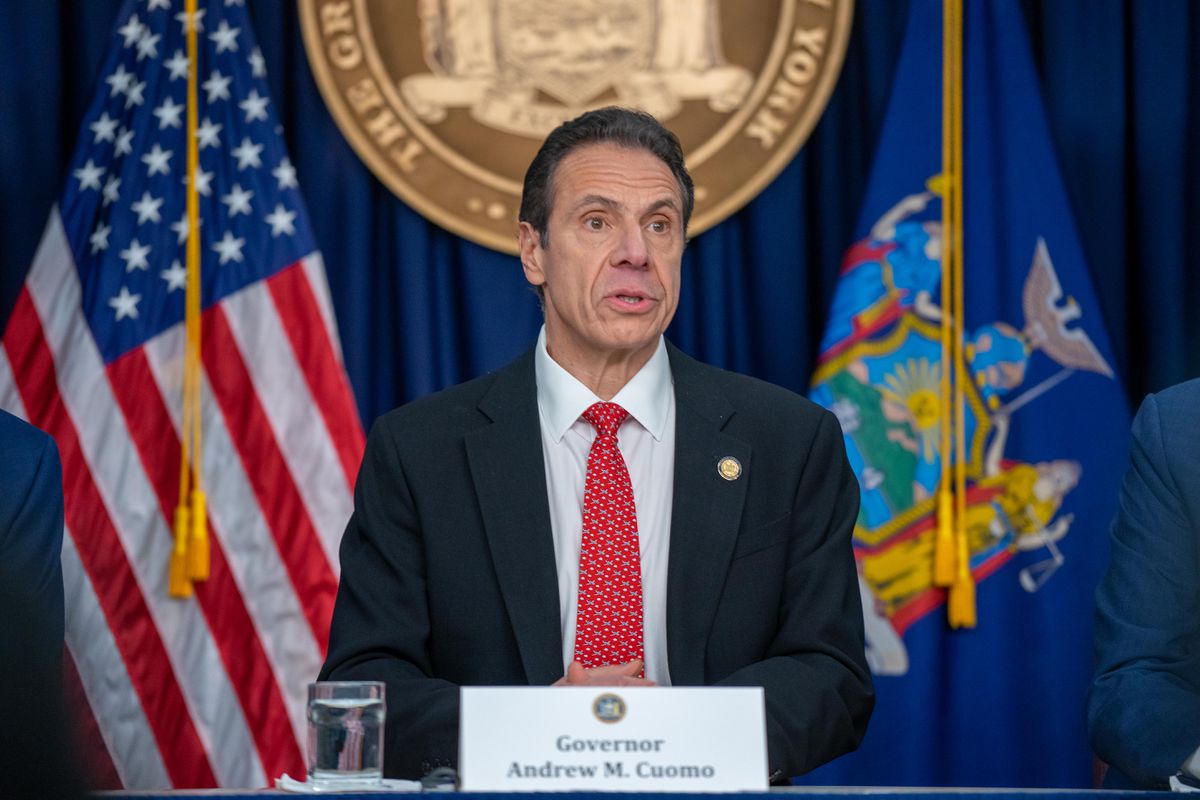 The Governor of New York has been mired in controversy during recent weeks over several allegations of verbal and physical misconduct with female staffers.
What We Know:
Two of Andrew Cuomo's former aides have come forward with allegations. The first, Lindsey Boylan, detailed in a lengthy account last week, a history of Cuomo's misconduct going back years, including one instance where he gave Boylan an unsolicited kiss. This was followed on Saturday by Charlotte Bennett, another former aide who claimed that Cuomo asked her personal questions about her sex life.
These accusations prompted the Governor, who hasn't appeared publicly in weeks, to release a statement on Sunday in which he acknowledged that some of his past actions could be deemed as inappropriate. However, Cuomo denies that he ever propositioned or physically touched anyone.
Bennet released a public statement on Monday calling the apology inadequate. "These are not the actions of someone who simply feels misunderstood," she said. "They are the actions of an individual who wields his power to avoid justice."
That same night, The New York Times reported that a third accuser came forward with new allegations against the Governor. The woman, Anna Ruch, was not a former employee of Cuomo. Rather, she met him at a wedding in 2019 where Ruch claims that Cuomo placed his hand on her lower back without her permission, and then her face, asking whether "he could kiss her".
In addition to an ongoing scandal surrounding covid deaths in nursing homes, the wave of sexual harassment accusations against Cuomo has led to calls for his resignation by lawmakers in New York. Furthermore, in a joint statement obtained by Business Insider, six New York legislators have called for the impeachment of the governor, citing his long history of abuse.
"The accounts of sexual harassment from the women who have courageously come forward confirm what many in Albany have known for​​ years​: ​that Governor Cuomo uses his power to belittle, bully and harass his employees and colleagues. . . .Impeachment proceedings are the appropriate avenue for us to pursue as legislators to hold the Governor accountable for his many abuses of power and remove him from office."
On Monday, New York Attorney General Letitia James received a letter from the governor's office granting her permission to proceed and head an investigation into the accusations. Initially, Cuomo's office wanted a former federal judge to handle the inquiry but gave into James' demands that an independent law firm be tasked with the investigation. The findings will be disclosed publicly once the investigation is complete.
Cuomo is the 56th Governor of New York State, a position he has been serving in since 2011. Currently, he is in the midst of his third four-year term as governor, which he began after being re-elected in 2018.
Comments
comments
Virginia Lawmakers Vote to Legalize Marijuana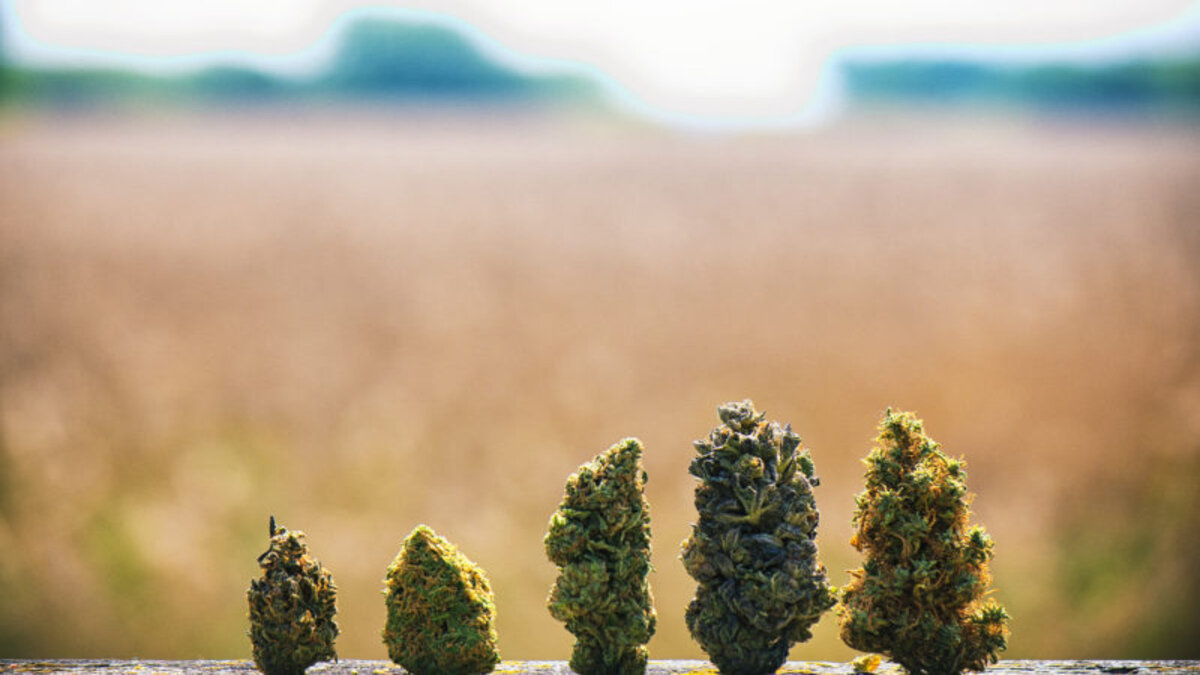 The new legislation will legalize marijuana for adult recreational use, but not until 2024.
What We Know:
On January 1st, 2024, sales of recreational marijuana will start in Virginia. The new law will also decriminalize possession of up to an oz. (28.3 grams) of marijuana. Virginia will become the first Southern state to legalize marijuana and is the latest of 15 total states that currently allow recreational use. Before Virginia, New Jersey was the last state to join the legalization club. It joins Maine, Vermont, and Massachusetts as the only east coast states that legalize marijuana. The legislation is now waiting for Democratic Governor Ralph Northam's signature, who supports legalization.
Northam's spokeswoman, Alena Yarmosky, admits the state has taken an important step toward legalization. Only last year, Virginia has taken the first steps to legalization by making simple possession a civil penalty. The old law stated that minor possession could only be punishable by a fine of no more than $25.
"There's still a lot of work ahead, but this bill will help to reinvest in our communities reduce inequities in our criminal justice system," stated Yarmosky.
Yarmosky's statement holds as the bill has plans to dedicate 30% of marijuana tax revenue to the Cannabis Equity Reinvestment Fund. The largest portion of this revenue stream will go toward funding pre-k classrooms for at-risk kids. The bill will also include various stipulations such as help communities over-policed for marijuana crimes, fund scholarships, and low-or no-interest loans for qualified cannabis businesses.
The only question that remains is why the legislation was scheduled until 2024. It has been reported that the Senate wanted to move forward with legalizing marijuana possession this year, but House Democrats argued, "legalization without a legal market for marijuana could promote the growth of the black market." It could also mean bad news for communities of color, who already have a tough time fairly navigating these laws. A study by the legislature's research and watchdog agency found that in 2010-2019, black individuals' average arrest rate for marijuana charges was 3.5x higher than white individuals' arrest rate.
Lawmakers in Virginia are steadily and carefully creating new marijuana laws that also benefit communities previously wronged by outdated legislation.
Comments
comments