Kanye West's Yeezy got millions in PPP loans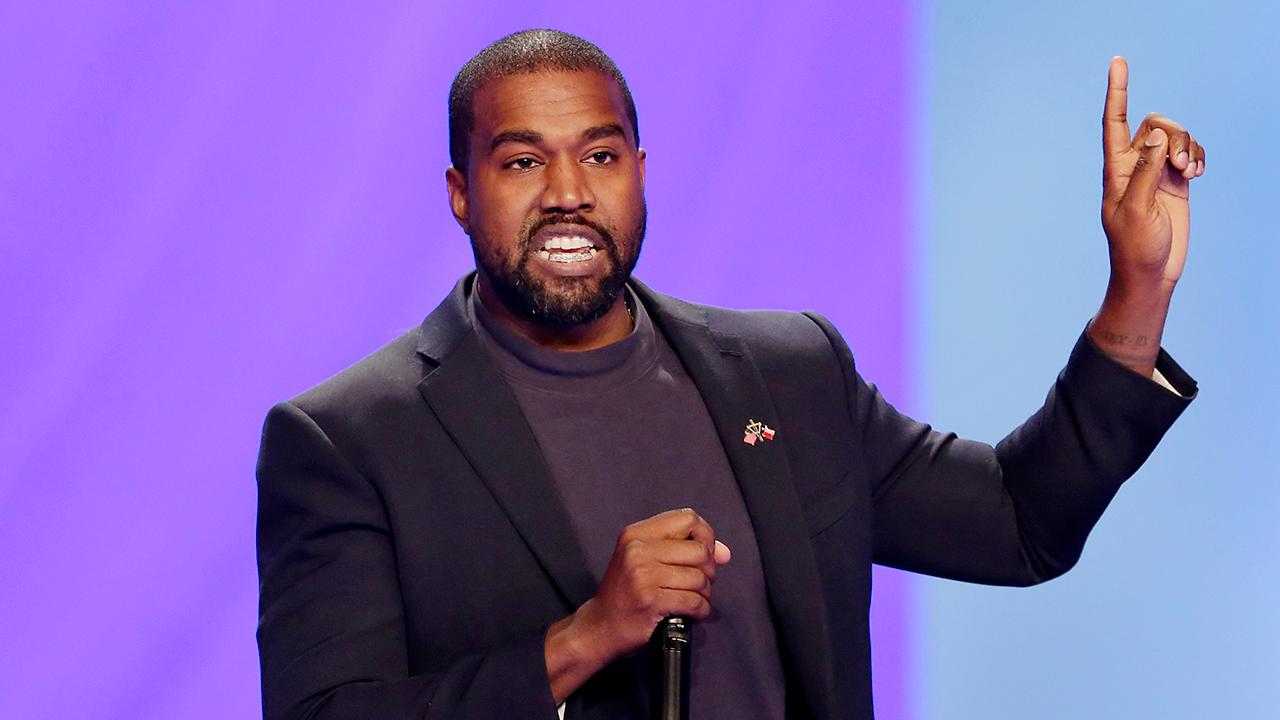 Kanye West's fashion company Yeezy received millions in PPP loans.
What We Know:
The U.S Treasury's Small Business Administration released records stating the Yeezy LLC received between $2 million and $5 million as a part of the federal government coronavirus stimulus package.
Apparently, the funds were released in the latest round of the Paycheck Protection Program and will save 106 jobs at the company. The Paycheck Protection Program, that's a part of the CARES Act, provides loans to smaller companies to help keep employees on their payroll during the COVID-19 pandemic.
Yeezy LLC is one of 40,000 companies to receive a PPP loan of $150,000 and above, as the news follows West's announcement that he is entering the 2020 presidential race.
Yeezy, best known for its $250 sneakers, just announced a major deal with Gap that will have the rap superstar designing hoodies and T-shirts that will be sold in the chain's 1,100 stores around the world.
Kanye immediately got some online backlash after the news hit social media.
@kanyewest @KimKardashian give the money back. Y'all are sick.

— Lauren (@iamlaurentweets) July 6, 2020
Loan eligibility and amounts are determined based on factor such as net profits, whether an applicant is self-employed, and whether an organization operates a nonprofit, with loan amounts themselves being forgiven if necessary employee retention criteria are met according to the SBA.
In April, there were reports the PPP funds had run out, with money having been disbursed to major organizations that were not "small businesses", such as the Los Angeles Lakers who went on to pay back the loan money they received.
Forbes reported Kanye West's net worth was close to $1.3 billion. In June, West congratulated his wife, Kim Kardashian West for also becoming a billionaire.
Comments
comments
AMC Theaters Reopening with 15 Cent Movie Tickets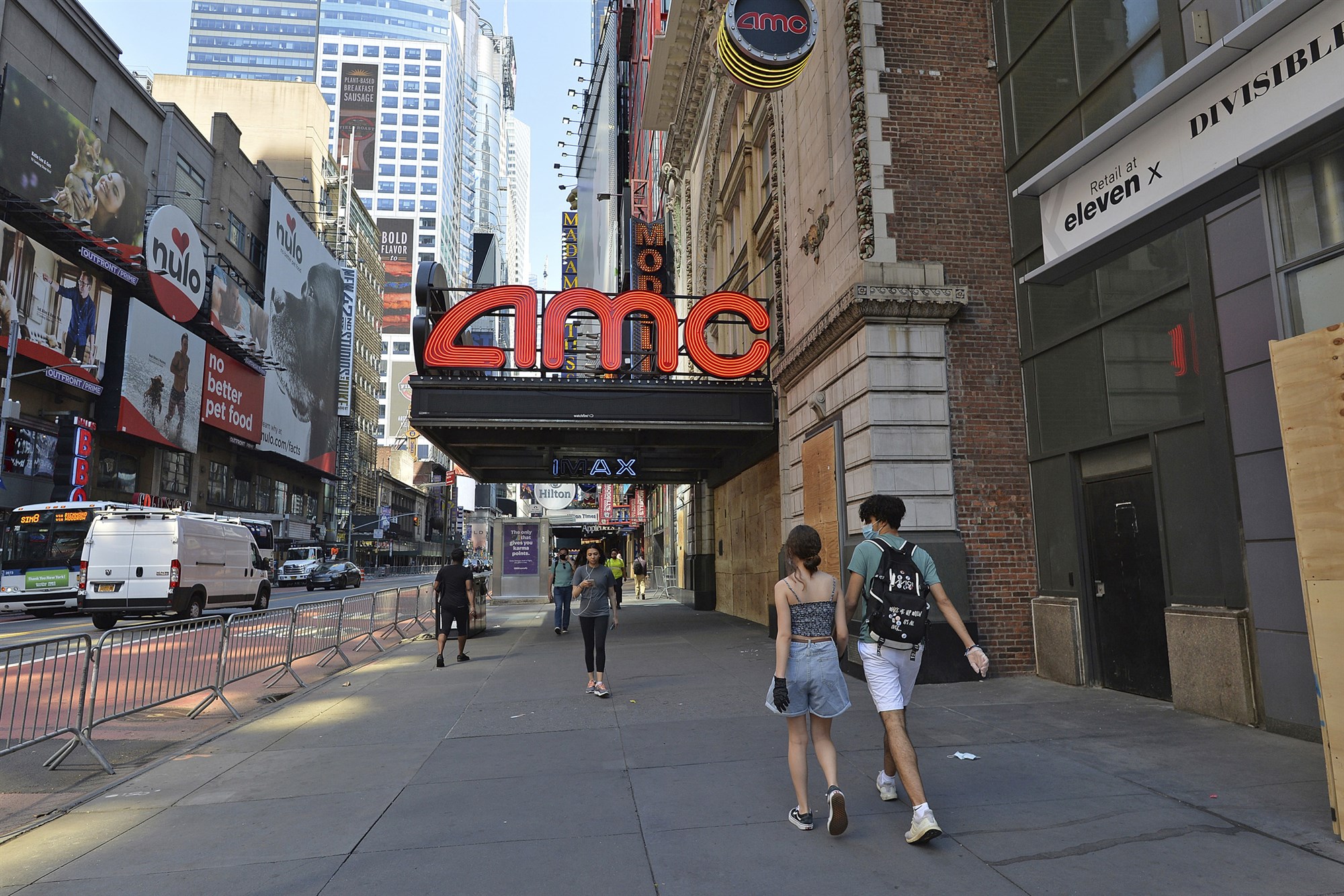 AMC is set to reopen locations on August 20th with new safety guidelines in place.
What We Know:
AMC closed down all theaters in the US in March as the coronavirus pandemic gained control, and the reopening was postponed several times.
In June, the theater company announced it was set to reopen July 15th but that was delayed again to July 30th due to a lack of movies being offered by studios. It was postponed again last month to mid-to-late August.
The world's largest movie theater company will reopen more than 100 US theaters on August 20th, the company said on Thursday. To celebrate its centennial, AMC will offer "movies in 2020 at 1920 prices" on opening day at only 15 cents a ticket.
At first, the company said last month that they would not require guests to wear face masks in theaters, but they quickly revoked such policy. AMC said that it will apply new safety and health measures to keep visitors safe and suppress the coronavirus spread. This will require all guests to wear masks, lowering theater capacity, and upgrading ventilation systems.
The new systems will also incorporate blocking off every other row seating in certain theaters, cleaning and disinfecting credit card machines between each transaction, and not accepting cash at concession stands.
AMC stated that it expects to open two-thirds of its more than 600 US theater locations by the time Christopher Nolan's thriller Tenet hits theaters on September 3rd. According to the company, AMC's other US theaters will open "only after authorized to do so by state and local officials". The August 20th promotion for AMC is just part of the first phase of reopening plans.
After opening day, tickets will still be available for a lower cost than usual. Tickets for films like Inception, Black Panther, Back to the Future, and The Empire Strikes Back will cost $5. There will also be discounts on concessions like popcorn for $5 through the end of October. AMC is bringing back old films since the North American box office had to pause with so many new movies that have been delayed this year due to the outbreak.
CEO Adam Aron said hand sanitizer and disinfecting wipes are going to be available all around the theaters for guests. Visitors can also purchase masks for $1 across all locations. Movie lovers are now required to have masks on in the theater to watch movies. Anyone hesitant to wear a mask will not be allowed to stay at the theater.
Comments
comments
The Last Blockbuster is Now an AirBnB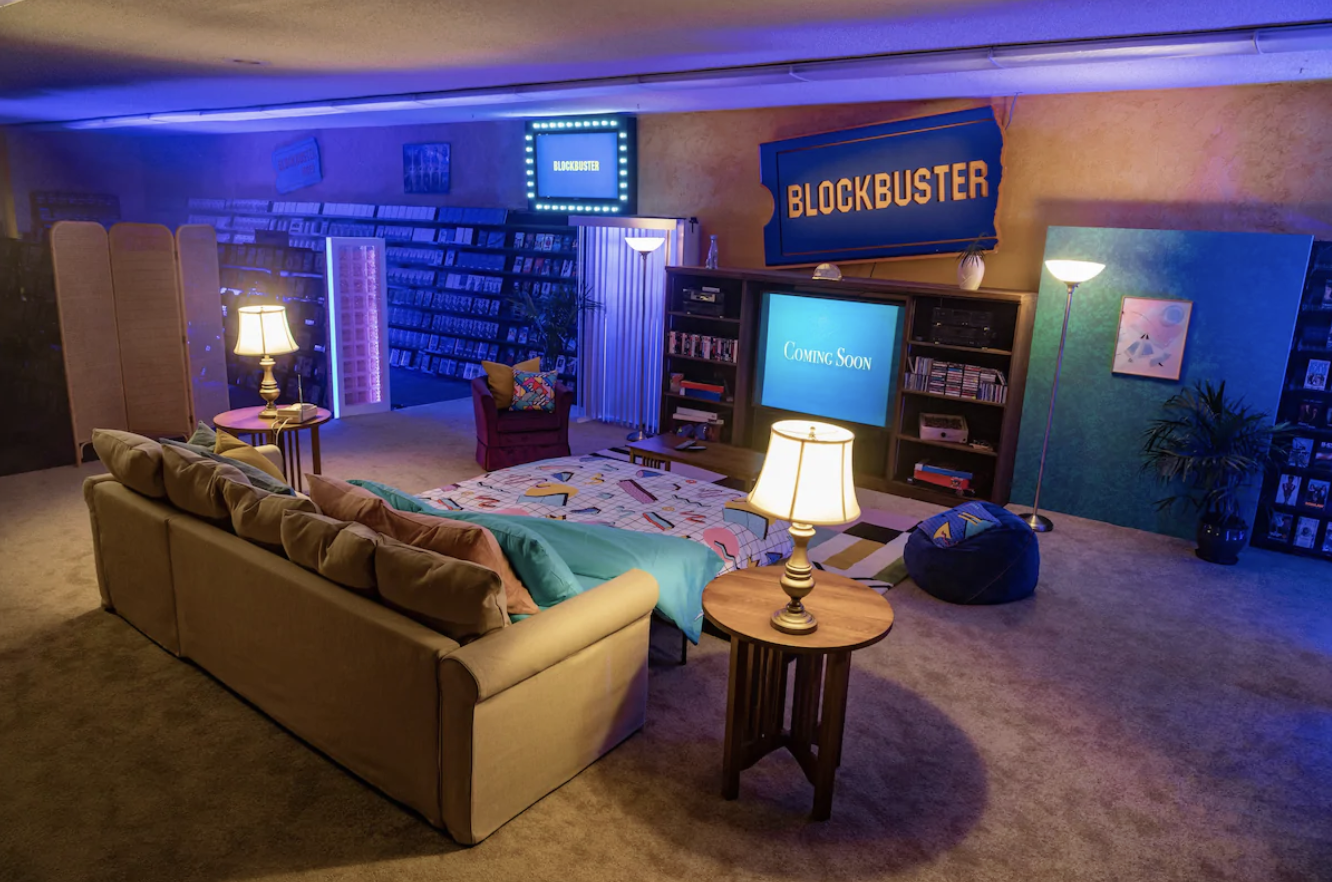 After months of feeling separated from their customers due to the COVID-19 pandemic, the manager of the last Blockbuster created a clever way to bring community members back to the store.
What We Know:
According to the AirBnB posting, for $4 per visit, the last Blockbuster will host up to 4 guests at a time for three separate nights in September for a 90's-themed sleepover. The Blockbuster is located in Bend, Oregon, a small city located in Deschutes County.
…cause the last BLOCKBUSTER in the world will be offering movie lovers in Bend a 90s themed sleepover for a limited time—only on airbnb. who's down? 👀https://t.co/dd4yz1UtZP pic.twitter.com/NJEZK2wxeW

— Airbnb (@Airbnb) August 11, 2020
Sandi Harding has been managing the Blockbuster since 2004. When she first started, there were more than 9000 Blockbuster locations still in business. She has outlasted her fellow managers by more than a year as the second to last Blockbuster, located in Perth, Australia, closed in March 2019.
In an interview with VICE in May of this year, Harding described the ways that she is keeping business running amidst the pandemic. This includes offering curbside pickup wherein folks could make their selection over the phone and an employee would "clean the DVD case with Clorox wipes, put it in a Ziplock bag, and take it to their car".
The AirBnB reservations will only be open to guests from Deschutes County due to COVID-19. The advertisement states that Blockbuster will follow U.S. Centers for Disease Control guidelines for similar businesses. After the final guests check out, the sleepover space will be available for viewing for a limited time during store hours.
If you can't make it to the last Blockbuster, but are in need of a movie recommendation you can always call the store to take advantage of their Callgorithm, "Tell us what you like and don't like, and a real human will give you tailored recommendations".
Comments
comments
Twitter and TikTok Explore Merger as Trump Ban Looms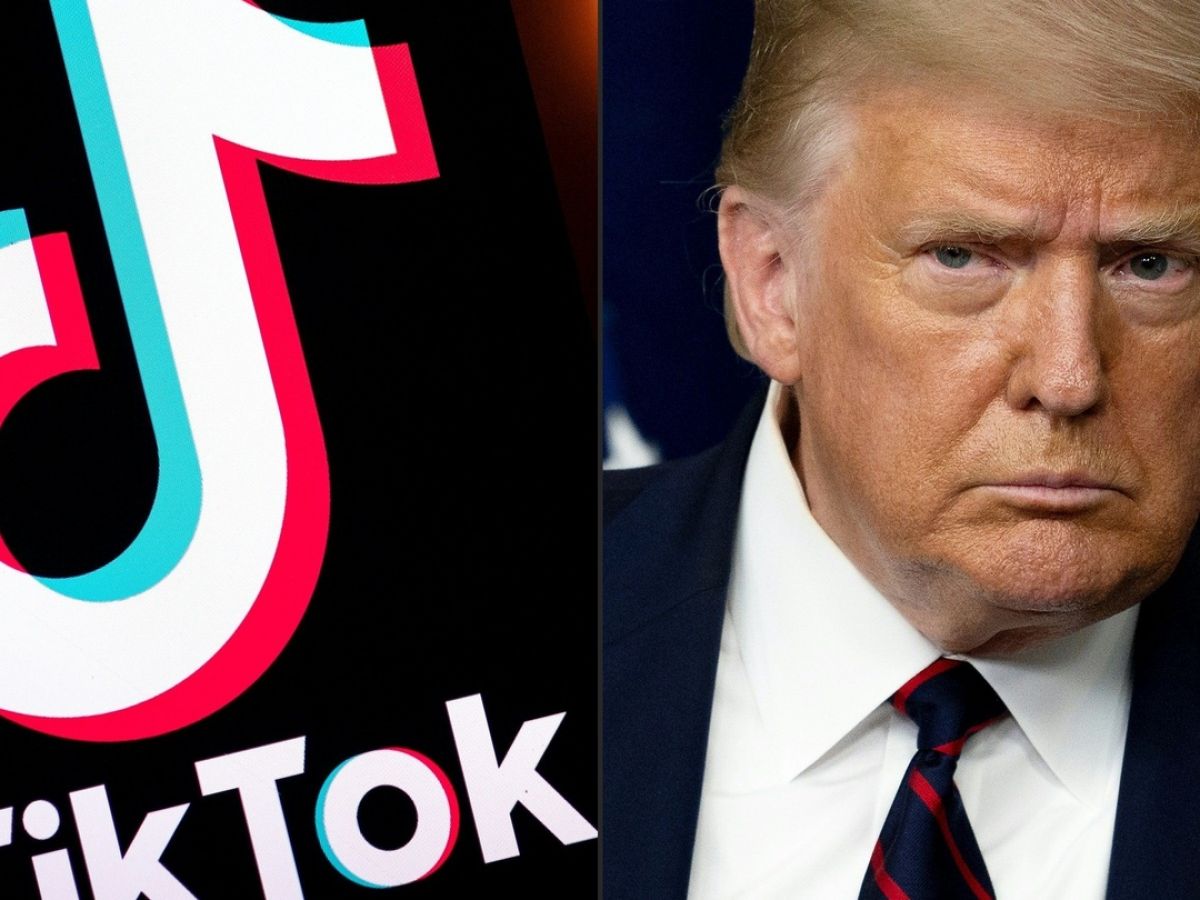 Following President Trump's executive order banning TikTok from the United States, many U.S. companies are looking to merge. Twitter is the first U.S. company to publicly announce interest.
What We Know:
Last Thursday (Aug. 6), President Trump signed an executive order to ban TikTok, a Chinese-owned app, under the pretense that the app "continues to threaten the national security, foreign policy, and economy of the United States". The executive order allows TikTok a 45-day deadline to be acquired by a U.S. business otherwise the app will be banned from operating in the United States.
Meanwhile, TikTok has made plans to sue President Trump over the executive order claiming it "sets a dangerous precedent for the concept of free expression and open markets". The lawsuit further claims that the president failed to provide any evidence that the app is a threat, NPR reported.
Furthermore, given that TikTok's biggest investors come from the U.S., the app has made great efforts to allow the U.S. profit involvement. "We've hired nearly 1,000 people to our US team this year alone, and are proud to be hiring another 10,000 employees into great paying jobs across the US."
Amid this political chaos, many U.S. businesses have expressed interest in TikTok. Twitter is the first company to publicly announce interest; though the logistics of the business merger remain unknown. Twitter's stock price is $29.38 billion and the rumors of the acquisition called its stock to rise up to 5% on Monday. In comparison, TikTok has been valued at approximately $50 billion; ultimately causing skepticism regarding if Twitter can afford TikTok.
A video sharing precursor to TikTok called Vine was bought out by Twitter back in 2012. Many believe the acquisition of Vine by Twitter is what caused the app to fail and ultimately discontinue.
Twitter and Microsoft are the only public bidders for Bytedance's TikTok, but others will surely emerge.
The future of the Chinese-owned video-sharing app remains unknown as Trump's 45-day deadline looms.
Comments
comments