Woman Known for Calling Bogus Threat Against Black Birdwatcher Faces Charges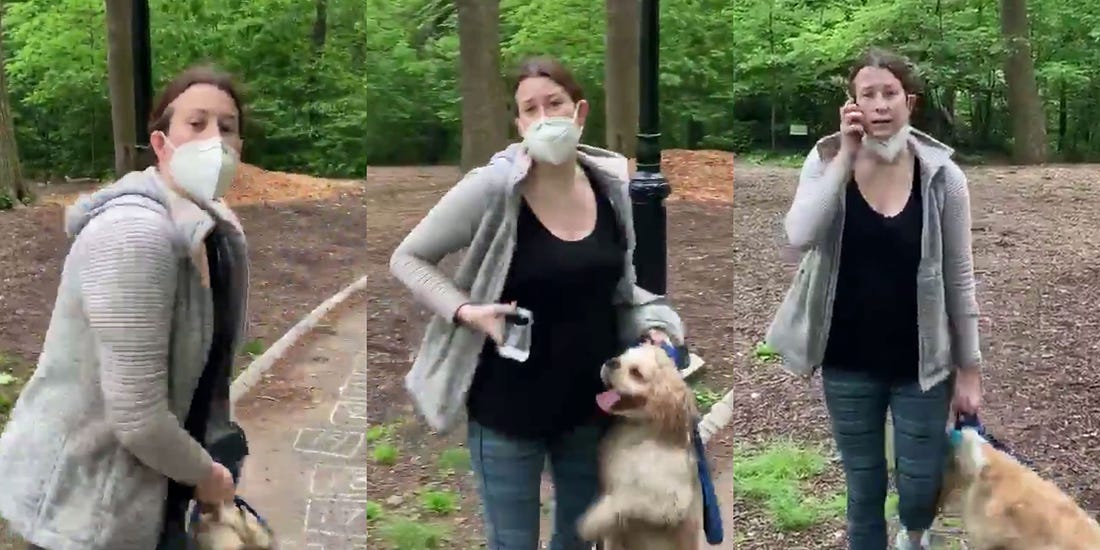 Cooper, a white woman who called the police on a Black man in Central Park, now faces criminal charges for the fake threat.
What We Know:
Cooper approached a Black man, Christian Cooper, in Central Park on May 25 without having her dog on a leash. Not having your dog on a leash is illegal. Therefore Cooper filmed the incident, which has now been viewed over 100 million times. She demanded he stop filming her, and when he didn't, she called the police and said, "I'm going to tell them there's an African American man threatening my life."
The Manhattan District Attorney Cyrus Vance addressed the announcement of charges on Monday. He says his office has "initiated a prosecution of Amy Cooper for Falsely Reporting an Incident in the Third Degree. Our office will provide the public with additional information as the case proceeds." He encourages anyone who is the target of false reporting to contact his office.
New York Mayor Bill de Blasio posted a Tweet indicating how her racist comments could have "dire consequences for a Black man."
Governor Andrew Cuomo had been pushing for the "Amy Cooper Bill" to be passed that would make it a hate crime when 911 callers make a false accusation based on race, gender, or religion.
Good.

Her racist behavior could have had dire consequences for a Black man.
Glad she'll face consequences of her own. https://t.co/l7yNVOX2uM

— Mayor Bill de Blasio (@NYCMayor) July 6, 2020
According to Cooper's attorney Robert Barnes, she won't be charged for a misdemeanor in this case. He says, "She lost her job, her home, and her public life. Now some demand her freedom? How many lives are we going to destroy over misunderstood 60-second videos on social media?"
Following the incident, Copper was fired from her job with Franklin Templeton, an investment company and has issued an apology stating that she is not racist. Christian Cooper has not made a statement on her charges as of Monday.
Comments
comments
Texas Soldiers Arrested in Child Prostitution Ring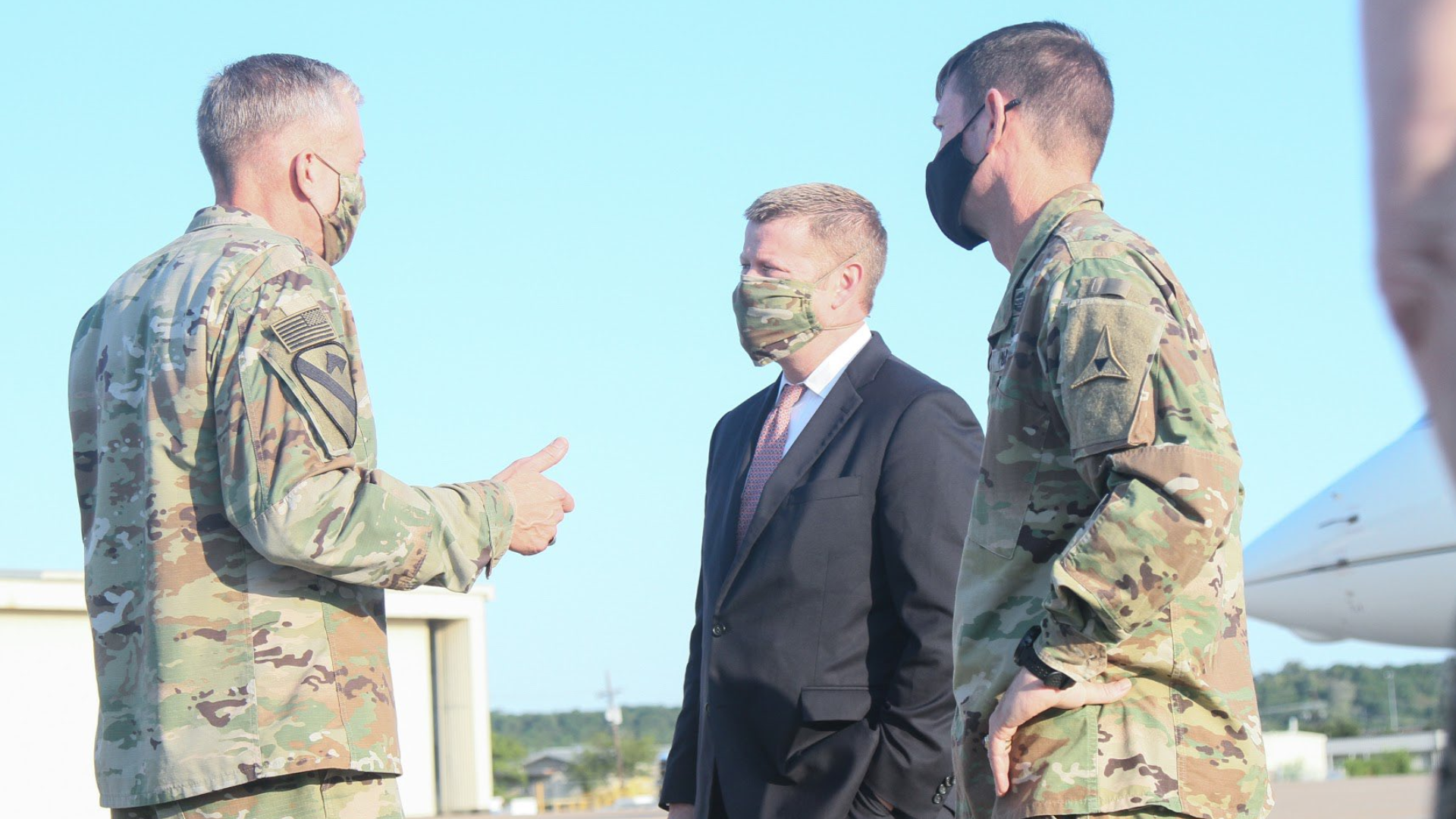 Three Texas soldiers are among nine men charged in a child prostitution ring.
What We Know:
On Saturday, the Killeen Police Department (KPD) Special Victim's Unit and Texas Department of Public Safety Human Trafficking Program arrested nine suspects, three who were part of the US military, for human trafficking and prostituting children.
The suspects were caught making agreements for sexual acts through social media platforms with girls they believed to be 15 or 16-years-old in exchange for drugs, alcohol, and/or money. Two soldiers from Fort Hood, Spc. Anthony Xavier Antwon (25) and Pfc. Timmy Jones Jr. (30), were among the nine men, both charged with felony prostitution. Fort Sam Houston Staff Sgt. Pierre Jean (32) was arrested on suspicion of misdemeanor prostitution.
"The overall goal of this joint effort was to locate and arrest subjects who were willing to make overt efforts to pay minors to engage in sexual acts," the KPD said.
When the men arrived at the predetermined location to meet with the teen, they were immediately arrested. From the two-day sting operation, the men (listed) are facing

seven felony prostitution charges, two misdemeanor prostitution charges, and two guns were confiscated

.

This isn't the first time that Fort Hood soldiers have made headlines. Recently, the Army Secretary Ryan McCarthy announced that members of an independent panel will conduct a climate review in Fort Hood at the end of this month. McCarthy said that the panel will investigate the "command climate of the installation," to determine if there is a "sexual harassment-type toxic environment that exists". Their focus is to review how the military base handled the disappearance of Pfc. Vanessa Guillen, 20, and the toxic climate surrounding several other soldiers' disappearances.
Guillen vanished from the military base on April 22nd after telling her family that she was being sexually harassed by fellow soldiers on base. Two months after her disappearance made national headlines, her dismembered remains were found buried a few miles outside of Fort Hood. Reports confirmed she was bludgeoned to death on the base by another soldier, who committed suicide the morning he was being arrested.
Another Fort Hood soldier, Pvt. Gregory Scott Morales, 24, was designated as a 'deserter' by the military when he went missing in August 2019. On June 19th, when the search party was looking for Guillen, his body was found. The Army Criminal Investigation Division said they suspect foul play in Morales' death and are offering a $25,000 reward to anyone with information related to his disappearance.
Back in 2015, Fort Hood Sgt. 1st Class Gregory McQueen plead guilty to more than a dozen military charges for running a prostitution ring where female soldiers were being pimped out to higher-ranking military officers. In March, 6 soldiers were arrested in a two-day operation organized by the Temple Police Department and Bell County Sheriff's Department.
If you or someone you know is a victim of human trafficking, please call the National Human Trafficking Hotline by calling 1 (888) 373-7888, texting HELP or INFO to 233733, or visiting humantraffickinghotline.org.
Below is a list of the men charged:
Anthony Xavier Antwon, 25, of Fort Hood, Felony Prostitution under 18

Javier Perez, 40, of Austin, Felony Prostitution under 18

Brian Harley Flynn, 21, of Temple, Felony Prostitution under 18

Brandon Anthony Lee, 25, of Killeen, Felony Prostitution under 18

Dustin Edward Johnson, 42, of Lott, Felony Prostitution under 18

Timmy Jones Jr., 30, of Fort Hood, Felony Prostitution under 18

Shaun Paul Moore, 39, of Kempner, Felony Prostitution under 18

Rakeem Jamal Nelson, 28, of Killeen, Class A Prostitution

Pierre Jean, 32, of Killeen, Class A Prostitution
Comments
comments
Video of Florida Police Arresting an 8-Year-Old With Special Needs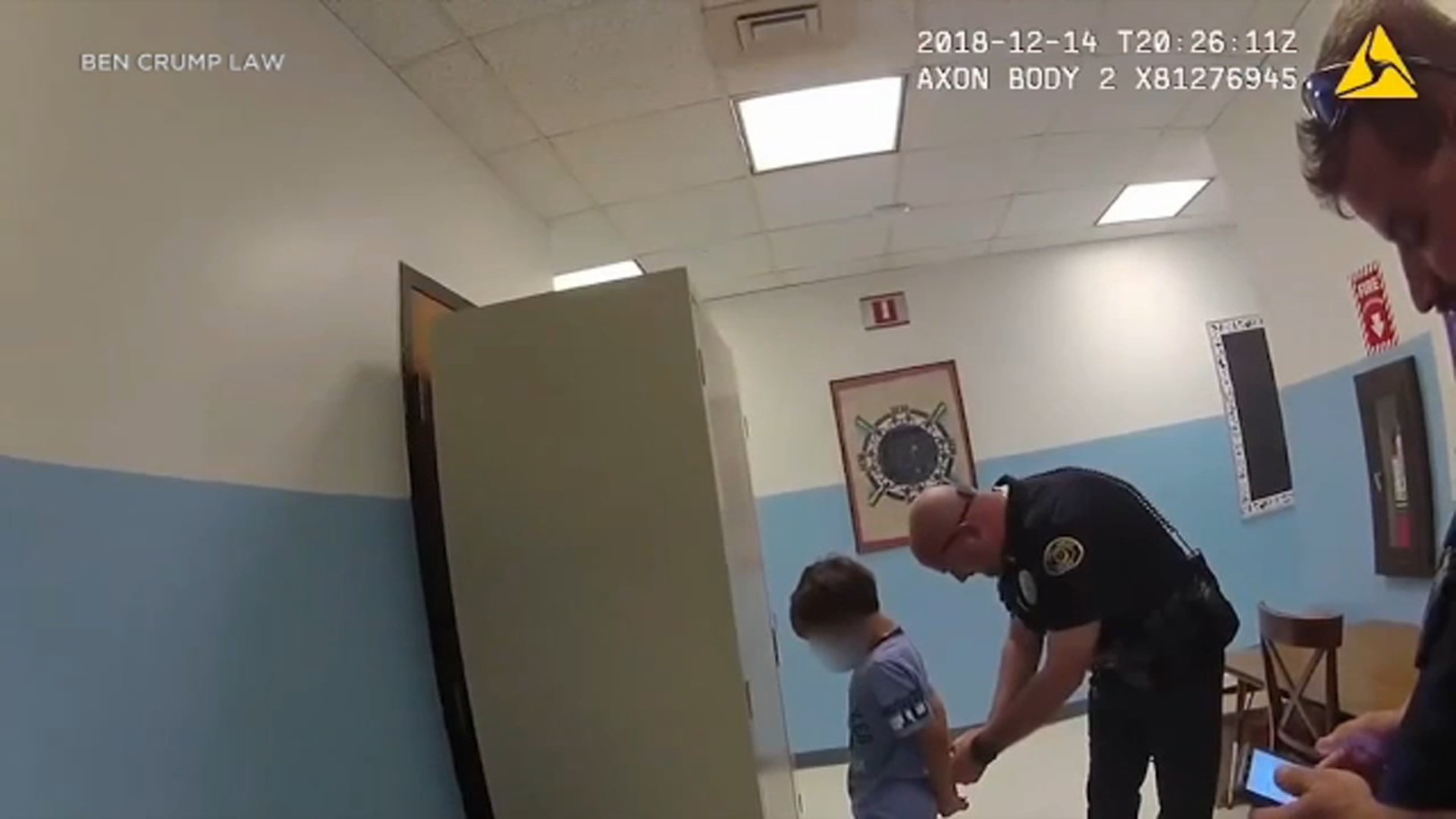 A viral video of Florida officers arresting a child with special needs emerges. 
What We Know: 
On Monday, a video from December 2018 began circulating on social media of an 8-year-old boy, p

reviously

diagnosed with emotional and behavioral disabilities,

being handcuffed and arrested by police in Key West, Fla.

Prior to the incident, the school had created an Individualized Education Program tailored to his needs.

 

The bodycam footage was shared by civil rights attorney

Benjamin Crump, the family's attorney, and

shows the child being threatened with jail before officers try to put him in handcuffs, which fall off because his wrists are too little.
Unbelievable!! @KWPOLICE used "scared straight" tactics on 8yo boy with special needs. He's 3.5 ft tall and 64 lbs, but they thought it was appropriate to handcuff and transport him to an adult prison for processing!! He was so small the cuffs fell off his wrists! pic.twitter.com/iSTlXdKas6

— Ben Crump (@AttorneyCrump) August 10, 2020
According to the police report, they were called to the school after the boy tried to hit a teacher. The teacher asked the child to sit down correctly and when the boy refused to follow instructions, she tried to make him sit by her. She alleges the boy began using profanities, making threats, and punched her in the chest. The police report did not state if the teacher or if the police were aware of his condition.
"Instead of honoring and fulfilling that plan, the school placed him with a substitute teacher who had no awareness or concern about his needs and who escalated the situation by using her hands to forcibly move him," Crump said

. "This is a heartbreaking example of how our educational and policing systems train children to be criminals by treating them like criminals."

The boy was taken to the juvenile detention center, where he was DNA-swabbed, fingerprinted, and had his mugshot taken before being charged with a felony battery. The boy's mother, Bianca N. Digennaro, spent months fighting the charges before they were finally dismissed.
"My son has a disability and the authorities tried to make him a criminal," Digennaro said during a virtual news conference with Crump. "I'm here for my son because I refuse to let them make him a convicted felon at the age of 8, just because he was having a mental breakdown."
Digennaro and her attorneys

filed a federal lawsuit on Tuesday against the police department claiming that the school

district violated the Americans with Disabilities Act and that the school should have intervened. The child had been previously

diagnosed with ADHD, oppositional defiant disorder, depression, and anxiety. He was on medication at the time of the incident.

According to the report by the Miami Herald

, Key West Police Chief Sean T. Brandenburg said Monday that the officers involved didn't do anything wrong. "Based on the report, standard operating procedures were followed," Brandenburg said.
Crump, who is also the attorney for the family of George Floyd, will be handling the federal lawsuit with Pennsylvania lawyer Devon Jacobs against the police department. 
Comments
comments
Parents of Elijah McClain Sue Colorado Police Over His Death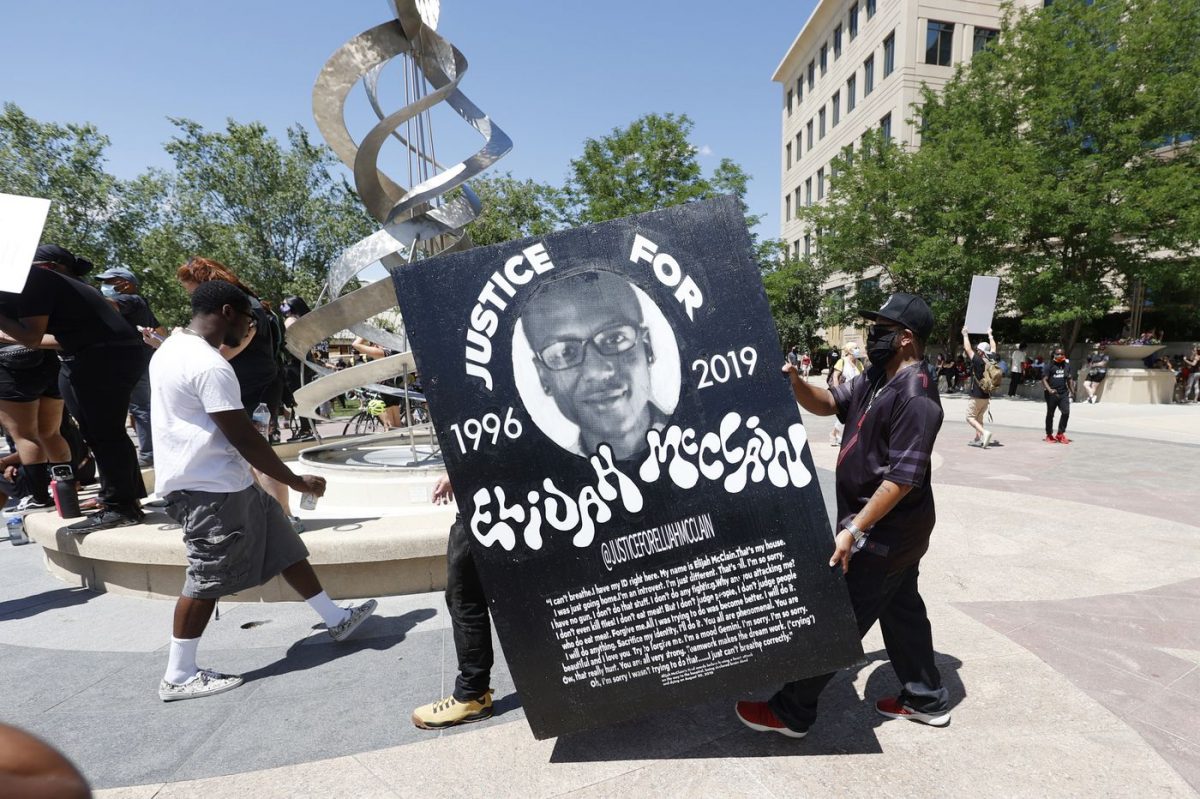 The parents of Elijah McClain, a 23-year-old Black man who died last year after police put him in a chokehold and paramedics sedated him, have filed a federal civil rights lawsuit.
What We Know:
The lawsuit lists the city of Aurora, Colorado, numerous Aurora police officers, a paramedic, and the medical director of Aurora Fire Rescue as the defendants. The McClain family shared that with the lawsuit, they were seeking accountability for the loss of a "beautiful soul" and wanted to send a message that "racism and brutality have no place in American law enforcement."
"We have filed this civil rights lawsuit to demand justice for Elijah McClain, to hold accountable the Aurora officials, police officers, and paramedics responsible for his murder, and to force the City of Aurora to change its longstanding pattern of brutal and racist policing," the family said in a statement released by their attorney.
On August 24, 2019, McClain was stopped by three white officers who responded to a call about a suspicious person wearing a ski mask, which McClain was due to a health condition. He was not suspected of committing any crimes when police approached him. Police put McClain in a chokehold and paramedics gave him 500 milligrams of ketamine to calm him down. McClain suffered cardiac arrest and died six days later.
In the lawsuit, it claims that one officer jammed his knee into McClain's arm "with the sole purpose of inflicting pain" and that two of the officers reported that all three of them simultaneously placed their body weight, a collective weight of over 700 pounds, on McClain after a chokehold.
The lawsuit also alleges that there was no reason for McClain to be sedated with ketamine and that the dose he was given was too large for his body weight of 140 pounds. There are currently three investigations into McClain's death underway by the federal government, state attorney general's office, and the city of Aurora.
The city manager and the new police chief announced last week that an outside firm was hired to conduct a review of the department, focusing on its policies and practices regarding the use of force and discriminatory policing. The City Council already began an investigation of Aurora's policies on using force and ketamine. "We embrace this opportunity for change and are committed to evolving for the betterment of our profession, our community, and the residents we serve," Police Chief Vanessa Wilson, who was named to the post last week, said in a statement.
In June, three Aurora police officers were fired for taking photos at McClain's memorial, imitating the chokehold that was used on him. Three of the officers involved in that incident are among those named in the lawsuit.
The lawsuit comes a week after the Aurora Police faced outrage once again after they placed four Black girls on the ground and handcuffed two of them while investigating a suspected stolen car. It was later found not to be stolen. In fact, it was a motorcycle the police were looking for. This latest incident supports the McClain family's claim that the Aurora Police Department of a longstanding pattern of racism and brutality.
None of the defendants have commented on the lawsuit.
Comments
comments