Supreme Court Rules Half of Oklahoma is Native American Land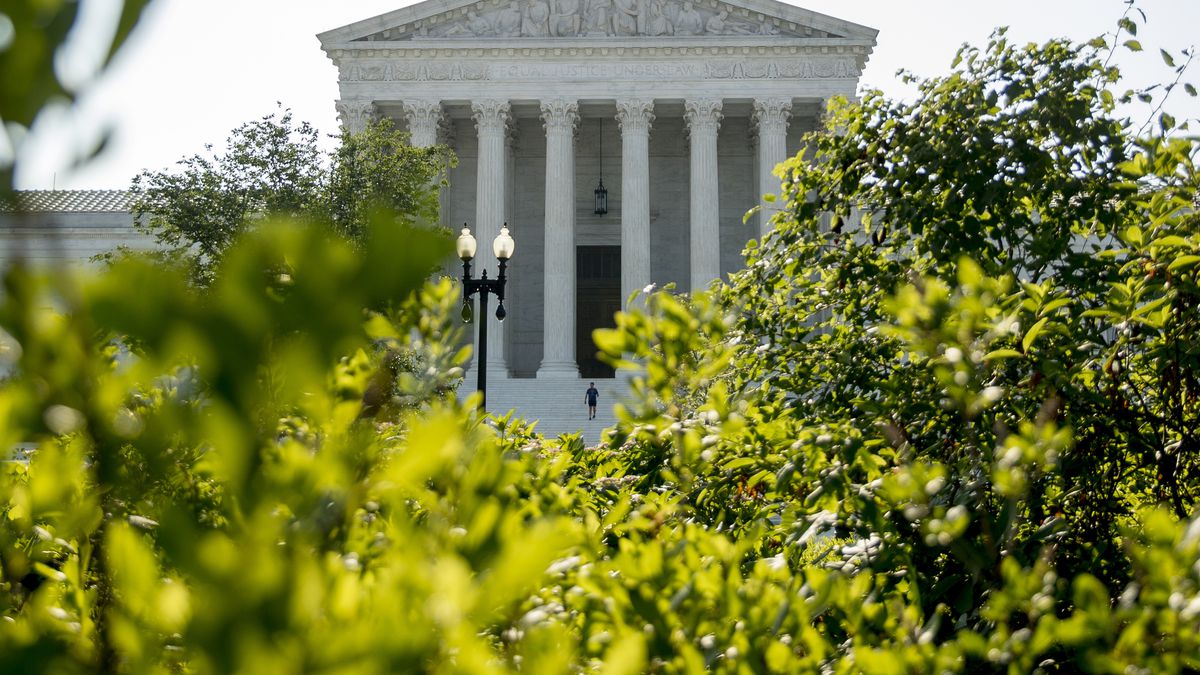 The Supreme Court made a landmark ruling on Thursday, affirming Native American rights in Oklahoma.
What We Know:
The Supreme Court ruled that much of eastern Oklahoma falls within an Indian reservation, a decision that could reshape the criminal justice system in the area by preventing state authorities from prosecuting offenses there that involve Native Americans.
The 5-to-4 decision marks one of the most consequential legal victories for Native Americans in decades. It could have far-reaching implications for the people who live across what the court affirmed was Indian Country. The lands include much of Tulsa, Oklahoma's second-biggest city.
The case covered the United States government's long history of brutal removals and broken treaties with Indigenous tribes. It also grappled with whether lands of the Muscogee (Creek) Nation had remained a reservation after Oklahoma became a state.
The decision puts in doubt hundreds of state convictions of Native Americans and could change the handling of prosecutions across a vast portion of the state. Lawyers also began examining whether it had broader implications for taxing, zoning, and other government functions. Many of the specific impacts will be determined by negotiations between state and federal authorities and five Native American tribes in Oklahoma.
Justice Neil M. Gorsuch, who has sided with tribes in previous cases, joined the court's more liberal members to form the majority. Gorsuch said that Congress had granted the Creek a reservation and that the United States needed to abide by its promises. "Today we are asked whether the land these treaties promised remains an Indian reservation for purposes of federal criminal law," Gorsuch wrote in the majority opinion. "Because Congress has not said otherwise, we hold the government to its word."
Muscogee leaders hailed the decision as a hard-fought victory that clarified the status of their lands. The tribe said it would work with state and federal law enforcement authorities to coordinate public safety within the reservation. "This is a historic day," Principal Chief David Hill said in an interview. "This is amazing. It's never too late to make things right."
The court's decision means that Indigenous people who commit crimes on the eastern Oklahoma reservation, which includes much of Tulsa, cannot be prosecuted by state or local law enforcement, and must instead face justice in tribal or federal courts. If a major crime is committed within the boundaries of reservations, it must be prosecuted in federal court rather than state court, if a Native American is involved. Less serious crimes involving Native Americans on American Indian land will be handled in tribal courts. This arrangement is already common in Western states like Arizona, New Mexico, and Montana.
Many past court decisions are expected to resurface as they may now be considered wrongful convictions because the state lacked jurisdiction. A number of criminal defendants who have been convicted in the past will now have grounds to challenge their convictions, arguing that the state never had jurisdiction to try them.
Chief Justice John G. Roberts Jr., on the dissenting side, warned that the court's decision would wreak havoc and confusion on Oklahoma's criminal justice system. "The state's ability to prosecute serious crimes will be hobbled and decades of past convictions could well be thrown out," Chief Justice Roberts wrote. "On top of that, the court has profoundly destabilized the governance of eastern Oklahoma."
Experts in Indian law said that Roberts' concerns are unwarranted, saying that the decision's effects would be more muted and would change little for non-Natives who live in the three-million-acre area of Oklahoma that the court declared to be a reservation of the Muscogee (Creek) Nation. "Not one inch of land changed hands today," said Jonodev Chaudhuri, ambassador for the Creek Nation. "All that happened was clarity was brought to potential prosecutions within Creek Nation." This case concerned jurisdiction, not land ownership.
Mike Hunter, Oklahoma's attorney general, said in a statement that the state and the Muscogee (Creek), Cherokee, Chickasaw, Choctaw and Seminole Nations were working on an agreement to present to Congress and the U.S. Department of Justice addressing jurisdictional issues raised by the decision. "We will continue our work, confident that we can accomplish more together than any of us could alone," he said.
This decision could have far-reaching implications on tribes beyond the reservation boundaries in eastern Oklahoma in regards to reservation land and jurisdiction.
Comments
comments
Florida Sheriff Bans Masks for Deputies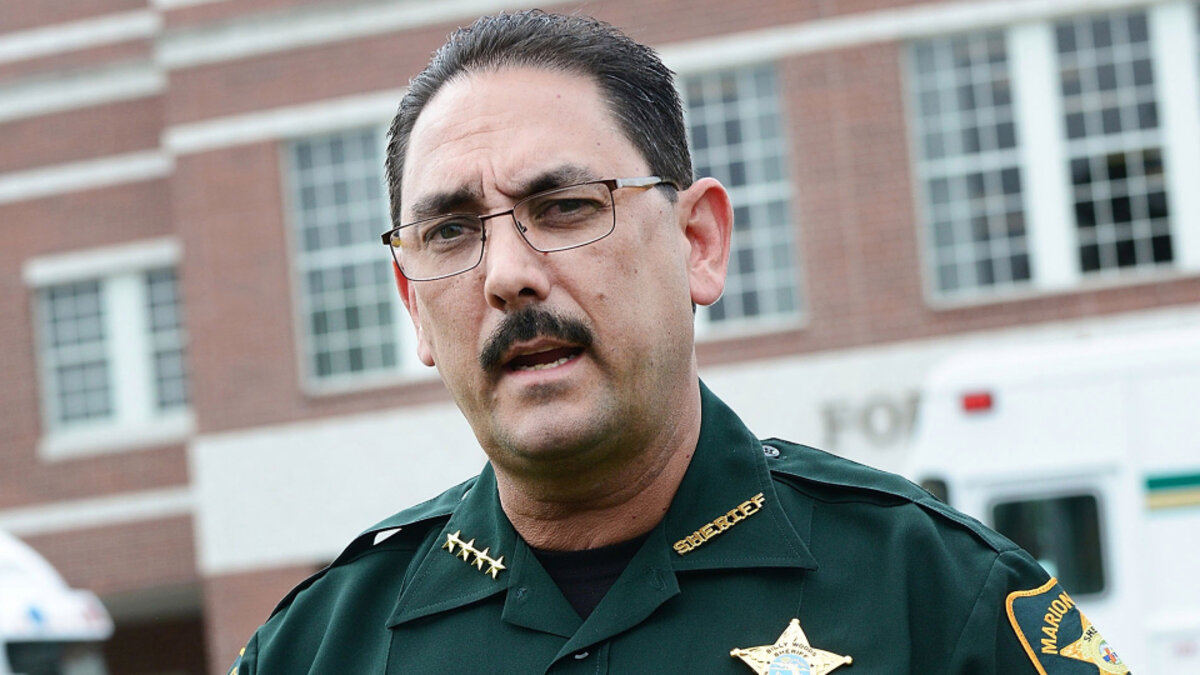 An order from a local sheriff in Florida is going against the recommendations from government officials and scientists: masks will not be worn, with some exceptions.
What We Know:
Seeing as there is an apparent general agreement in the U.S. indicating that masks are very critical in the fight against Covid-19, Florida's Marion County Sheriff Billy Woods notified his employees on Tuesday that they are banned from wearing face coverings while on duty and that visitors that visit the sheriff's office will be ordered to remove their masks.
Woods noted the mayor of Ocala, which is the largest city in Florida's Marion County, vetoed a mask mandate that was recently passed by the city council. He said the veto is expected to be revoked but the ordinance exempts government entities, leaving the ruling of whether or not to mandate masks to the figureheads.
"We can debate and argue all day of why and why not. The fact is, the amount of professionals that give the reason why we should, I can find the exact same amount of professionals that say why we shouldn't," Woods said.
Officers are permitted to wear masks in specific situations (for instance: in public schools, hospitals, and courthouses), but they are required to remove the face coverings immediately afterward.
Woods also stated, "effective immediately, any individual walking into any one of our lobbies that is wearing a mask will be asked to remove it," and if they do not comply, "they will be asked to leave".
The reason behind this new order is clear communication. Woods stated, due to the current events happening and how individuals may be feeling against law enforcement in the country today, this is to make sure that there is clear communication. It also aids in identification purposes of any person walking into the lobby.
Across the nation, police officers are being seen not wearing masks, listing a multitude of reasons as to why, though health officials, including the Centers for Disease Control and Prevention, advise that face masks help prevent the spread of coronavirus.
Comments
comments
California Judge Orders Uber and Lyft To Reclassify Drivers As Employees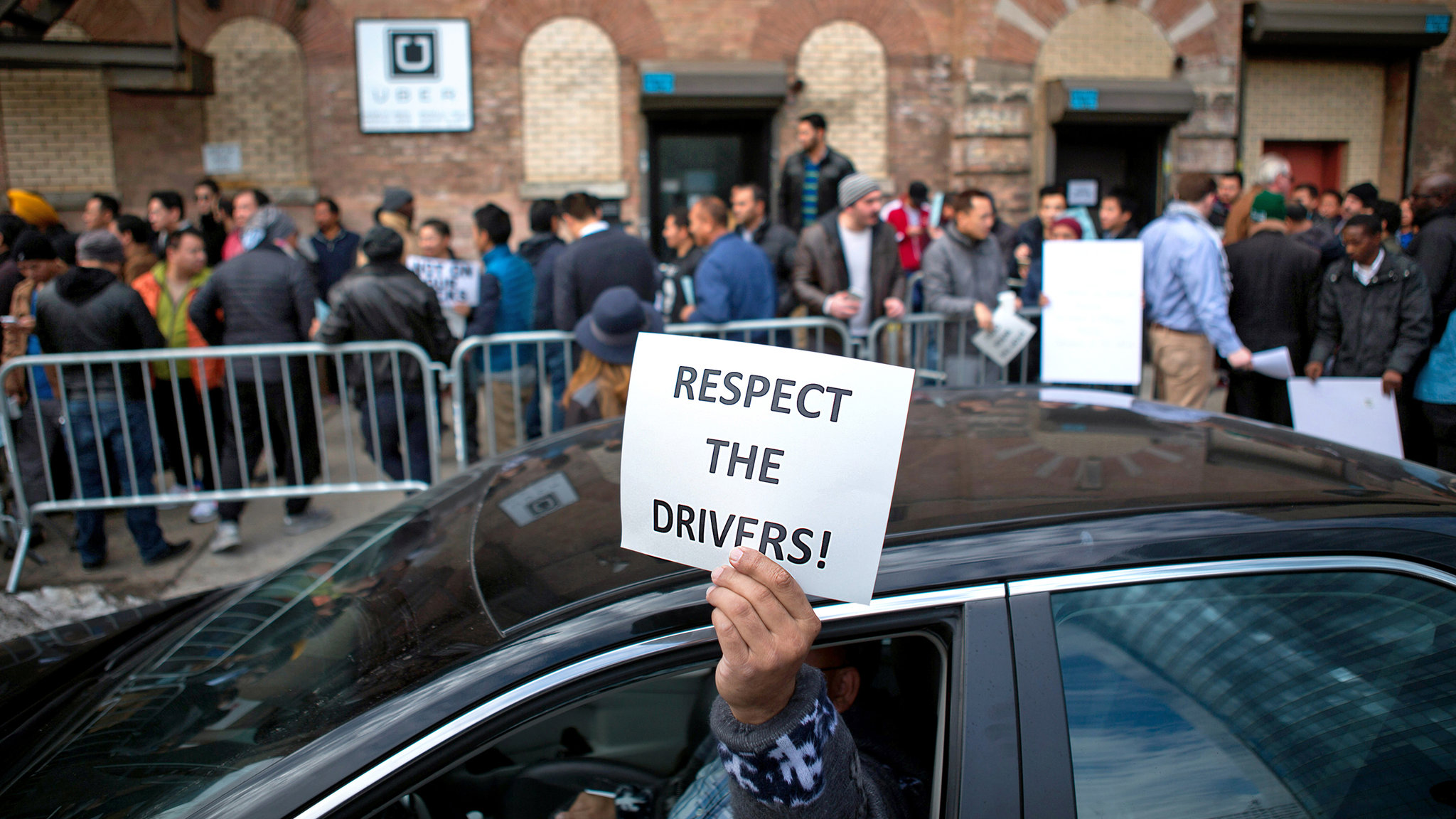 On Monday, a California court ordered Uber and Lyft to reclassify their drivers as employees instead of contractors.
What we know:
San Francisco Superior Court Judge Ethan Schulman issued the ruling on Monday, giving the companies 10 days to make an appeal before the order takes effect. The ruling came in a lawsuit against Uber and Lyft led by California's attorney general and the city attorneys for San Francisco, Los Angeles, and San Diego.
In January, a new California law went into effect codifying stricter requirements for companies to classify workers as contractors in the gig economy. Known as AB-5, the law added legal pressure to companies like Uber and Lyft who have long argued that their workers are contractors. Labor advocates say this law forces Uber and Lyft to treat drivers better and provide them with greater benefits and rights but many companies in the gig economy see AB-5 as a threat.
In response, Lyft spokesperson Julie Wood said, "drivers do not want to be employees, full stop".
Uber released a statement: "We plan to file an immediate emergency appeal on behalf of California drivers. The vast majority of drivers want to work independently . . . When over 3 million Californians are without a job, our elected leaders should be focused on creating work, not trying to shut down an entire industry during an economic depression."
Lyft and Uber have lobbied hard that drivers prefer to be contractors because less regulation allows them to act independently and potentially earn more. Despite this, the lawsuit against the companies accuses them of denying drivers basic protections like minimum wage, overtime, sick leave, and unemployment insurance. In addition to not receiving benefits, Uber and Lyft drivers have to cover their own expenses like gas and maintenance.
Uber and Lyft, as well as several food delivery services, have financially backed a ballot initiative that would classify gig app workers as contractors but provide them with some benefits.
The ballot measure opposing AB-5, known as Proposition 22, will be on the California ballot for the November election.
Comments
comments
Trump Campaign Sues Nevada Over Mail-In Ballot Expansion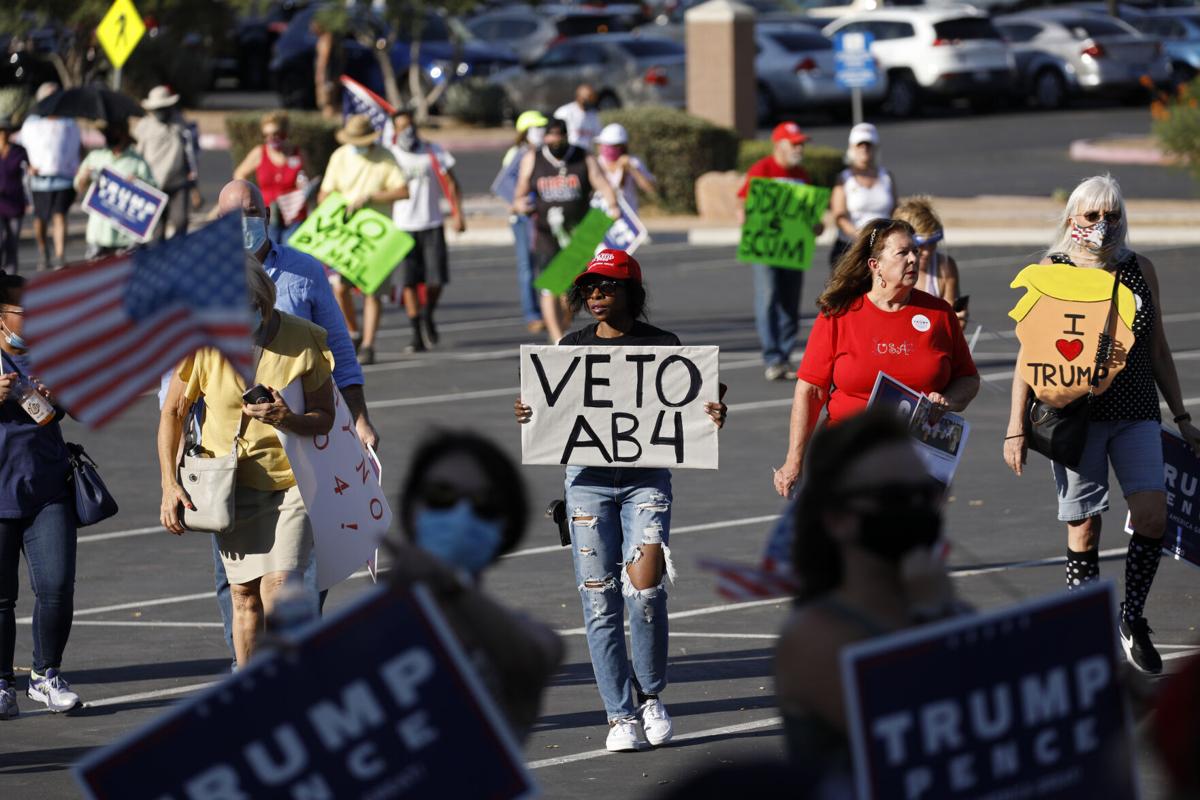 Late Tuesday (Aug. 4) Trump campaign continued to denounce the aptness of mail-in-voting by filing a lawsuit against Nevada over their expansion of the voting method.
What We Know
Democratic Governor Steve Sisolak of Nevada, on Monday, signed into law that all of the state's active voters will have ballots mailed to them. The new law, known as AB4, extends the state's previous mail-in voting procedures.
AB4 recognizes the growing risk of COVID-19 in Nevada; thus, the law allocates $3 million in federal aid for mail-in-voting. The bill allows individuals not to have to physically go to the polling center on Election Day though it does not prohibit in-person voting.
There are specific provisions of the law that have caused many Nevada citizens to protest. One of the provisions in the law causing opposition allows the "harvesting" of ballots. Ballot harvesting allows for non-family members or political operators to collect or gather ballots, specifically in cases of the elderly or those who are disabled.
In response to the growing opposition towards the provision, Governor Sisolak expressed on NPR, "It's my job to ensure that people don't have to choose between their health and the ability to vote, exercise their right to vote, and that's what we intend to do in November."
In contrary to the seemingly democratic legislation, President Trump to issue a temporary restraining order and preliminary injunction blocking the bill. Governor Sisolak responded to the Trump Campaign's lawsuit against the state, saying, "It doesn't matter much to me, frankly. I mean, we're very, very confident about the legality of what we've passed."
As the politicization of mail-in-voting continues to divide voters, Election Day grows closer, and the pandemic continues to plague the country, ultimately leaving it up to the states to decide the best voting method for their citizens.
Comments
comments