WNBA Team Finds Itself in the Middle of a Georgia Senate Race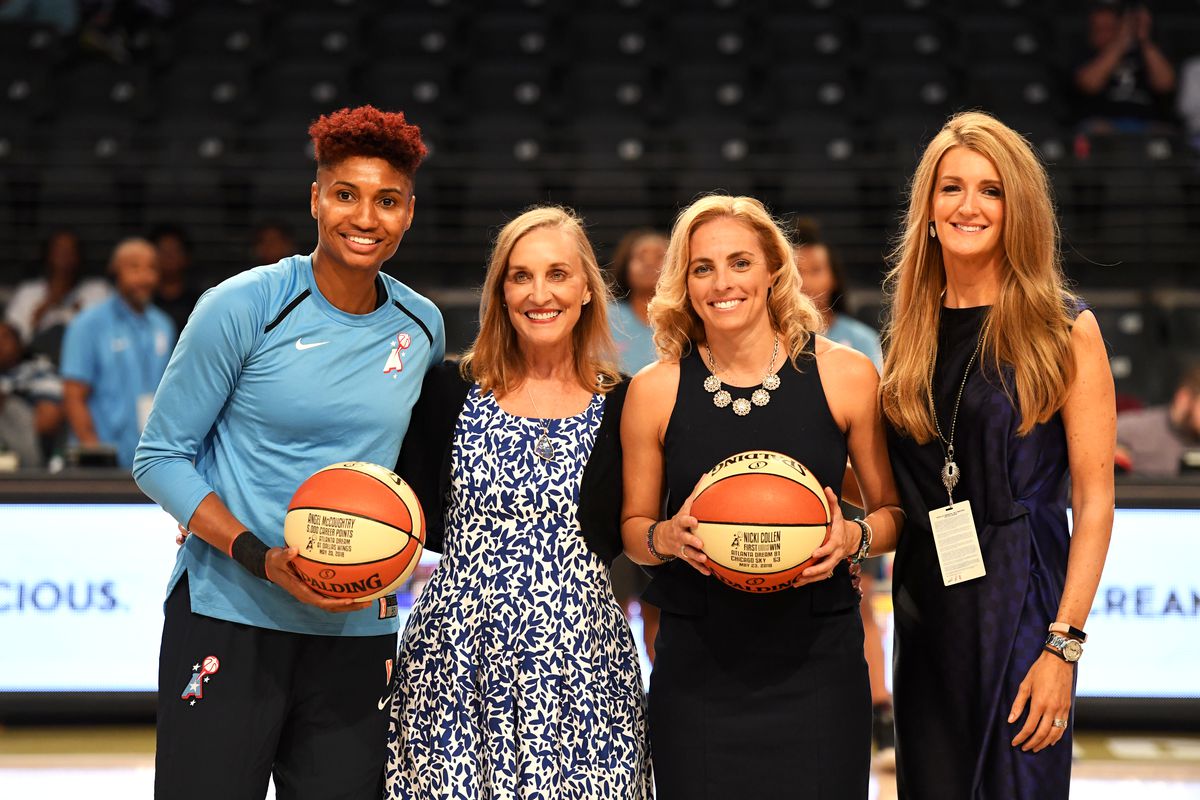 GOP Senator Kelly Loeffler, part owner of the WNBA's Atlanta Dream, has been called upon to sell her stake in the team after she spoke out against the league's support for Black Lives Matter, the Wall Street Journal reports.
What We Know:
The WNBA will be dedicating its season to social-justice, displaying "Black Lives Matter" on the court and names of Black women killed by police on players' uniforms. Loeffler described the move as politically divisive in a letter to the league opposing the plan.
"This is an organization that seeks to destroy Amerillycan principles, and I had to draw the line," Loeffler said on Fox News Wednesday night. "There's no room in this country for racism, but this isn't what the Black Lives Matter political organization is about. They want to abolish the police completely within five years."
WNBA commissioner Cathy Engelbert opposed Loeffler's comments, stating, "Kelly's views are not consistent with those of the WNBA and its players." The WNBA players association called for her exit from the league in a tweet:
E-N-O-U-G-H!

O-U-T!https://t.co/XgIS2vRb2X

— WNBPA (@TheWNBPA) July 7, 2020
Players have even compared her to former Los Angeles Clippers owner Donald Sterling who was banned from the NBA after a tape revealed him making racist comments. Sterling was also forced to sell the franchise.
Senator Loeffler said she would refuse to sell her stake in the Dream, adding, "this is about every American's right to speak out, to enjoy free speech…and not be canceled."
Loeffler was appointed to the Senate seat last year by Georgia's Republican Governor Brian Kemp to replace retiring Senator Johnny Isakson. This has set up a special election that doesn't involve a traditional party primary, rather, multiple candidates from each party run in a free-for-all until Election Day. If nobody gets 50% of the vote or more, the top two head to a runoff election in January.
Her Republican rival, Rep. Doug Collins, a close Trump ally, has called upon her to "get out of the liberal agenda advocacy business and sell her interest in the Atlanta Dream".
Raphael Warnock, the Democratic front-runner in the race, is the senior pastor of Ebenezer Baptist Church in Atlanta. He identifies closely with the BLM movement, stating, "the pain in the Black community is still real and demands to be heard, no matter how inconvenient for Kelly Loeffler".
Democrats are targeting Loeffler's seat as one of at least three they need to flip in order to take control of the Senate. That being said, her decision following pressures from all sides over her connection to the team could be critical to Republican hopes of maintaining the chamber.
Comments
comments
Herman Cain Continues to Tweet After Death, Slams Kamala Harris and Joe Biden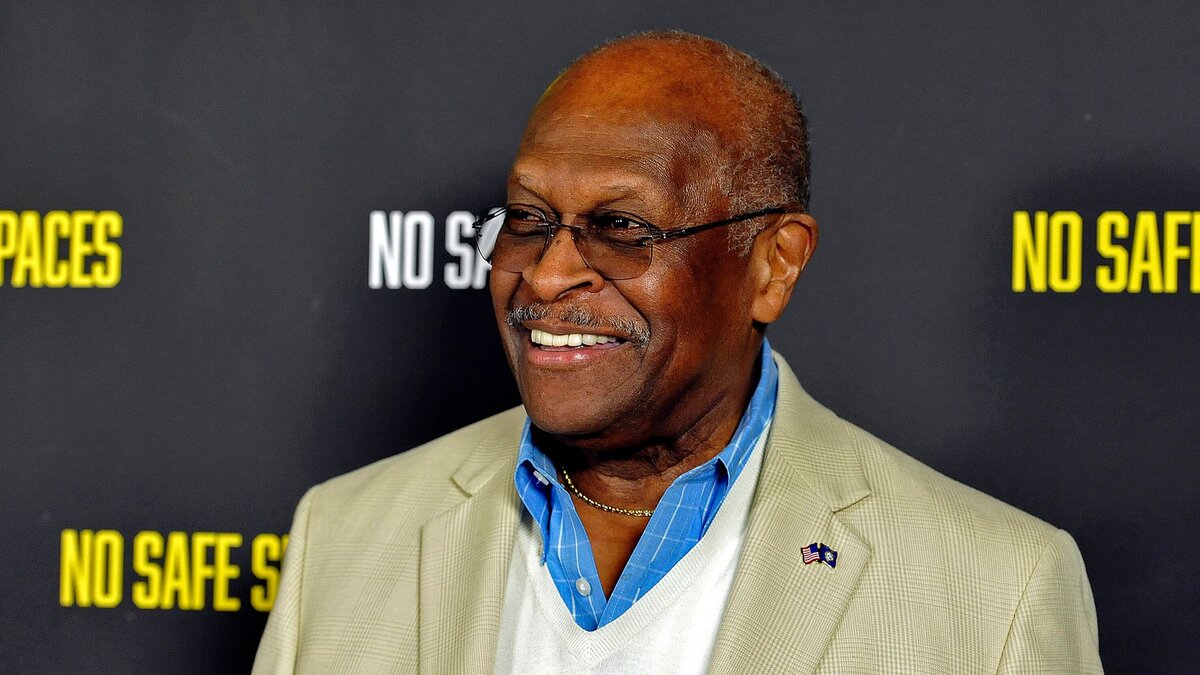 Known Trump enthusiast Herman Cain, who died two weeks ago, is maintaining a very active Twitter account which very clearly has its sights on the Democratic presidential nominee Joe Biden and his new running mate Kamala Harris.
What We Know:
Cain passed away due to contracting COVID-19 after participating in the controversial Trump rally in Tulsa in June.
The late business executive's Twitter account posted an article from his website on Wednesday detailing that "Joe Biden's history with race is a minefield".
Ever since the new tweets started appearing, many social media users have had their share of things to say about the recent activity. The new tweets appeared to rattle some social media users. From making memes to criticism, the current social media team is taking it all.
Why are you on Twitter 👀 pic.twitter.com/q1Zloz3Wdj

— LibbityBibbityBoo (@LibbityBoo) August 13, 2020
Comedian Sarah Cooper wrote, "So, let me get this straight. You think the Biden candidacy is going to be nuts and you're saying this FROM BEYOND THE GRAVE SINCE YOU DIED TWO WEEKS AGO."
As stated on the bio of the newly rebranded Twitter account, The Cain Gang, the Cain family, and dedicated team will continue to use the former GOP candidate's social media accounts to promote his ideals.
His daughter explained that "It's one of the ways he used this web site every day, and he wouldn't have wanted that work to stop with his passing".
Cain was previously the co-chair of "Black Voices for Trump" and a known Tea Party activist. Trump even considered him for a position on the Federal Reserve the past year before Cain himself withdrew when it was clear several Congress members did not support that decision.
Biden formally announced his selection of Sen. Kamala Harris of California as his vice president on Tuesday. This marks the first time a Black and South Asian American woman has ever been chosen for the role of a major party in U.S. history.
Also on Wednesday, it was reported that the Trump campaign revealed the President's thoughts on Biden's selection a few days ago. "Kamala Harris is the meanest, most horrible, most disgraceful, MOST LIBERAL of anyone in the U.S. Senate and I cannot believe that Joe Biden would pick her as his running mate," said the fundraising email.
Comments
comments
Senate Leaves for Recess Without New Coronavirus Relief Package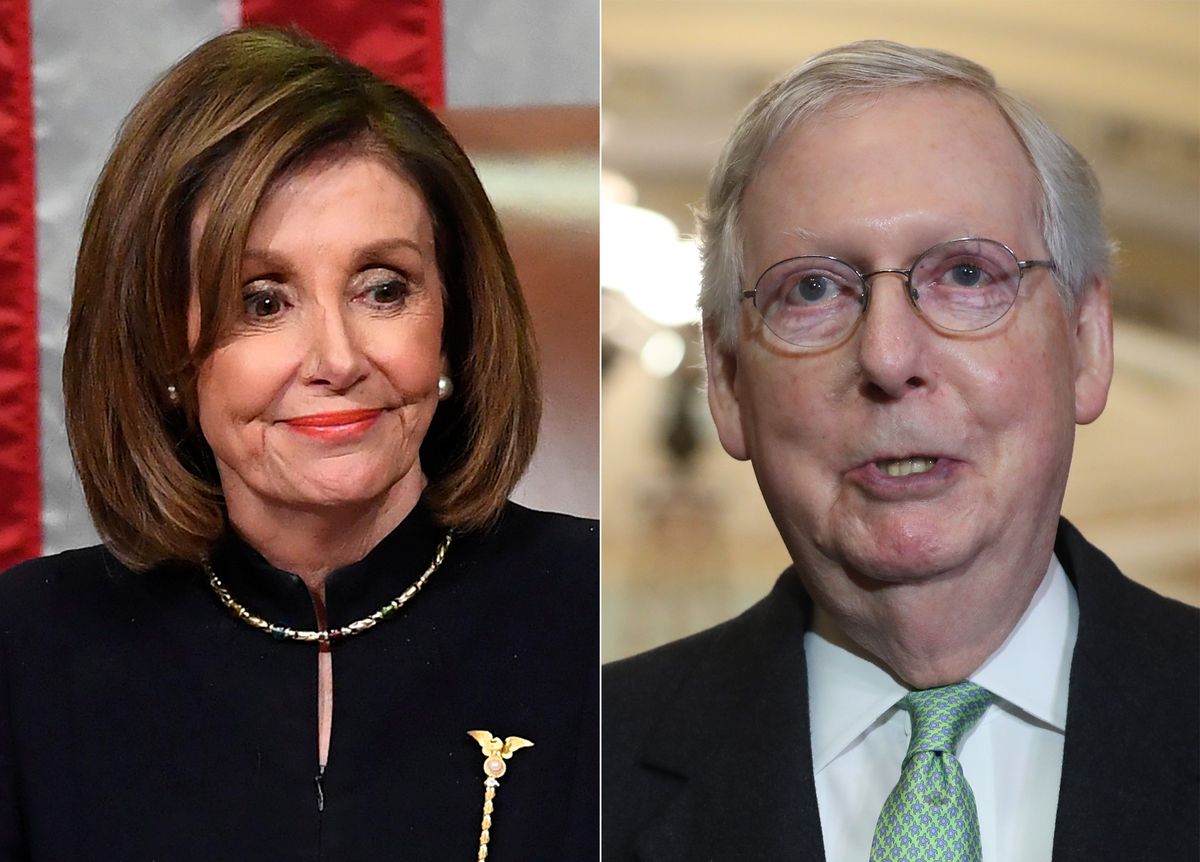 The U.S. went on its August recess Thursday until September 8th, pushing back hopes of a new coronavirus relief deal, the Hill reports.
What We Know:
Majority Leader Mitch McConnell (R-KY) kept the Senate in session throughout the week in hopes of a compromise between the chamber, the Democratic held House, and the Trump administration to pass a new relief package. The House has already been out of session and will not return until September 14th.
"We will have our regular pro forma meetings through the end of the state work period. If the Speaker of the House and the minority leader of the Senate decide to finally let another package move forward … it would take bipartisan consent to meet for legislative business sooner than scheduled," McConnell said in a statement.
If a breakthrough is made and votes can be scheduled, senators will have 24 hours to return to Washington. As of now, few believe a deal can be reached within the next 48 hours which Sen. Chuck Grassley (R-IA) believes is the limit to get lawmakers back before September. In reference to executive orders from the Trump administration, Sen. Grassley said "If it doesn't happen in the next 48 hours, I think this is all you're going to see until Congress gets back into session after Labor Day".
Reports say that a call between Treasury Secretary Steve Mnuchin and House Speaker Nancy Pelosi (D-CA) this week ended aggressively, showing how serious this stalemate could be. Democrats have asked for as much as $3.7 trillion while Republicans refuse to go over $1 trillion. "We are miles apart in our values," Speaker Pelosi said, adding that she would speak to Mnuchin next when "they come in with $2 trillion".
The differences between Democrats' plan to combat the coronavirus & the meager proposals presented by the Trump Administration and Republicans in Congress could not be more stark. #FamiliesFirst pic.twitter.com/ThtsuQOIAX

— Nancy Pelosi (@SpeakerPelosi) August 13, 2020
The weekly stimulus going out to Americans ended at the end of July. Now, two weeks later, Congressional leadership is eager to produce their own version of the bill to help with reelection campaigns as we push closer to November.
Comments
comments
Small Town Virginia Mayor Blasted For Aunt Jemima Comments About Biden Picking Harris For VP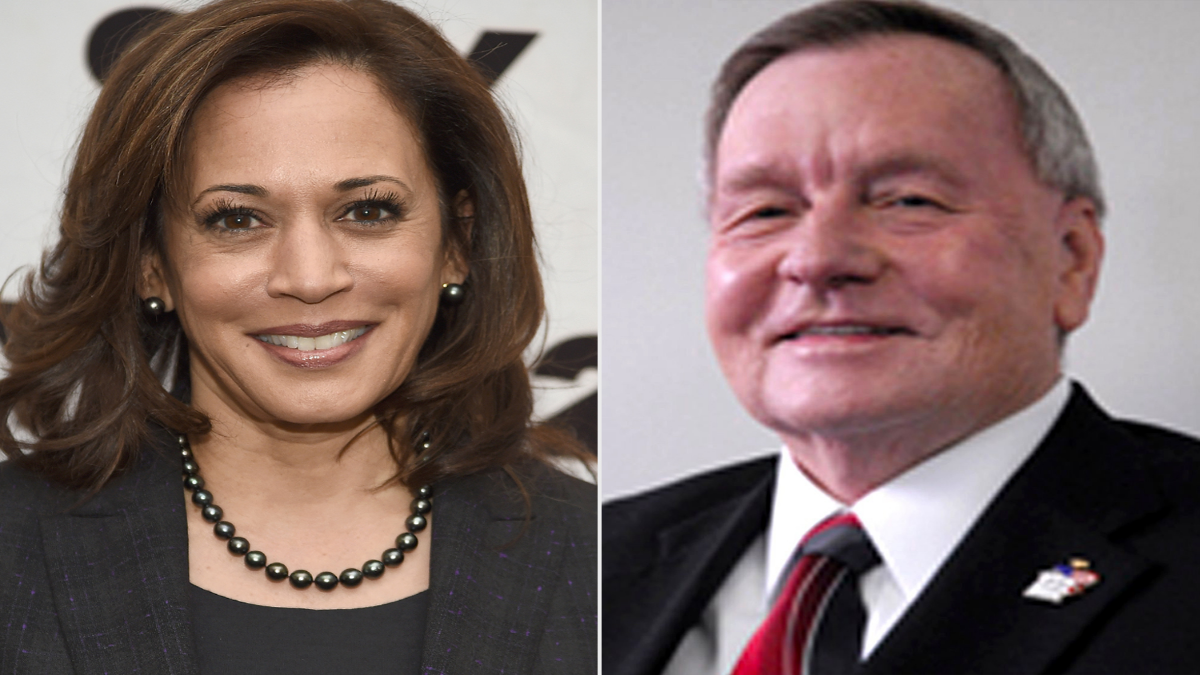 The mayor of Luray, a small town in Virginia, is being urged to step down after calling Kamala Harris Aunt Jemima in a Facebook post. 
What We Know:
Mayor Barry Presgraves made a Facebook post about how Democratic presidential candidate Joe Biden "just announced Aunt Jemima" as his running mate and faced a lot of backlash from the Luray Town Council and other residents.

Presgraves took down his post and apologized Monday for his actions at a town council meeting. "I understand what I posted on social media was wrong, offensive and unbecoming," he said. He also apologized to people of color and women for his comments and thinking of it as humorous while not recognizing that the racial stereotype was offensive. 

But before the town council meeting, Presgraves interviewed with Page Valley News where he told them that his actions were a "mistake" but didn't think he did anything wrong. "I thought it was funny… I thought it was humorous," he told the news outlet. "I had no idea people would react the way they did. If I had the chance to do it over, I wouldn't do it." And when asked if he would resign, Presgraves responded with "hell no". "The people elected me and I have a few more months to serve." 

Presgraves' apology wasn't enough for Luray Council Member Leah Pence and she sent him a letter asking him to resign. 

"Barry – I am writing to strongly urge you to resign over a racist comment you made on Facebook," the letter said. "The comment you posted has a type of humor that [has]not been appropriate or funny in my lifetime or yours." 
Quaker Oats announced in June that it would be retiring its Aunt Jemima brand and logo because they were based on a racial stereotype.
Comments
comments