NFL Announces Mask Mandate For Fans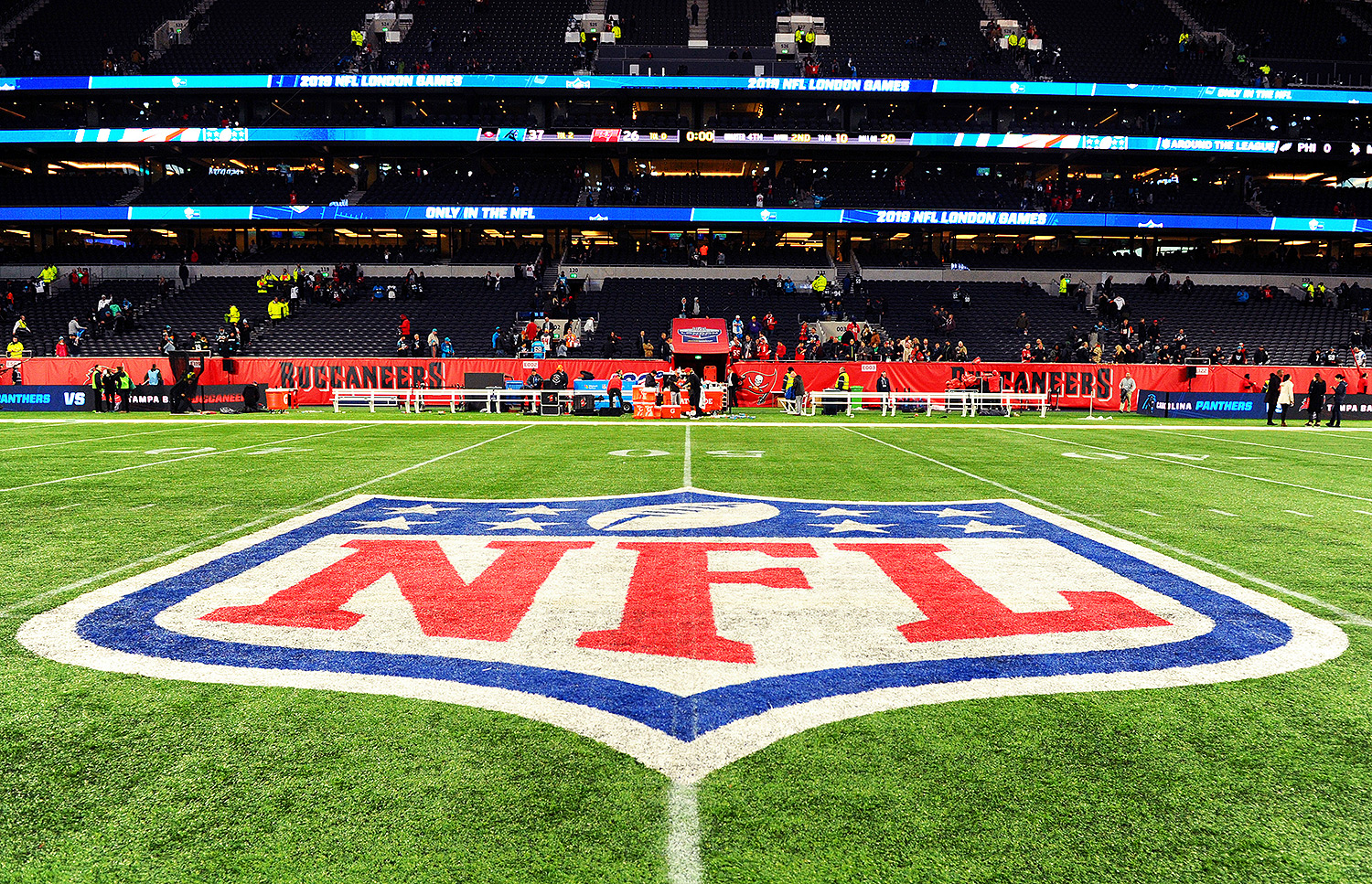 The NFL announced Wednesday that fans will be required to wear masks to games.
What We Know:
The NFL has not decided yet whether fans will be allowed into arenas for the 2020-2021 season. Despite this, some teams have announced their own policies for the season. The New York Giants and New York Jets will play in empty stadiums and the Los Angeles Rams will play with no or very few fans. Meanwhile, the Atlanta Falcons plan to allow a reduced capacity of fans, somewhere from 10,000 to 20,000. According to the Falcons, this is in compliance with local authorities, the NFL, and the CDC's social distancing guidelines.
Even though some teams have their own plans, the NFL says its mask mandate will be enforced league-wide and will supercede any lack of local mandate. This means everyone who enters an NFL stadium will have to wear a mask, even if the city or state doesn't have a mandate.
For those wondering, yes, it is league-wide: fans at NFL games this season will be required to wear face coverings pic.twitter.com/D139KGKQ4r

— Brian McCarthy (@NFLprguy) July 22, 2020
The NFL and Players Association have been working to agree on health and safety protocols for the season. Players are vocal on social media about the risk that they're taking to play football during a pandemic and have urged the NFL to take every precaution necessary and put the players' health and safety first. Recently, the league announced daily coronavirus testing for players during training camp and the cancellation of preseason games.
American professional sports are returning sooner than people think. The MLS kicked off on July 8, the NBA returned to action with televised scrimmages on Wednesday, and the WNBA will tip off on July 25. NFL players are already reporting to training camp and the season will start September 10.
Comments
comments
Judge Blocks Trump Plan to Cut Food Stamps for 700,000 Adults
A recent motion by the Trump administration was aimed at making it more challenging for certain demographics to receive government aid known as food stamps. In a 60 plus page document, Chief U.S. District Judge Beryl A. Howell of D.C. shot down their effort of what seemed to be a blatant disregard of how a move like this would significantly impact so many Americans during a time of the pandemic.
What We Know:
The ruling follows the Trump administration's nearly yearlong effort to change and reduce the amount of people who rely on food stamps, also known as the Supplemental Nutrition Assistance Program (SNAP). The proposal was originally made during a time when the U.S was in the middle of economic prosperity and record low unemployment rates before the events of this year. The new rules in the plan would have greatly limited access to the program.
As the story goes, the COVID-19 pandemic brought a once-booming economy to a grinding halt and placed millions of Americans into the unemployment line. Numbers continue to look grim as roughly 25 million adults are still without jobs and are currently claiming unemployment benefits. The unemployment rate as of September is sitting at nearly 7.9%, almost double of what it was in February.
In Judge Howell's ruling, she stated that the U.S. Department of Agriculture, the organization in charge of SNAP, had remained usually quiet on how many people would have been affected by the administration's rule change as the pandemic continues to plague the nation. She cited that the number of people signing up for SNAP has risen 17%, about 6 million new recipients, since May.
The rule change has been called "a vivid illustration of this relentless ideology that's not informed by the economic realities of people, whether they are in the pandemic or not in the pandemic," by Stacy Dean vice president for food assistance policy at the Center on Budget and Policy Priorities. "The judge called them out for trying to steamroll through policy with seemingly no effort to incorporate feedback" on concerns from states and other groups.
Howell also noted that the Trump administration had failed to give any reasons as to why the food stamp requirements needed to change. It targeted many "able-bodied adults without dependents," meaning all adults ages 18 to 49 who don't have children or family members with disabilities.
This demographic of adults are typically limited to three months of food stamps within a three-year period unless they acquire employment or happen to be enrolled in a worker training program, but most states are allowed to shelve those requirements.
Under the proposed rule, states would be required to prove that certain counties had unemployment rates of at least 6% in order to waive the restriction. This change is what prompted the Urban Institute to estimate that roughly 700,000 people would have been kicked off SNAP, although that number could be much greater now since the date of that last report.
Comments
comments
Trump Slams Fauci In Campaign Call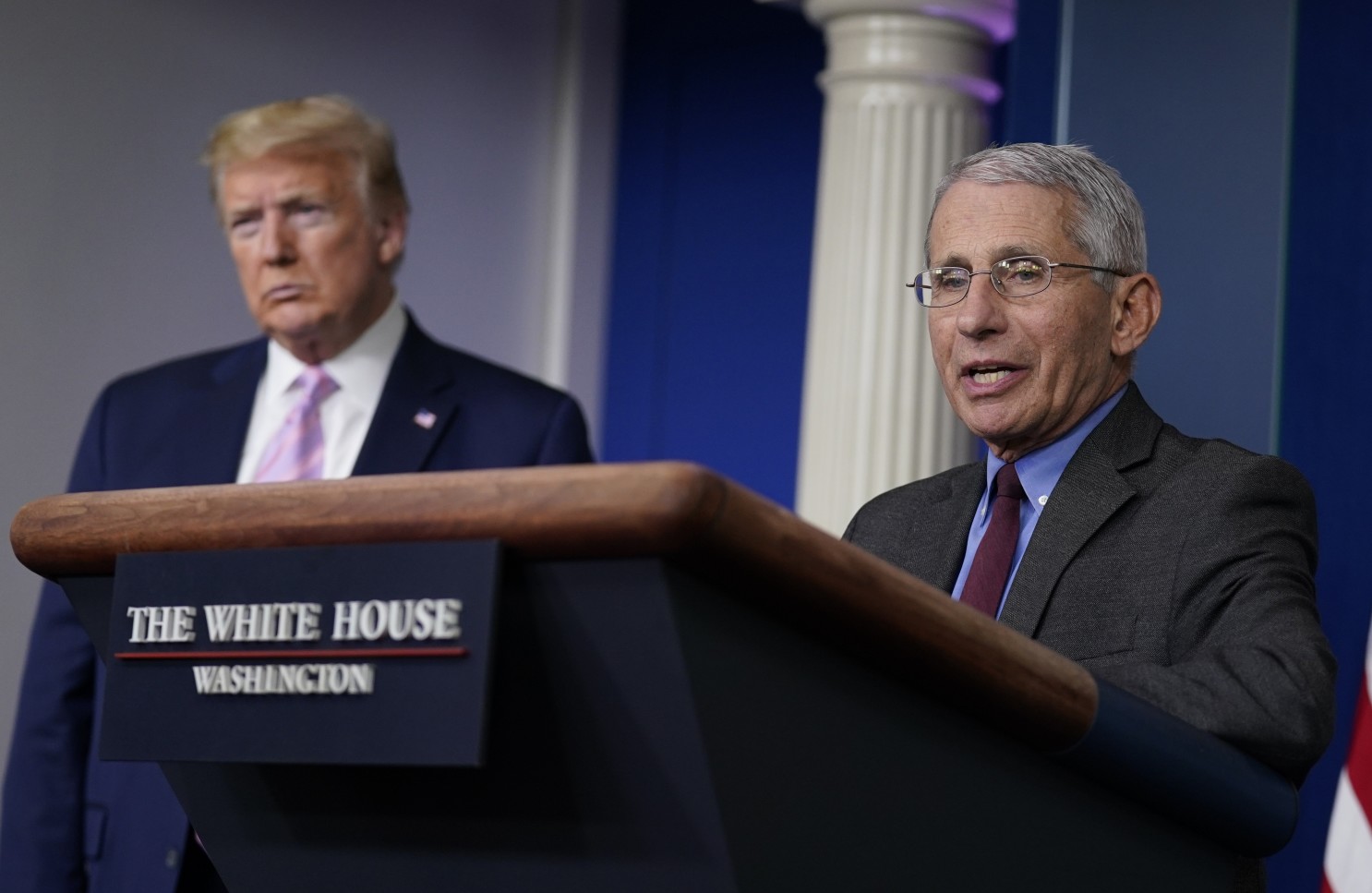 President Trump was heard on a Monday campaign call making rude and baseless claims about Dr. Anthony Fauci and other health officials.
What We Know:
On the call, Trump said that the country is ready to move on from the pandemic, even though 215,000 Americans are now dead and cases are spiking again. He called Fauci and health officials "idiots" and said that his large campaign rallies were no problem.
Trump also falsely claimed that "if I listened to him, we'd have 500,000 deaths . . . we'd have 700-800,000 deaths right now." There's no way to know how America would be handling the pandemic if Trump had listened to Fauci because this administration has not listened to health officials since day one. The only fact that we do know is that 215,000 people have actually died from coronavirus based on the Trump administration's response and guidance.
Trump also said that Fauci has given bad health advice concerning mask wearing and that he does not want to keep him. "Every time he goes on television, there's always a bomb, but there's a bigger bomb if you fire him," he told campaign employees on the call.
"People are tired of hearing Fauci and all these idiots — these people, these people that have gotten it wrong. Fauci's a nice guy. He's been here for 500 years. He called every one of them wrong. And he's like this wonderful guy, a wonderful sage telling us how." – President Trump
At the same time Trump was blasting Fauci on the campaign call, Fauci was receiving the National Academy of Medicine's Presidential Citation for Exemplary Leadership. While accepting the honor, Fauci said "We have a lot of challenges ahead of us and I can't help thinking that we're really going through a time that's disturbingly anti-science in certain segments of our society."
Trump held this call two weeks before the election to offer some optimism and shore up the campaign in its final days. Trump told his staff that this is the most excited he's been and that "we're going to win".
He also made the baseless claim that Democrats will be "cheating like crazy because they always cheat" and that "the only way we can lose this election is if they cheat. Okay, that's the only way."
Comments
comments
Governor Murphy Extends Temporary Hold on Utility Shutoffs Until March 2021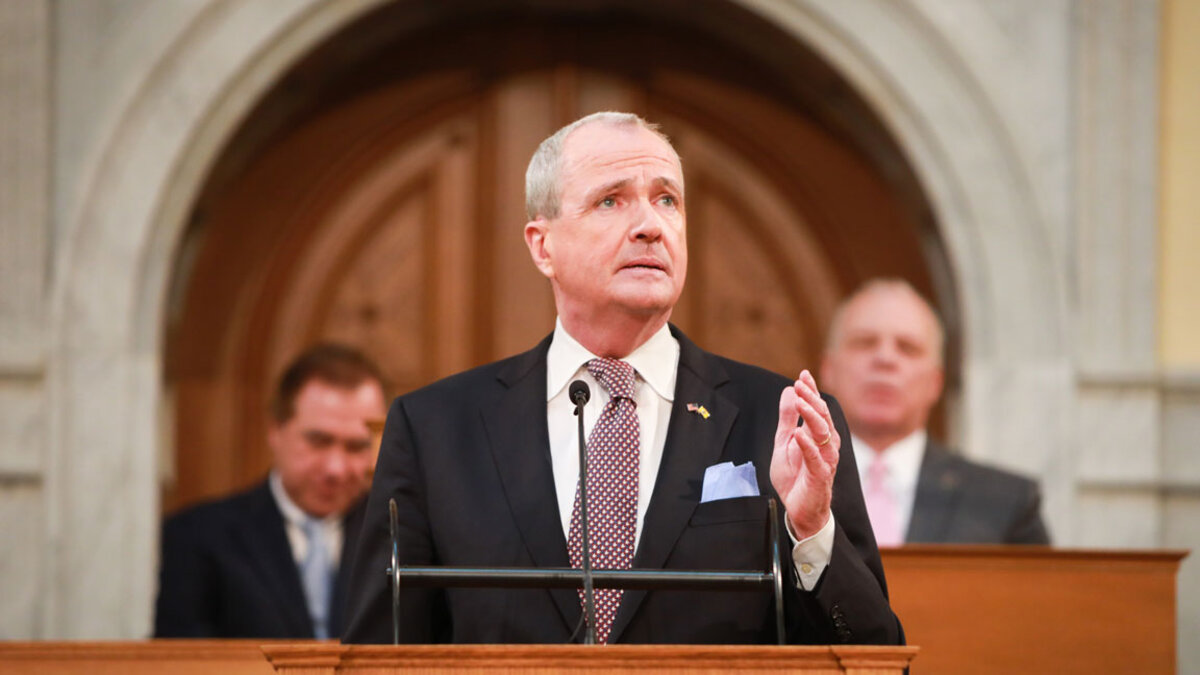 Gov. Phil Murphy issued an executive order on Thursday that prolongs the statewide moratorium on utility shutoffs until March 15, 2021.
What We Know:
This decision prevents all water, electric, and gas shutoffs for residential and business clients due to nonpayment. Cable providers must allow the same relief for internet and voice services through November 15, 2020. Additionally, if a household has school-age children, their internet connectivity cannot be cut off through at least March 15, 2021.
According to the NJ Board of Public Utilities, more than 440,000 New Jersey residents owe gas and electric bills that are at least 90 days overdue. Additionally, almost 43,000 commercial customers are having the same problem with bills costing around $1,300.
Murphy advised customers struggling to pay their bills to work with their utility company and the board of public utilities to see if they qualify for a payment assistance program.
Despite allowing services to remain on, the moratorium, however, does not wipe away the customer's owed balance.
Board of Public Utilities President Joe Fiordaliso stated:
"Eventually, everyone has to pay their bill; everyone must reach out to the utility companies[your utility], set up a payment plan so that at the end of the moratorium you're not faced with such a gigantic bill that it becomes overwhelming."
Larry Levine, Senior Attorney at Natural Resources Defense Council, thanked Governor Murphy's continuous leadership. Due to Governor Murphy's decision, thousands of New Jerseyans will not have to worry about their water being cut-off or losing power as the winter months approach. He also mentioned that this is an important step that will help relieve much hardship and save lives.
Utility businesses like PSEG, JCP&L, and Atlantic City Electric have stated their support for the extension. At least this can give some sort of peace to New Jersey residents.
Both Murphy's moratorium extension and utility payment plans aim to soften the financial blow for New Jersey residents and businesses.
Comments
comments