Black Financial Advisor Accuses JPMorgan Chase of Racism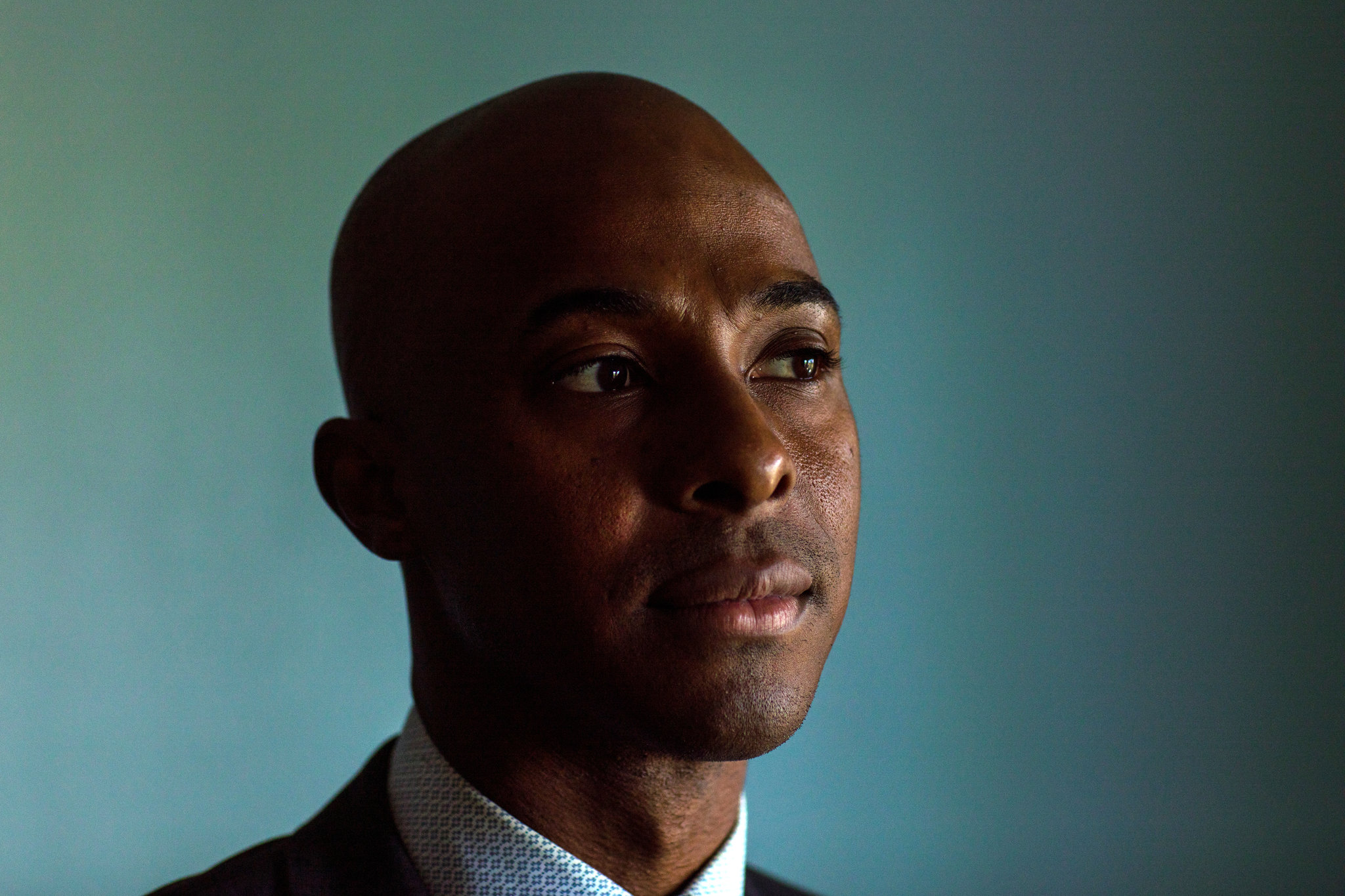 Ricardo M. Peters is accusing JPMorgan Chase of racism after being passed over for varies promotions and being treated differently from his white peers.
What We Know:
Peters worked for JPMorgan Chase for 10 years in Phoenix, Arizona. He was ranked #1 in the state and #34 in the nation overall. Although some might say these are great accomplishments, Peters claims he was passed up for various promotions because of his race and that he was treated differently than his white counterparts.
In a statement, Peters told theGrio, "It's easy for us to be canceled out or passed over even though we have the accolades and the qualifications to be promoted. I've experienced racial discrimination on every level." He also talked about how it took him longer to become a licensed banker because of the level of racism within JPMorgan Chase. The discrimination went as far as impacting his salary with the company until a Black manager advocated for him.
'APE' became Peter's rep code when he became licensed and he felt he was mocked by his colleagues. The company wouldn't allow his to change his code name. Peter's also accuses JPMorgan Chase of discriminating against customers of color as well. He kept records of Black customers who faced discriminated by the bank. He gave the example of his supervisor talking down on a Black woman who received a $372k settlement in her son's death. The supervisor, Frank Venniro, did not consider her a customer due to where she lived.
Peters was fired by JPMorgan Chase in October 2018 for sales manipulation. They accused him of improperly assigning credit for a new client to an employee. Peters denied the charges against him and said, "I complained to JPMorgan about my manager doing sales manipulation because it took a sale from the minority, another person of color there. It was supposed to go to him, and they gave it to someone else." He is determined to clear his name of the allegations.
theGrio reached out to Patricia Wexler, Chief Communications Officer at Chase for a response to Peter's allegations but she directed them to a statement the CEO of Chase, Jamie Dimon released. Dimon wrote, "Racism has existed for too long – in our country, in our communities – and unfortunately, at times, even in our company. But it's not who we are. We want all of you to be active in making needed progress."
In response to his treatment with JPMorgan Chase, Peters founded Guardian Financial Wealth Management, Inc. in Arizona which offers financial advice and retirement planning.
Comments
comments
Viola Davis Buys House Where She Was Born in for 55th Birthday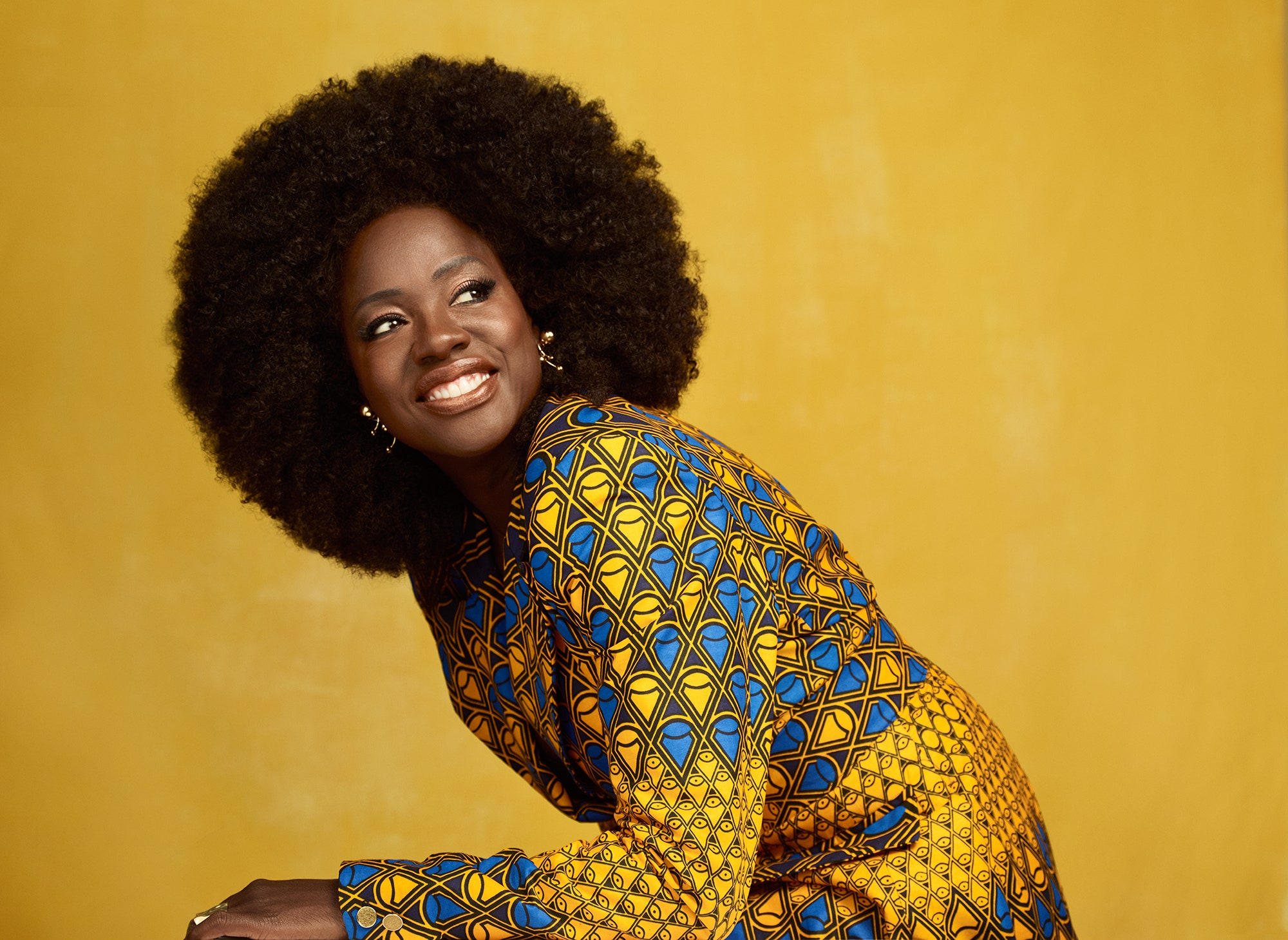 Viola Davis is going back to her home for her birthday.
What We Know:
On Tuesday, the Academy Award-winning actress celebrated her 55th birthday by revealing that she purchased the South Carolina house where she was born, based on a former slave plantation.
She shared a picture of the home and stated, "The above is the house where I was born August 11, 1965. It is the birthplace of my story. Today on my 55th year of life…I own it….all of it." She's previously described the property saying it's about 160 acres all in all.
Davis also shared a Cherokee birth blessing in her post, "May you live long enough to know why you were born". In light of all the triumph she's found, it seems she did that too.
Davis talked about the history of the property and her poor surroundings in a 2016 interview with People and Entertainment Weekly. The house was established on the location of the Singleton Plantation in St. Matthews, South Carolina, where her grandfather was a sharecropper.
The history of sharecropping in America has a deep connection to slavery. Although sharecropping gave African Americans independence in their everyday work/social lives and emancipated them from the gang-labor system that had control during the slavery era, it often ended with sharecroppers owing more to the landowner.
Her grandparent's generation lived on what they could, with Davis saying her grandmother's house was a one-room shack and how she has a picture of it on her phone because she thinks it's a beautiful picture. Although everything was not spectacular for her family, they had no bathroom or running water. Davis stated, "it's just an outhouse".
She also mentioned that her mom said that the day she was born, all of her aunts and uncles were in the house, drinking and laughing, having fun. She said her mom ate a sardine, mustard, onion, tomato sandwich after her birth.
"I love that story," Davis went on. "It's a great story to me. It's a great story of celebration in the midst of what you would feel is a decimated environment, but you could see the joy and the life that can come out of that because it's not always about things, you know."
With the purchase of the plantation, Davis can create new memories and honor the slaves who once worked the land, including her ancestors.
Comments
comments
Alicia Keys Set to Launch Beauty Brand with e.l.f. Cosmetics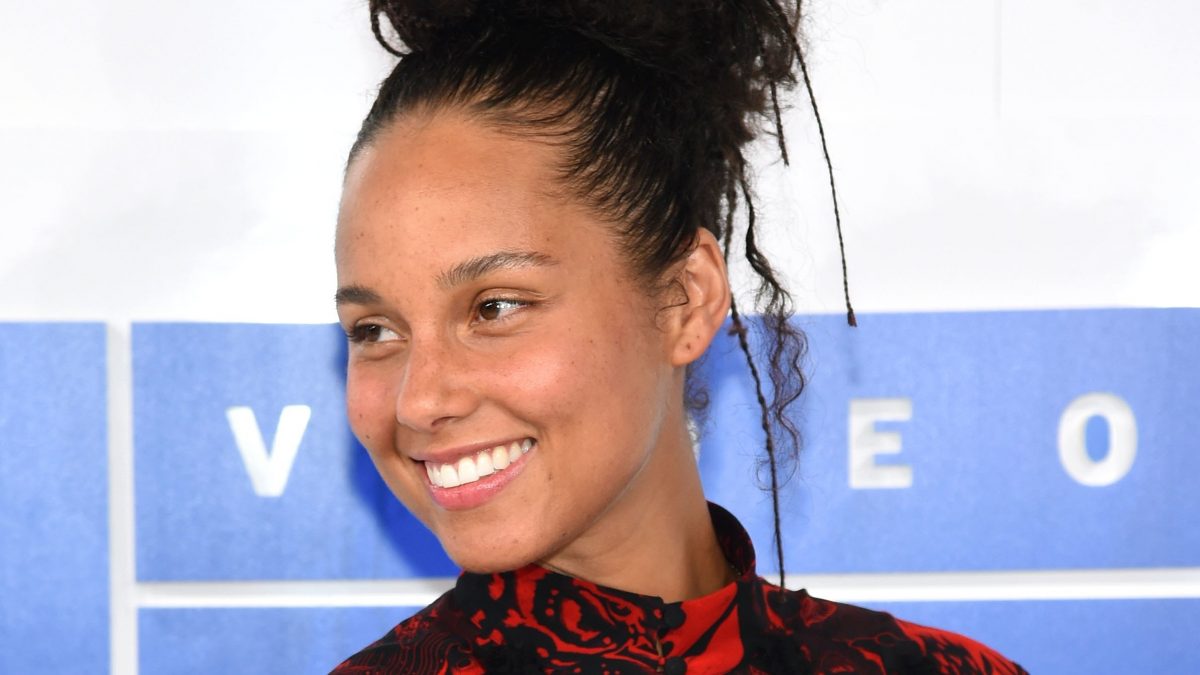 Grammy Award-winning singer, producer, and actress Alicia Keys announced an upcoming partnership with e.l.f Cosmetics to create a new vegan, cruelty-free, dermatologist-supported beauty line set to debut in 2021.
What We Know:
Keys, who has become known for her make-up free looks over the past few years, shared that she is developing a full lifestyle beauty brand with e.l.f. Cosmetics, a company known for its affordable prices. True to Keys' personal brand, it is said the new line will be about more than superficial beauty, instead, focusing more on skincare and aiming "to bring new meaning to beauty by honoring ritual in our daily life and practicing intention in every action". Keys shared she is hoping the new line will allow her to "further explore conversations about inner beauty, wellness, and connection".
Ya'll have been asking about my skin care routine…👀💜🧖🏾‍♀️✨ https://t.co/LqA0sSJbBw

— Alicia Keys (@aliciakeys) August 6, 2020
In a press release by Kory Marchisotto, e.l.f. Beauty's chief marketing officer and the president of the new lifestyle beauty brand with Alicia Keys, said the company is excited to work with Keys. "Alicia inspires millions of people every day. And now, more than ever, the world is craving a vision that is more than skin deep." Marchisotto added that Keys is an inspiration, "her perspective on beauty is soulful and timeless. Together we are painting the highest vision to blaze a new trail in beauty."
e.l.f. promises the new line, focused around inclusivity and Keys' personal skincare journey, will offer an authentic voice with the line's skin-loving, dermatologist-developed, cruelty-free products. Melinda Fried, e.l.f's head of corporate communications emphasized that this is not just another "celebrity beauty line," this is a full-blown lifestyle beauty brand. "Alicia has openly and honestly shared her skin struggles, her frustration with society's unrealistic beauty ideals, and her own journey to finding clarity, strength, and a deeper knowledge of her real self. Now, through this new endeavor, she aims to help others find that same place of peace and power within themselves."
Since the announcement late last week, news of the new line circulated through the beauty community and attracted some negative attention. Some beauty influencers, such as 21-year-old YouTube Star James Charles, openly criticized Keys, calling her hypocritical for creating a beauty line when she herself doesn't wear makeup. "People who do not wear makeup should not be coming out with makeup brands," tweeted Charles. After Keys' fans defended her and explained that the brand will focus more on skincare, an important part of her natural beauty routine, Charles and other social media influencers apologized and deleted their posts.
While the exact products that Keys' line will consist of have not yet been revealed and the new brand does not yet have a name, the line is anticipated to launch next year. It is expected that the line will be available online and through retail partnerships in select markets.
Comments
comments
McDonald's Files Suit Against Former CEO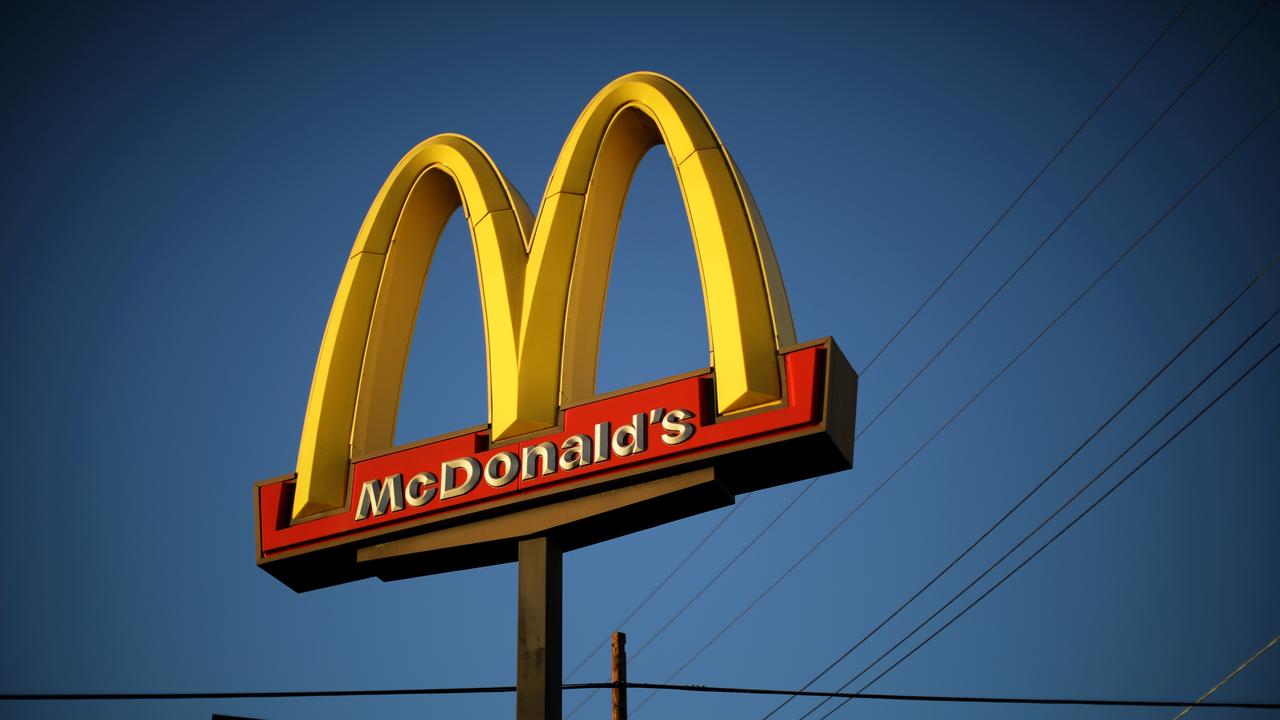 The multi-billion dollar fast-food chain is suing its former CEO after alleging he lied during the company's investigation into his personal behavior, NBC News reports.
What We Know:
Steve Easterbrook was fired as McDonald's CEO in November of 2019 after having a consensual relationship with an employee. "I engaged in a recent consensual relationship with an employee, which violated McDonald's policy. This was a mistake. Given the values of the company, I agree with the board that it is time for me to move on. Beyond this, I hope you can respect my desire to maintain my privacy," Easterbrook wrote in a company-wide email following his termination.
McDonald's is now filing a lawsuit against the former boss after learning new information about his actions.
An SEC filing shows that after a new probe, Easterbrook destroyed information that included three more relationships with McDonald's employees during his tenure as CEO. The investigation found sexually explicit photographs and videos from women, some of which were McDonald's employees, sent from Easterbrook's corporate email to his personal email. He deleted the content from his corporate account and device and they were not found in the company's original investigation that resulted in his termination in November.
The company is suing Easterbrook in Delaware state court to take back an unidentified piece of the compensation and severance package he received after his firing. The deal gave Mr. Easterbrook $700,000 in severance, which when combined with equity rewards came out a $17.4 million payout. McDonald's has also moved to block him from selling his stock in the company as the lawsuit plays out.
Easterbrook's successor and current McDonald's CEO Chris Kempczinski expressed his disdain for his predecessor's actions in a message to the company Monday. "McDonald's does not tolerate behavior from any employee that does not reflect our values."
Comments
comments