Republicans Unveil New Coronavirus Relief Proposal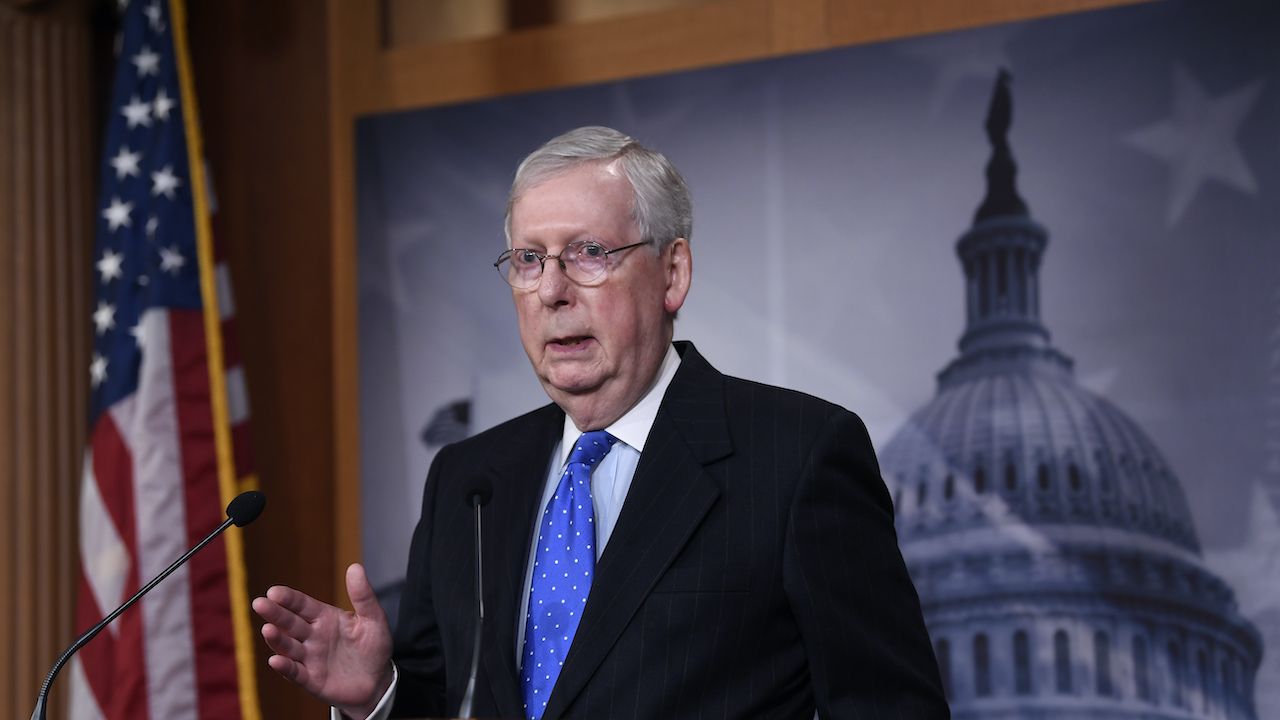 Senate Republicans revealed their almost $1 trillion coronavirus relief bill Monday, setting the stage for tough negotiations with Democrats as unemployment befits are set to end July 31, the Wall Street Journal reports.
What We Know:
The Republicans plan would cut the $600 weekly payments to just $200 into September before combining with state benefits to replace 70% of previous wages. Democrats have proposed keeping the $600 weekly payments through January.
"We have one foot in the pandemic, and one foot in the recovery. The American people need more help. They need it to be comprehensive, and they need it to be carefully tailored to this crossroads. That is what this Senate majority has assembled," Senate Majority Leader Mitch McConnell (R-KY) said in a statement regarding the GOP's new proposal.
Democrats found that the GOP's proposal did not offer enough and criticized its delay. "We're running out of time, but Senate Republicans just ran down the clock and tossed an air ball," Senate Minority Leader Chuck Schumer (D-NY) stated.
Finding common ground will be difficult as Republicans and Democrats have laid out different priorities in their bills. In the Republican proposal, state and local governments would receive no additional aid whereas a Democratic plan would give $1 trillion to groups to fill budget gaps.
Democrats also want to raise the payments for children from its current $500 to $1,200 for up to 3 children. The Republican plan keeps the payment at $500 and expands the definition of "dependent" to include adult dependents and those over 16. The proposal would increase money sent to parents of college students and those that care for their elderly parents.
The Republican plan would also provide schools and universities with $105 billion to deal with operating costs during the pandemic. Some of the aid is only available for schools with reopening plans. Senate Democrats proposed increasing that number to $430 billion.
Senate Republicans also followed through on their plans to include liability protections for schools, businesses, and health care providers, making it more difficult for those organizations to be sued over coronavirus.
The bill also includes additional funding for the Paycheck Protection Program and money for new testing.
Though 7.5 million jobs were added in May and June, a resurgence of COVID-19 in states like California and Texas forced new business closures and restrictions, creating fear among lawmakers of another economic meltdown.
Comments
comments
Texas GOP Chairman Steps Down After Sharing Racist MLK Post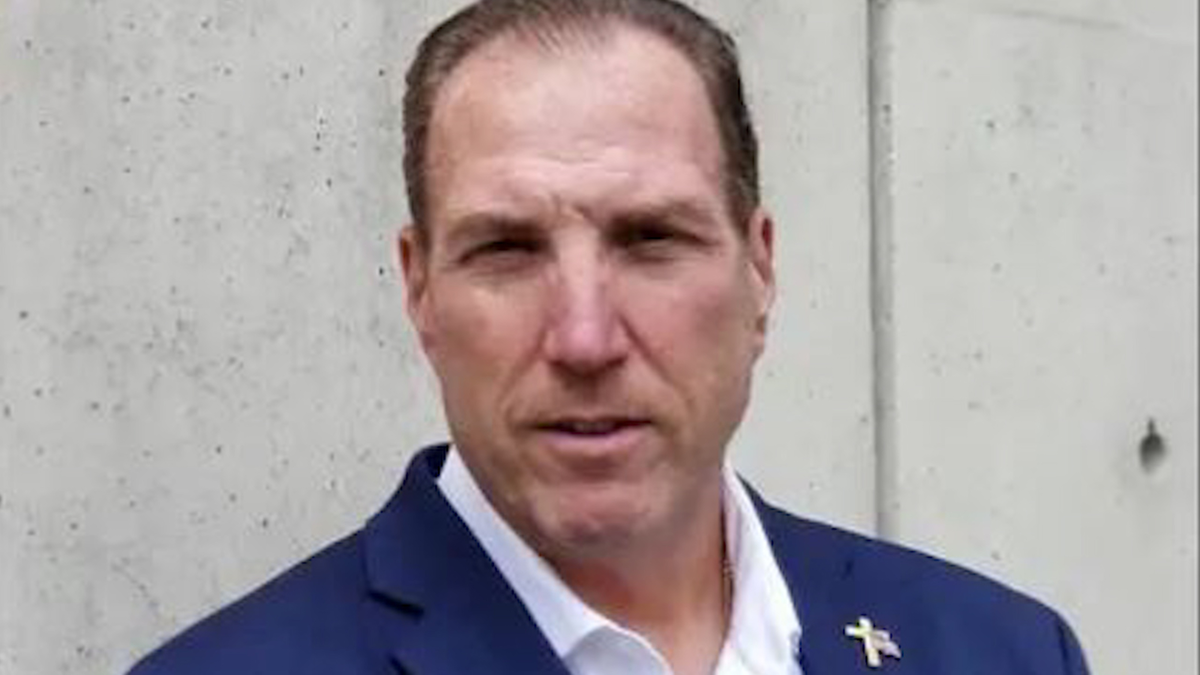 Keith Nielsen the chair-elect for the Republican Party in Houston, Texas, Harris County has resigned after racist posts referring to Dr. Martin Luther King Jr as a monkey on social media.
What We Know:
Nielsen's resignation comes less than four months on the job. The Texas Tribune reported Nielsen was heavily criticized for posting a meme on Facebook, which took MLK's popular quote, "Injustice anywhere is an injustice everywhere," juxtaposed with a banana earlier this year.
After the controversy, Nielson was advised by many high-ranking Republicans in Texas to drop out of the race for office. He continued his pursuit and defeated former party chairman Paul Simpson in March.
After his victory, Nielson announced on Facebook he would not take office in August days after defending his racial post.
"I have spent my entire adult life supporting conservative candidates and causes and I am grateful for the thousands of supporters who have reached out to me over the last several days." Nielsen continued, "I regret that I must step aside as Chairman-elect of the Harris County Republican Party and will not be taking office on Aug. 3rd."
Nielson continued to hold his position as Chairman well past August and officially quit on his own terms on November 30.
Nielson was one of several Texas GOP members to post racial remarks in correlation to protests that were prevalent in the state around the time.
The local party's executive committee will be meeting to pick the new chairman.
Comments
comments
Indiana AG Argues Gay Parents Shouldn't Be On Child's Birth Certificate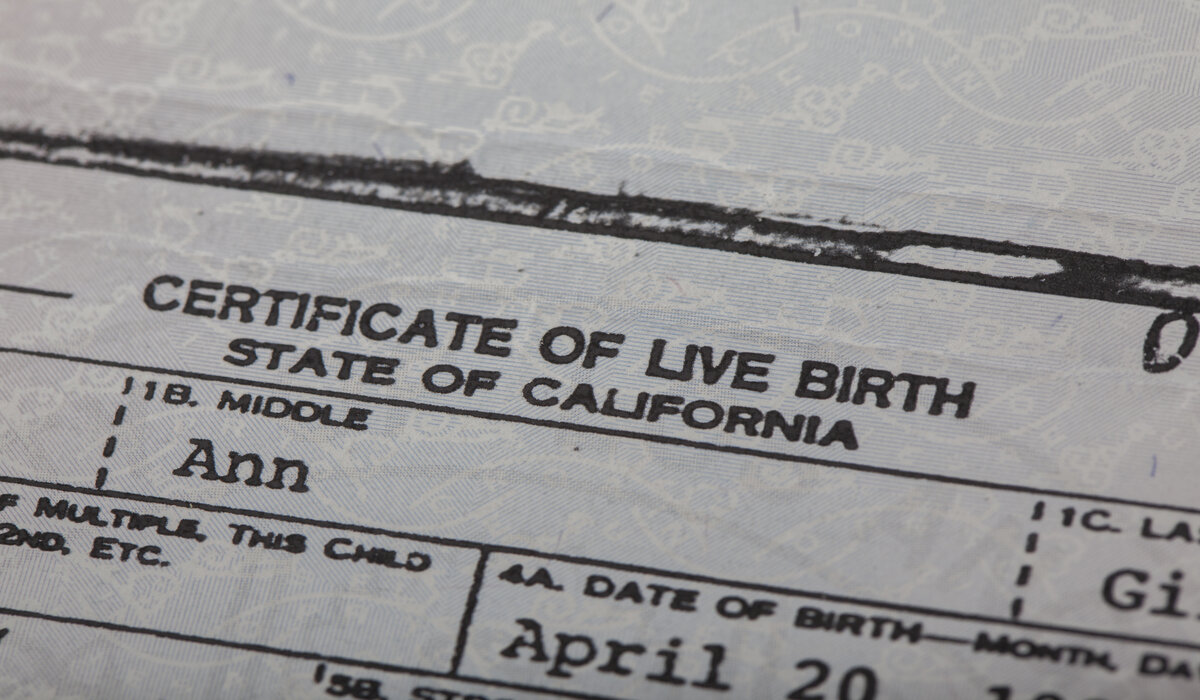 Indiana's attorney general proposes a reversal of listing both members of a same-sex couple on a child's birth certificate. 
What We Know:
In January, the U.S. 7th Circuit Court of Appeals found that Indiana limiting who can be called a parent is unconstitutional.

Curtis Hill, Indiana attorney general, submitted a brief to the U.S. Supreme Court arguing the decision. The brief argues for reversing a federal appeals court ruling that both parents in a same-sex couple should be listed on their child's birth certificate in Indiana. The case is one of the first dealings with same-sex marriage since Amy Coney Barrett's supreme court confirmation. 

In the 

brief

, Hill writes, "A birth mother's wife will never be the biological father of the child, meaning that, whenever a birth-mother's wife gains presumptive 'parentage' status, a biological father's rights and obligations to the child have necessarily been undermined without proper adjudication,"

Hill's first attempt to reverse the decision came in June when he requested the court to review the decision. The court reaffirmed its ruling. 

The case originated with same-sex couple Ashlee and Ruby Henderson. County officials refused to list both parents on their son's birth certificate, who Ruby conceived through artificial insemination. They filed a federal lawsuit in 2015 suing Indiana's state health commissioner and Tippecanoe County Officials.

The Hendersons contended that leaving one mother off the birth certificate leads to problems down the child's life. Families may run into health insurance coverage issues, decisions on health care, making doctor's appointments, and enrolling in school. Additionally, the Hendersons argued that forcing one parent to adopt, costing $4,000 to $5,000, is unfair.  
The petition is expected to be discussed in a conference with the high court on December 11th. 
Comments
comments
Biden and Harris Announce All-female Communications Team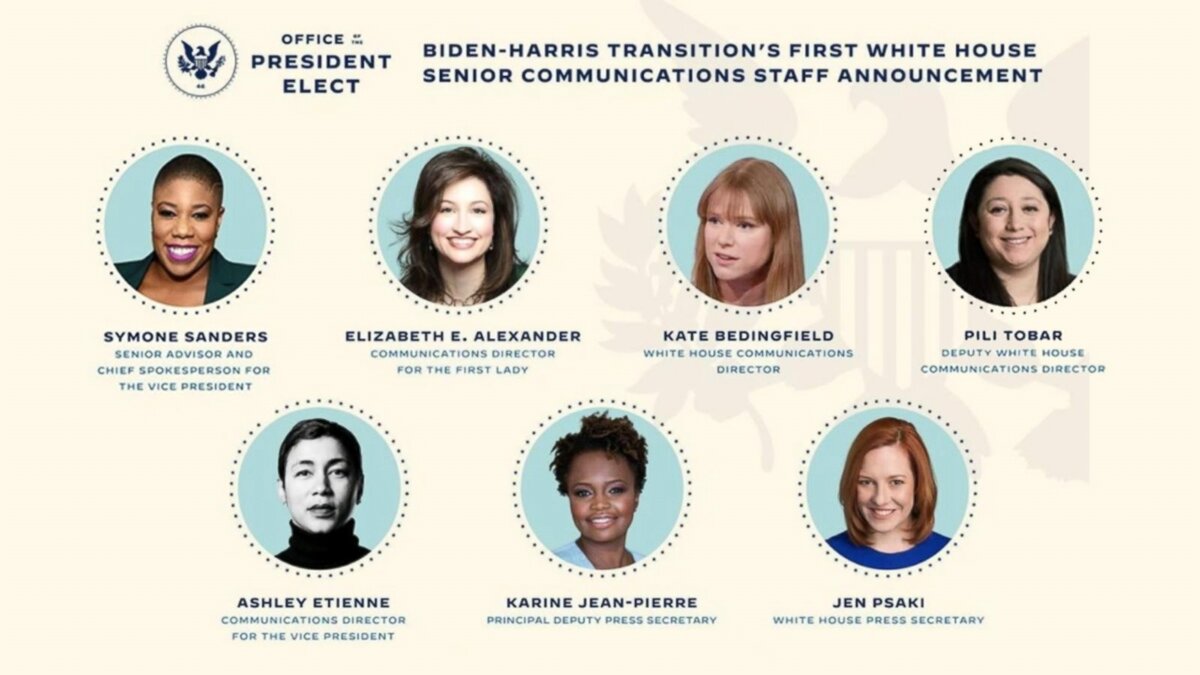 Joe Biden and Kamala Harris announced Sunday their White House communication team, all of whom are female. 
What We Know: 
The Biden-Harris Presidential Transition Twitter page posted an 

image

 of the all-woman team. The post reads, "President-elect Biden and Vice President-elect Harris today announced new members of the White House staff who will serve in senior communications roles. For the first time in history, these communications roles will be filled entirely by women." Not only is the team comprised of only females, but several are also are women of color. 

The team of seven is formed by former Obama communications director Jen Psaki as press secretary. Formally a CNN political commentator and State Department spokesperson during the Obama administration. Psaki has been involved in three presidential campaigns starting with John Kerry in 2004, then Obama-Biden in 2008 and 2012. 

Previously Biden's deputy campaign manager and communications director, Kate Bedingfield, serves as the White House communications director. Bedingfield previously worked under the Obama administration as Biden's communications director. She was vice president of corporate communications at the Motion Picture Associate of America. Bedingfield also served as a spokesperson for John Edwards' 2008 presidential campaign and as the communications director for Senator Jeanne Shaheen's 2008 Senate campaign in New Hampshire. 

Pili Tobar, the previous communications director for coalitions on Biden's campaign, now serves as deputy White House communications director. Previous deputy director for America's Voice and Hispanic media director for Senate Minority Leader Chuck Schumer. 

Karine Jean-Piere, a former senior adviser to Biden on the campaign, now serves as principal deputy press secretary. Jean-Piere formally worked on the presidential campaigns for Obama and Martin O'Malley. Other roles include chief public affairs officer at MoveOn.org and managing the American Civil Liberties Union's Reproductive Freedom Initiative. 

Symone Sanders worked on the Biden campaign as a Senior adviser. Sanders will serve as a senior adviser and chief spokesperson for the vice president. Sander's notable work includes working as national press secretary for Bernie Sanders during his 2016 presidential campaign. She is a former member of the Federal Advisory Committee on Juvenile Justice and is the former chair of the Coalition of Juvenile Justice Emerging Leaders Committee. 

Ashley Etienne joined Biden's campaign as a senior advisor. Etienne will serve as communications director for the vice president. She previously served as Nancy Pelosi's communications director and senior advisor. She was the first woman of color to hold this position. Additionally, Etienne served under the Obama administration as a special assistant to the President and director of communications for the Cabinet. She led Obama's My Brother's Keeper initiative. 

Lastly, Elizabeth Alexander joins the team after working with Biden on his campaign as a Senior Advisor. Alexander will serve as communications director for the first lady. Also operating under the Obama administration, she served as Biden's press secretary. When Biden was senator, Alexander served as his communications director. She also worked as a federal prosecutor in the US Attorneys' offices in Washington DC and Virginia. Alexander worked as press secretary for the United Nations Foundation as well as press secretary to Terry McAuliffe. 
The team is a first for the country, just as Harris is the first woman Vice President. As Biden fills the white house, there seems to be a possibility of more firsts.
Comments
comments