Chokehold Victim's Family Reach $2.2 Million Settlement With Vegas Police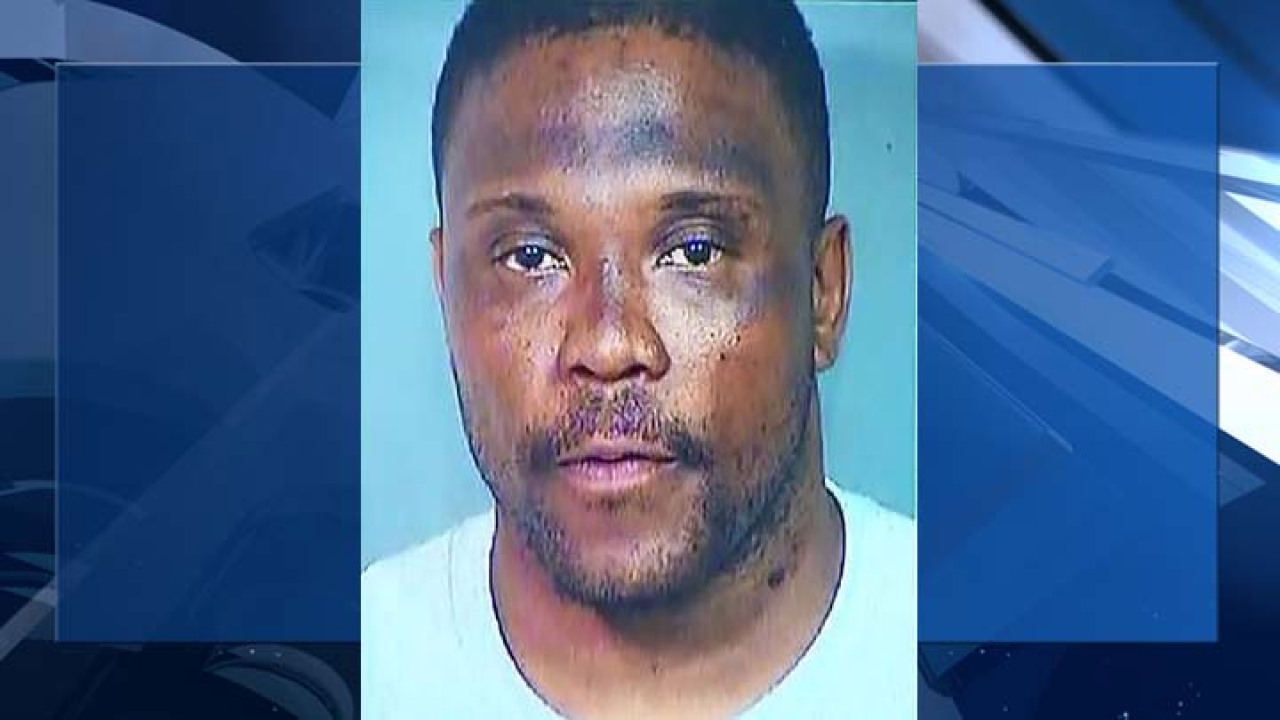 The family of a man who died after being put in a chokehold by a police officer will receive a $2.2 million settlement.
What We Know:
The Las Vegas Metropolitan Police Department (LVMPD)

has agreed to pay a record $2.2 million to the family of a man who was chased, beaten, jolted by stun guns, then put in a chokehold and died while in their custody. The settlement in the wrongful death lawsuit is the largest in the history of LVMPD.

Tashii Brown

, 40, died on May 14, 2017 after a police officer put him in a chokehold outside The Venetian Hotel & Casino.

LVMPD Officer Kenneth Lopera chased and punched Brown, before using his taser against him seven times, and then put him in an unauthorized chokehold for more than a minute.

The police reports show

that Brown approached two police officers, Lopera being one of them, and asked for help locating a drinking fountain. Lopera became suspicious because Brown was sweaty, tried to grab him and Brown ran off which started a chase. Lopera eventually caught up to Brown and started tasing him, claiming Brown was trying to carjack a vehicle. The entire incident was caught on the police officer's bodycam. 
The department fired Lopera for violating their use of force policies and he became the first police officer since 1990 to face manslaughter charges. He was finally charged with involuntary manslaughter and oppression under the color of office after the coroner ruled that Brown died of asphyxiation from the chokehold. The medical examiners also determined Brown had an enlarged heart and methamphetamine in his bloodstream at the time. In August 2018, the charges against Lopera were dropped when a grand jury decided not to indict him after the police union presented evidence that claimed Brown's death was the result of cardiac issues and drug use. 
"While there are still other legal matters pending, this is an important step toward justice in this case," LVMPD said in a statement. "Under LVMPD policy, neck restraints can only be used when deadly force would be authorized." 
Since Brown's death and following the killing of George Floyd, at the hands of Minneapolis law enforcement, who also died after being placed in a chokehold for almost nine minutes, the LVMPD has changed its policy on a neck restraint technique and it is only allowed in life-threatening situations.
The police have said they would not have charged Tashii Brown with a crime if he would have survived. A separate lawsuit filed by Brown's mother, Trinita Farmer, against Kenneth Lopera is still pending in federal court.
Comments
comments
Georgia Man Catches Federal Charges for Price Gouging Masks During Pandemic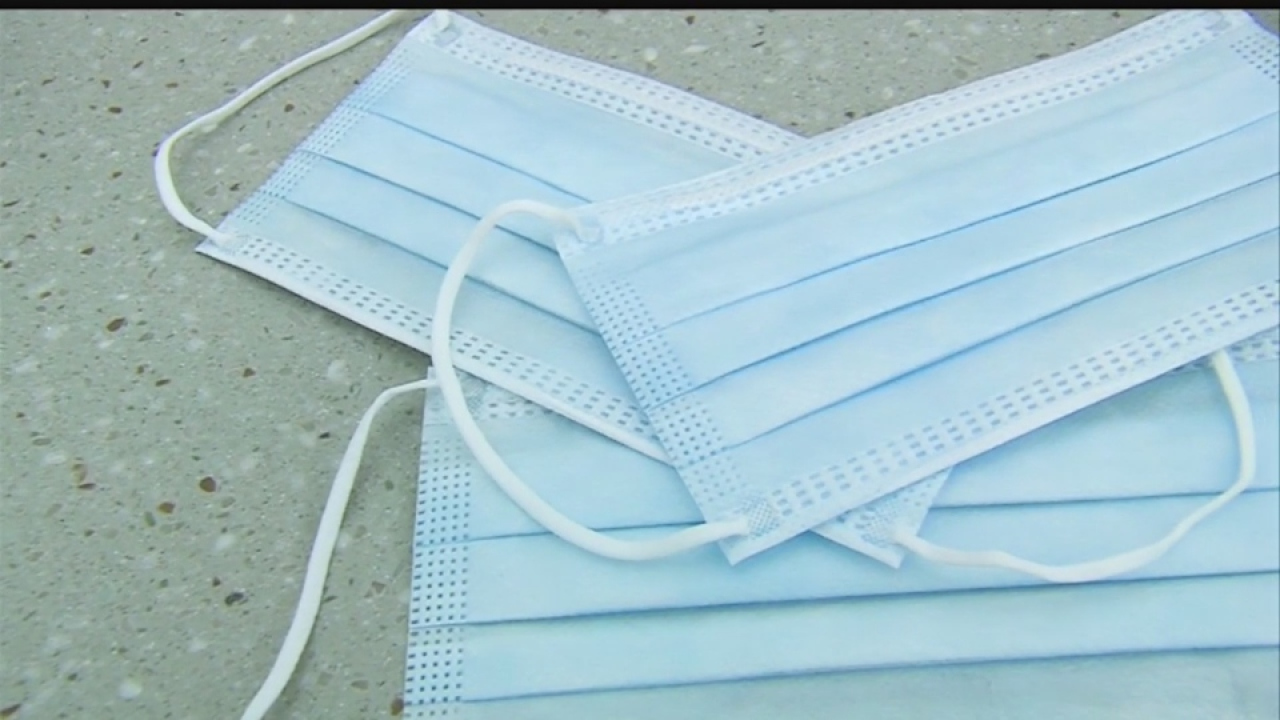 On Thursday, a Stockbridge businessman was arraigned on federal charges for hoarding and price gauging N95 masks during a global pandemic.
What We Know:
Milton Ayimadu, also known as Don Milton, 22, was arraigned on federal charges of hoarding and price gouging in violation of the Defense Production Act of 1950 (DPA). According to a press release from the U.S. Attorney's Office of the Northern District of Georgia, Ayimadu was charged by a criminal information. No official court records have been found regarding his case.

In the press release, U.S. Attorney Byung J. "BJay" Pak claims "Ayimadu allegedly saw the unprecedented COVID-19 global pandemic as an opportunity to make a profit. Desperate to find personal protective equipment during the pandemic, thousands of customers unfortunately paid his inflated prices."

The claims against Ayimadu state that from early March to May, Ayimadu engaged in hoarding and price gouging of more than 200,000 face masks in violation of the DPA, which President Trump invoked on March 18. On March 25, the Secretary of Health and Human Services, with authority delegated by the President, designated certain health medical resources as scarce materials under the DPA – including face masks that cover the user's nose and mouth.

The businessman allegedly purchased more of the face masks from a foreign country for approximately $2.50 each only to re-sell them to Americans, through his website, BabyPuuPu.com, for double the price. During the two months in which he sold the masks, he engaged in over 22,000 financial transactions. While he priced his masks higher than the general market prices at the time to, allegedly, maximize his profits to "the detriment of consumers desperate for personal protective equipment during the COVID-19 pandemic," manufacturers of authentic N95 masks continued selling masks for the pre-pandemic price of under $2.00 per mask.

The case is being investigated by the F.B.I., U.S. Immigration and Customs Enforcement's Homeland Security Investigations, Internal Revenue Service Criminal Investigation, and the U.S. Postal Inspection Service. Assistant U.S. Attorneys Tal C. Chaiken and Russell Phillips are prosecuting the case. Attorney General William P. Barr created the COVID-19 Hoarding and Price Gouging Task Force, led by Craig Carpenito, U.S. Attorney for the District of New Jersey, who is coordinating efforts with the Antitrust Division and U.S. Attorneys across the country wherever illegal activity involving protective personal equipment occurs.

Acting Special Agent in Charge, Robert Hammer, who oversees Homeland Security Investigations (HSI) operations in Georgia and Alabama, made a statement. "When the nation needed face masks the most, Ayimadu decided to turn our fears into dollars. HSI and its partners are working diligently to investigate and arrest those criminals that have decided to use illegal business practices to increase their profits during this global pandemic."
No information has been released regarding Ayimadu's plea. U.S. Attorney Pak made a note to remind the public that the defendant is presumed innocent until proven guilty in a court of law.
Comments
comments
TSA: More Loaded Guns Found at Checkpoints Despite Fewer Travelers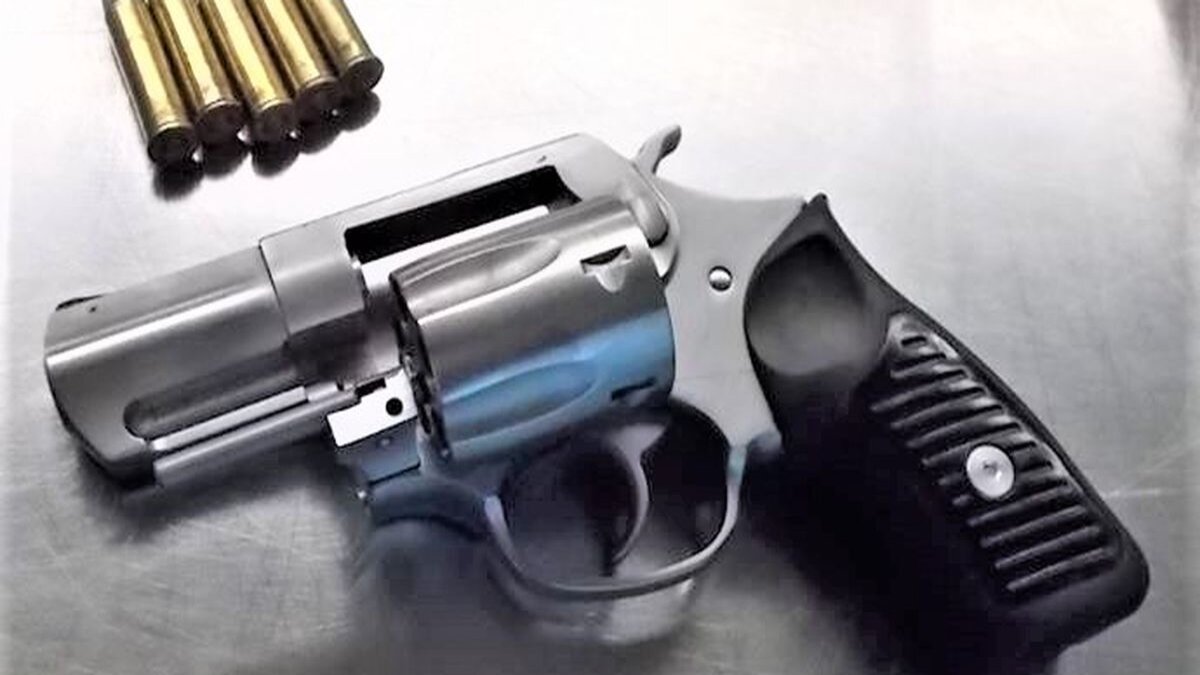 TSA is seeing three times as many guns compared to last year despite reduced passenger volume.
What We Know:
Transportation Security Administration officials have discovered 15.3 weapons per million people in carry-on bags in comparison to the 5.1 weapons per million people inspected during July 2019. The rate is alarming given that TSA inspected about 75% fewer passengers in July 2020 over the previous year's volume.
In July #TSAofficers detected guns in carry-on bags at a rate 3X higher than in 2019. In July 2019 officers detected 5.1 guns per million travelers. This July the number was 15.3 guns per million travelers. Learn how to properly travel with your firearm at https://t.co/s6SDKTlUcB pic.twitter.com/ghCcFA4mQJ
— TSA (@TSA) August 10, 2020
The suggested civil fine for an unloaded firearm begins at $2,050 and it starts at $4,100 for a loaded gun. The penalty may go up to a maximum of more than $10,250 per fine, depending on the conditions. The complete list of sanctions is posted on the website.
Further financial penalties for individuals who break the rules regarding traveling with firearms will have their trusted traveler status and TSA PreCheck expedited screening benefits canceled for a while. The period of the disqualification will depend upon the gravity of the offense and a repeated history of violations.
TSA Administrator David Pekoske stated that "TSA is diligently working to ensure our employees and passengers are safe and secure while traveling during a pandemic. Yet we are noticing a significant increase in loaded firearms coming into checkpoints." He continued to say, "Travelers must understand that firearms are prohibited items at airports and in the passenger cabins of aircraft. As hard as we are working to mitigate other risks at this time, no one should be introducing new ones."
Last year, 4,432 firearms were found nationwide in bags at checkpoints across the country, averaging about 12.1 guns per day. It was about a 5% increase nationwide in firearm findings from a total of 4,239 discovered in 2018. Eighty-seven percent of the firearms found at checkpoints last year were loaded.
Passengers are authorized to travel with firearms in a checked bag if they are correctly packaged and revealed at check-in with the airline. Firearms must be emptied, packed in a hard-sided case, locked, and packed separately from ammo. TSA has details on how to correctly travel with a gun posted on its website.
Airlines may have additional demands for traveling with firearms and ammunition. Travelers should also reach their airline about firearm and ammunition carriage policies.
Comments
comments
NJ Woman, Who Broke Elderly Woman's Leg Over Mask Request, Arrested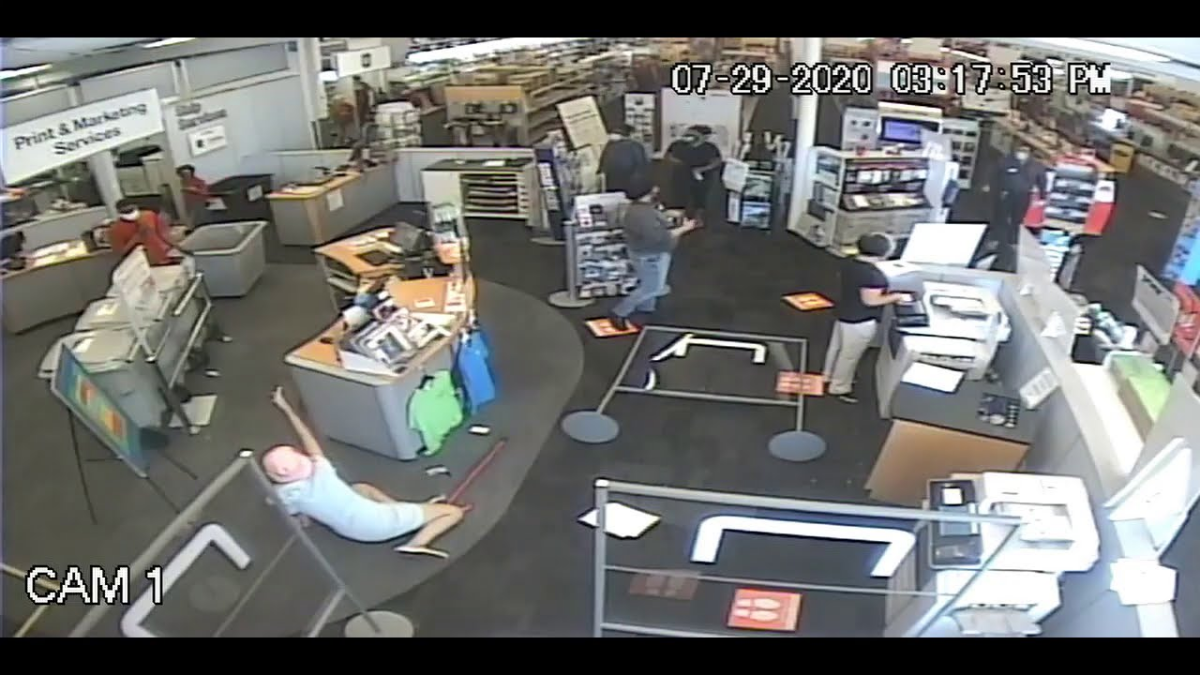 A 25-year-old New Jersey woman was arrested after assaulting and breaking an elderly woman's leg. 
What We Know:
In Hackensack, New Jersey, 25-year-old Terri Thomas was arrested after attacking an elderly woman with a cane at a Staples. The violent encounter was captured on surveillance camera and although there wasn't audio, an altercation was evident. 
In the video, the elderly woman, Margot Kagan, 54, was using a copy machine and Thomas was leaving the machine next to Kagan. Kagan turns around to say something to Thomas, who turns back around and angrily approaches Kagan pointing her finger. Kagan uses her cane for protection and points it at Thomas' chest but Thomas gets a hold of Kagan and throws her to the ground like a rag doll, breaking her leg. 

"The suspect became angry and yelled at the victim, who picked up her walking cane and pointed it directly at the suspect, coming within inches of the suspect's chest," Capt. Darrin DeWitt from the Hackensack Police Department said. "The woman yelled at Kagan, violently threw her to the ground, and left the store." 

From her hospital bed, Kagan insisted to the local media that she only told Thomas that she "should really put a mask on". "The woman on one side of the plastic dividers had a mask, but here, below her mouth," Kagan said. 

Not only did Kagan suffer a broken leg, but she also fractured her left tibia and recently she had a liver transplant. 
There's a GoFundMe for Kagan to help with medical expenses and over $4,000 has been raised. The campaign says, "Ms. Kagan has school-aged children in the district. We are hoping to raise money to help with any of her medical bills associated with this, and any additional help the Kagan family may need during this very difficult time."
Comments
comments