Joe Biden Economical and Racial Injustice Plans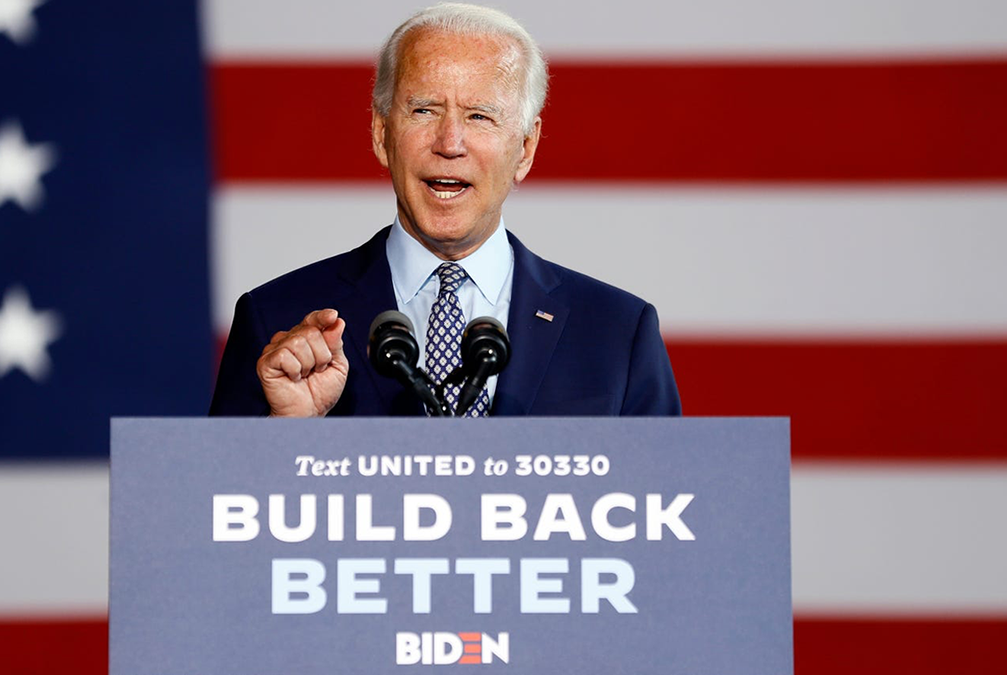 Democratic candidate Joe Biden, Unveiled a new plan this Tuesday targeting racial justice as his new vision for the presidency.
What We Know:
Last Tuesday, Democratic Nominee, Joe Biden, gave a speech at Wilmington, Del. to address the civil unrest the United States is facing because of systematic racism and economical injustice. During the speech, he presented his last part of The "Build Back Better" economic revitalization agenda. The last part talks about improvements for racial and economical issues that are going to be fixed with new policies in infrastructure, innovation, manufacturing, education, housing, clean energy, federal procurement and small businesses in which it would benefit Color and minority communities.
The plan emphasizes on the support for small-businesses of color, by promising that he will "leverage more than $500 billion in new capital and opportunities for small businesses that have been structurally excluded for generations," advised Biden. He also spoke on a housing plan that will construct 1.5 million homes and public housing and a new advanceable tax credit of $15,000 to help families of color make down payments for their first homes.
He mentioned closing the wealth gap by creating economical plans for small business funds to make capital available to minority business owners. However, with racial injustices and police brutality becoming major concerns for the upcoming elections and facing major criticism about his role in the 1994 Crime Bill, Biden addressed improvements on the criminal justice data infrastructure to improve employment opportunities for nonviolent offenders.
With recent polls in Biden's favor, The "Build Back Better" plan is a strike back to President Donald Trump's approach to race and economical issues. Although Biden has not gained the confidence of the young African American audience, this plan is a step to gain it and keep the confidence and trust of his older African American based voters along with Hispanics, Asians, and Native Americans.
If Joe Biden desires to accomplish to win the presidency, he will have to take progressive economical and social steps to fix the racial injustice, police brutality, and civil division that the United States is facing today.
Comments
comments
Joe Biden Taps Kamala Harris As Running Mate
Presumptive Democratic nominee Joe Biden announced Kamala Harris as his running mate for the 2020 presidential election yesterday.
What We Know:
Former Vice President Biden's reveal has been highly anticipated since he promised to select a woman as his running mate if he won the nomination. California Senator Kamala Harris is a historic choice as she is only the third woman to be nominated as a vice-presidential candidate. Harris initially announced her own presidential campaign in January of 2019. She was viewed as a strong contender in the large mix of potential Democratic nominees; however, she suspended her campaign in December 2019. In March, she endorsed Joe Biden as the Democratic nominee.
The Biden campaign conducted a months-long search for a running mate, doing several rounds of interviews and pouring over records before presenting Biden with a list of finalists. Amongst the finalists were six women, many of which being women of color with Sen. Kamala Harris (D-CA) reportedly seen as the favorite among them.  California Rep. Karen Bass and former national security adviser Susan Rice were two other Black woman contenders. Before the announcement, the campaign assembled a staff for Harris led by senior advisor Karine Jean-Pierre.
Harris was elected to the U.S. Senate in 2017. Prior to becoming a senator, she served two terms as California's attorney general. She was the first Black American and first woman to serve in that position. Harris is a Democratic senator, however, she has been criticized for her record as attorney general and for not being progressive enough. Critics point out how Harris failed to bring large-scale police and drug reform in California and often use the slogan "Kamala is a cop." Her proponents emphasize how she refused to seek the death penalty and reduced many marijuana-related crimes to misdemeanors. Now, as racial injustice and police behavior is in the national spotlight, Harris is using her platform to amplify progressive voices.
At age 77, many believe Joe Biden, if elected, would not run for a second term. That makes his Vice Presidential candidate a potential top pick to receive the party's 2024 nomination. Harris, a national figure and former presidential candidate herself, may pose problems for a Biden administration for that exact reason. "I think some people fear that she won't necessarily be a team player because she'll always worry about her own interests," a source close to Biden suggested.
Many in the Democratic Party view Harris as a solid choice. Her background as a prosecutor and senator provide essential experience for the role of vice president. Biden and Harris will formally accept the Democratic Party's nominations during the virtual convention next week.
Comments
comments
Mnuchin Threatens to Make Taxpayers Pay Back COVID Money Unless Trump is Reelected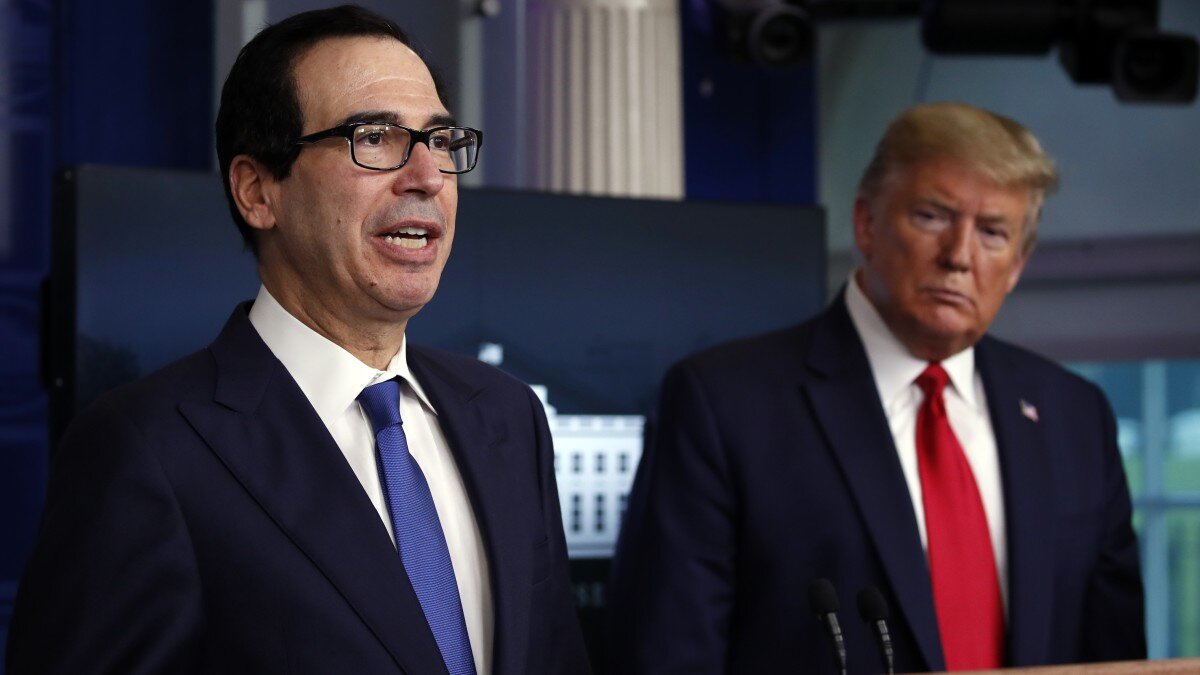 Treasury Secretary Steve Mnuchin suggested Sunday that unless President Donald Trump is reelected, all Americans who took advantage of payroll tax reductions must be paid back to the government.
What We Know:
White House negotiators and democratic congressional leaders met several times to discuss a coronavirus relief package before President Trump took executive action yesterday. This would delay financial assistance to millions of Americans. Trump also defended the drop in unemployment benefits from $600 a week to $400.
Mnuchin met with Chris Wallace for a brief interview on FOX Sunday, following the actions of Trump and Speaker Nancy Pelosi's reaction to steps taken over the weekend. They confirmed that the president's latest executive action on the matter of pandemic relief was not a tax cut, but rather a payroll tax suspension.
Wallace noted, "Isn't there a danger that a lot of businesses won't pass these saving through to workers because they're going to hold on to the money because at some point, according to this executive action by the end of the year, those payroll taxes are going to be have to be paid anyway?"
Mnuchin's rebuttal to Wallace's remark reiterated the fact the President was heavily inclined towards the idea of a payroll tax cut. He explained that they could go the route of a payroll tax deferral and that Trump would later tell the American people "that when he's reelected, he will push through legislation to forgive that so, in essence, it will turn into a payroll tax cut".
From his country club in New Jersey Saturday, Trump signed the executive orders that were met with considerable resistance from both Democrats and Republicans, as they regarded the move as unconstitutional.
Wallace also brought up the ongoing issue of whether these executive actions would cause a reduction in Medicare or Social Security benefits.
In regards to Social Security and Medicare, Mnuchin stated that wasn't going to be the case, with little to no other evidence. He did say, however, that there "would be an automatic contribution from the general fund to those trusts funds. The president in no way wants to harm those trust funds."
What minimal argument Mnuchin had over Trump's proposed payroll tax suspension appears that it will not negatively affect Social Security. It was an issue that many Democrats, including the Democratic presidential nominee Joe Biden, previously had.
Comments
comments
Donald Trump Asks to be Added to Mount Rushmore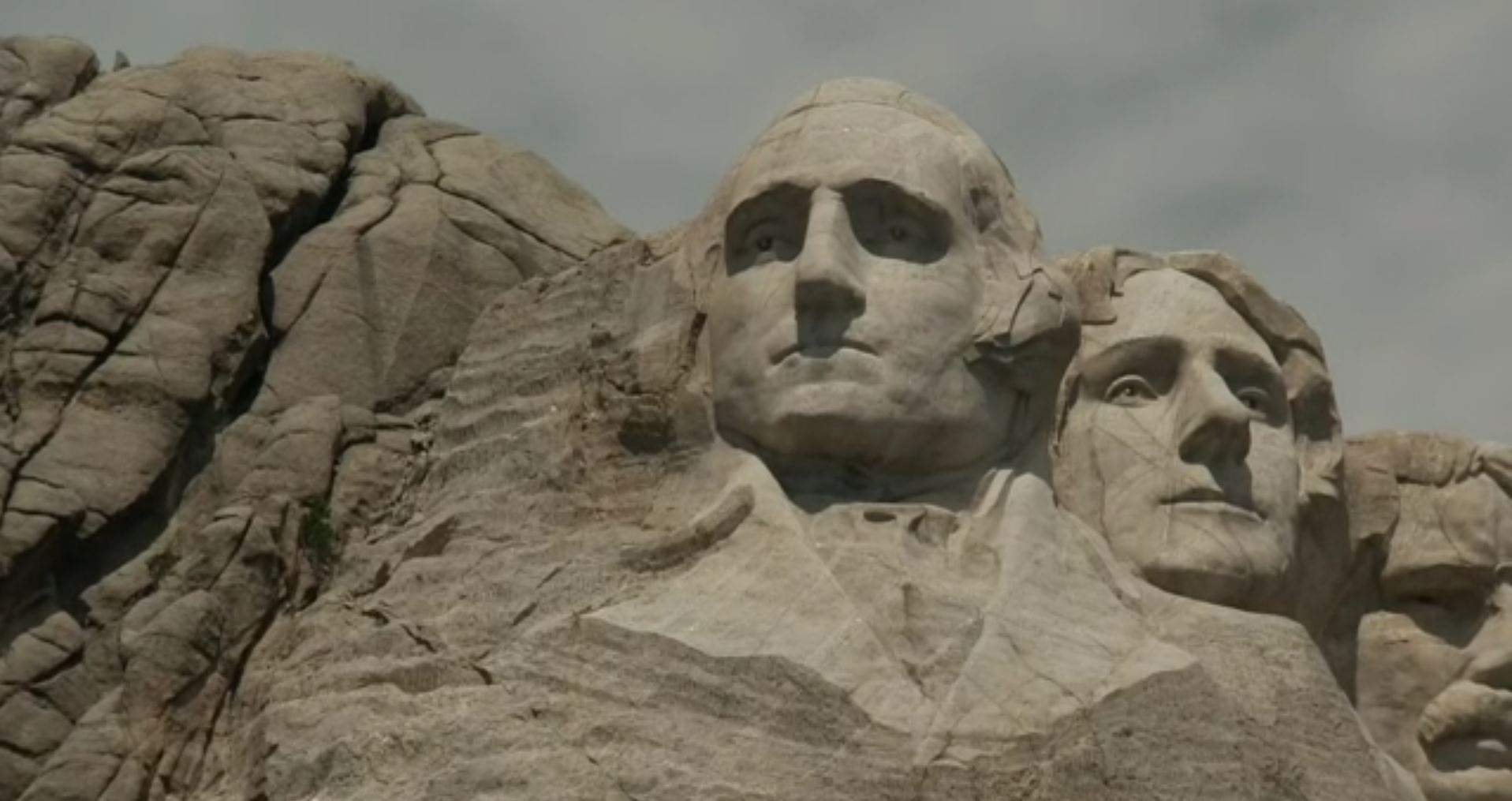 The White House reached out to South Dakota Governor Kristi Noem last year about the process of adding more presidents to Mount Rushmore.
What We Know:
Mount Rushmore is located in the Black Hills region of South Dakota. The monument includes the faces of U.S. presidents George Washington, Thomas Jefferson, Theodore Roosevelt, and Abraham Lincoln. The man who carved Mount Rushmore, Gutzon Borglum, chose the presidents because "they all played important roles in American history".
According to the New York Times, last year a White House aide reached out to Governor Noem inquiring "What's the process to add additional presidents to Mount Rushmore?" Following this conversation, last month Donald Trump visited South Dakota for 4th of July celebrations where he was greeted by Governor Noem with a Mount Rushmore replica that included Trump in hand.
Donald Trump has been fascinated with having his face added to Mount Rushmore for a long time. In 2017, he made a remark about being added to the monument at an Ohio rally.
Last night President Trump denied all claims on Twitter saying, "This is Fake News by the failing @nytimes & bad ratings @CNN. Never suggested it although, based on all of the many things accomplished during the first 3 1/2 years, perhaps more than any other Presidency, sounds like a good idea to me!"
However, Maureen McGee-Ballinger, Mount Rushmore National Monument chief of interpretation and education, quickly ended the debate stating "…to maintain both the integrity of the structure and the artist's concept, there is no procedure for adding another likeness, the sculpture is complete".
Though President Trump would like to deny his desire to be added to Mount Rushmore, the White House confirmed that the inquiry about adding another president to the monument happened. Although it appears that the monument is closed for business, it is interesting to theorize if Gutzon Borglum would consider Trump a president that played an important role in American history.
Comments
comments