Patrick Mahomes Buys Ownership Stake In Royals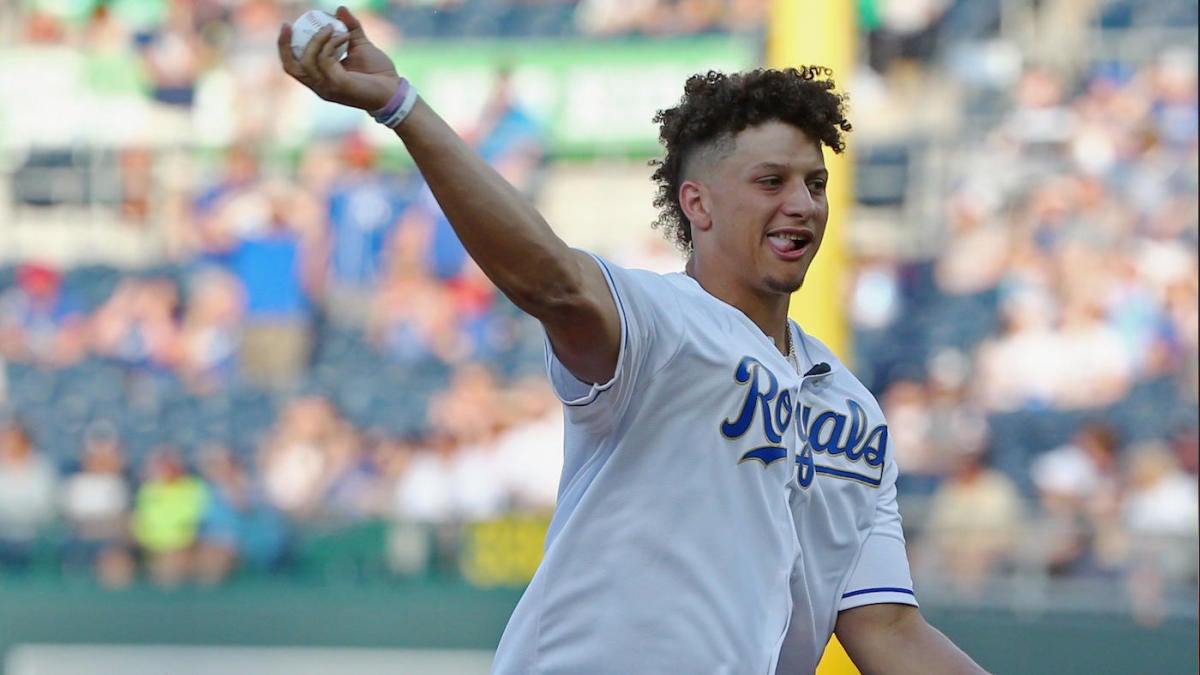 The Kansas City Royals announced on Tuesday that Patrick Mahomes will join their ownership group.
What We Know:
Principal owner John Sherman made a statement about Mahomes, saying "We are very proud and excited to have Patrick as our partner in the ownership group of this franchise . . . he has a deep commitment to Kansas City and a real passion for the game of baseball."
Major League Baseball has been a huge part of Mahomes' life, with his father Pat Mahomes playing 11 years and his godfather LaTroy Hawkins playing 21 years in the league. Mahomes himself was a baseball prospect once and the Detroit Tigers drafted him in 2014.
Mahomes recently signed a 10-year deal with the Kansas City Chiefs worth up to $503 million. It is the most lucrative contract in American professional sports history and it makes Mahomes the only athlete worth half a billion dollars. Mahomes' value to the Chiefs and importance in Kansas City can't be understated. He's only 24 and has already won NFL MVP, brought a Super Bowl trophy to Kansas City, and entered the conversations of best athletes in the world and best quarterbacks in NFL history.
The Kansas City Royals most recently won the World Series in 2015, but have struggled to make noise in the MLB since. 2016 saw them post a mediocre season due to injuries and miss the playoffs. 2017 was worse as their championship core of players had disbanded. The last two seasons for the Royals have been a time to rebuild. The team had 58 wins in 2018, their fewest since 2005, and followed it up with 59 in 2019. Although they were short on wins, Whit Merrifield and Jorge Soler emerged as bonafide stars for the team.
John Sherman purchased the Royals in 2019. With Mahomes joining ownership, the team has high hopes and expectations. Although it might take some time before the team rejoins the league's elite, maybe Mahomes can bring some of that Chief's championship culture to the Royals.
Comments
comments
PSAL Sports Season Delayed Indefinitely, New York City Says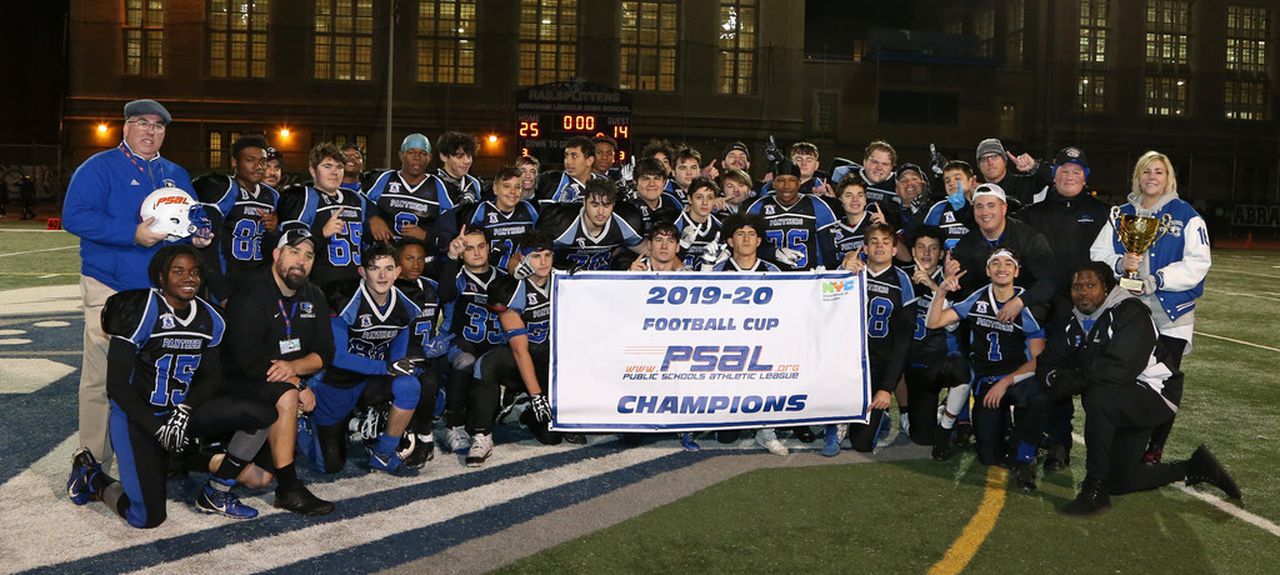 The Department of Education in New York City released its plans for the 2020-21 academic school year and it does not include sports.
What We Know:
The Public Schools Athletic League (PSAL), which coordinates interscholastic competition for all New York City Public High Schools, announced August 6th that fall sports will have an indefinite delay to their seasons.
In a letter sent to parents and students, the PSAL relayed, "We recognize the importance of sports to our scholar-athletes along with the PSAL community and are working diligently to provide athletics in accordance with all health and safety policies. While we are anxious to reconvene PSAL activities, the health and safety of our athletes is our top priority and sports programming will not return until it is safe to do so."
In regards to when exactly the fall sports seasons will start, PSAL pledges they "will continue to monitor all available information from [their] various governing bodies and associated health experts to determine an appropriate date to resume PSAL activities".
The state's Health Department guidances do not allow for interscholastic sports due to the current pandemic. In PSAL's official press release, they noted, "Per CDC guidelines, the associated risk of any sports activity is increased when athletes engage in competitive play across different geographic areas. Therefore, when PSAL activities are permitted to resume, they will be restricted to practice and conditioning until further notice."
PSAL is the second of New York's four athletic associations to announce delays to sports seasons. Recently, the New York State Public High School Athletic Association made the decision to delay all sports until September 21st, as well as cancel all Fall Championships.
Although Governor Andrew Cuomo announced on the 7th that New York City schools will be allowed to return to in-person instruction, the decision on interscholastic sports is still up in the air.
Comments
comments
Big Ten, PAC-12 Cancel 2020 Fall Sports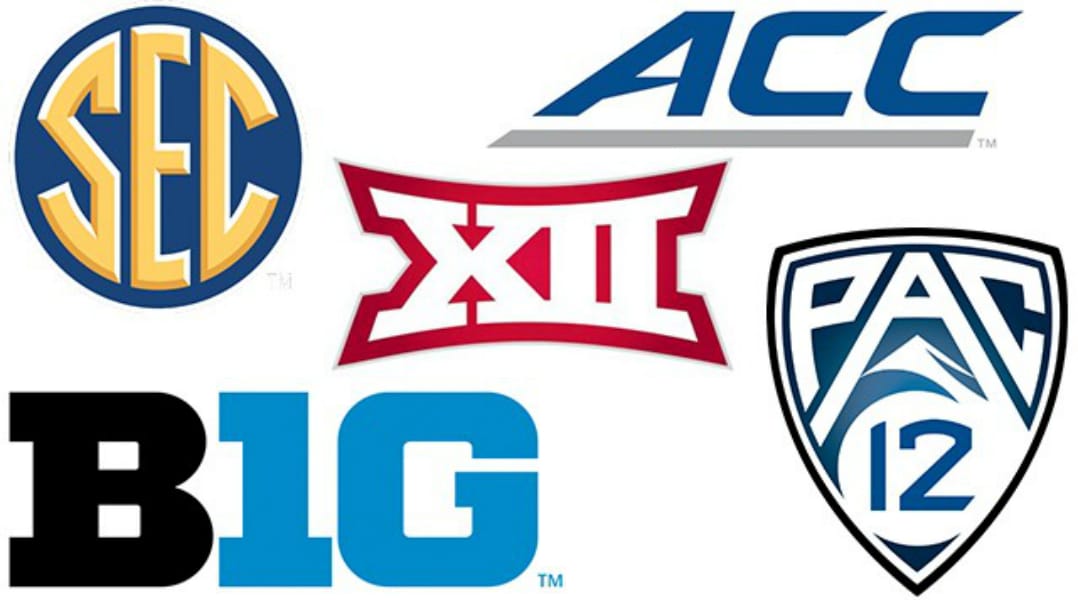 Two of the major NCAA sports conferences, the Big Ten and the PAC-12, have voted to cancel their fall sports seasons over coronavirus concerns, ESPN reports.
What We Know:
The conference's cancelation includes college football, which both the Big Ten and PAC-12 are considered to be apart of the NCAA's "Power 5" conferences. Reports say presidents of Big Ten universities voted 12-2 Monday to cancel this year's football season, with only Nebraska and Iowa voting to play. All 14 teams released an updated schedule last week and began their fall camps which will not be put on hold.
"All the decisions we would make during my tenure here will always put the mental and physical health and wellness of our student-athletes at the center," Big Ten commissioner Kevin Warren said in a statement. "We just believed collectively there's too much uncertainty at this point in time in our country to encourage our student-athletes to participate in fall sports."
The official announcement by the Big Ten to cancel all fall sports was pushed to Tuesday in hopes that the other Power 5 conferences (the ACC, SEC, BIG 12, and PAC-12) would align with their decision. Of the other Power 5 conferences, only the PAC-12 has decided to follow the Big Ten's lead. "The health, safety and well-being of our student-athletes and all those connected to Pac-12 sports has been our number one priority since the start of this current crisis," Pac-12 Commissioner Larry Scott noted.
Both the ACC and SEC have suggested that they plan to play their fall sports seasons this year, though the Big Ten and PAC-12's decisions could have implications on those plans.
Clemson starting quarterback and future top NFL draft pick Trevor Lawrence has been a consistent advocate for their right to play. The Tigers currently play in the ACC.
#WeWantToPlay pic.twitter.com/jvQhE7noGB

— Trevor Lawrence (@Trevorlawrencee) August 10, 2020
Coaches and administrators from both leagues have expressed strong feels regarding the decision, specifically citing their player's hard work. Ohio State Athletic Director Gene Smith described it as "an incredibly sad day for our student athletes" while Michigan head football coach Jim Harbaugh said that NCAA athletes "have committed, trained and prepared their entire lives for this opportunity" and that he shares in their disappointment.
The Mid-American Conference postponed its fall football games Saturday and the University of Connecticut, which would have played as an independent this year, announced last week that it too would be cancelling its 2020 football season.
The Big Ten and PAC-12's decision come as coronavirus fears continue to mount in the U.S. as case numbers rise and the economy struggles to get back on its own two feet.
Comments
comments
Ben Simmons Undergoes Season-Ending Knee Surgery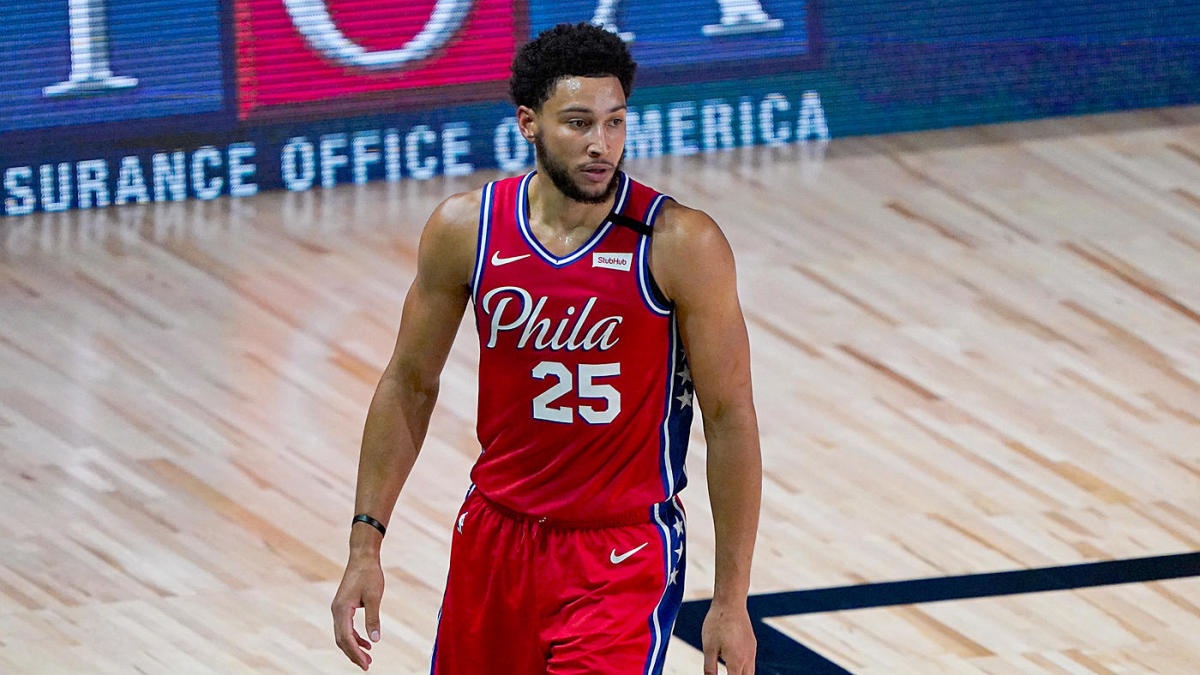 Philadelphia 76ers forward Ben Simmons will miss the remainder of the NBA season after suffering a left knee injury.
What We Know:
Simmons suffered a left patella subluxation during last Wednesday's game against the Washington Wizards. The patella subluxation means his kneecap popped out of place and returned on its own. On Monday, Simmons underwent successful arthroscopic surgery on his left knee to remove a loose body resulting from the injury. Simmons left the Orlando bubble on Sunday and the surgery took place in Philadelphia. Simmons plans on recovering and rehabbing in Philadelphia as well.
Simmons' absence will be a hard blow to the 76ers. The 76ers entered the 2019-2020 season with high expectations. With two of the best players in the league and after coming off of a Game 7 loss in the second round of the 2019 playoffs, the 76ers were looking to take the next step and contend for a championship. However, the team drastically fell short of expectations this year.
The 76ers are only the 6th seed in the Eastern Conference this year and have one of the worst road records in the NBA. While the team had a stout defense, their offense only ranked 17th in the league and they struggled to get much production outside of Joel Embiid and Ben Simmons. The team encountered more bad luck on Sunday when Embiid injured his left ankle against the Portland Trail Blazers. While the injury is not expected to be serious, Embiid is sitting out Tuesday's game against the Phoenix Suns. With Simmons out and Embiid banged up, it's hard to see the 76ers advancing in the playoffs.
Although the 76ers struggled throughout the season, Simmons was having an excellent year. He made his second all-star appearance and was one of the best defensive players in the league. He put up great all-around numbers, averaging 16.4 points a game, 7.8 rebounds, and 8 assists. He will also likely lead the league in steals with 2.1 a game.
With Simmons out, the 76ers will have to rely more on their supporting cast. Center Al Horford is back in the starting lineup and he shined in Friday's win over the Orlando Magic, finishing with 21 points and 9 rebounds.
Comments
comments