Florida Man Accused of Illegally Detaining Black Teen on His Way to Basketball Practice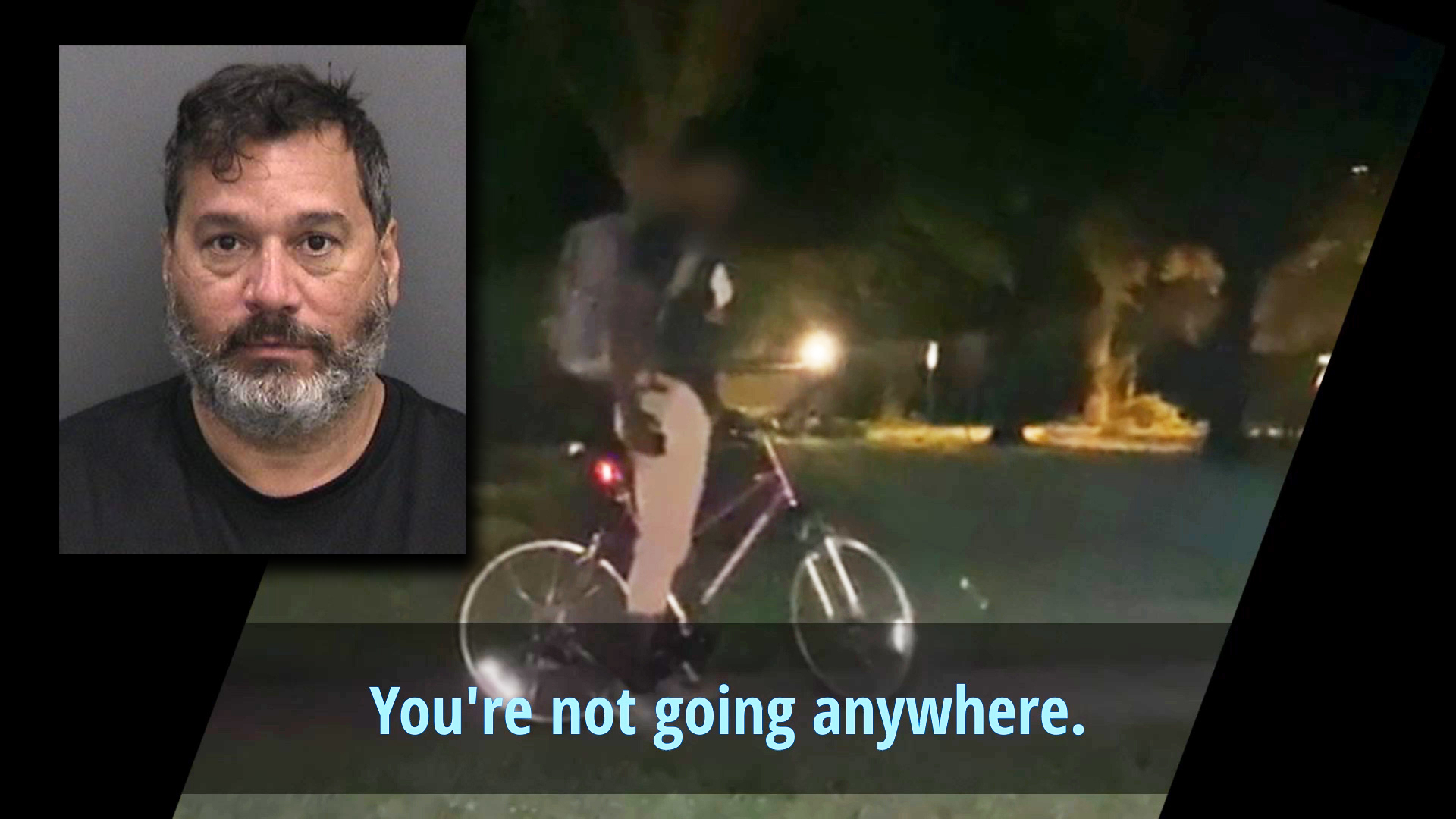 Luis Santos was arrested and charged with false imprisonment for illegally detaining a Black teenager on his way to basketball practice.
What We Know:
Santos, a 54-year-old Florida man, stopped the teenager at 5:34 a.m. on Saturday and questioned him about where he lived and where he was going. He told the teenager, "You're not going anywhere. You're being detained." Santos recorded the encounter but when he called 911, he told the 911 dispatcher that he was an off-duty police officer. He claims the teen was breaking into cars and stole a bike.
Santos also reached for his pocket, indicating that he had a gun, and this prompted the teenager to raise his hands over his head. According to the office of Hillsborough State Attorney Andrew Warren, "The victim was visibly shaken and hyperventilating when deputies arrived, with his hands still over his head. He reasonably believed his life may be in jeopardy if he tried to leave or even move."
The teenager has since gotten a lawyer and Santos was arrested on charges of false imprisonment and a third-degree felony which could result in up to five years in prison.
The teenager was described as "a very respectful young man who is an excellent student-athlete preparing to go to college in the fall" according to a member of his family, WWE pro-wrestler Titus O'Neil.
This incident sparked memories of the fatal killing of Trayvon Martin, a Black teenager who was killed by a Peruvian German American, George Zimmerman in February 2012. Martin was killed because Zimmerman accused him of being a suspect in a series of burglaries after seeing him walking home from a convenience store. Zimmerman was acquitted of second-degree murder and manslaughter.
Santos was released on a $2,000 bond on July 25. He describes himself as Hispanic and says he worked as a shop assistant in Tampa, Florida.
Comments
comments
Woman in Brazil Arrested after Baby Bump Discovered to be a Watermelon Full of Cocaine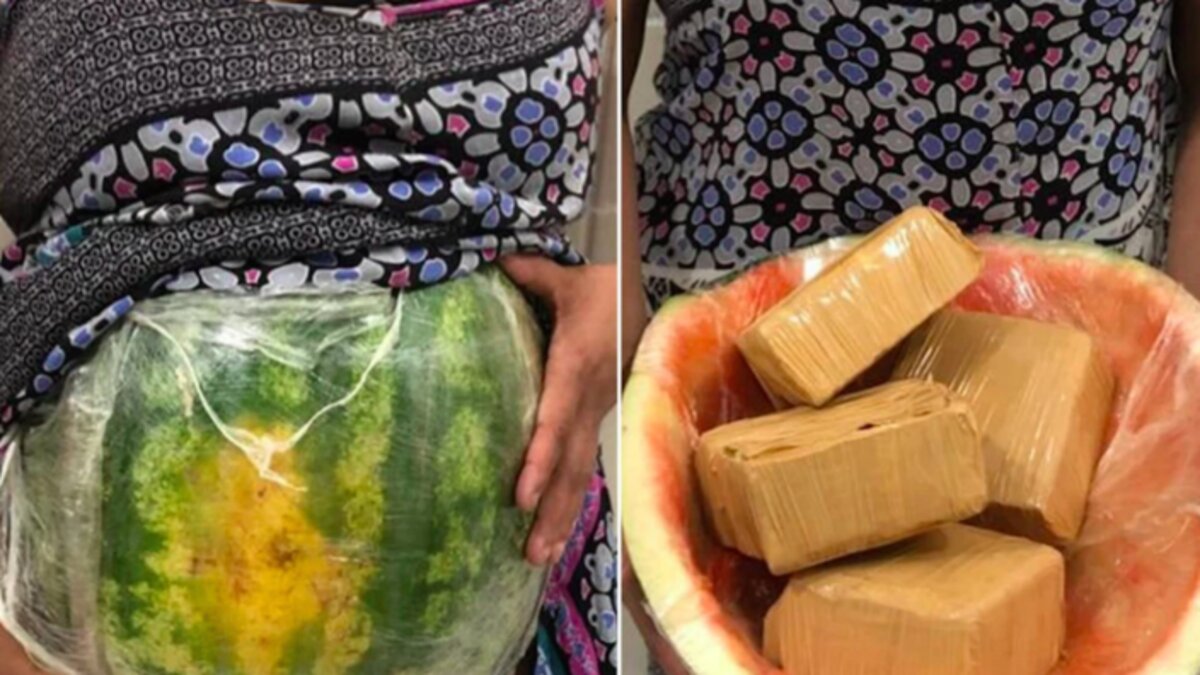 The old saying "necessity is the mother of invention" really worked out in real life with this juicy drug arrest in South America. That's where a woman had a "watermelon baby" to hide drugs.
What We Know:
According to the New York Post, a woman from São Paulo entered a bus to Rio de Janeiro. Originally first, she was thought to be pregnant, but she was inspected after authorities got a lead on a narcotic drug case. The lady's "baby bump" was a well-placed watermelon carrying four stones of cocaine paste.
After the inspection, the woman admitted to acquiring the cocaine in Paraguay. The bricks equaled to be around 4.5 pounds, and she states to have been smuggling them to Rio. The woman claimed that she earned 500 Brazilian reals, which equals to about $100.
She has since been arrested for her participation in the trafficking operation and is presently in jail in Guara on undisclosed charges. São Paulo military police seem to give her some tactics aids, describing the plot as "creativity without limit" on the official Facebook page.
Long seen as a market for cocaine from elsewhere in South America, Brazil has also become one of Europe's leading suppliers in recent years. Brazilian organizations are believed to have infiltrated ports and sent the narcotics on container ships bound for Europe, where the "business" is worth more than $10 billion. With this huge amount of money, a lot of people will risk their freedom for money. Gangs have also been known to use Paraguay to transport cocaine into Brazil from elsewhere in South America.
While it's unusual to assume that you're pregnant, many drug traffickers have been creating extensive ways to get cocaine across borders for ages. In 2018, police in Portugal and Spain captured 1,642 pounds of cocaine sneaked inside fresh pineapples reaching into the area from South America.
Comments
comments
Couple Who Tested Positive for Covid-19 Are Arrested after Boarding Flight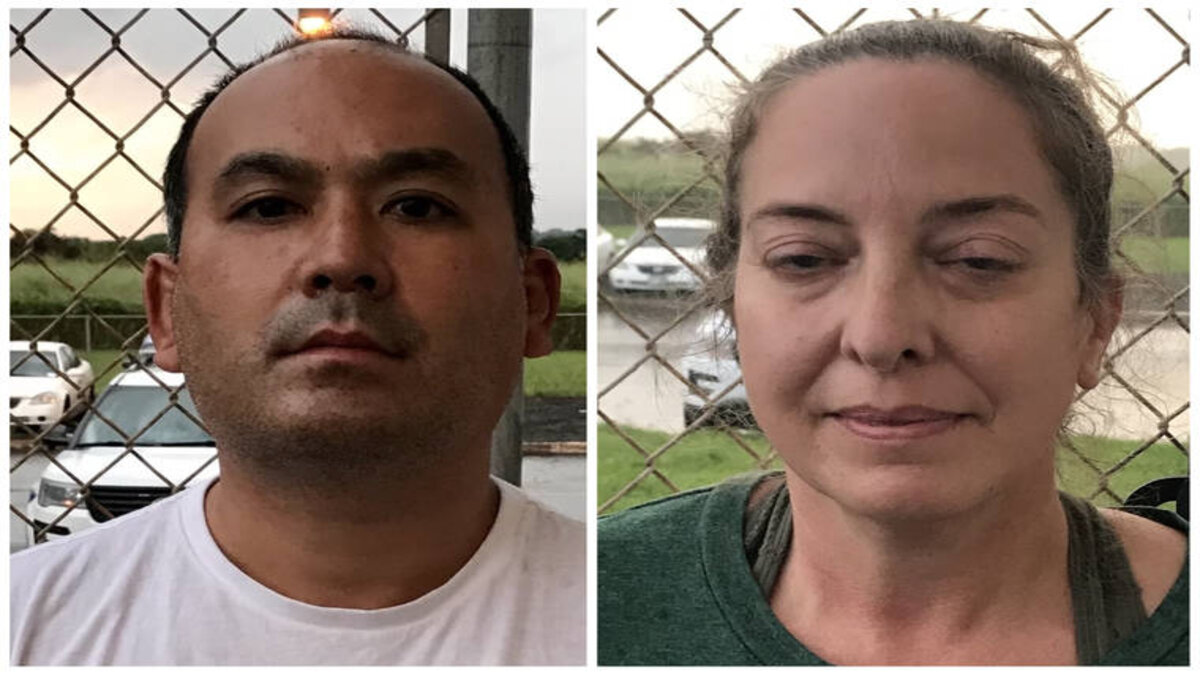 A couple in Hawaii face reckless endangerment charges after entering a flight with their 4-year-old son, although they had tested positive for Covid-19, officials state.
What We Know:
A spokesperson for Kauai police stated Wednesday, the couple, Wesley Moribe and Courtney Peterson, knew they had tested positive as they boarded a United Airlines flight from San Francisco to Lihue. San Francisco International Airport officials had told them to isolate and not to travel, yet they did not listen and boarded the flight.
When Moribe and Peterson arrived at Lihue Airport, police accompanied them to an isolation room for additional processing and investigation.
Moribe, 41, and Peterson, 46, Wailua residents, were arrested on second-degree reckless endangerment charges. A family member took their son home, and Child Protective Services was notified.
"They knowingly boarded a flight aware of their positive COVID-19 test results, placing the passengers of the flight in danger of death," Coco Zickos, the Public Information Officer at Kaua'i Police Department said in a statement.
A spokesman for the Hawaii Covid-19 Joint Information Center said Wednesday that the state Health Department is informed when someone tests positive and that the couple was aware of their diagnosis before entering the San Francisco flight.
A couple in Hawaii is facing reckless endangerment charges after boarding a flight with their 4-year-old despite having tested positive for Covid-19, police say. https://t.co/k20SH9zdo5

— NBC News (@NBCNews) December 2, 2020
The airline's website states, "Following CDC guidelines, you will not be able to travel on United for at least ten days after the date you tested positive and only after you have two successive negative COVID-19 results that were administered at least 24 hours apart."
Moribe and Peterson are banned from any United flights, and an investigation has been initiated, a spokesperson for the airline said.
The couple was arrested and charged with reckless endangering in the second degree before being transported to Lihue Headquarters and booked. The couple posted bail, which was set at $1,000. The couple could face up to a year in jail and a $2,000 fine if sentenced.
Comments
comments
Casanova Among 18 Charged with Racketeering has Turned Himself In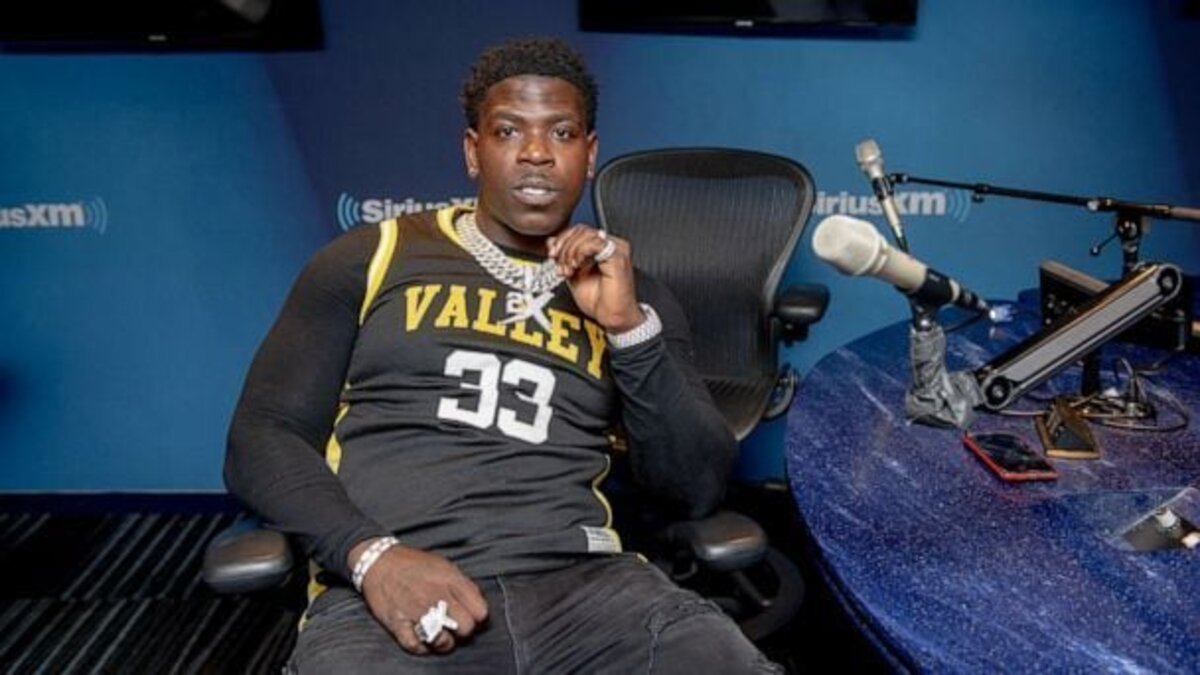 New York City rapper Casanova has surrendered to law enforcement following his indictment in a gang-related federal racketeering case, authorities stated on Thursday.
What We Know:
New York Police Department has stated, Brooklyn rapper Casanova surrendered to police in Manhattan Wednesday night after allegedly being among 18 gang members named Tuesday in an indictment on several racketeering, murder, narcotics, firearms, and fraud offenses. He is not charged with killing the child.
On Tuesday, authorities had announced the indictment of 18 people, including New York City rapper Casanova, in connection to a litany of gang-related crimes, including racketeering, murder, drugs, firearms, and fraud offenses.
Acting U.S. Attorney Audrey Strauss and additional law enforcement officials announced a declaration accusing those named in the charges of being part of the Untouchable Gorilla Stone Nation gang, who run in New York City and part of New York state.
Strauss mentioned, "Members of Gorilla Stone committed terrible acts of violence, trafficked in narcotics, and even engaged in brazen fraud by exploiting benefits programs meant to assist in response to the COVID-19 pandemic."
One of those charged was indicted in connection with the Sept. 21 killing of a minor in Poughkeepsie, New York. The others were accused of charges that included assault, drug distribution, and weapons ownership. Two people were charged with falsely using other people's identification information to file for COVID-19 unemployment privileges.
The suspects also allegedly cheated coronavirus economic assistance programs. Casanova, presently signed to Roc Nation, was charged on conspiracy charges to perform racketeering, conspiracy to distribute controlled substances, and firearms possession.
Federal investigators validated at the time that Casanova was the only defendant who is not in custody. All defendants, excluding Outlaw, are facing a maximum sentence of life in prison.
Rapper Casanova now faces charges including firearm possession, conspiracy to distribute controlled substances, and racketeering conspiracy.
Comments
comments