Houses Votes to Create the First National Museum of the American Latino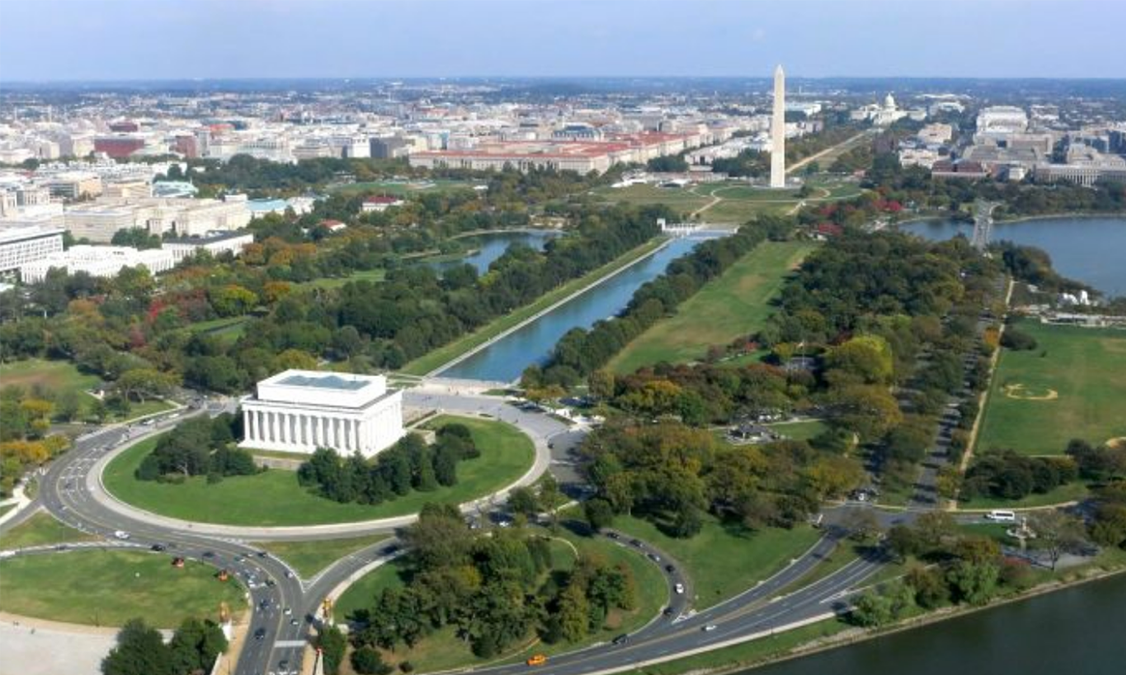 A legislation fight, that has been happening ever since 2011, was partially successful this Monday when the House of Representatives passed a bill to establish the first National Museum of the American Latino.
What We Know:
Latinos have a long history throughout the United States and their latest fight to build the 310,000-square-foot building at the National Mall, will be dedicated to the Latino history, contributions and culture they have established throughout the decades.
The idea for the museum within the  Smithsonian was born in the mid 1990s when a task force said the Smithsonian had largely ignored Latinos in its exhibitions and should create at least one museum to correct that imbalance, according to a report from the New York Times.
The battle to be build the museum has been about budget pressures and a recommendation for focusing on improving the ones that they already have. However, President Donald Trump's criticism on the Latino community, his 'Build a Wall' proposal around the Mexican border and his efforts to stop immigration coming from central and South America, led Latino activists, artists, and legislators to work harder to get the House to pass a bill to build the museum.
Nevertheless, the Senate approval is still unclear, but its bipartisan support from both parties will help out the process.
The museum's road to reality might take long, as was the case of the Museum of African American History and Culture when its creation was passed in 2003 and its grand opening was in 2016.
This is an important creation for the American Latino. It's a representation to their history, heritage and culture it's important for the United States history.
Comments
comments
Media Mogul Sumner Redstone Dies at 97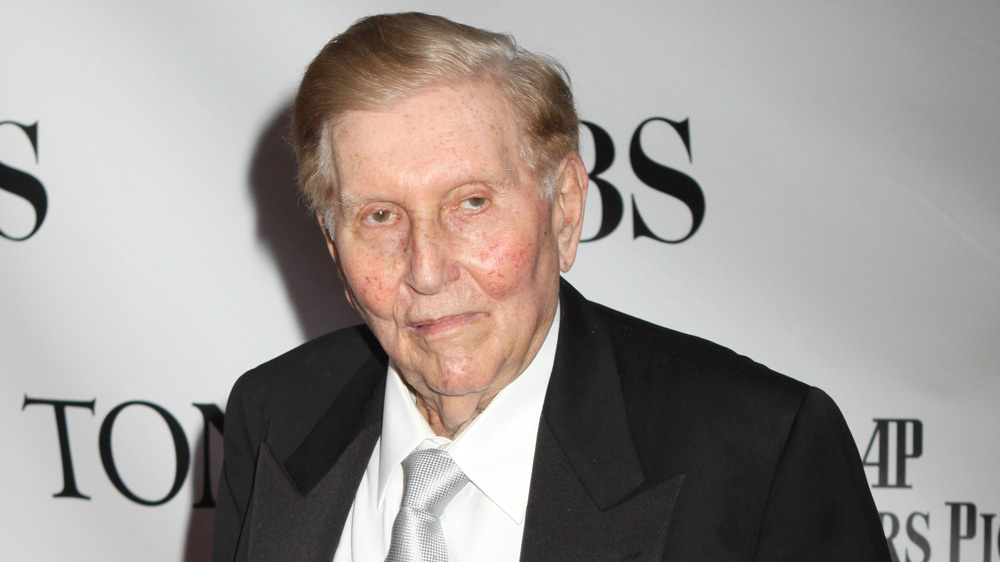 Sumner M. Redstone, the billionaire media pioneer who built what is now ViacomCBS died Tuesday at age 97, CBS News reports.
What We Know:
ViacomCBS confirmed in a statement released Wednesday that its Chairman Emeritus had passed. Though the cause of death is not yet known, Redstone's health had been failing for years.
Many ViacomCBS executives have issued their own statements on his death. CEO Bob Bakish said Wednesday that "Sumner was a true industry titan, a brilliant and driven pioneer whose influence on the media and entertainment landscape cannot be overstated." His daughter, Shari Redstone, who currently serves as Chair of ViacomCBS said that her father "led an extraordinary life that not only shaped entertainment as we know it today, but created an incredible family legacy."
ViacomCBS mourns the passing of Sumner M. Redstone, its Chairman Emeritus, & Chairman & CEO of National Amusements, the controlling shareholder of ViacomCBS. Mr. Redstone transformed a family-owned theater company into a preeminent global media portfolio. https://t.co/tc00iS6Je5 pic.twitter.com/RLZ3vC1cgA

— ViacomCBS (@ViacomCBS) August 12, 2020
In 1954, Sumner joined his family's small drive-in movie theater business which he later transformed into National Amusements, one of the country's largest movie theater chains. He continued building the business, purchasing Viacom in 1987 and later Paramount in 1994. Today, ViacomCBS has its hand in almost every aspect of the media industry, including cable, film, and publishing.
"Sumner astutely anticipated the ways in which the media industry would evolve, shaped by technological innovation and changing consumer tastes, and recognized the enormous potential of both Viacom and CBS," Bakish added.
Sumner said himself that when he purchased Viacom it was a struggling cable television company and stressed the importance of following "your own instincts".
Today, ViacomCBS is one of the world's premiere media corporations. At the time of his death, Redstone's net worth was $3 billion.
Comments
comments
Joe Biden Taps Kamala Harris As Running Mate
Presumptive Democratic nominee Joe Biden announced Kamala Harris as his running mate for the 2020 presidential election yesterday.
What We Know:
Former Vice President Biden's reveal has been highly anticipated since he promised to select a woman as his running mate if he won the nomination. California Senator Kamala Harris is a historic choice as she is only the third woman to be nominated as a vice-presidential candidate. Harris initially announced her own presidential campaign in January of 2019. She was viewed as a strong contender in the large mix of potential Democratic nominees; however, she suspended her campaign in December 2019. In March, she endorsed Joe Biden as the Democratic nominee.
The Biden campaign conducted a months-long search for a running mate, doing several rounds of interviews and pouring over records before presenting Biden with a list of finalists. Amongst the finalists were six women, many of which being women of color with Sen. Kamala Harris (D-CA) reportedly seen as the favorite among them.  California Rep. Karen Bass and former national security adviser Susan Rice were two other Black woman contenders. Before the announcement, the campaign assembled a staff for Harris led by senior advisor Karine Jean-Pierre.
Harris was elected to the U.S. Senate in 2017. Prior to becoming a senator, she served two terms as California's attorney general. She was the first Black American and first woman to serve in that position. Harris is a Democratic senator, however, she has been criticized for her record as attorney general and for not being progressive enough. Critics point out how Harris failed to bring large-scale police and drug reform in California and often use the slogan "Kamala is a cop." Her proponents emphasize how she refused to seek the death penalty and reduced many marijuana-related crimes to misdemeanors. Now, as racial injustice and police behavior is in the national spotlight, Harris is using her platform to amplify progressive voices.
At age 77, many believe Joe Biden, if elected, would not run for a second term. That makes his Vice Presidential candidate a potential top pick to receive the party's 2024 nomination. Harris, a national figure and former presidential candidate herself, may pose problems for a Biden administration for that exact reason. "I think some people fear that she won't necessarily be a team player because she'll always worry about her own interests," a source close to Biden suggested.
Many in the Democratic Party view Harris as a solid choice. Her background as a prosecutor and senator provide essential experience for the role of vice president. Biden and Harris will formally accept the Democratic Party's nominations during the virtual convention next week.
Comments
comments
NJ Woman, Who Broke Elderly Woman's Leg Over Mask Request, Arrested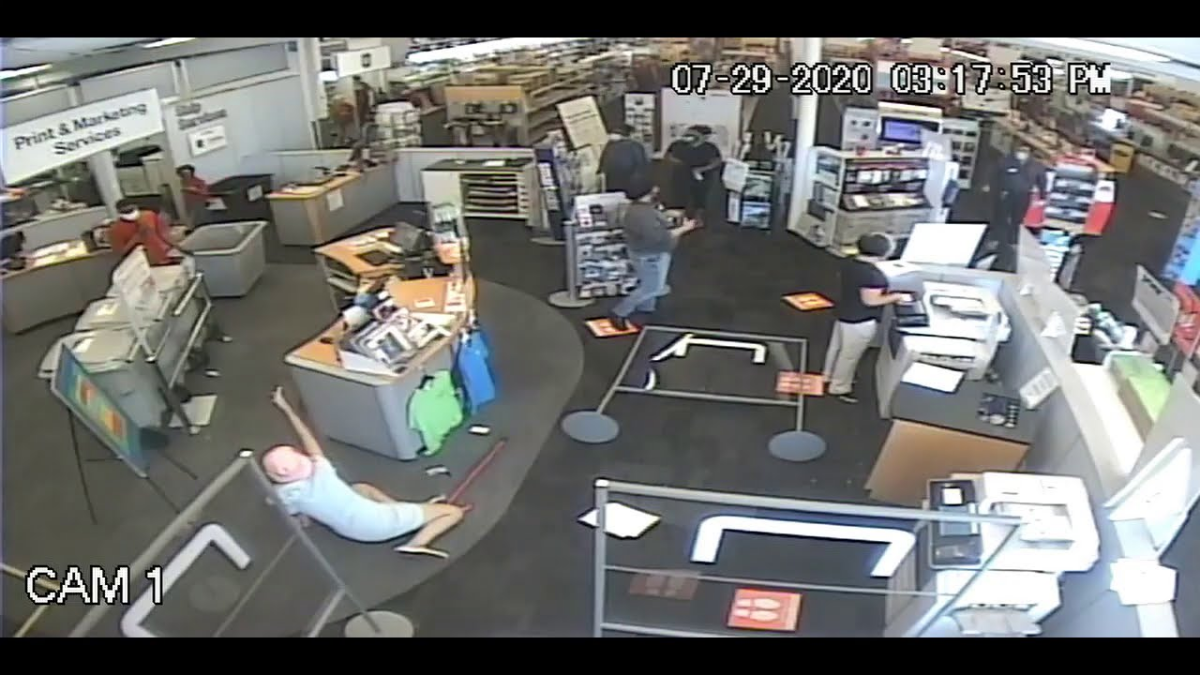 A 25-year-old New Jersey woman was arrested after assaulting and breaking an elderly woman's leg. 
What We Know:
In Hackensack, New Jersey, 25-year-old Terri Thomas was arrested after attacking an elderly woman with a cane at a Staples. The violent encounter was captured on surveillance camera and although there wasn't audio, an altercation was evident. 
In the video, the elderly woman, Margot Kagan, 54, was using a copy machine and Thomas was leaving the machine next to Kagan. Kagan turns around to say something to Thomas, who turns back around and angrily approaches Kagan pointing her finger. Kagan uses her cane for protection and points it at Thomas' chest but Thomas gets a hold of Kagan and throws her to the ground like a rag doll, breaking her leg. 

"The suspect became angry and yelled at the victim, who picked up her walking cane and pointed it directly at the suspect, coming within inches of the suspect's chest," Capt. Darrin DeWitt from the Hackensack Police Department said. "The woman yelled at Kagan, violently threw her to the ground, and left the store." 

From her hospital bed, Kagan insisted to the local media that she only told Thomas that she "should really put a mask on". "The woman on one side of the plastic dividers had a mask, but here, below her mouth," Kagan said. 

Not only did Kagan suffer a broken leg, but she also fractured her left tibia and recently she had a liver transplant. 
There's a GoFundMe for Kagan to help with medical expenses and over $4,000 has been raised. The campaign says, "Ms. Kagan has school-aged children in the district. We are hoping to raise money to help with any of her medical bills associated with this, and any additional help the Kagan family may need during this very difficult time."
Comments
comments