Congressman John Lewis, who died on July 17, wrote this essay shortly before his death. He wanted it to be published on the day of his funeral. His staff provided a copy of the essay to the media on the morning of July 30, four hours before his 11 a.m. funeral is to start.
WATCH FUNERAL SERVICES LIVE
While my time here has now come to an end, I want you to know that in the last days and hours of my life you inspired me. You filled me with hope about the next chapter of the great American story when you used your power to make a difference in our society. Millions of people motivated simply by human compassion laid down the burdens of division. Around the country and the world you set aside race, class, age, language and nationality to demand respect for human dignity.
That is why I had to visit Black Lives Matter Plaza in Washington, though I was admitted to the hospital the following day. I just had to see and feel it for myself that, after many years of silent witness, the truth is still marching on.
Emmett Till was my George Floyd. He was my Rayshard Brooks, Sandra Bland and Breonna Taylor. He was 14 when he was killed, and I was only 15 years old at the time. I will never ever forget the moment when it became so clear that he could easily have been me. In those days, fear constrained us like an imaginary prison, and troubling thoughts of potential brutality committed for no understandable reason were the bars.
Though I was surrounded by two loving parents, plenty of brothers, sisters and cousins, their love could not protect me from the unholy oppression waiting just outside that family circle. Unchecked, unrestrained violence and government-sanctioned terror had the power to turn a simple stroll to the store for some Skittles or an innocent morning jog down a lonesome country road into a nightmare. If we are to survive as one unified nation, we must discover what so readily takes root in our hearts that could rob Mother Emanuel Church in South Carolina of her brightest and best, shoot unwitting concertgoers in Las Vegas and choke to death the hopes and dreams of a gifted violinist like Elijah McClain.
Like so many young people today, I was searching for a way out, or some might say a way in, and then I heard the voice of Dr. Martin Luther King Jr. on an old radio. He was talking about the philosophy and discipline of nonviolence. He said we are all complicit when we tolerate injustice. He said it is not enough to say it will get better by and by. He said each of us has a moral obligation to stand up, speak up and speak out. When you see something that is not right, you must say something. You must do something. Democracy is not a state. It is an act, and each generation must do its part to help build what we called the Beloved Community, a nation and world society at peace with itself.
Ordinary people with extraordinary vision can redeem the soul of America by getting in what I call good trouble, necessary trouble. Voting and participating in the democratic process are key. The vote is the most powerful nonviolent change agent you have in a democratic society. You must use it because it is not guaranteed. You can lose it.
You must also study and learn the lessons of history because humanity has been involved in this soul-wrenching, existential struggle for a very long time. People on every continent have stood in your shoes, though decades and centuries before you. The truth does not change, and that is why the answers worked out long ago can help you find solutions to the challenges of our time. Continue to build union between movements stretching across the globe because we must put away our willingness to profit from the exploitation of others.
Though I may not be here with you, I urge you to answer the highest calling of your heart and stand up for what you truly believe. In my life I have done all I can to demonstrate that the way of peace, the way of love and nonviolence is the more excellent way. Now it is your turn to let freedom ring.
When historians pick up their pens to write the story of the 21st century, let them say that it was your generation who laid down the heavy burdens of hate at last and that peace finally triumphed over violence, aggression and war. So I say to you, walk with the wind, brothers and sisters, and let the spirit of peace and the power of everlasting love be your guide.
Comments
comments
Parents of Elijah McClain Sue Colorado Police Over His Death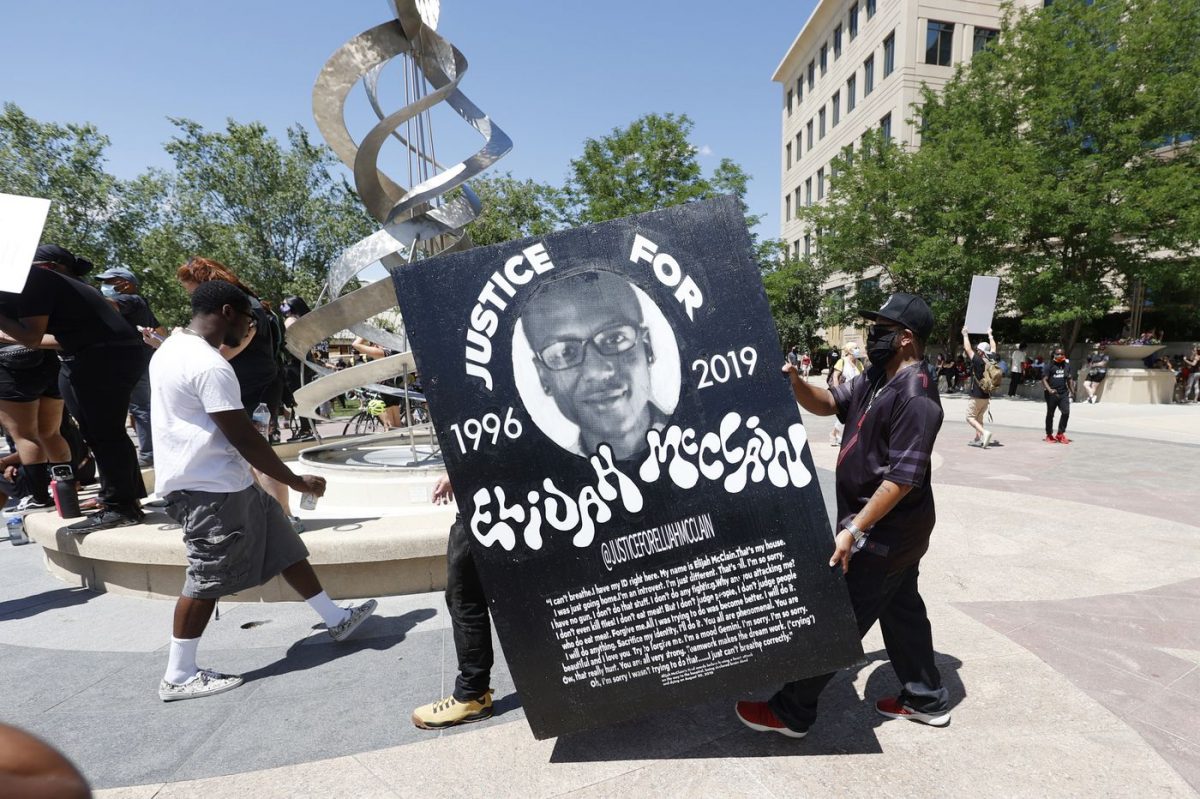 The parents of Elijah McClain, a 23-year-old Black man who died last year after police put him in a chokehold and paramedics sedated him, have filed a federal civil rights lawsuit.
What We Know:
The lawsuit lists the city of Aurora, Colorado, numerous Aurora police officers, a paramedic, and the medical director of Aurora Fire Rescue as the defendants. The McClain family shared that with the lawsuit, they were seeking accountability for the loss of a "beautiful soul" and wanted to send a message that "racism and brutality have no place in American law enforcement."
"We have filed this civil rights lawsuit to demand justice for Elijah McClain, to hold accountable the Aurora officials, police officers, and paramedics responsible for his murder, and to force the City of Aurora to change its longstanding pattern of brutal and racist policing," the family said in a statement released by their attorney.
On August 24, 2019, McClain was stopped by three white officers who responded to a call about a suspicious person wearing a ski mask, which McClain was due to a health condition. He was not suspected of committing any crimes when police approached him. Police put McClain in a chokehold and paramedics gave him 500 milligrams of ketamine to calm him down. McClain suffered cardiac arrest and died six days later.
In the lawsuit, it claims that one officer jammed his knee into McClain's arm "with the sole purpose of inflicting pain" and that two of the officers reported that all three of them simultaneously placed their body weight, a collective weight of over 700 pounds, on McClain after a chokehold.
The lawsuit also alleges that there was no reason for McClain to be sedated with ketamine and that the dose he was given was too large for his body weight of 140 pounds. There are currently three investigations into McClain's death underway by the federal government, state attorney general's office, and the city of Aurora.
The city manager and the new police chief announced last week that an outside firm was hired to conduct a review of the department, focusing on its policies and practices regarding the use of force and discriminatory policing. The City Council already began an investigation of Aurora's policies on using force and ketamine. "We embrace this opportunity for change and are committed to evolving for the betterment of our profession, our community, and the residents we serve," Police Chief Vanessa Wilson, who was named to the post last week, said in a statement.
In June, three Aurora police officers were fired for taking photos at McClain's memorial, imitating the chokehold that was used on him. Three of the officers involved in that incident are among those named in the lawsuit.
The lawsuit comes a week after the Aurora Police faced outrage once again after they placed four Black girls on the ground and handcuffed two of them while investigating a suspected stolen car. It was later found not to be stolen. In fact, it was a motorcycle the police were looking for. This latest incident supports the McClain family's claim that the Aurora Police Department of a longstanding pattern of racism and brutality.
None of the defendants have commented on the lawsuit.
Comments
comments
'Fresh Prince of Bel-Air' Drama Reboot in the Works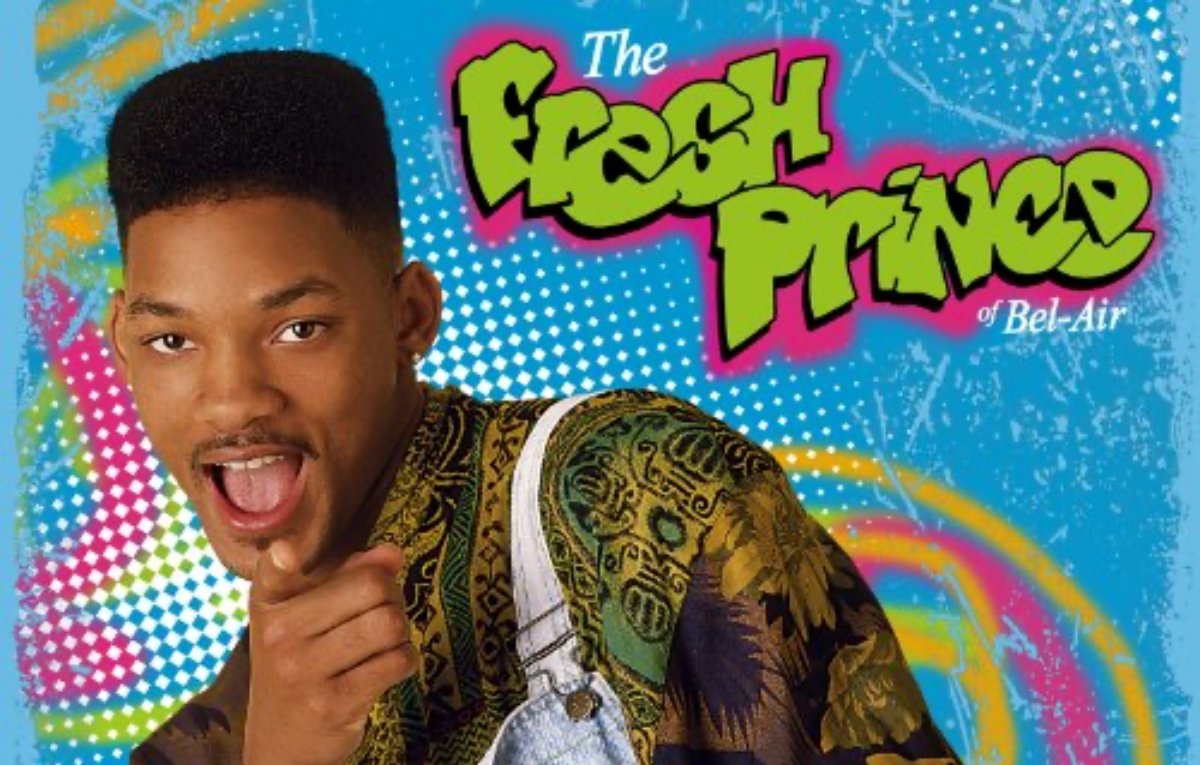 The popular 90's sitcom The Fresh Prince of Bel-Air currently has a dramatic reboot in the works based on a viral trailer.
What We Know:
The reboot will be based on the viral trailer created by Morgan Cooper, a Fresh Prince superfan,  that reimagined the hit comedy series as a drama titled "Bel-Air." The trailer tells the story of a working-class Philadelphia teen adapting to life with his richer family in Los Angeles. The video racked up over 5 million views on YouTube and caught the attention of the show's original star Will Smith, who is now developing the series with Cooper. What the full trailer below.
"Morgan did a ridiculous trailer for Bel-Air," Smith originally commented. "Brilliant idea – the dramatic version of The Fresh Prince for the next generation." The show is expected to dive deep into the "inherent conflicts, emotions, and biases" of what it means to be a Black man in America today, while still delivering the "swagger and fun nods" to the original show.
The project has reportedly been in development for the past year with Smith and the producers of the original show, Benny Medina and Quincy Jones, onboard. Cooper will co-write and direct the project as well as also serve as a co-executive producer. Chris Collins, whose credits include The Wire and Sons of Anarchy, will act as Cooper's co-writer as well as showrunner. Westbrook Studios, the studio founded by Smith, and Universal Television, the studio behind the original show, will produce.
The show is just one of the many 90's reboots in the works. NBC's new streaming platform, Peacock, just premiered a teaser for its new take on Saved by the Bell as well as updated versions of popular shows like Daria, Who's the Boss, The Ren & Stimpy Show, and Beavis and Butt-Head.
The project is currently being pitched to multiple outlets, including HBO Max, which is the streaming home of the original series. There is currently no anticipated premiere date for the series.
Comments
comments
Southeast L.A. County Becomes Epicenter of Coronavirus Resurgence, Officials Blame Young Adults
A recent analysis suggests Southeast Los Angeles County has become the epicenter for the resurgence of the coronavirus, according to the LA Times. County health data all point towards a trend of working-class Latino communities being affected the most.
What We Know:
Memorial Day marked the first major holiday of the summer and with plans to reopen states soon following, COVID-19 spread like wildfire virus throughout the workforce since then. Many communities with higher rates of poverty, crowding and many essential workers who keep the economy afloat are the hardest hit by the wave of unemployment caused by the pandemic.
As of Sunday, Los Angeles County reported nearly 1,800 new cases of COVID-19 and a dozen more deaths, pushing the county's totals over 208,500 cases and nearing 5,000 deaths. Younger residents are, unfortunately, a majority of all the new cases reported as of late. About 69% of positive cases are under the age of 50 at this point.
These statistics alone erased the regions once-promising reduction in cases, to now one of the highest rates in the country, and just under other areas of Los Angeles.
Data collected by the Times reported a county record of over 27,000 new COVID-19 cases in the region the past two months. The area now accounts for "19% of new infections, although it comprises just 12% of the countywide population."
The upward trend of spikes in infections target the younger demographic of work-classing residents, such as Latinos, regardless of rural or urban settings. It is yet another weight Southern California faces after a historic issue of pollution, healthcare accessibility, gang violence, and more.
The dispersity of the Eastside, compared to the Westside, is the east has a greater percentage of low-income, essential workers and are more subject to overcrowding. According to experts, these are all perfect ingredients for COVID-19 to thrive.
On the other hand, the Westside isn't experiencing the same troubles. Given that the Westside has always been predominantly white and more well off, the increase has not been as significant. Much of this can be credited to better access to testing and healthcare.
Comments
comments