Michelle Obama Hosts Barack Obama on New Podcast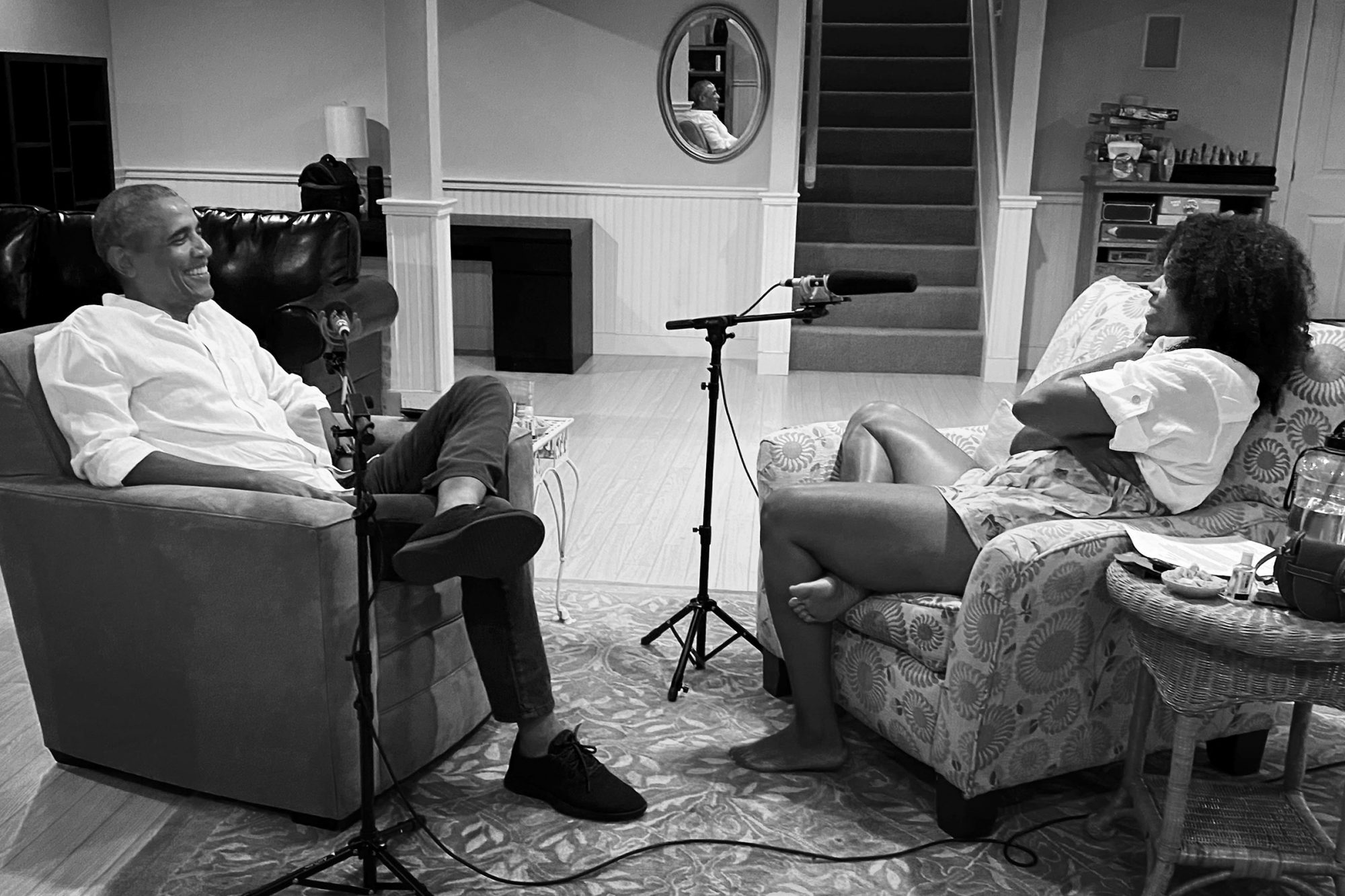 Michelle Obama's first episode of her new podcast, "The Michelle Obama Podcast" featured former President, Barack Obama.
What We Know:
The episode was released on Wednesday. Throughout the 49-minute episode, the Obama's reflected on the insights they gained while attending their prospective college, Harvard University and how they used their experiences as a strong tool to empower their communities. They also discussed social injustice amid George Floyd's death, the importance of the younger generation being politically engaged, and family.
Barack Obama claims Harvard gave him the "credentials and security" in order to work in community organizing. He states, "Once I got to school that if I am chasing after my own success, that somehow, I am going to end up alone and unhappy. That's why I ended up going into community organizing and the work that I was doing because when I thought about how I want to spend my life, what I looked at was what those civil rights workers had done…And the freedom riders had done."
Michele Obama grew up on Chicago's South Side and discussed working as a junior associate at a law firm called Sidley Austin. She says she felt lonely looking back at the neighborhood she grew up stating she was doing what she thought she needed to do because she was poor. She explains how she only saw a limited version of what she could be because she wasn't shown the world in schools; they just showed her a list of careers.
When talking about young people, politics and the government, she tells her listeners that she has hope in young people despite hearing they question whether to vote or not. She says, "Well, partly because they have been told. The message is sent every day that government doesn't work. They take for granted all the things that a working government has done in the past… in some ways, we're still living on the investment that was made by that greatest generation."
Both Michelle and Barack agree that young people only understand what's going on in the government when it's not working. Obama says that at the end of the day, he believes people will do the right thing.
You can listen to Michelle Obama's podcast on Spotify; it's open to premium and free subscribers.
Comments
comments
Viola Davis Buys House Where She Was Born in for 55th Birthday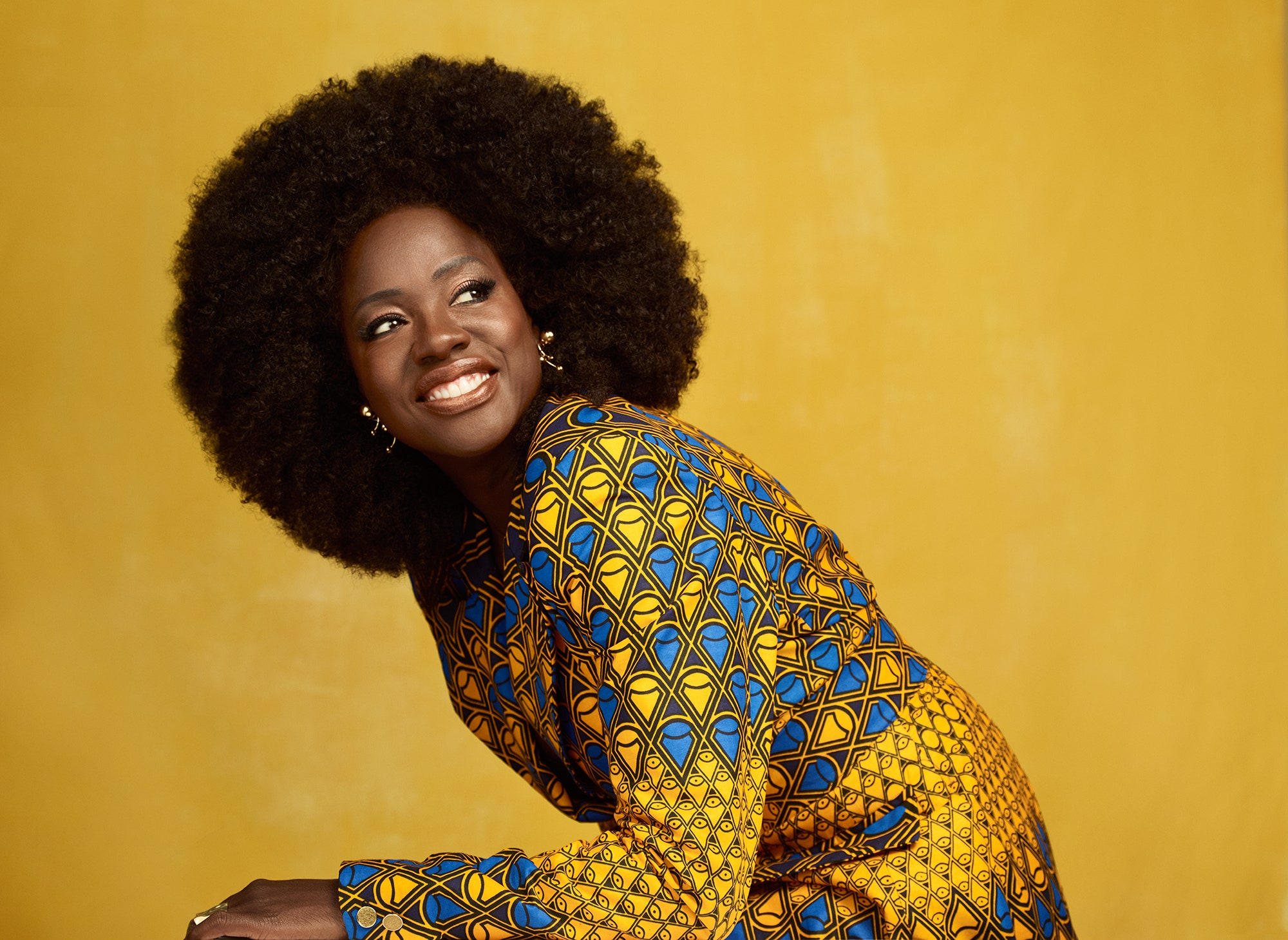 Viola Davis is going back to her home for her birthday.
What We Know:
On Tuesday, the Academy Award-winning actress celebrated her 55th birthday by revealing that she purchased the South Carolina house where she was born, based on a former slave plantation.
She shared a picture of the home and stated, "The above is the house where I was born August 11, 1965. It is the birthplace of my story. Today on my 55th year of life…I own it….all of it." She's previously described the property saying it's about 160 acres all in all.
Davis also shared a Cherokee birth blessing in her post, "May you live long enough to know why you were born". In light of all the triumph she's found, it seems she did that too.
Davis talked about the history of the property and her poor surroundings in a 2016 interview with People and Entertainment Weekly. The house was established on the location of the Singleton Plantation in St. Matthews, South Carolina, where her grandfather was a sharecropper.
The history of sharecropping in America has a deep connection to slavery. Although sharecropping gave African Americans independence in their everyday work/social lives and emancipated them from the gang-labor system that had control during the slavery era, it often ended with sharecroppers owing more to the landowner.
Her grandparent's generation lived on what they could, with Davis saying her grandmother's house was a one-room shack and how she has a picture of it on her phone because she thinks it's a beautiful picture. Although everything was not spectacular for her family, they had no bathroom or running water. Davis stated, "it's just an outhouse".
She also mentioned that her mom said that the day she was born, all of her aunts and uncles were in the house, drinking and laughing, having fun. She said her mom ate a sardine, mustard, onion, tomato sandwich after her birth.
"I love that story," Davis went on. "It's a great story to me. It's a great story of celebration in the midst of what you would feel is a decimated environment, but you could see the joy and the life that can come out of that because it's not always about things, you know."
With the purchase of the plantation, Davis can create new memories and honor the slaves who once worked the land, including her ancestors.
Comments
comments
Media Mogul Sumner Redstone Dies at 97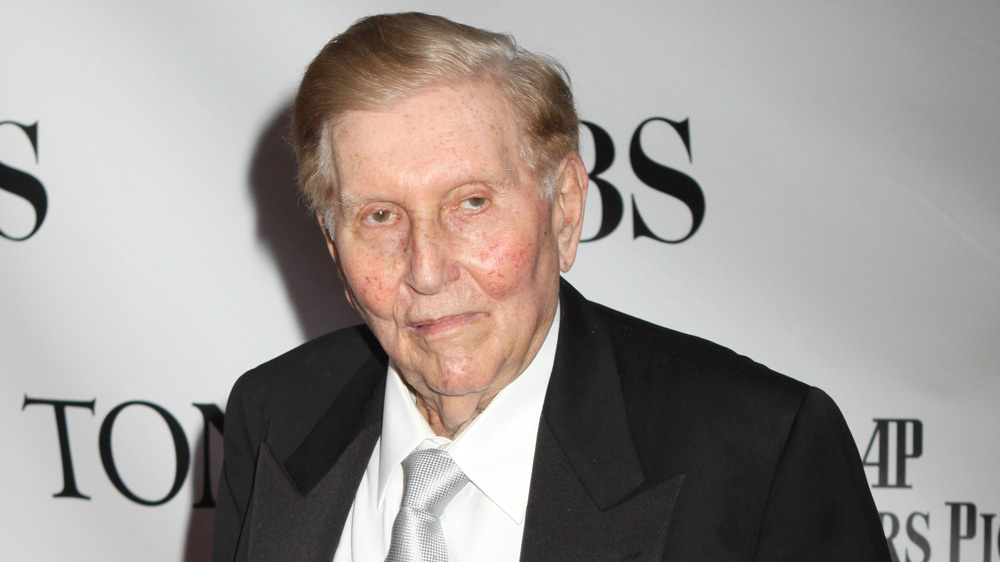 Sumner M. Redstone, the billionaire media pioneer who built what is now ViacomCBS died Tuesday at age 97, CBS News reports.
What We Know:
ViacomCBS confirmed in a statement released Wednesday that its Chairman Emeritus had passed. Though the cause of death is not yet known, Redstone's health had been failing for years.
Many ViacomCBS executives have issued their own statements on his death. CEO Bob Bakish said Wednesday that "Sumner was a true industry titan, a brilliant and driven pioneer whose influence on the media and entertainment landscape cannot be overstated." His daughter, Shari Redstone, who currently serves as Chair of ViacomCBS said that her father "led an extraordinary life that not only shaped entertainment as we know it today, but created an incredible family legacy."
ViacomCBS mourns the passing of Sumner M. Redstone, its Chairman Emeritus, & Chairman & CEO of National Amusements, the controlling shareholder of ViacomCBS. Mr. Redstone transformed a family-owned theater company into a preeminent global media portfolio. https://t.co/tc00iS6Je5 pic.twitter.com/RLZ3vC1cgA

— ViacomCBS (@ViacomCBS) August 12, 2020
In 1954, Sumner joined his family's small drive-in movie theater business which he later transformed into National Amusements, one of the country's largest movie theater chains. He continued building the business, purchasing Viacom in 1987 and later Paramount in 1994. Today, ViacomCBS has its hand in almost every aspect of the media industry, including cable, film, and publishing.
"Sumner astutely anticipated the ways in which the media industry would evolve, shaped by technological innovation and changing consumer tastes, and recognized the enormous potential of both Viacom and CBS," Bakish added.
Sumner said himself that when he purchased Viacom it was a struggling cable television company and stressed the importance of following "your own instincts".
Today, ViacomCBS is one of the world's premiere media corporations. At the time of his death, Redstone's net worth was $3 billion.
Comments
comments
'Fresh Prince of Bel-Air' Drama Reboot in the Works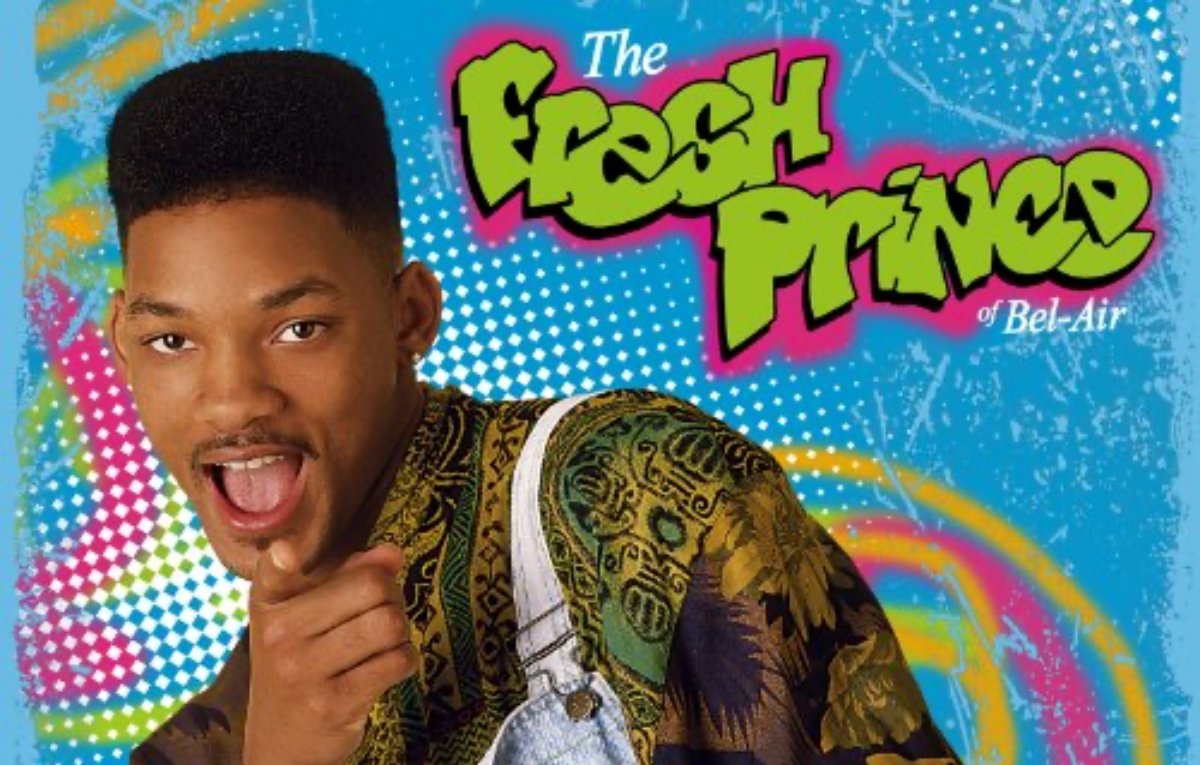 The popular 90's sitcom The Fresh Prince of Bel-Air currently has a dramatic reboot in the works based on a viral trailer.
What We Know:
The reboot will be based on the viral trailer created by Morgan Cooper, a Fresh Prince superfan,  that reimagined the hit comedy series as a drama titled "Bel-Air." The trailer tells the story of a working-class Philadelphia teen adapting to life with his richer family in Los Angeles. The video racked up over 5 million views on YouTube and caught the attention of the show's original star Will Smith, who is now developing the series with Cooper. What the full trailer below.
"Morgan did a ridiculous trailer for Bel-Air," Smith originally commented. "Brilliant idea – the dramatic version of The Fresh Prince for the next generation." The show is expected to dive deep into the "inherent conflicts, emotions, and biases" of what it means to be a Black man in America today, while still delivering the "swagger and fun nods" to the original show.
The project has reportedly been in development for the past year with Smith and the producers of the original show, Benny Medina and Quincy Jones, onboard. Cooper will co-write and direct the project as well as also serve as a co-executive producer. Chris Collins, whose credits include The Wire and Sons of Anarchy, will act as Cooper's co-writer as well as showrunner. Westbrook Studios, the studio founded by Smith, and Universal Television, the studio behind the original show, will produce.
The show is just one of the many 90's reboots in the works. NBC's new streaming platform, Peacock, just premiered a teaser for its new take on Saved by the Bell as well as updated versions of popular shows like Daria, Who's the Boss, The Ren & Stimpy Show, and Beavis and Butt-Head.
The project is currently being pitched to multiple outlets, including HBO Max, which is the streaming home of the original series. There is currently no anticipated premiere date for the series.
Comments
comments