Tennessee State Senator Embezzled Federal Grant Money Worth $600,000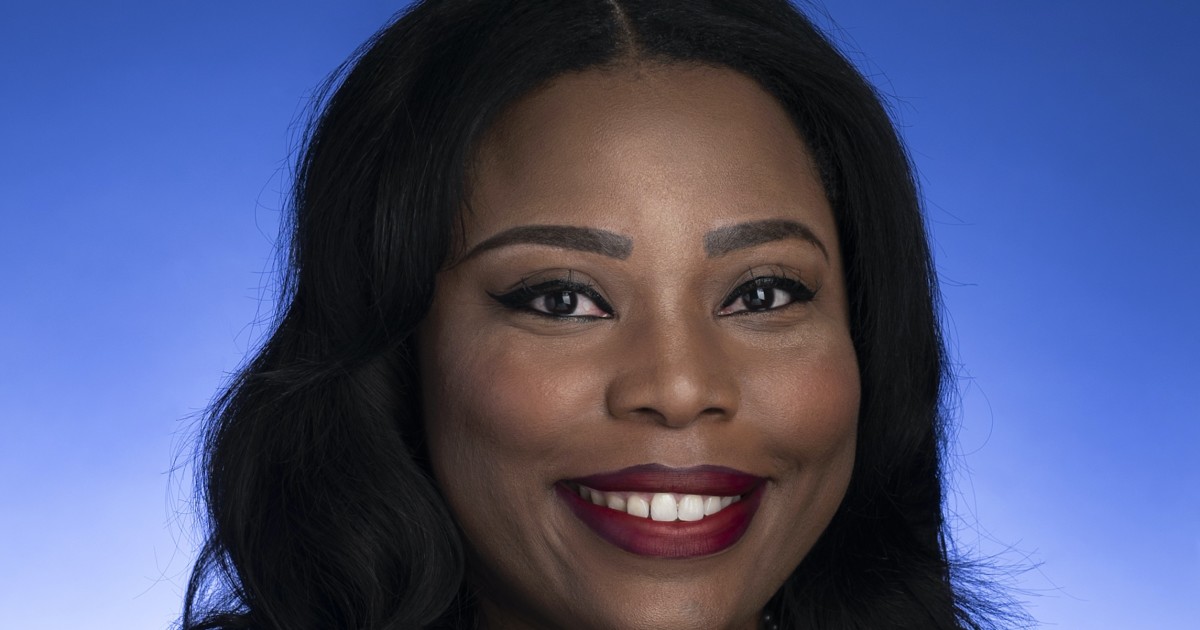 Tennessee state Senator Katrina Robinson is being charged for embezzling more than $600,000 of federal grant money acquired through a healthcare company she directed.
What We Know:
Robinson is a Memphis Democratic member of the 33rd district of the Tennessee Senate. She is facing counts of theft and embezzlement involving government programs and wire fraud.
The federal grant money was intended to fund a nursing program through The Healthcare Institute that Robinson directs. The Healthcare Institute provides training for jobs in the healthcare field. The Healthcare Institute received a grant of more than $2.2 million from the Health and Human Services Department for a certified nursing assistant program focused on geriatric populations and educational programs.
Instead of the funds going to the institute, Robinson used the money to add to her salary, campaign events, home improvements, personal expenses including her wedding and honeymoon, as well as legal fees for her divorce from 2015 through 2019. The FBI searched her home and the school back in February and visited her home again on Tuesday, advised FBI spokesman Joel Siscovic.
Robinson said she will lead


"with the same integrity, the same passion that I've demonstrated since you've elected me to this office. It is believed that if I were not in the position that I'm in, that if I did not champion the voices, the views and the faces that I represent, that I would not be in this moment right now."

From 2015 through 2019, Robinson paid herself $169,134, which is more than she was allowed under the salary amounts permitted by the federal grant, the affidavit said. The decision is up to a federal grandy jury whether to formally indict her.
If convicted, Robinson is looking at a sentence of up to 20 years in federal prison. She would have be up for re-election in 2022.
Comments
comments
Parents of Elijah McClain Sue Colorado Police Over His Death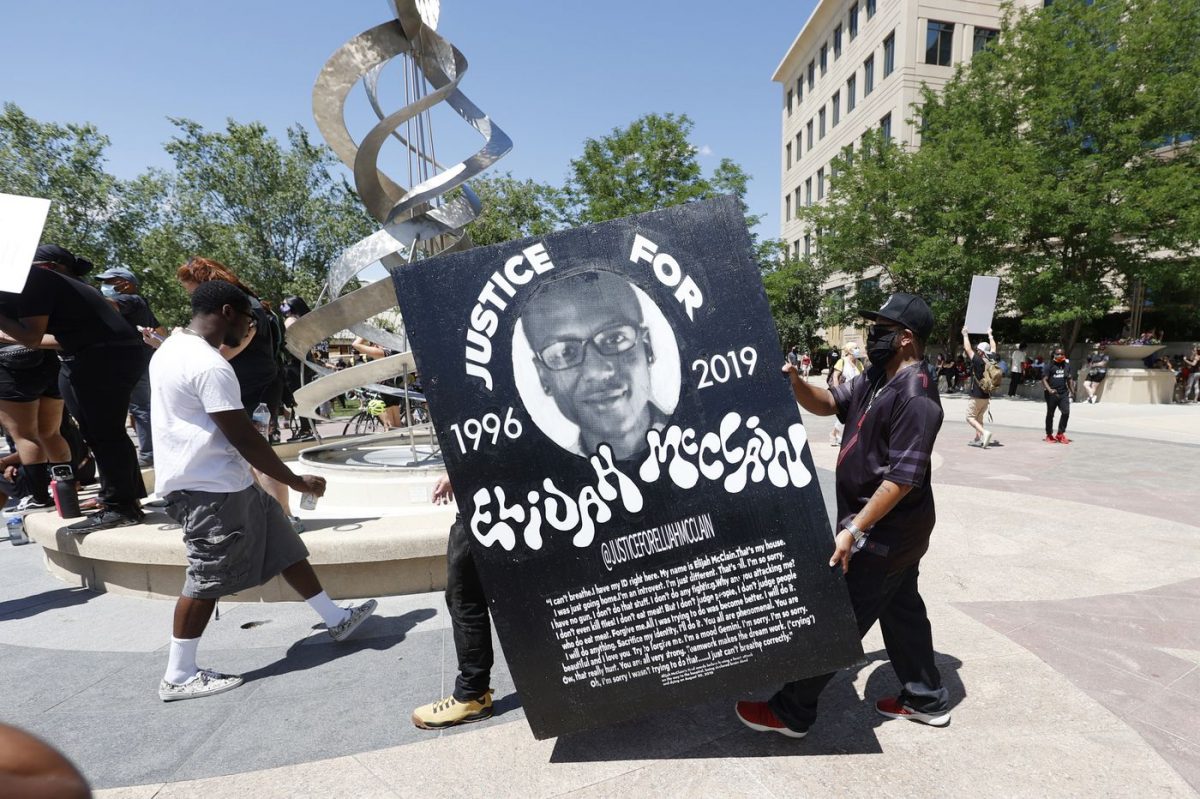 The parents of Elijah McClain, a 23-year-old Black man who died last year after police put him in a chokehold and paramedics sedated him, have filed a federal civil rights lawsuit.
What We Know:
The lawsuit lists the city of Aurora, Colorado, numerous Aurora police officers, a paramedic, and the medical director of Aurora Fire Rescue as the defendants. The McClain family shared that with the lawsuit, they were seeking accountability for the loss of a "beautiful soul" and wanted to send a message that "racism and brutality have no place in American law enforcement."
"We have filed this civil rights lawsuit to demand justice for Elijah McClain, to hold accountable the Aurora officials, police officers, and paramedics responsible for his murder, and to force the City of Aurora to change its longstanding pattern of brutal and racist policing," the family said in a statement released by their attorney.
On August 24, 2019, McClain was stopped by three white officers who responded to a call about a suspicious person wearing a ski mask, which McClain was due to a health condition. He was not suspected of committing any crimes when police approached him. Police put McClain in a chokehold and paramedics gave him 500 milligrams of ketamine to calm him down. McClain suffered cardiac arrest and died six days later.
In the lawsuit, it claims that one officer jammed his knee into McClain's arm "with the sole purpose of inflicting pain" and that two of the officers reported that all three of them simultaneously placed their body weight, a collective weight of over 700 pounds, on McClain after a chokehold.
The lawsuit also alleges that there was no reason for McClain to be sedated with ketamine and that the dose he was given was too large for his body weight of 140 pounds. There are currently three investigations into McClain's death underway by the federal government, state attorney general's office, and the city of Aurora.
The city manager and the new police chief announced last week that an outside firm was hired to conduct a review of the department, focusing on its policies and practices regarding the use of force and discriminatory policing. The City Council already began an investigation of Aurora's policies on using force and ketamine. "We embrace this opportunity for change and are committed to evolving for the betterment of our profession, our community, and the residents we serve," Police Chief Vanessa Wilson, who was named to the post last week, said in a statement.
In June, three Aurora police officers were fired for taking photos at McClain's memorial, imitating the chokehold that was used on him. Three of the officers involved in that incident are among those named in the lawsuit.
The lawsuit comes a week after the Aurora Police faced outrage once again after they placed four Black girls on the ground and handcuffed two of them while investigating a suspected stolen car. It was later found not to be stolen. In fact, it was a motorcycle the police were looking for. This latest incident supports the McClain family's claim that the Aurora Police Department of a longstanding pattern of racism and brutality.
None of the defendants have commented on the lawsuit.
Comments
comments
Oprah Winfrey Demands Justice For Breonna Taylor With 26 Kentucky Billboards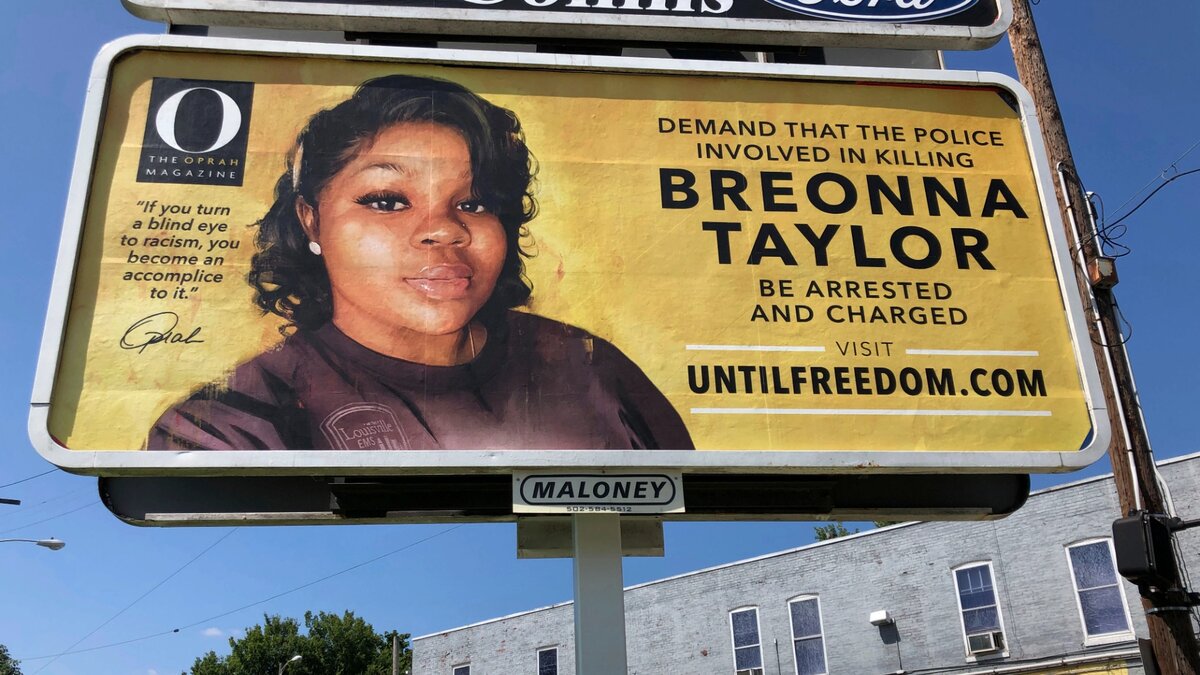 In an effort to raise more awareness over the killing of Breonna Taylor, O, The Oprah Magazine has commissioned 26 billboards to be placed across Louisville, Ky. They call for the arrest of the police officers, who currently roam free, to be held accountable for their actions that fateful day.
What We Know:
According to an article on the magazine's website, each billboard will have the following text: "Demand that the police involved in killing Breonna Taylor be arrested and charged." The significance of the number 26 is to represent the number of years Taylor was alive, one sign for every year.
The billboards will also include a direct address of the Until Freedom website, a platform used by the social justice organization to push for action against Taylor's killers. Aside from the call to action and website, the beautiful artwork revealed 2 weeks ago for the magazine cover will be added. It will mark the first time in the publication's 20-year run that Oprah Winfrey herself, has not been on the cover.
"Imagine if three unidentified men burst into your home while you were sleeping," Winfrey recalled in a column for the September issue. "And your partner fired a gun to protect you. And then mayhem. What I know for sure: We can't be silent."
On March 13th, Taylor was shot and killed by Louisville Metro Police Department (LMPD) early in the morning after local police officers carried through a "no-knock" warrant. They stormed her apartment where Kenneth Walker, her boyfriend, were simply sleeping. Her boyfriend fired back in self-defense and within the commotion, Taylor was fatally injured.
Walker was confirmed as a legally licensed gun owner and believed the officers were simply intruders in their property. His attorney stated that while firing at them, one officer was struck in the leg. Police responded with shooting Taylor eight times.
As the current state of the country has been demonstrating, Taylor's death ignited even more to the flame of escalating racial tensions, two months later after the now infamous killing of George Floyd.
The chief of LMPD, Rob Schroeder, initiated termination procedures against the officer Hankison back in June after they found him guilty of displaying "extreme indifference to the value of human life."
Comments
comments
Zephi Trevino, a Victim of Child Trafficking, Charged With Capital Murder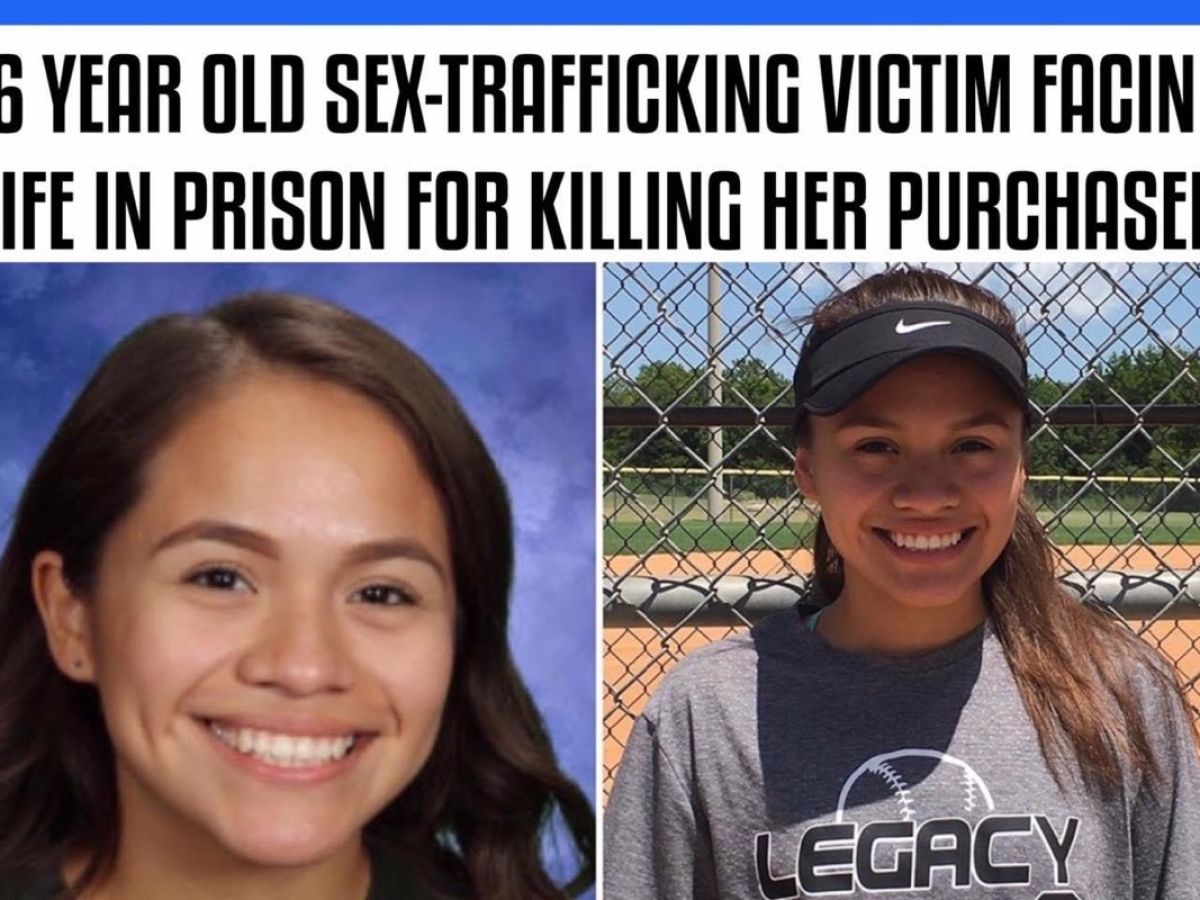 A Texas teenager faces capital murder charges however, her parents say she is the victim, not the suspect.
What we Know:
Zephaniah "Zephi" Trevino, a junior from Grand Prairie High School, has been in custody for a year at the Henry Wade Juvenile Justice Center without bond. She and two other men, Phillip Baldenegro (19) and Jesse Martinez (20), are charged with capital murder and face 40 years for a May 2019 robbery resulting in one injury and one murder. Each is awaiting trial. According to his attorney, Baldenegro was released from jail on a reduced bond this past Tuesday. Martinez is being held at the Dallas County Jail on a $1 million bond.
Her parents claim she is the victim of sex trafficking and should be released. They have hired national civil rights and criminal defense attorney, Justin A. Moore, and Dallas based criminal defense attorney Ashkan Mehryari as her attorneys.
Baldenegro's attorney, David Finn, claims that his client never sold Trevino for sex and that it was Trevino that set up the robbery that happened on the night in question. Finn maintains that Baldenegro and Trevino were in a romantic relationship and Trevino was at the apartment to have sex with two adult men.
Both Trevino's and Baldenegro's attorneys agree that Baldenegro shot and killed the 24-year-old victim and Trevino was present during the act.
The then 16-year-old played soccer, volleyball, and softball had just made the drill team and was involved in her church. Her mother, Crystal Trevino, says that all stopped when she started hanging out with the wrong people.
According to her parents, when Trevino was 15, she had a boyfriend that introduced her to drugs and abused her. When the two broke up, Trevino "never fully recovered from the trauma." Her mother says she became anxious and depressed, faced self-esteem issues, and even ran away at times.
Trevino was approached by Baldenegro on social media. She introduced him to her parents as a friend. Baldenegro told her parents that he was 17 and knew her from school. They later found out that was actually 18 at the time and did not attend Trevino's high school at all.
In the beginning of their association together, Trevino's parents saw no signs of trouble from Baldenegro. After some time, the situation shifted. According to Trevino's parents, it started with her coming home late and quickly escalated to Trevino not coming home for days at a time and returning in foreign clothes, apparently drugged, and starved. There were times that Trevino would randomly call and warn her family to lock all the doors and make sure the house was secure, her parents believe these were her attempts to protect her family from threats made by Baldenegro.
On August 4, 2019, Trevino told her parents she was going to the mall with friends. After hours of not hearing from her and not being able to track her phone, Trevino came home and went straight to bed, waking up near noon the next day to cry on her mothers shoulder.
That night Trevino didn't go to the mall, she actually went with Baldenegro and Martinez to a Grand Prairie apartment. The three lured two men to the apartment with Trevino's help, according to police, and ambushed and robbed them. An altercation with the two adults resulted in Baldenegro shooting both men, injuring one and killing the other.
The Trevino family maintains that Baldenegro and Martinez forced Trevino to lure the men into the room with sex.
The family is receiving support from Jason Flom, a founding board member of The Innocence Project who has worked in criminal justice advocacy for over 25 years, and Sanctuary for Families, a non-profit that assists victims of sex trafficking and abuse. Faith In Texas, a grassroots social justice organization, will also be assisting in advocating for Trevino's parents. Kim Kardashian West has taken to Twitter to advocate for the case as well.
Please sign this petition to show support for the innocence of Zephaniah Trevino. #JusticeforZephaniahTrevino https://t.co/ah6A2bonBb pic.twitter.com/9GWA4IyKBW

— Kim Kardashian West (@KimKardashian) July 30, 2020
Many professionals that assist victims of sexual trafficking, and recovered victims of trafficking alike, have stepped up to speak out on Trevino's behalf. They have given examples of similar cases of a "relationship gone bad" that turned out to be, in fact, sex trafficking. They call the assailant a "romeo pimp" – someone that appears to care for their victim romantically but slowly transitions them to be sexually exploited by other people.
Even though minors that are sexually exploited for financial gain are considered victims by federal law, the state of Texas is one of the few states that does not have a statute of protection for sex trafficking victims that may face charges on a crime committed while they were being trafficked.
Regardless of the claims of Trevino, her family, her attorneys, former victims, and professionals, the District Attorney, John Creuzot, is still pursuing capital murder and aggravated battery charges.
According to her father, Henry Trevino, she has not received any counseling even though she reported herself as a victim of trafficking. Under Texas' Trafficked Persons Program statute, this should not be the case.
The family has been raising money to aid in legal fees. To donate, visit here.
Comments
comments