Tropical Storm Watch Warning Issued for Puerto Rico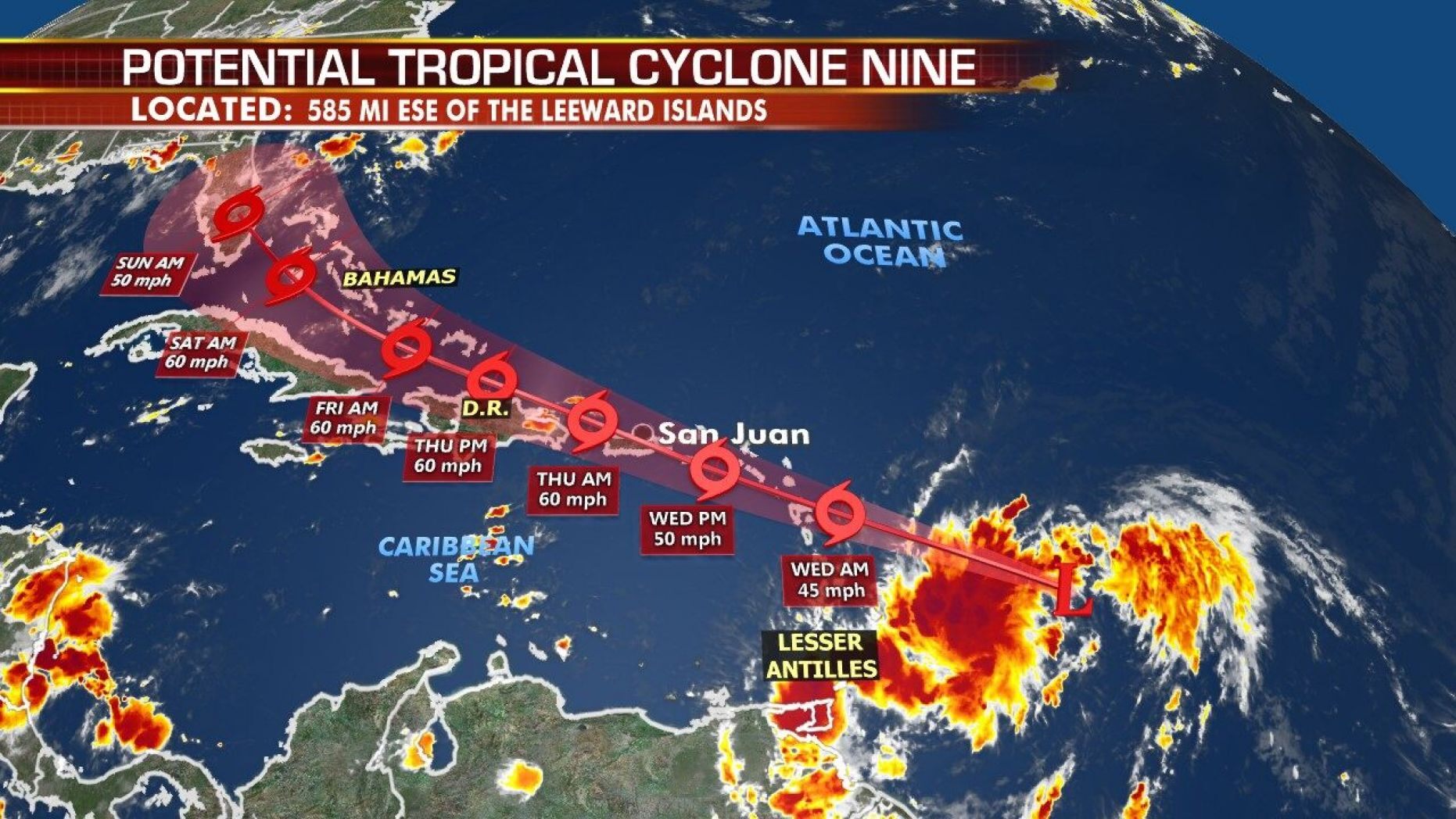 The possible tropical storm named Isaias, forming in the Atlantic by Wednesday, is expected to target Puerto Rico later in the week. The National Hurricane Center has issued a tropical storm for the island.
What We Know:
Tropical Storm Isaias is the ninth storm of 2020.
Puerto Rico is still currently recovering from the devastation of Hurricane Maria. Thousands of homes were severely damaged so many residents will face the new hurricane season with blue tarps on their roofs.
According to the Washington Post, administrators are expressing their worries of possible landslides, flooding, a spike in Coronavirus, and the day-to-day earthquakes Puerto Rico had earlier in the year.
Isaias is currently being called "Tropical Cyclone Nine". The reason this is being called "Potential Tropical Cyclone Nine" is that the storm does not have a round center of circulation, advised CNN meteorologist Chad Myers. Instead, it is very elongated. "When a circular center finally forms, that is when it will be called a tropical storm." Being called a "Potential Tropical Cyclone Nine" permits countries to publish or circulate the proper warnings.
"The system is expected to become a tropical storm when it is near the Leeward Islands on Wednesday," says the National Hurricane Center (NHC). It will impact in Puerto Rico Wednesday night into early Thursday morning. There are warnings issued for Leeward, US Virgin Islands, along with other Caribbean Islands.
According to the Hurricane Local Statement of Puerto Rico, Isaias is currently 380 miles southeast of San Juan PR or about 280 miles southeast of Saint Croix VI (15.3N 61.3W). The Storm Intensity is 45 mph and it has a West-Northwest, or 295 degrees, movement at 23 mph.
The storm, at the minimum, is four days away from reaching the US mainland.
The Governor of Puerto Rico has stated in news conferences there over 300 shelters prepared across the island and for residents to stay calm.
Comments
comments
Connecticut Issues First $1,000 Fines to Travel Violators
The Department of Public Health of Connecticut has distributed its first $1,000 fine on Monday to two individuals who Gov. Ned Lamont said failed to follow the travel advisory for citizens who return home from states with high COVID-19 infection rates.
What We Know:
Lamont stated that the two anonymous people came back to Connecticut from being in Louisiana and Florida. Neither completed the health form needed from anyone coming from any state.
Aside from not filling out a form, one of the people did not want to quarantine for the necessary 14 days and was given an additional fine of $1,000. Lamont said a coworker had told state officials that the person was not obeying Lamont's executive order. Additionally, officials received a hint about the other person.
Lamont's chief operating officer, Josh Geballe, said the incidents happened a couple of weeks ago. One of the individuals is from Windham County, and the other is from Hartford County. For the moment, he stated, there are further investigations currently happening regarding possibly other offenders.
Geballe said in a statement that this is real and people need to obey these rules and comply since this is one of the riskiest areas for the state of Connecticut right now as people are traveling into this state, bringing the virus with them. People need to fill out the form and need to quarantine, and are expected to do that. He continued to say, "If not, there will be consequences."
Geballe stated that the information on the forms is critical in case someone tests positive and officials need to trace who they may have come in contact with. So far, more than 20,000 of the health forms had been handed in so far, with approximately 1,000 filed every day. Geballe said its significant amount of data that can be used if needed.
Lamont told reporters during his coronavirus briefing that he "hates" to do it, but they are serious and want to show people how serious they are. He continued to say that people are incredibly doing the right thing, and those who are not, please be on notice.
Comments
comments
Viola Davis Buys House Where She Was Born in for 55th Birthday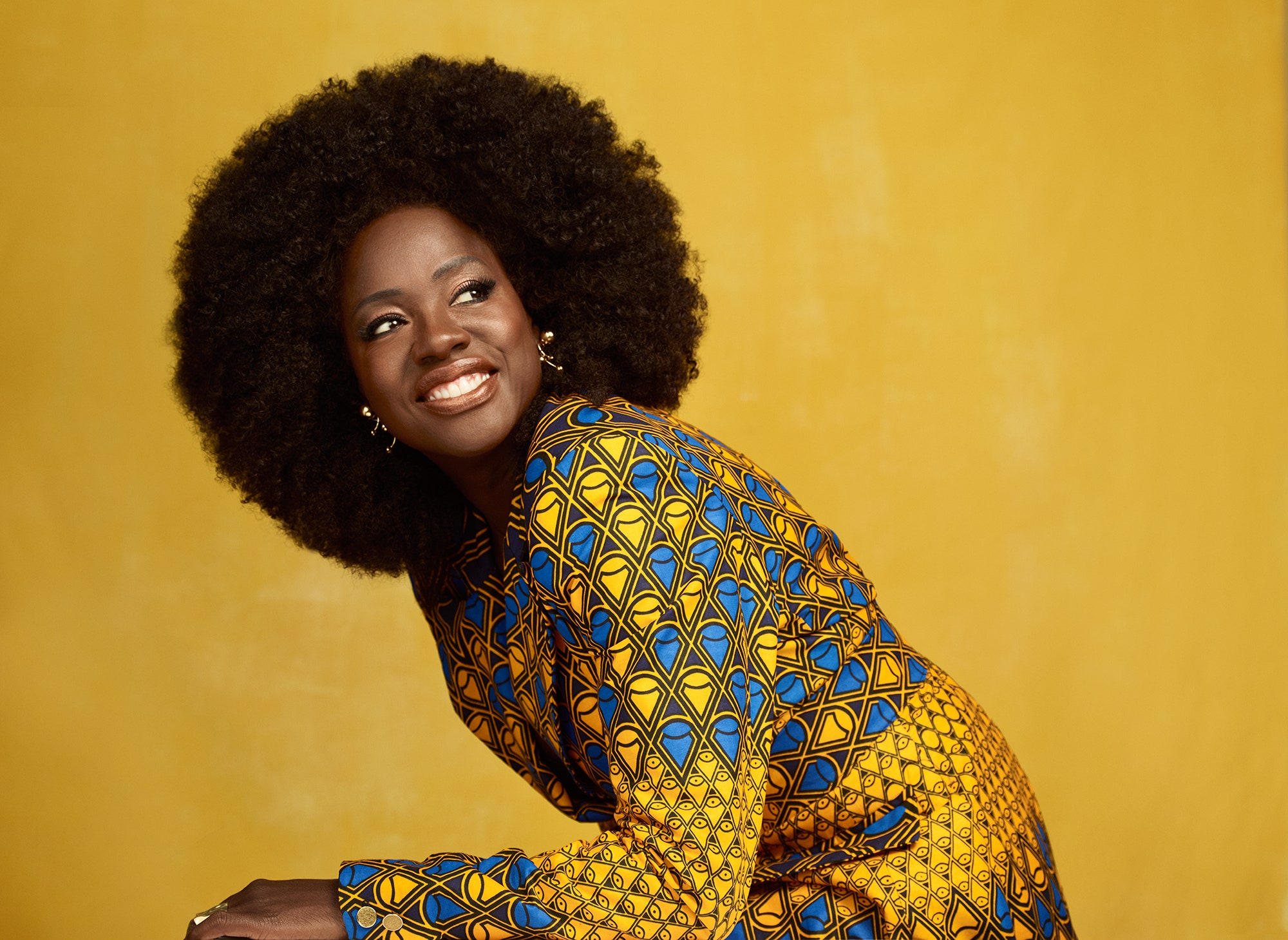 Viola Davis is going back to her home for her birthday.
What We Know:
On Tuesday, the Academy Award-winning actress celebrated her 55th birthday by revealing that she purchased the South Carolina house where she was born, based on a former slave plantation.
She shared a picture of the home and stated, "The above is the house where I was born August 11, 1965. It is the birthplace of my story. Today on my 55th year of life…I own it….all of it." She's previously described the property saying it's about 160 acres all in all.
Davis also shared a Cherokee birth blessing in her post, "May you live long enough to know why you were born". In light of all the triumph she's found, it seems she did that too.
Davis talked about the history of the property and her poor surroundings in a 2016 interview with People and Entertainment Weekly. The house was established on the location of the Singleton Plantation in St. Matthews, South Carolina, where her grandfather was a sharecropper.
The history of sharecropping in America has a deep connection to slavery. Although sharecropping gave African Americans independence in their everyday work/social lives and emancipated them from the gang-labor system that had control during the slavery era, it often ended with sharecroppers owing more to the landowner.
Her grandparent's generation lived on what they could, with Davis saying her grandmother's house was a one-room shack and how she has a picture of it on her phone because she thinks it's a beautiful picture. Although everything was not spectacular for her family, they had no bathroom or running water. Davis stated, "it's just an outhouse".
She also mentioned that her mom said that the day she was born, all of her aunts and uncles were in the house, drinking and laughing, having fun. She said her mom ate a sardine, mustard, onion, tomato sandwich after her birth.
"I love that story," Davis went on. "It's a great story to me. It's a great story of celebration in the midst of what you would feel is a decimated environment, but you could see the joy and the life that can come out of that because it's not always about things, you know."
With the purchase of the plantation, Davis can create new memories and honor the slaves who once worked the land, including her ancestors.
Comments
comments
Media Mogul Sumner Redstone Dies at 97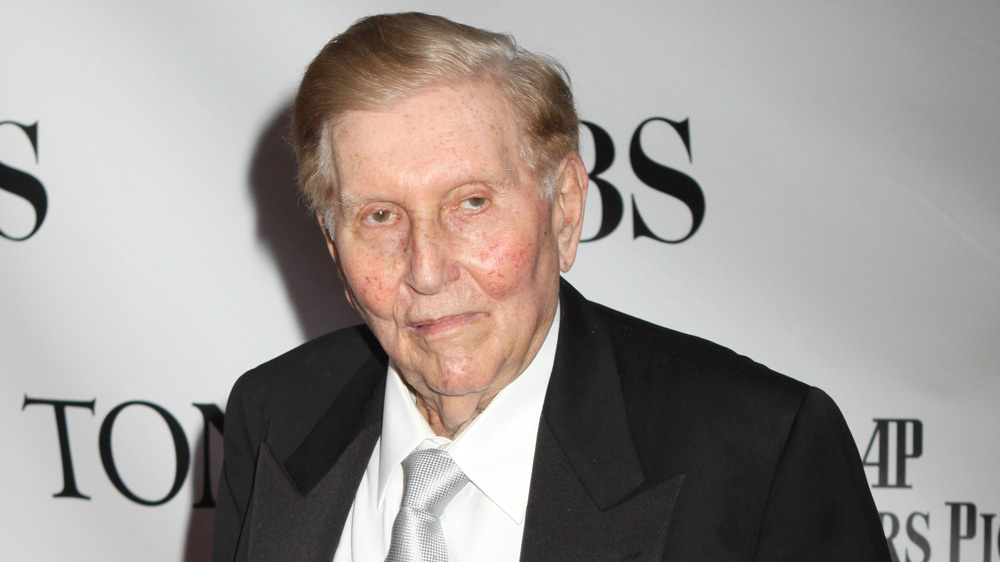 Sumner M. Redstone, the billionaire media pioneer who built what is now ViacomCBS died Tuesday at age 97, CBS News reports.
What We Know:
ViacomCBS confirmed in a statement released Wednesday that its Chairman Emeritus had passed. Though the cause of death is not yet known, Redstone's health had been failing for years.
Many ViacomCBS executives have issued their own statements on his death. CEO Bob Bakish said Wednesday that "Sumner was a true industry titan, a brilliant and driven pioneer whose influence on the media and entertainment landscape cannot be overstated." His daughter, Shari Redstone, who currently serves as Chair of ViacomCBS said that her father "led an extraordinary life that not only shaped entertainment as we know it today, but created an incredible family legacy."
ViacomCBS mourns the passing of Sumner M. Redstone, its Chairman Emeritus, & Chairman & CEO of National Amusements, the controlling shareholder of ViacomCBS. Mr. Redstone transformed a family-owned theater company into a preeminent global media portfolio. https://t.co/tc00iS6Je5 pic.twitter.com/RLZ3vC1cgA

— ViacomCBS (@ViacomCBS) August 12, 2020
In 1954, Sumner joined his family's small drive-in movie theater business which he later transformed into National Amusements, one of the country's largest movie theater chains. He continued building the business, purchasing Viacom in 1987 and later Paramount in 1994. Today, ViacomCBS has its hand in almost every aspect of the media industry, including cable, film, and publishing.
"Sumner astutely anticipated the ways in which the media industry would evolve, shaped by technological innovation and changing consumer tastes, and recognized the enormous potential of both Viacom and CBS," Bakish added.
Sumner said himself that when he purchased Viacom it was a struggling cable television company and stressed the importance of following "your own instincts".
Today, ViacomCBS is one of the world's premiere media corporations. At the time of his death, Redstone's net worth was $3 billion.
Comments
comments