USC's Fraternity Row Hit With COVID-19 Outbreak, At Least 45 Cases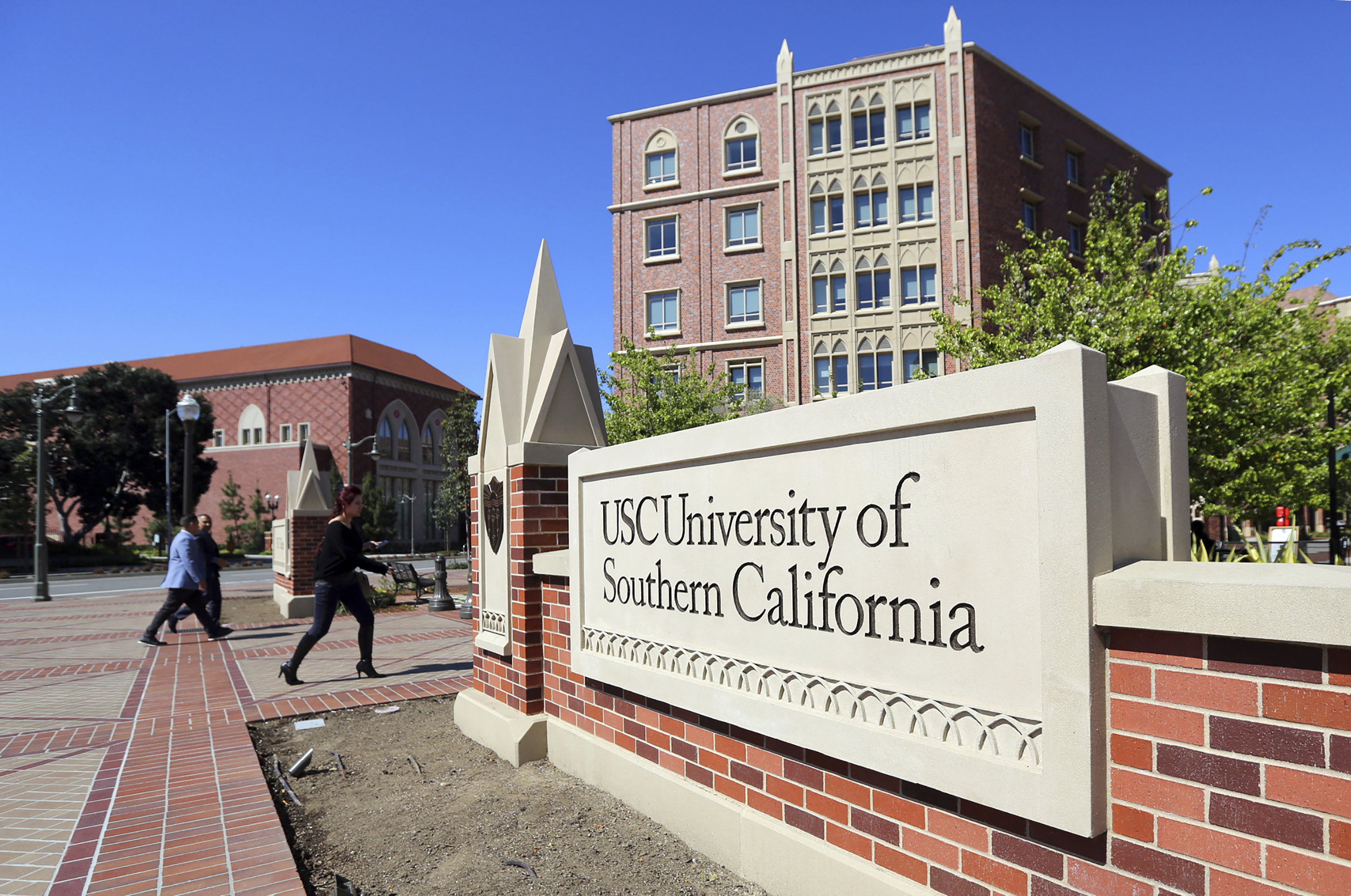 University of Southern California officials confirmed that there is a coronavirus outbreak among their fraternities.
What We Know:
The Los Angeles County Department of Public Health announced that at least 45 students have tested positive for the coronavirus. USC's chief student health officer Dr. Sarah Van Orman confirmed the information, telling The Los Angeles Times that "a significant number of the cases were associated with four fraternity houses". Most of the cases were reported around 28th Street, home to many of USC's fraternity houses.
USC has 150 positive coronavirus cases amongst students and employees overall. Dr. Van Orman says the school has been aware of the outbreak since early July and that the number of new cases last week "dropped dramatically". The Department of Health believes the outbreak may have been caused by Fourth of July parties. LA County does have mandates in place prohibiting large gatherings of people from different households.
USC is urging members of the off-campus community to help stop the spread of COVID-19. According to Dr. Van Orman, it was not clear whether the positive cases were actually USC fraternity members because it's common for the houses to sublease rooms for the summer. She believes the outbreak is mostly over, thanking the Department of Health for their aggressive testing and contact tracing.
USC originally planned to have students back on campus this fall for in-person classes. However, the surge of cases in California caused the school to change course. USC will offer most of its undergraduate classes online in an effort to limit on-campus density. In a letter, the school informed students that only 10-20% of classes will be in-person, mostly courses that require hands-on work.
California has had its worst month of the pandemic in July. It has the highest number of positive cases in the country with over 470,000 and 197 people died because of the coronavirus on Wednesday, the state's single-day record.
Comments
comments
Connecticut Issues First $1,000 Fines to Travel Violators
The Department of Public Health of Connecticut has distributed its first $1,000 fine on Monday to two individuals who Gov. Ned Lamont said failed to follow the travel advisory for citizens who return home from states with high COVID-19 infection rates.
What We Know:
Lamont stated that the two anonymous people came back to Connecticut from being in Louisiana and Florida. Neither completed the health form needed from anyone coming from any state.
Aside from not filling out a form, one of the people did not want to quarantine for the necessary 14 days and was given an additional fine of $1,000. Lamont said a coworker had told state officials that the person was not obeying Lamont's executive order. Additionally, officials received a hint about the other person.
Lamont's chief operating officer, Josh Geballe, said the incidents happened a couple of weeks ago. One of the individuals is from Windham County, and the other is from Hartford County. For the moment, he stated, there are further investigations currently happening regarding possibly other offenders.
Geballe said in a statement that this is real and people need to obey these rules and comply since this is one of the riskiest areas for the state of Connecticut right now as people are traveling into this state, bringing the virus with them. People need to fill out the form and need to quarantine, and are expected to do that. He continued to say, "If not, there will be consequences."
Geballe stated that the information on the forms is critical in case someone tests positive and officials need to trace who they may have come in contact with. So far, more than 20,000 of the health forms had been handed in so far, with approximately 1,000 filed every day. Geballe said its significant amount of data that can be used if needed.
Lamont told reporters during his coronavirus briefing that he "hates" to do it, but they are serious and want to show people how serious they are. He continued to say that people are incredibly doing the right thing, and those who are not, please be on notice.
Comments
comments
Southeast L.A. County Becomes Epicenter of Coronavirus Resurgence, Officials Blame Young Adults
A recent analysis suggests Southeast Los Angeles County has become the epicenter for the resurgence of the coronavirus, according to the LA Times. County health data all point towards a trend of working-class Latino communities being affected the most.
What We Know:
Memorial Day marked the first major holiday of the summer and with plans to reopen states soon following, COVID-19 spread like wildfire virus throughout the workforce since then. Many communities with higher rates of poverty, crowding and many essential workers who keep the economy afloat are the hardest hit by the wave of unemployment caused by the pandemic.
As of Sunday, Los Angeles County reported nearly 1,800 new cases of COVID-19 and a dozen more deaths, pushing the county's totals over 208,500 cases and nearing 5,000 deaths. Younger residents are, unfortunately, a majority of all the new cases reported as of late. About 69% of positive cases are under the age of 50 at this point.
These statistics alone erased the regions once-promising reduction in cases, to now one of the highest rates in the country, and just under other areas of Los Angeles.
Data collected by the Times reported a county record of over 27,000 new COVID-19 cases in the region the past two months. The area now accounts for "19% of new infections, although it comprises just 12% of the countywide population."
The upward trend of spikes in infections target the younger demographic of work-classing residents, such as Latinos, regardless of rural or urban settings. It is yet another weight Southern California faces after a historic issue of pollution, healthcare accessibility, gang violence, and more.
The dispersity of the Eastside, compared to the Westside, is the east has a greater percentage of low-income, essential workers and are more subject to overcrowding. According to experts, these are all perfect ingredients for COVID-19 to thrive.
On the other hand, the Westside isn't experiencing the same troubles. Given that the Westside has always been predominantly white and more well off, the increase has not been as significant. Much of this can be credited to better access to testing and healthcare.
Comments
comments
New Zealand Faces New COVID-19 Cases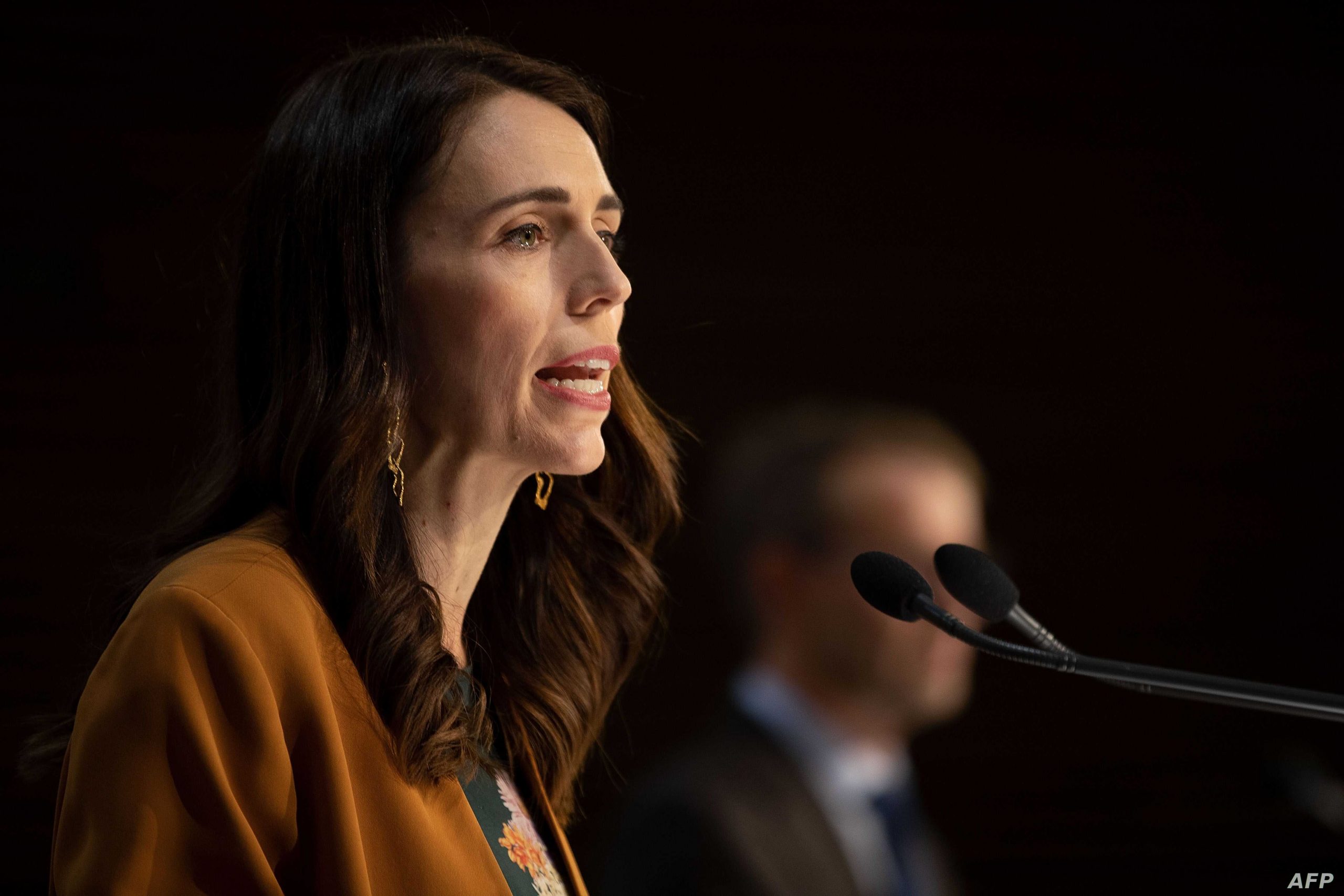 Prime Minister Jacinda Ardern made the announcement at a press conference late Tuesday night.
What We Know:
This comes just after New Zealand celebrated 100 days without transmission of new COVID-19 cases. New Zealand now has four new confirmed cases of COVID-19, and twenty-three cases are in managed isolation. All of the previous twenty-three cases are travelers who have returned home to the country.
The first new case has been identified as someone in their 50's who had not traveled out of the country. All four of the new cases are within the same family, and more than one place of business is involved. Contract tracing is currently in progress. Close contacts of those who tested positive will be asked to self-isolate for 14 days.
Starting at noon local time on Wednesday, August 12th, the city of Auckland went on level 3 lockdown until midnight on Friday, August 14th. Under level 3 restrictions, Auckland will require non-essential workers to work from home, while travel into the city is restricted to those who live in the area. The rest of New Zealand went on level 2 lockdown, which still allows people to attend work and school.
Prime Minister Ardern described the need for the restrictions.
"These three days will give us time to assess the situation, gather information, make sure we have widespread contact tracing so we can find out more about how this case arose and make decisions on how to respond to it."
Director-General of Health for New Zealand, Dr. Ashley Bloomfield, noted the need for vigilance to defeat the virus, "This case is a wake-up call against any complacency that may have set in. We cannot afford to let this virus spread."
Since the outbreak of COVID-19, New Zealand has recorded a total of 1220 cases and 22 deaths due to the virus.
Comments
comments