GOP Senators Says "Stop Being So Afraid" of In-Person Voting
In a Tuesday press conference, North Dakota Senator, Kevin Cramer (GOP), said that voters should "stop being so afraid" of in-person voting despite the current rise in COVID-19 cases.
What We Know:
When asked if he was concerned of the fear citizens may have of in-person voting and if they should be afforded, essentially, a back up plan due to the current state of the pandemic, Senator Cramer stated, "Well, my first thing would be, stop being so afraid. That would be my first bit of advice."
GOP Sen. Kevin Cramer of North Dakota tells @nancycordes that voters should "stop being so afraid" to vote in person, before suggesting that the coronavirus death toll might be inflated https://t.co/2YaaMmDurh pic.twitter.com/Tmr764mskm

— CBS News (@CBSNews) August 4, 2020
Recently, the U.S. reached a record of a coronavirus death every minute. This caused great concern over the upcoming November election, with the spotlight on mail-in ballots and the safety and security of the general election. This has been a foggy topic due to doubts that have been casted by the president regarding the security of mail-in ballots. So far, there has been no notable evidence of vote-by-mail being fraudulent in any way.
The senator did not stop there. Cramer went on to say that if the death toll is what people are afraid of, he "know[s] several where coronavirus was not the cause of death, but yet they're counted as a coronavirus death". Meanwhile, public health experts claim that it is more likely that the death toll is undercounted due to patients that may have died without being tested for the virus and due to misidentification in the beginning months of the viral pandemic.
Cramer thinks, according to the press release, that instead of subjecting the entire country to vote-by-mail we should be having discussions on how to better accommodate in-person voting to the current state of the nation. The senators suggestion: "Maybe we have a three-day election day that accommodates spreading people out."
Overall, the senator's intention was clear – remain creative to making all voting options safer for citizens despite the current pandemic. Many don't agree with the manner in which he expressed the idea, however, there are conversations to be had regarding the expansion of safety measures for in-person voting in the coming general election.
Comments
comments
Bloomberg Raises $16M to Help Ex-Felons to Vote in Florida
Former New York City Mayor, Democratic Presidential Nominee, and billionaire Michael Bloomberg has raised $16 million to help former felons in Florida pay outstanding fees and fines which will allow them to regain their right to vote ahead of the November election.
What We Know:
In 2018, Florida voters passed a measure that restored voting rights to felons once they completed their parole or probation periods, excluding any who were convicted of murder or sexual offenses. The Republican-controlled state legislature added a caveat to this new legislature and limited the new law's effect by requiring payment of all fees and fines that were part of their sentencing as restitution, leading to the potential disenfranchisement of many voters. This additional restriction was later upheld by the Supreme Court.
This new initiative combines funds raised by Bloomberg and the Florida Rights Restoration Coalition, which raised $5 million for the effort. Together, the funds have been used to pay off monetary obligations for 32,000 felons in Florida just in time for Election Day. All the individuals eligible for this payback initiative were already registered to vote, Black or Latino, and had fines and fees of less than $1500.
"The right to vote is fundamental to our democracy and no American should be denied that right," Bloomberg said in a statement. "Working together with the Florida Rights Restoration Coalition, we are determined to end disenfranchisement and the discrimination that has always driven it."
Florida is a hotly contested state in the upcoming Presidential election, with recent polls showing President Donald Trump and former Vice President Joe Biden locked in a virtual tie. Bloomberg recently pledged to spend $100 million in Florida to help Biden win the state, but this move to help pay fines is separate from that pledge.
Bloomberg raised the funds from prominent individuals and foundations, working with artist John Legend to fundraise from donors including Susan Buffett, Twitter CEO Jack Dorsey, former hedge fund manager Michael Novogratz, and Jeffrey Katzenberg.
This voting effort targets mostly Black and Latino felons in Florida who registered to vote but couldn't pay the fines when the legislation changed, populations in the past that have historically backed Democrats in larger numbers.
"Republicans & Democrats alike overwhelmingly supported this initiative in 2018, because in America, you get a second chance," said Steve Schale, political strategist and 2008 Florida state director for Barack Obama.
Earlier this year in August, Representative Val Demings of Florida (D) introduced a House bill to prohibit all states from denying federal voting rights to felons and returning citizens with prior criminal convictions, equating this move to acts of voter suppression in the past. "During dark times in our history, millions of Americans have been denied their voting rights by unconstitutional poll taxes and tests like those imposed now by the Florida GOP," she said. "I strongly support national and grassroots efforts to fulfill the intention of Amendment 4, reject GOP sabotage of that effort, and restore the voices and votes of our fellow citizens."
Other nonprofits, including LeBron James' voting rights group "More Than A Vote," have pledged funds to help pay fees for Floridians with felony convictions. According to a recent University of Florida study, 775,000 of those convicted of felonies in Florida still owe money from their convictions but do not have the financial means to pay them.
Comments
comments
Cindy McCain Endorses Joe Biden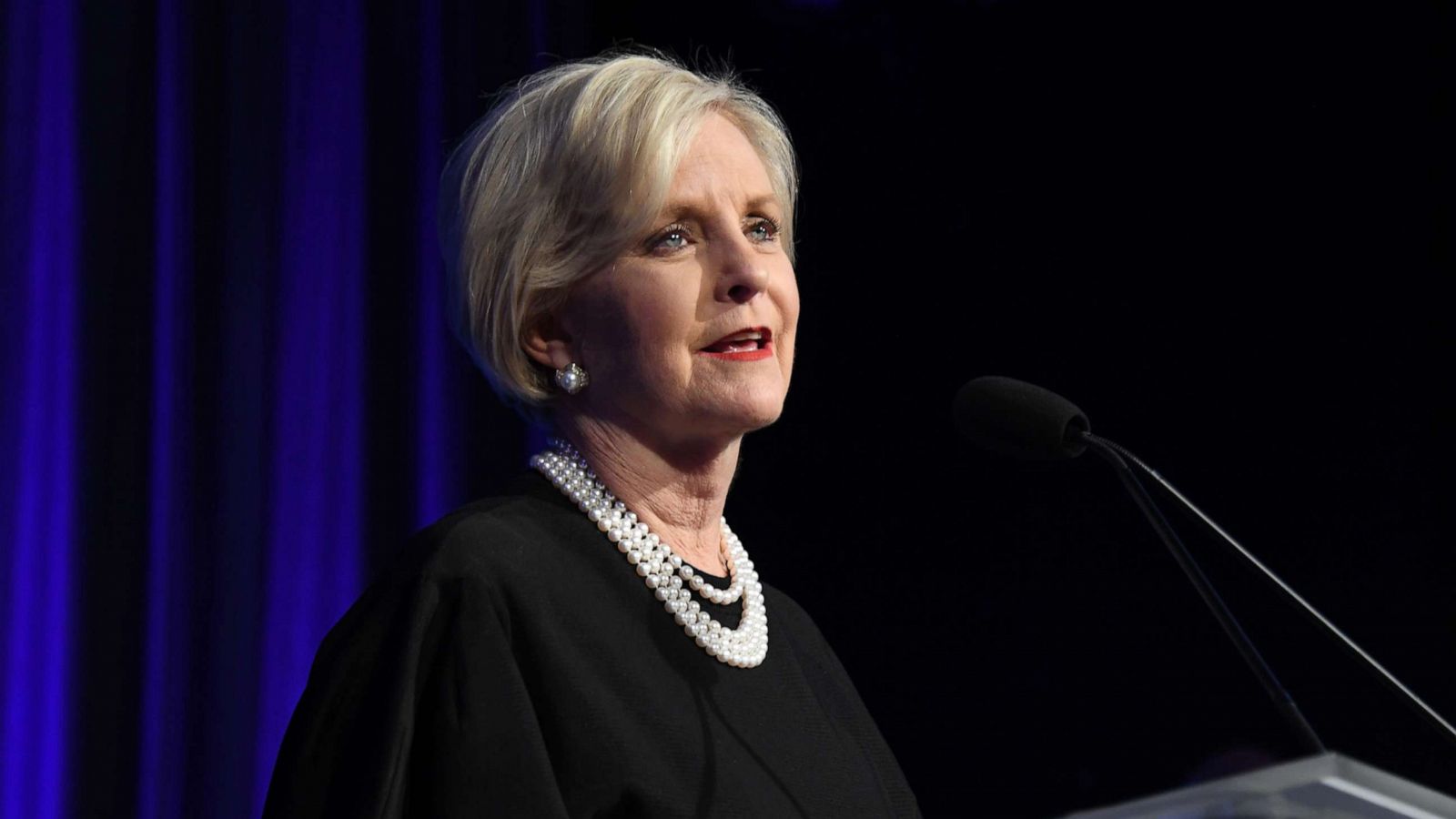 Cindy McCain, the widow of late Senator John McCain, announced her support of Joe Biden's presidential campaign on Tuesday.
What We Know:
McCain made her endorsement on Twitter. She also previously appeared in a video about Biden's relationship with her husband, which was shown at the Democratic National Convention.
My husband John lived by a code: country first. We are Republicans, yes, but Americans foremost. There's only one candidate in this race who stands up for our values as a nation, and that is @JoeBiden.

— Cindy McCain (@cindymccain) September 22, 2020
Biden replied to McCain's tweet, saying "Cindy – I'm deeply honored to have your support and your friendship. This election is bigger than any one political party. It requires all of us to come together as one America to restore the soul of the nation. Together, we'll get it done."
Biden told donors at a virtual fundraiser on Tuesday that McCain's decision to endorse him came after President Trump's comments about injured veterans and fallen soldiers being "losers" and "suckers". John McCain fought in the Vietnam War and was captured as a prisoner of war, leading to lifelong disabilities. Biden's son, Beau, and three of McCain's children also served in the military.
Part of Biden's strategy for the presidential election has been swaying moderate Republicans and independents. The Democratic Party believes that Trump's controversial comments and track record as president may be enough to turn off some Republican voters. Cindy McCain's endorsement may be key because John McCain served as the Senator for Arizona, which has emerged as a battleground state in this year's race.
John McCain was one of the few Senate Republicans who got into feuds with Trump. McCain refused to endorse Trump in the previous election and Trump made comments in 2015 saying that McCain was not a war hero and he preferred soldiers who were not captured. McCain passed away in 2018 and Trump was upset that he was not invited to the funeral, saying "I don't care about this – I didn't get a thank you."
Cindy McCain called Biden a "good and honest man" and said that their families have been close friends for many years.
Comments
comments
Today is National Voter Registration Day! Get registered!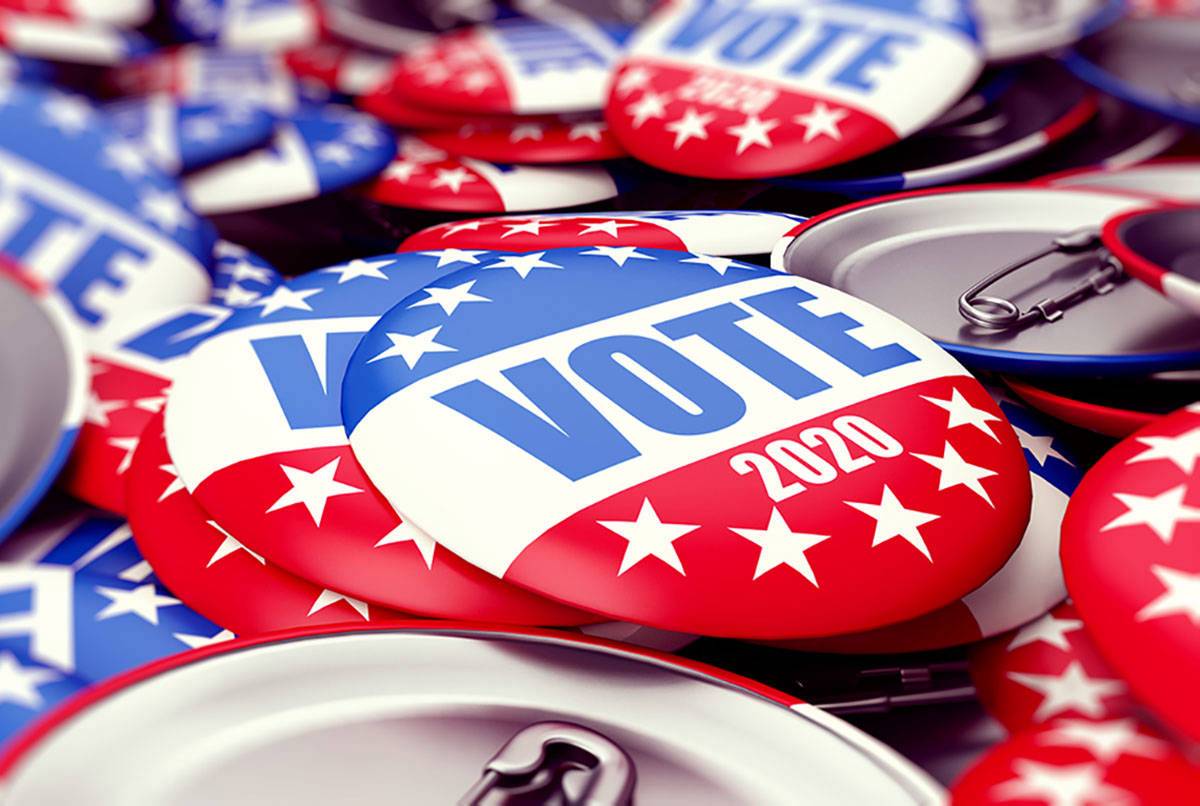 This year's election could be the most important in our nation's history! The best way to implement positive change is by taking our concerns to the voting booth and electing officials who represent our views and ideals. National Voter Registration Day is a wonderful reminder of our duty as citizens to take advantage of the democratic system.
If you haven't already, register to vote today!
At https://www.usa.gov/register-to-vote, first time registers can easily take the first step to contributing to our democracy as well as gain information on registration deadlines.
Unsure whether you're still registered? See https://www.usa.gov/confirm-voter-registration where you can easily check your registration status and learn your polling location.
Barack Obama said that we must "vote all the time, not just when it's cool, not just when it's time to elect a President, not just when you're inspired. It's your duty."
Follow the steps above to begin the process of bettering our country today!
Comments
comments