GOP Senators Says "Stop Being So Afraid" of In-Person Voting
In a Tuesday press conference, North Dakota Senator, Kevin Cramer (GOP), said that voters should "stop being so afraid" of in-person voting despite the current rise in COVID-19 cases.
What We Know:
When asked if he was concerned of the fear citizens may have of in-person voting and if they should be afforded, essentially, a back up plan due to the current state of the pandemic, Senator Cramer stated, "Well, my first thing would be, stop being so afraid. That would be my first bit of advice."
GOP Sen. Kevin Cramer of North Dakota tells @nancycordes that voters should "stop being so afraid" to vote in person, before suggesting that the coronavirus death toll might be inflated https://t.co/2YaaMmDurh pic.twitter.com/Tmr764mskm

— CBS News (@CBSNews) August 4, 2020
Recently, the U.S. reached a record of a coronavirus death every minute. This caused great concern over the upcoming November election, with the spotlight on mail-in ballots and the safety and security of the general election. This has been a foggy topic due to doubts that have been casted by the president regarding the security of mail-in ballots. So far, there has been no notable evidence of vote-by-mail being fraudulent in any way.
The senator did not stop there. Cramer went on to say that if the death toll is what people are afraid of, he "know[s] several where coronavirus was not the cause of death, but yet they're counted as a coronavirus death". Meanwhile, public health experts claim that it is more likely that the death toll is undercounted due to patients that may have died without being tested for the virus and due to misidentification in the beginning months of the viral pandemic.
Cramer thinks, according to the press release, that instead of subjecting the entire country to vote-by-mail we should be having discussions on how to better accommodate in-person voting to the current state of the nation. The senators suggestion: "Maybe we have a three-day election day that accommodates spreading people out."
Overall, the senator's intention was clear – remain creative to making all voting options safer for citizens despite the current pandemic. Many don't agree with the manner in which he expressed the idea, however, there are conversations to be had regarding the expansion of safety measures for in-person voting in the coming general election.
Comments
comments
Formal Transition Between Trump and Biden Administrations Begin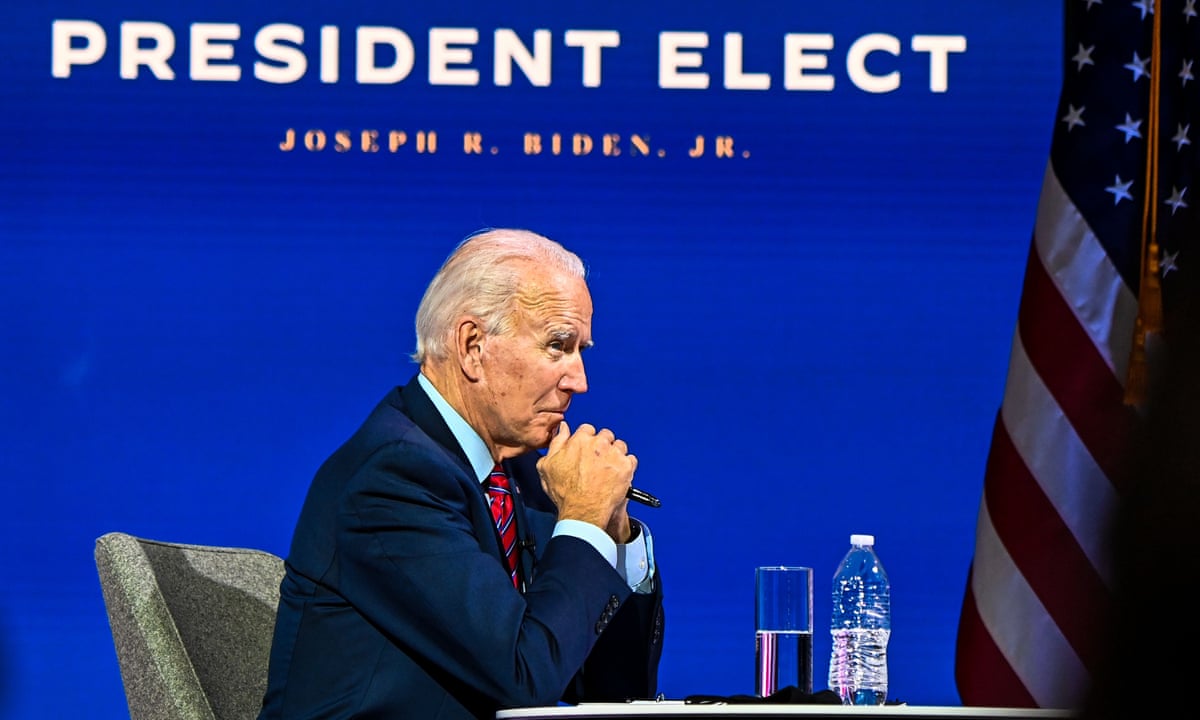 The Trump administration is ready to begin the formal transition of power to President-elect Joe Biden.
What We Know:
Emily Murphy sent a letter to the Biden team informing them that he has been ascertained as the winner of the 2020 presidential election by the General Services Administration. This will give the Biden transition team access to the necessary federal agencies and funding.
Although President Trump has not formally conceded the election to President-elect Biden, the GSA ascertainment is the first step in the peaceful transition of power. Trump tweeted some mixed messages over the past couple of days, recommending that the GSA and his team move forward with "initial protocols," but also not conceding and even saying that the GSA ascertainment does not decide the presidency.
…fight, and I believe we will prevail! Nevertheless, in the best interest of our Country, I am recommending that Emily and her team do what needs to be done with regard to initial protocols, and have told my team to do the same.

— Donald J. Trump (@realDonaldTrump) November 23, 2020
Murphy said that she came to her decision independently and was not directed by the president. "I was never directly or indirectly pressured by any Executive Branch official — including those who work at the White House or GSA — with regard to the substance or timing of my decision. To be clear, I did not receive any direction to delay my determination," said Murphy.
The Biden team had already begun the preparations for his presidency, well before the GSA ascertainment. Biden had already assembled a team for the pandemic response and announced several Cabinet picks.


Remember, the GSA has been terrific, and Emily Murphy has done a great job, but the GSA does not determine who the next President of the United States will be.

— Donald J. Trump (@realDonaldTrump) November 24, 2020

The delay in ascertainment was detrimental for the Biden transition because it meant that they could not contact federal agencies, use government funding, or get access to Covid-19 data and vaccine distribution plans. They could not even get federal background checks on the White House staff and Cabinet appointments.
The transition process's formal beginning is a crucial and necessary step for the incoming administration, especially for their coronavirus response. The US is already well past 12 million confirmed cases and nearing 260,000 deaths.
Comments
comments
Georgia's Secretary of State Goes on Facebook Fact-Checking Spree Over Trump's Misinformation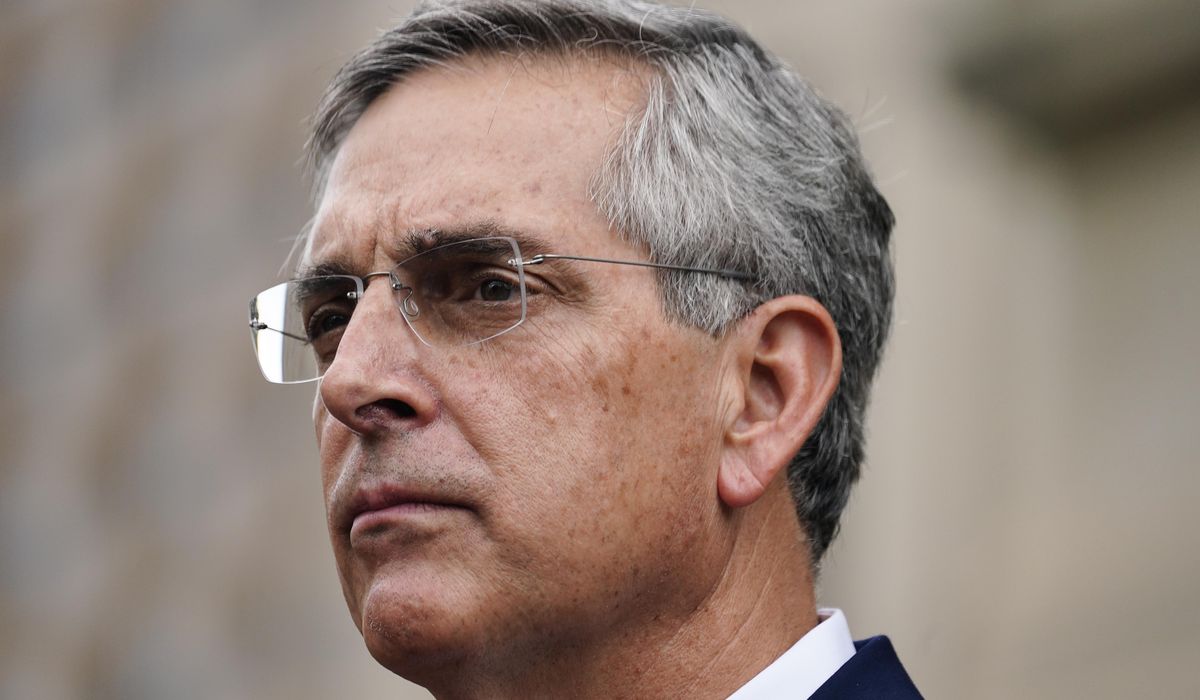 Georgia Secretary of State Brad Raffensperger took to Facebook in a series of posts to fact-check Trump's misinformation about the election.
What We Know:
Over the weekend, Trump falsely tweeted, "The Consent Decree signed by the Georgia Secretary of State, with the approval of Governor @BrianKempGA, at the urging of @staceyabrams, makes it impossible to check & match signatures on ballots and envelopes, etc. They knew they were going to cheat. Must expose real signatures!"
Raffensberg promptly shared a link on his Facebook page from the Associated Press fact-checking Trump's tweet. AP News informed readers that there is nothing within the legal settlement that keeps Georgia election officials from checking signatures. Their website explains the signed consent decree focuses on the lack of standards statewide for assessing signatures on absentee ballot envelopes.
Absentee ballots requested on a paper application must be signed. The signature is compared by election officials to the signature in the voter's registration system before the ballot is sent to the voter. Once the ballot returns, the obligatory signature on the outside of the envelope is compared to the signature in the voter registration file. The entire process is detailed in the consent decree, which was signed in March.
Accompanying the link, the GOP Secretary of State added to the opposition of Trump's tweet stating, "The State of Georgia strengthened signature match this year." He also advised that election officials were provided with signature match training from the Georgia Bureau of Investigation. They were also required to confirm the signature match twice before casting the ballot. Finally, they generated an online portal for absentee ballots that checked and confirmed the voter's driver's licenses. He proceeded to say Georgia voters cast their ballots in secret to avoid intimidation from political parties and candidates to change their votes. The post ended with him "upholding their duty to protect the integrity of the vote."
In another post, Raffensperger wrote, "The state of Georgia has had no excuse absentee ballots since 2005—". No excuse absentee voting means any voter is permitted to request a mail ballot without supplying an excuse. "Only those who request a ballot can vote absentee", he continued. He attached a screenshot below of a tweet from Trump in July saying that absentee ballots are fine because there is a precise process one must go through to get voting privilege, but mail-in ballots were not. He insinuated 20% fraudulent ballots due to mail-ins and a rigged election.
Collectively, Georgia's Secretary of State made about seven posts on his Facebook page in rebuttal to Trump's misinforming tweet. He disclosed that his office received multiple requests to match ballots to voters and expose how Georgians voted. "Georgia voters deserve to vote without intimidation," he wrote, emphasizing his stance in valuing truth and integrity. He also noted that the first thing he did as Secretary of State was push legislation that banned absentee ballot harvesting. Raffensperger included that for the first time since 2005, he and his team secured and strengthened absentee voting. He shared more screenshots of Trump advocating for absentee ballots while shutting down mail-in votes as well.
In the final post of his debunking series, Raffernsperger called out U.S. Representative Doug Collins as a "failed candidate" and liar. This comes days after Collins said the Secretary of State's team was responsible for the necessary recount in Georgia.
Comments
comments
Virginia Professor Resigns After Facebook Post Calls Biden Supporters Anti-Christian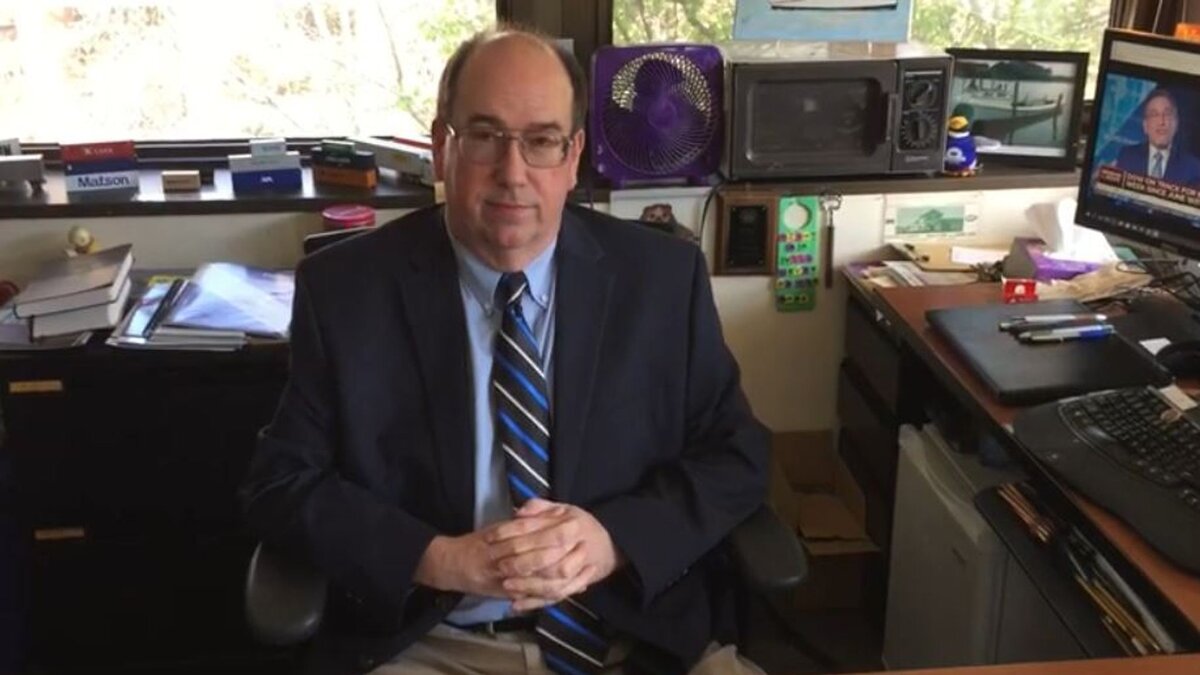 A Virginia college educator quit, officials said Monday, after he wrote on social media that President-elect Joe Biden supporters are "ignorant, anti-American and anti-Christian."
What We Know:
Virginia Wesleyan University Campus, a private liberal arts school in Virginia Beach, stated that Paul Ewell, management, business, and economics professor, had quit. He had earlier stepped down as dean of Virginia Wesleyan's Global Campus.
In the now-deleted FB post, Ewell wrote, "If you were ignorant anti-American and anti-Christian enough to vote for Biden, I really don't want to be your social friend on social media. I wouldn't hang out with you in real life, I don't want to hang out with you virtually either. You have corrupted the election. You have corrupted our youth. You have corrupted our country. I have standards, and you don't meet them. Please remove yourself."
President Donald Trump increased Ewell's remarks when he retweeted a story about the professor where the "ignorant, anti-American, and anti-Christian" comments were in the original post. The president called the description "Progress!"
Progress! https://t.co/K0NrpChXuI

— Donald J. Trump (@realDonaldTrump) November 15, 2020
Ewell stated earlier to Wavy, "I have many Democrat friends, and I want to apologize for saying that I didn't want to be friends with them and for calling them names," he told the station. "I am genuinely sorry for letting my anger get the best of me."
Regarding the post, the University issued a statement just days afterward, saying, "These views and opinions are expressly the individual's own. Civic engagement and religious freedom are at the core of the University's values, and we remain an inclusive and caring community that empowers meaningful relationships through listening, understanding, and communication."
Ewell stated to Wavy, he wrote the post in anger and that he regrets that he had set a poor example in that post of what a Christian should be.
Comments
comments