Trump Signs Executive Orders on Potential Coronavirus Economic Relief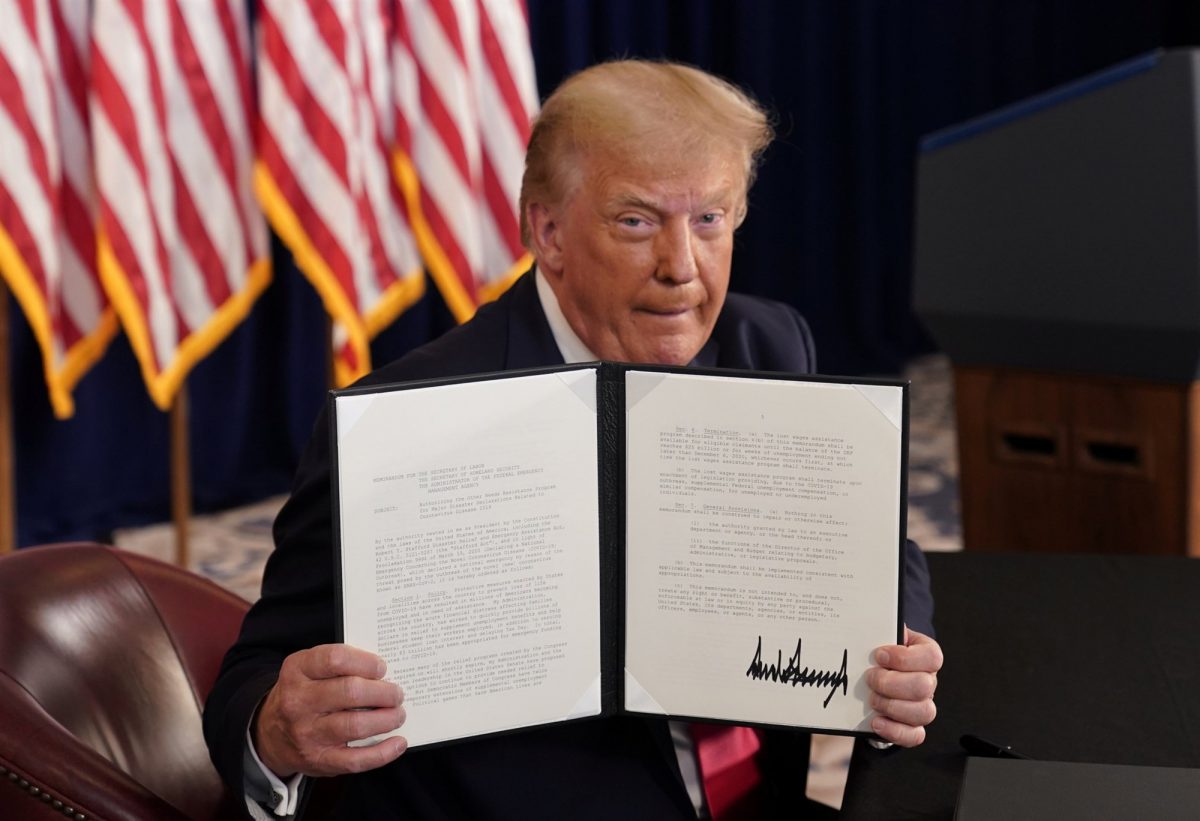 After what was described by both Republicans and Democrats as an "unproductive meeting," Trump has signed four executive orders potentially aiding in Coronavirus relief. The orders aim to temporarily extend unemployment aid and provide eviction protections.
What We Know:
Meetings regarding the next Coronavirus relief package, the HEROES Act, have been ongoing for the last two months. Conversations have been unable to produce a new relief package, one many Americans need as the first wave of benefits from the CARES Act expired on July 30th. "Through these four actions, my administration will provide immediate and vital relief to Americans struggling in this difficult time," stated Trump.
Here are the focuses of the four executive orders:
Federal Unemployment Benefits Extension
Payroll Tax Suspension
Eviction Moratorium Extension
Student Loan Assistance
Federal Unemployment Benefits Extension
The first executive order aims to provide $400 weekly in aid for millions of citizens who's $600 weekly benefits expired at the end of July. Trump states that at least a percentage of the money would be paid by states, many of which have already dealt with major budget cuts and shortfalls. Governors have pleaded with Congress for additional aid.
However, according to an unemployment insurance expert, Michele Evermore, "States cannot pay unemployment insurance benefits in a way that has not been authorized by Congress through enactment of legislation. By definition, states' administration of unemployment insurance must conform to federal law — and there is no federal law on the books allowing for an additional sum."
Payroll Tax Suspension
Another order seeks to defer payroll tax payments from August 1, retroactively, through December for people who earn less than $100,000. The president further claimed that if he was re-elected, he would "terminate" the tax. US payroll tax funds Social Security and Medicare benefits, there was no guidance on what would happen to those programs without it.
Eviction Moratorium Extension
The eviction moratorium provided in the CARES Act provided protections to those living in buildings with mortgages guaranteed by the federal government. The third order would potentially extend these protections and offer assistance to renters and landlords. Unfortunately, no further details were provided on this.
Student Loan Assistance
One protection from the CARES Act set to expire on September 30th of this year is the 0% interest rate on student loan payments. The final order would extend this administrative forbearance through the end of 2020.
According to Bureau of Labor Statistics, the unemployment rate decreased to 10.2% with the number of unemployed Americans falling by 1.4 million. Despite this, the overall unemployment rate is up by 6.7%, equating to approximately 10.6 million Americans.
The United States currently ranks #1 globally in Coronavirus cases with over 4.9 million confirmed cases and over 161,000 deaths as of the time this article was written. For context, the second highest globally is Brazil with over 2.9 million confirmed cases and just over 100,000 deaths. India ranks third at just over 2 million cases and over 42,000 deaths.
Details were not provided and it remains unclear what, if any, authority Trump has to act on his own to release or redirect funds. With no clear guidance on when these orders would take effect for the many Americans waiting, Trump stated if negotiations are still stalled by the end of the coming week, these orders will possibly take effect then.
Comments
comments
Viral TikToks Offer Firsthand Accounts of Vaccine Trials, Debunk Misinformation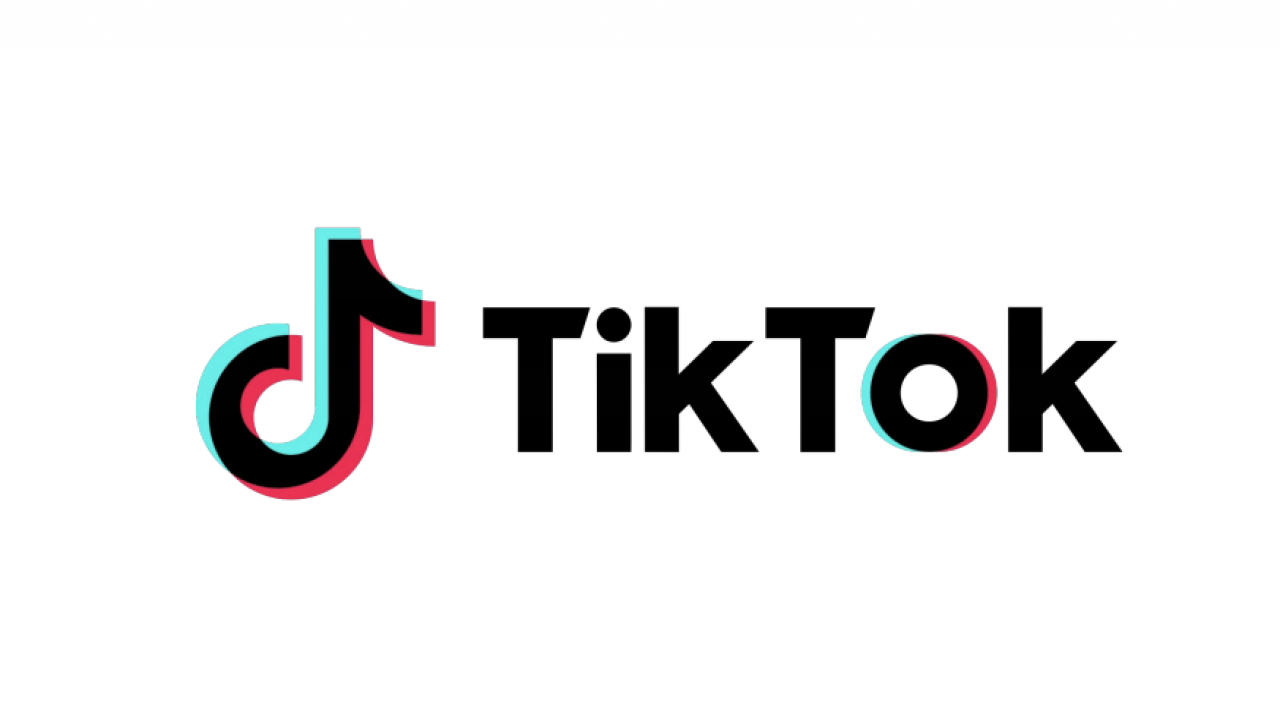 As we come closer to a coronavirus vaccine, TikTok users have come to share their experience with the vaccine trial. 
What We Know 
The AstraZeneca Covid-19 vaccine trial has begun, and participants have taken to social media platform TikTok to share their experience. 

One of whom, Ashely Locke, started the trial on November 16th in Nashville Tennessee. She

posted

 about her experience, and the post has over 2.8 million views as of Tuesday. 

In an 

interview 

with NBC News, she discussed her involvement with the trial, "I've seen people post TikToks about different journeys they're having, like weight-loss journeys or moving to a new school and things like that, so I was, like, this vaccine trial is an interesting thing. I'll post about that," 

Another TikTok User Kate Bredbenner is a doctor of biomedical sciences focusing on biophysics 

posted

 on TikTok. In the post, she explains how the vaccine differs from previous vaccines we've seen.
After going viral, Bredbenner experienced overwhelmingly positive comments, many genuinely curious about the vaccine. Bredbenner discussed with NBC on her comments, "It makes me feel so good. People are genuinely having real conversations, and people are asking questions, and I think that's kind of magic."  

Several users have gone viral for their videos about the vaccine, and the hashtag #CovidVaccine has over 41 million views. TikTok serves as a way to communicate this information to a younger audience in a format they're familiar with using. These users have been flooded with comments asking questions about the vaccine. 

The viral TikToks has helped audiences make decisions on the vaccine and debunk misinformation, such as the government using the vaccine as a way to microchip people. 
The vaccine trials will run going into 2021, but it doesn't seem like TikTok users will slow down updating their audiences. 
Comments
comments
Merriam-Webster's Word of the Year: 'Pandemic'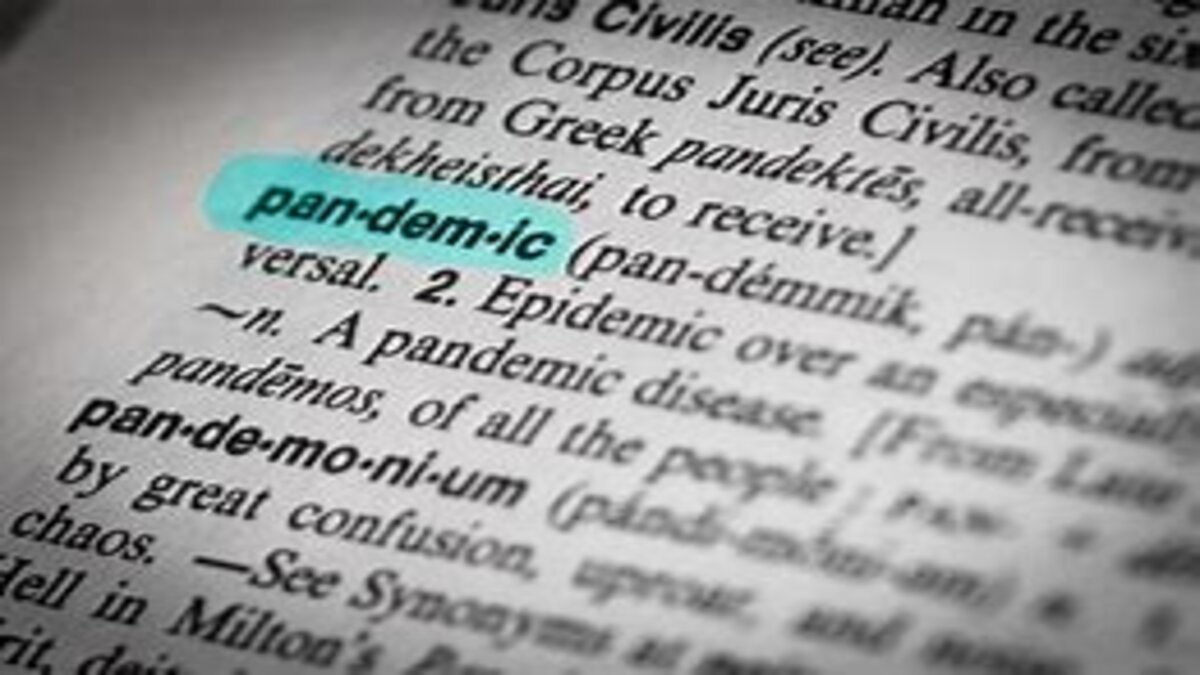 The Word of the Year has been determined, and it's rather interesting. Not only are we still in the middle of it, but this pandemic has yet to have an ending date.
What We Know:
Merriam-Webster announced on Monday that its Word of the Year would be "pandemic." According to the publishing company, the first big spike for people looking up the word "pandemic" happened on Feb. 3, the same day that the first COVID-19 patient was released from a Seattle hospital. Based on the searches of the word from last year, it skyrocketed to well over 1500%.
The editor at large for Merriam-Webster, Peter Sokolowski, stated to The Associated Press that it "probably isn't a big shock." According to the New York Post, a pandemic is defined by the dictionary as an outbreak of a disease that occurs over a wide geographic area, such as multiple countries or continents. It typically affects a significant proportion of the population when it's in the noun form. There were surges in online searches for the word due to people wanting to get a better understanding of what was going on.
The company said that the single largest spike in searches for the word "pandemic" happened, not unsurprisingly, on March 11th when the World Health Organization officially declared "COVID-19 can be characterized as a pandemic." That same day, Sokolowski said, searches for the word were 115,806 percent higher than on the same date last year.
Some of the other words that were in the top ten for the word of the year were coronavirus, defund, mamba, Kraken, quarantine, antebellum, schadenfreude, asymptomatic, irregardless, icon, and malarkey. The words icon and mamba both had spiked after the deaths of John Lewis, Ruth Bader Ginsburg, and Kobe Bryant.
The word pandemic definitely represents what this year was all about. Out of those ten, all of them are great runner ups for the word of the year. Maybe next time.
Comments
comments
NFL Fines Saints And Patriots For Covid-19 Violations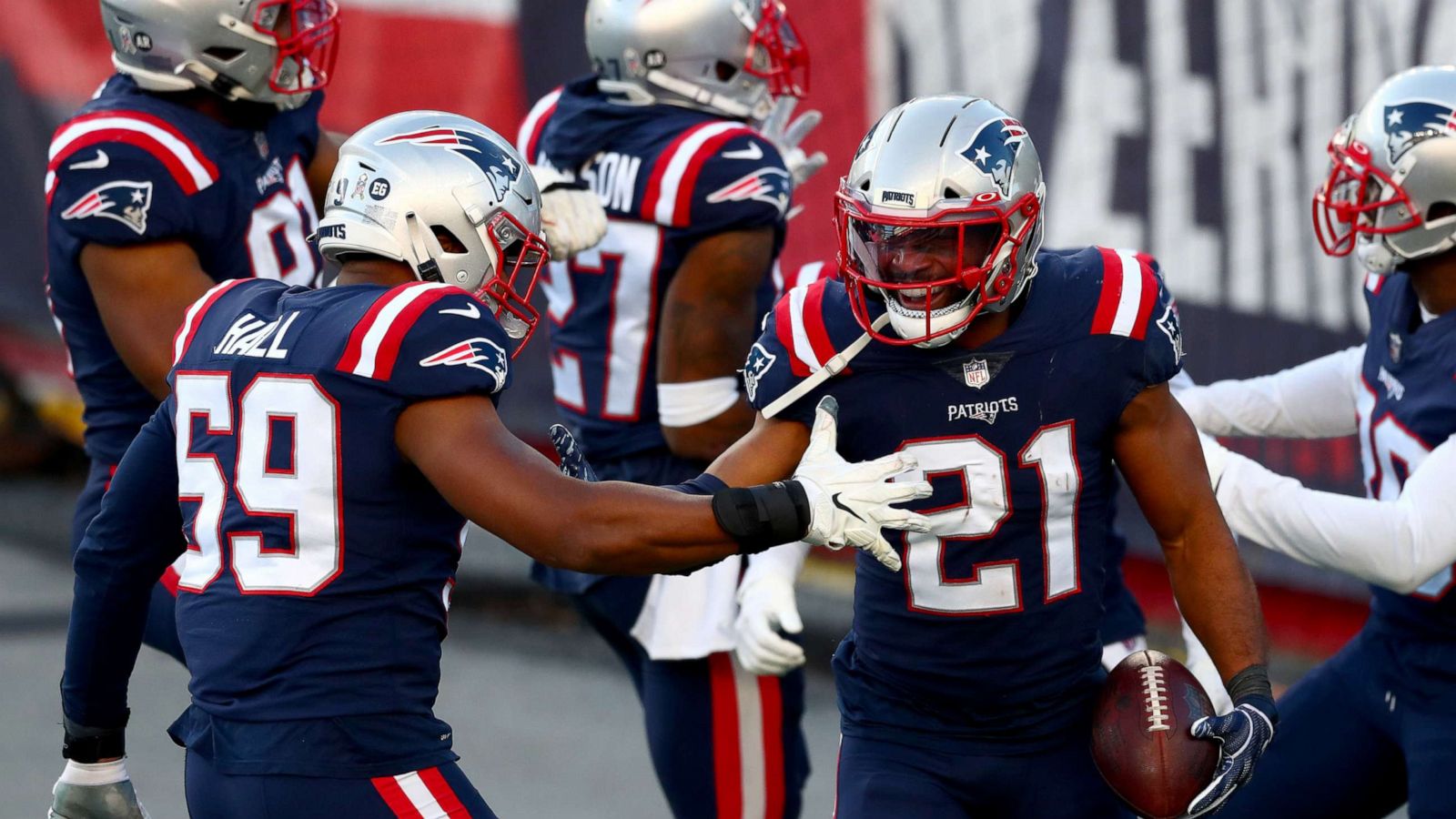 The New England Patriots and New Orleans Saints have been ordered to pay major fines for Covid-19 protocol violations.
What We Know:
The NFL fined the Saints $500,000 after the team posted a video on social media showing unmasked players celebrating their Week 9 win over the Tampa Bay Buccaneers. In addition to the fine, the NFL is also taking away a seventh-round draft pick for the violation.
The steep fine and loss of draft pick stemmed from the Saints having multiple Covid-19 violations and warnings. The team was fined $350,000 back in September after head coach Sean Payton was seen without a face mask during a game. Payton tested positive for coronavirus in March. Payton responded to the fine by saying "It's something we're just going to have to remind ourselves to do."
The Patriots were also fined $350,000 for violations related to the positive tests of several of their players. Patriots QB Cam Newton tested positive for coronavirus in early October. Although he did not play in their October 4 game against the Kansas City Chiefs, 20 teammates and staff members who had been in contact with him flew out for the game. Just after the game, CB Stephon Gilmore also tested positive.
The NFL is also investigating the Baltimore Ravens and Denver Broncos for Covid-19 violations. The two were supposed to play on Thanksgiving Day, but the game was postponed after 19 members from the Ravens tested positive, including QB Lamar Jackson.
Broncos QB Jeff Driskel also tested positive for coronavirus before Thanksgiving and the team apparently had a meeting with all of their quarterbacks without masks just after Driskel contracted the virus. The other players in the meeting allegedly took off their tracking devices which are meant to help with contact tracing.
The whole debacle led to the Broncos entering their Sunday night game against the Saints without a quarterback. They had to play wide receiver Kendall Hinton at QB to avoid a forfeit and lost 31-3. Broncos head coach Vic Fangio was also fined earlier this season for not wearing a face mask.
Dr. Allen Sills, chief medical officer for the NFL, expects the situation to get harder because of how rapidly the virus is spreading across the country.
Comments
comments