MO Progressive Democrat Cori Bush Beats 10-term Incumbent William Lacy Clay in Primary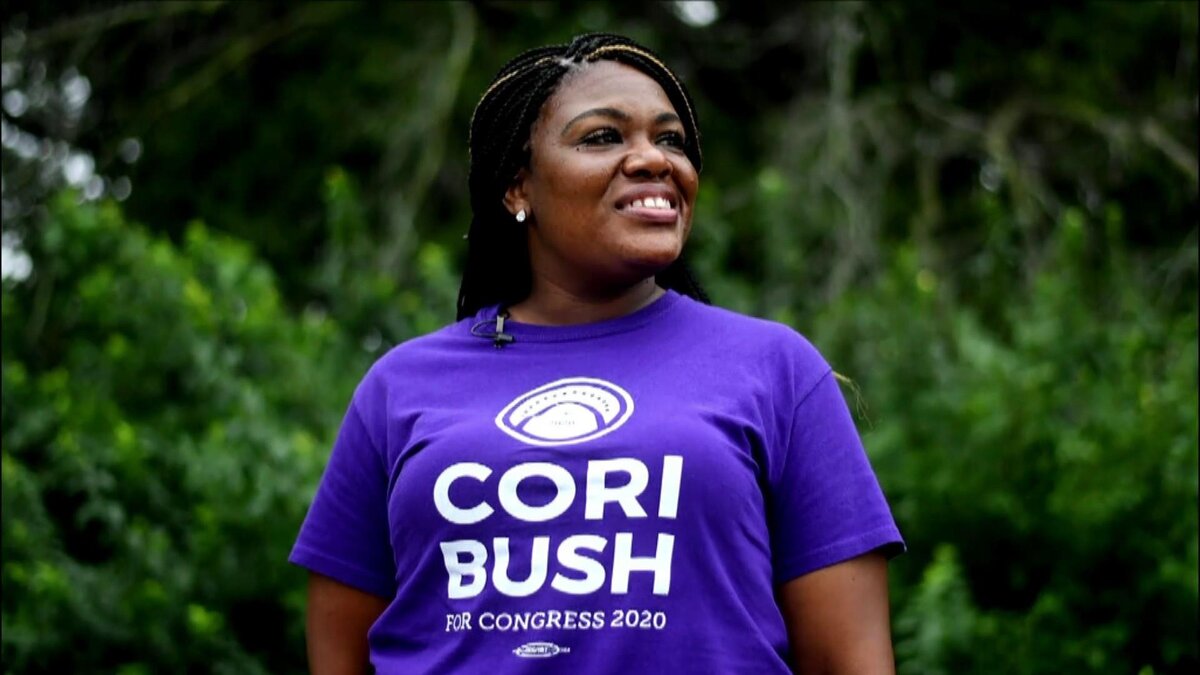 Democrat Cori Bush, claimed victory over Rep. William Lacy Clay Tuesday in Missouri's Democratic primary. This marks the end of a political dynasty that stood for nearly half a century.
What We Know:
The politician's triumph was in lieu of a 2018 rematch when she failed to take advantage of a prominent wave of Democratic supporters in the country, which would have heavily favored new political candidates such as Rep. Alexandria Ocasio-Cortez.
Bush was once a formerly homeless woman who organized protests in light of the now infamous, fatal shooting of a Michael Brown in Ferguson, Missouri, back in 2014.
During this election, a bulk of Bush's support came from the current state of the country. Protests over the death of George Floyd, Breonna Taylor, and increasing social tension finally pushed her over the edge.
BREAKING: Justice Democrat & Black Lives Matter organizer @CoriBush defeated a corporate-backed political dynasty in #MO01.

From the Bronx to St. Louis, the Squad is here to stay, and it's still growing. pic.twitter.com/ogMU5Djx6Z

— Justice Democrats (@justicedems) August 5, 2020
The 44-year-old also had solid backing from political action committee Justice Democrats and Fight Corporate Monopolies this election. She also campaigned for Vermont Sen. Bernie Sanders, who actually endorsed Bush earlier this year, during his presidential bid.
According to the Bush's campaign spokeswoman, Keenan Korth, voters in the district were simply "galvanized" by the outcome, and rightfully so.
"They're ready to turn the page on decades of failed leadership," Korth stated.
This primary win will guarantee Bush a seat in Congress, representing a predominantly Democratic St. Louis area. This same Congressional District has been represented by the Clay bloodline for nearly half a century. Bill Clay served 32 years before at the start of the millennium, then followed William Lacy Clay, who took his place in 2000 and was only remove up until now.
This election has seen a record number of black women candidates running for congress, so Bush is no exception. She is the first black woman to win the seat and first female overall, to be a representative for the House district.
Comments
comments
Today is National Voter Registration Day! Get registered!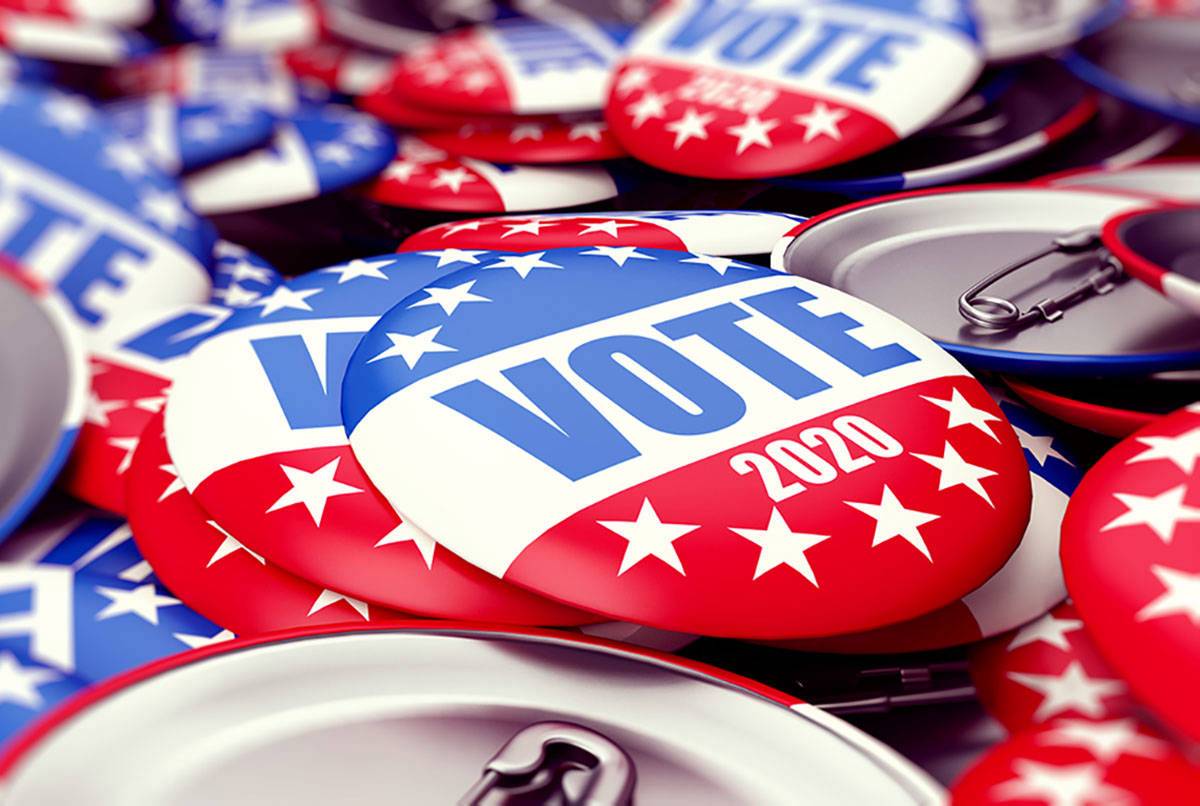 This year's election could be the most important in our nation's history! The best way to implement positive change is by taking our concerns to the voting booth and electing officials who represent our views and ideals. National Voter Registration Day is a wonderful reminder of our duty as citizens to take advantage of the democratic system.
If you haven't already, register to vote today!
At https://www.usa.gov/register-to-vote, first time registers can easily take the first step to contributing to our democracy as well as gain information on registration deadlines.
Unsure whether you're still registered? See https://www.usa.gov/confirm-voter-registration where you can easily check your registration status and learn your polling location.
Barack Obama said that we must "vote all the time, not just when it's cool, not just when it's time to elect a President, not just when you're inspired. It's your duty."
Follow the steps above to begin the process of bettering our country today!
Comments
comments
Foot Locker Stores Will Turn Into Voter Registration Sites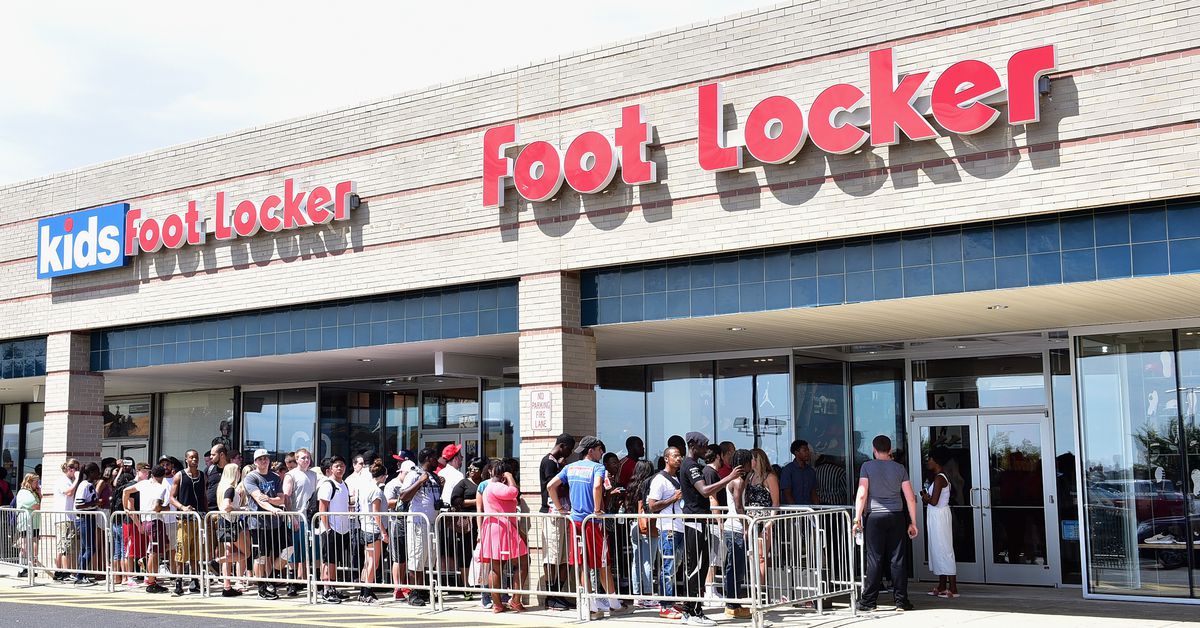 Starting on September 22, all Foot Locker-owned stores in the U.S will become temporary voter registration sites in an effort to increase youth voter turnout at the election this November.
What We Know:
The registration sites will include all Foot Locker stores, including Kids Foot Locker, Lady Foot Locker, Champs Sports, and Footaction locations. With more than 2,000 locations, each of the company's stores will house a kiosk with a special website where visitors can register to vote, check their voter status, or sign up for election reminders. The company has also launched a voter registration portal on its website.
Foot Locker said the new initiative is geared toward the more than 4 million young Americans who will become eligible to vote for the first time in this November election. The company said its effort will target 18 to 24-year-old customers, which is 4.3 million of the retailer's Instagram followers.
Civic group leaders recently shared with CBS News that the coronavirus pandemic has forced them to come up with new ways to reach young voters. In years past, volunteers would typically target college campuses, concerts, and festivals, but with those activities suspended due to the pandemic, groups are forced to now use digital platforms. 
CEO Richard Johnson said the project, run in partnership with the nonprofit Rock the Vote, is an effort to "educate and amplify the voices of today's youth."
"In a year marked with such uncertainty, amid a pandemic and social unrest, our country's future — and our collective role in shaping it — has never been more important," Johnson said in a statement. "At Foot Locker, our mission is to inspire and empower youth culture, so partnering with Rock the Vote was a natural fit to help educate and amplify the voices of today's youth."
Other venues across the country that are not typically used as polling places or for voter registration are also opening their doors to help increase voter turnout on Election Day. The NBA's Houston Rockets will use their arena, the Toyota Center, for a registration drive this month and Arrowhead Stadium, home field for the NFL's Kansas City Chiefs, will become a polling place November 3.
Foot Locker has also pledged to make it easy for their employees to vote on Election Day by giving them a flexible work schedule that will allow them the time to vote.
Comments
comments
Eric Trump to Comply with New York AG's Subpoena Only after Election Day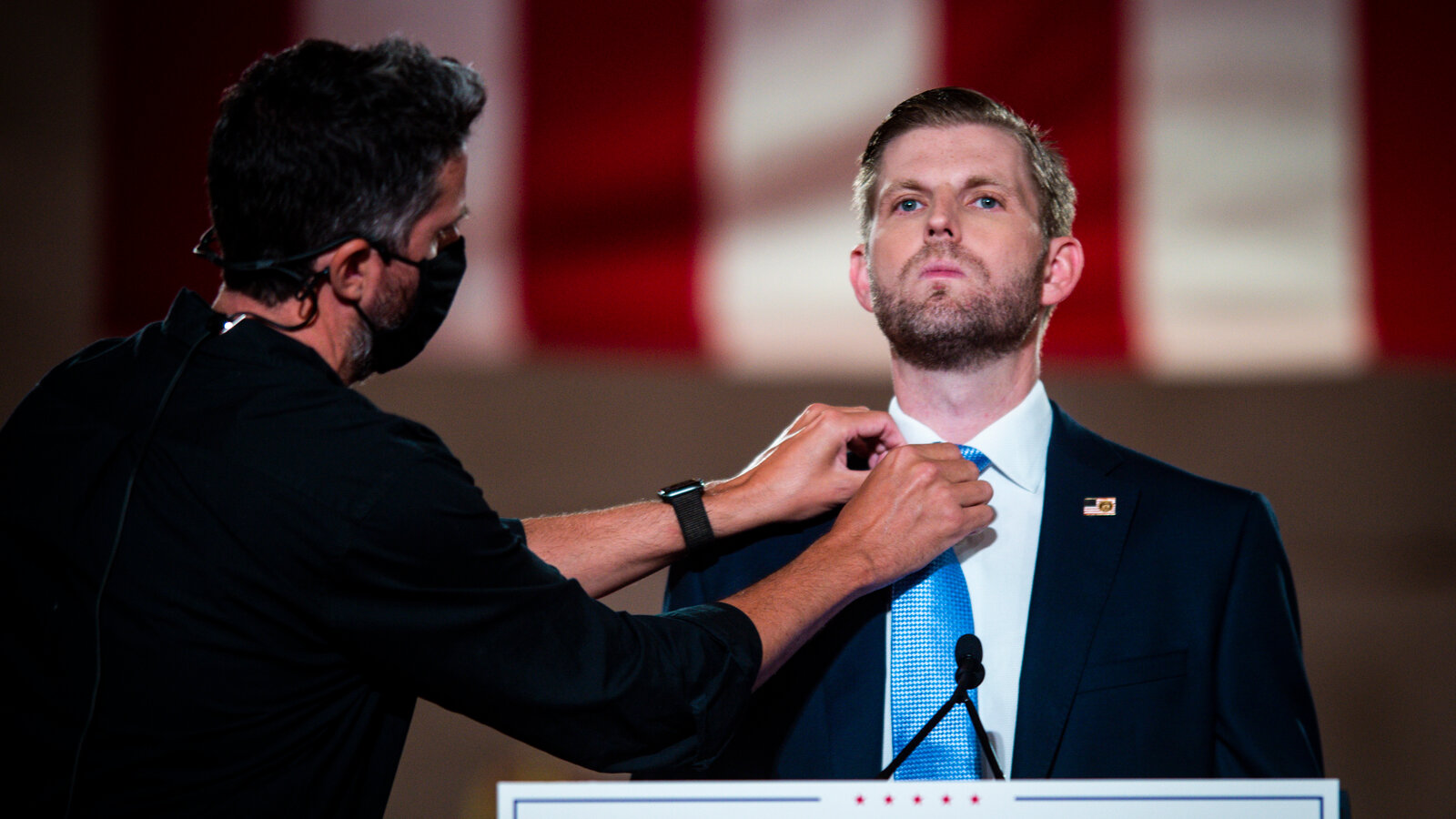 The president's son, Eric Trump, has come out and said he will finally be willing to comply with a subpoena from the New York Attorney General's office's probe of the Trump Organization issued by Attorney General Letitia James. The only condition is that it would have to be done after the U.S general election.
What We Know:
According to a Thursday court filing, the chosen timeframe after the upcoming presidential election aims to avoid "any appearance of politicizing" the process. Eric Trump's attorneys also explained that he is willing to appear and gave several dates to proceed after the Nov. 3rd election. They noted that one of the main reasons was simply because of Eric Trump's "extreme travel schedule and related unavailability".
"In this regard, we note that the OAG investigation has been ongoing for approximately 18 months and that additional examinations are scheduled in October 2020 for certain other individuals," stated the filing.
To confirm Eric's claims, the filing elaborated how "given all the circumstances and the fact that counsel's requested dates are, for all practical purposes, just 30 days after other scheduled depositions, and given the importance of avoiding any appearance of politicizing the investigatory process".
Just last month, James reportedly urged a judge to force Eric Trump, along with the Trump Organization, to comply with subpoenas in an effort to carry on with the office's investigation of President Trump. A related investigation is looking into alleged illegal inflation of his assets to reap loans and appeal to investors. "No one is above the law, period," responded James to the Thursday filing.
NEWS: Eric Trump says he's willing to be interviewed by the New York AG's office but not until after election

— Ana Cabrera (@AnaCabrera) September 17, 2020
That same month, James also accused Eric Trump of refusing to comply with a subpoena for his testimony. According to NBC News, she alleged that the Trump Organization and its lawyers were setting a motion that would "shield thousands of documents from investigators".
The attorney general went on to say in a statement that "we cannot comment on the particular steps we're taking on specific litigation," but she made it clear that they wouldn't allow any outside force control have the investigation moves forward or allow anyone to "evade a lawful subpoena".
The related investigation opened by the New York attorney general last year followed President Trump's former attorney Michael Cohen, who testified to Congress that the president tampered with financial statements in order to benefit from better insurance rates, loans, and tax breaks.
Comments
comments