FBI Join Search to Find Georgia Woman Whose Toddler was Found Wandering In A Florida Parking Lot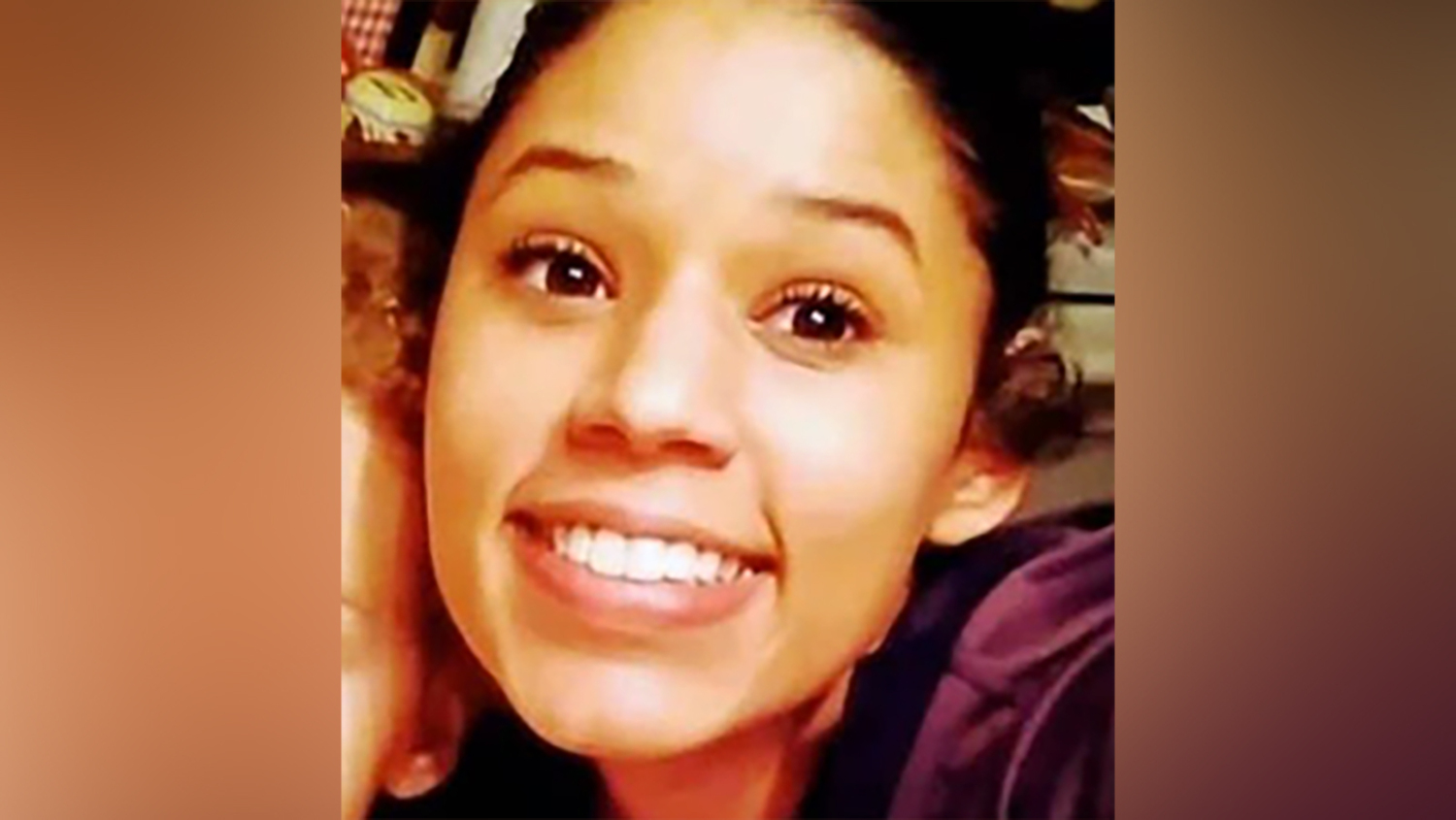 The FBI is now assisting in the search for a missing Georgia mother whose toddler was found wandering in an apartment complex. The bureau is "providing assistance to local enforcement," spokesman James Marshall told CNN in a statement.
What We Know:
Leila Cavett, 21, from Dawsonville, Georgia, was last seen in Hollywood, Florida, on July 25 in the parking lot of a Walmart with a man, according to Javaron Buckley, an attorney hired by the Cavett family. 

Her son Kamydn, 2, was found wandering barefoot in the parking lot of an apartment complex in a t-shirt and diaper a couple of miles from the Walmart. Two residents saw the toddler, notified the police, and took care of him until the authorities arrived.

Law enforcement found Cavett's white mid-to-late 90s Silverado 3500 pickup truck at a Walmart parking lot three days later with no signs of the young woman,

according

to the Miramar police's Facebook page.
Due to recent developments into the investigation of Leila Cavett's disappearance, @HollywoodFLPD will be the lead agency continuing the search for her. #MiramarPD will provide assistance, if needed. Media requests/inquiries should be directed to Hollywood PD. #FindLeila #Missing pic.twitter.com/6FB5U3W3ub

— Miramar Police (@MiramarPD) July 29, 2020
Cavett's father, Curtis Cavett, told

NBC South Florida that he went through his daughter's social media posts and he thinks his daughter may have been planning to meet someone she met on an online dating site.

"It's on her Facebook. I have to meet with detectives tomorrow so we can see if we can go into her messages on her Facebook," Curtis Cavett said.
Leila is originally from Alabama but was living in Georgia. Her family said she did not mention she was traveling out of town and they had no idea why the young woman drove down to Florida. They found out she was missing when Kamydn appeared on the news as an unidentified lost child.
Her family, who lives in Alabama, traveled to Florida this week to aid in the search and to obtain custody of Kamydn. The toddler is currently in the custody of Florida foster care.
"I want to let her know, 'listen, I love you. I'm here on the ground, me and my team is here searching for you,'" Curtis Cavett said.
Anyone with information about Leila Cavett's whereabouts is asked to call Broward Crime Stoppers at 954-493-TIPS. Tipsters can email or text to hollywoodpdtips@hollywoodfl.org.
Comments
comments
Eric Trump to Comply with New York AG's Subpoena Only after Election Day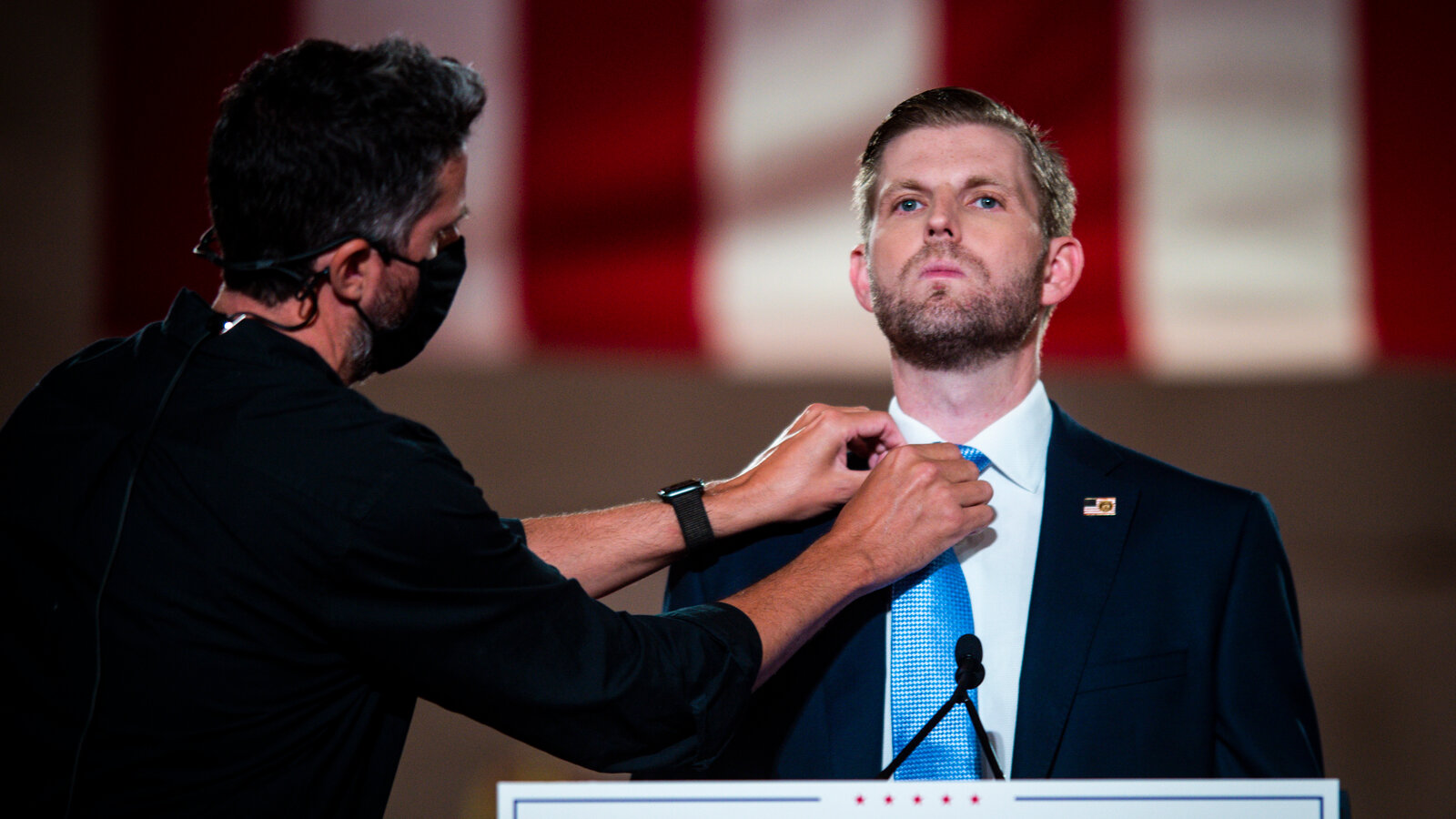 The president's son, Eric Trump, has come out and said he will finally be willing to comply with a subpoena from the New York Attorney General's office's probe of the Trump Organization issued by Attorney General Letitia James. The only condition is that it would have to be done after the U.S general election.
What We Know:
According to a Thursday court filing, the chosen timeframe after the upcoming presidential election aims to avoid "any appearance of politicizing" the process. Eric Trump's attorneys also explained that he is willing to appear and gave several dates to proceed after the Nov. 3rd election. They noted that one of the main reasons was simply because of Eric Trump's "extreme travel schedule and related unavailability".
"In this regard, we note that the OAG investigation has been ongoing for approximately 18 months and that additional examinations are scheduled in October 2020 for certain other individuals," stated the filing.
To confirm Eric's claims, the filing elaborated how "given all the circumstances and the fact that counsel's requested dates are, for all practical purposes, just 30 days after other scheduled depositions, and given the importance of avoiding any appearance of politicizing the investigatory process".
Just last month, James reportedly urged a judge to force Eric Trump, along with the Trump Organization, to comply with subpoenas in an effort to carry on with the office's investigation of President Trump. A related investigation is looking into alleged illegal inflation of his assets to reap loans and appeal to investors. "No one is above the law, period," responded James to the Thursday filing.
NEWS: Eric Trump says he's willing to be interviewed by the New York AG's office but not until after election

— Ana Cabrera (@AnaCabrera) September 17, 2020
That same month, James also accused Eric Trump of refusing to comply with a subpoena for his testimony. According to NBC News, she alleged that the Trump Organization and its lawyers were setting a motion that would "shield thousands of documents from investigators".
The attorney general went on to say in a statement that "we cannot comment on the particular steps we're taking on specific litigation," but she made it clear that they wouldn't allow any outside force control have the investigation moves forward or allow anyone to "evade a lawful subpoena".
The related investigation opened by the New York attorney general last year followed President Trump's former attorney Michael Cohen, who testified to Congress that the president tampered with financial statements in order to benefit from better insurance rates, loans, and tax breaks.
Comments
comments
Virginia Lt. Gov. Justin Fairfax Joins Black Women in Governor's Race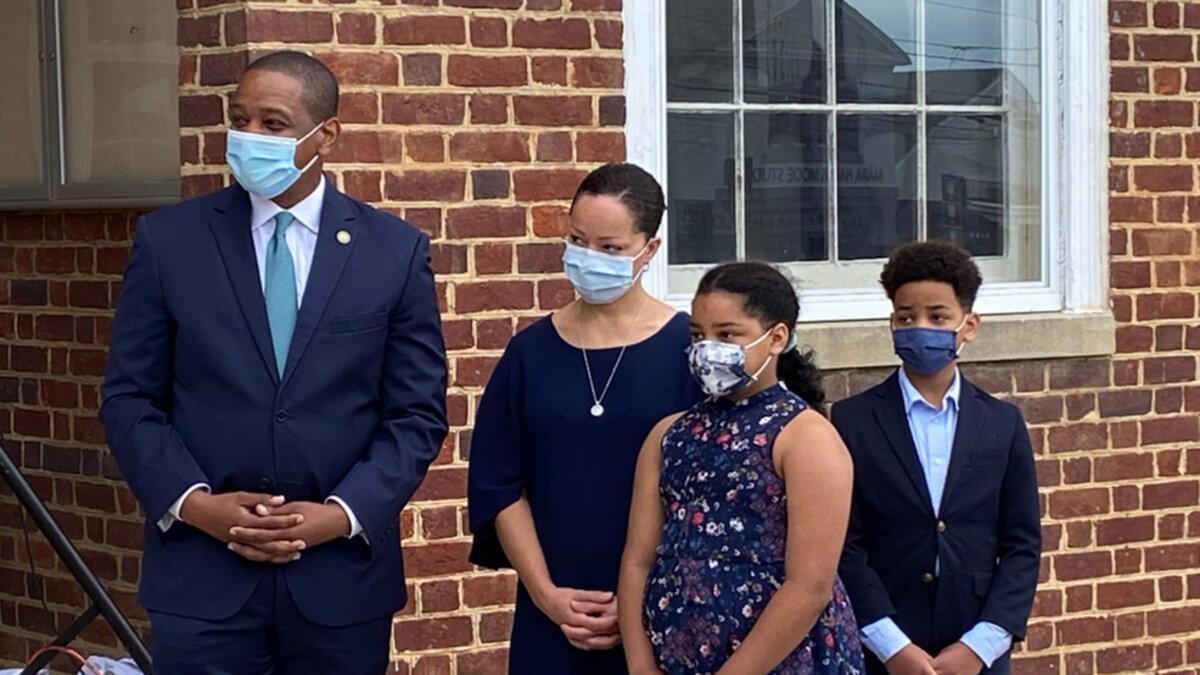 Virginia Lt. Gov. Justin Fairfax announced last Thursday that he formally kicked off his campaign for governor and events over the past weekend. This comes only a year after facing two high profile allegations of sexual assault.
What We Know:
Fairfax delivered a campaign speech at the Old Court House in Fairfax, Virginia, and has been encouraging his followers to head to early voting. There are currently three Black Democrats seeking the party's 2021 nomination to the governor's house, which includes Fairfax. The other two are Jennifer McClellan, an experienced Black politician who is serving her first term in the state Senate, and Jennifer Carroll Foy, another Black woman serving her second term in the state House.
Early voting starts Friday! #Virginia pic.twitter.com/EAOeJ5HYjC

— Justin Fairfax (@FairfaxJustin) September 15, 2020
With this roster of candidates in the mix for the nomination, it should be interesting to see who ultimately wins the gubernatorial race in November 2021. Regardless of who wins, that candidate will be the second Black governor in Virginia's history.
The person would also be the third Black person ever elected governor in U.S. history, a title Stacey Abrams could have held years earlier but lost to the current governor of Georgia Brian Kemp. Should Foy or McClellan win in Virginia, they would be the first Black woman to do so in American history.
Historically, the two previous governors were Douglas Wilder, a Democrat elected as Virginia's first Black governor in 1989, and Deval Patrick, another Democrat elected as Massachusetts Black governor in 2006.
Moreover, other instances where a Black person held the position was Democrat David Patterson taking over as New York state governor in 2018 following the resignation of Gov. Eliot Spitzer. During the Reconstruction Era, Republican P. B. S. Pinchback was sworn in as the first Black governor in U.S. history to serve the remainder of the previously impeached Louisiana Gov. Henry Warmoth's term.
Fairfax received heavy backlash from other Democrats earlier last year when two women, Meredith Watson and Vanessa Tyson, came out to accuse him of sexual assault. Watson attended Duke University with Fairfax and claimed he raped her in 2000. California professor Tyson, on the other hand, said that Fairfax forced her to perform oral sex at the Democratic National Convention (DNC) in Boston in 2004.
Fairfax has since denied any and all allegations. He referred to these claims as a part of an attempt at ending his political career. He told the Associated Pressed that "the voters are incredibly smart. They see through this kind of destructive, politically motivated kind of politics. And they are ready to move to higher ground."
Comments
comments
Ruth Bader Ginsburg, Affectionately RBG, has Died at Age 87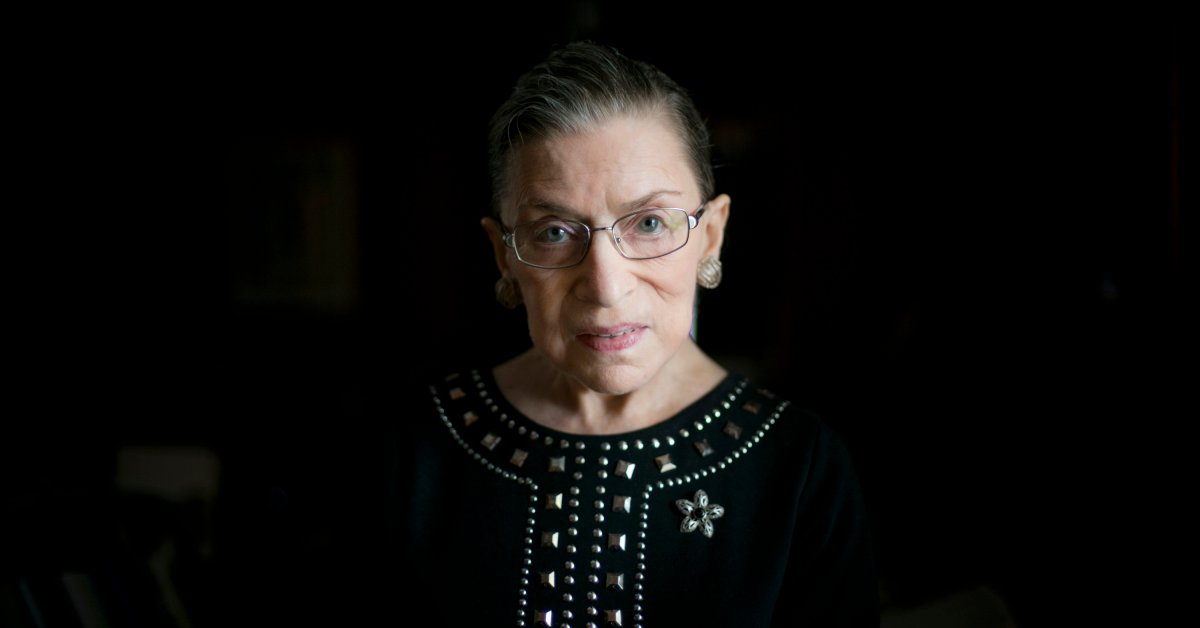 Supreme Court Justice Ruth Bader Ginsburg, affectionately known to many as RBG, has passed away at age 87 from complications from Cancer.
Justice Ginsburg was born Ruth Joan Bader March 15th, 1933 in Brooklynn, New York.  Years later, the day before she would graduate from high school, she lost her mother Celia Bader to cancer.
Justice Ginsburg went on to earn her bachelor's degree in government, graduating first in her class from Cornell University in 1954.  She married Martin D. Ginsburg in the same year and after a military deployment and discharge, the couple went to Harvard.  After health complications with her husband, the couple moved and Ginsburg transferred to Columbia Law School, graduating first in her class there as well in 1959.  Ginsburg served as a clerk for a few years moving into academia teaching at Rutgers and Columbia, later becoming the first female professor to receive tenure at the latter.  Despite her successes, Ginsburg faced many gender discrimination obstacles and challenges throughout her academic studies and career, making her an advocate for women's rights and gender equality.
President Jimmy Carter appointed Justice Ginsburg to the U.S. Court of Appeals for the District of Columbia in 1980.  She served in this position until she was appointed to the U.S. Supreme Court in 1993 by President Bill Clinton and was confirmed by a 96-3 Senate Judiciary Committee vote.  Justice Ginsburg was the second woman appointed to be a U.S. Supreme Court justice.
Justice Ginsburg has been in and out of the hospital multiple times over the last few years.  In 1999, Ginsburg underwent treatment for colon cancer and then, in 2009, she was treated for early stages of pancreatic cancer.  In August of 2019, pancreatic cancer returned and received treatment then as well.
Justice RBG's presence will truly be missed and are thoughts and prayers are with her family.
Comments
comments